Best Villas for Whale Watching on Maui
Back

Book one of our exquisite Exotic Estates and whale watch from the comfort of your own private vacation property!
When you're on vacation on Maui during the Winter months, November through mid-March, look forward to all possibilities of experiencing the infamous humpback whales. The Island of Maui is world renowned for whale watching, and time-and-time again noted as the best Island in Hawaii for seeing the humpback whales up close and personal. Savor breathtaking views of the gorgeous Pacific Ocean, and enjoy awe-inspiring scenes of Humpback Whales breaching and frolicking on the ocean's surface.
If you're planning a luxury vacation in West Maui during the Winter months, we have several private vacation villas and estates that are perfect perches for whale watching.
Below are 3 Maui vacation villas we love for whale watching on Maui...
The Black Rock Estate is a Maui vacation located oceanfront, in Kaanapali, boasting jaw-dropping views of the blue Pacific Ocean, and magical Maui sunsets. Watch the legendary Humpback Whales during their annual migration to Maui from the comfort of your own private lanai. Create lifelong memories with a glass of champagne in hand, and watch whales breach upon the ocean's surface.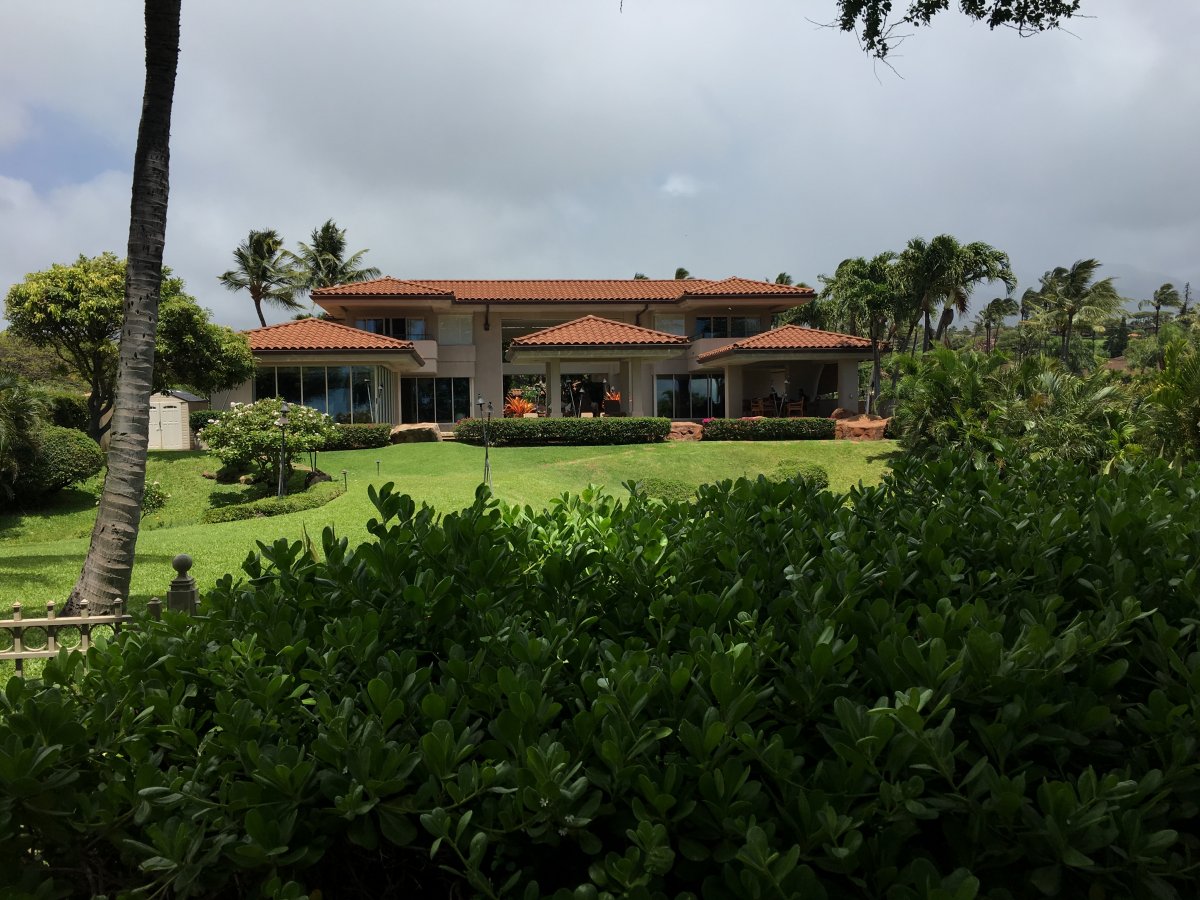 This glorious vacation home sits oceanfront in Lahaina, and offers a easy access to Lahaina Town, as well as a private view of the Harbor and channel between Lanai and Maui. The home has six bedrooms and sleeps 12. With two floors, there are amazing views from ground level and the second floor lanai. Views from here may include humpbacks, but will always include fabulous sunsets!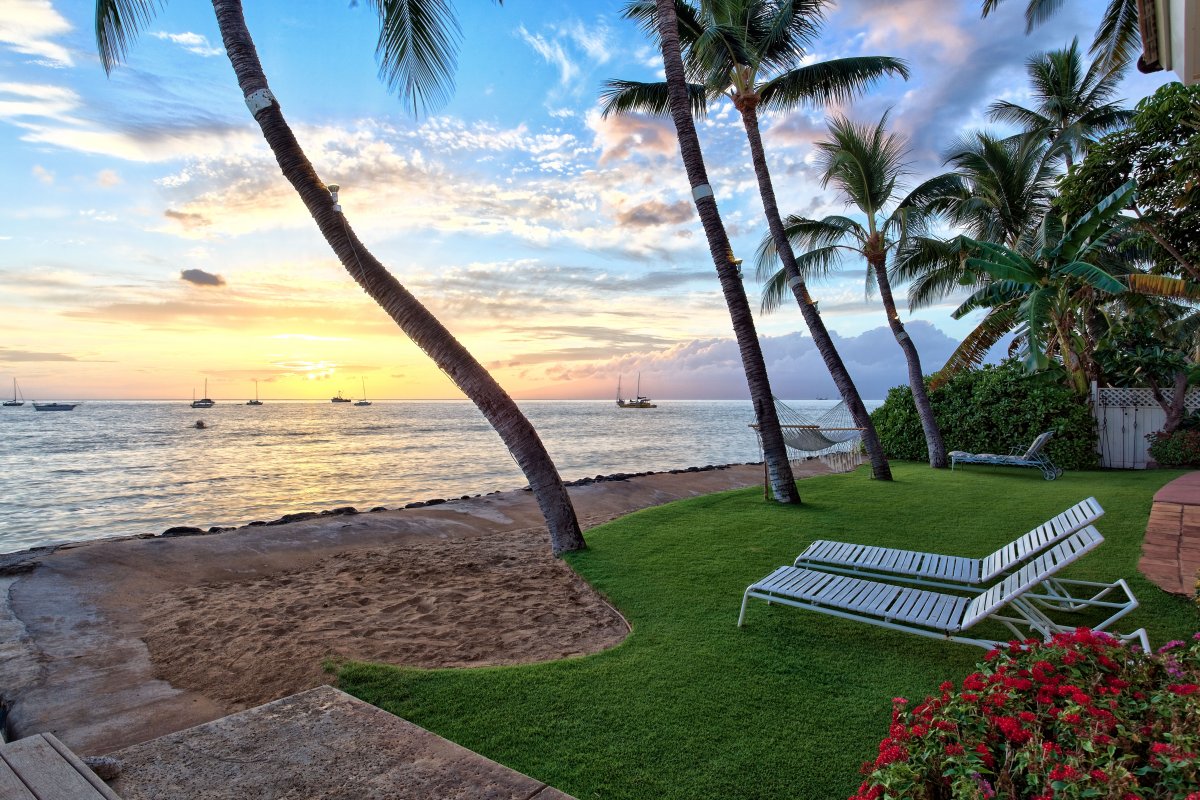 Turtle Beach Villa sits oceanfront in Lahaina, offering warm woods and superb views of Lahaina Harbor and the Lanai channel. There are cozy details, like wanescoting and canopy beds. Like the other two, you may catch peaks of whales from this home, but you'll always enjoy a fabulous view and epic Maui sunsets!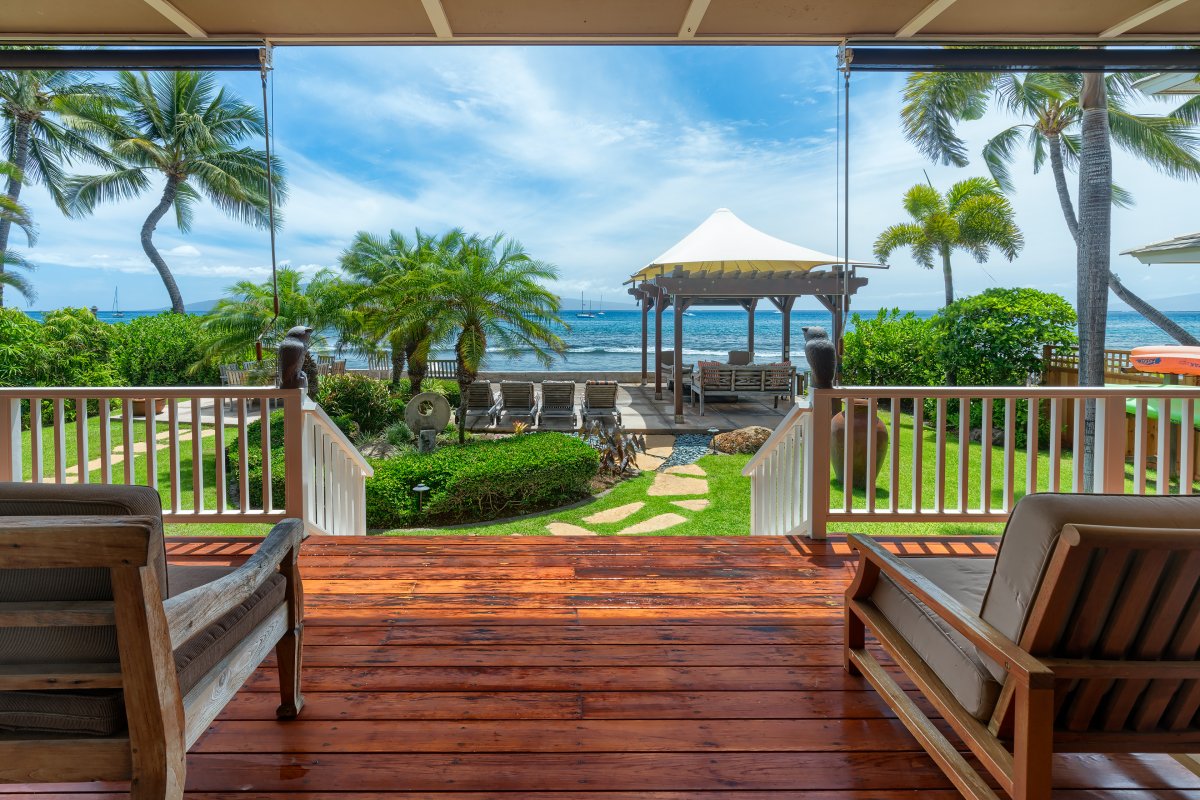 Check out all the our Maui estates and villas, and pick your private vacation home and whale watching perch!
Blog Subjects: Maui Vacation Rentals, Maui Villas, Maui