Insider Report – Colorado Ski Resorts and Towns
Back

Welcome to colorful Colorado, the state that truly has it all! We are excited to share insights about our favorite ski-towns in the high-country.
Whether you ski, snowboard, or just love being in the mountains, the Colorado Rocky Mountains are a stunning destination to spend your vacation. From cool, crisp summers to cozy and snow-covered winters, there is a season for everyone.
On a recent trip to inspect our mountain vacation villas, we put together a report of some of our favorite towns and villas. Sit back, relax, and let us take you on a tour of the Colorado's famous Rocky Mountain resort towns!
Breckenridge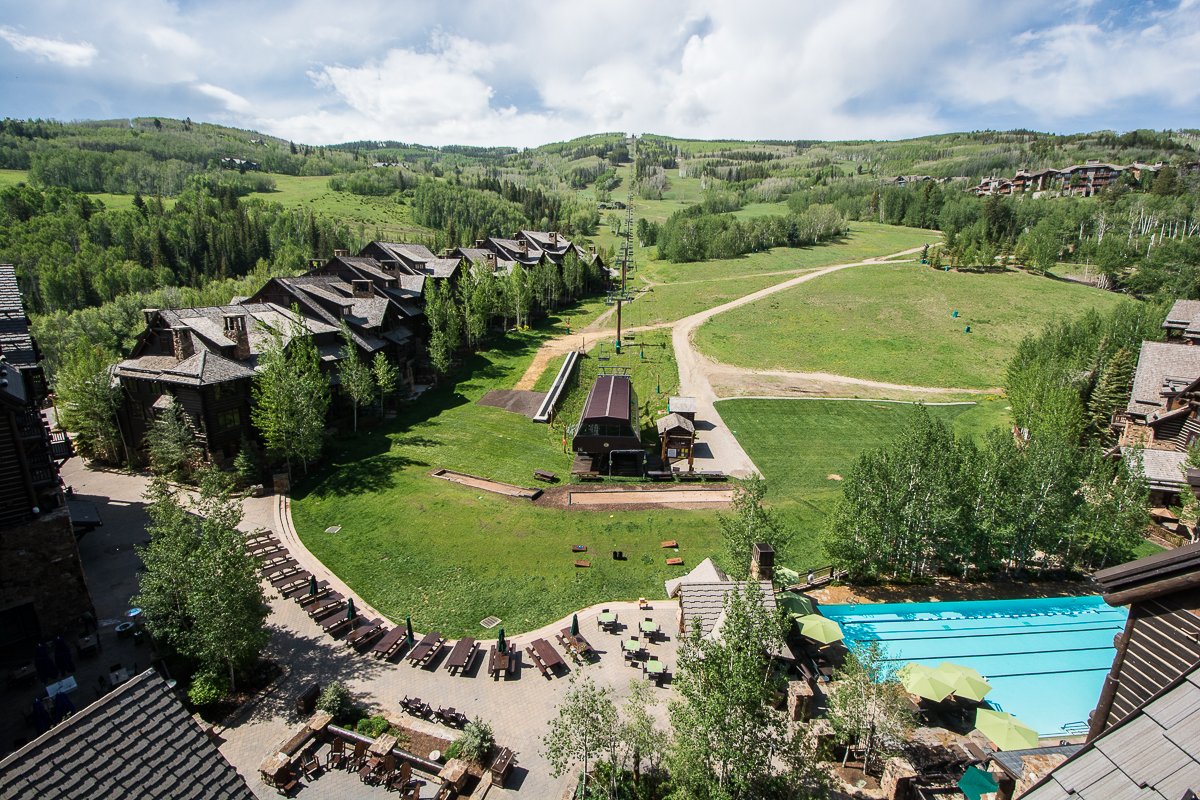 This beautiful city is located at the base of the Rocky Mountain Tenmile Range. An old mining town with rich history, the namesake comes from John C. Breckinridge of Kentucky, the 14th Vice President of the United States. It was created and named in 1859 in hopes of flattering the US Government for a post office. Interestingly, it worked! A post office was built, the first between the continental divide and Salt Lake City!
A fascinating turn, when the Civil War broke out in 1861, the former vice president sided with the Confederates and the Pro-Union citizens changed the town's name, replacing the "I "with an "E." The gold-rush of 1859 brought many prospectors to the area, resulting in a production of 31,000 kilograms of gold by 1908. Some evidence gold mining can still be seen along the Blue and Snake Rivers.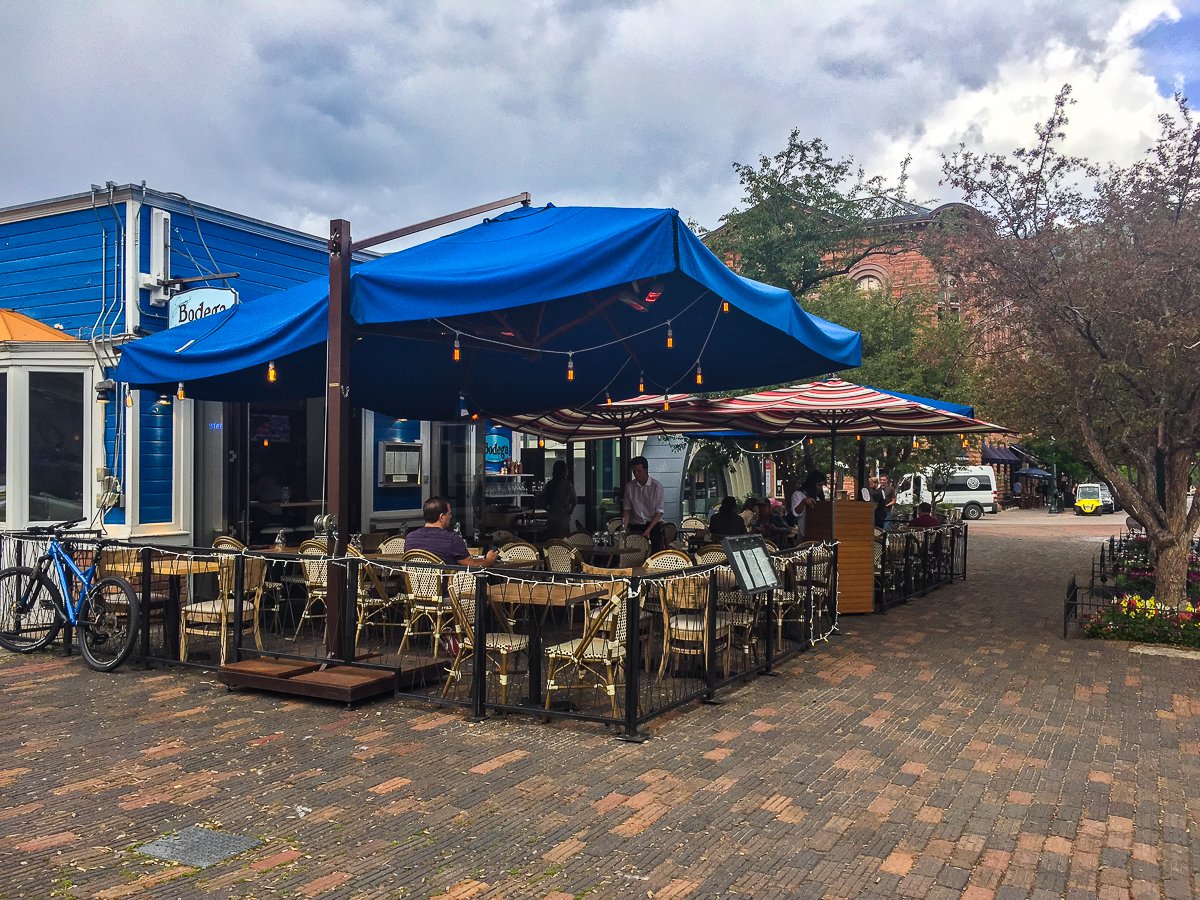 By December of 1961, skiing was introduced to Breckenridge, after trails were cut on the lower part of Peak 8, which was connected to town by Ski Hill road. Over the last 50 years, Breckenridge ski resort expanded to what it is today.
Breckenridge ski resort has a total of 4.5 square miles at an elevation of 9600 feet above sea level. Although the winter low temperatures are quite severe, dry air keeps it bearable - if you're dressed appropriately.
The summers are gorgeous and warm, perfect for mountain biking, fishing, hiking and bike riding around town. For mountain and road biking, Peaks Trail connects Breckenridge and Frisco, and extends into the flume loops in the Highlands. Nine miles long, this is a popular ride for visitors and locals alike.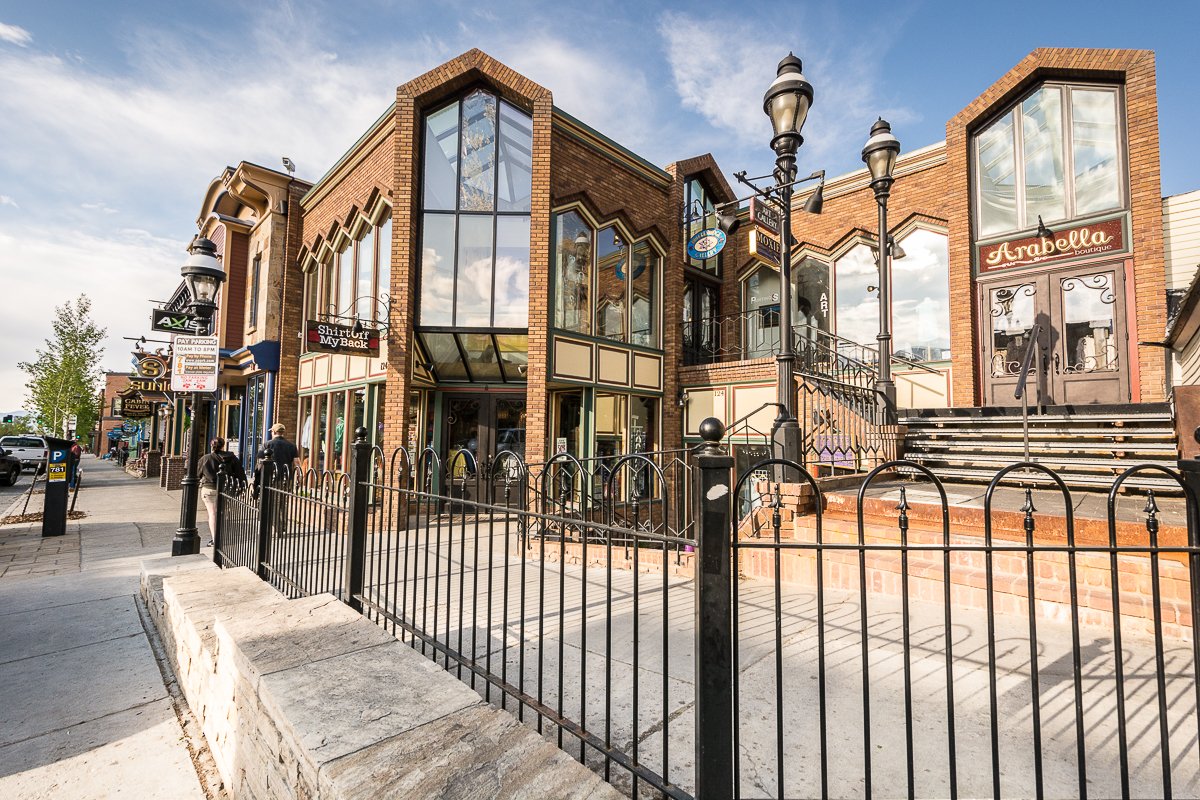 Full of history, good food and adventure, this laid-back resort-town is perfect for families looking to spend quality time together.
Downtown Breckenridge is only a short walk from the gondola, and features a plethora of delicious local dining, mountain ski shops, boutiques, and many art galleries.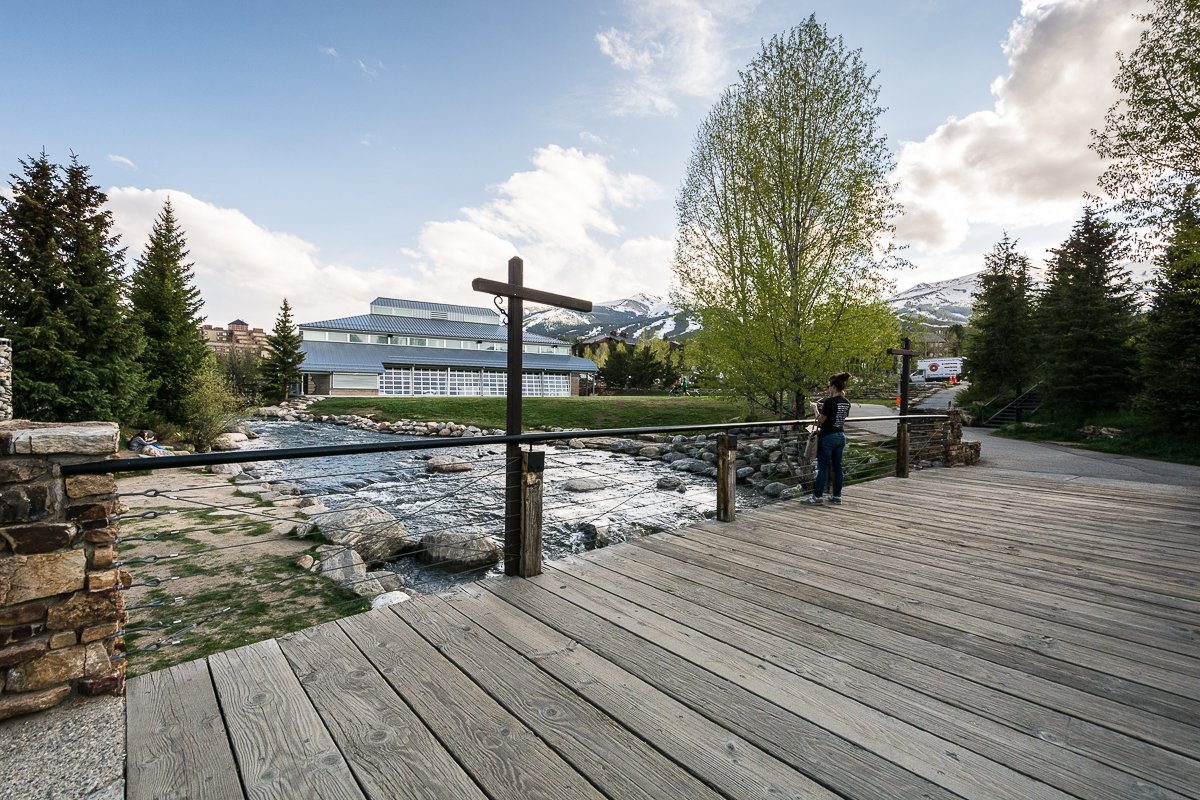 This is adorable little town is perfect for your next ski vacation, where you will find large and cozy luxury cabins with a hometown feel and warm atmosphere!
Featured Breckenridge Villas
Our Breckenridge villas are all designed to let you enjoy the natural beauty of Colorado, while offering fabulous amenities and all the comforts of home. Warm up with the family by the fireplace, or experience Colorado like a true local and enjoy a warm hot tub on a cold winter night!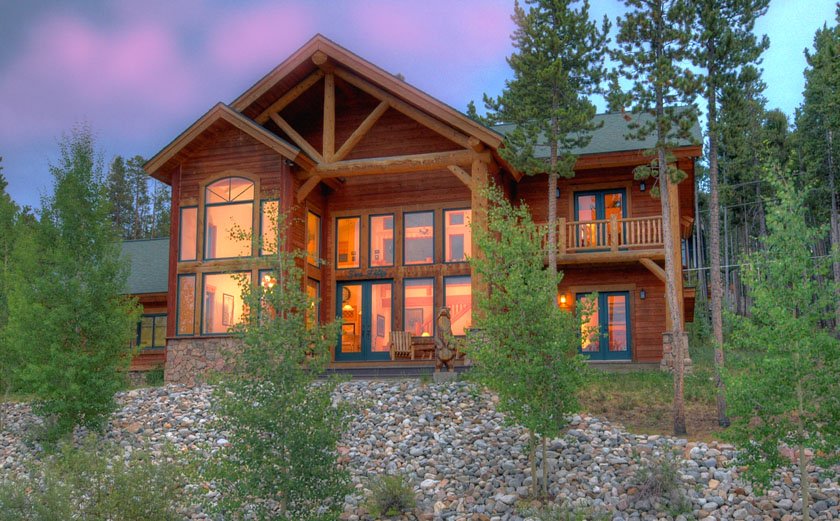 This scenic and private home has a dramatic view of Baldy Mountain and the surrounding forest, featuring 2,536-square-feet of living space! This rustic home is only a mile away from Main Street and the gondola that will take you up the mountain slopes!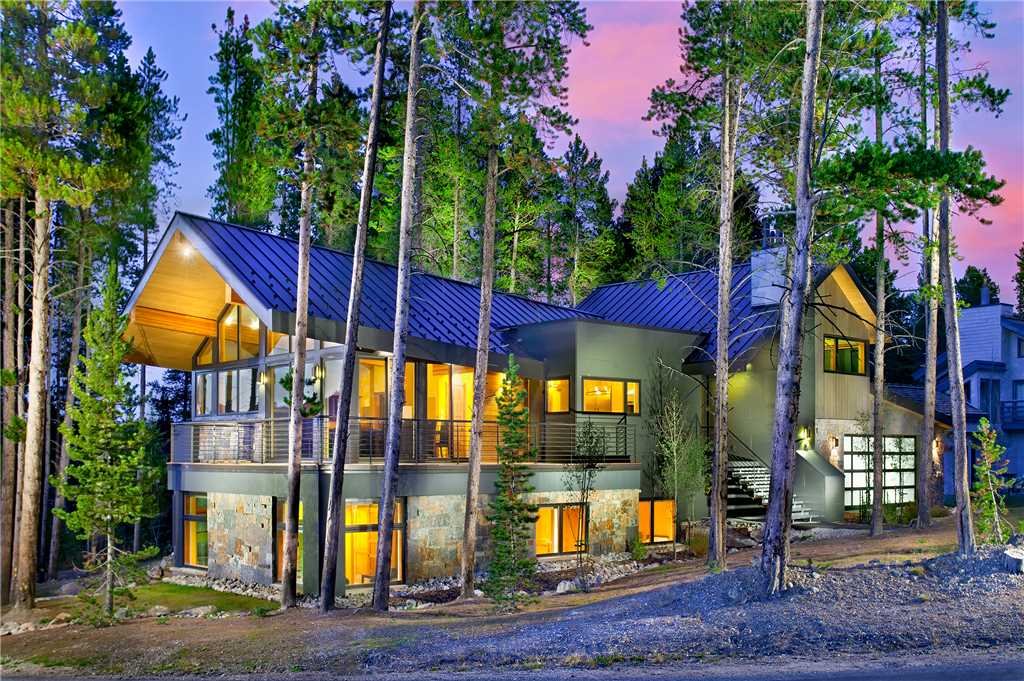 This amazing mountain-view villa is completely private and also close to the slopes of Breckenridge Ski Resort. Guests will love the stunning view of Ten Mile Range and a national forest. Featuring four bedrooms, three full bathrooms, and one half bathroom, up to 10 guests can comfortabley sleep at this magnificent Colorado cabin.
Vail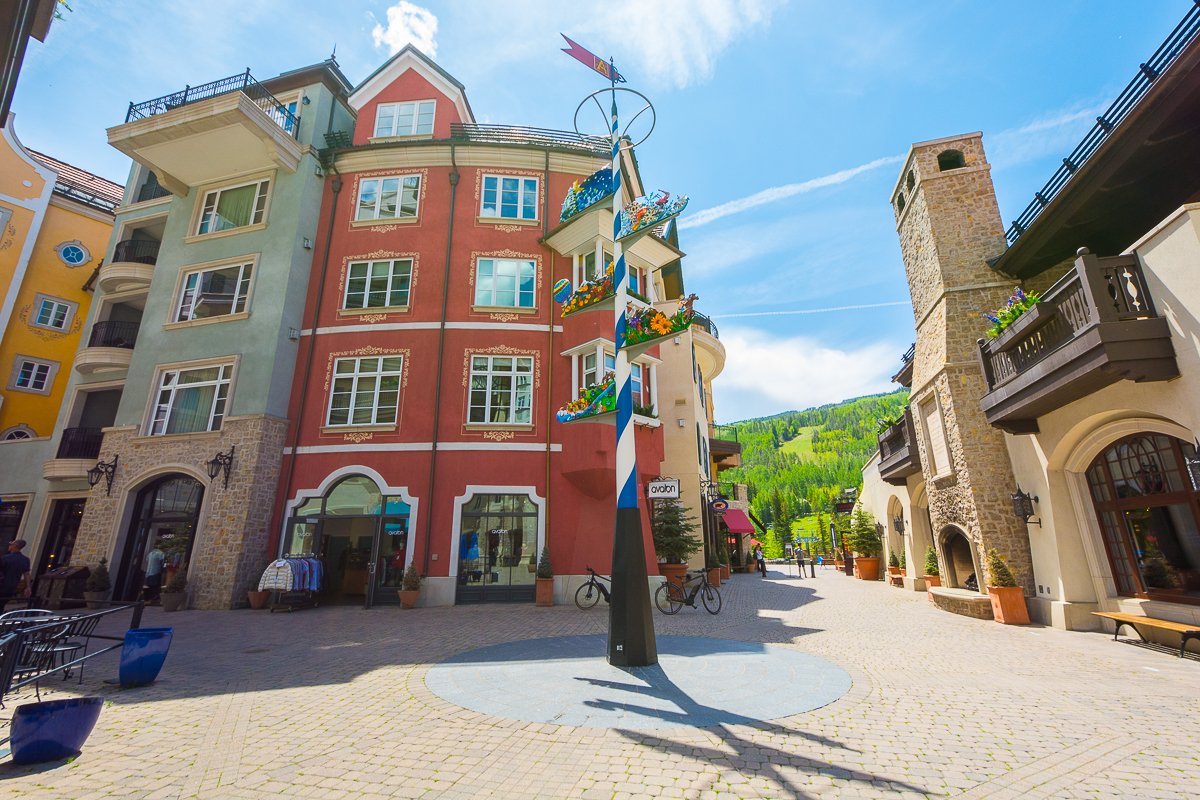 Vail is one of Colorado's best-known ski resorts, attracting visitors from around the world to enjoy world-class skiing and winter activities. When most people think of skiing in Colorado, Vail is often the first town that comes to mind as the resort is large and the town offers something for everyone.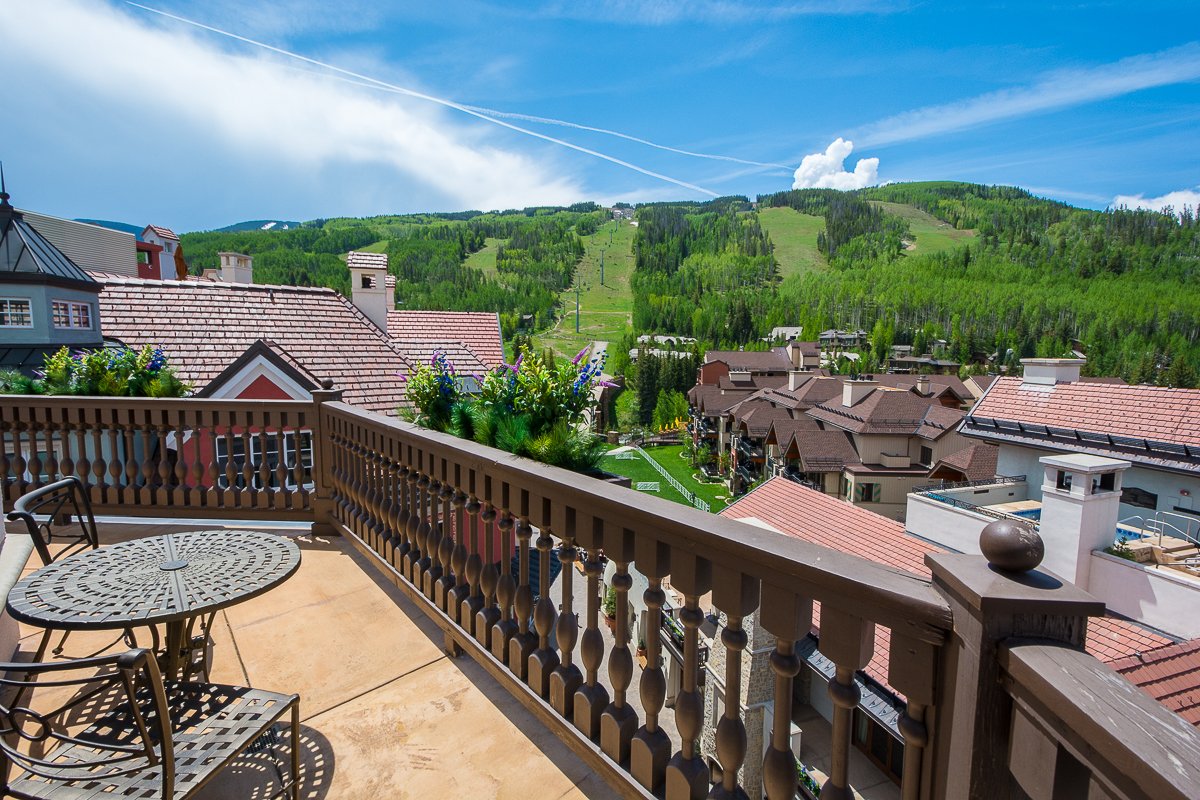 The resort was originally established in December 1962, and it is the largest ski-mountain in Colorado. The town was named Dr. Charles Vail, who was the highway engineer that routed US Highway 6 through the Eagle Valley in 1940, which eventually became Interstate 70. By 1969, Vail was the most popular ski resort in the state, with over 5,000 acres, 33 ski lifts, and 193 marked trails across three mountain faces.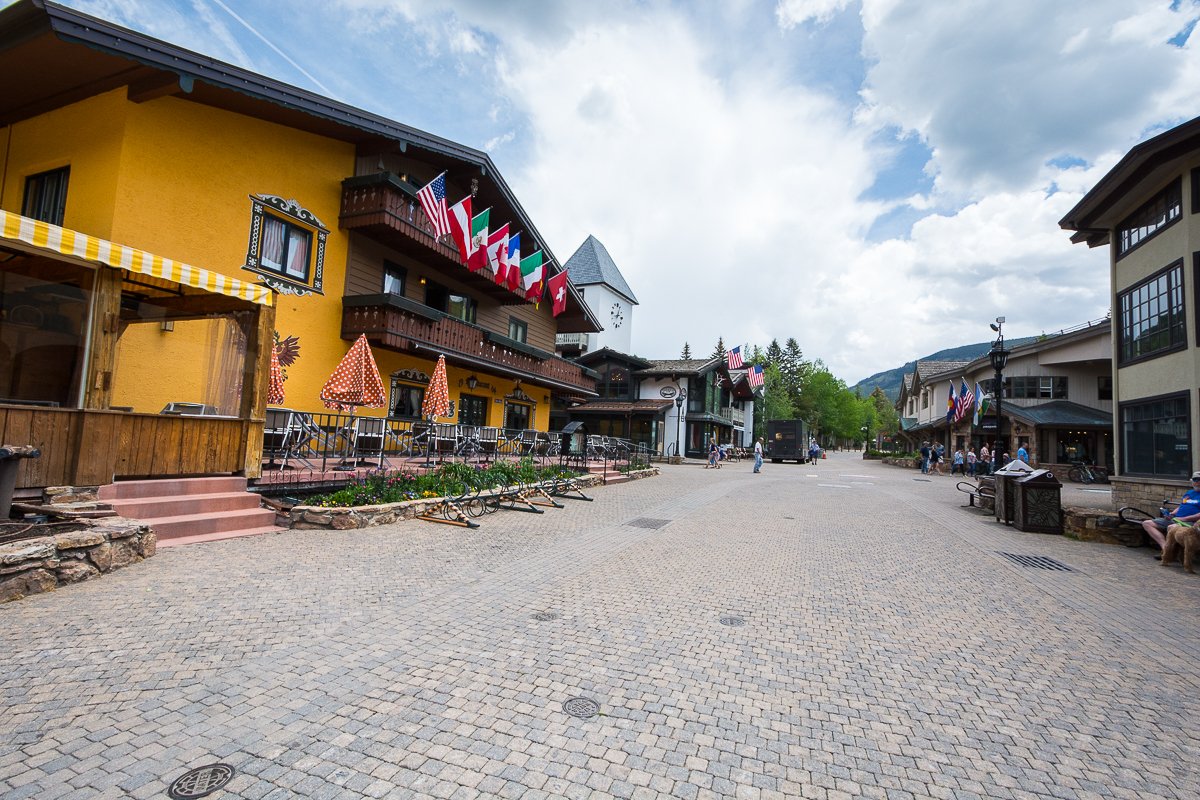 A common theme in the high-country, the winters are cold and the summers are warm, offering the possibility of year-round activities and adventures. The town of Vail boasts many fine restaurants, high-end shopping and boutiques. In recent history, Vail has also become known as a cultural center, offering various art and music events throughout the summer and winter months.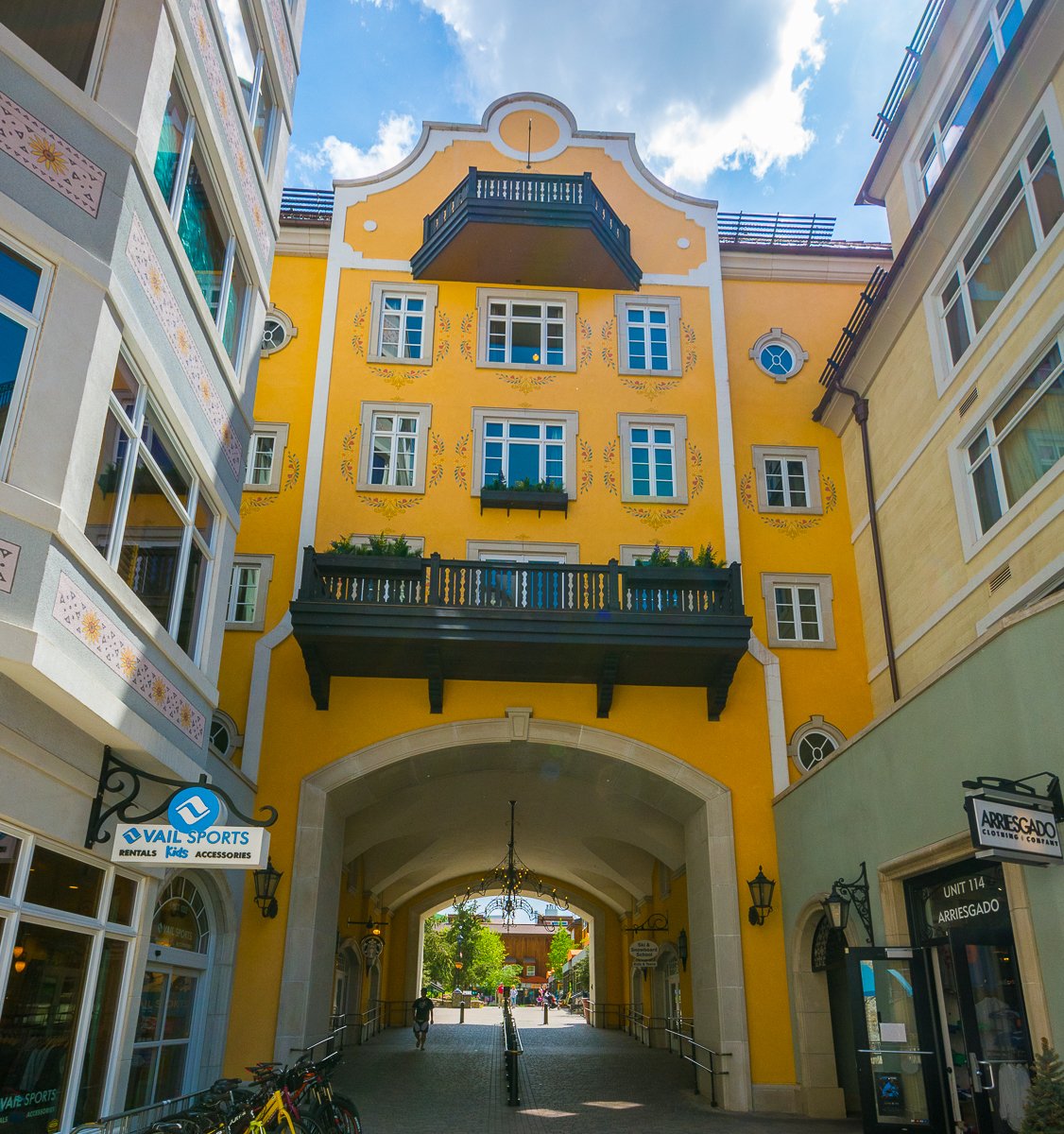 In the summertime, many visit Vail to enjoy the beauty of the mountains as well as the town's large golf course. Other summer activities include hikes, mountain biking, horseback riding, fishing, and festivals.
Featured Vail Villas
Our gorgeous Vail villas are built to accommodate large groups such as multi-generational family getaways or corporate outings. These large villas are filled with luxurious amenities, open spaces, and gorgeous views of the Vail Valley and resort.

The Colorado ski home rental is part of Arrabelle Resort, an opulent ski resort destination in Vail Square. Offering five-bedrooms, Arrabelle Vail Ski Chalet is 4,000 square feet and is designed to reflect the beauty of its alpine surroundings. Hardwood floors, a marble coffee table, and entire walls of windows create a cozy, intimate ambiance. Outside, guests can admire the view of Vail from the 280-degree balcony accessible from the villa's living room. Arrabelle Vail Ski Chalet is perched six stories above Vail Square, offering guests breathtaking views of the mountain, forest, and the lights of the ski resort!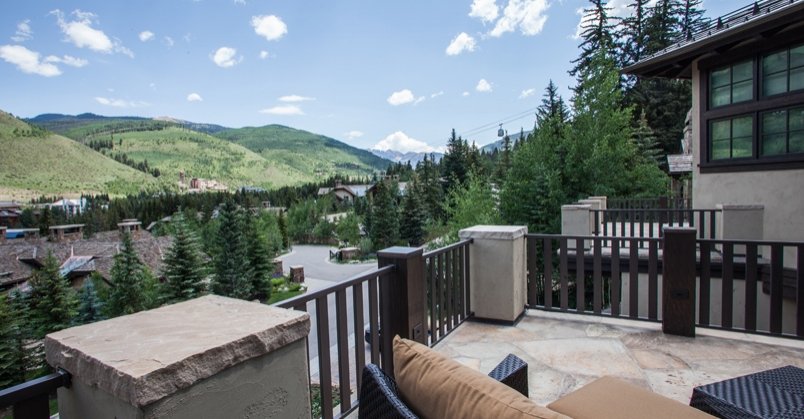 This ski-in/ski-out five bedroom, 5.5 bathroom luxury Vail vacation rental is located in Lionshead and has commanding views of the Gore Range, Vail Valley, Gondola and Lionshead Village.
Beaver Creek
Beaver Creek is a quiet resort town just west of Vail. Hidden from view, Beavercreek is a small resort that encompasses the true beauty of the Rocky Mountains. The perfect getaway for families, this modern resort offers a cozy and relaxed ambience, and reminds one of a European ski towns.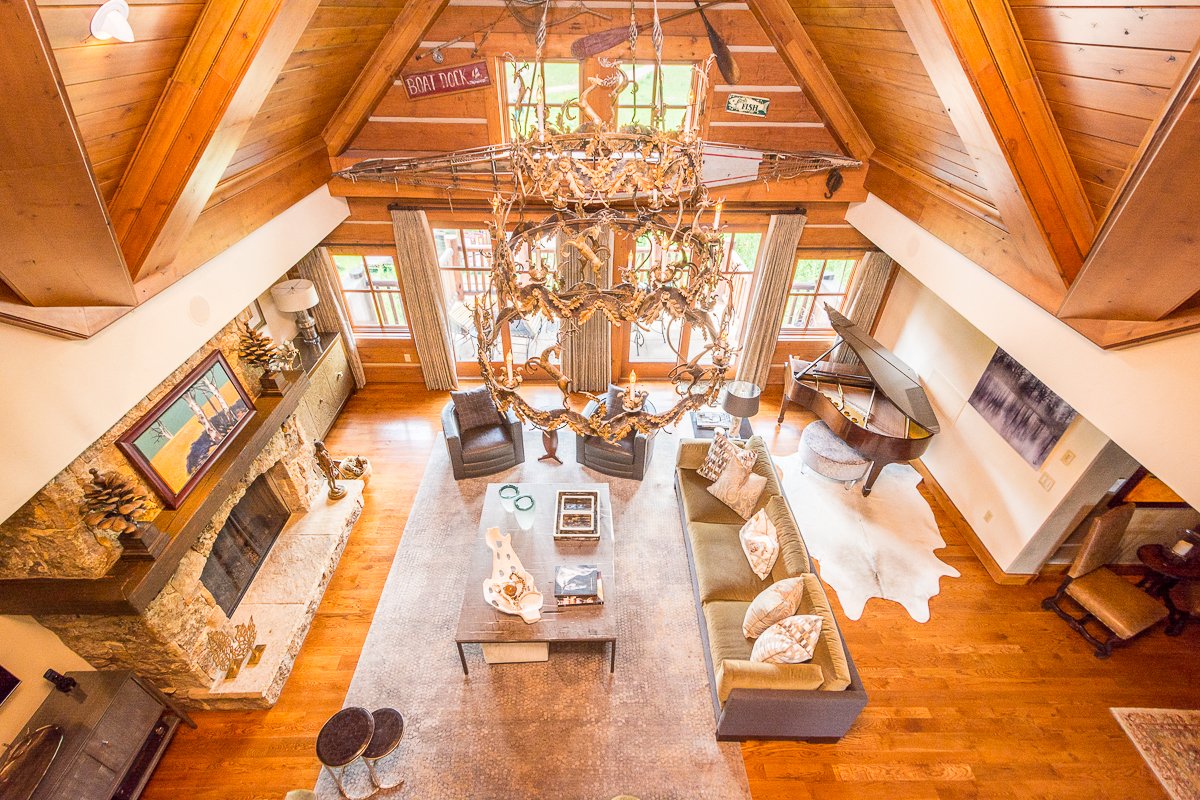 The town square in beaver Creek is filled with gourmet restaurants and boutiques, surrounded by flowered meadows and lush alpine greenery. Don't let this small-town fool you, as there's always something to do in Beaver Creek.
During the summertime, enjoy hiking, mountain biking, golfing at Beaver Creek golf resort, and even luxurious wine excursions with a professional hiking guide.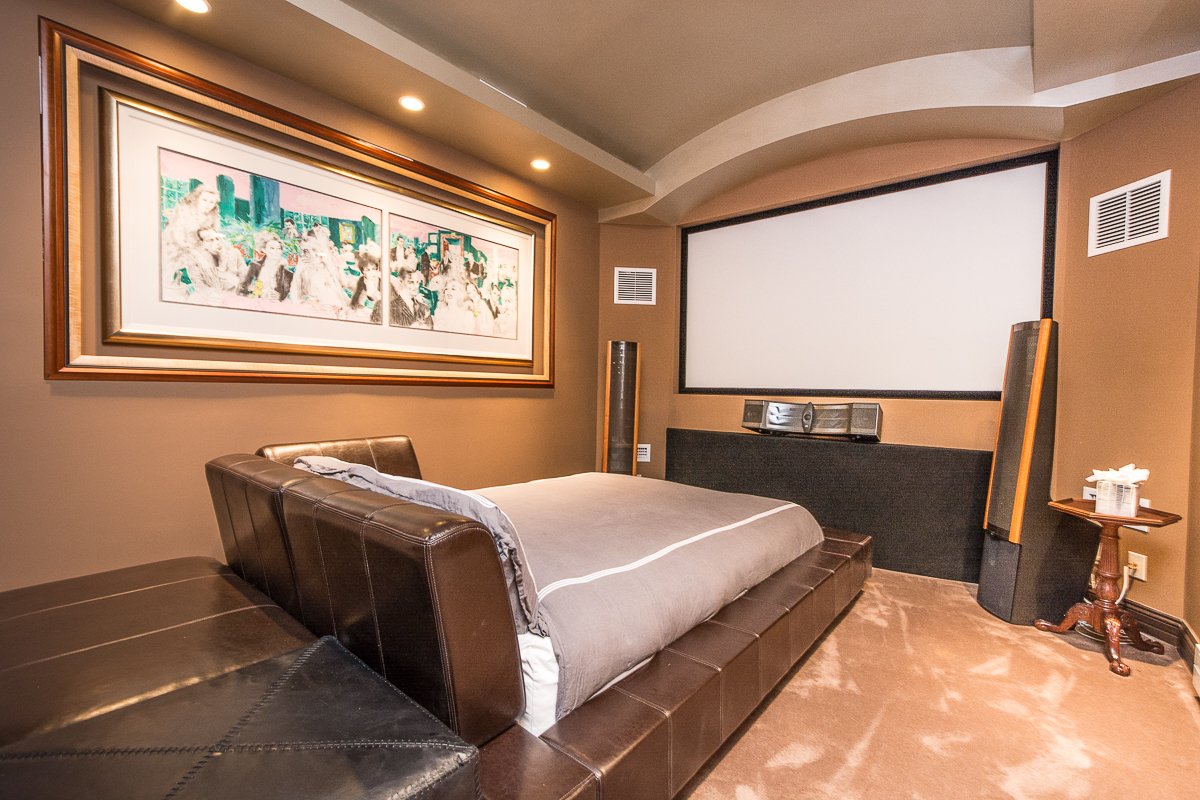 Enjoy a 4x4 adventure tour and watch the changing fall colors, or get a bird's eye view with the scenic chairlift ride. For those traveling with the family, the resort features miniature golf, a climbing wall, a children's museum, and even gem panning where the kids can learn about rocks, gems and fool's gold.
Every year in August, thousands visit Beaver Creek for their wine and spirits festival, presented by wine spectator featuring beaver Creek chef an exclusive wine pairings!
One of our favorite ski resorts, Beaver Creek is truly an intimate experience for those looking to enjoy the natural beauty of the Rocky Mountains to the fullest!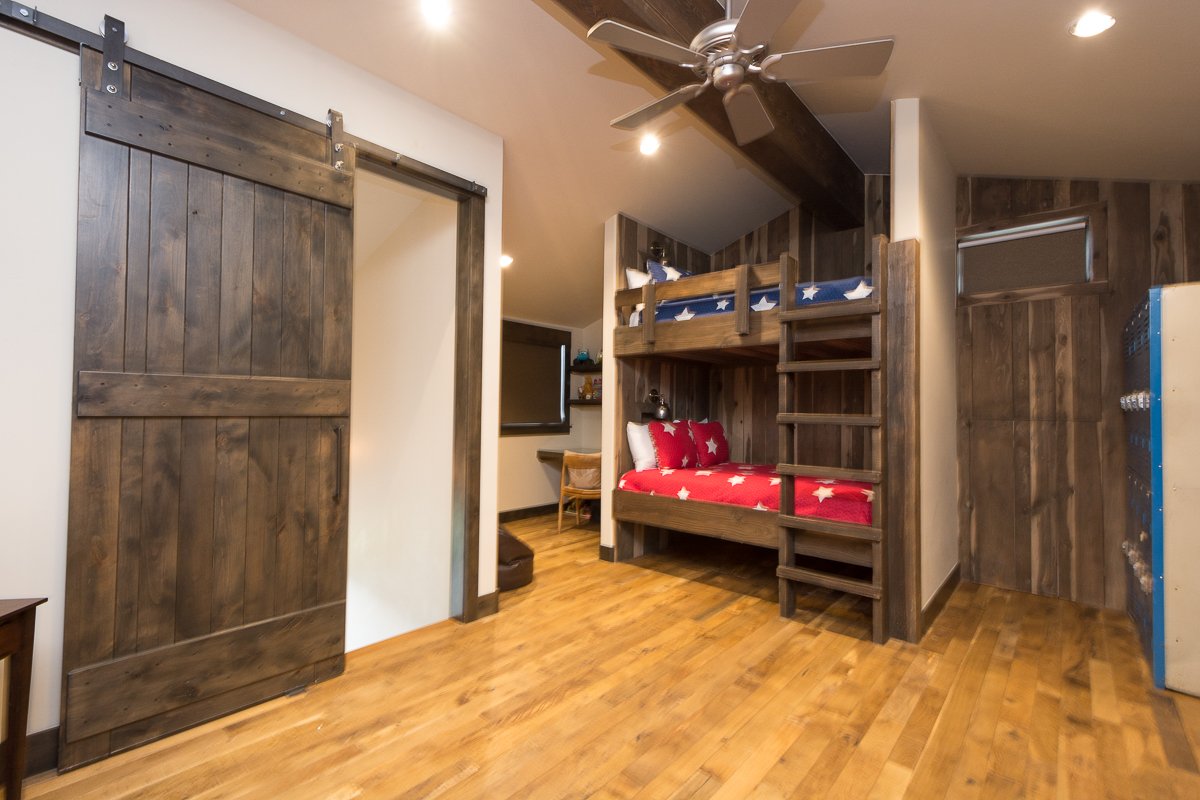 Featured Beaver Creek Villas
Our charming beaver Creek villas range in size from cozy homes that accommodate couples to large villas that are great for big family outings. Whether you are looking for a quiet condo, or a penthouse suite overlooking the gondola, these villas feature all the amenities of home with a cozy mountain ambiance.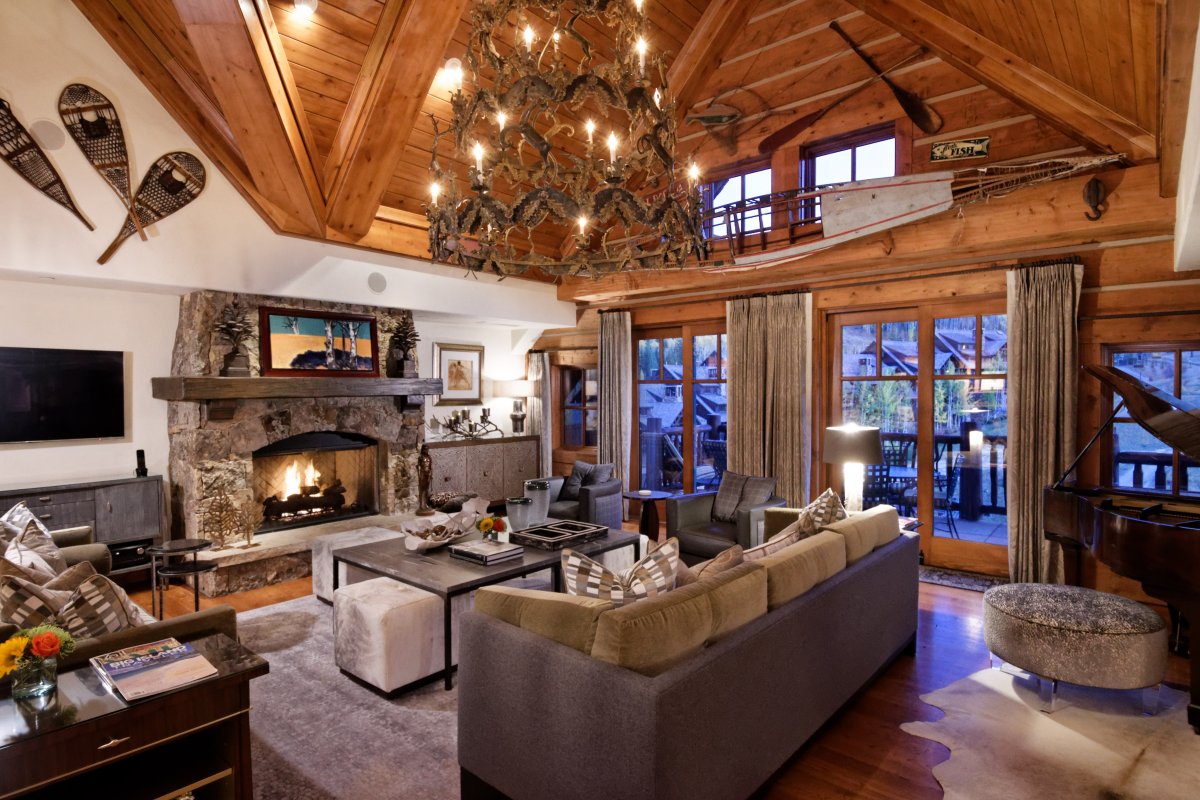 This gorgeous and well-appointed two-story penthouse is in the West Wing of The Ritz-Carlton, Bachelor Gulch. Offering some of the best-unparalleled views of the Colorado Mountains, this villa as 4,400 sq. ft. of living space and can accommodate up to 12 guests, making this the perfect ski vacation for families and friends.

This luxurious ski-in/ski-out Aspen penthouse is truly a mountain gem! Boasting five bedrooms, Alpine Chalet is located in the Ritz-Carlton Bachelor Gulch on the 9th floor and features gorgeous panoramic views of the Colorado Rockies and boasts full access to 5-star resort amenities. Guests will enjoy plush mountain living in this spacious retreat, which is beautifully appointed with high-end décor and furnishings.
Aspen and Snowmass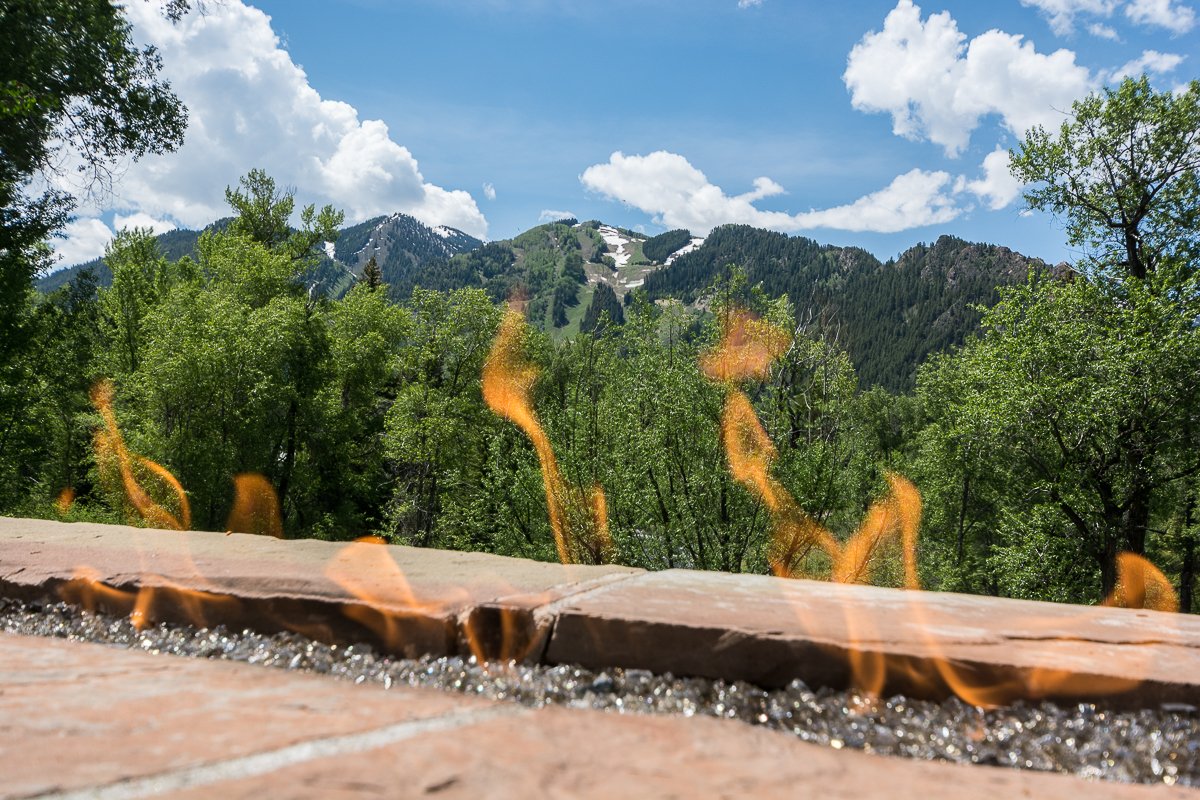 Aspen was founded in the 1880s during the Colorado silver boom, gaining its namesake from the abundance of aspen trees in that area. Aspen gained most of its fortune in the mid 20th century when Aspen Mountain was developed into a ski resort. In the late 20th century, then journalist Hunter S. Thompson often visited Aspen, along with singer John Denver who wrote two songs about the town making it popular with 1970s youth.
Today, musicians and movie stars can still be found in this wealthy Colorado ski town featuring some of the most expensive real estate in the United States. The city sits at the end of roaring Fork Valley along the river. Almost a four-hour drive from Denver, Aspen is a popular ski resort for tourists and locals alike, who are willing to make the drive. Aspen also has an airport, and it is possible to book a flight to Aspen from several US cities.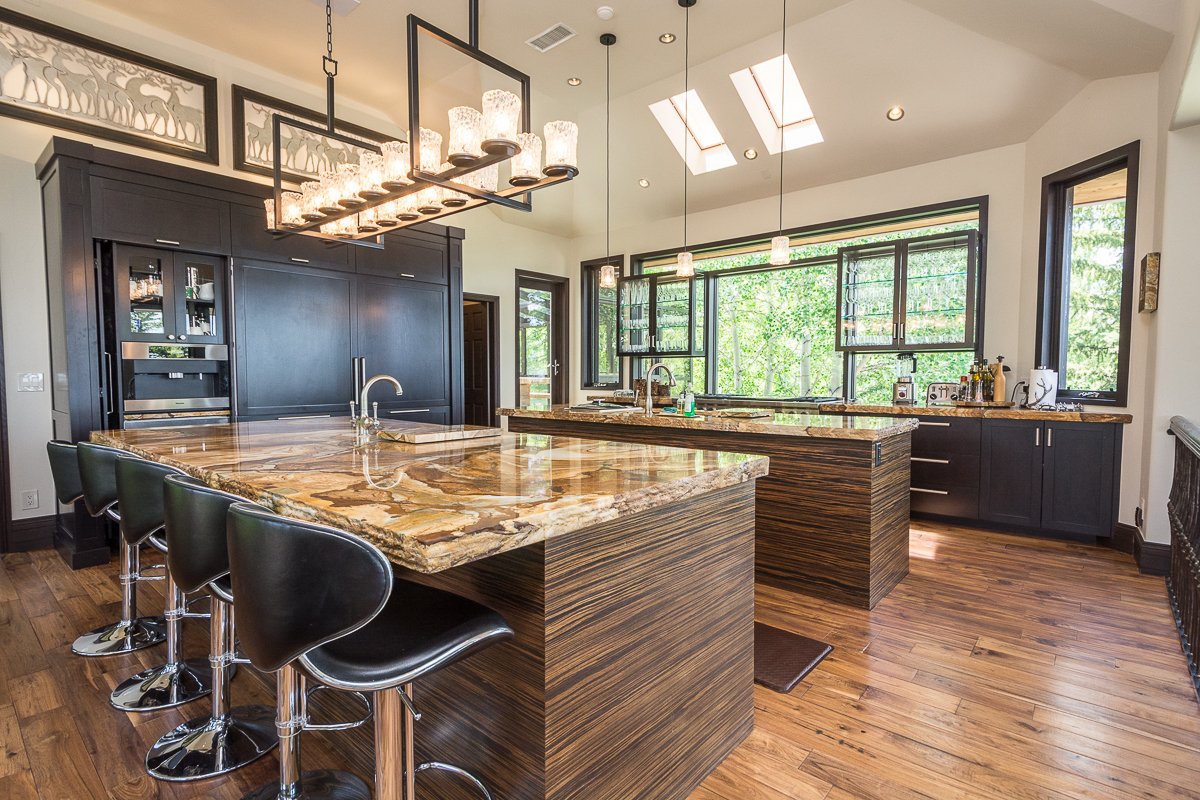 For those who make the trip, Aspen is well worth it and consists of four ski mountains that together, make up the terrain of the world-class Aspen Snowmass resort.
The town is gorgeous and offers plenty of winter and summer activities, such as cross country skiing, snowshoeing, fly fishing, and even hot air ballooning. Aspen Mountain Towers directly over downtown, making it the true example of a ski-in/ski-out Rocky Mountain resort.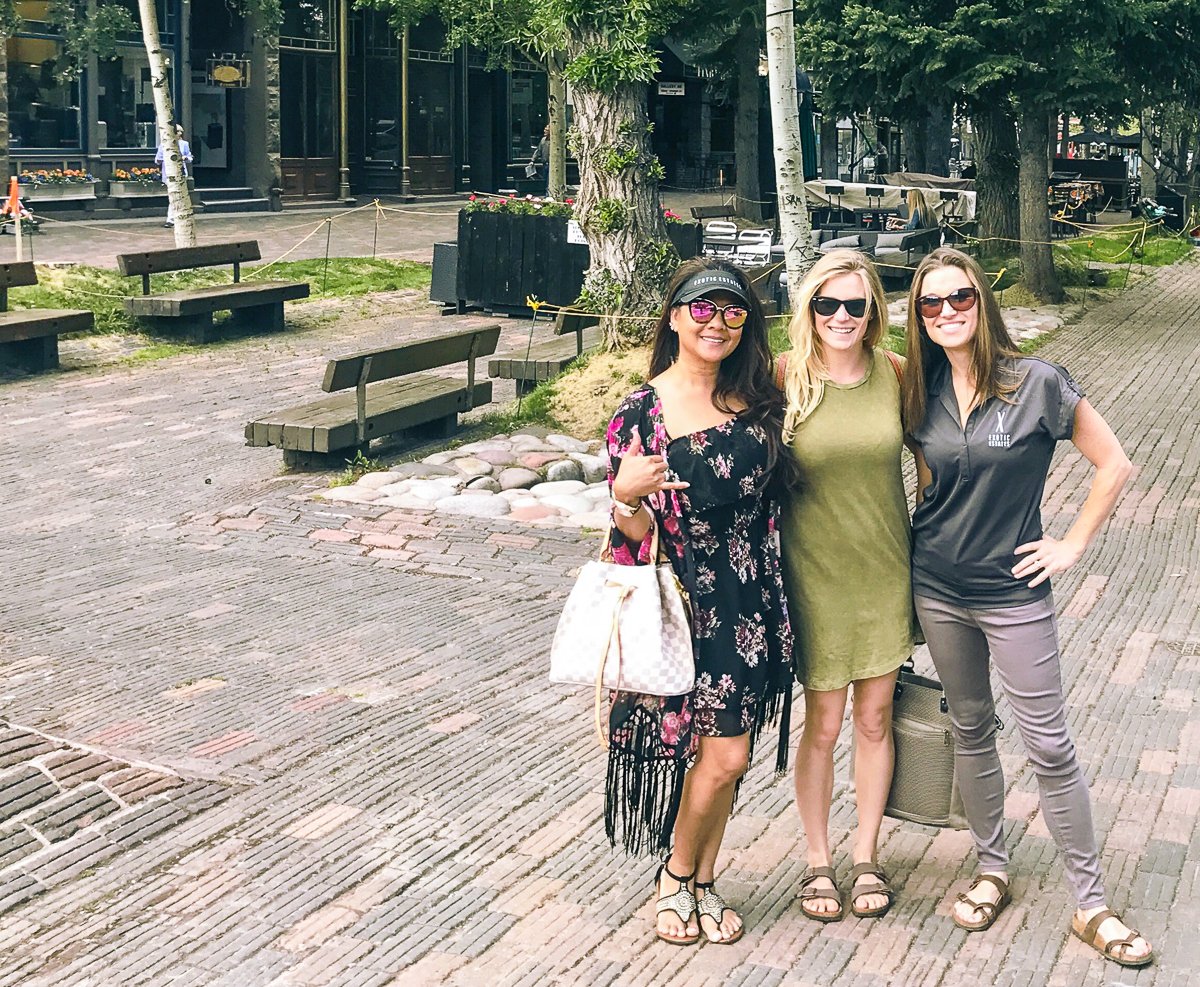 Snowmass is also the location for the famed X-Games every winter. In the summertime, the mountains become the perfect setting for hiking, biking or horseback tours. It's also an extremely romantic destination, and the perfect backdrop for a couple's getaway, engagement, or even a wedding.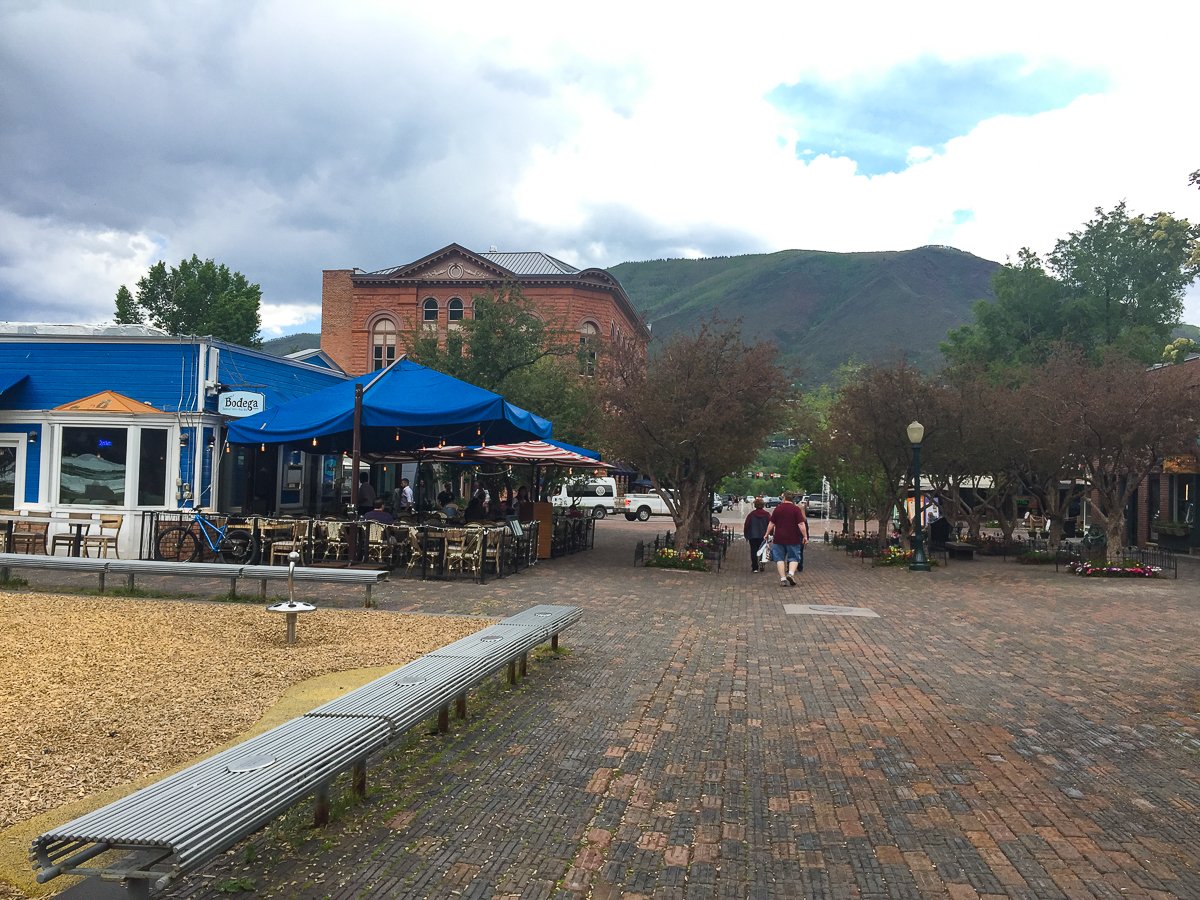 Downtown Aspen is full of world class restaurants and shops, often attracting the world's most affluent tourists. If you are looking to enjoy a ski town on a budget, Aspen is probably not the place for you!
Featured Aspen Villas
Each of our Aspen villas are built to impress the most discerning traveler, offering luxurious amenities and stunning architecture surrounded by the incredible natural beauty of the Colorado Rocky Mountains.

If you are planning a trip to the beautiful town of Aspen, Colorado, consider this ideally located villa that accommodates up to ten guests. Boasting over 13,000 square feet of sumptuous mountain living, Aspen Double Diamond Lodge is perfect for discerning travelers planning mountain escapes for families, friends or corporate groups. Located in the gated community of Starwood, this Aspen villa is only minutes from downtown and features gorgeous views of Aspen peaks!


Blog Subjects: Colorado, Breckenridge