The Beast & Spoon Private Chef Services
Back
Renting private villas has become a popular way for friends and family to vacation together, and hiring a private chef is the perfect way to enjoy local cuisine wherever you go. Whether you are hosting a dinner party, an intimate couples' dinner, or just need to feed a small family, hiring a private chef can be as simple or upscale as you wish!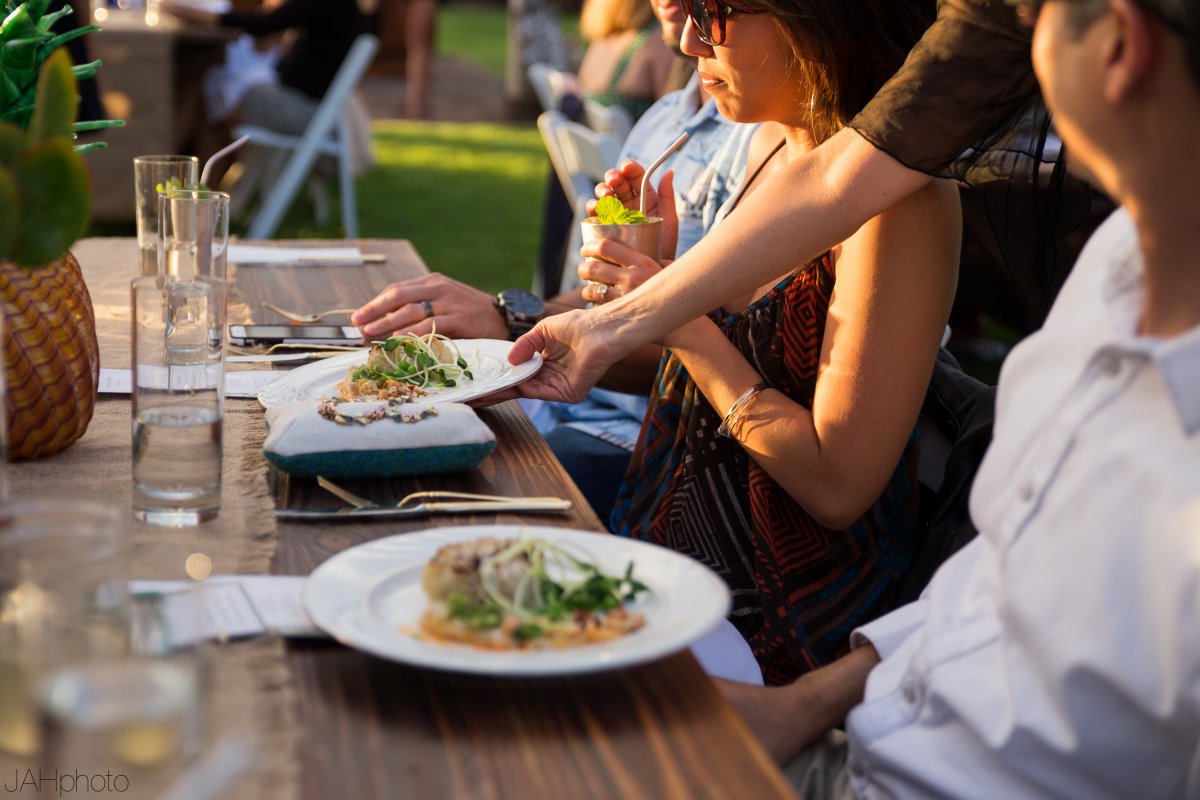 The Beast & Spoon Serves Cauliflower Steak
If you are planning to travel to Hawaii in the future, you don't want to miss out on Maui's premier private chef, The Beast & Spoon! Serving Maui, Lanai, Molokai, Oahu, Big Island, and Kauai, you can enjoy their private chef services on any island.
The Beast & Spoon story starts with two best friends who left their fortune 50 jobs in NYC in 2014 to pursue the dream of a balanced and beautiful life in Hawaii. With a focus on the integrity of local ingredients, The Beast & Spoon has created an incredible private chef experience that is guaranteed to blow you away!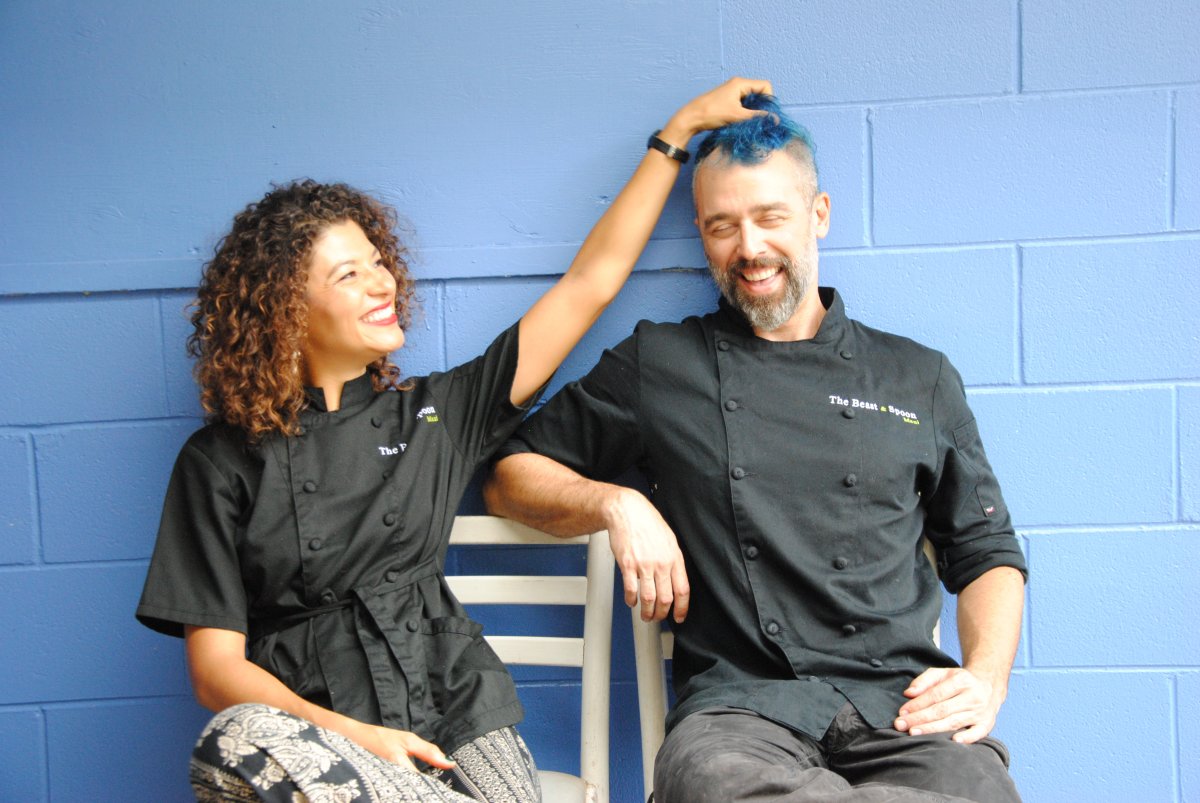 Marluy and Chef Daniel Hard at Work
Chef Daniel has a Le Cordon Bleu degree and uses local Hawaiian ingredients, along with a fearless attitude, to craft delicious meals inspired by the island of Maui. His partner in crime, Marluy, is the general manager and is dedicated to providing you with an exceptional dining experience.
Custom is King
Once you book, you will consult with Daniel and Marluy so that they can put together the perfect menu for your tastes and vision. Whether you are vegan, gluten-free, or looking for an adventure, all tastes and palates are welcomed and skillfully accommodated!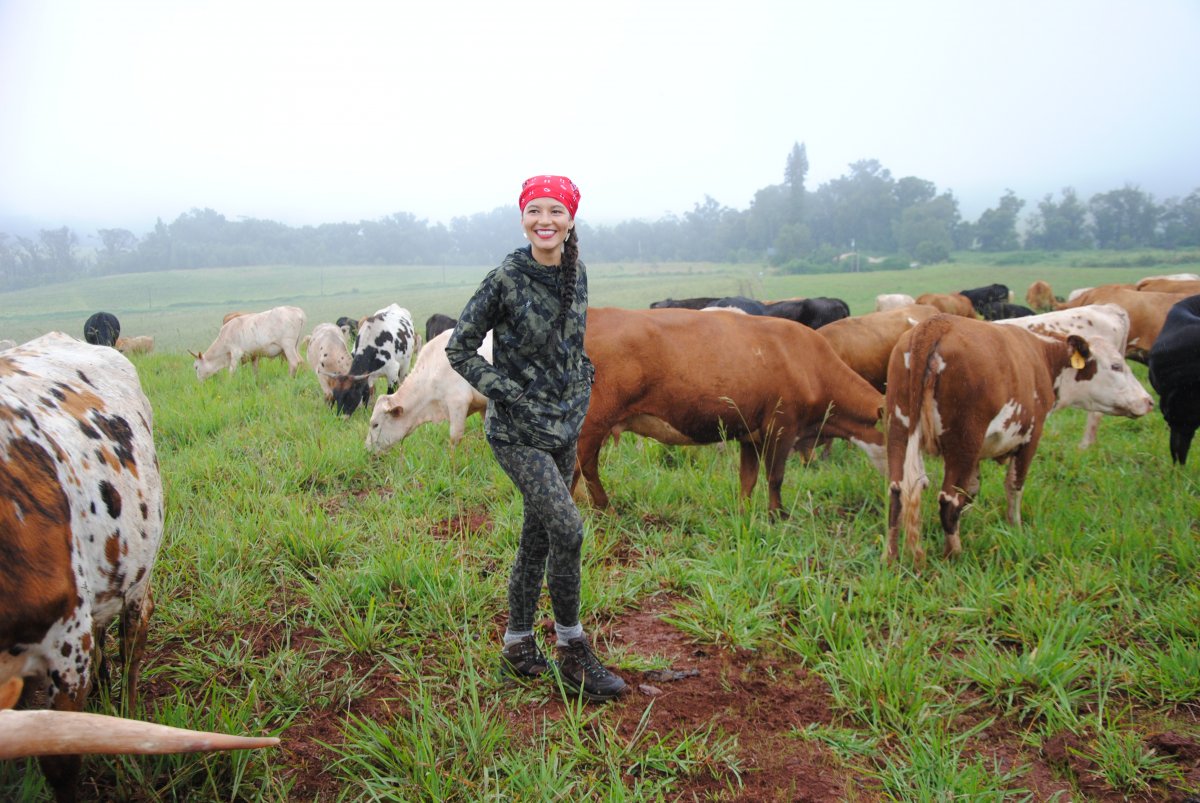 Marluy at Hoku Nui Farm
The Beast & Spoon works with each client to create a menu that is specific to their tastes and dietary needs and they encourage off-menu requests such as BBQ ribs, oxtails, etc... Is your mouth watering yet? Even the pickiest eaters won't stump these two!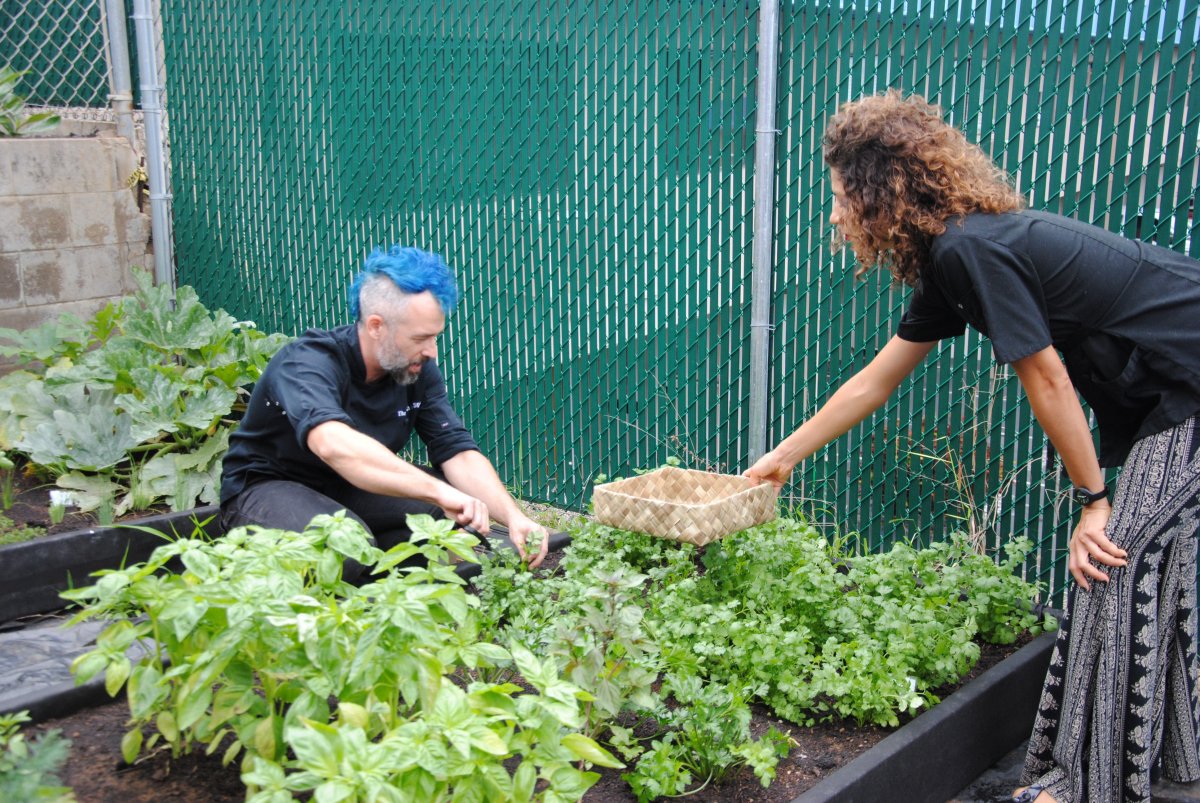 Chef Daniel Loves Picking Fresh, Local Ingredients
Every dinner party comes with a minimum of two, one chef and one server and for larger parties they bring more staff so you and your guests don't have to lift a finger.
When Daniel and Marluy arrive to do their magic, you are more than welcome to join them in the kitchen and learn their cooking secrets. The kids will love lending a helping hand and might even get inspiration to help at home!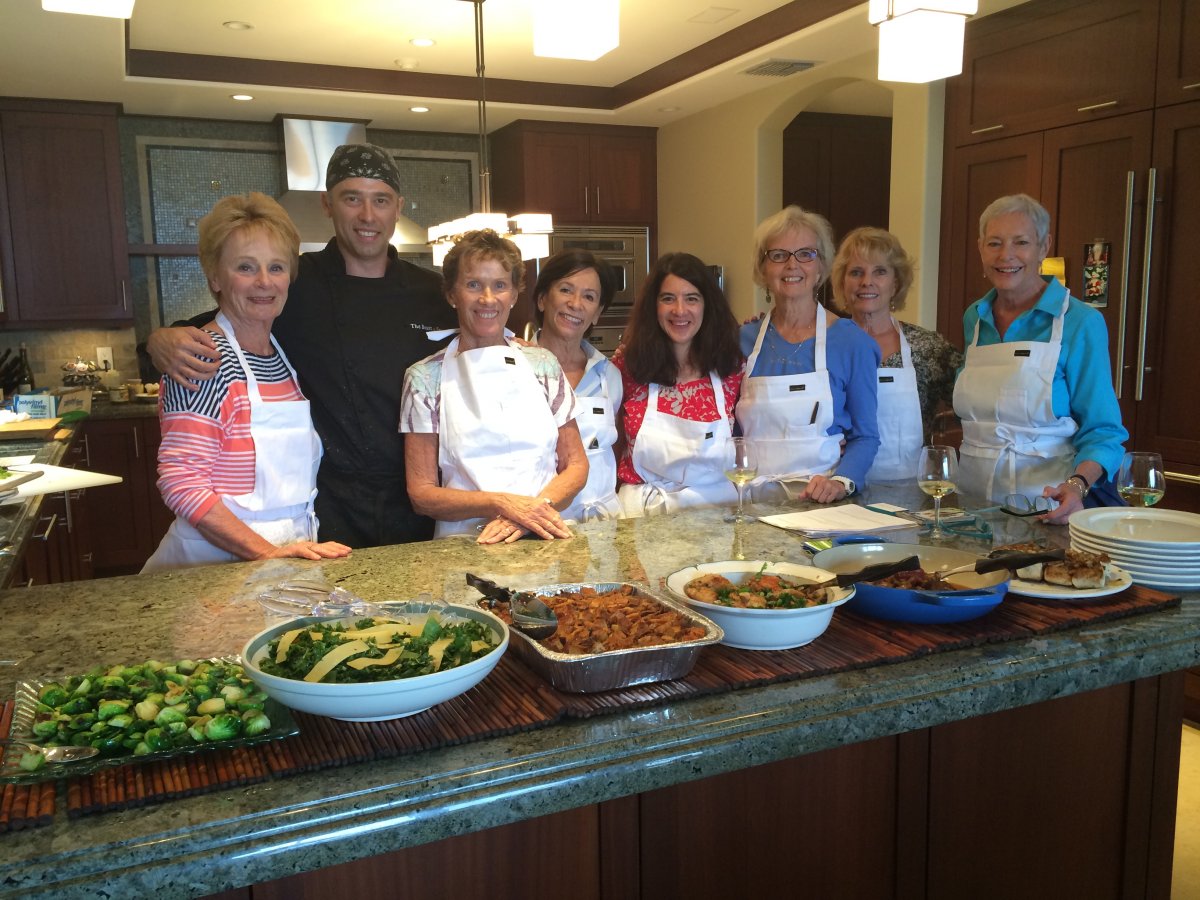 Happy Clients with Chef Daniel
If you are looking for a more elegant ambiance, the Beast & Spoon knows when to stay behind the scenes and let the food speak for itself.
Menus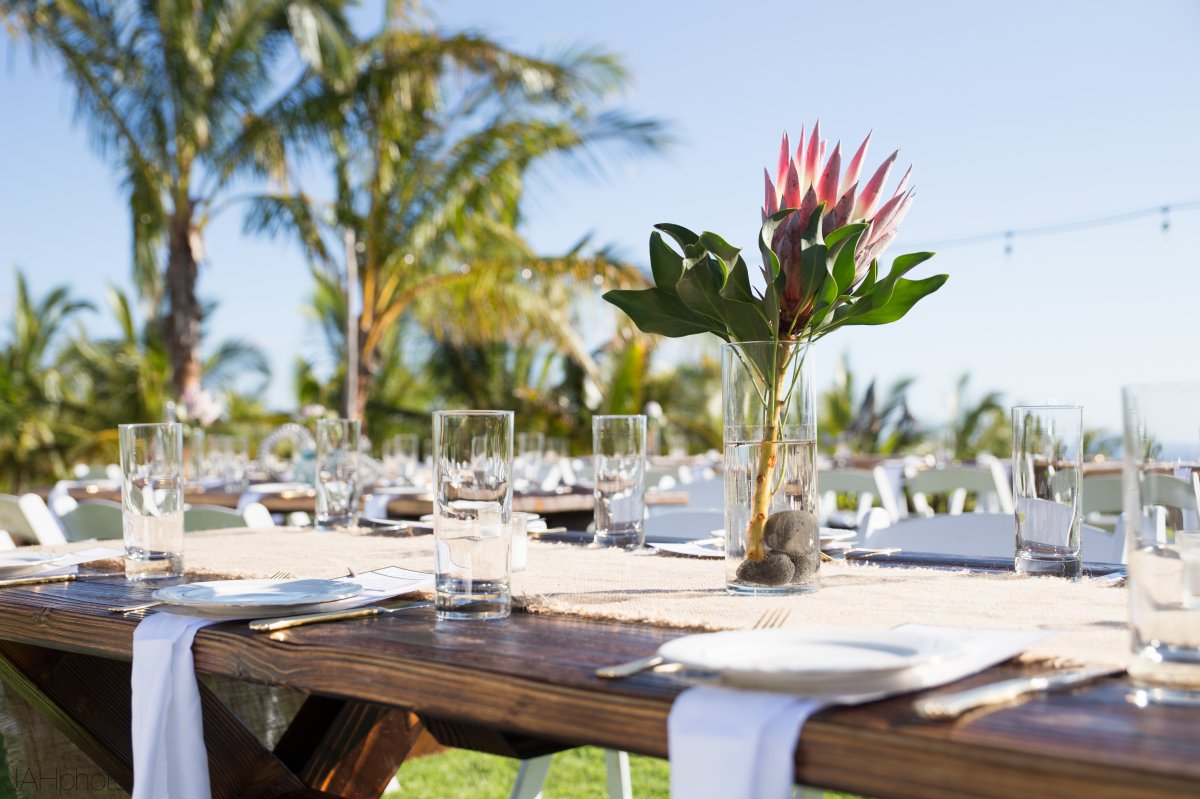 Beautiful Table Setting
Here are a few menu items to inspire your private chef experience!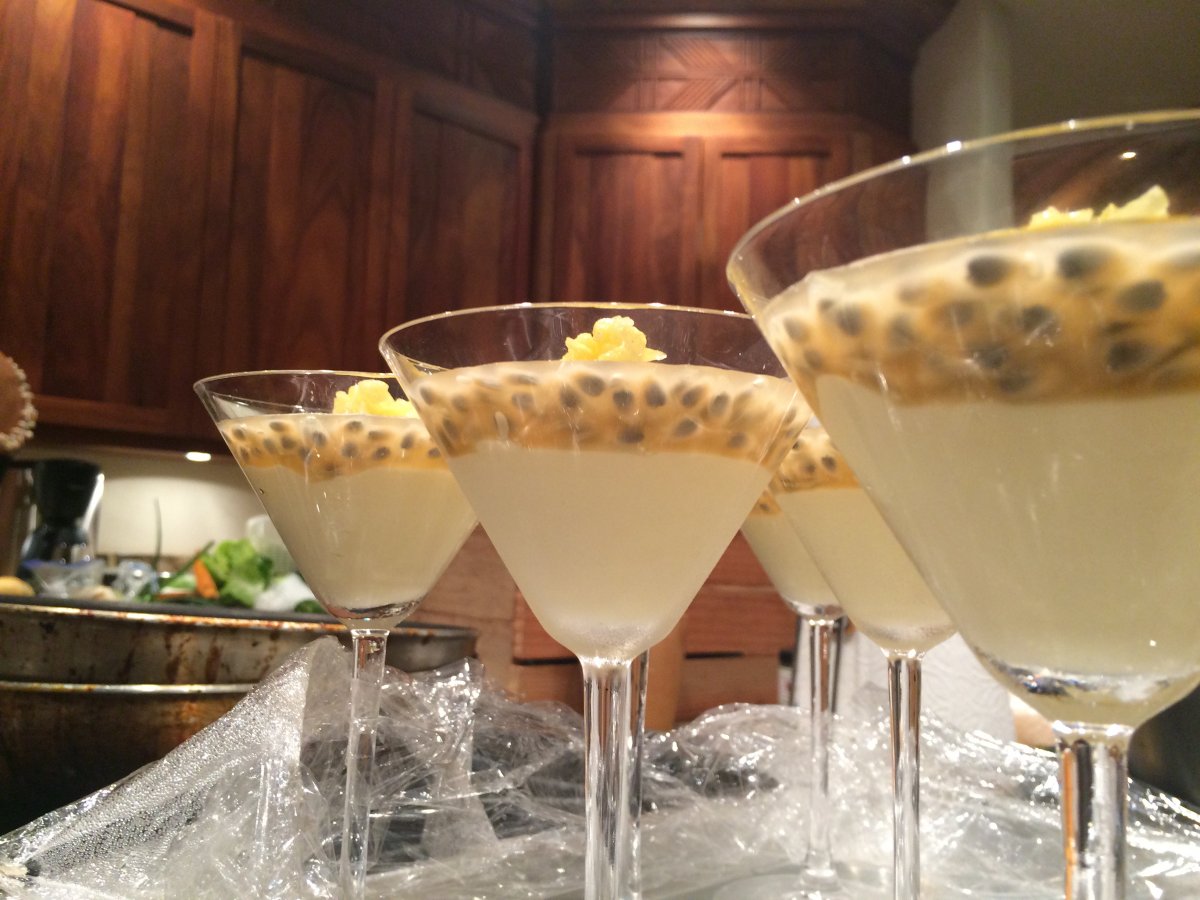 Before Dinner Drinks - Coconut cream with Jamaican lilikoi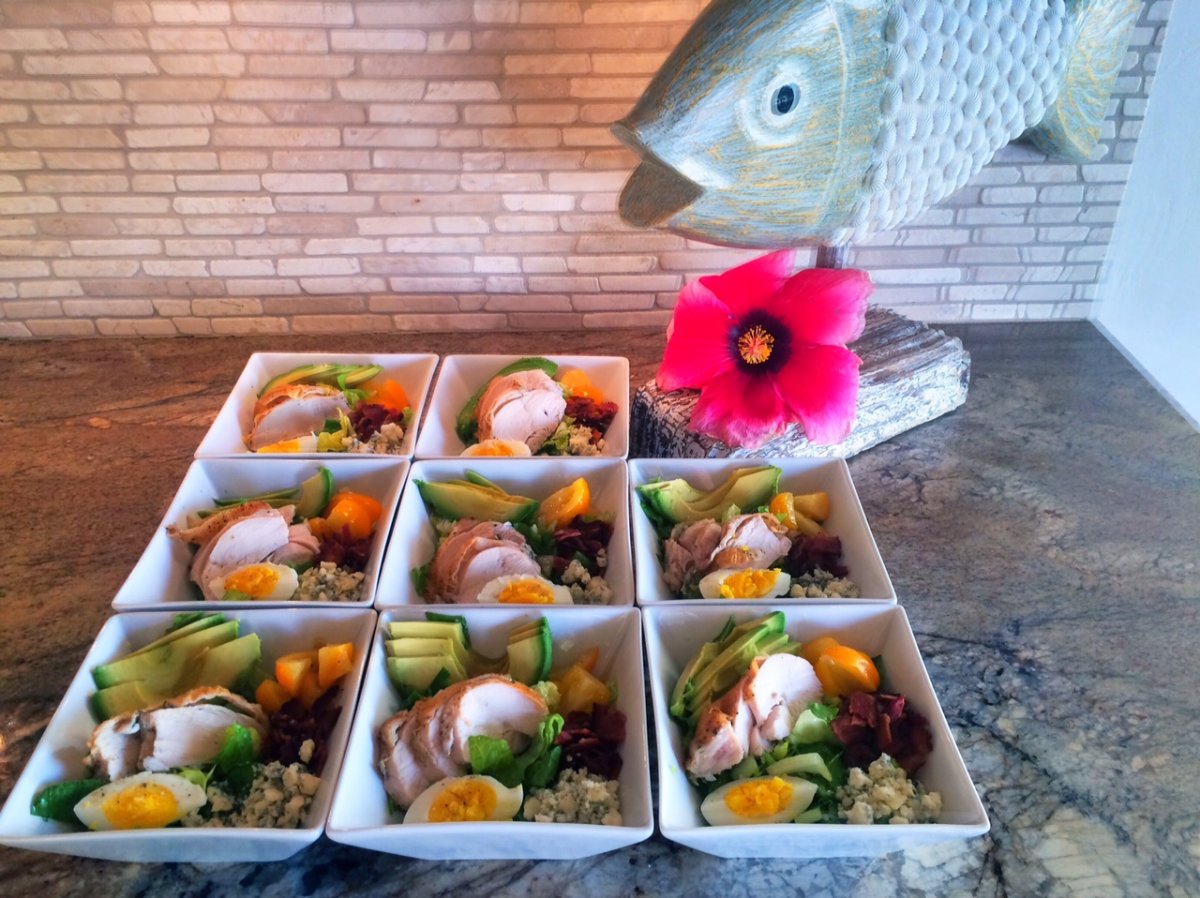 Fresh Caesar Salad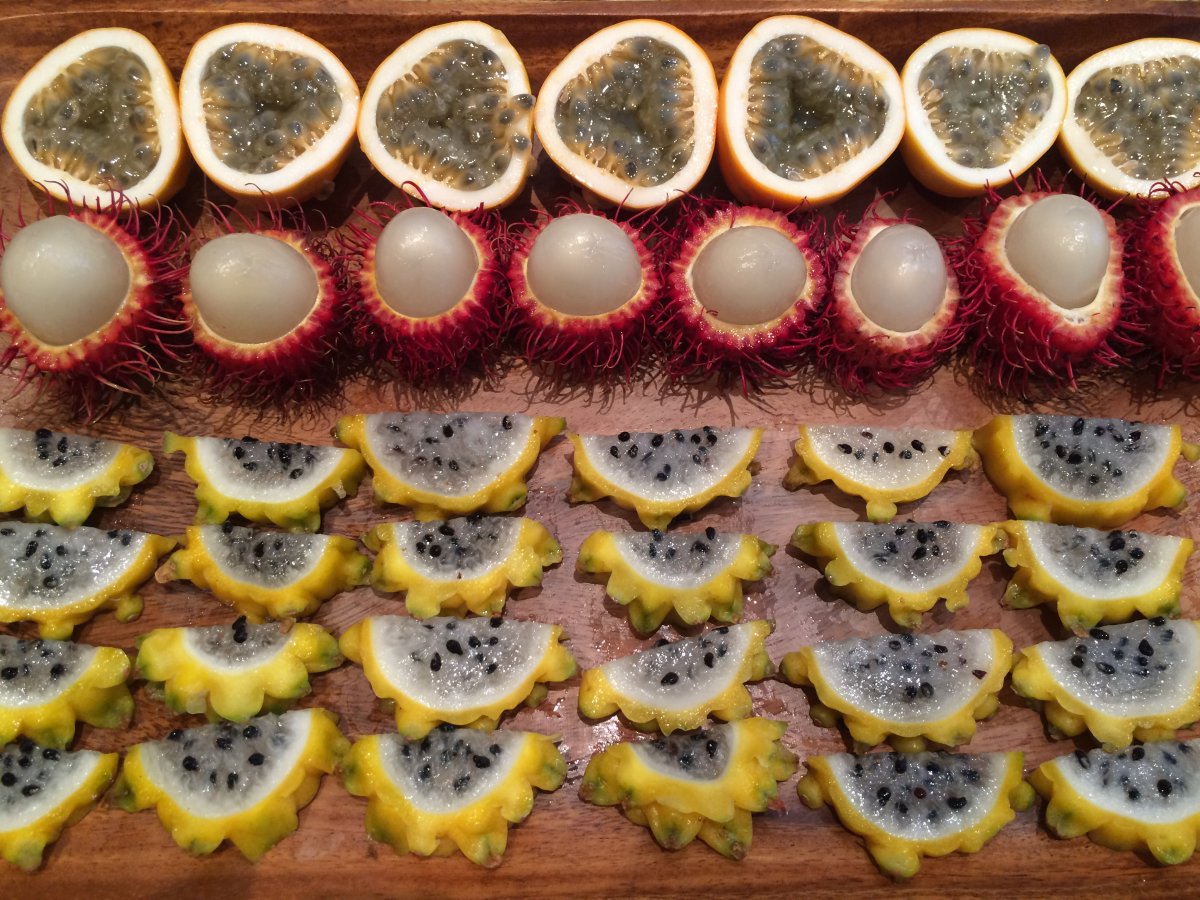 Island Fruit Platter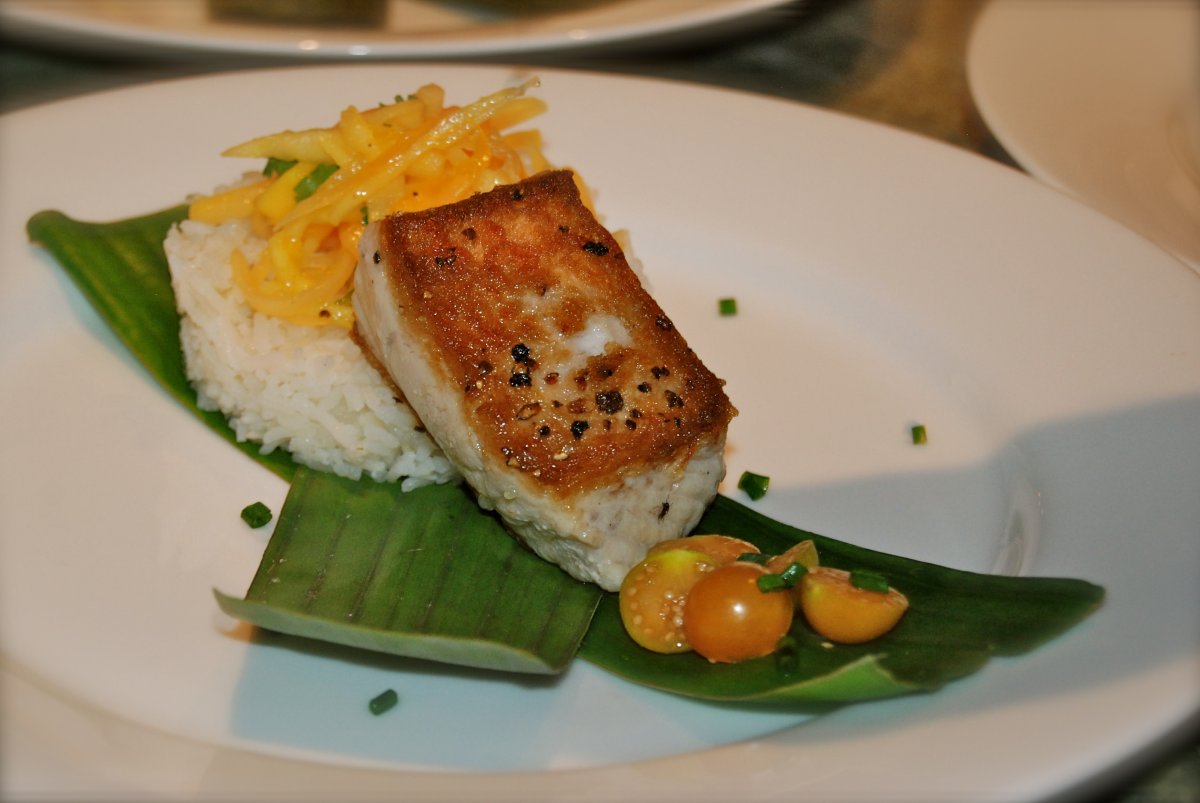 Pan Seared Mongchong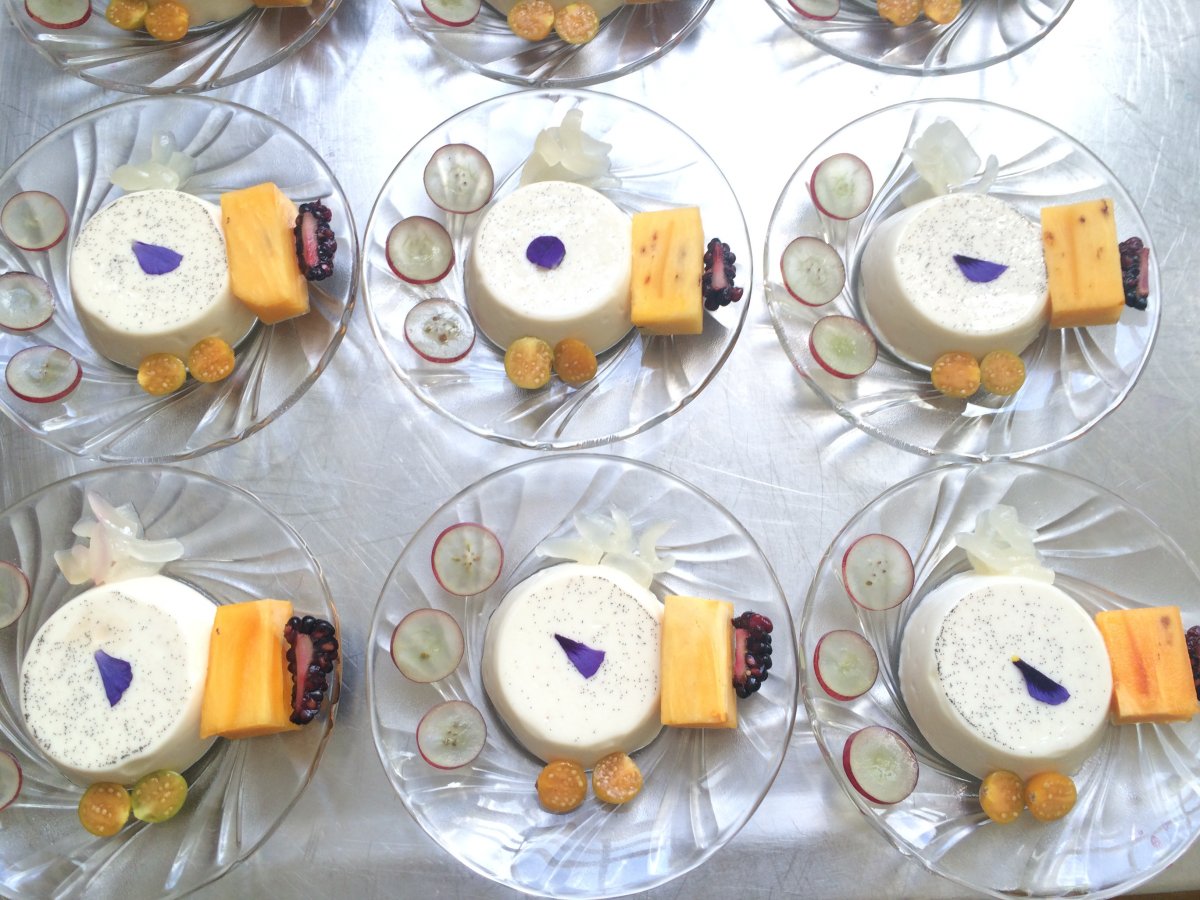 Lavender Panna Cotta
Investment
Private chef service ranges from $124-$450 per person, depending on whether you are looking for brunch, lunch, or dinner. All kids under 14 are complimentary.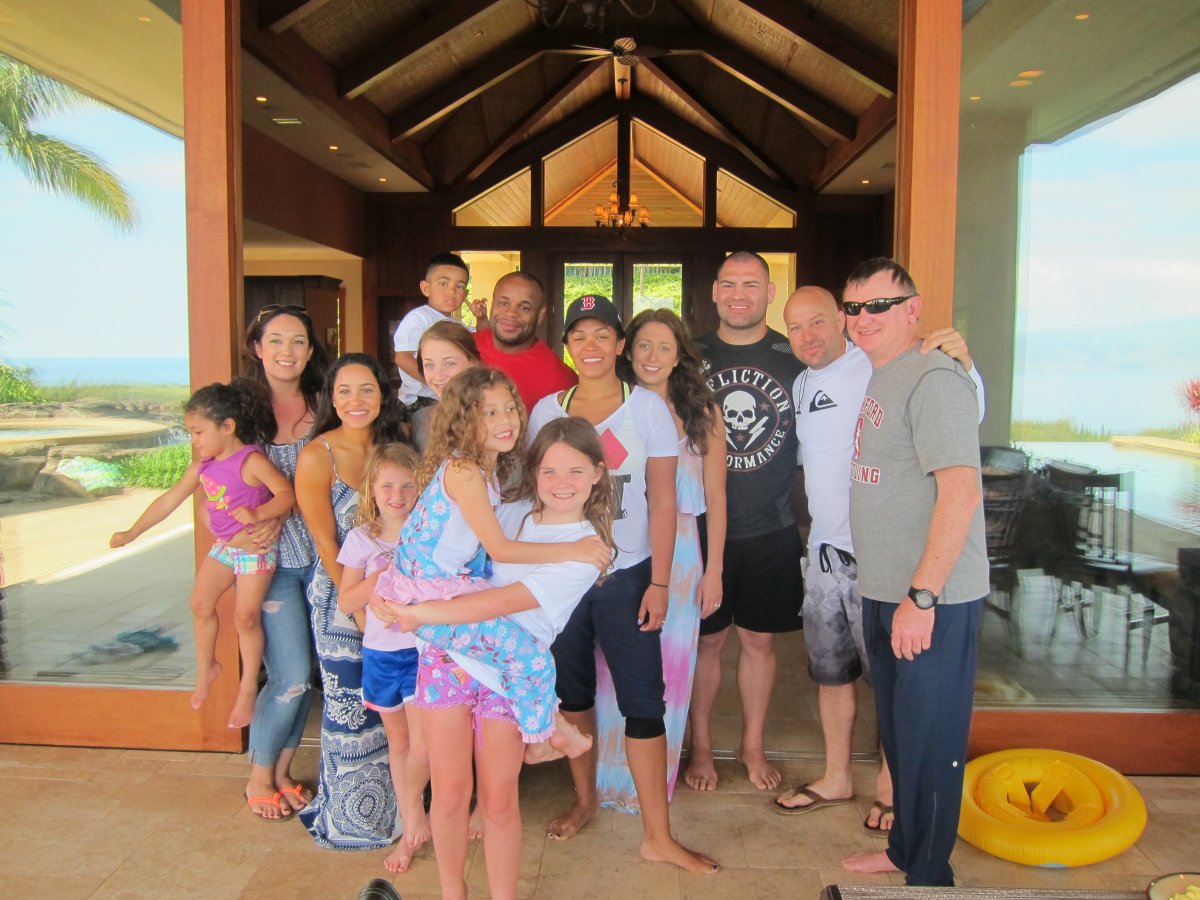 Happy Clients!
Catering prices depend on the service type (hors d'oeuvres, buffet stations, family style, or plated dinners). Holiday periods do experience a price premium.
Although they can serve alcoholic drinks, they are not able to purchase liquor on your behalf. If you are looking to pair wines with your meal, they recommend working with their sommelier, Ed, from Wailea Wines.
The Beast & Spoon loves to support local charities and non-profit organizations and they are passionate about sustainability and the environment, arts and culture, and education and economic empowerment. If you are looking to cater an event, reach out to Marluy directly.
Book Your Experience!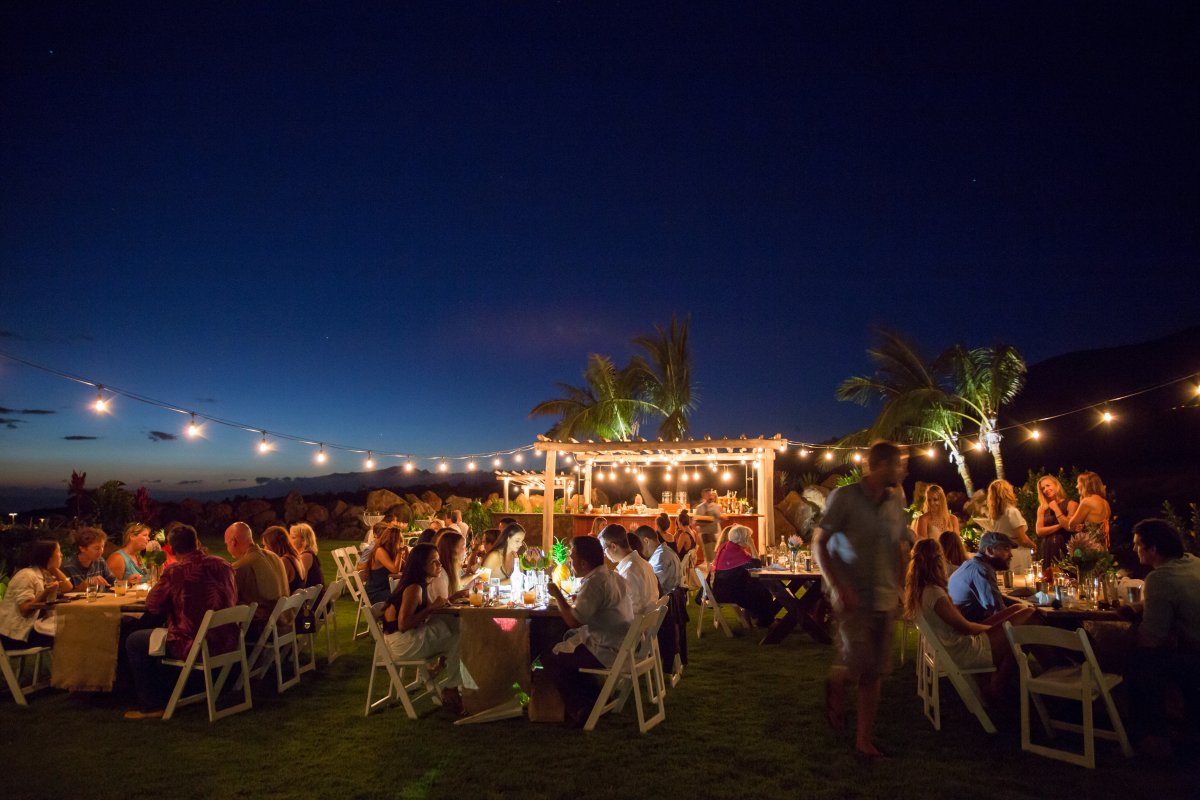 To make a reservation with the Beast & Spoon, call them at (808) 868-4883 or send an email to info@thebeastandspoon.com with your preferred date and share your vision for the meal. Once a non-refundable 20% hold is collected, your reservation is 100% guaranteed.
Written by Shanon Searls
Blog Subjects: Maui, Maui Concierge