Maui from Above with Maverick Helicopters Maui!
Back
Maverick Helicopters Maui
Are you looking to add some adventure to your Maui vacation? Explore the arresting beauty of Maui with an aerial tour with Maverick Helicopters!
Because of its mountainous terrain, much of Maui, appropriately known as the "Valley Isle," may only be viewed from the air. Even many Maui regulars have not experienced the incredible sights of Maui's remote interior valleys and mountain ranges, not to mention gorgeous views of the coastline.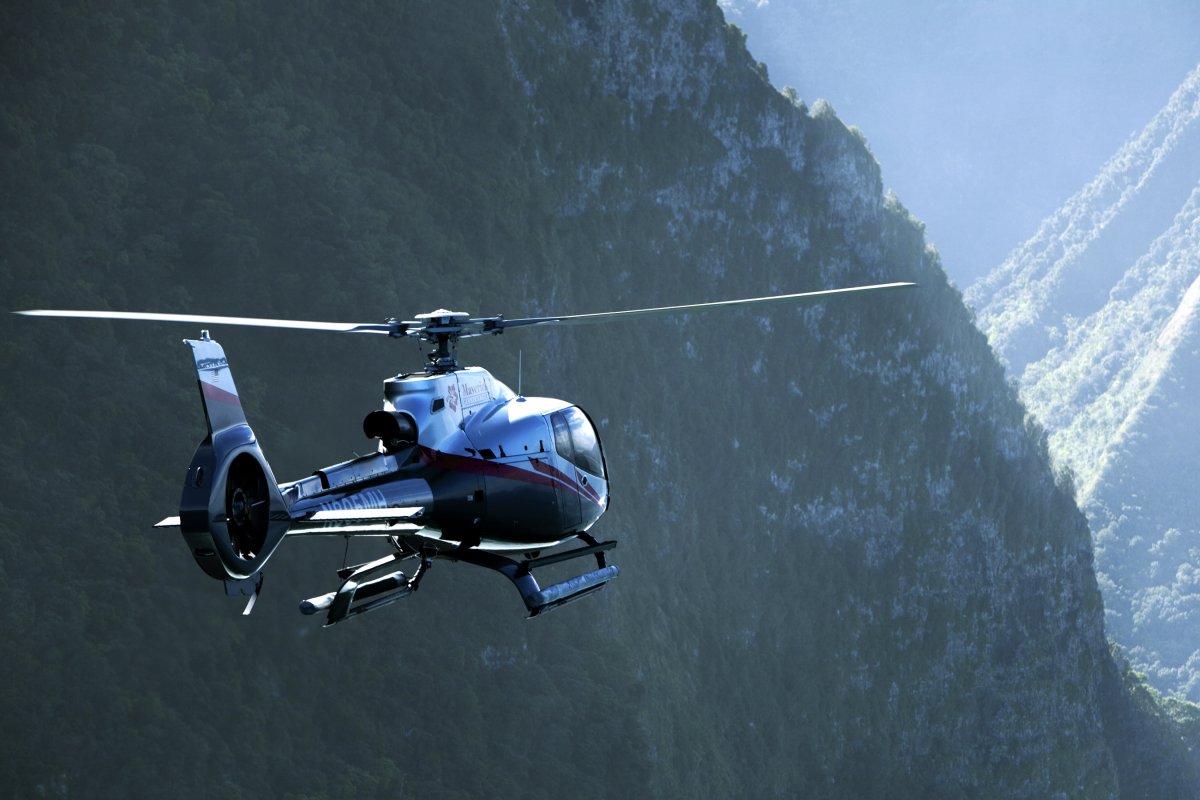 Maverick Helicopters offers VIP-level service from the Kahului Heliport, where you are guaranteed to experience a standout tour. Maverick offers the highest level of safety and service in the industry, and has over 21-years of experience delivering awe-inspiring tours and lifelong memories.
Offering a variety of tours, don't miss the opportunity for a once-in-a-lifetime experience on Maui. Here are a few popular tours!
Hana Rainforest Experience
This exhilarating helicopter ride will have you and your friends and family soaring along Maui's North Coast. You will see breathtaking views of sea cliffs and cascading waterfalls on your 40-minute roundtrip helicopter flight. Aerial shoreline perspectives above Paia, Hookipa, Haiku, the famous big-wave winter surf destination – JAWS, the Road to Hana, and the iconic Jurassic Rock, lead you to an exclusive landing destination deep in the Hawaiian rainforest.
Maverick will take you through the Hana rainforest, where you can explore Maui's authentic and remote landscape. This trip features a private 30-minute landing within the rainforest where you can get up close and personal with the tropical landscape of Hawaii. Your pilot will provide extensive information about this remote and untouched Hawaiian landscape, a land which very few people have the privilege visiting in person.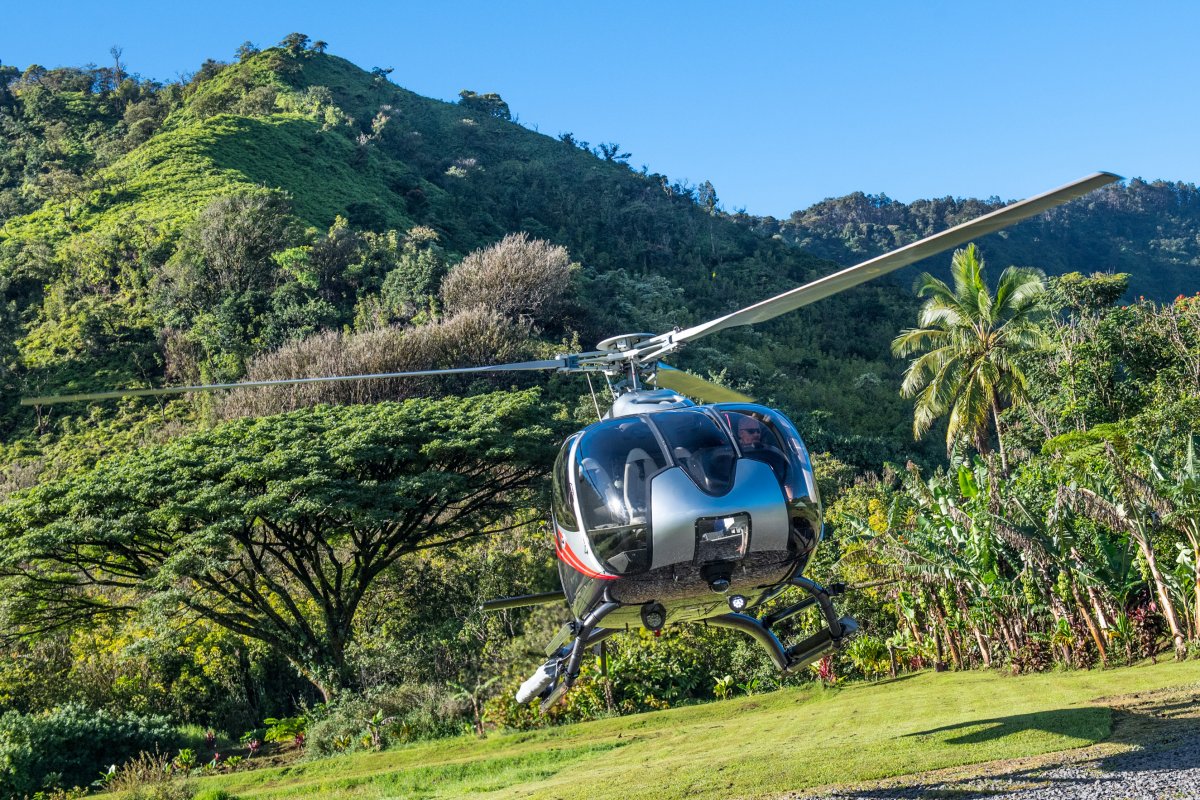 This flight experience is a one-of-a-kind Maui excursion!
Maui Spirit Tour
Feel the "Maui Spirit" as you soar above the island's renowned dormant crater, Haleakala, goregous waterfalls and the Hana Rainforest! Haleakala National Park is home to the world's largest dormant volcano. The crater is so big that the island of Manhattan can fit inside it! The otherworldly landscape resembles the moon, and on this tour, you will get to enjoy an incredible perspective of this natural wonder, minus the 12-mile hike!
Also, you'll get a tour of the lush Hana Rainforest, which is best viewed from the sky!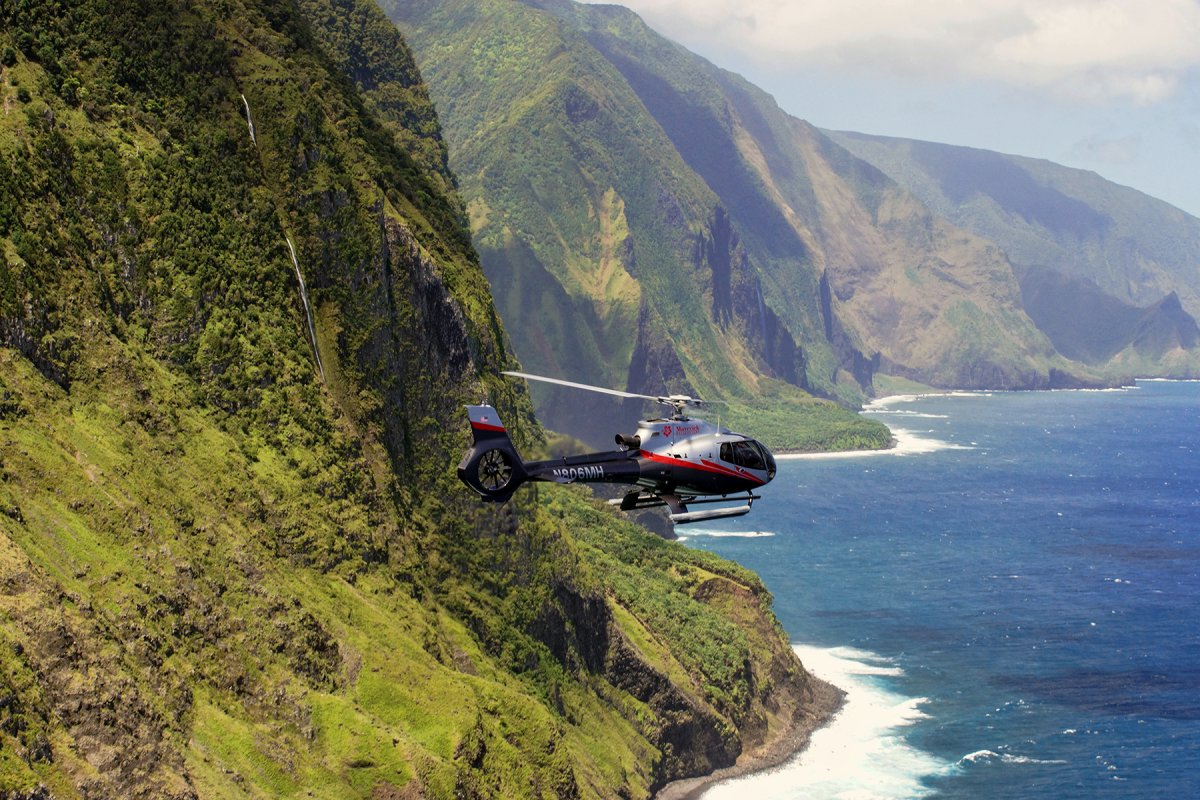 The highlights of this exciting tour include views of Haleakala Crater, Old Hana Town, the Manawainui Valley and the spectacular Maui coastline.
Maui Dream
Maui is what Hawaiian dreams are made of and this elite tour truly captures the splendor of the island. Soar into the sky and experience the dramatic beauty of Maui, the "Valley Isle," as you tour the island, coast to coast. Then, you will fly over Haleakala National Park with close views of the crater, the Hana Rainforest, West Maui Mountains and lao Valley State Park.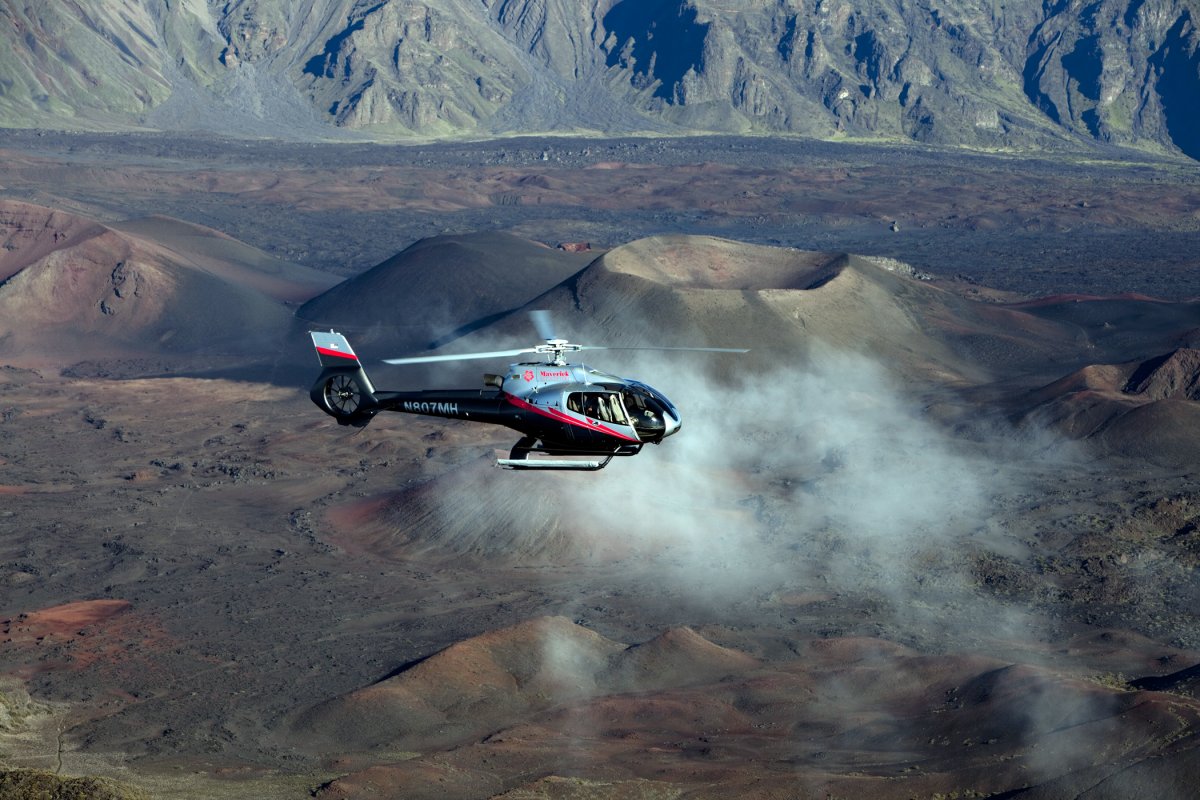 Enjoy your own private tour of Maui's lush landscape, magnificent coastlines, hidden valleys, scenic waterfalls and the crystal blue waters of the Pacific Ocean. You will also get to see Lahaina, Kapalua, Kaanapali, Wailea and Hana, and you might even spot your Exotic Estates vacation rental! Experience the journey of a lifetime with the Maui Dream tour.
Sunset Odyssey
If you are looking to experience the most spectacular sunsets of a lifetime, this three-island tour is just for you! Start your experience on Maui, where you can see the beautiful coastlines and Pacific Ocean views. Then, your helicopter will sour of the Pailolo Channel's pristine waters on the way to Molokai, where you will get a peek of its ancient fish ponds, which are alive with brilliantly colored waters and full of inhabitants, and iconic Elephant Rock.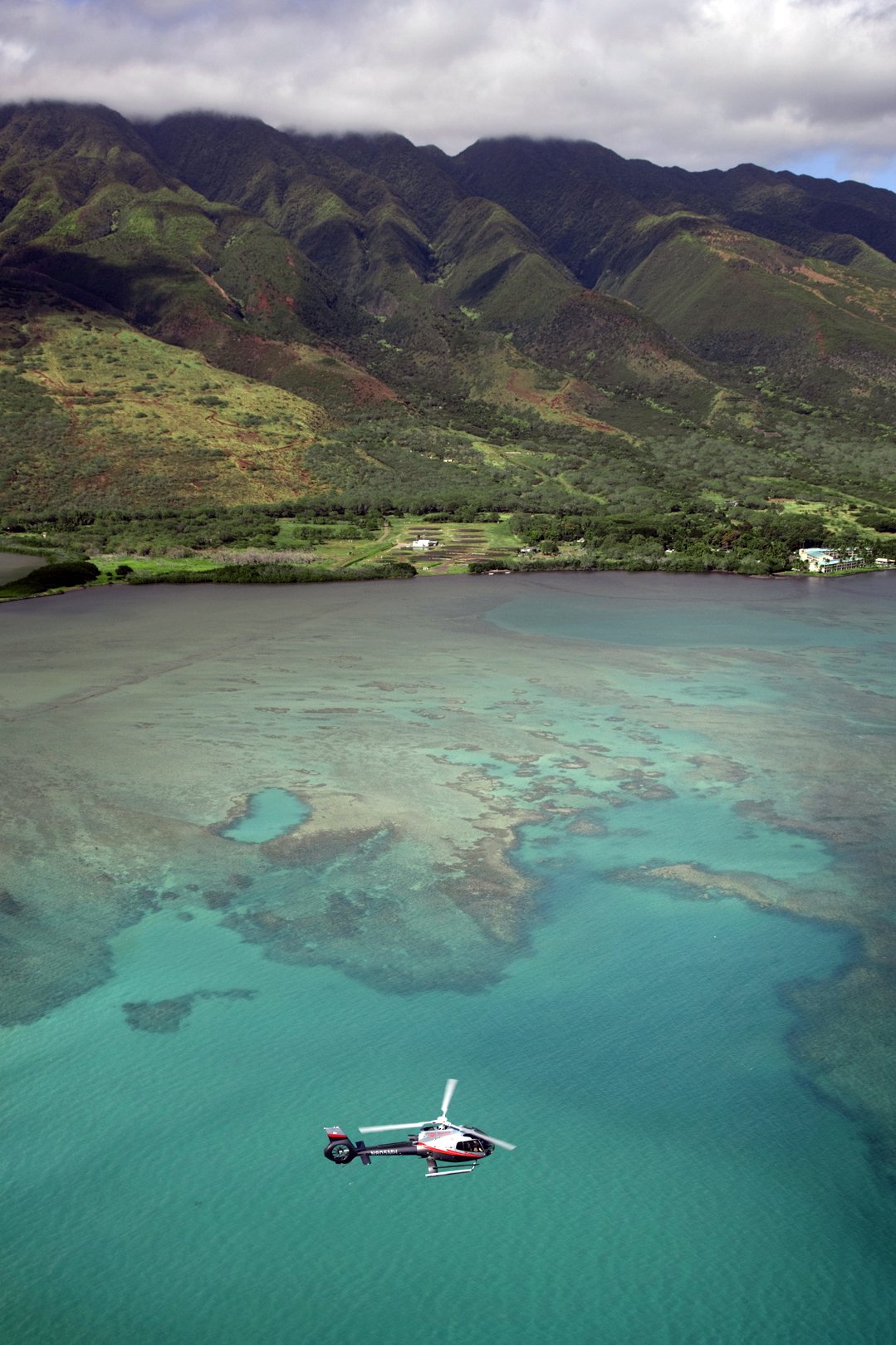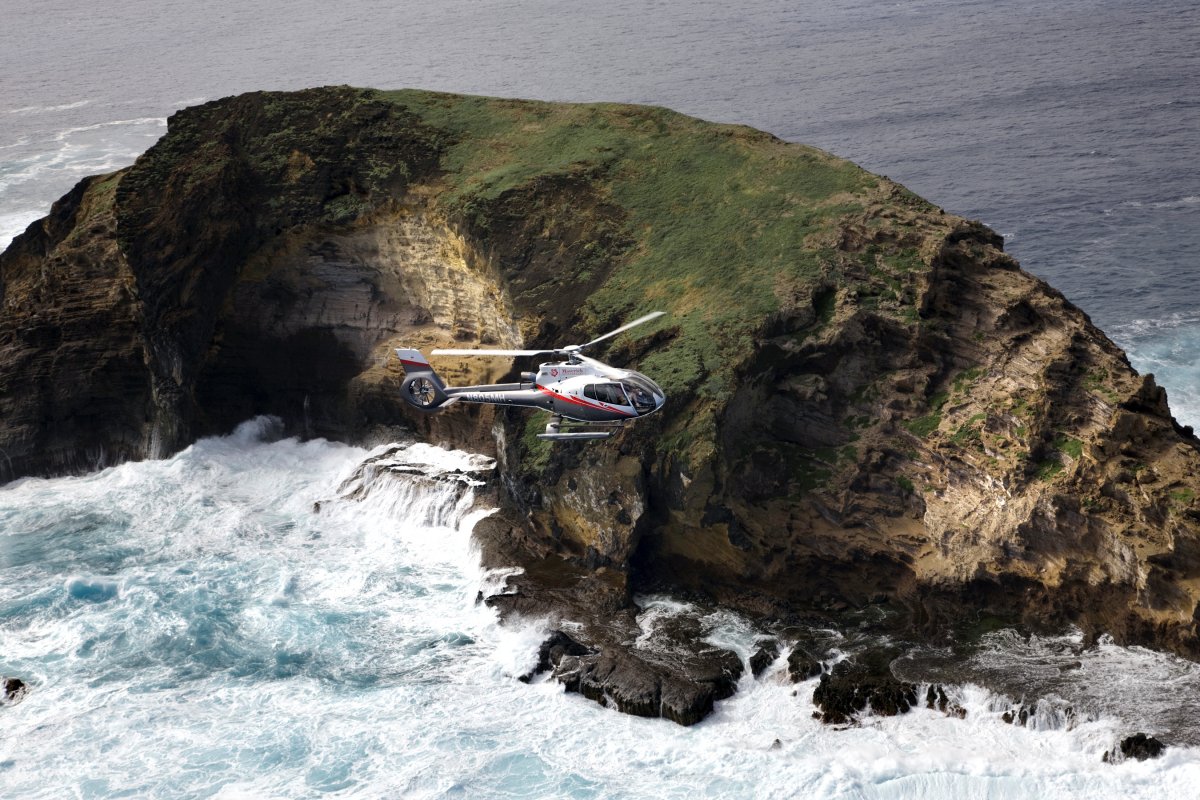 After Molokai, you will head to Lanai and find Shipwreck Beach, with its rusted World War II-era naval vessel famously stranded on the nearby reef. Finally, you will return to Maui and fly over Molokini crater on the way. You'll end your tour with a flight over Makena, Kihei and Wailea as you watch the sunset from high above!!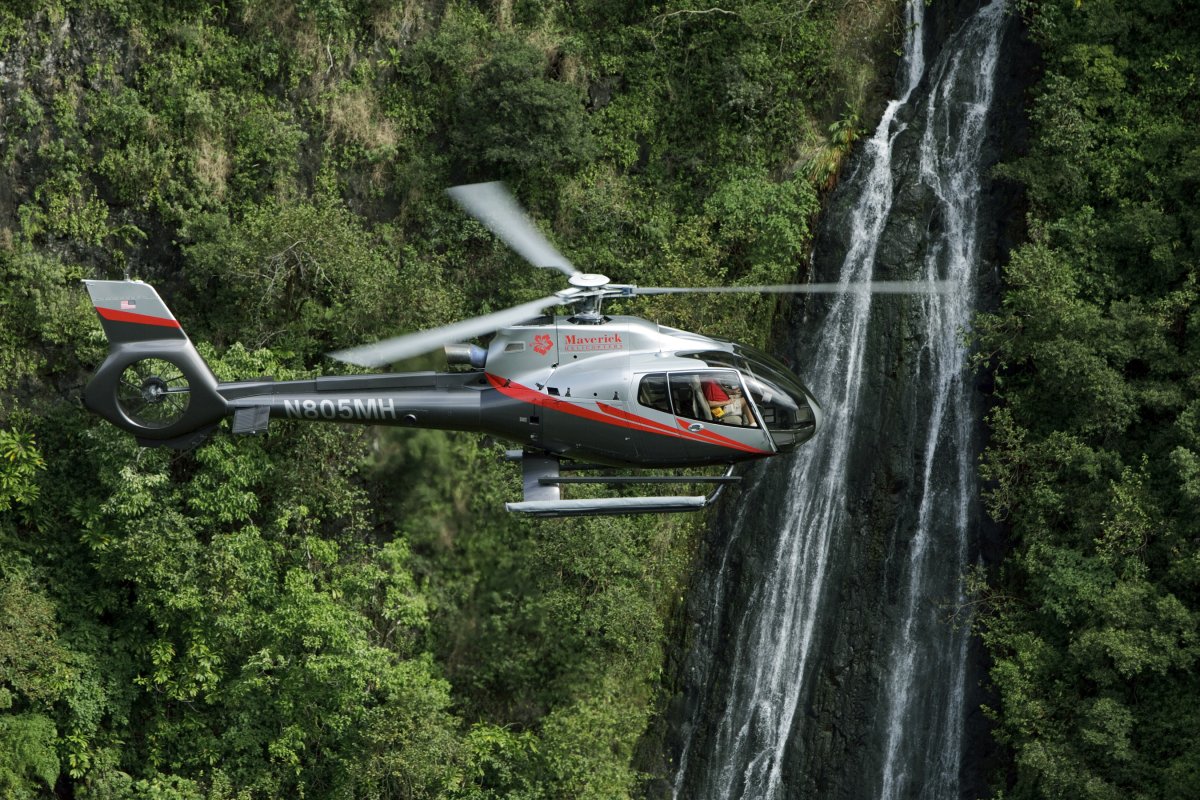 Contact Exotic Estates' Concierge Today!
Add a wonderous experience to your vacation with one of these these awe-inspiring tours with Maverick Helicopters. Once you book your vacation villa with Exotic Estates, our Concierge will be delighted to book your private tour!
All photos courtesy Maverick Helicopters Maui
Written by Shanon Searls
Blog Subjects: Maui, Concierge, Maui Concierge