Snorkeling on Maui with Quicksilver
Back

While on Maui for a recent property tour, our Marketing Manager was able to work with Aloha Concierge to organize a fun and exciting snorkel trip with Quicksilver Maui. If you are interested in learning more about this fantastic underwater experience and how you can get prepared for your own snorkeling trip, read about Shanon's expedition!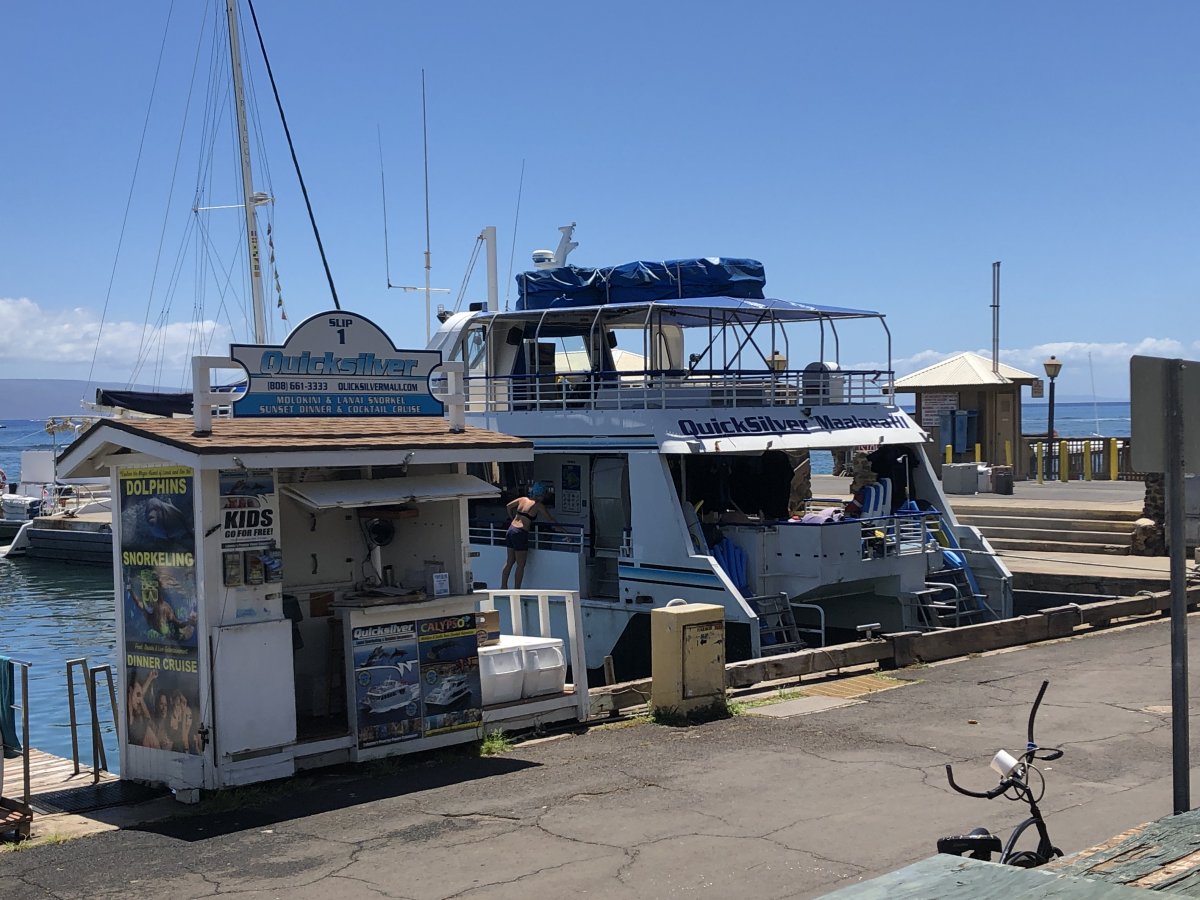 We started our journey on a Saturday at the Lahaina Harbor. We arrived early enough to be first on the boat and pick our seat as we wanted the best view. We grabbed one of the chairs on the upper deck giving us some of the best views on the boat! Although we grabbed our own coffee on the way, the captain and crew are extremely friendly, guiding you with information along the way and helpfully serving coffee and continental-style breakfast. There are also two on-board restrooms available.
We were very excited to take a trip to the less-known part of Maui under the sea! Even though the start-time is early, it's well worth the incredible boat ride along calm waters of the Pacific.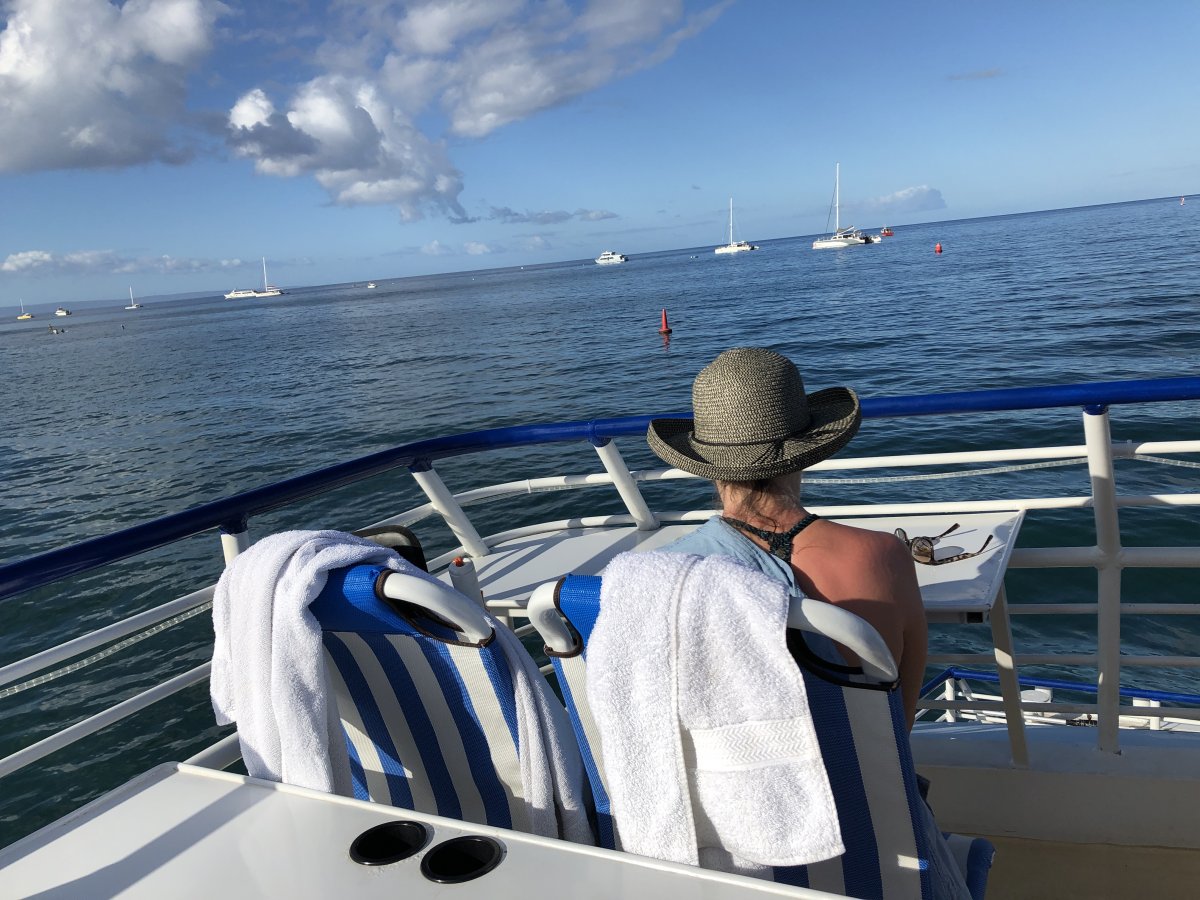 After boarding the boat with about 50-100 other snorkelers, it generally takes about an hour to cross the Au 'au Channel to the Pineapple Island, Lanai. Along our ride, we were lucky enough to see two pods of dolphins before ultimately arriving at our snorkel spot, Manele Bay. What an incredible experience to watch the local Spinner Dolphins swim and play with the boat!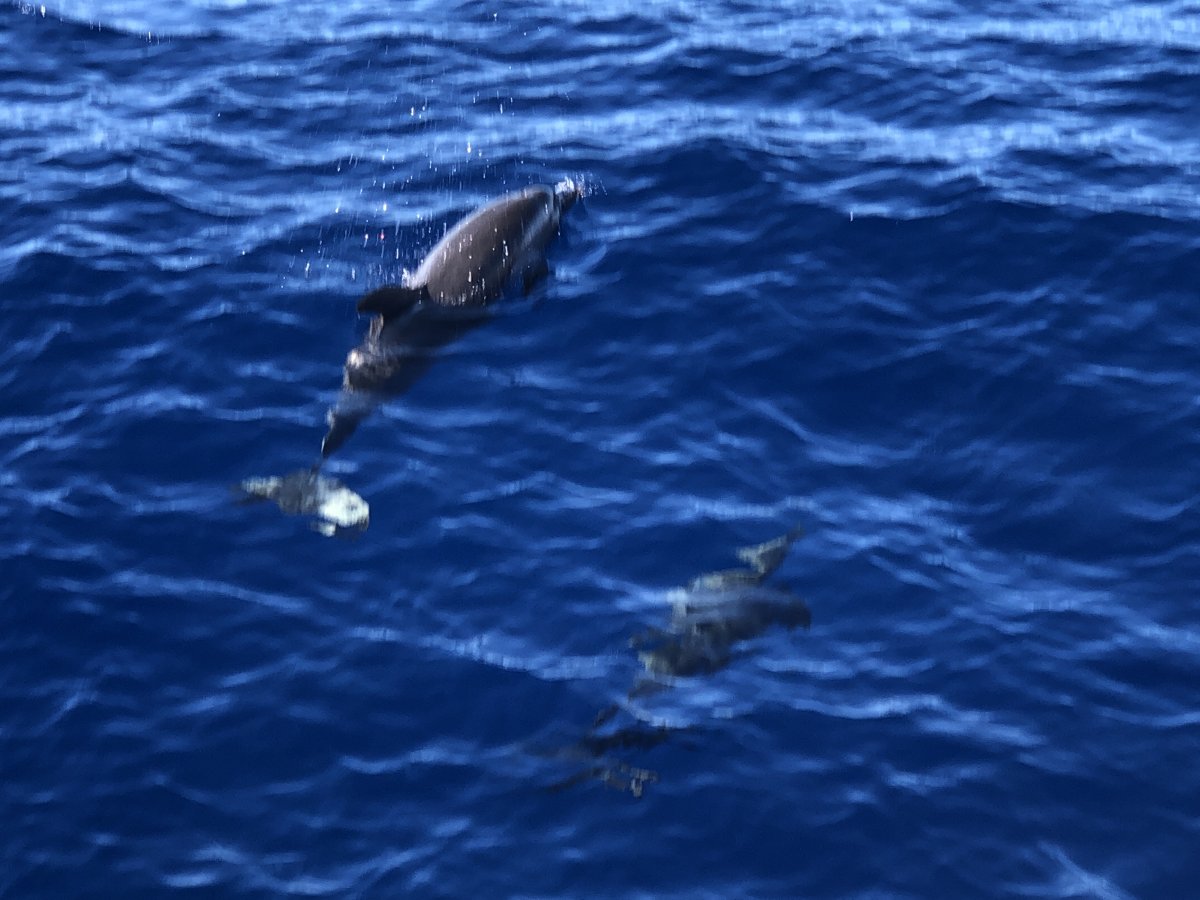 Along our ride, we learned that Lanai, only 8.8 miles across the sea, is Maui's closest neighboring island. Although the island is nowhere near as developed as Maui, Oahu, or Kauai, the island is now home to two lavish resorts, each with a golf course. Still hosting only a small human population, historically Lanai was agricultural land for what was the world's largest pineapple plantation and even before that, it was a where the lawbreakers of Maui were shipped off as a result of their crimes.
Before arriving at the snorkel destination, the boat staff will provide you with snorkel gear, flotation devices, and snorkel instruction. You can also rent wetsuits and there is a freshwater shower to rinse off the salt after your dive. For those who may not be able to snorkel, there is also a glass-bottom viewing area so that you can see underwater while still staying dry.
Once you arrive at Lanai, you will see that the island is adorned with steep cliffs, rugged rocks, and coral reefs that are booming with sea-life. Large pods of spinner dolphins live just offshore, which is why if you don't see dolphins along your way, then your next trip is free!
Once it was time for snorkeling, we jumped in and began our underwater adventure!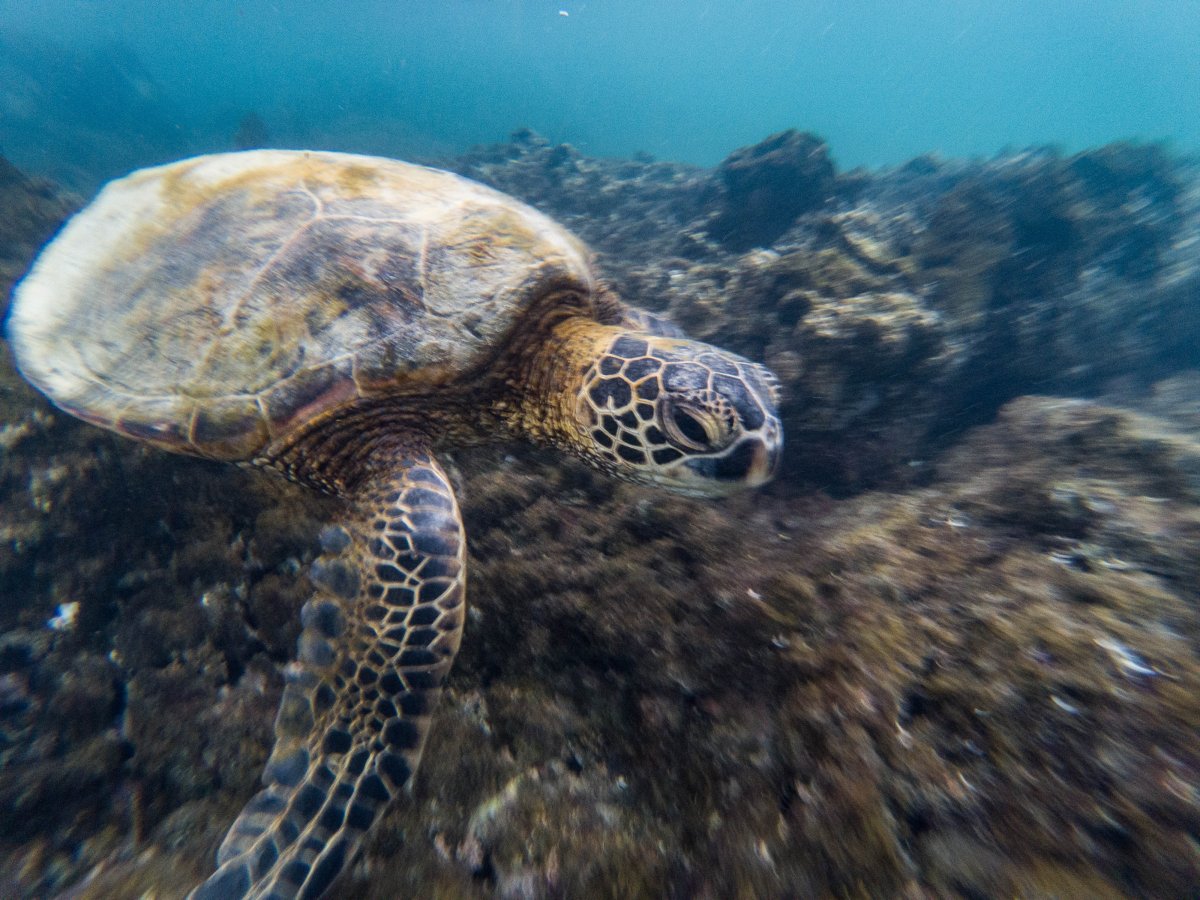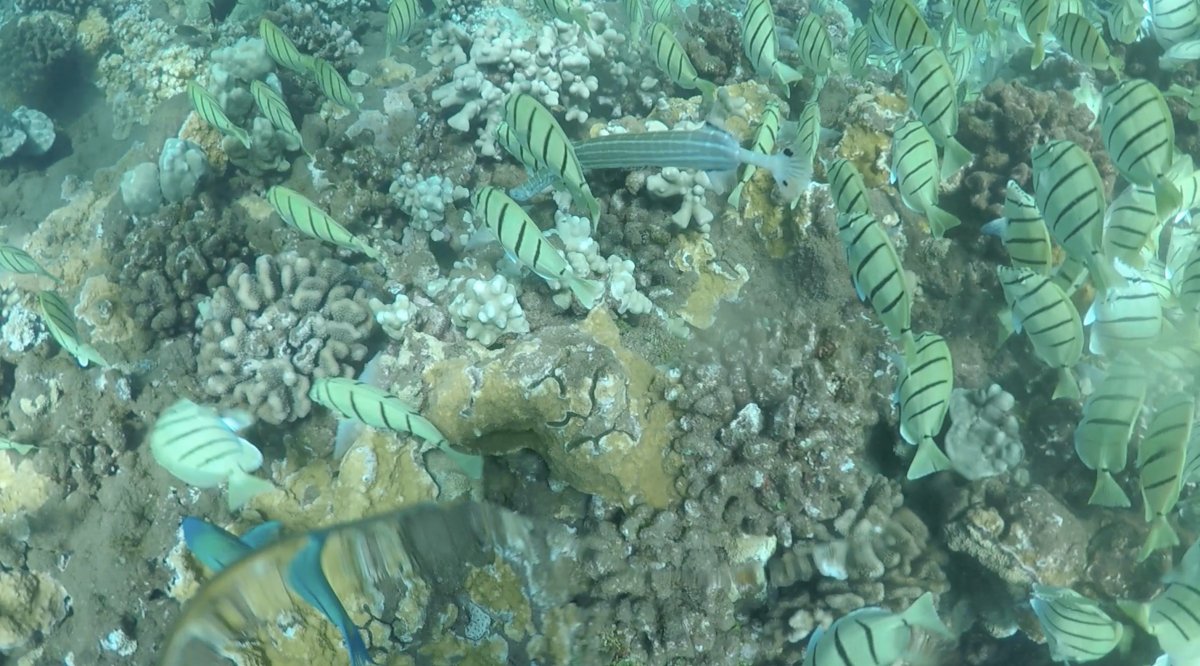 A trip highlight, hitting the slide before heading back!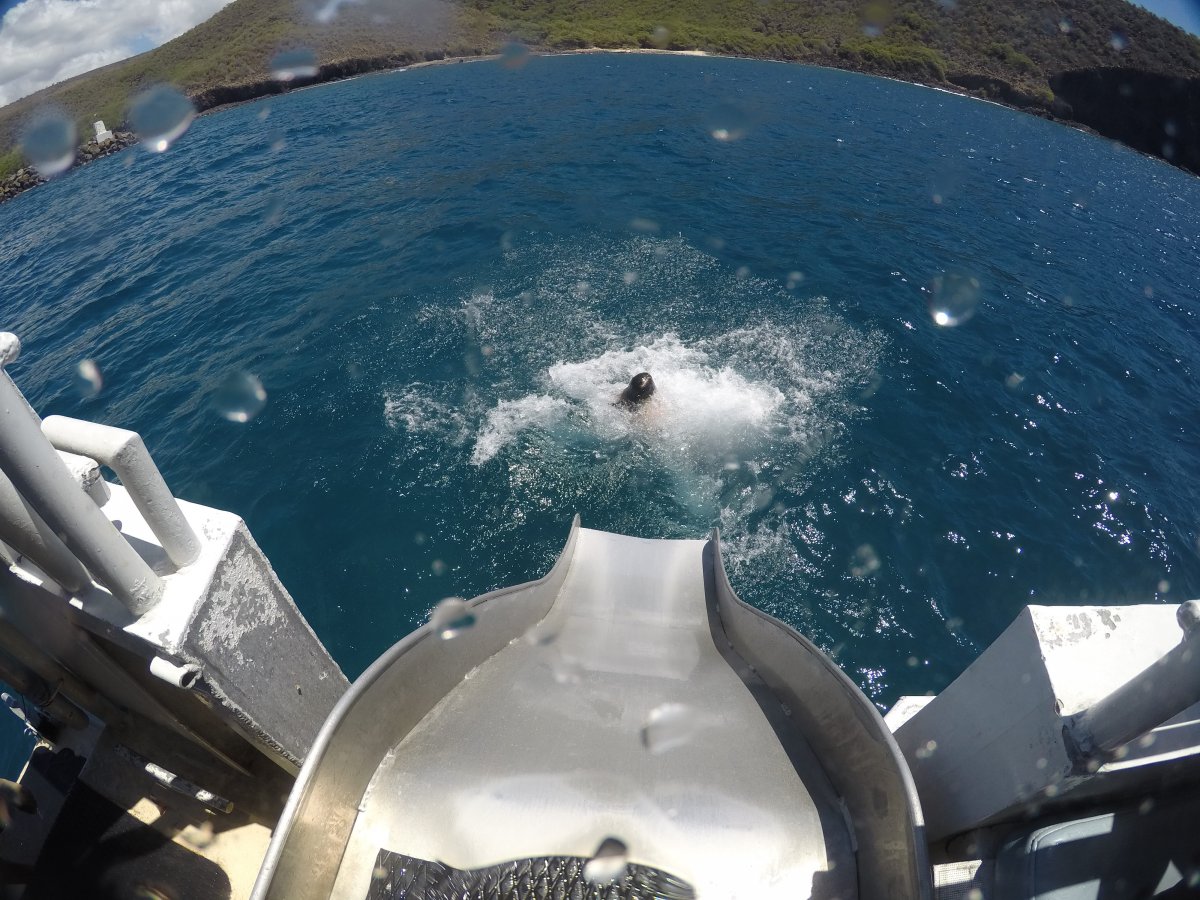 After a beautiful ride to the neighboring island of Lanai, we jumped back on the boat for our ride back to Maui. We enjoyed a delicious and classic Hawaiian-style meal along with fruit, drinks, and local Maui Brews.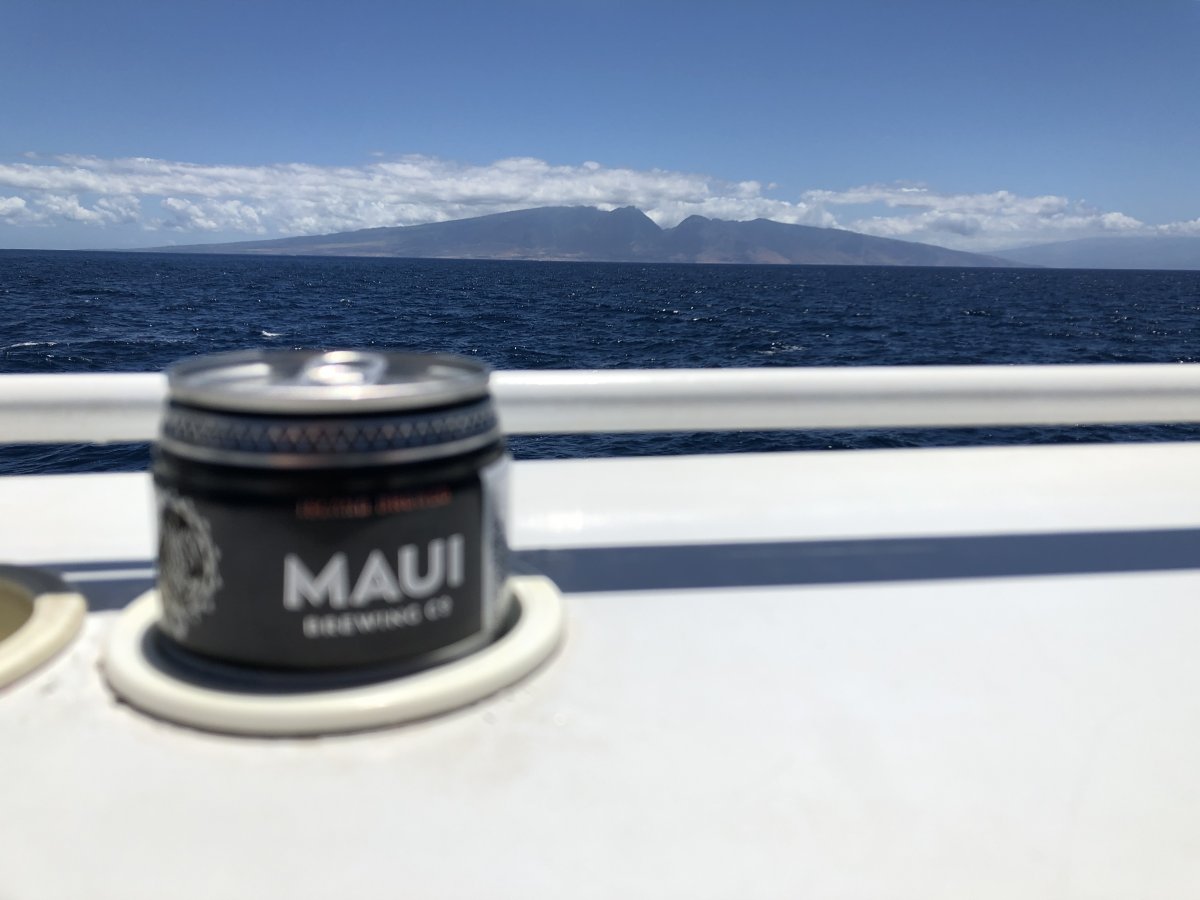 This exciting trip was made easy by Aloha Concierge and Quicksilver Maui. With a team of concierges and over 50 years of experience on Maui, Aloha Concierge is dedicated to making your trip to Hawaii a wonderful time for you and your Ohana (family). Whatever your needs are, they can cater to each guest by carefully listening to your wish list and crafting a tailored experience just for you.
Enjoy the Aloha Spirit and ask your Exotic Estates Villa specialist about how you can plan the best experiences for your next trip to Hawaii!
Blog Subjects: Maui, Snorkeling