​Diamond Head and The Gold Coast: Waikiki's Oasis of Calm
Back

By John Di Rienzo
May 2015
Waikiki is one of the most famous beaches in the world. Its name conjures up visions of rolling surf, blue water and warm Hawaiian sands framed by the iconic and regal profile of Diamond Head.
In recent years, Waikiki has gone through a refurbishment that has left it feeling sophisticated and polished. With the luxury brands lining Kalakaua Avenue and the revamped hotels and shops along Lewers Street, today Waikiki has the look and energy of a prosperous city.
There is a certain charm to Waikiki's glitz and busyness. We love being able to spend a lazy day on the beach and then enjoy an evening of fine dining and entertainment. Indeed, the skyline and lights of Waikiki have become as iconic as the mountains and landscape that surround it.
However, sometimes we don't want to be in the middle of the action - at all time - while on vacation. Perhaps you've stayed in Waikiki before and love its nightlife and dining options, but not the overcrowded hotel pools and lobbies.
Also, the best hotels in Waikiki are pricey by any measure. A recent check for a room at one of the nicer hotels returned an entry rate of $607 per night, before taxes and fees. That was a standard room for two people, with limited or no views. Standard suites started at $1,345 per night. If you are traveling with friends and family, the total cost of a week-long stay at a prime hotel can easily run well over $5000 per couple. Imagine, you are going to spend $5000 and you will still need to jockey for lounge chairs by the pool, pay exorbitant rates for basic items like soft drinks and snacks, and not enjoy the privacy we crave while on vacation.
Exotic Estates has an option for those who want to stay in a luxurious, comfortable and private setting, yet still be able to enjoy all that Waikiki has to offer: Diamond Head.
Years ago, on my first trip to the Islands, our taxi driver called the neighborhoods flanking Diamond Head and its string of oceanfront condos and homes along its Gold Coast the "Beverly Hills of Hawaii." One can easily understand the comparison, which still holds true. There, within eyesight of the glittering towers of Waikiki, are leafy, quiet streets with elegant homes featuring pools, views and ample creature comforts.
The homes of Diamond Head are separated from the bustle of Waikiki by Kapiolani Park, a gorgeous green space that often hosts festivals and performances. The park also serves as a favorite spot for morning jogs and Tai Chi and yoga sessions.
The Homes
The Exotic Estates homes on and around Diamond Head are perfectly situated, offer three to six bedrooms, and start at $1245 per night.
Here are one of our favorites:
Diamond Head Estate
If ultra-luxurious is what you are looking for, Diamond Head Estate offers nearly 10,000 sq. ft. of private oceanfront luxury living. The estate sleeps up to 12 guests. Prices start at $6500 per night (plus taxes/fees).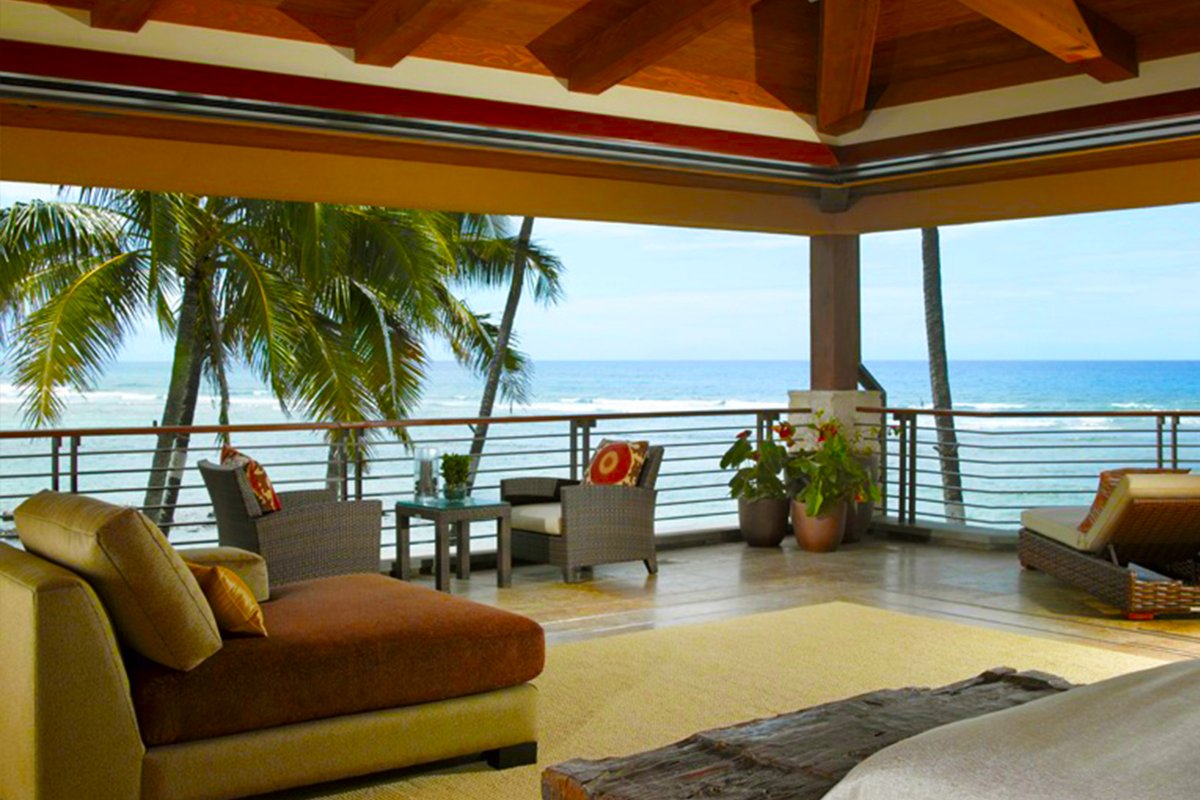 http://www.exoticestates.com/diamond-head-estate
If you are traveling with family or with a group of friends and want private, quiet and elegant surroundings that are a short drive or Uber ride away from the restaurants, bars and entertainment of Waikiki, contact us today to check availability.
Blog Subjects: Oahu