Kauai Ultimate Visitor Guide
Welcome to Kauai
Welcome to Kauai, the dreamy, lush island that most resembles the Polynesian island of our dreams. A process of natural erosion has created a landscape so beautiful it seems planned. Movie sets could not come close to recreating this idyllic place, which is why so many films are shot here every year, including South Pacific, which left mountains on the north shore of the island with the moniker "Bali Hai."

Nicknamed "The Garden Island," Kauai is green and restful place, that's safe and quaint. Kauai is a favorite of many Hawaiian travelers, because it offers the most striking classically Polynesian scenery a more rural feel.
The trade winds moderate for perfect daily temperatures and lush trees grow canopies over the few roads, surrounded by ominous mountains, which are surrounded by long sandy beaches and a vibrant coral reef.
Everywhere you look in Kauai there is something of staggering beauty. The world-famous coastline of the Napali Coast, the backdrop for King Kong and other films, forms the island's western wall.
Kauai Quick Facts
Kauai was the first Hawaiian island that Captain Cook encountered during his legendary exploration of the Pacific.
Kauai law says you can't build higher than the palm trees (no Waikiki happening here!).
Actual nonstop flying time to Kauai from LA is about 5 hours and 30 minutes (yes there are nonstops from the mainland).
Parts of Jurassic Park, Raiders of the Lost Ark and Avatar were filmed here.
Waimea Canyon is known as the Grand Canyon of Pacific and is over 3,000 ft. deep!
Because of its mountainous and wild nature, only around 10% of Kauai is reachable by car.
Kauai is only 25 miles long and 35 miles wide, but its vertical profile gives it a much larger feel.
Kauai is the oldest of the main islands in the Hawaiian Island chain.
Just taking in the above attributes, one can sense that Kauai is a special place. We'll introduce you to classic must-sees, such as the adventure of the Kalalau Trail, and the nature of the different zones of Kauai, from the perspective of vacation rentals. Thankfully, there are plenty of options on the north and south shore of the islands. Whether you're looking for the dramatic scenery of the north shore, a charming town on the east side, or the more tourist-class resort zones of the south shore, this quiet island has something special for you.
We'll present this guide as if you have already secured your vacation rental and now need to plan your visit details, including travel.
Arriving in Kauai as Vacation Villa Renter

The oldest and northernmost of the main Hawaiian Islands, the geology of this breathtaking Island has been created over the last 5 million years of wind and rain working their magic, forming the world-famous sea cliffs that we so often seee in photos today. One of the wettest spots on earth is here, Mt. Waialeale, receiving approximately 450 inches of rainfall annually, feeding into the mighty Wailua River. The Wailua River is the only navigable waterway in Hawaii, eventually feeding to the Alakai swamp, which is responsible for Kauai's gorgeous emerald glow.

Kauai History
The residents of Kauai have long had a reputation is keeping themselves separate and independent. Also known as "The Separate Kingdom," Kauai is the only island that resisted King Kamehameha's rule to unite the Hawaiian Islands. Eventually, quite was forced to join the rest of Hawaii when their king, Kaumualii, was captured and forced to marry Kamehameha's widow. Still today, this is evident as Kauai residents resist the ever-growing Hawaiian tourism. In fact, local building tradition requires that no structure be taller than a coconut tree and even the island's capital, Lihue, is much more of a small town than a city.
Kauai boasts some of the best birds in the state. The nene, Hawaii's state bird, Live here in peace as many who were raising captivity have been successfully released here. This Island is also home to a large colony of migratory nesting seabirds, and the most noticeable feathered friend is the wild chicken. Upon arriving, you will notice these little chickens roam freely, and the roosters crowing when they feel like it. So forget the smart phones and the alarm clocks and enjoy waking up to the friendly sounds of nature.
Arriving in Kauai and Getting Around
Nonstop Flights from the U.S. Mainland

Finding Nonstops to Kauai
The Lihue airport is located on the east side of the island. There are small news and lei stands, an HMS host restaurant, and a few gift shops. This is where your flight will arrive. Travelers in the East and Midwest will need to make a connection to get here, making Kauai one stop away. However, several cities in the West enjoy nonstop service to Kauai:
Denver
San Diego
San Francisco
Seattle
Portland
In our experience, people who are sitting on the left side of the plane, you will have the best views when landing on Kauai.
Skip the Convertible on Kauai
You will need to rent a car to get around the island. There is a bus service offered, but these tend to run limited hours. There is no need for a four-wheel-drive vehicle for the areas where you will find vacation rentals and resorts.
Travelers' Tip: We suggest not to rent a convertible, as the short but frequent rain showers that make Kauai so green and beautiful might make it more trouble than it's worth (see weather below).

Planning For Kauai Weather
Kauai is known as "The Garden Isle" because it's so green and lush. There is a small price to pay for all those incredible jungles, verdant sky-scraping mountain peaks, and silken waterfalls: rain. Kauai, like all of Hawaii, is tropical. Tropical means that the clime is warm and moist, unlike a desert, which can be hot and dry.
Kauai does have thd honor of having one of the wettest points on earth, but it's important to remember what rain in Hawaii typically means. You may look at your phone and see a disappointing line of rainy days. In Hawaii, it's not uncommon to have rain showers come and go, creating the incredible rainbows for which the state is famous.
On Kauai, as on other islands, the mountains act as screens that catch the rain-heavy clouds. Some sides of the Hawaiian Islands are more susceptible to the rain generated by the clouds trapped by the mountain ranges. On Kauai, the north and eastern shores tend to be wetter. You might be tempted to stay away, but know that some of the most beautiful spots on the island are there, including the legendary mountain peak of Bali Hai, made famous in the movie South Pacific. Here are some numbers to put the north and south shores into perspective. Basically, the north will receive about twice as much rain as Poipu in the south.
Average Weather on the Garden Isle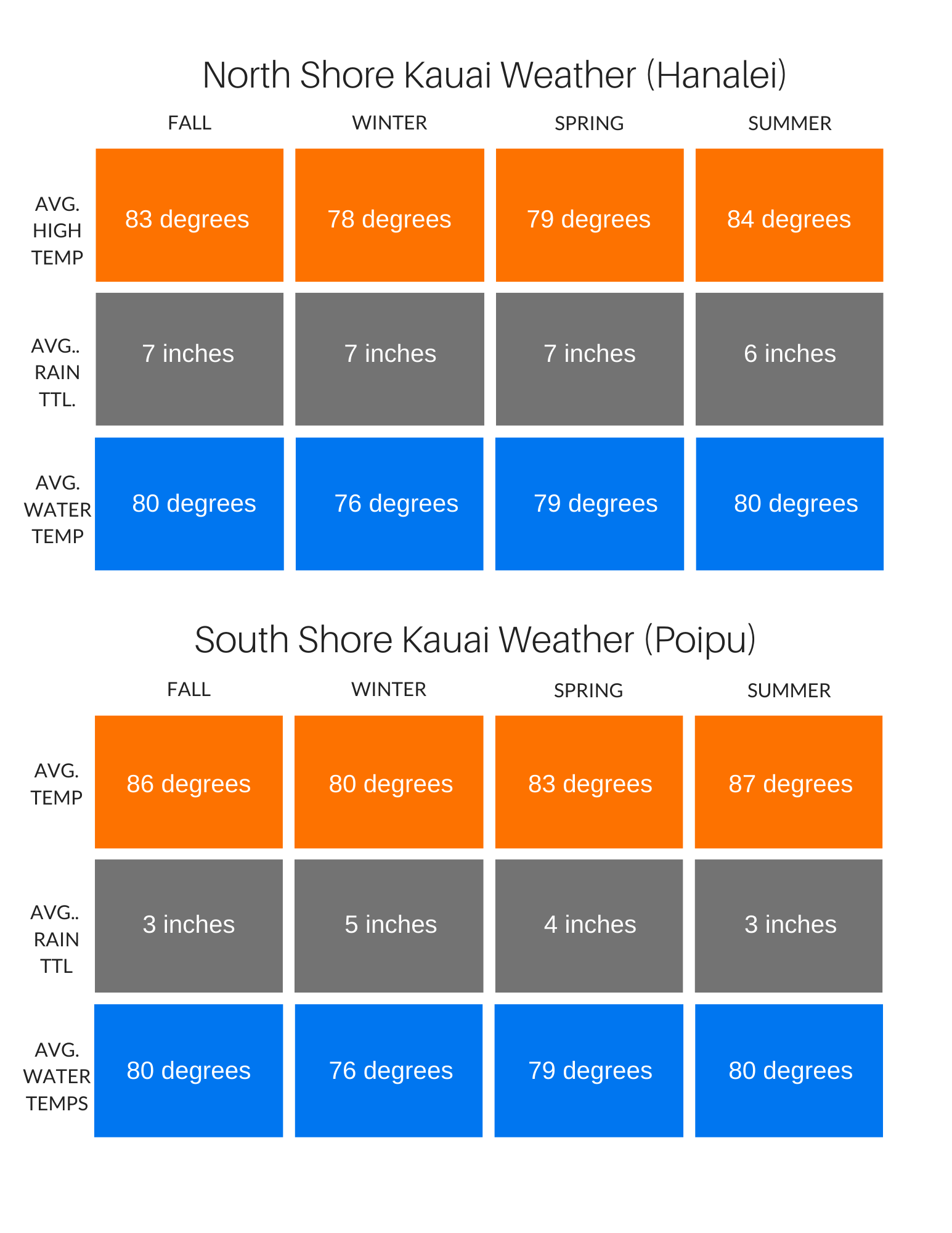 "Did you know that Kauai is home to Mt. Waialeale, one of the wettest points on earth? This 5,066 ft verdant peak is one of the highest points on Kauai and gets over 500 inches of rain annually! The rain feeds rivers and gorgeous waterfalls. Clouds are trapped at the peak, so don't worry about being swamped at your beach villa!"
Packing for Kauai - The Garden Isle
Packing the Essentials
Depending on your reason for traveling to Kauai, we have put together a basic list of packing items we suggest that you bring.
Multiple bathing suits
Light rain jacket - Kauai is known as the Garden Isle!
Hat or cap for sun protection
Hiking shoes
Warm and comfortable clothes
Flashlight (if you plan on hiking around caves or lava)
Charged iPhone or DSLR camera
Waterproof camera or GoPro for cool underwater shots
Mosquito repellent for hikes
Small backpack or gear bag
Reusable water bottle (please, no plastics on the Islands)!
What Not to Pack
Items Available at Your Vacation Rental (Don't Pack)

Kauai Vacation Rental and Villa Renters - Stocking Up
We highly suggest making a stop at the Costco in Lihue before making your way to your vacation home. This is a great way to stock up on local meats, fruits, and even some wine and beer. Don't forget your membership card!

If you're not a Costco member or do not need bulk food for your group, there are plenty of local grocery stores. You will also find shopping, restaurants, and various diving and snorkeling shops. Consult with your Exotic Estates Villa Specialist on which grocery store is closest to your vacation rental.
Famous Places on Kauai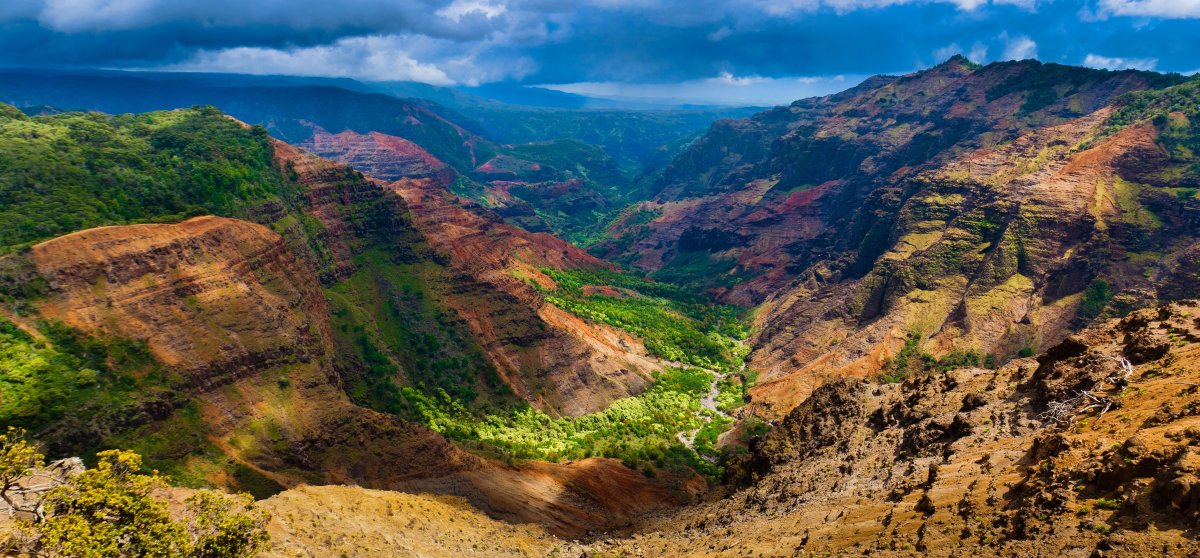 With chiseled mountains, thundering waterfalls, and dreamy beaches, you will undoubtedly have an experience of a lifetime when traveling to this tropical gem. One of our favorite parts of the island is the incredible Na Pali coast, which runs along the Northwest side of the island.
For the adventurous of heart, Kauai offers everything from difficult hikes to helicopter tours. Those looking to relax will find top-notch spas, golf courses, and some of the most beautiful beaches in the world. Even after days spent relaxing and drinking mai tais, or even kayaking down the River, there's still plenty to do and see!
Even though Kauai is one of the smallest islands, it's impossible to explore it all in one day. Rather than trying to squeeze all of your activities in one day, we recommend dedicating full days to each experience.

The North Shore
The North Shore of Kauai encompasses the areas of Kilauea, Princeville, Hanalei, and Haena. In the winter, this area receives more rainfall than other areas of the island, but don't let this deter you from visiting as they don't last long and the rain Lens to flowing waterfalls. A well-known area, the north shore attracts many celebrities and surfers and is home to the world-famous surfing champion Andy Irons.

Na Pali Coast
Experiencing the Na Pali Coast Lacey is truly an unforgettable experience. Depending on what you and your group would like to do, you can either paddle, snorkel, venture into caves, or even just kick back with a tropical drink while you enjoy one of the world's most incredible views.
Locals tip: be sure to check the weather and ocean conditions before going on any tours. If you're working with the tour guide they should help advise you on the best times of the year and should let you know well in advance if the weather or ocean are not cooperating.
We highly suggest kayaking for those who are looking for a workout on their Na Pali coast tour. Although you don't need to be an expert or a triathlete to use one, they do require the operator to be in decent physical condition. The period between April and October are the best times of year, and most outfitters offer a daylong trip that Tours around the entire coastline. Catamarans are also an option and offer shade, smooth rides, and restrooms.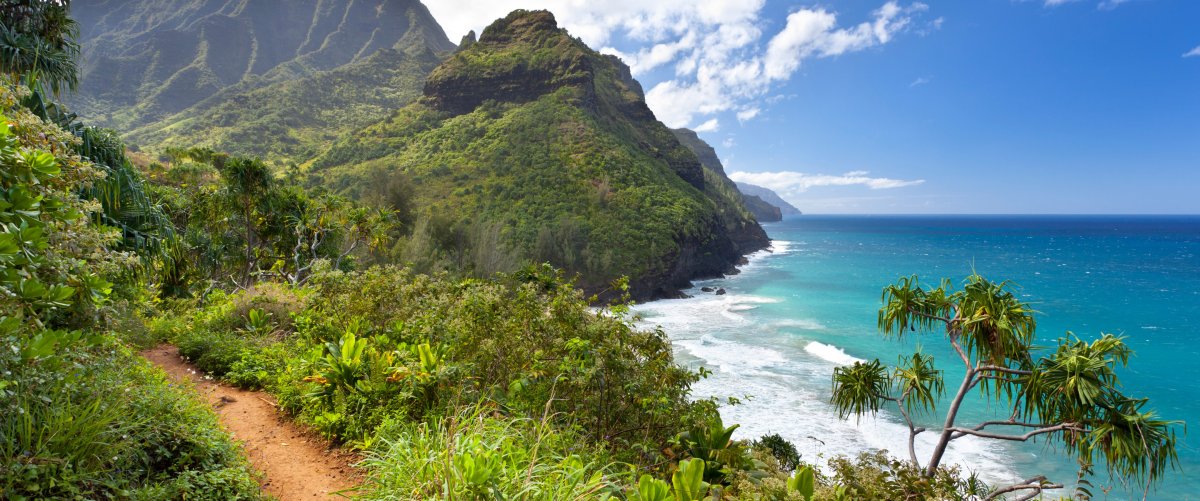 Kalalau Trail
If you're looking to be one with Hawaii, feeling the soft volcanic earth beneath your feet and enjoying lunch along the beach surrounded by verdant tropical vegetation, then hiking the Kalalau trail is definitely the way to do it!
Winding along the famous Kauai Cliffs, you will find some of the most pristine hiking trails along the famous Kalalau trail. This path is the best way to get down to earth and get back in touch with the elements. The entire trail is 22 miles round trip and is a steep, rough hike with some eroded areas that can be dangerous. Whether you decide to do the entire trailing one day, or choose one of the three major sections (Ke'e Beach to Hanakapi'ai Beach, Hanakapi'ai Beach to Kalalau Valley). You can also bring camping gear and enjoy sleeping under the bright Hawaiian sky.
Locals Tip: this trail is very rugged, and it's not always easy and safe for everyone. You also need a permit if you are traveling beyond Hanakapi'ai. Be sure to check with local guides and services to ensure optimal conditions. In the winter, trails can become flooded and streams can become impossible. People have become seriously injured an even drowned.
Hanakapi'ai Falls is the highlight of this trip, which pours 300 feet into a large pool that is mellow enough for swimming. A picturesque Hawaiian adventure, you don't want to miss out on this classic hiking trail.

Ha'ena State Park
Sculpted from the narrow, lava rich coastline, this gorgeous 230-acre park is bursting with stirring beauty that is both mysterious and magnificent. This park is home of to a 1280-foot cliff, which earned the name "Bali Hai," from the movie South Pacific. The real name, Makana, is Hawaiian for 'gift' and it's easy to see why.
You can enjoy jaw-dropping sunsets at Ke'e Beach on the north shore. This is known as a spiritual spot; where ancient Hawaiians would come to practice hula. Today, the summertime offers a refreshing dip to beachgoers and hikers. There have been some changes to access to Ha'ena State Park since the floods that ravaged the area in 2018.

Hanalei Bay
Hanalei Bay is the soul of North Shore of Kauai where you can experience the pristine bay, take yoga classes, shop at local organic grocers, tour beachy boutiques, sample to-die-for plate lunches, hop into a dive bar and catch some of the world's best surf breaks all in one place. We have a few private and oceanfront villas located directly on the Bay, boasting one of the most perfect locations on the island.
Best toured barefoot, the beautiful cream-colored sand will invite you to relax and enjoy the magnificent turquoise water and surrounding Jade Mountain views. Featured in the movie" The Descendants," this famous bay offers sunbathing, swimming and snorkeling when the conditions are good, stand-up paddle boarding, kayaking, bodyboarding and surfing. The summertime offers the comments conditions, almost making it difficult to distinguish between sky and sea. The winter months offer perfect waves, the perfect destination for expert riders.
Hanalei Town is a tiny destination packed full of fun opportunities. Shop for stylish beach gear and traditional treasures, take a yoga class, snack on sushi, or catch some waves! The Hanalei Bread Company is definitely our favorite spot to grab a coffee and a pastry, before renting beach gear and heading to Hanalei Bay.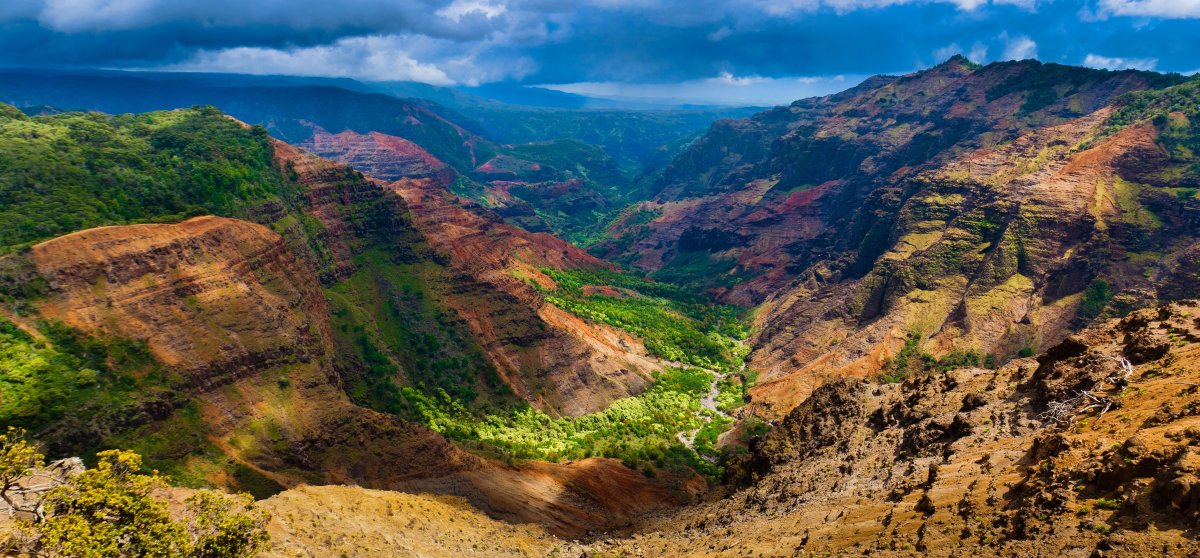 Waimea Canyon - the "Grand Canyon of the Pacific"
Sitting at the edge of the world, Waimea Canyon offers the rugged soul of the Hawaiian spirit. An adventurer's dream come true, deep riveting red Canyon and possibly steep jungle clips Post towering waterfalls, empty beaches, and world-famous views. Lacking resorts and restaurants, the ancient lava rock and other unique wonders of Waimea Canyon are truly jaw-dropping.
The place where cell phones don't work and the imagination can run wild, this area is known as the Grand Canyon of the Pacific. Waimea Canyon was formed when Kauai's volcano, Wai'ale'ale slumped along an ancient fault line. The horizontal patterns along the canyon walls represent continuous volcanic corruption. The red colors indicate where water has percolated through the rocks, creating mineral rust from the iron. Waimea River flows through the canyon and is Kauai's longest River.

What To Eat
There's nothing like the local food found at a potluck, Baby Luau, or beach party, but if you don't have time to make new friends and win an invitation, you'll easily find a spot worthy of your attendance.
Great local food is easy to come by and there are countless low-key spots around the island. These eats are often inexpensive, and portions are usually generous. Expect to find plenty of meat, rice is standard, and the local favorite is poke (pictured above). The cultural diversity of this Island is reflected in its restaurants, where you can find Chinese, Korean, Japanese, Thai, Mexican, Italian, Vietnamese, and of course local Hawaiian specialties.
Picky eaters can always find American fare such as burgers, pizza, sandwiches, and pasta at the latest restaurants. However, we highly suggest tapping into your inner adventurous spirit and tasting del-icio-us homemade Hawaiian cuisine for yourself!
Beautiful Kauai Beaches

Each beach is truly unique and the conditions and scenery change throughout the day so be sure to check in with local lifeguards prior jumping in for a swim. Generally speaking, you can expect to see high surf in the North Shore during the winter months and high surf in the South Shore during summer months (although summer swells are much more mellow than the winter swells that attract pro surfers to the North Shore). The east side is generally less popular, often inviting onshore winds, which is not conducive for beach days yet is ideal for fishermen. The west side is popular for beachgoers, offering some of the longest and whitest sandy beaches.
Which Beach is Best?
With beaches galore, visitors can choose from an array of fantastic options! All of the beaches in Hawaii are public so it's really more a question of accessibility, as some beaches require 4-wheel drive vehicles while others might require a bit of bouldering and rock-hopping. Of course, there are plenty of drive-in beaches that include parking areas but being the laid-back island, it is, Kauai does not provide typical tourist-style signage. Not to worry, we have curated a list of our favorite Kauai beaches as an easy go-to guide for your upcoming getaway!
North Shore Beaches
The North Shore is what Kauai dreams are made of, the quintessential scenery that you have most likely seen while planning your trip. The lush, tropical foliage is brought to you by the frequent rain showers, but don't worry, as micro-climates are abundant and it rarely rains everywhere at the same time.
Anini Beach Park is great for families and boasts one of the largest reefs in Hawaii, making it perfect for families looking to snorkel and enjoy the shallow, warm pools that kids will love to splash around in. This beach is safe in the summer and throughout most of the winter. There is also a lot of grass and shade as well as lifeguards, parking, showers, and toilets.
Haena Beach Park (Tunnels Beach) is home to Makua Bay and shows best conditions in July and August. This beach is popular with campers and also features lifeguards, parking showers and toilets. The ultimate snorkeling and scuba divers beach, this crescent-shaped bay is bordered by palm trees and offers lush golden sand. Lava tubes form the many underwater caverns that give this beach its nickname and it features some of the most fantastic sunsets on the island. Often there is a food vendor selling sandwiches but don't forget to bring along snacks and water!
Hanalei Bay is what Kauai is known for with the Pacific on one side and the towering cliffs on the other. Attracting pro surfers when the surf is up in the winter, this beach is wide enough for walks and sunbathing and long enough for long walks to enjoy sunrise and sunset. This beach is worth an entire day and in lieu of packing a large cooler of food, head inland and enjoy a famous Hawaiian plate lunch!
East Side Beaches
The windward side of the island, the east side receives the onshore winds with only a few beaches that are protected. On really windy days, these beaches are perfect for kiteboarders and windsurfers, a fun spectacle while relaxing with your toes in the sand.
Baby Beach is a family favorite that is great for parents with young kids, and there is a narrow and lagoon-type area between the beach and the reef, great for small children to enjoy. However, there are no beach facilities so be sure to watch the kids closely!
Kalapaki Beach is just five minutes south of the airport fronting the Kauai Marriot. Located in a cove on the backside of a peninsula, this beach is almost always safe from rip currents and undertows. There are also plenty of activities to enjoy such as bodyboarding, swimming, and body surfing. There are also outrigger canoe clubs that paddle in the bay and you will also most likely see Yacht Club sailing boats taking advantage of the winds. This is also the only beach where double-hulled canoes are available to rent, as well as snorkel gear, surfboards, kayaks, and bodyboards.
South Shore Beaches
The driest side of Kauai, the South Shore only sees about thirty inches of rain per year making it the sunniest option for beachgoers. Accessible via the windy Highway 520, the beaches feature wonderfully fine sand and plenty of seclusion.
Poipu Beach Park is the most popular beach on the South Shore and when the sea is calm, visitors will love snorkeling, swimming, and enjoying the soft grass lawns. Perfect for families and couples, this beach is easy to access and is awesome for people-watching. If you're lucky, you might get a glimpse of the Hawaiian Munk seal (respect their territory and keep a safe distance!), and there are also plenty of amenities including lifeguards, parking, showers, toilets, and food and drink vendors.
West Side Beaches
The leeward side of the island, the breezes a few and in-between making for sunny and warm conditions. Although it's protected from the wind, there is also no reef so the beach drops off quickly and there are currents so beware.
Polihale State Park is the best option on the west side and is the longest stretch of beach in Hawaii, coming in at 5-miles long and featuring over 140 acres. This beach is remote and is often used for long walks, running and exercising, or those seeking solitude.
With so many options, consult with your Villa specialist to find out which of the beaches are best for you and your group!
Kauai Activities
Beautiful Kauai Beaches
Although Kauai is known as the Garden Island, there are actually more sandy beaches per mile of coastline than any other Hawaiian Island. With over 50 miles, the beaches make up of almost half the island shoreline.
Each beach is truly unique and the conditions and scenery change throughout the day so be sure to check in with local lifeguards prior to jumping in for a swim. Generally speaking, surf is up on the north shore in winter and on the south shore in the summer. The east side is generally less popular, often posting on shore winds, yet ideal for fishermen. The west side is popular for beachgoers, offering some of the longest and whitest sandy beaches.
With so many options, consult with your Villa Specialist to find out which of the beaches are best for you and your group!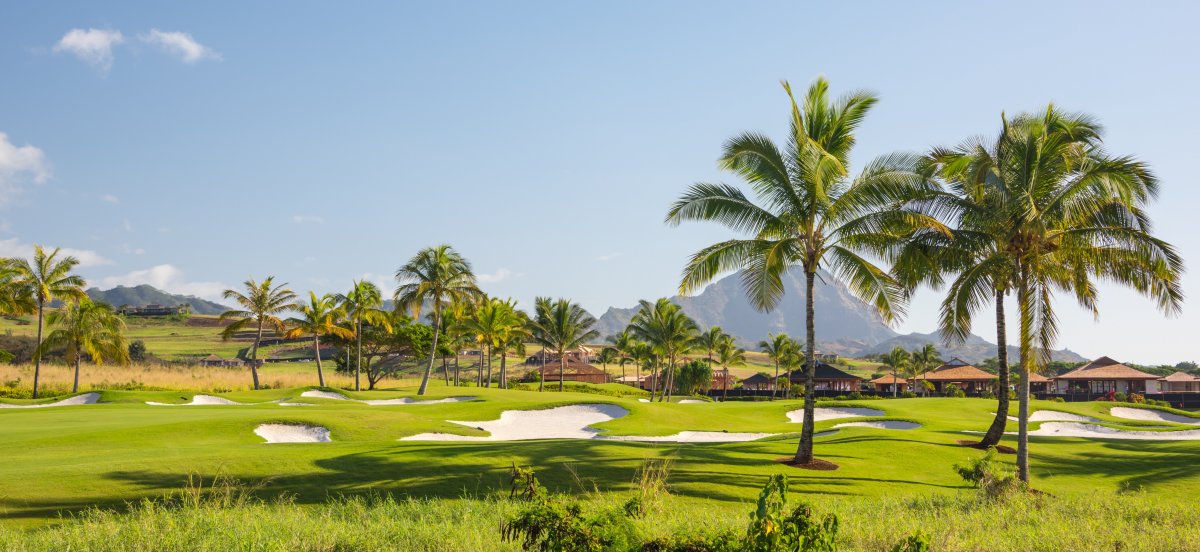 Golfing on Kauai
From Princeville to Poipu, golfers will find the course of their dreams on this lush island! Home to some of the world's best golf courses, Kauai offers beautiful resort courses and a few independent courses.
Experience the game of a lifetime surrounded by Kauai's gorgeous towering mountains, the sparkling Pacific, and even lava rocks. With nine golf courses in seven different locations, visitors can choose from world-class options such as Makai Golf Club, designed by PGA legend Jack Nicklaus. If you're lucky, you might even catch a few PGA pros swinging on the greens...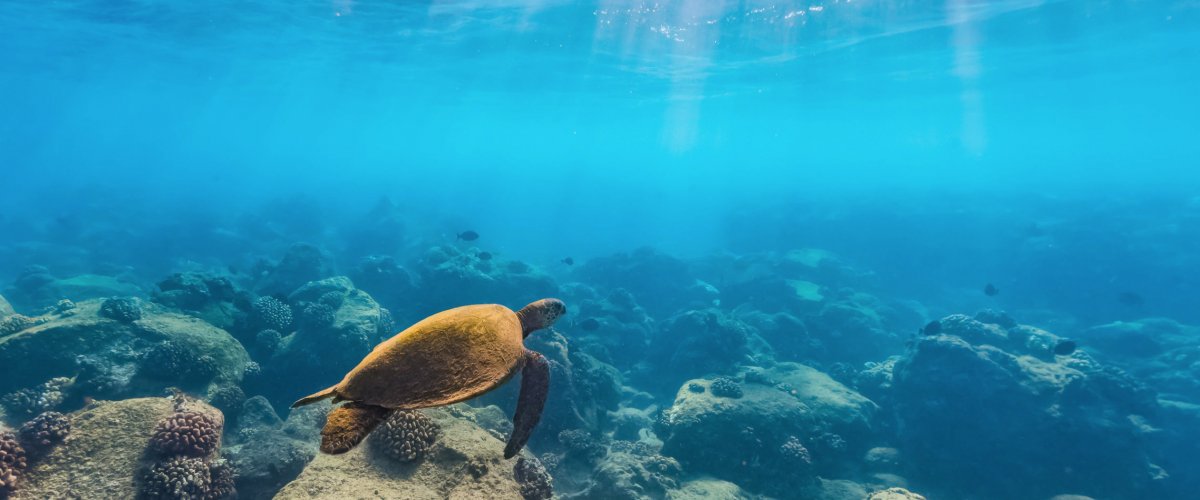 Snorkeling & Scuba Diving in Poipu
Kauai is home to some of the most incredible beaches in the world and the snorkeling in Poipu is a must-see! Located in the heart of Poipu, this beach park is well-known for fantastic snorkeling opportunities and there are also pavilions with picnic tables and barbecues, perfect for a family day of fun! Visitors can rent masks, fins, and all other necessities from the local vendor and enjoy a sun-filled day in the warm Pacific Ocean. Snorkelers can expect to see sea turtles, Butterfly Fish, Parrot Fish, and beautiful live coral.
Local's Tip: We suggest using bio-degradable sunscreen in an effort to protect the fish and coral reef from the damaging chemicals of "regular" sunscreen. The fish and the locals with thank you!

Fishing on Kauai
For some of the best deep-sea fishing in Hawaii, Kauai is one of the best islands to experience an epic catch! Visitors can cruise Kauai's magnificent coastline and enjoy the thrill of catching large ahi tuna, ono, mahi mahi, skipjack tuna or even pacific blue marlin.

Kauai Vacation Rentals
Exotic Estates Kauai vacation rentals are located in the north and south the island. We regularly visit to inspect our Kauai rentals so we can ensure that we connect visitors with the right vacation rental for their needs. Our collection includes Hanalei vacation villas, Anini Beach vacation villas, Princeville vacation homes, and Kilauea vacation homes in north Kauai, and in Poipu vacation villas in the south Kauai.

Something for Everyone
The vacation homes range in size and price and can fit most groups and budgets, ranging from $500 to $3,750 per night and the ability to accommodate groups sizes 2-14 guests. From a small oceanfront bungalow in Hanalei Bay to a large, private retreat on Anini Beach, there is an option for every group. In terms of style, you can expect to find homes featuring a relaxed tropical elegance to incredible examples of contemporary Hawaiian architectural design.