Oahu Guide & Vacation Homes
Oahu is famous for its Waikiki Beach and hotel district, which draw travelers from around the world.
Because of the ease of access, Oahu is often the initial Hawaii experience for many visitors to the Islands. Oahu is an island that shows itself as surprisingly urban at first glance. However, a closer look reveals pockets and neighborhoods that are home to beautiful private homes with superlative views of Honolulu city lights, blue ocean waters, and soaring Polynesian mountains crowned in puffy white rainforest clouds.
Whether you are a surfer seeking an abode near the North Shore or looking for a tranquil and luxurious villa in Honolulu, we have a home that meets your needs. Our Hawaii-based Villa Specialists can help you settle on the right home and our Concierge can help you plan all the in-house and island excursions that your group desires.
Many of our Oahu Vacation Homes offer secluded hideaways for two or a large venue for your dream wedding!
We have put together a quick guide to Oahu, which will give you the lay of the land and help you find the ideal location for your trip.
Take a journey to an enduringly exotic place boasting a colorful mix of cosmopolitan living and rugged Polynesian beauty when you visit the Hawaiian island of Oahu!

We have put together a quick guide to Oahu, which will give you the lay of the land, and help you find the ideal location for your trip.
Take a journey to an enduringly exotic place boasting a colorful mix of cosmopolitan living and rugged Polynesian beauty when you visit the Hawaiian island of Oahu!
Destination Oahu
Oahu, known as the Gathering Place, is the third largest Hawaiian island, and the second most northern island in the chain, southeast of Kauai and northwest of Molokai.
Oahu is a fairly large island, with high mountain ranges and a large, fertile inland area. Towns ring the island's coasts, with the South Shore being dominated by the city of Honolulu, the seat of political and economic power, and the most populated area in the Hawaiian Islands.
World-famous Waikiki Beach is located in Honolulu, along the South Shore, just east of what is arguably the most recognized feature of Hawaii - Diamond Head Crater. The Western Shore is perhaps the least known side of Oahu, with the famous surf town of Makaha located on its rugged and rather dry shore. The eastern shore is known as the Windward Side, and it is the lushest side of the island, with the towering Ko'olau Mountains acting as a soaring green curtain that catches the heavy rain clouds blowing in across the Pacific. The town of Kailua draws many visitors to its pristine beaches, and the gorgeous Kaneohe Bay is a stunning arch of blue that dominates the center of the coast. Perhaps the most famous string of beaches in all of Hawaii is found on Oahu's North Shore, which is home to Waimea Bay, the Banzai Pipeline and Sunset Beach on the so-called "Seven Mile Miracle."
Oahu is still the most visited of all islands, drawing a mix of luxury and budget travelers to its wide range of lodging options, including incredible vacation rentals. Part major metropolitan city or "Town" and part "Country," Oahu offers a side to satisfy all travelers' moods and tastes.
We will give you some tips on how to make the most of this magical island and gateway to the tropical paradise that is Hawaii.
South Shore Oahu, - Pearl Harbor, Honolulu, Waikiki
South Shore - Honolulu
The South Shore of Oahu is dominated by the City of Honolulu, America's great melting pot in the Pacific and the seat of Hawaii's government for over 150 years. The city is the cultural and financial heart of Hawaii, boasting a rich ethnic quilt that includes Native Hawaiian, Asian and European peoples.
Honolulu is the easiest place to reach in Hawaii, with Honolulu International Airport well served by many major airlines including Hawaiian Airlines, American Airlines, United, Delta and others.
As a reference to understand where Hawaii sits in the Pacific Ocean, Honolulu is about a six-hour nonstop flight from Los Angeles on the US West Coast or about seven hours nonstop from Tokyo, Japan.

Honolulu's Rich History
Each group that arrived left their mark on Honolulu and the islands, including the Japanese, Chinese and Portuguese, just to name a few. This rich history is one of the reasons that Honolulu is such a delicious and interesting city to explore. However, it is the Hawaiian people and the great Hawaiian Monarchs who have left the most regal mark on Honolulu; Honolulu was where the last sitting kings and queens of the Hawaiian Monarchy reined over the Islands from the elegant Koa wood halls of Iolani Palace, the only true palace on American soil!

The City of Honolulu has around one million people and a downtown with skyscrapers that will give any American city a run for its money. But its skyscrapers are not the city's draw; rather, Waikiki is the big draw, with its stunning position set against mountains that almost always have rainbows arching out before them.
Waikiki – a Classic Updated
Waikiki is a section of Honolulu, with hi-rise hotels and a famous arching beach that has beckoned visitors with thoughts of tropical bliss for decades. Modern-day surfing was arguably born here, with Duke Kahanamoku and the "Beach Boys," a group of early Hawaiian surfers, practicing the sport on Waikiki's famous rollers.

Waikiki and Honolulu have seduced everyone from heiresses like Doris Duke, who was friends with Duke Kahanamoku and became one of the first female Haole (Caucasian) surfers, to travelers like us. When The Bradys came to Hawaii in the 1970s, they stayed at the Sheraton Waikiki, and there are plenty of Hawaii 5-0 episodes, old and new, that were shot in and around Waikiki.

In the past few years, Waikiki has gone through significant refurbishments, with Lewers Street changing from a dated block of sun-bleached hotels to a chic row of restaurants and bars.

The sidewalks have all been repaved with beautiful stone, and there are more upscale shops to be found in the Royal Hawaiian Shopping Center, which sits between the famous "Pink Palace," the Royal Hawaiian Hotel, and Kalakaua Avenue. The old International Marketplace is also now a center for luxury goods!
There are more hotels to be had in Waikiki than perhaps anywhere, but if you are like us and prefer the privacy of a gorgeous vacation home, you still have options.

Here are some things to consider if you are planning a visit to Oahu.

Here are some things to consider if you are planning a visit to Oahu.
Honolulu offers visitors the chance to enjoy the perks of a big metropolitan city, such as fine restaurants, entertainment, and bars, along with a quiet escape. The city has several neighborhoods that are lush and quiet such as the streets around Diamond Head, just to the east of Waikiki.
The beachfront neighborhood at the foot of Diamond Head that rings the shore is known as the Gold Coast. If you keep going further east, on the other side of Diamond Head, you will find the neighborhood of Kahala. These are both upscale neighborhoods with limited vacation rental options. Those looking for budget rentals should look in Waikiki proper or in the city, which will require some driving but may offer lower nightly costs.

Things to Do in Honolulu
Located in downtown Honolulu, the Palace was built in 1882 by King David Kalakaua, and anyone visiting Waikiki will notice his name on the major avenue that runs along the shorefront. It was the last seat of the Hawaiian Monarchy, which was overthrown in 1893. In 1895, the Palace became a place of imprisonment for Hawaii's last Queen - Liliuokalani. She was interned in a room at the Palace on accusations of treachery and it is here where she transcribed the haunting song, Aloha Oe.

You can visit the room she was forced to live in and view the quilt that she and her ladies-in-waiting made during her imprisonment on a tour of Palace. Iolani Palace is both a place of great pride and sadness. Stepping into its walls, you can smell and sense the history of the building and imagine what life was like for the monarchs who called it home.

Call Iolani Palace for more information on docent-guided tours, which we highly recommend, and visiting hours by calling (808) 522-0822

Chinatown and Downtown
Downtown Honolulu is a tall place, with skyscrapers, but also a place with a sense of history and time. There are many beautiful old buildings in and around downtown, including Iolani Palace and Honolulu Hale and historic buildings near Honolulu Harbor. However, historic Chinatown has become a cultural hot-spot, with galleries, Asian restaurants and colorful markets. Downtown Honolulu, including Iolani Palace, can be explored in a day.
The Honolulu Museum of Art is located between Waikiki and downtown Honolulu. The museum has a solid collection of art from around the world, including a beautiful Japanese tea house. However, the most exciting activity that can be arranged through the museum is a visit to Doris Duke's epic Hawaiian home, Shangri-La. This ultimate exotic estate was built by the heiress in 1939, and houses her impressive, museum-quality collection of Near Eastern art and architectural elements, which she painstakingly restored herself in many cases. You must arrange your visit to Shangri-La via the Museum. Contact the Honolulu Museum of Art for more information by calling (808) 532-3853.
Urusenke Foundation
Japanese immigrants have had a huge impact on modern Honolulu and Hawaii. There are many amazing Japanese restaurants, temples and festivals around the island. One incredible spot in busy Waikiki is the Urusenke Foundation, which will allow you to experience the Japanese tea ceremony for a small donation. The Foundation is located on Saratoga Road, and you should call or email to confirm the schedule of public ceremonies and visiting hours.
The Manoa Trail
Located just behind Waikiki in the Manoa Valley, behind the University of Hawaii at Manoa, the Manoa Trail offers an easy afternoon escape into the Hawaiian jungle. The hike's main payoff is a 150 ft. waterfall, which cascades down the mountainside into a pool below. The Manoa Trail is manageable for most people, though there can be some slippery sections, and footing can be tricky as it frequently rains in the mountains. If anyone in the group has knee or hip issues, we recommend that they sit this excursion out.

Tantalus Lookout
This scenic overlook is easily combined with a trip to the Manoa Trail. Located on Round Top Drive in Makiki Heights, above the Manoa Valley, the view is of Diamond Head, Waikiki, and east Honolulu. The Manoa Trail and Tantalus Lookout are fun things to do if you are staying near Waikiki and want an afternoon excursion that does not require too much driving. Tantalus is a beautiful spot by, day or night!
Pearl Harbor
On December 7, 1941. Pearl Harbor was bombed by the Japanese, resulting in a dramatic loss of life and pushing the US to enter WWII. Pearl Harbor is one of Hawaii's most important historical sites, and a visit to this somber and stirring place tells the story of an important and formative period in America's history. Entrance to the Arizona Memorial is free.

Ala Moana Beach Park
This is a favorite spot for locals and a very nice beach that has protected swimming waters. The park and beach are located just across the road from Ala Moana Shopping Center, which has high-end shops and a great food court. You can easily get to Ala Moana by bus from Waikiki and even walk there if you are staying near the Hilton Hawaiian Village.
The Bishop Museum
Located on Bernice Street, just off the H1 freeway in Honolulu, The Bishop Museum's collection includes ancient Hawaiian artifacts and items from all of the cultures that have made an impact on Hawaii. The museum also stages classical Hula shows and has a very interesting planetarium, where you can hear the story of the ancient Polynesians who learned how to navigate the vast distances of the Pacific. Visit bishopmuseum.org for more information.
Honolulu Area Food or "Grinds"
Ono Hawaiian Food
Ono Hawaiian Food is a small eatery cooking the best Hawaiian food in the Islands; it is hands down our favorite spot for Hawaiian food on Oahu. This unpretentious restaurant is located on Kapahulu Avenue behind Waikiki. The staff will gladly give you instructions on how to eat the food if you are new to Hawaiian cuisine, and the meals come in sets or a la carte, which makes it easy to order. Ono Hawaiian Food gets busy, so be prepared to wait. The address is 726 Kapahulu Avenue.
This is an authentic ramen spot in Waikiki. If you're walking around and want an affordable, hearty and tasty meal, jump into this little gem and enjoy a bowl of ramen. Lines can get long so plan ahead!

Yoshitsune
If you want an authentic Japanese restaurant with tatami rooms, check out Yoshistune. Yoshitsune is located in the Park Shore hotel, on the corner of Kapahulu and Kalakaua near the Honolulu Zoo.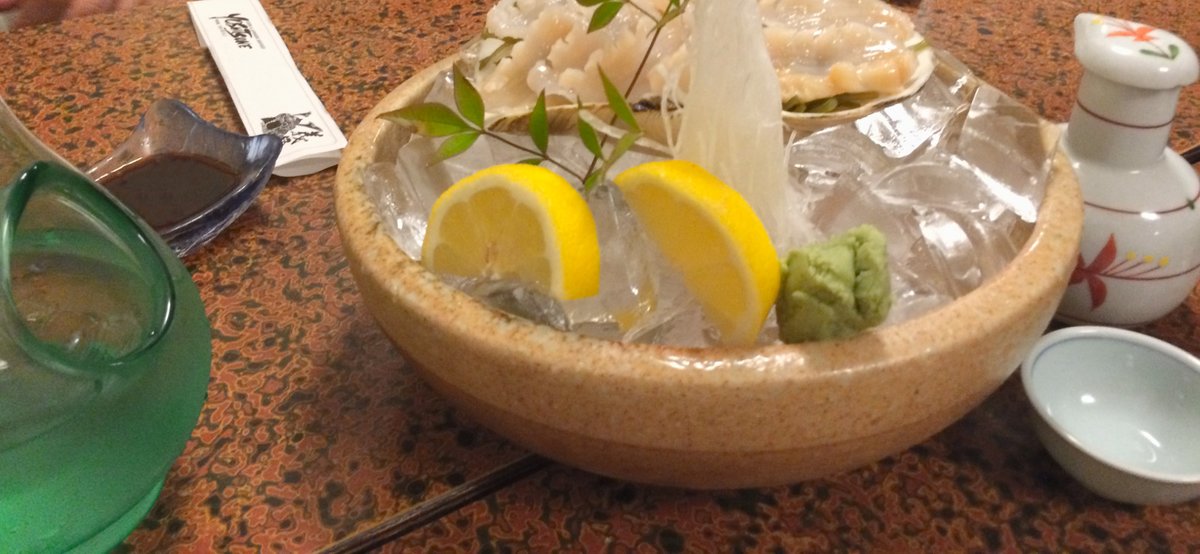 Chinatown
Explore historic Chinatown's many little eateries, including popular Vietnamese spots. Be sure to tour through the old market on Hotel Street and check out the food court.
Kailua and the Windward Side
Driving on the Pali Highway from Honolulu over to the Windward side of Oahu is perhaps one of the most dramatic stretches of road in the United States. Imagine a major highway that ascends a rugged Polynesian mountain range and then cuts through it, emerging near the top of the peaks, clouds just above, and the rippling green 4,000 ft. high curtain of the Ko'olau Mountains stretching to the northeast. Below you spreads the fertile green Windward Coast, with the towns of Kailua and Kaneohe ringing the ocean that is painted in a kaleidoscope of various hues of blue. Making your descent, you revel in what is a distinctively Polynesian landscape, striking for its ferocious colors and wild and rugged nature – welcome to the Windward side of Oahu.
Kailua Town
Kailua is the Windward Side's most well-known town. Really a quiet, suburban bedroom community, the area has gained notoriety over the past decades because its beaches have been on the "world's best" lists repeatedly. Notably, Kailua Beach Park is always a favorite spot with its calm blue waters and shade trees.
The town itself is rather nondescript. It's a typical American town, with lots of small businesses, malls, hospitals, and other services that just happen to be set in paradise. However, its beaches and the coastal areas to the north and south are some of the most beautiful to be found in Hawaii.

Just to the north is Kaneohe and famed Kaneohe Bay, a seemingly endless arch of clear sapphire blue water stretching for miles. To the south is Waimanalo, a more Hawaiian area with a local and less-developed feel.

Staying in Kailua and the Windward Side
Luckily there are ample vacation homes in Kailua, including many beachfront in Lanikai, a desirable neighborhood with a pristine beach. The homes here range from mega-estates that accommodate 14, to more affordable cottage-style homes that accommodate families in great comfort.
Our Oahu vacation homes are often beachfront and offer stunning views of the Ko'olau Mountains and the Pacific Ocean.
Those choosing to stay in Kailua typically have been to Hawaii before and know and love Oahu. They started perhaps with family trips to Waikiki and, as they increased their familiarity with the island, liked the relative quiet and local-ness that Kailua offered, along with the convenience and proximity to Honolulu and the cultural activities on that side of the island.
Also, once people see the beauty of Kailua, it's hard to stay anywhere else! The view pictured below was taken in front of the Lanikai Walker Oceanfront Estate

Waimanalo
For those with large groups, there is an incredible vacation home in Waimanalo that offers direct access to the pristine sand and waters from the backyard. The The Royal Hawaiian Estate is a mammoth beachfront vacation home that accommodates up to 20 guests, has a private swimming pool with a water slide and lava formation inspired Jacuzzi.

Things to Do on the Windward Side
The following activities are listed roughly in order of encounter if driving from the south from Honolulu up the coast towards the North Shore of Oahu. The exception is the Pali Lookout, which is reached via the Pali Highway route taken from Honolulu.
Pali Lookout
Coming in over the mountains from Honolulu on the Pali Highway, you can stop at the scenic overlook known as the Pali Lookout. You will enjoy gorgeous views of the Windward Side and Ko'olaus. Be ready for lots of strong wind; you might even see an upside-down waterfall, which happens when the wind blows up the mountain and pushes the falling water back up on itself!

Watch Body Surfing at Makapu'u and Sandy Beach
Visit Makapau'u Beach and Sandy Beach, located past Hanauma Bay on Kalanianaole Highway, when driving around the island by way of Hawaii Kai (Take H1 East out of Honolulu and keep going, the freeway turns into Kalanianaole Highway). Check out the thrill-seeking body surfers. The ocean at these beaches is rough, so be careful! Only experienced body surfers are tolerated by the lifeguards, and definitely no kids in the water!

Kailua Beach Park
Kailua Beach Park is an award-winning family-friendly beach with protected waters that are ideal for swimming. The beach is easy to access, and there are shade trees and BBQ areas. Kailua Beach Park is located on Kawailoa Road in Kailua.
Olomana Trail
Feeling adventurous – hike the "Matterhorn" of Oahu. The Olomana Trail, which you pick up by the Olomana golf course, takes you up into the canopy and to the top of a spikey peak overlooking Kailua and the Windward Side. You don't have to scale the scariest part of the peak or the narrow traverse that takes you to the other peaks on the hike to enjoy this ascent; portions of the trail require just a little stamina to navigate and offer excellent views.
Byodo-In Temple
Located in Kaneohe, just north of Kailua, is the Byodo-In Temple. The Temple is a gorgeous replica of an ancient Japanese Buddhist temple set against the Ko'olau Mountains and offers a dramatic backdrop for photos. It is tucked away in the Valley of the Temples on Kahekili Highway just by the mountains (Look for Highway 83); the road runs parallel to Kamehameha Highw

Kaneohe Bay
Kaneohe Bay is just north of Kailua and is dotted with atolls that one can reach by boat. You can charter a craft or join one of the afternoon excursions that take visitors out to the Bay and enjoy an afternoon on these tranquil blue waters.
Kualoa Ranch
This is a touristy place, but it is beautiful. The Ranch is the setting for some of the most famous scenes in Jurassic Park. Kualoa Ranch is a large nature preserve that has been turned into an activity center. There are ATV tours of the valley and landscape, horseback riding tours, and zip lines. You can even take a movie location tour. Kualoa Ranch is located on Kamehameha Highway in Kaneohe. You can call for more information at (808) 237-7321.
Goat Island (Mokualuia)
This neat little island is located on the tip of the Windward Side, just off the shores of Laie, right before you reach the North Shore. It offers a quiet and secluded beach on one side and a bird sanctuary on the other. It is possible to wade out to Goat Island during the low tide, but boogie boarding or kayaking over is better. You will need reef shoes, and you will want to make sure that you don't get stranded on the island by the high tide. The reward is a sliver of beach perfect for swimming and an interesting walk around the bird sanctuary area. Venture at your own risk, but it's a really beautiful little spot.
Kailua and Windward Area Food or "Grinds"
Buzz's Lanikai
There is a popular restaurant across from Kailua Beach Park called Buzz's. Buzz's offers steaks and other hardy meals and a great salad bar. Their drinks are strong so take it easy! The address is 413 Kawailoa Road, Kailua. Buzz's Lanikai's phone number is (808) 261-4661
Food Land
If you are staying at a vacation home in Kailua, get to know and love Food Land. In addition to necessities, this Hawaiian supermarket chain always has a fantastic spread of prepared foods. We love going to Food Land to pick up lunch for a picnic or a day on the go. They always have great fried chicken, bento boxes filled with treats, and fresh poke (sashimi of various fish marinated with soy and other spices).
Waiahole Poi Factory
Waiahole Poi Factory is an old country store-type place in Kaneohe that serves poi and other Hawaiian classics. Try the lau lau and Kalua Pig. This unassuming takeout restaurant serves up some of the best Hawaiian eats in the Islands.

Rounding the tip of Oahu's Windward Side after Laie, past Kahuku – or driving up through the center of the island from Honolulu - you will enter the fabled North Shore. The North Shore is famous for having the world's best surfing beaches. It is a place of surfing lore, with its massive waves during winter. However, the North Shore has a very tame side during the summer months and can be ideal for family beach days.
Things to Do on the North Shore
The strip of famous surfing beaches along Oahu's North Shore is known in the surfing world as the "Seven Mile Miracle." During the winter months, the North Shore captures powerful swells generated by storms off Alaska's Aleutian Islands.
The surf can be huge and fun to watch, but in the summer, the swell action switches to the South Shore of Oahu, and the North Shore becomes an excellent place for swimming.
Banzai Pipeline
If you want to see the Banzai Pipeline, look for Eukai Beach Park, located between Sunset Beach and Haleiwa, and Pipe is just to the left. Park only in designated areas as traffic police are always on the lookout and ready to ticket. During summer, it is quite calm, but if you are there from November through March, you have a good shot of seeing towering waves and world-class surfers.

Sunset Beach
This is one of the first North Shore surf spots to enter the surfing vernacular. It is a beautiful beach that still attracts great surfers, offering fun viewing when the waves are big.
Waimea Bay
Waimea Bay is synonymous with giant surf and hosts the "Eddie," a big wave surfing tournament held in honor of local surfing great Eddie Aikau. While waves can top 30 feet during winter, surprisingly, during the summer, the water is placid, and Waimea becomes a wonderful beach for swimming.
Exotic Estates offers luxurious and family-friendly homes on the North Shore of Oahu, including several located just by famous surfing breaks such as the Bonzai Pipeline and Sunset Beach. Check out our North Shore homes here: Exotic Estates North Shore Oahu Vacation Homes.
Haleiwa Town
Haleiwa is the North Shore's main town. You can stop in Haleiwa town for food and browse its many shops. There are loads of T-shirt shops here hawking obligatory North Shore surf memorabilia, which make great gifts, but there are also galleries and artisans selling wares. Haleiwa is a quaint and tidy place, and there is a somewhat hippie vibe that comes through here, which is a reflection of the laid-back surf culture that dominates this part of Oahu.
North Shore Food or "Grinds"
Prawns and Corn
Past Kahuku, as you drive up into the North Shore area, you will notice prawn (shrimp) farms and restaurants on the side of the road. These are certainly touristy but offer an enjoyable pitstop if you like shrimp. There's one called Romy's that is quite popular; you can look for the shack just past Kahuku.
Matsumoto Shave Ice
Haleiwa is home to a famous shave ice shop called Matsumoto Shave Ice. The lines can get incredibly long, and, truth be told, there are plenty of places nearby to grab a sweet treat. Anywhere in Hawaii, look for a colorful shave ice sign and enjoy!
Haleiwa Joe's Seafood Grill
This is a fairly priced restaurant located in Haleiwa, offering great burgers and other foods. It's a family pleaser as both kids and parents will enjoy!
Roadside BBQ
In keeping with the informal vibe on the North Shore, you will see chicken BBQ stands set up on the side of the road. These places offer a nice place to stop for a quick bite.
Supermarkets
Renting a vacation home on the North Shore of Oahu? There are a few supermarkets on the North Shore where you can stock up on supplies, including Food Land, with its awesome prepared-foods section, and Malama Market. We also have an Exotic Estates-recommended food-stocking service on Oahu called Island Grocery; Call 808-922-4670 to speak with them about stocking your vacation home.