While on the Big Island touring our luxury vacation homes, we booked an early-morning tour with Paradise Helicopters to get a birds-eye view of this massive and beautiful island. Dubbed by the Travel Channel as "The hottest helicopter ride on earth," this was truly an unforgettable experience.
Read on for a sneak-peak of this adventure while we fly over and around the stunning landscapes of Big Island. From towering mountains, active volcanoes, lush forests, and even a little farmland, we suggest that everyone start off their trip with this up-close and personal expedition of Hawai'i!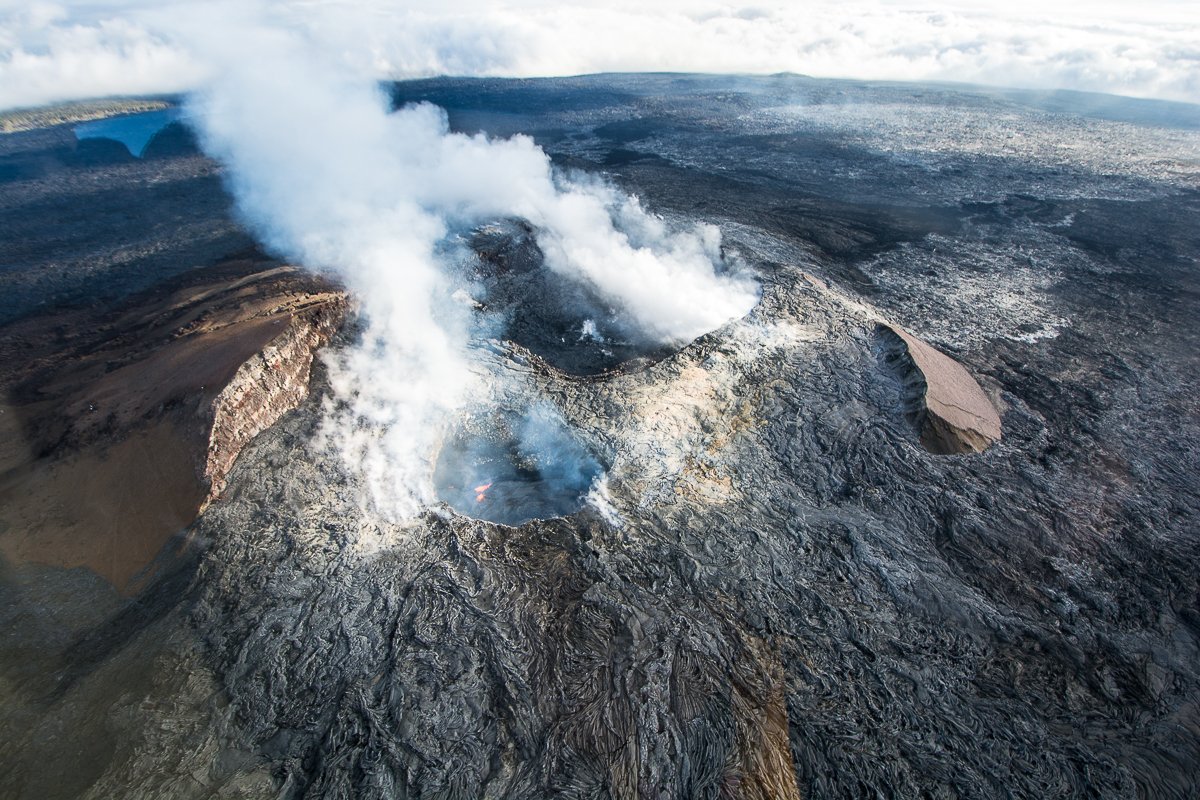 The famously erupting Kilauea Volcano
Founded in 1997, Paradise Helicopters is an award-winning, veteran-owned company that is widely recognized for their safety practices and exclusive tours. From the moment you walk in the door, you can feel the Ohana vibe and their staff is dedicated to making you feel welcome and safe while they walk you through all of the procedures and what to expect from your flight. Even those who are afraid of flying will feel at ease with this outstanding team.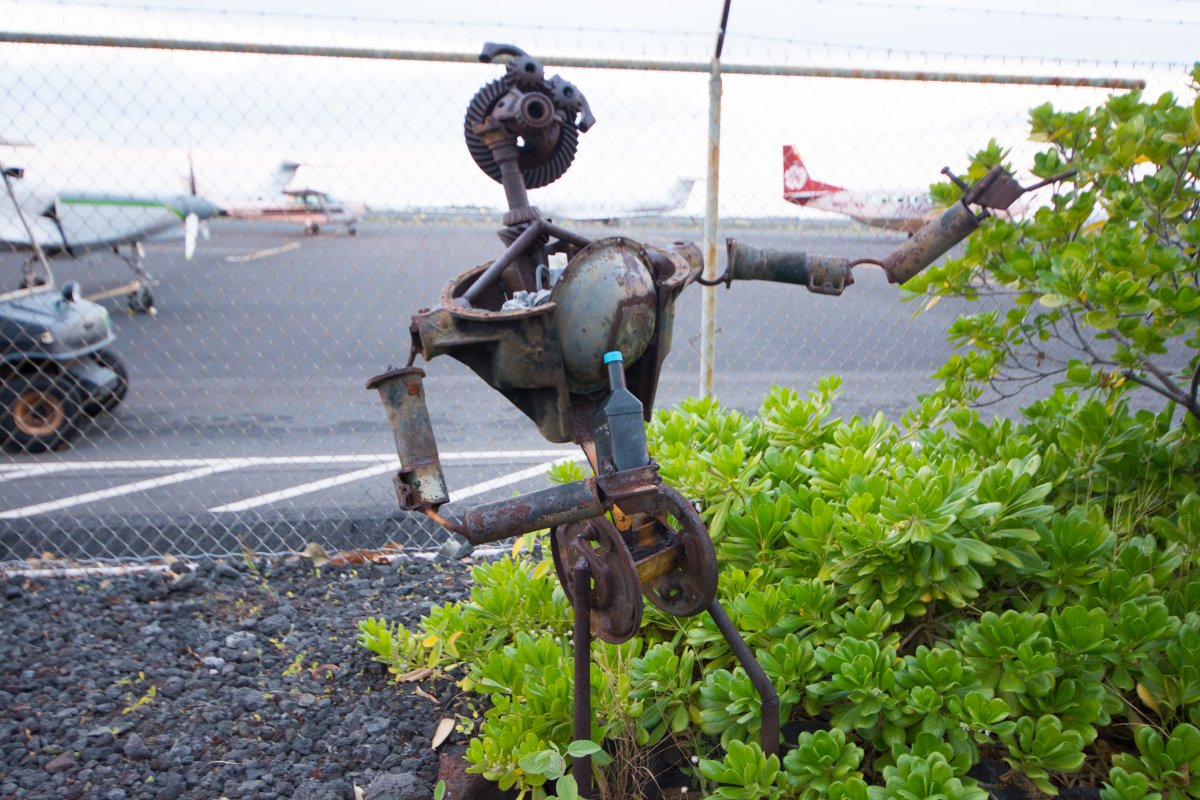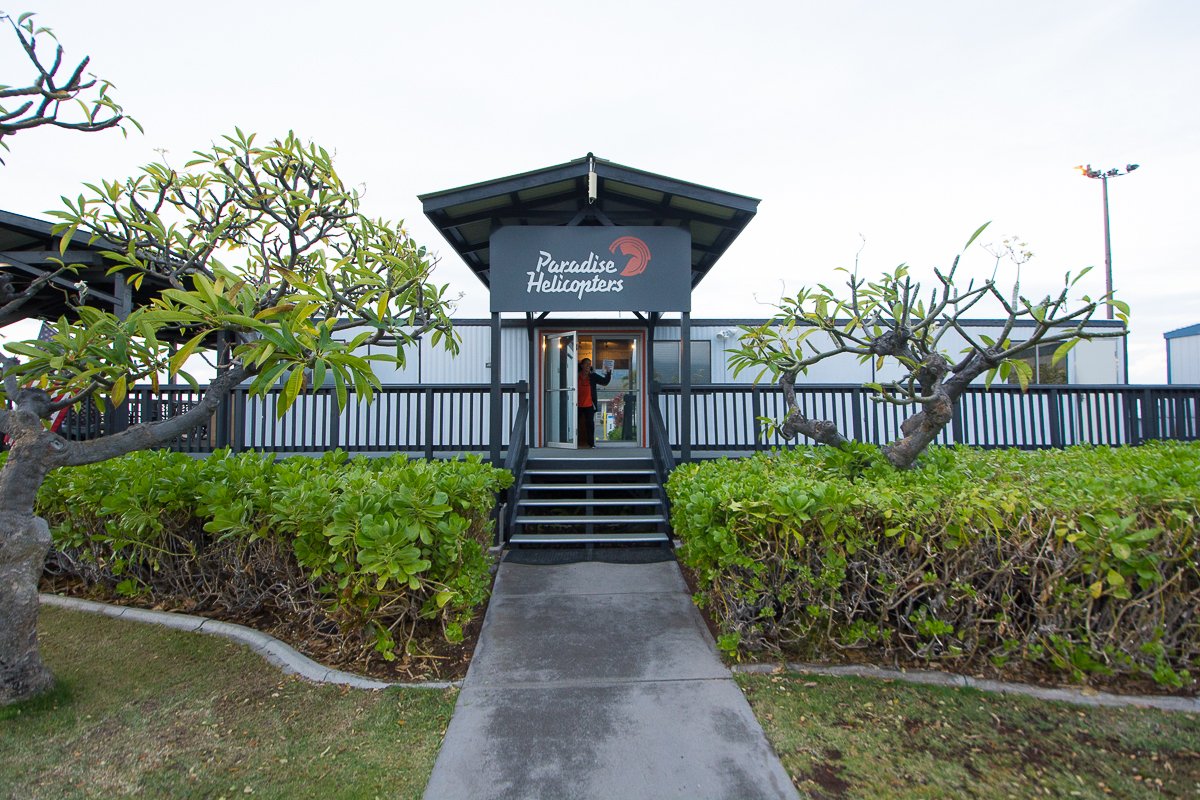 Paradise Helicopters amazing staff greeting us at the door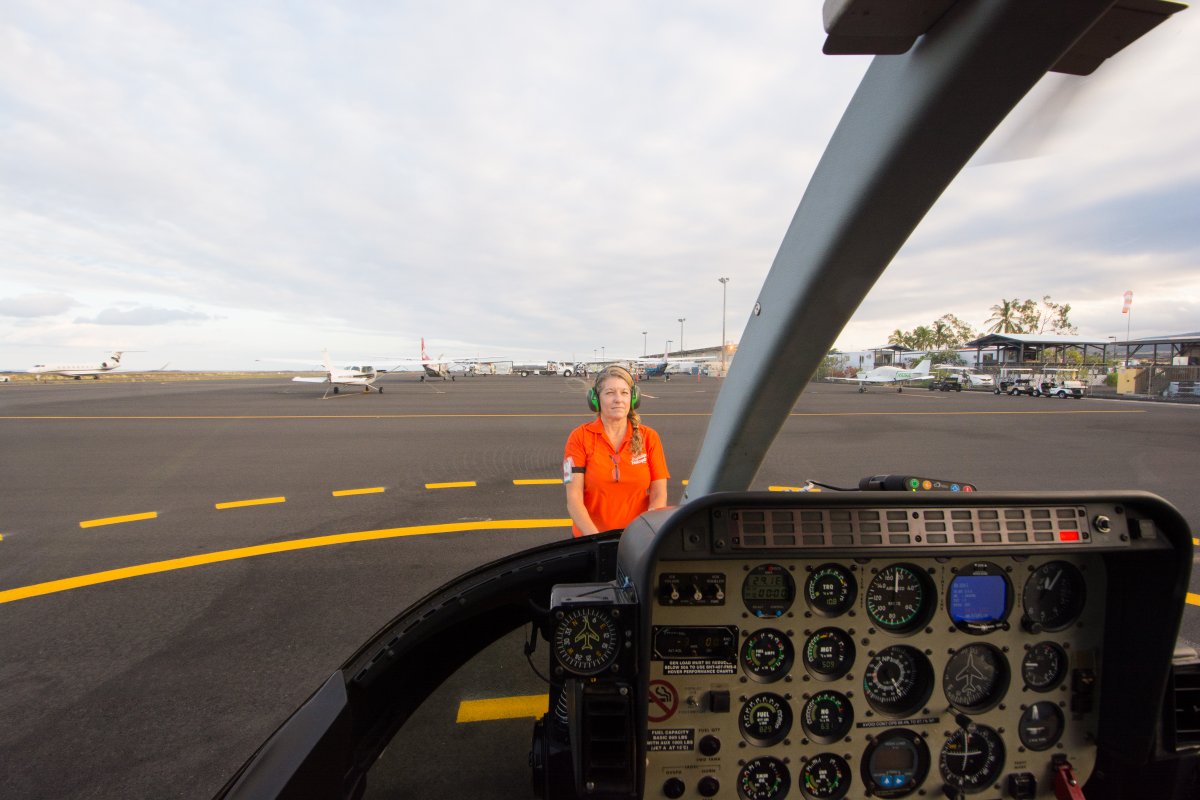 Pre-flight checks, getting ready to take off!
Paradise offers air tours and charter flights from the Kalaeloa Airport base operation near the Ko Olina resort area, and Turtle Bay Resort on Oʻahu; from Lānaʻi Airport serving the Four Seasons Resort Lānaʻi; and from Hilo and Kona on the Island of Hawaiʻi. We took the "Experience Hawai'I" tour and left from the Kona airport which was only about 20-minutes' drive from our Exotic Estates vacation home.
Paradise also provides specialty flights on an authentic WWII aircraft through Pearl Harbor Warbirds on Oʻahu, the only tour in a Warbird that flies over historic Pearl Harbor.
Paradise only employs the BEST Pilots, which becomes obvious the moment you take flight. Our trip was incredibly smooth to the very end, when our Pilot, Ryan, landed us feather soft.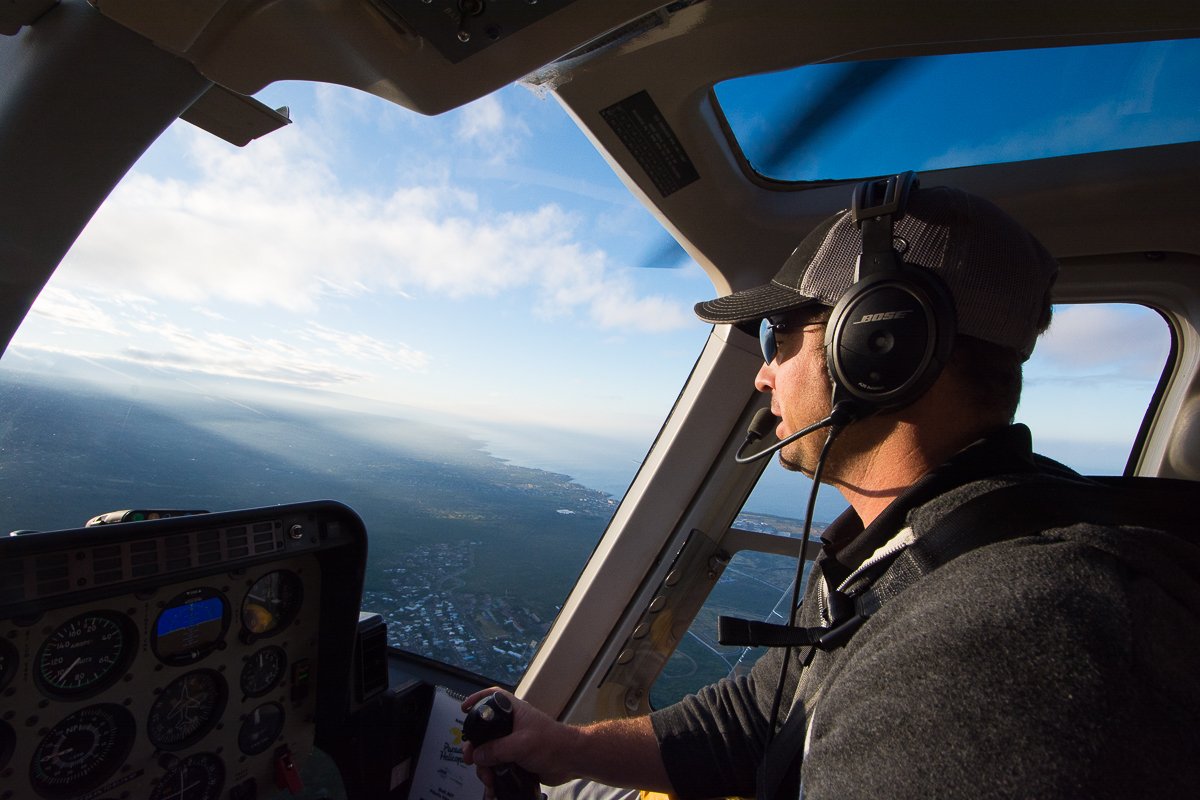 Our incredible pilot, Ryan, navigating over the Big Island
With two former Marine One (Presidential) pilots, and eight Weapons and Tactics Instructor Course (the Marine "Top Gun") graduates (two of whom served as course instructors, the pilots are Paradise are armed with decades of experience in a variety of conditions throughout the world).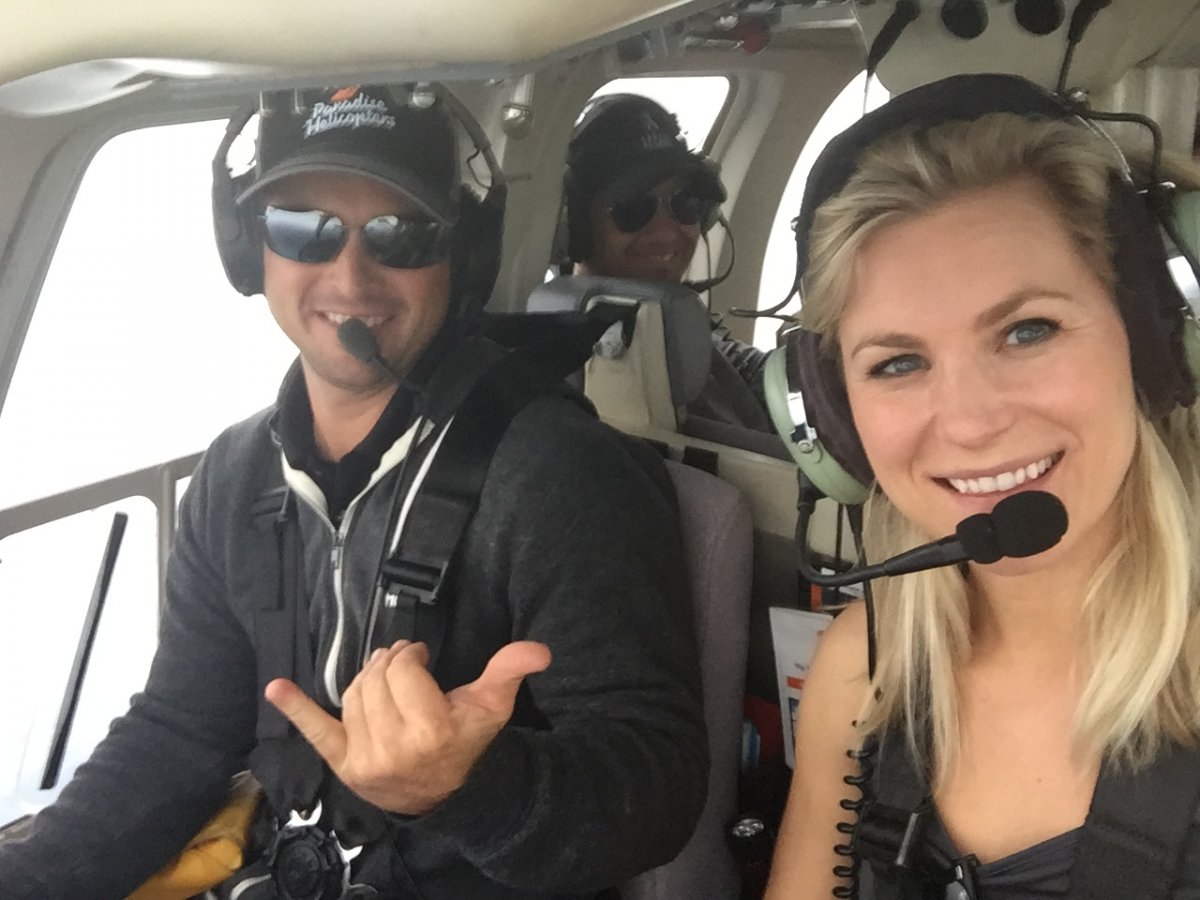 Me, Ryan, and Exotic Estates Founder and CEO Tyler Coons, enjoying the sweet ride (I was lucky enough to get co-pilot seat)!
Paradise conducts training annually, and all pilots must pass a Federal Aviation Administration flight check. To ensure your safety, Paradise also brings in outside professional instructors to evaluate and train their pilots in the latest techniques and information. In addition, they know Hawaiʻi – its geology, culture, and history – so they can provide guests with more than just amazing views.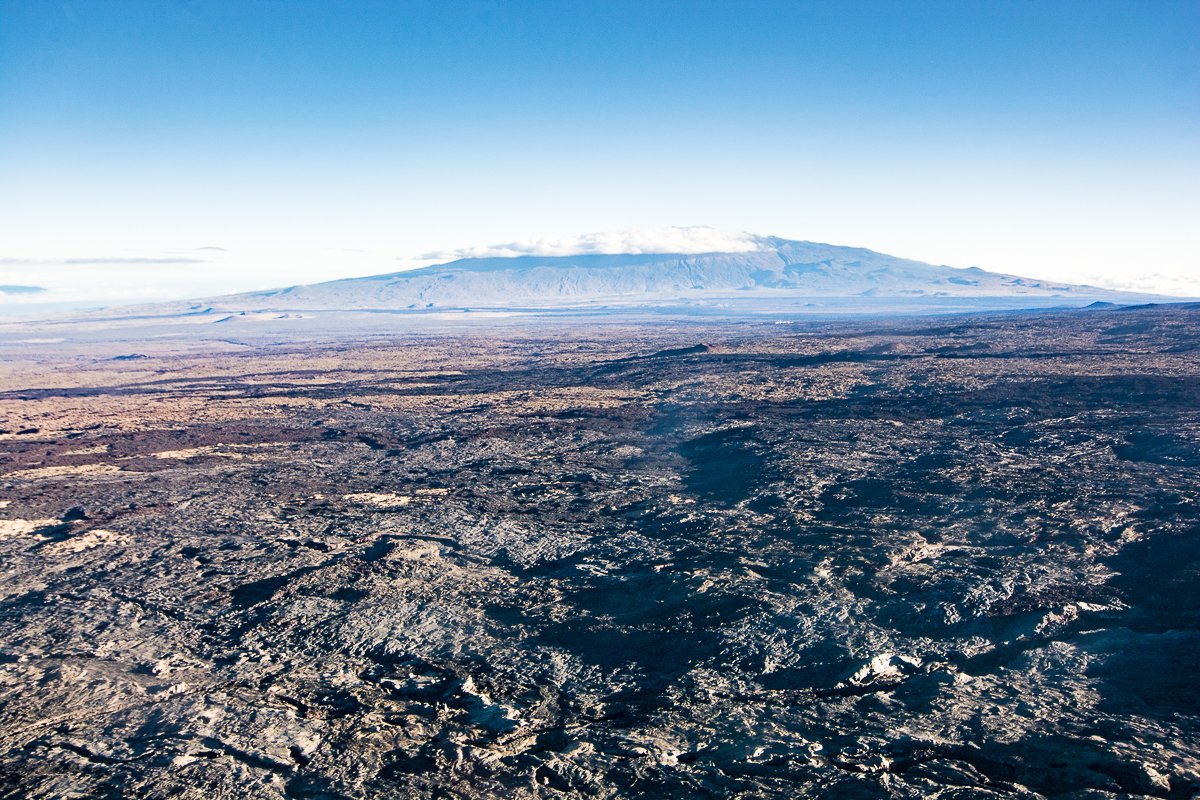 The beautiful and other-wordly landscape as we approach the Kilauea Volcano
As a result, our experience was outstanding!
We started our tour from the Kona airport, and from there flew straight towards the peaks of Mauna Kea. As we watch the landscape drastically change, Ryan walked us through a bit of violent volcano history as we hovered low over the ground. The scenery is almost like being transported to another world with desolate black and brown rocks as the base to towering mountains and slowly moving fog and clouds.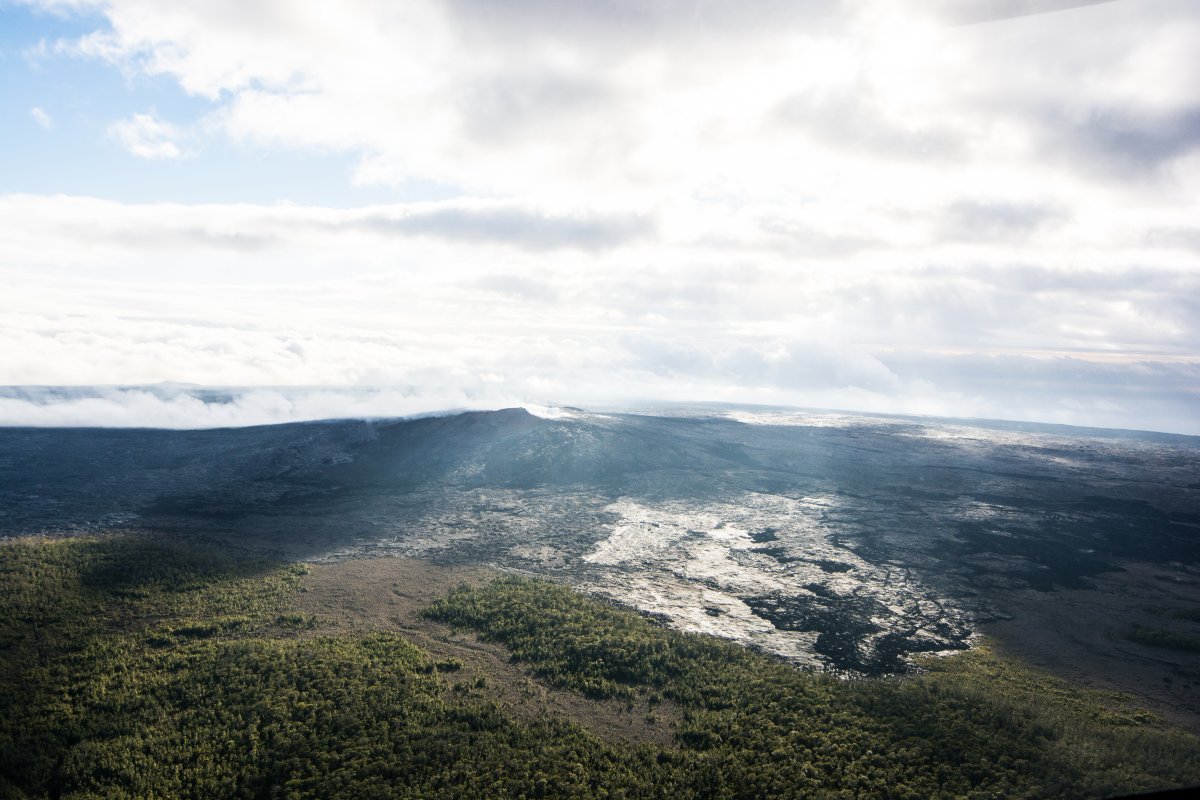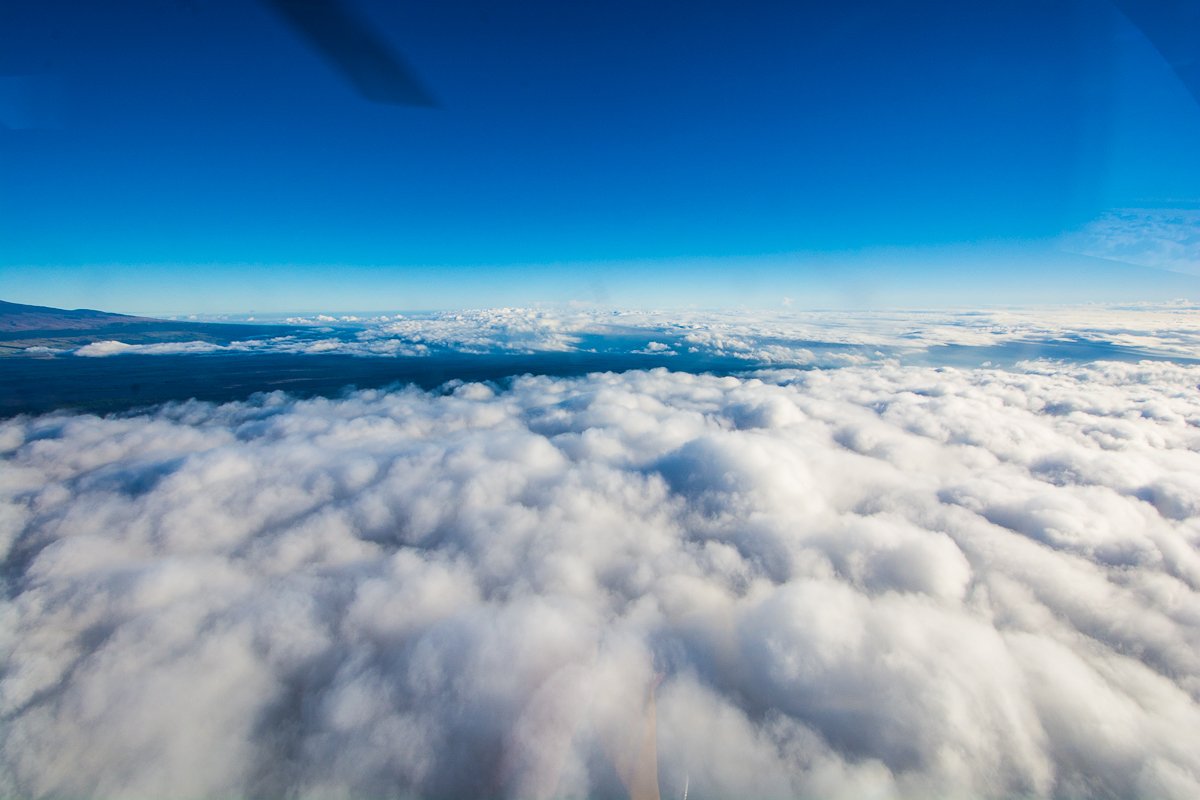 Seeing the active volcano and lava was truly breathtaking. I am sure many of us dream of lava as a kid as we play the famous "don't touch the hot lava" game. It's pretty magical to see this magical fiery flow come to life!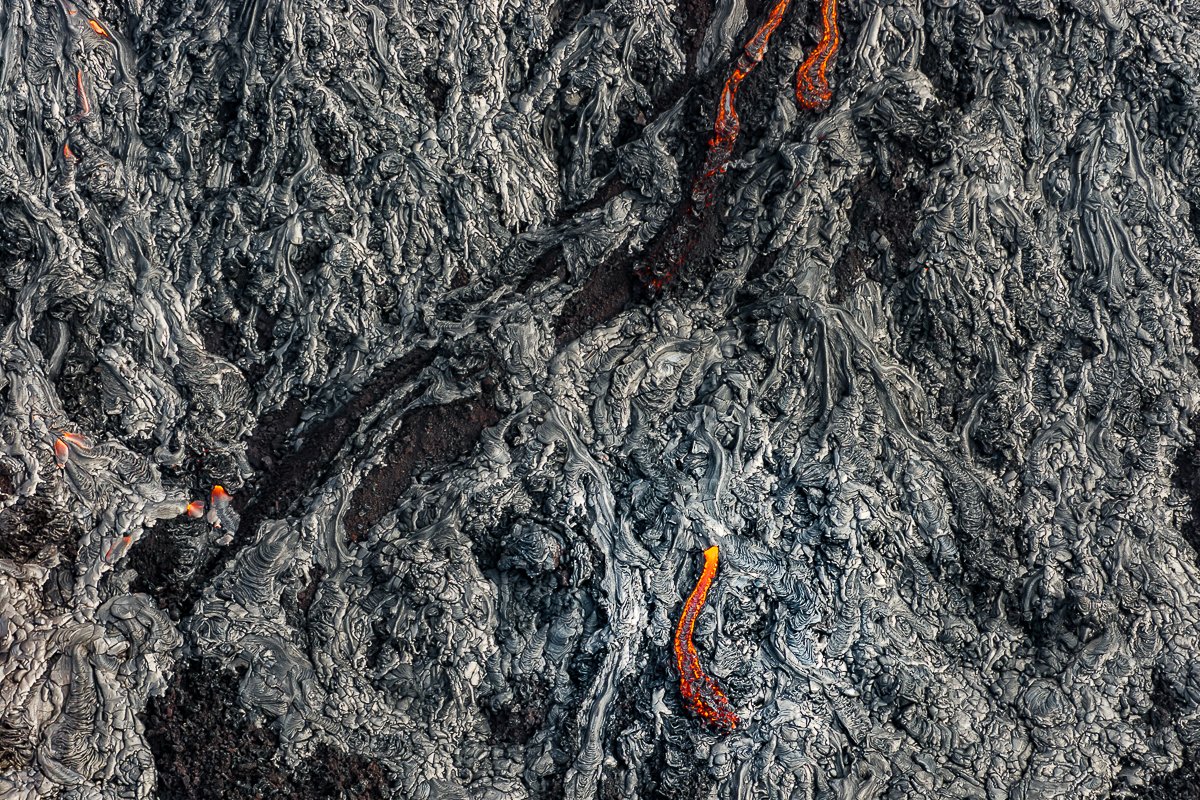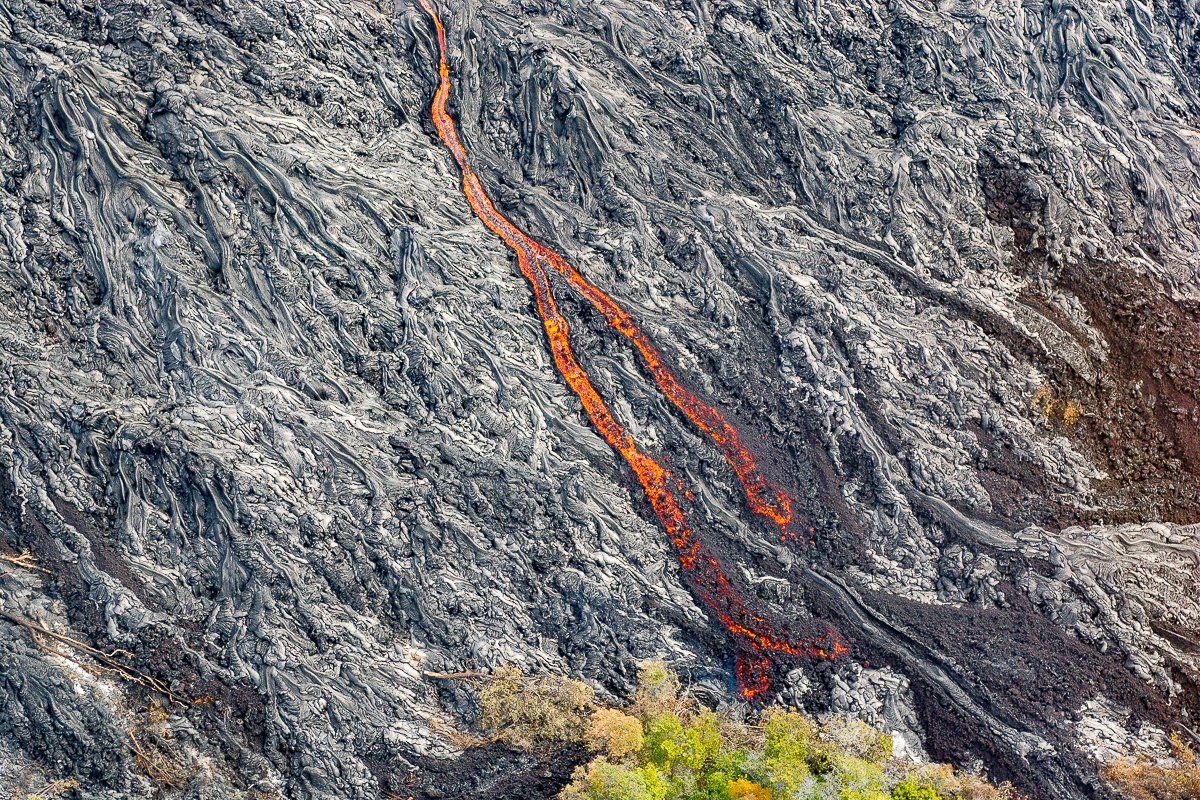 Flowing lava from Kilauea Volcano - check out that bright red color!
Although we came on the tour to see the lava, we were pleasantly surprised by the rest of the scenery. Our Pilot, Ryan, continued the history lesson as we flew through the island and alongside the green and lush Hilo Coast. We were met with massive waterfalls that delicately plunged to earth from the tops of the Hawaiian cliffs. It's hard to describe the beauty in words, so we did our best to capture this stunning sight on film!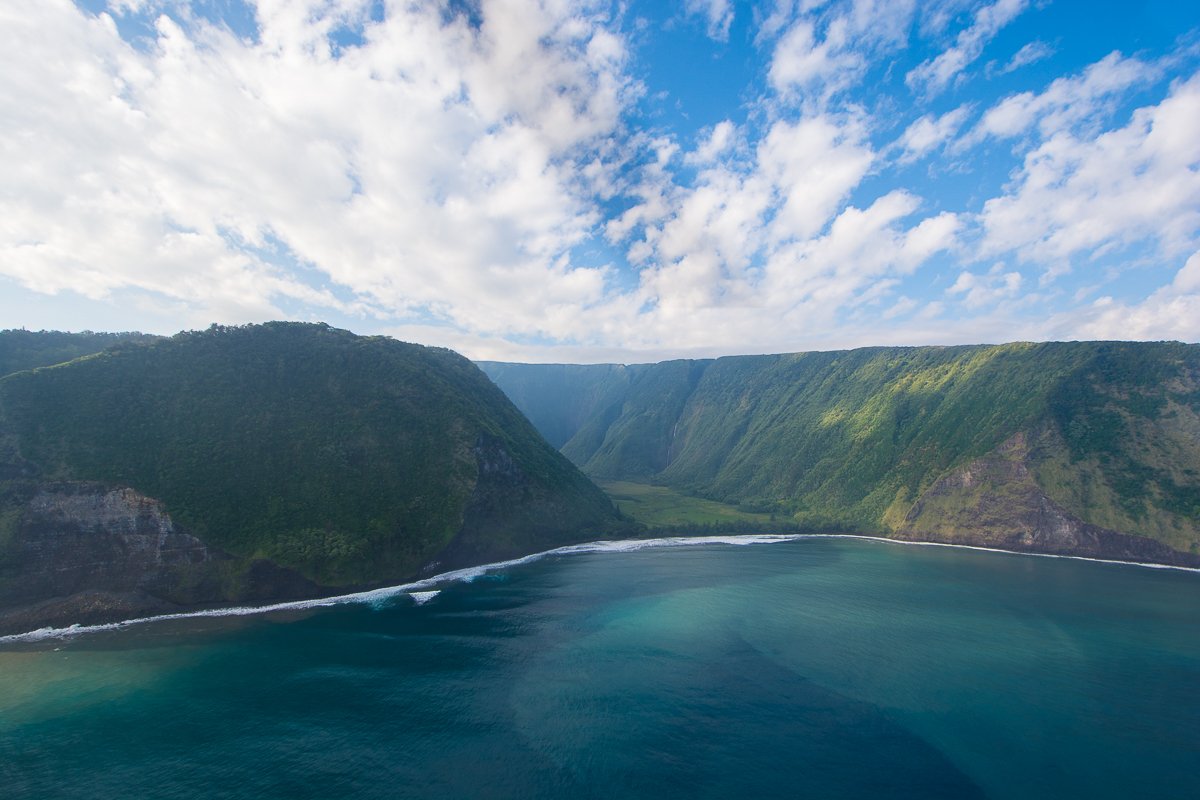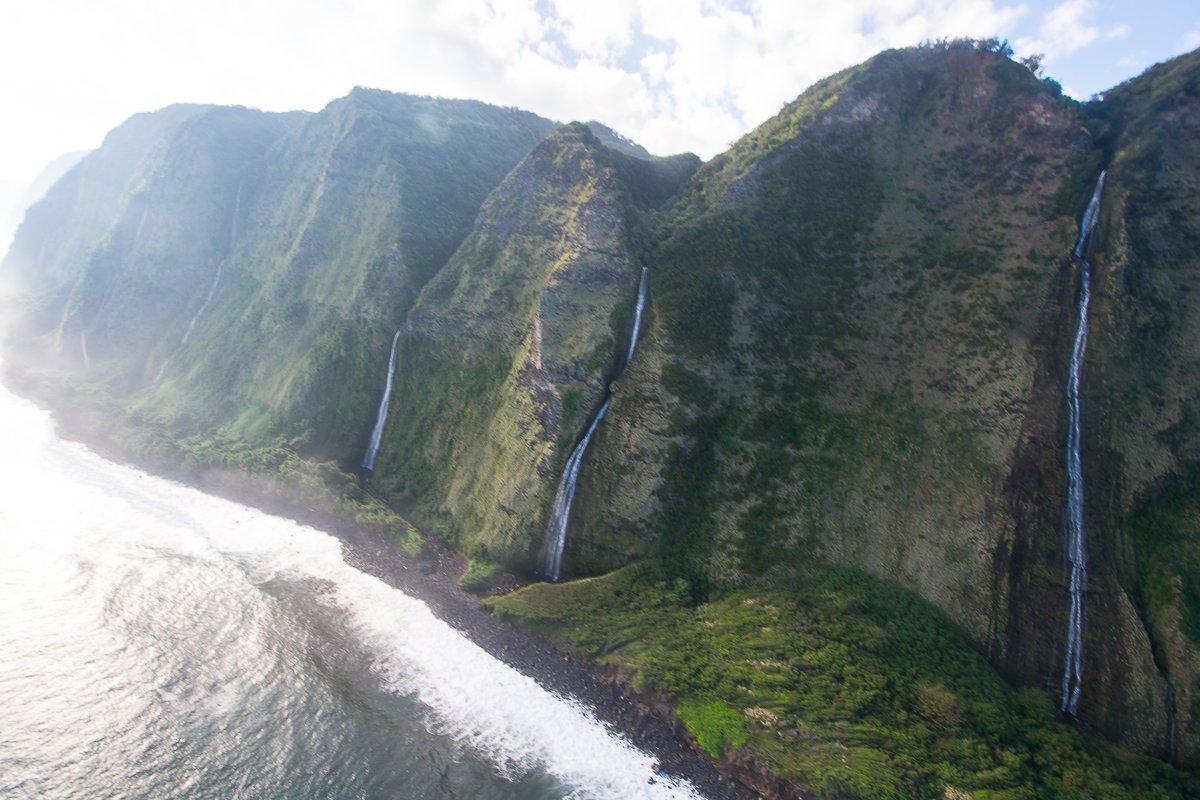 The beautiful Hilo coastline with stunning waterfalls as tall as the eye can see!
Ryan also pointed out an old plane crash (everyone survived) of one of the few remaining B-18 "Bolo" Bombers from WW2. The Army originally contemplated dismantling the crashed Bolo and packing the pieces out on mules. However, the terrain encountered soon convinced them that this would be impossible, and the plane was abandoned to the jungle.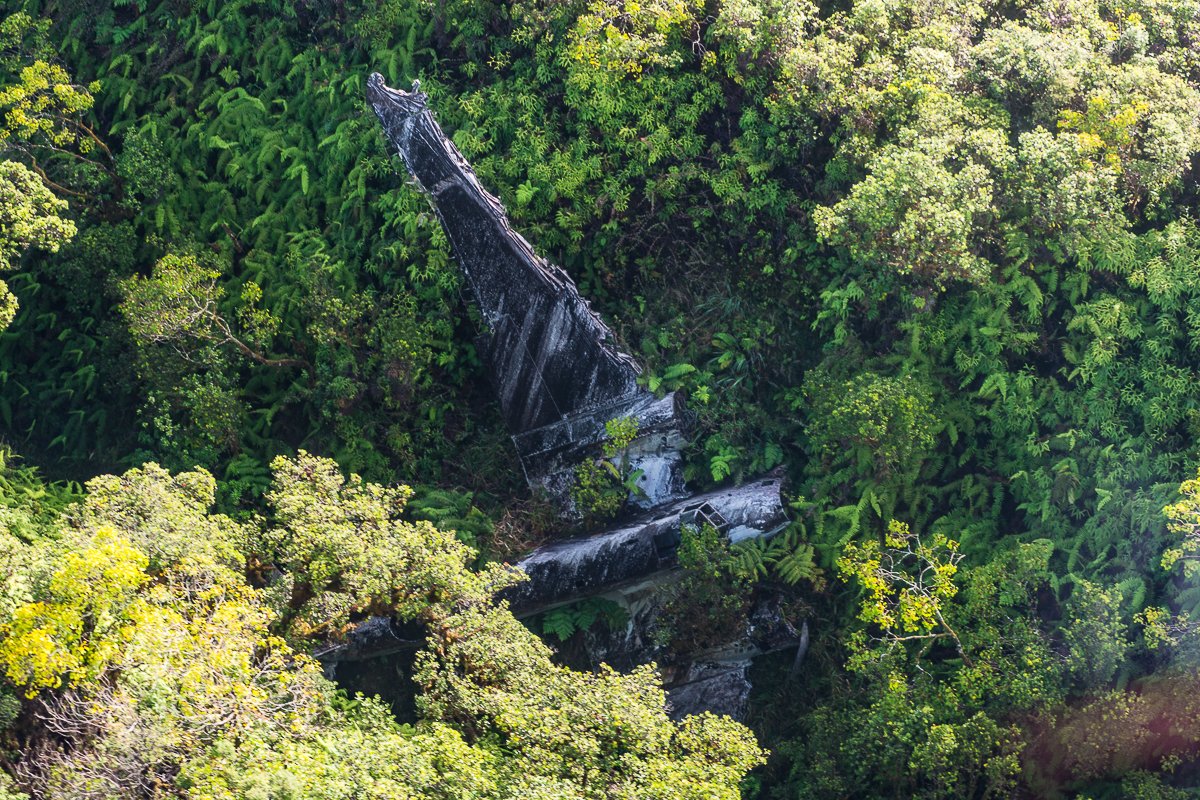 Old plane crash of the B-18 "Bolo" bomber from WW2
As you end the tour, you will fly over the adorable western town of Waimea and alongside the coast of Kona. If you let your pilot know which resort you are staying in, he can help you spot the general location of your vacation home!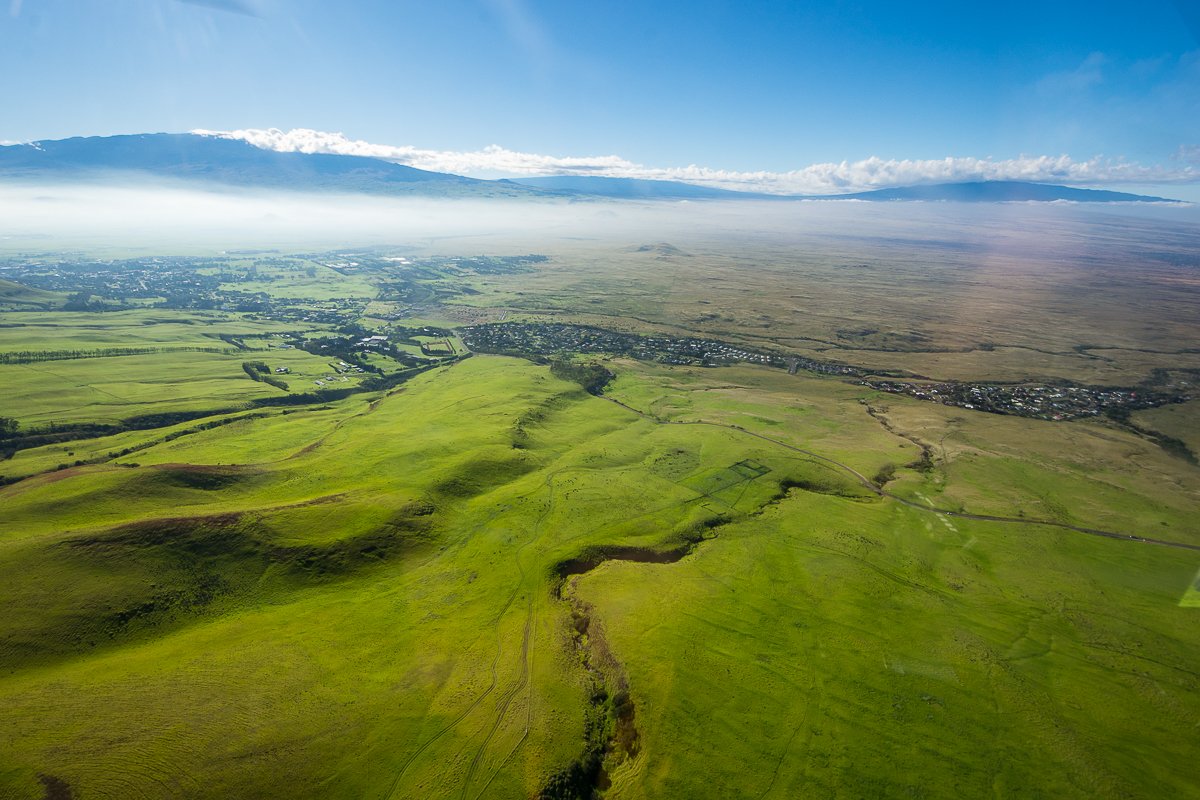 Waimea Town and rolling green hills that surround
Finally, if you are lucky (and we were), you might spot the majestic humpback whales as they soar through the Pacific.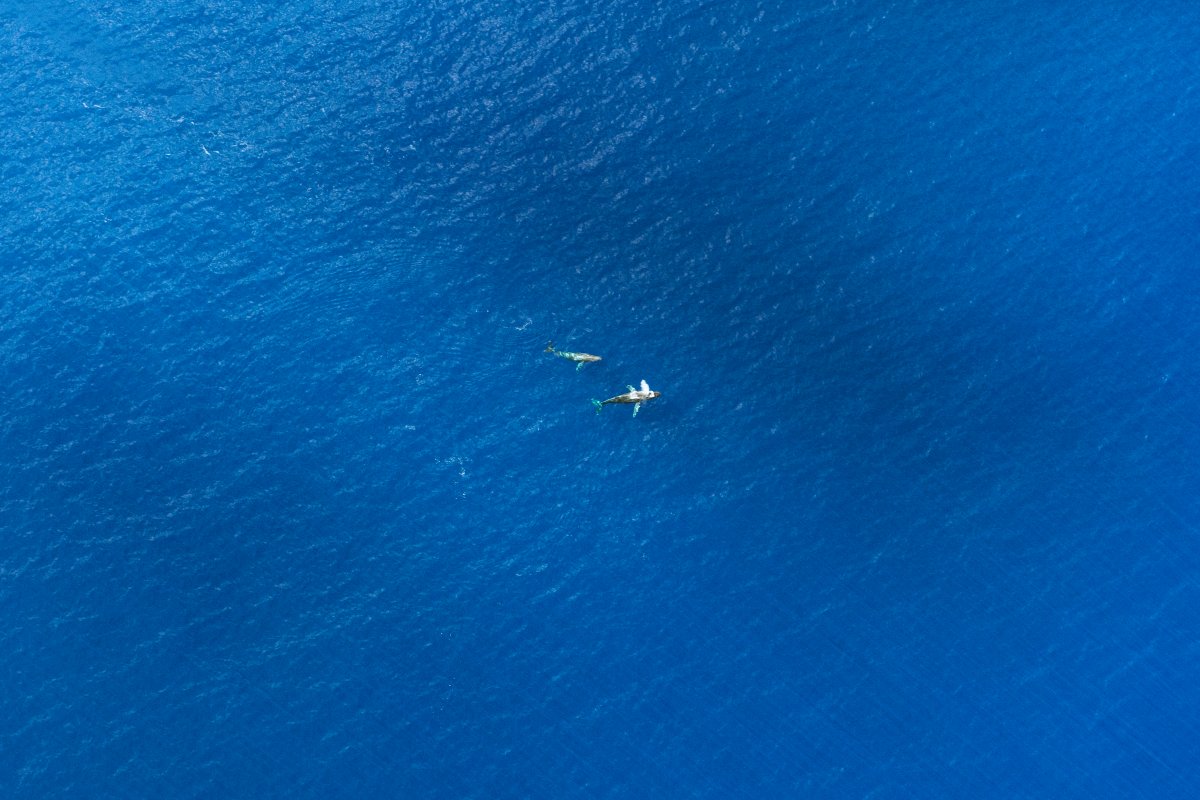 Humpack Whales - Mom and baby out on their daily stroll of the warm Hawaiian Pacific
If we haven't already convinced you to take the tour of a lifetime with Paradise Helicopters, have we mentioned their philanthropic and sustainable tourism ventures?! Paradise is the first helicopter-tour company in Hawai'i to be awarded a Sustainable Tourism Certification from the nonprofit Hawai'i Ecotourism Association (HEA), for 2017-2018. This designation recognizes the company's "commitment to protect Hawai'i's unique natural environment and host culture through the promotion of responsible travel," the HEA said.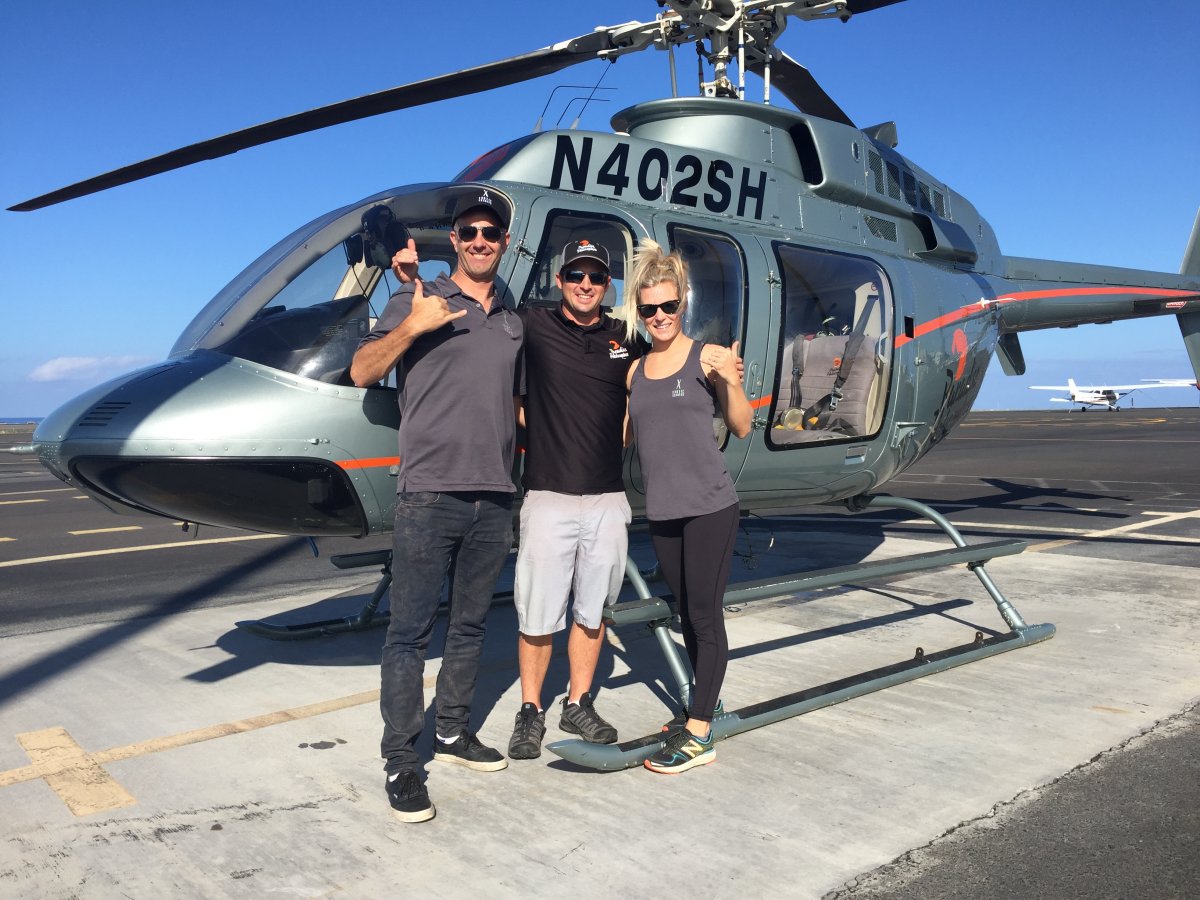 All smiles after our amazing flight, thanks to Ryan and Paradise for our safe and exhilarating adventure!
Paradise is also focused on the Hawaiian communities and the environment and has operated flights for invasive-species identification and eradication, watershed rehabilitation, firefighting and tree planting since 1999 in support of the preservation and conservation of Hawaiʻi's forests. In 2017, they launched a Carbon Offset Program to support the reforestation of native trees in Hawaiʻi through Legacy Carbon. Under the program, guests can opt to purchase certified carbon credits that will offset the environmental impact of their flight. WOW!
Enjoy the experience of a lifetime with Paradise Helicopters! For more information on visiting this magical place, check out our Big Island Guide.
Written by Shanon Searls