Last Minute Hawaiian Holiday Homes!
Back

Okay last-minute planners – there are a handful of homes in Hawaii still open on dates around the holidays. Hawaiian luxury vacation homes on Kauai, Oahu, Maui and the Big Island are still available in Christmas and Holiday period.
The Big Island Holiday Openings
The Big Island is back in business, with the major reopening of the Hawaiʻi Volcanoes National Park. The recent volcanic eruption has added new black-sand beaches that can be viewed in all their splendor at on a Paradise Helicopter tour.
But back to villas! Just because you're a little late doesn't mean you can't go! You will need to be a little flexible on dates and locations, but there may still be a well-positioned luxury Big Island home or condo for your family!
Hualalai Hillside Villa
Here's the Hualalai Hillside Villa. This two-bedroom, two-bathroom home is on the famous Four Seasons Resort in Hualalai on the Big Island.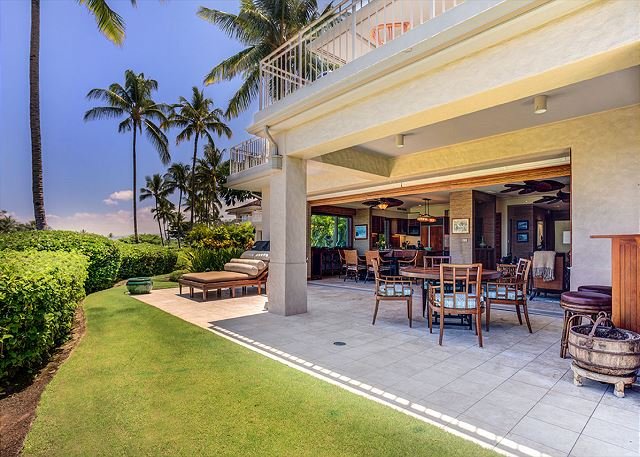 Hualalai Palm Villa
Another nice home available in the exclusive Big Island Hualalai Resort is the Palm Villa. This three-bedroom, three-bathroom home sleeps six and has nearly 2,900 sq. ft. This home is available from December 19th to December 25th.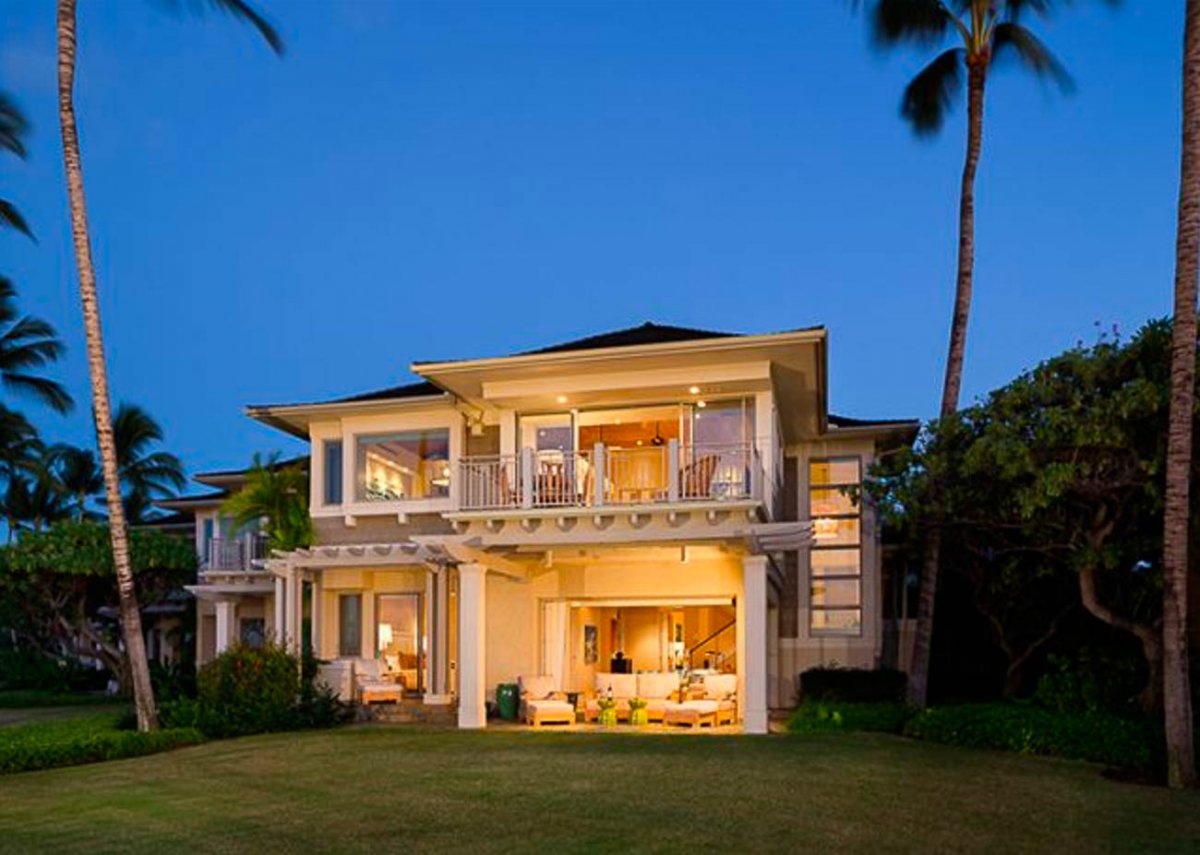 Hualalai Hainoa Estate
For groups with larger families or groups, take a look at this four-bedroom home in Hualalai. Hualalai Hainoa Estate has a private infinity-edge pool and sleeps up to eight bedrooms. Enjoy fab golf-course and, in the distance, ocean-views.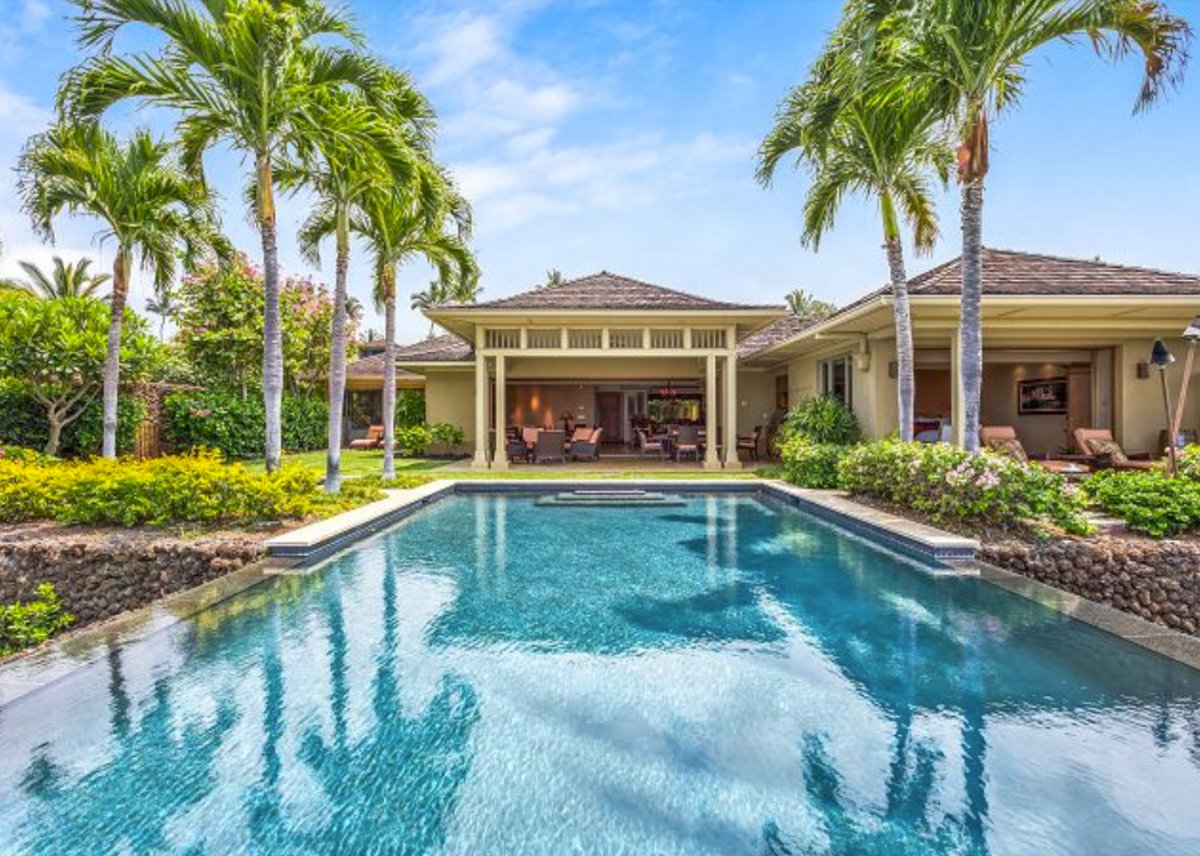 Hualalai Pakui Hale
Our last Hualalai gem is a Hualalai Pakui Hale. This five-bedroom home is available for holiday stays and delivers vacation joy on many levels: gorgeous architecture, private pool, hot-tub, and accommodation for 10 guests! This home has got it all – make it yours for the holidays!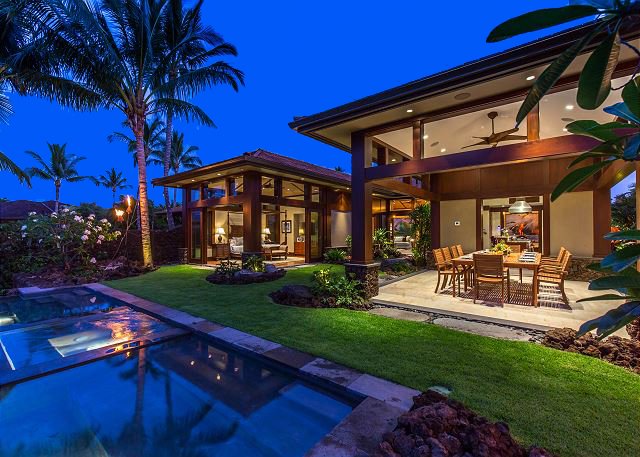 Mauna Kea Mid Century Villa
Another great house on the Big Island, located on the grounds of the world-famous Mauna Kea resort. True to its name the Mauna Kea Mid-Century Villa channels a stylish mid-century design vibe and is built around a large backyard with a long swimming pool. There is even a comfortable Ohana or guest-house that is perfect for couples with small children or giving mom and dad their own private space. This home is available for stays through December 28th, 2018.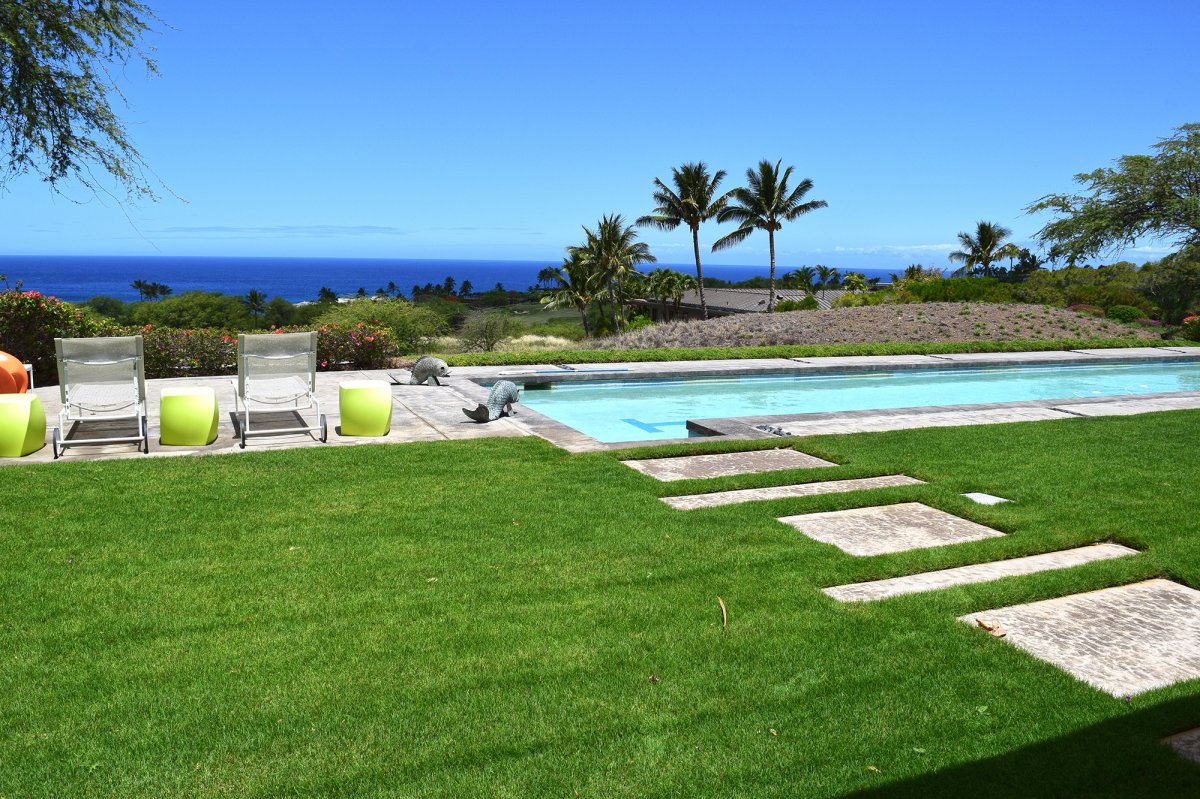 Christmas on Kauai!
Over on Kauai, the Garden Isle, things are as green and balmy as ever. Kauai is a favorite for those seeking a more laid-back vibe with classically Polynesian landscapes of jagged peaks and empty sandy beaches.
Hale Nene
Hale Nene is gorgeous three-bedroom home with private pool sitting on three acres of Kauai land. The home sleeps a max of four people and it's open for the holidays!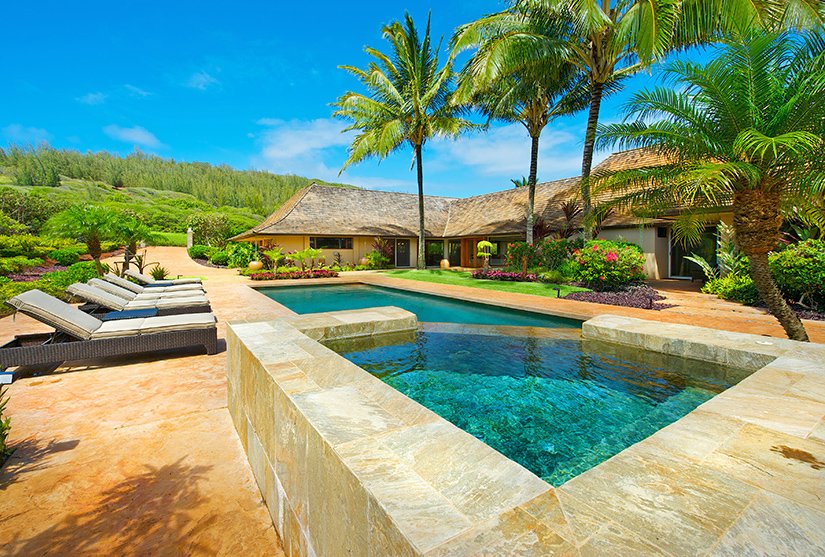 Anini Vista Drive Estate
Then there is absolutely stunning Anini Vista Drive Estate that sleeps up to 10 guests. Exotic Estates team used this home as a base on a recent inspection visit of our Kauai villas. This home has classic details, incredible stonework and one of the most amazing pools we have ever seen, replete with waterfalls, bridge and jacuzzi.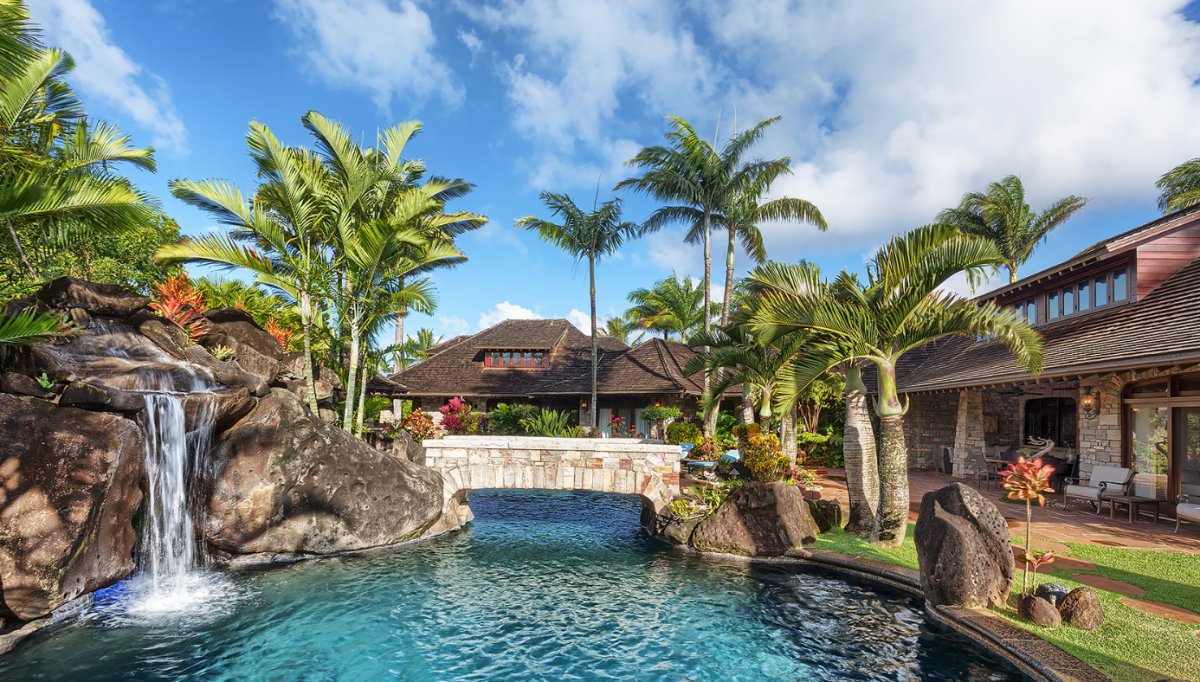 Call on these amazing homes if you are still looking for a quality home to stay in during your Hawaiian holiday. Aloha and Mele Kalikimaka!
Blog Subjects: Holiday Travel, Hawaiian Holidays