During daylight savings months, the Hawaiian Islands are three to six hours behind the US Mainland. For this reason, a trip to the Hawaii usually comes with a hefty dose of jetlag that can have you up with the birds on your first couple days. You can use your jetlag to your advantage, as several activities are best enjoyed in the morning before it gets too hot or too crowder.
Here are some ideas:
Watch the Sunrise: Hawaiian sunrises are some of the most beautiful in the world.
You can watch the sunrise from popular spots like Haleakala National Park on Maui (reservations required), and Diamond Head State Monument on Oahu (reservations required). Otherwise, a stroll along an early morning beach can be wonderful for the soul. You do need reservations for most popular hiking spots, so plan ahead!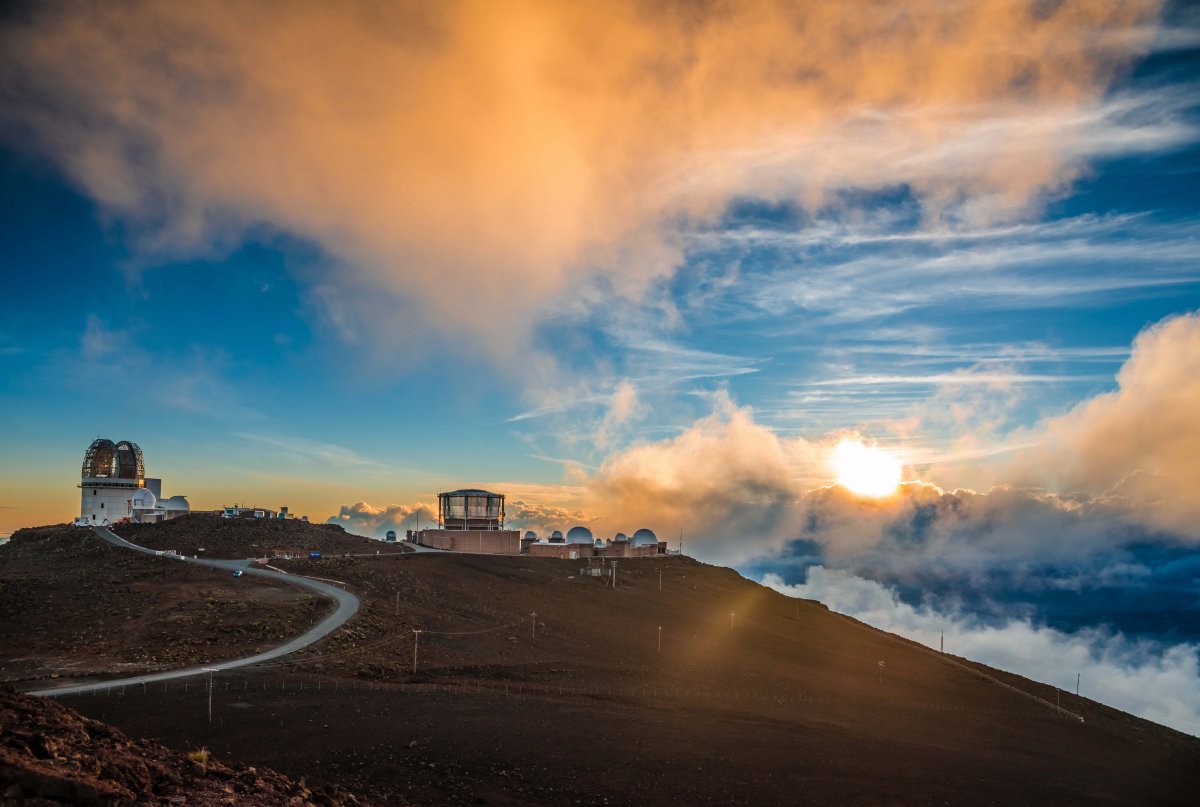 Beach Walk: Walking along the beach during sunrise can be wonderful for the soul. Feel the sand between your toes and enjoy the sound of the waves crashing. Take a moment to meditate and center.


Hike: Hawaii is also known for its stunning hiking trails. On any island, you can check out AllTrails to see hike difficulty, trailheads, and other important considerations and comments from hikers. You should also check with the state or county website for notes on parking and closures (note Lana'i and Moloka'i are part of Maui County).




OAHU TIP: On Oahu (Oahu County), you can explore trails like the Makapu'u Lighthouse Trail or the Koko Head Crater Trail in the early morning when it's cooler and less crowded. Note that parking opens at 6:30 a.m.
Yoga: Many yoga studios in Hawaii offer early morning classes, some on or near the beach. If you practice yoga, you can start your day with a relaxing session overlooking the ocean.
Surfing: Hawaii is famous for its surfing culture. Rent your board the day before so you can hit the waves early in the morning before the crowds arrive.


Farmers Markets: Many farmers markets in Hawaii open early in the morning. You can buy fresh produce and enjoy breakfast made from local ingredients.

Stand-up Paddleboarding: Stand-up paddleboarding is a popular water activity in Hawaii. You can paddle in the calm waters of the morning and enjoy the scenic views.
What about breakfast or "morning grinds"?
These are just a few ideas for early morning activities in Hawaii. If you're up early and staying active, you'll want a good breakfast. Thankfully, Hawaii has an excellent breakfast tradition. Be sure to try some of these while you're there.
Loco Moco: This is a popular Hawaiian breakfast dish that consists of a bed of rice, topped with a hamburger patty, fried egg, and gravy.


Spam Musubi: This is a snack or breakfast food that features grilled Spam and rice wrapped in seaweed. It's a popular dish in Hawaii and can be found at many local markets and convenience stores.
Portuguese Sausage: This is a spicy, garlicky sausage that's often served with eggs and rice for breakfast in Hawaii.
Malasadas: These are Portuguese-style doughnuts that are deep-fried and covered in sugar. They are a popular breakfast treat in Hawaii.
Pancakes with Coconut Syrup: Hawaiian pancakes are made with coconut milk and are often served with a sweet coconut syrup made from coconut milk and sugar.
Fresh Fruits: Hawaii has a tropical climate and is home to many exotic fruits like papaya, mango, and guava. Fresh fruits are often served as a side dish or in smoothies for breakfast.
Look for local diners and breakfast spots. They exist on every island, so Google where you're staying and see what comes up.
Some breakfast spots we can recommend:
On Oahu: Zippy's is a uniquely Hawaiian food chain that serves breakfast. Grab a chili omelet and a spam musubi or a homemade donut. Multiple locations. They also have limited locations on Maui in Kahului and in Hilo on the Big Island.
On Maui: The Gazebo located oceanfront in Napili is a staple. The breakfasts are hearty and delicious. We also like Sunrise Café in Lahaina. Both get busy in the morning, so be prepared to wait.
On the Big Island: Hawaiian Style Cafe is located in Waimea and Hilo. Combine breakfast here with a tour around Upcountry - Paniolo - Big Island. The area has a rich ranching history. You'll feel like you might be in Texas instead of Hawaii on some roads!.
Enjoy your Hawaiian mornings!