Snorkeling is perhaps the easiest way for most of us to explore and enjoy the wonders found in Hawaii's tropical ocean waters. Exotic Estates Maui vacation rentals are situated near many famous snorkeling spots. The island is famous for its clear waters and fantastic beaches. On Maui, families and friends can easily explore beautiful underwater reefs, which are teeming with life. From Hawaiian green sea turtles to Hawaii's famous and colorful Humuhumunukunukuapuaa fish, you are sure to meet up with some gorgeous creatures when you snorkel around the island.
1. Ahihi Kinau Reserve: Ahihi Kinau Natural Area Reserve is located on the southern coast of Maui, just past Makena. This area is believed to be the most delicate and youngest eco-reef zones on Maui. This small cove is a great area for snorkeling with a small group, or with young children who don't feel comfortable with open water.
2. Coral Gardens: Coral Gardens in Hawaii is located near the center of West Maui, on the South end of Papalaua Beach towards the cliffs. This awesome snorkel location is home to a large number of brightly colored fish, beautiful coral and occasionally the Hawaiian green sea turtle.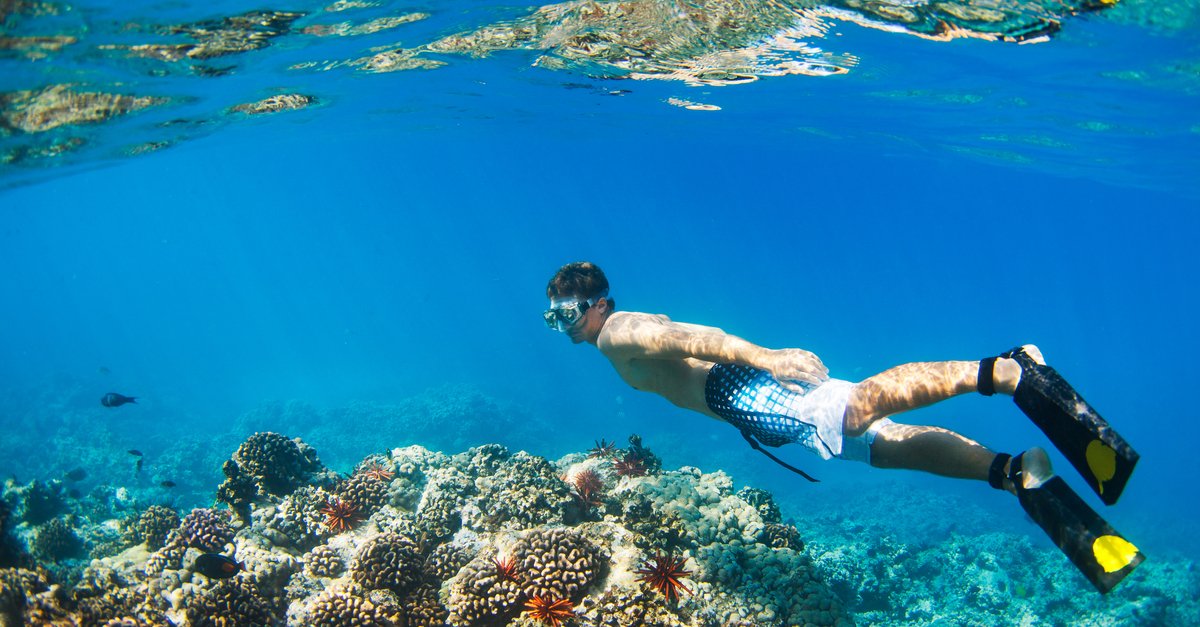 3. Honolua Bay: Honolua Bay is located about twenty minutes north of Lahaina town on Maui's Northwest Shore. It's one of the most incredible locations on Maui, providing plenty of remarkable underwater and out-of-water scenery. Honolua Bay is surrounded by high rocky cliffs on both sides, which shelter it from the wind and keep the water calm. If you are sitting on the beach facing the ocean, you will be looking out across the Pailolo Channel towards the Eastern shores of the neighboring island of Molokai.
4. Ka'anapali Beach aka Black Rock: Black Rock is located on Ka'anapali Beach in West Maui and has won many awards as one of the best places to visit on Maui. Black Rock is the prominent rocky peninsula and snorkeling spot at the North end of the beach. Ka'anapali is quite possibly the most breathtaking beach on the island, its clear blue water, well-mannered surf, and warm white sandy beach will have you mesmerized!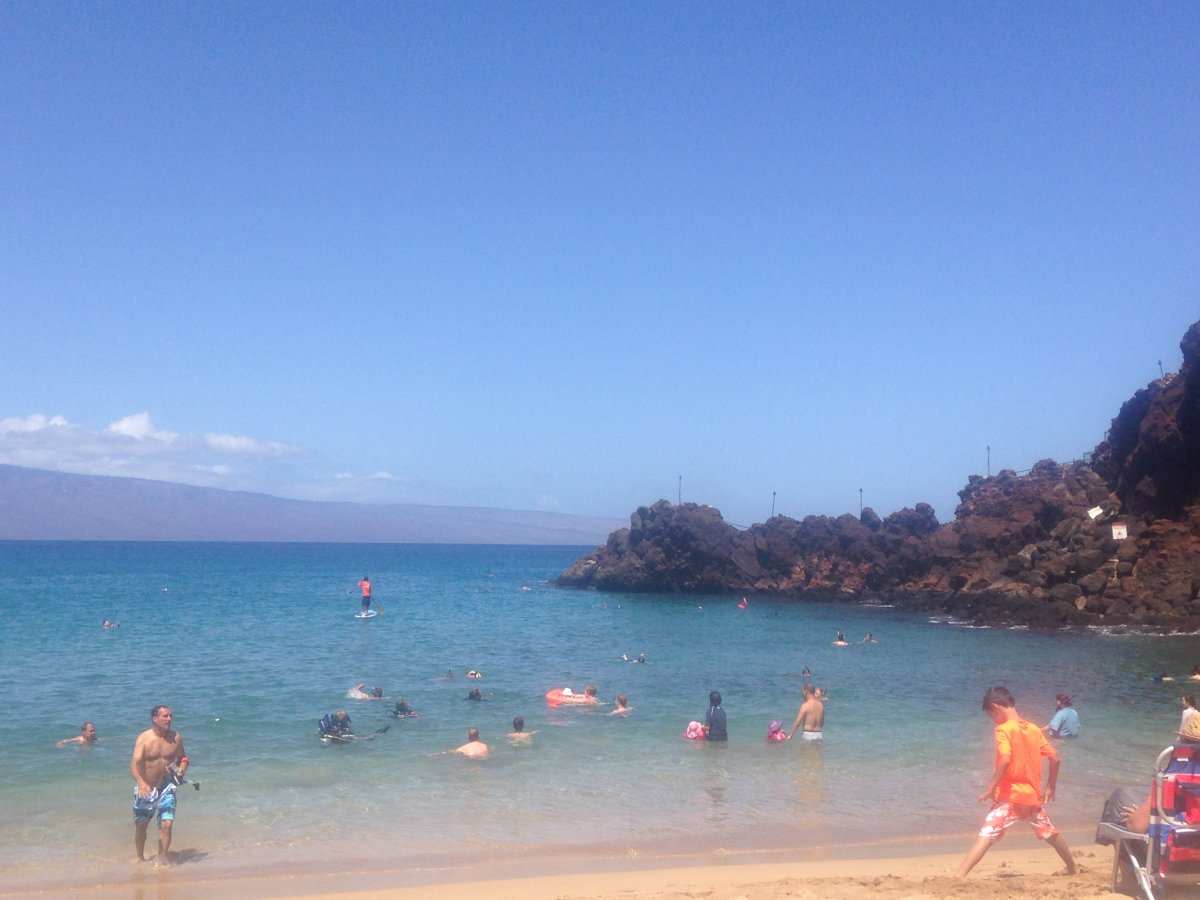 5. Kahekili Beach Park aka Airport Beach: Airport Beach is the Northern most beach in Ka'anapali Beach Resort, but is less crowded and commercialized than its sister to the South, Ka'anapali Beach. This beautiful beach is great for families traveling with kids, for those that aren't strong swimmers or for first-time snorkelers. The reef comes right up to the shore and the surf is typically mild. This area makes snorkeling easy since snorkelers don't have to swim into deeper waters, or get close to shallow/partially exposed rocks- just dive in and you're right there!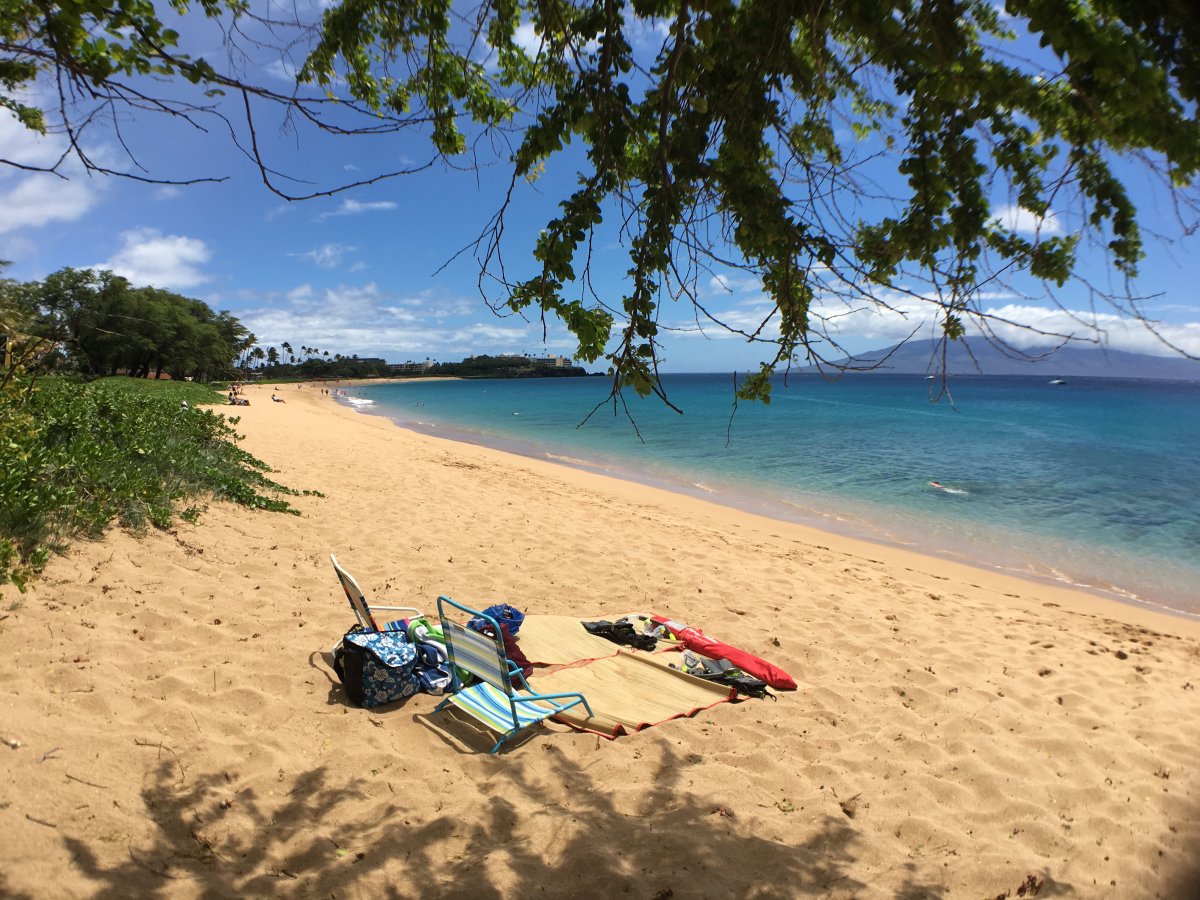 6. Kapalua Bay: Kapalua Bay is a sheltered white sandy beach located on the Northwest side of Maui. This bay is protected by two reefs that extend out on both ends forming a C-shaped cove making it ideal of snorkeling. Kapalua Bay's calm water makes it one of those perfect places for beginner snorkeling and is an ideal spot to take the kids! Somehow Kapalua Bay retains an un-crowded look and feel. Tip: The center of the bay is sandy so the water will be slightly cloudy especially if it is windy. Walk to the North end of the beach and snorkel along the rocky edge, there will be less sand and the water visibility will be better and there will be more fish!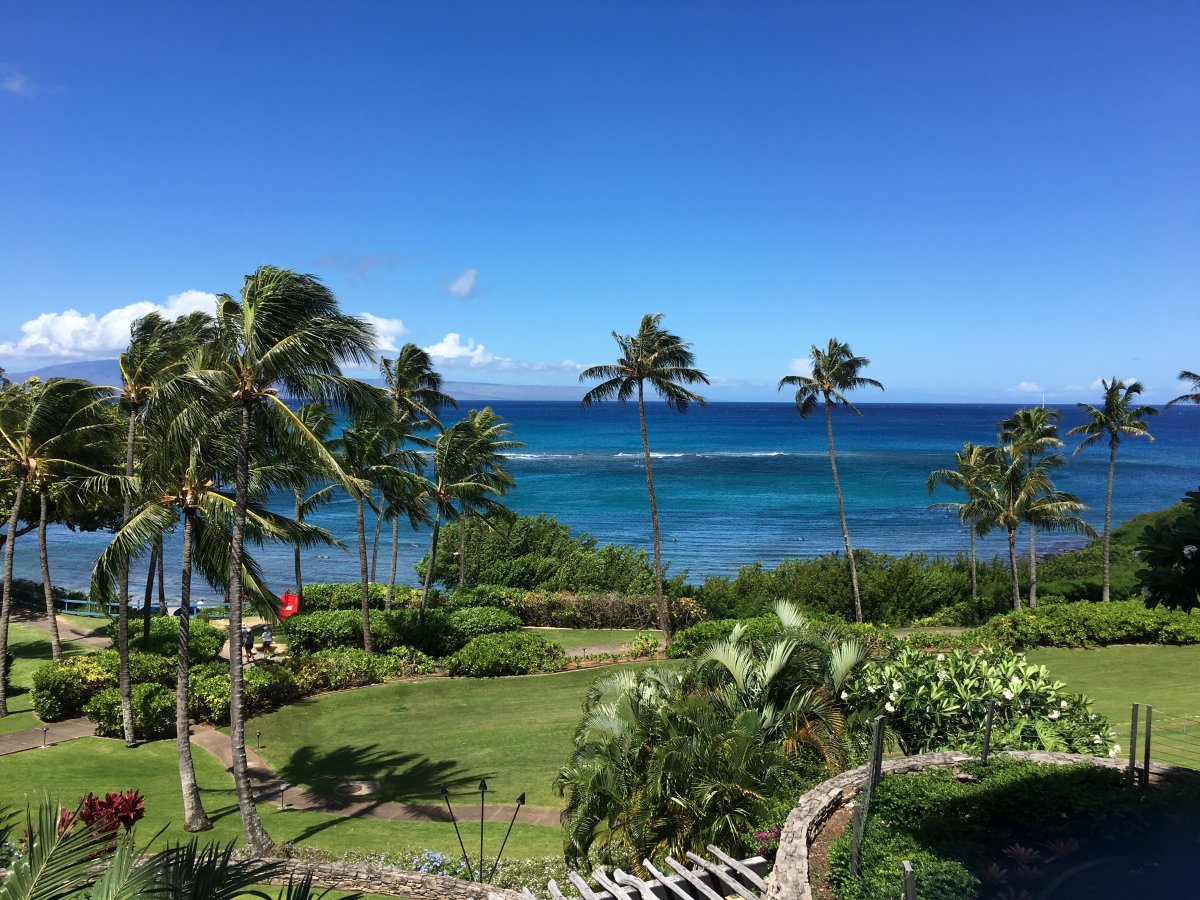 7. Maluaka Beach aka Turtle Town: Turtle Town, a stretch of coastline between Nahuna Point and Black Sand Beach in South Maui. Turtle Town is known to be Maui's best snorkeling location on Maui, due to its awesome turtle sightings.
8. Molokini Crater: Molokini Crater is an underwater volcano islet, located approximately 2.5 miles off of Maui's south shore. There are many different types of tours that will take you to Molokini Crater for snorkeling. You can go by sail boat, catamaran and redline rafting. This area is home to many beautiful and exotic sea creatures, as well as the Hawaiian green sea turtle!
9. Napili Bay: Napili Bay is located between Kahana and Kapalua on Northwestern Shore of Maui. This legendary beach is surrounded by a quiet community of local residents and vacation rentals, and is considered one of the sleepiest and most peaceful areas on Maui. During the winter, this beach attracts many body boarders and surfers, due to its powerful shore break when the surf is up. During the summer months, this area is perfect for relaxing, snorkeling and swimming.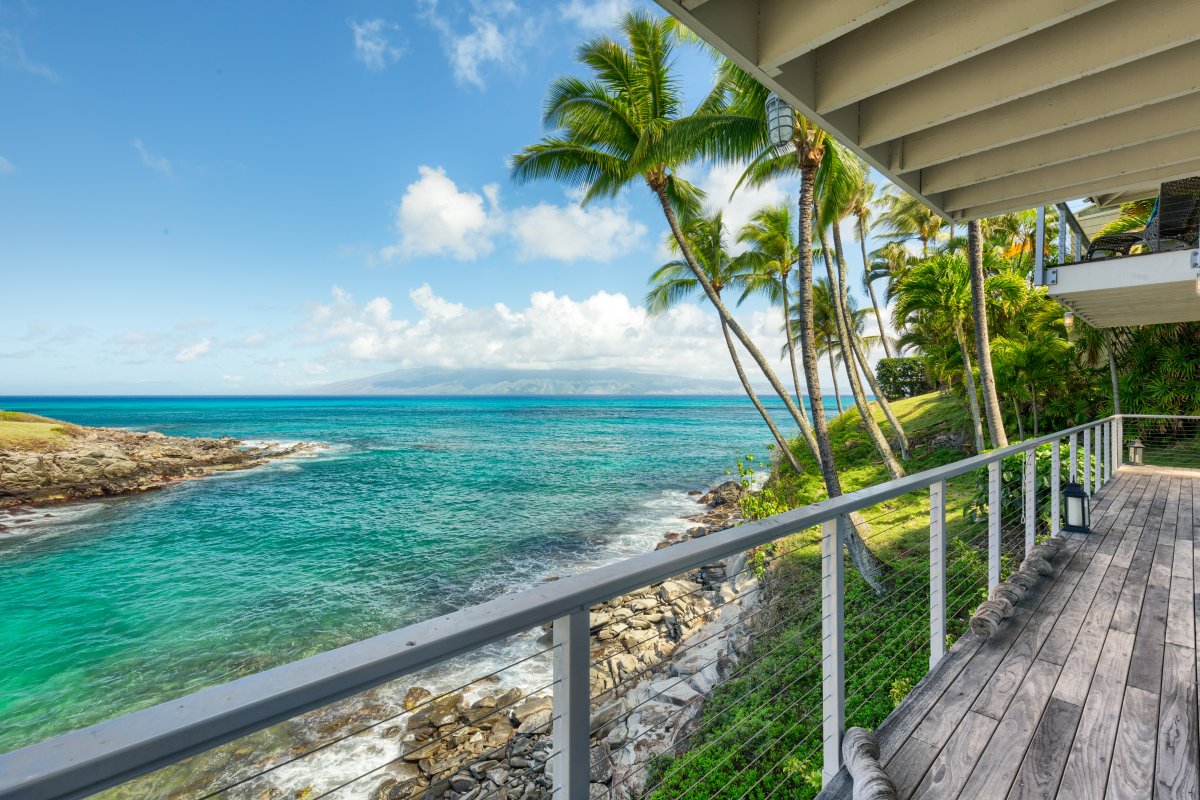 10. Ulua Beach aka Kaula'ou Beach: Ulua beach is one of the beaches in the Wailea Resort complex development on Maui's South shore, located between two rocky points. When the surf is up, this beach becomes very popular, attracting many body boarders who enjoy the waves. During calm days, the snorkeling and diving around Ulua beach is excellent. You will find many colorful corals and fish!