Top 5 Maui Beaches for Families
Back

Maui is well-known for its miles and miles of pristine white sandy beaches and gorgeous sunsets; it's no wonder travelers from all over the world choose to visit this tropical destination.
While each Hawaiian island offers its own unique scenery, Maui beaches are best for travelers looking to lounge and those traveling with young children.
There are plenty of beaches to choose from for your family vacation. Whether you're looking to explore its unique black or red sandy beaches in Hana or merely looking for a convenient beach near shops and restaurants to keep your family entertained, there is no doubt Maui has it all.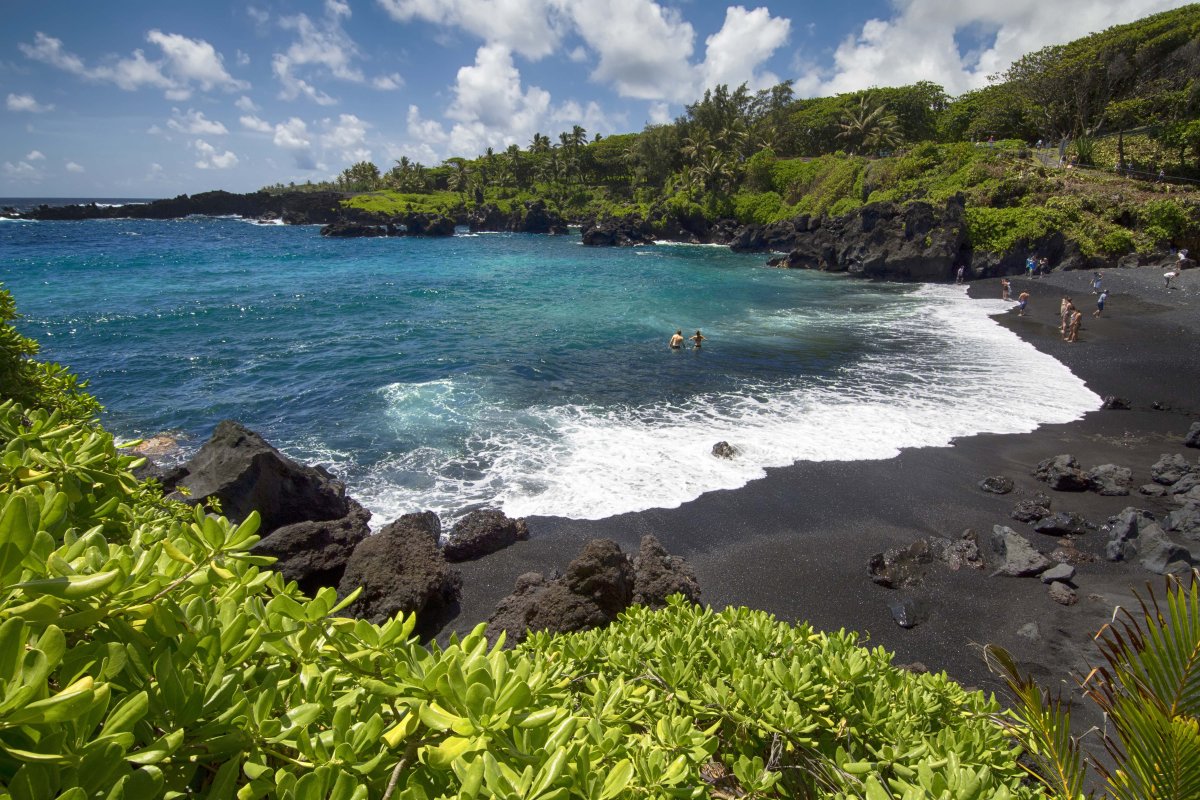 Traveling with family is always a memorable experience; however, if this is your first visit to Hawaii, choosing the right beach for your family is essential to ensure everyone has an enjoyable and safe experience.
To help make your visit to Maui seamless, we've compiled a list of our five favorite beaches that are perfect for kids.
Safety First: Be Aware of Weather Conditions on Maui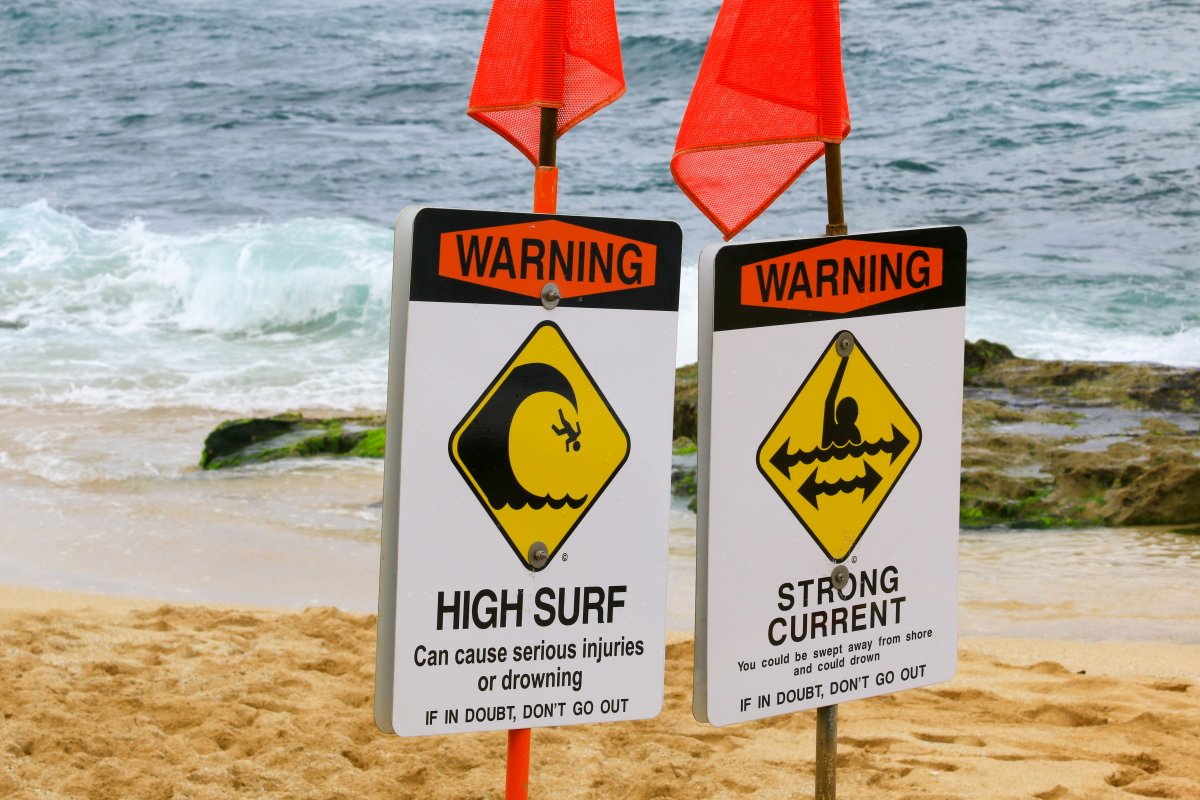 Aside from proximity, it's essential to know about each area, and its beaches before your visit. While you may think Hawaii is all about sunshine and rainbows, what you don't know is how quickly the weather can change on any given day.
Weather on Maui can vary depending on the part of the island you decide to visit. If you plan to visit during the summer, expect to have warm, humid weather and trade winds.
Luckily, you're on an island, and it's just a quick drive down to the beach where you can cool off in the refreshing ocean. Typically, during the summer months, you will find most beaches on Maui to be moderately calm. West and the northern portion of Maui is always a great choice, especially if you're a novice swimmer.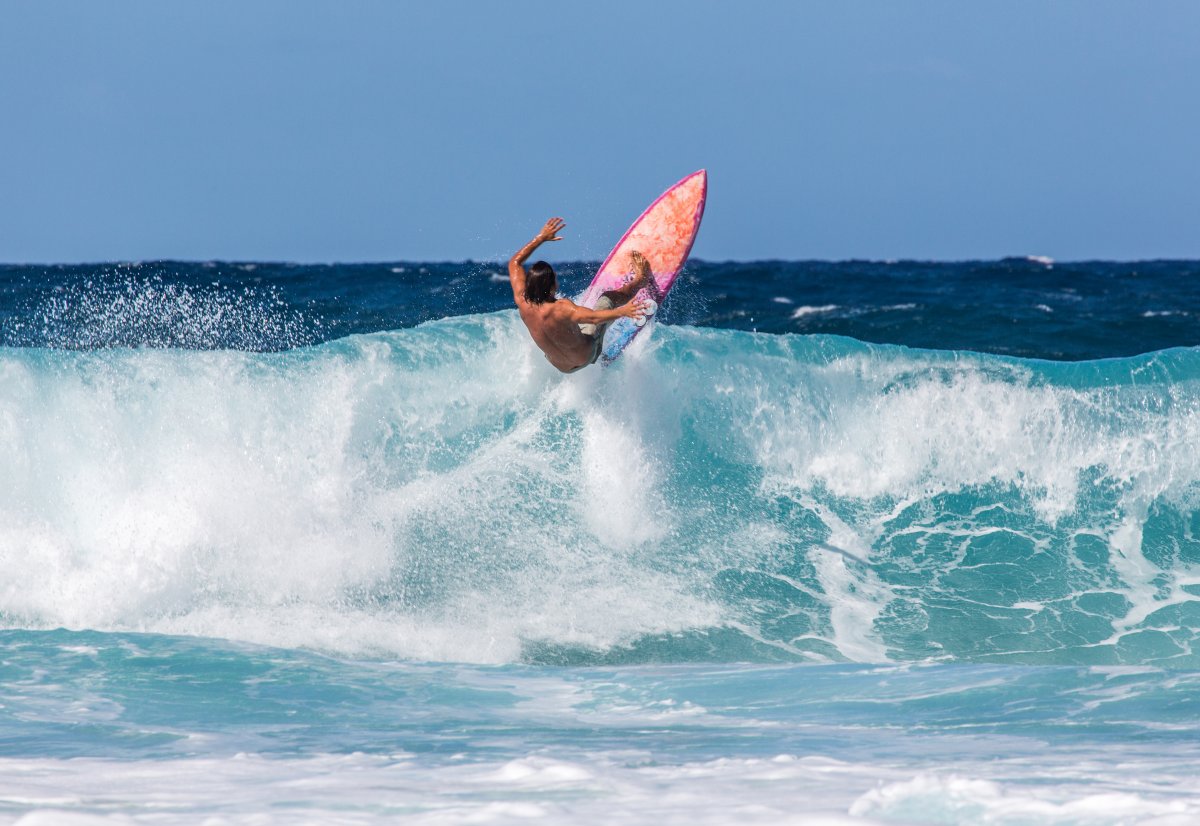 During the winter season, you may find the ocean to be rough and choppy, especially on the northern shores. Nonetheless, the humid weather during winter is much more relaxed and bearable for those traveling with younger children. While west Maui is usually reasonably calm throughout the year, it's best to enjoy beaches on the southern portion of Maui as the beaches are most peaceful during the winter season.
Pack your swim trunks and lather up some reef-safe waterproof sunscreen; it's time to hit the
beach!
Beaches with Lifeguards on Duty: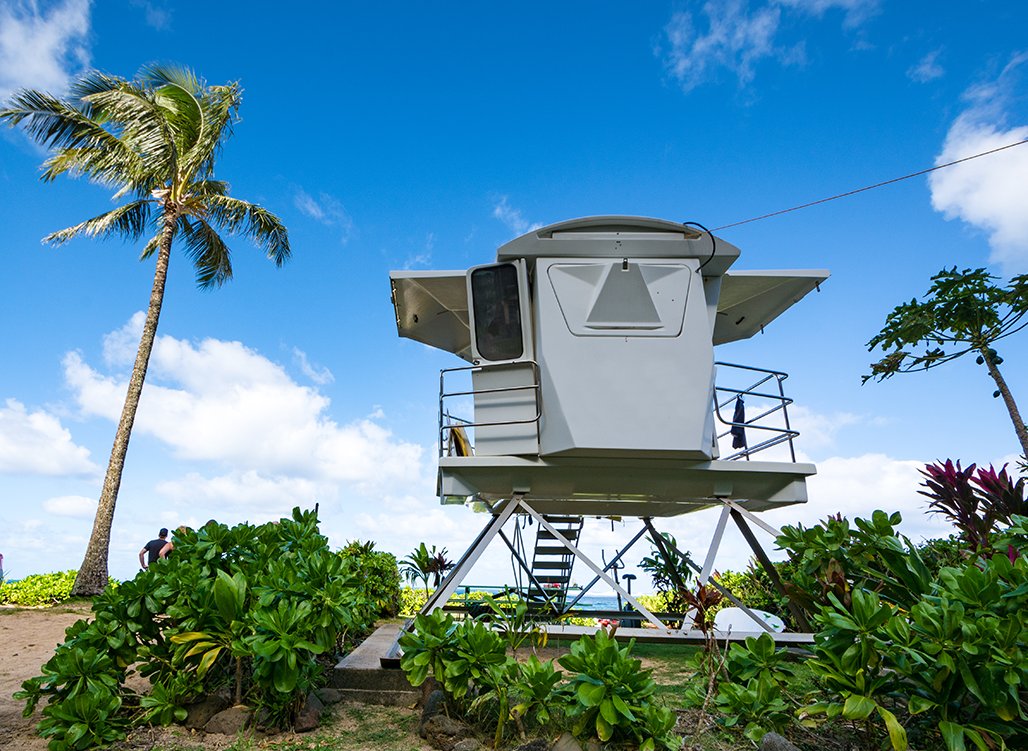 Not all Maui beaches have lifeguards on duty. While lifeguards are posted there for your safety, they are usually the last resort in the event of an emergency. It's essential to practice general safety precautions before entering the water, be aware of posted signs, and always keep an eye on
your children.
Here are Six Safety Precautions to be mindful of to have the best vacation possible.
BEACHES IN WEST MAUI
Baby Beach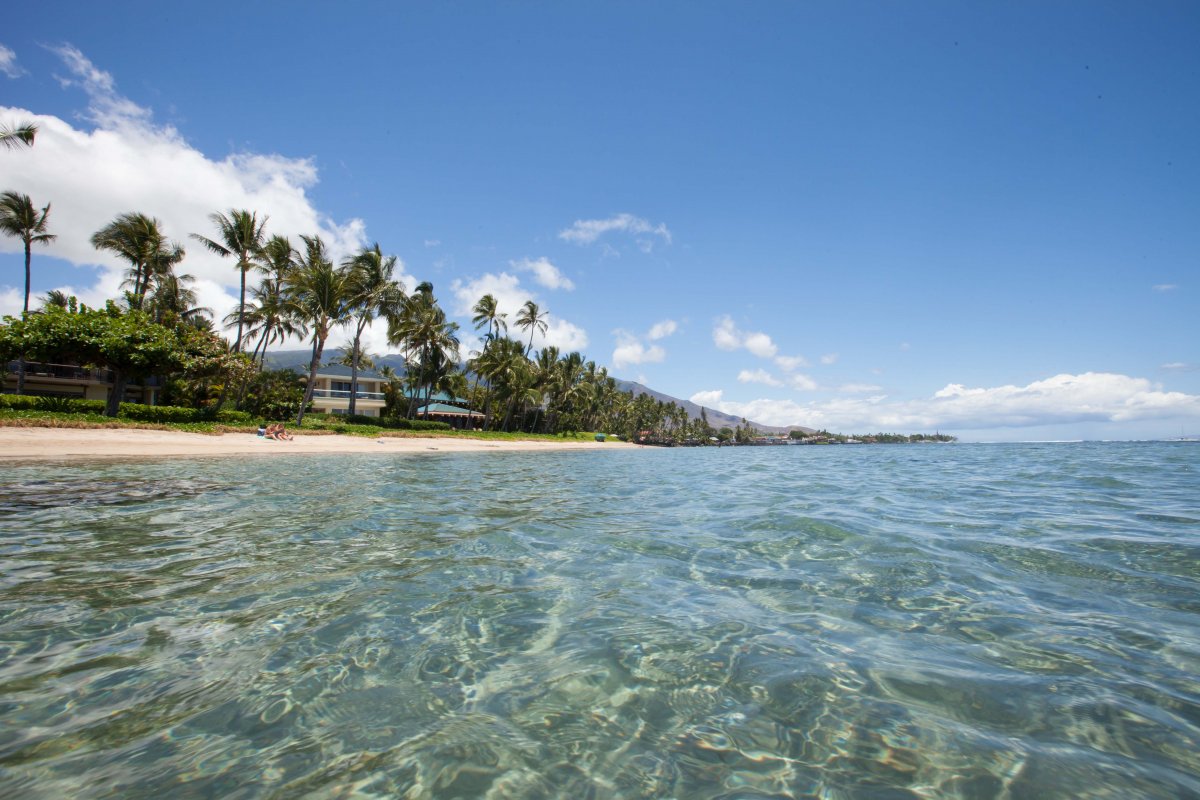 You can find this charming little beach on West Maui, in Lahaina. Due to the distant reef barrier, the water is always gentle, and the sun keeps the water at a warm temperature. The depth of the water is no more than two or three feet, no matter how far out you decide to swim.
Baby Beach is perfect for children of all ages, though, it is especially ideal for toddlers as they get to splash around freely and build castles in the soft velvety white sand. If your children are not avid swimmers, this is a great area to introduce children to their snorkel gear and teach them how to swim.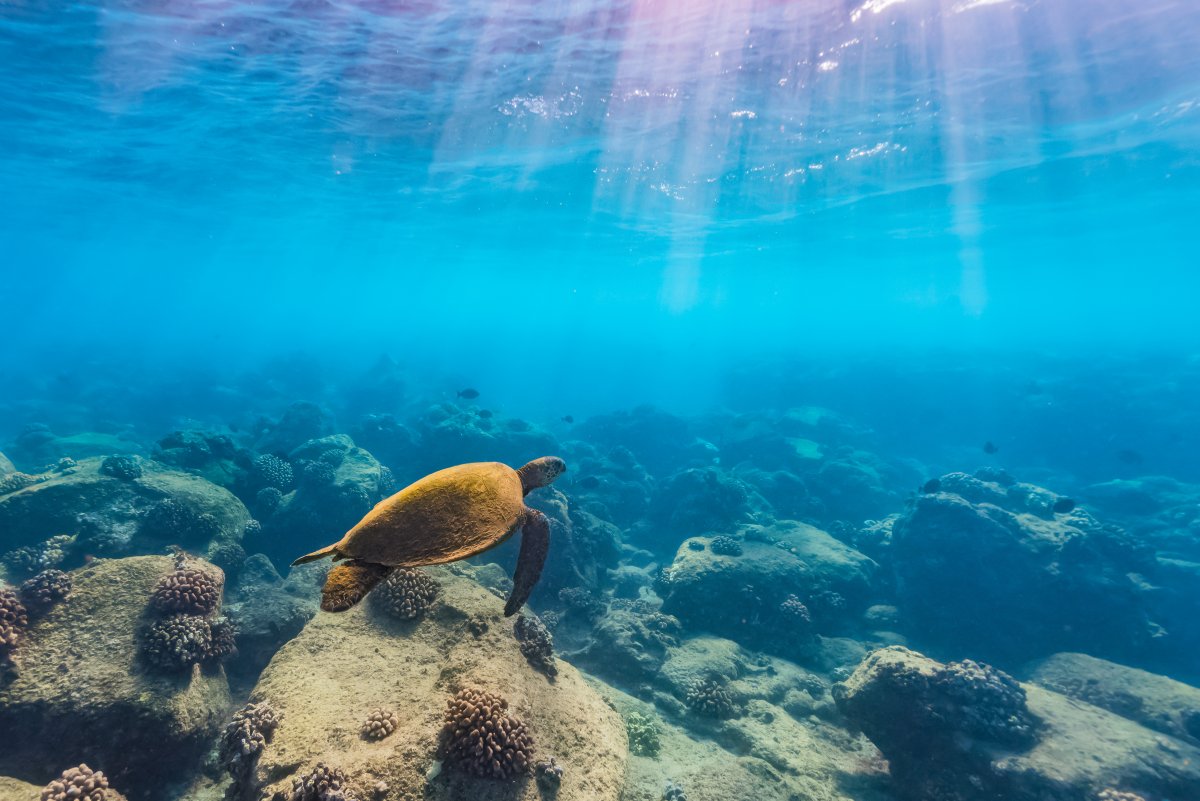 As you head further into the distance, you will find plenty of fish and tide pools to keep kids entertained. The coral reef is not recommended for children to explore alone; these rock-like organisms house other sea creatures and can be very sharp. If you're looking to explore the tide pools, wear reef shoes and do not climb or touch the coral. Coral reefs are very much alive and play a unique role in the ecosystem.
Just behind Baby Beach, you will find a shaded picnic area with barbeques and public bathrooms with outdoor showers. Parking is free.
Another reason why Baby Beach is voted number one for families, it's centrally located between Lahaina Cannery Mall, Lahaina Gateway Shopping Center, and Front Street in Lahaina. When you're ready to head into town for some delicious shaved ice and looking to shop around town, it's just a quick 5-minute drive or 15-minute walk from the beach.
Kapalua Bay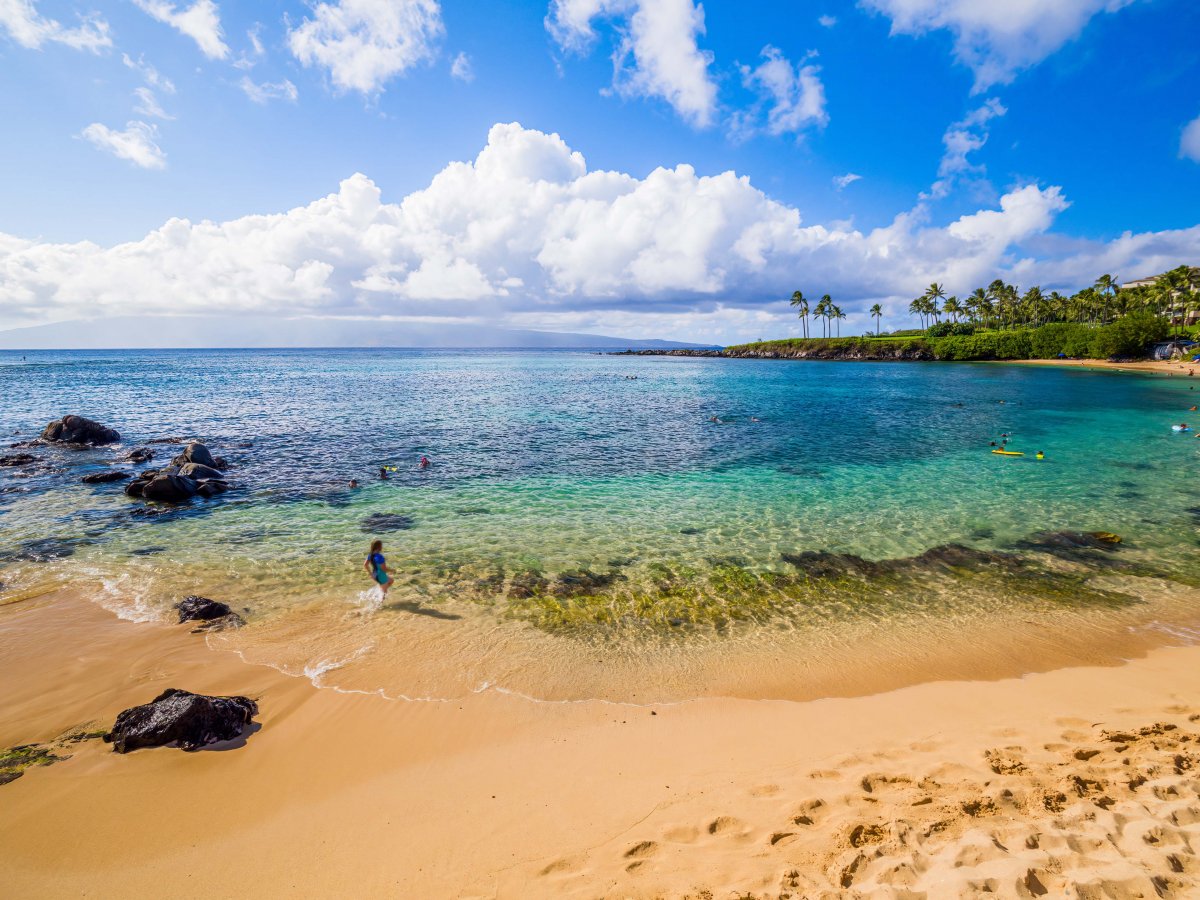 Kapalua Bay is another favored beach on the West Maui and ranked as Hawaii's best beach. Its picturesque beaches and clear turquoise water is what you would expect when visiting Hawaii's beaches. This area is excellent for snorkeling and swimming.
There is limited parking in this area; it's best to start early and pack lunch as there aren't as many restaurants walking distance from the beach. Public bathrooms are reasonably clean, and outdoor showers are available for guest use.
Ka'anapali Beach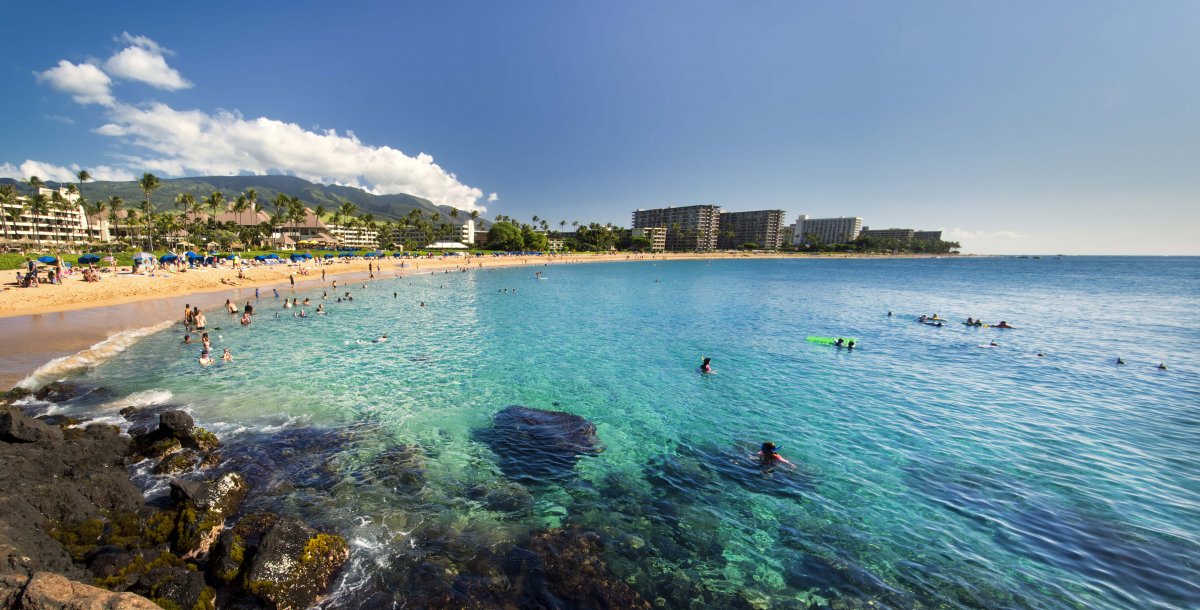 Located between Maui's resort hotels and Canoe beach in Lahaina, you will find Ka'anapali Beach. It's well-known for its stretch of white sandy beach and fantastic snorkeling areas near Black Rock.
While there are many shaded areas along this spectacular beach, this beach can get crowded during certain times of the year due to the resorts and nearby shopping. The beach at Ka'anapali is great for playing on the beach, building sandcastles, and whale watching during the winter season.
If your kids become restless, Whalers Village Shopping Center is just a quick walk away and has a fun outdoor play area in the middle of the mall near the food court. You can also find public beach parking and restrooms in Whalers Village. If you plan to shop or visit restaurants, you can request for validation for up to 3 hours of complimentary parking.
Launiupoko Beach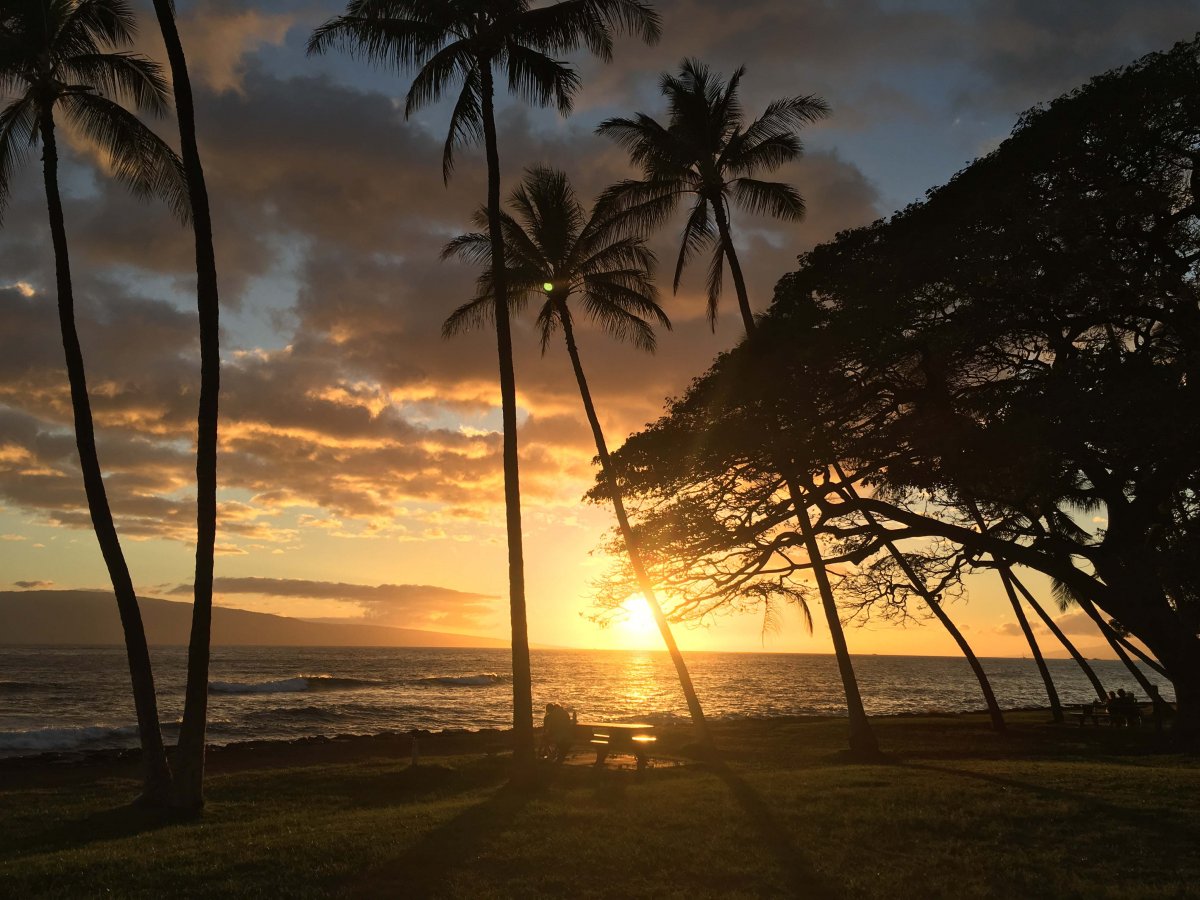 Located between Oluwalu and Lahaina, Launiupoko Beach Park is a local's favorite. This beach is excellent for surfing, barbecuing, and relaxing with family. If you're looking for a laid back beach away from hotels and large crowds, Launiupoko Beach Park is where you want to be.
The lava rock barrier creates a small natural lagoon, keeping the large waves out and makes this an ideal beach for young children. Due to its towering trees, Launiupoko Beach Park has lots of shaded areas to lounge, nap, or enjoy a picnic. There's also a large grassy area for anyone looking to enjoy the surf and gorgeous West Maui sunset.
There are two areas for beach parking at Launiupoko; the main parking area is located directly in front of the park, while additional parking can be found across the street. When you're ready to head out, there are public bathrooms and showers available.
BEACHES IN SOUTH MAUI
Kamaole I, II, and III (Lifeguard on Duty)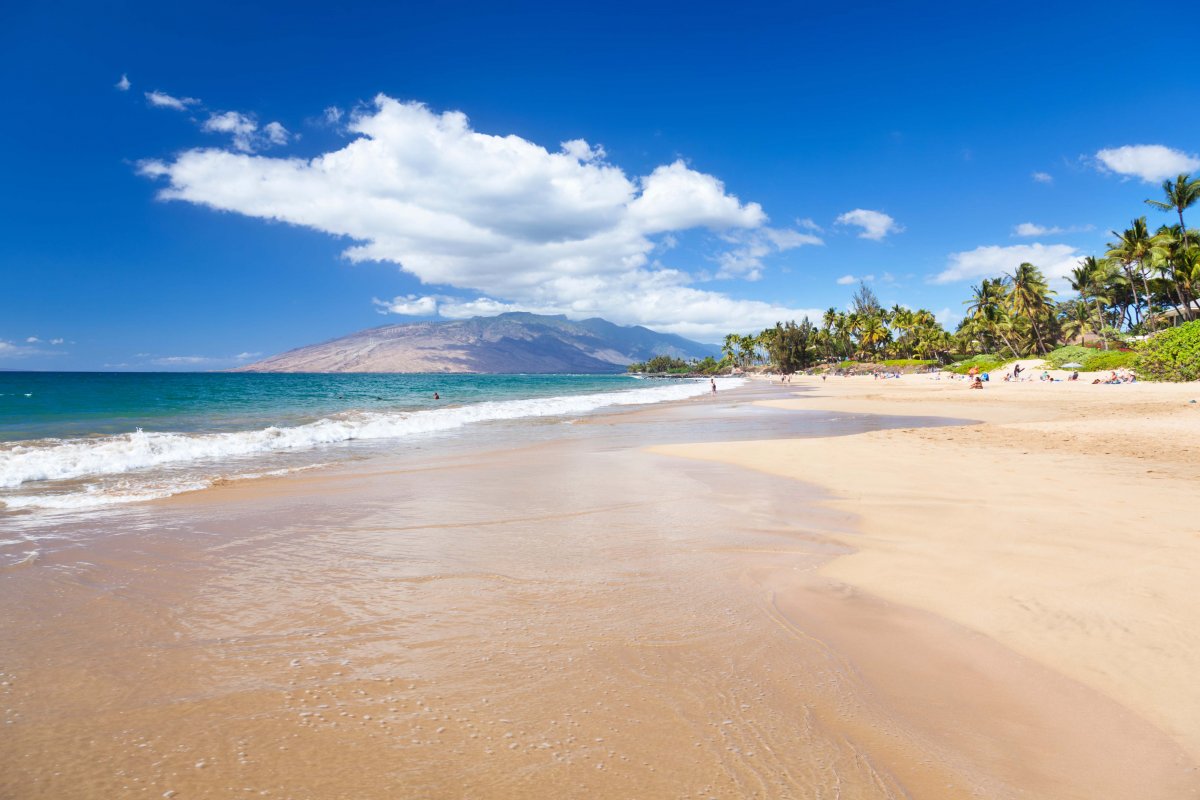 Located along South Kihei road, all Kamaole beaches are known to be family-friendly Maui beaches. However, Kamaole III (also known as King Kamehameha III) is favored by locals as it boasts a playground near rolling grass hills and is excellent for snorkeling. All Kamaole beaches feature outdoor showers, public bathrooms, and parking spaces.
In addition, when you're looking to take a break from the sun, Kamaole Beaches are located near many shops and restaurants in Kihei. Opt for a scenic walk into town to experience local food, grab a refreshing beverage, or browse through shops for fun souvenirs. There are lots to do in this fun town.
Sugar Beach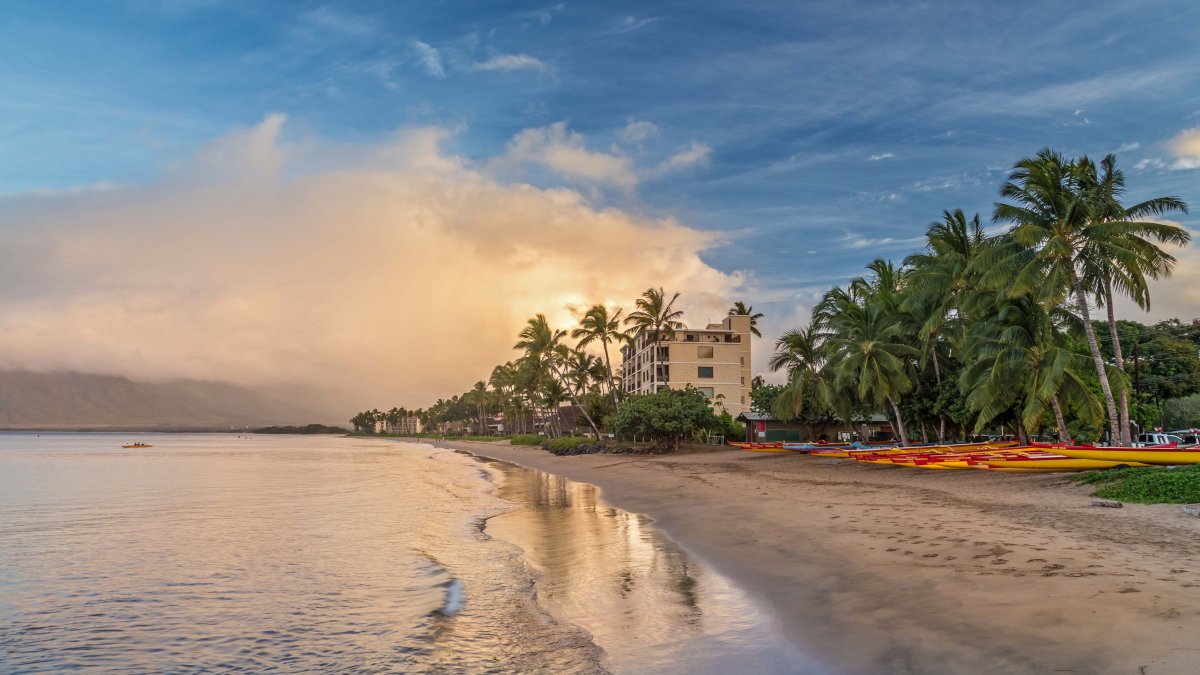 Located on the north end of Kihei, Sugar Beach (also formally known as Kealia Beach) is known as the longest beach on Maui, this beach stretches from Ma'alaea Harbor and ends near resorts in Kihei.
If you're looking to enjoy the beach but want to avoid getting too much exposure from the sun, north Sugar Beach (near resorts) is another baby beach for toddlers and younger children. Sugar Beach is also an excellent location for infants, as there are ample shaded areas along the shoreline, and shaded beaches are generally hard to find on Maui. It's best to start reasonably early if you plan to visit Sugar Beach, as it is very calm in the morning and can get fairly windy later in the afternoon.
Blog Subjects: Maui, Maui Beaches, Maui Activities