April Events in Hawaii
Back

April Events in Hawaii
If you are staying at an Exotic Estates vacation home in April, don't miss out on some of the local events that Hawaii has to offer! We have compiled a list of events that you and your guests can attend while on your vacation in paradise!
Maui Events April 2016
If you are staying in Maui, check out these local events!
Chinese Kite Festival
The Wo HIng Museum in Lahaina will host the Chinese Kite Festival on April 15th and April 16th. The entire family can celebrate the wonderful world of kites during a traditional Chinese Kite Festival, where you will find a colorful exhibit of handmade kites in traditional and modern styles. You can participate in workshops to make your own kite, or purchase one of many kites for sale. You will also learn the history of kiting from around the world, and enjoy Chinese music and entertainment. The entire event is free and you can find out more about it here: http://lahainarestoration.org/explore-world-of-kites-kite-flying-at-chinese-kite-festival/
Botanical Gardens Benefit Dinner
Enjoy a night out while you support local Hawaiian plants at the 2nd annual Maui Nui Botanical Gardens' Benefit Dinner. On April 23rd from 5-9 PM, the Botanical Gardens will host a benefit dinner celebrating the heritage of Native Hawaiian Plants. You will enjoy Hawaiian music, hula, a silent auction, cocktails, and dinner prepared by Chef Kealoha Domingo. This event is for 21 and older and tickets are available at $100, or $750 for a table of eight. All proceeds benefit the mission and programs of Maui Nui Botanical Gardens. For more information on attending this event contact Whit Germano at 808-249-2798 or whit@mnbg.org.
Harlem Globetrotters come to Maui
Get ready for a night of action at the War Memorial Gymnasium when the Harlem Globetrotters will be in town! On April 24th, you can help celebrate over 90 years of sportsmanship with the world-famous Harlem Globetrotters who are bringing their unsurpassed show to Hawaii. After the game, the Globetrotters will sign autographs and take photos with fans. For more info contact the box office at 808-242-7469.
Laugh with Cheech and Chong
For a night filled with laughter, be sure to check out Cheech and Chong - Live on Maui at the Lahaina Civic Center Amphitheatre. Cheech Marin and Tommy Chong's impressive success began on the stand up comedy circuit, which led to nine hit comedy albums and eight hit films. After breaking box office records, shattering comedy album sales, and garnering multiple Grammy nominations, these two comedians have been pleasing fans for more than a decade. On April 30th, this hilarious duo will continue their comedy streak for all of Maui. For tickets visit: http://honoluluboxoffice.com/cheechchong/
Oahu Events April 2016
If you are staying at one of our Beautiful Oahu vacation homes, here are some local events for the month of April.
Run a 10k
Start your vacation off with a bang and participate in the 19th annual Ford Island Bridge Run 10k. This race takes place at Richardson Field on April 2nd from 7 AM- 10 AM. For more information click call 808-448-9907
Learn How to Make a Lei
On April 13-14 you can enjoy a free Lei making workshop at Manoa Valley District Park. A fun activity for the entire family, these free workshops are open to the public and will provide all participants with an opportunity to learn or improve their Lei making skills for the upcoming Lei Day celebration! You will learn the three different methods of making a lei: kui, hili, and while. Make sure to call in advance to register for the class! Contact Mark Koga at 808-988-0513.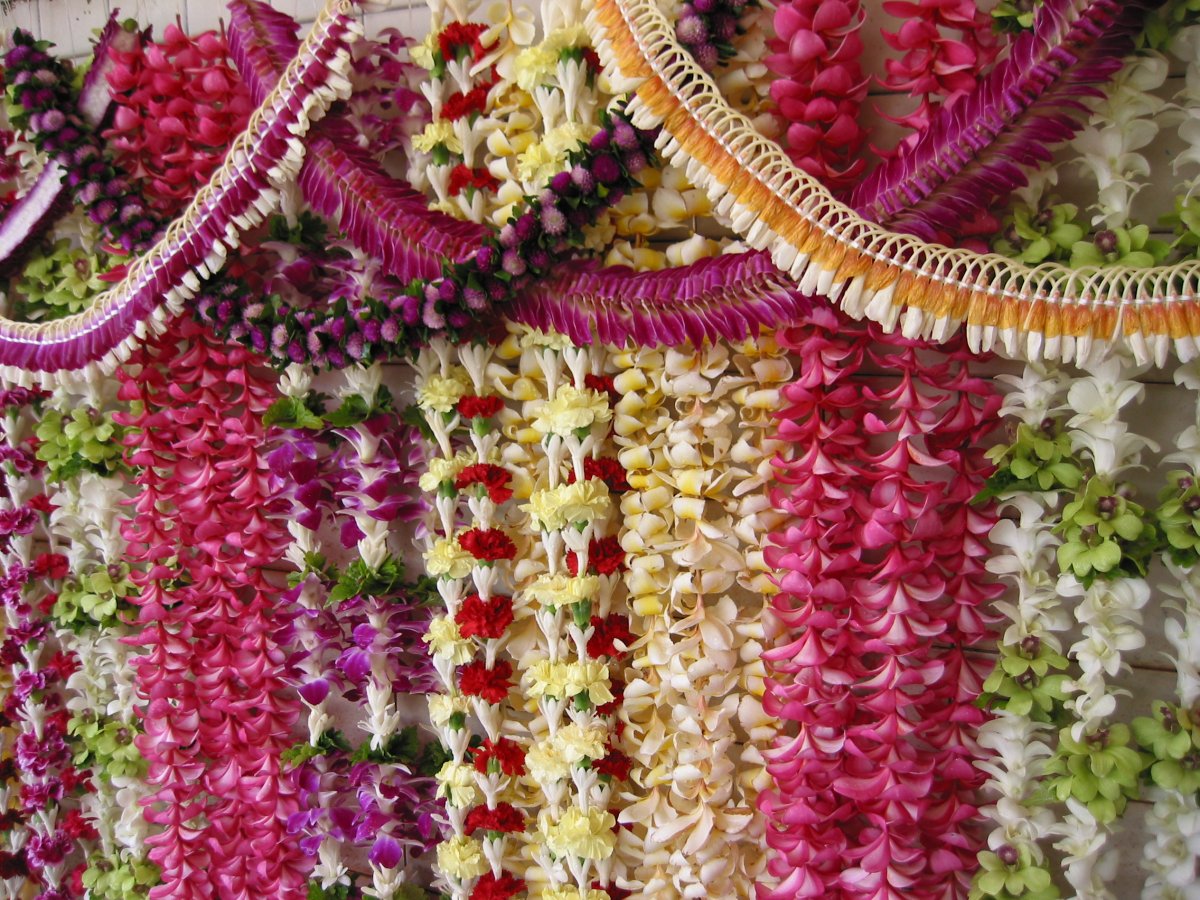 Surf Grom Contest
Calling out to any young surfers in the family, check out the 19th annual T&C Surf Grom Contest located at Kuhio Beach Park in Honolulu on April 23 and 24th. Check out the local youth as they test their skills at Queen's surf break in a non-competitive surf contest just for kids. Open to surfer's ages 3-12, the event gives young groms the chance to showcase and develop their skills at one of the premier breaks of the South Shore. With the beautiful Diamond Head in the background, the entire family will love watching this special surf contest! For more information visit http://www.tcsurf.com/grom16/.
Kauai Events April 2016
If you are staying in one of Exotic Estate's beautiful Kauai homes, check out what's on schedule in April.
Earth Day Rising Festival
Check out the 6th annual Earth Day Rising Festival on Sunday, April 24th at the Malama Kauai Community Farm. You can help to celebrate mother earth with agriculture and sustainability workshops, get updated on Kauai conservation, join a mini seed and plant exchange, and enjoy live music and delicious food! Visit www.malamakauai.org for more info or call Megan at (808) 828-0685 x12.
Celebrate May Day
To celebrate spring each year, Malie Foundation offers the Na Lei Hiwahiwa May Day Celebration concert, which is always held on the first Friday before May 1st. This concert creates a welcoming experience for the entire family and features local Hawaiian music and entertainment. For more info visit http://maliefoundation.org
Big Island Events April 2016
The Big Island offers a great lineup of local events, kicking off with the famous Merrie Monarch Festival.
Merrie Monarch Festival
Come enjoy the 53rd Merrie Monarch Festival from March 27-April 2. This is Hawaii's most celebrated hula competition and is a week filled with festivities such as exhibitions, musical entertainments, arts and crafts fairs, and the Miss Aloha Hula Competition. You won't want to miss this exciting festival!
Aids Walk
Get fit and support a great cause! Join the 5th Annual Big Island Aids walk in Hilo on April 9. This is an exciting event and is an easy two-mile walk around the Liliuokalani Gardens. Great for the entire family, there will be a community organizations health fair, live entertainment, raffle prizes, and refreshments. There is no fee to walk and any registered walker who raises $20 or more will receive a free event t-shirt. Log on and register at http://bigislandaidswalk16.kintera.org/
Wonderful Watercolors
Feeling artistic? Check out "Wonderful Watercolors" with artist Lisa Louise Adams. On April 18th, you will be instructed in a watercolor workshop at Volcano Art Center's Niaulani campus. You will enjoy the delightful world of watercolors and dive deep into your painting practice. Bring a few friends and a sense of adventure for this exciting workshop!
No matter which island you are on, Hawaii has a plethora of local events to keep you and your guests entertained throughout your stay!
Blog Subjects: Hawaii, April Events in Maui