Your Chance to Stay at Rainbow Falls Villa in Hawaii For Free!
Back

Your Chance to Stay at Rainbow Falls Villa in Hawaii For Free!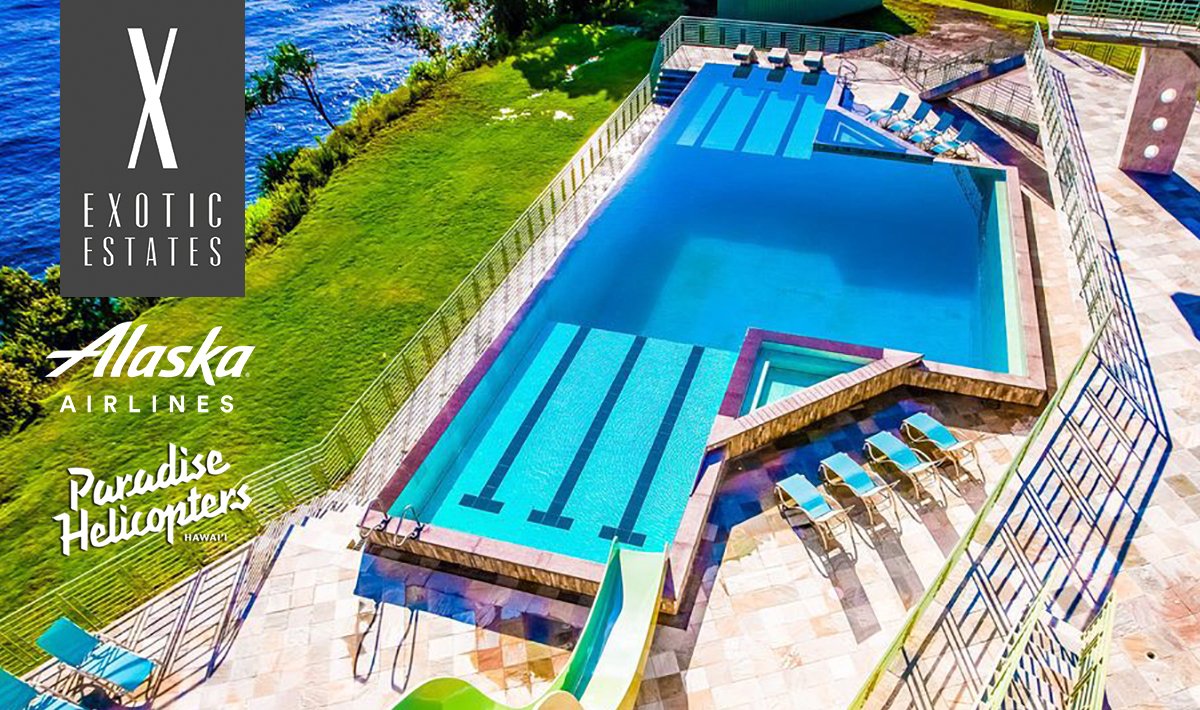 Rainbow Falls Estate – Big Island of Hawaii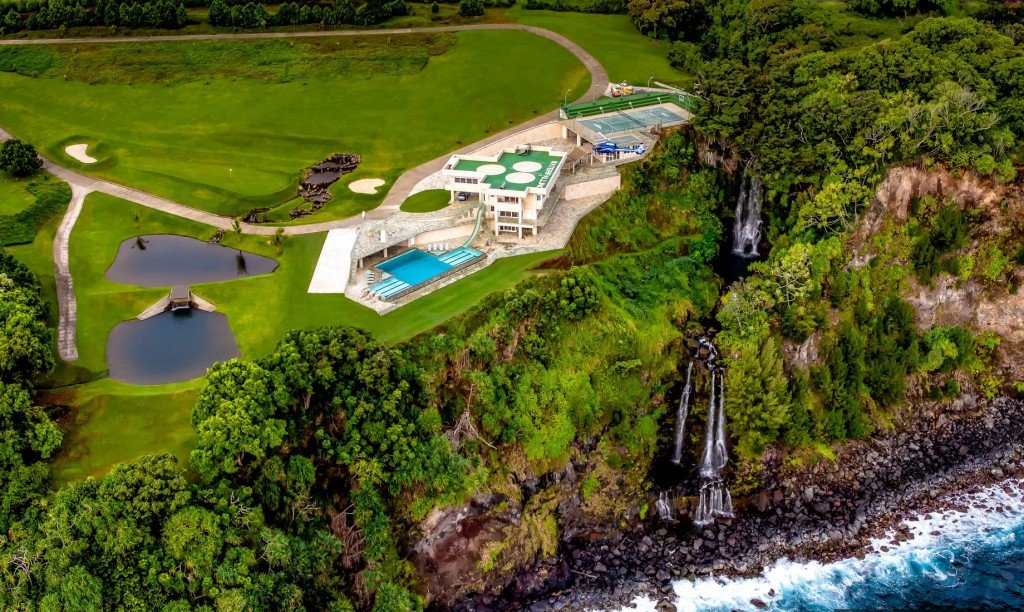 Exotic Estates, Alaska Airlines, and Paradise Helicopters have joined forces to offer a lucky winner the chance to enjoy the majestic Big Island mansion, Rainbow Falls Estate!
This epic manor showcases the best in luxury living and was handpicked for the Exotic Estates collection. Perched on a cliff along the Hamakua Coast in Ninole, Hawaii, this luxury vacation home gets its name from the incredible double waterfall that is on view from every room. Every day, rainbows seem to end at these glorious falls, bestowing a blessing on the land and its guests.
Rainbow Falls boasts its own golf course, an Olympic-sized 16 ft. deep swimming pool complete with two-story waterslide (fun!) and 21 ft. diving platform, and a tennis and basketball court with ample spectator seating.
While designed for a family, the home is also ideal for corporate retreats and the ultimate destination wedding in Hawaii, with plenty of space on the grounds for a fabulous wedding experience!
The entire complex is over nine acres, with nearly 10,000 sq. ft. under roof. Highly desirable materials such as Italian Travertine marble have been used in designing the home.
The main home offers 8,100 sq. ft. of luxury living, with five bedrooms and six full and two half baths. There is accommodation for 12 lucky guests to stay overnight on the property, in comfortable bedrooms, each with stunning views of the Pacific Ocean and enchanting waterfalls that flank the property.
Enter for YOUR chance to win!
Exotic Estates has teamed up with Alaska Airlines and Paradise Helicopters to offer the Hawaii Villa Escape Sweepstakes worth $25,000!
The lucky winner will receive Four (4) Round-Trip Economy Class tickets on Alaska Airlines to fly you and 3 guests from any city in Alaska's US Mainland network to Kailua-Kona on the Big Island of Hawaii!
Then, you and your guests (up to 5!) spend 4 nights at Rainbow Falls Villa overlooking the Pacific Ocean and awe-inspiring double waterfall!
To top it off, you will all be whisked away directly from the rooftop of Rainbow Falls Villa on a private, custom helicopter tour of the Big Island with Paradise Helicopters!
This is truly a vacation of a lifetime!
Alaska Airlines
Alaska Airlines offers convenient non-stops from 8 cities along the West Coast to 4 islands in Hawai'i.
Your journey becomes part of the adventure as you watch free entertainment, snack on Pacific Northwest inspired food and beverages, relax in custom power-equipped seats, and enjoy award-winning service. It's all part of their in-flight experience designed to go above and beyond your expectations.
You will also receive a complimentary Mai Tai on your way to Hawaii. It doesn't get much better than that!
In addition, Exotic Estates has gorgeous vacation homes in California, Puerto Vallarta, Mexico and on the ski slopes of Utah, and Alaska Airlines serves all those destinations and many more!
For frequent flyers, your journey today can be an adventure tomorrow with Mileage Plan. Members can earn and redeem miles on over 16 airline partners to over 800 destinations Worldwide.
Paradise Helicopters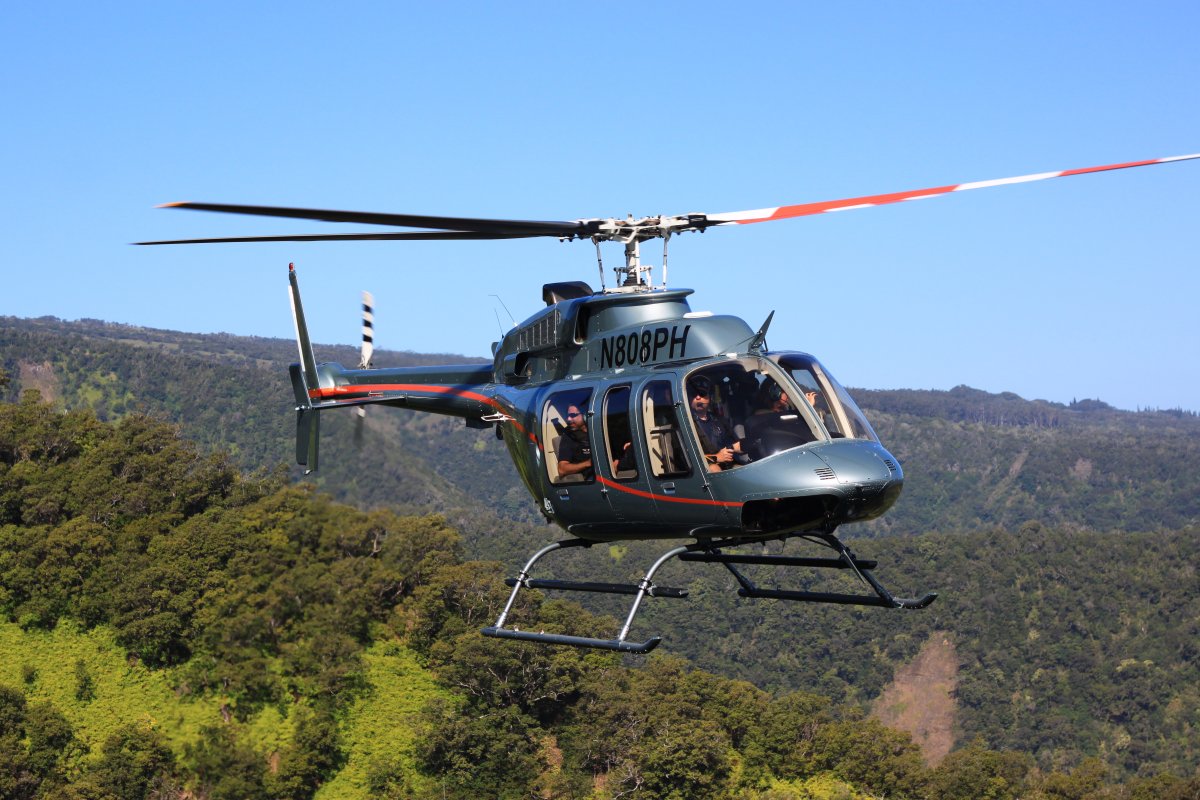 Paradise Helicopters is Hawaii's premiere helicopter tour company and specializes in creating the most unique, fun and flexible air tours & charters across the Hawaiian Islands.
On your private tour you and your guests will see the breathtaking beauty of Hawai'i Island plus land at an exclusive remote overlook for a total immersion into the enticingly remote Kohala area.
Be whisked away directly from your Rainbow Falls Villa. See Hilo town and the lush rainforests of East Hawai'i. Explore the activity at Kilauea volcano. If Pele is willing, you'll get a peek into the molten heart of Hawai'i in the form of hot lava. Overfly the world famous Kona coffee district. View the dramatic landscape and the world-famous white sand beaches and resorts of Waikoloa en route to back to your remote landing where you can explore the area during your time on the ground or relax at a scenic overlook with vistas of the real Hawaii.
Finally take a tour into the deep Kohala valleys with its towering waterfalls and breath-taking beauty before arriving back to your rooftop at Rainbow Falls Villa.
Enter today for a chance to win a luxury villa vacation worth $25,000 at Rainbow Falls Villa in Hawaii! Prize includes 4 round-trip tickets on Alaska Airlines from the US Mainland to the Big Island and a private helicopter tour with Paradise Helicopters!
Must be 21 years of age or older and be a legal resident of the United States.
Blog Subjects: Big Island, Hawaii, Sweepstakes, Alaska Airlines