Maui Villa Tours & Inspections
Back
By Shanon Searls
Among many qualities that sets Exotic Estates apart in the vacation rental market, is that we regularly inspect our villas in our most popular destinations. Recently, our team traveled to Hawaii to tour villas on three islands, some old, some new, but all equally amazing in quality!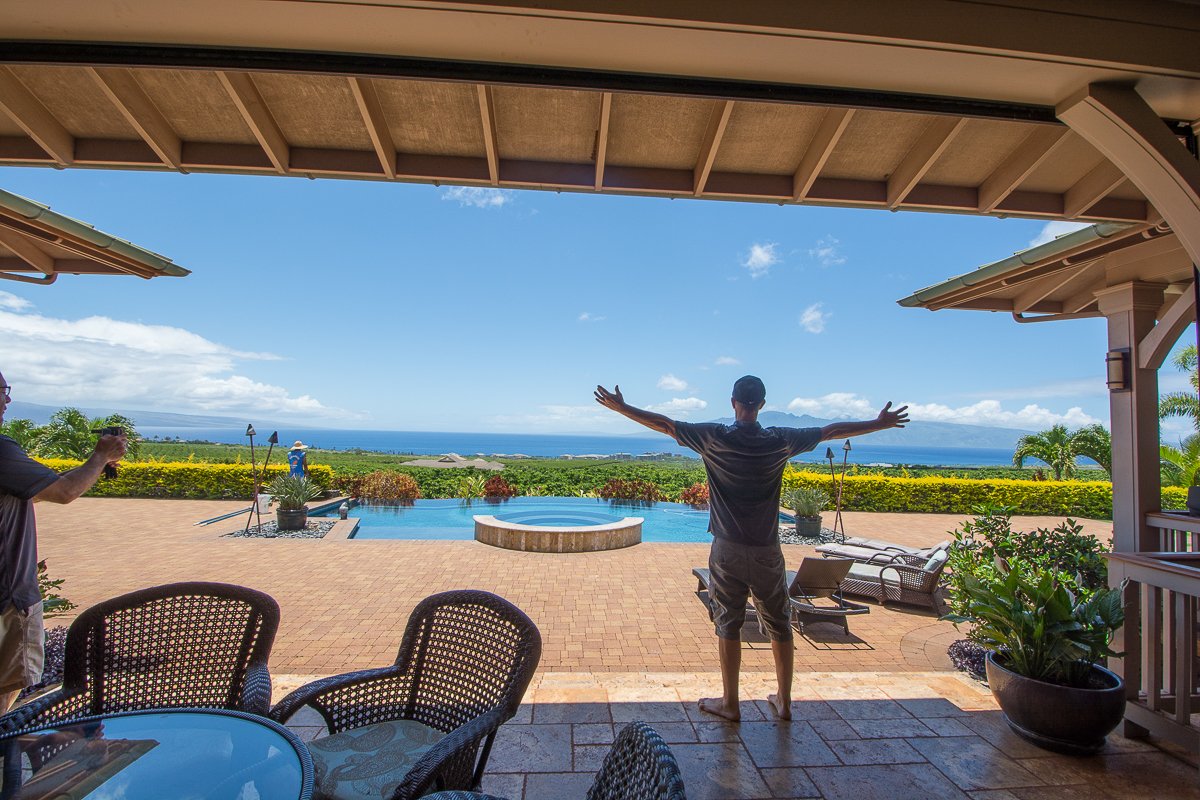 When you are looking rent a luxury vacation home in Hawaii, you want to be sure that you are in good hands and that the people you are working with know the home and can speak to its qualities first-hand. With Exotic Estates, you can rest assured that our team has your interests at heart and will use their personal knownledge and expertise to connect you with the ideal home.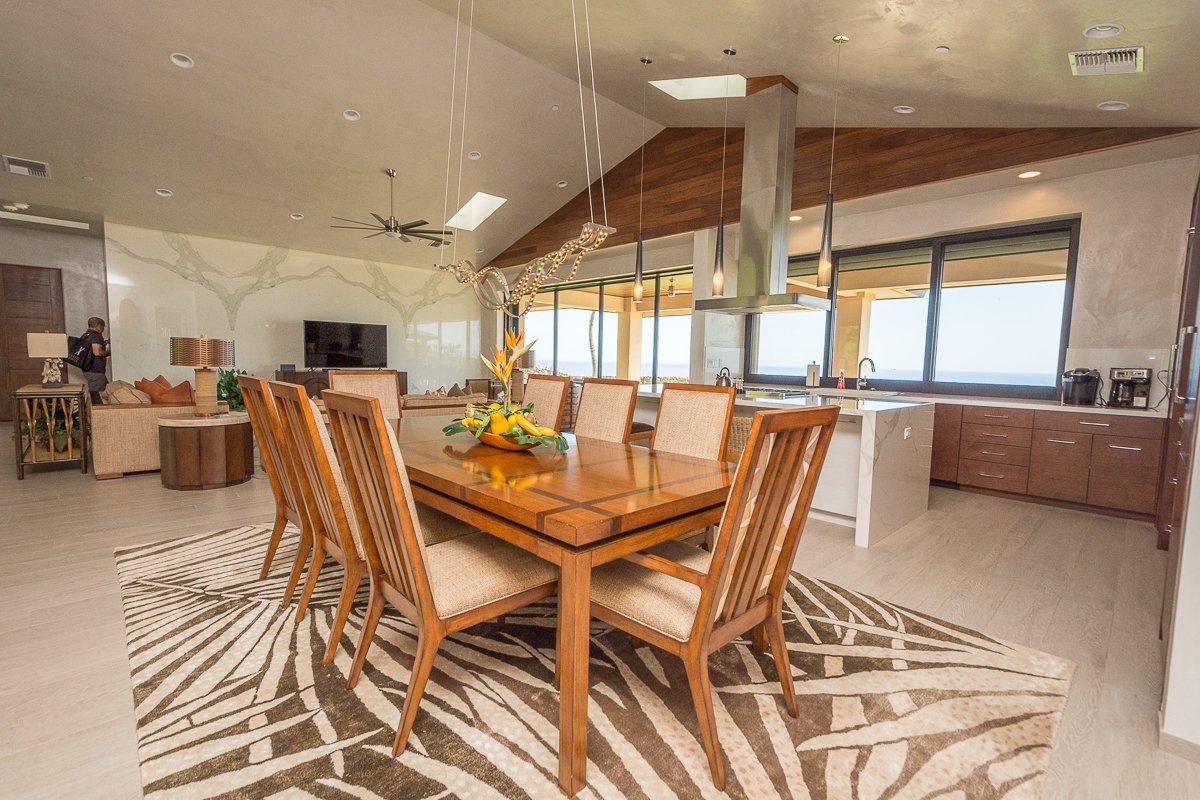 During our inspection process, there is a detailed amenities checklist that is completed and is then transferred into our central database to provide you with a comprehensive overview of your vacation homes features and services. Not only is this done when we acquire a home, but at least bi-annually we are completing tours and walk-throughs to keep our records accurate and up-to-date.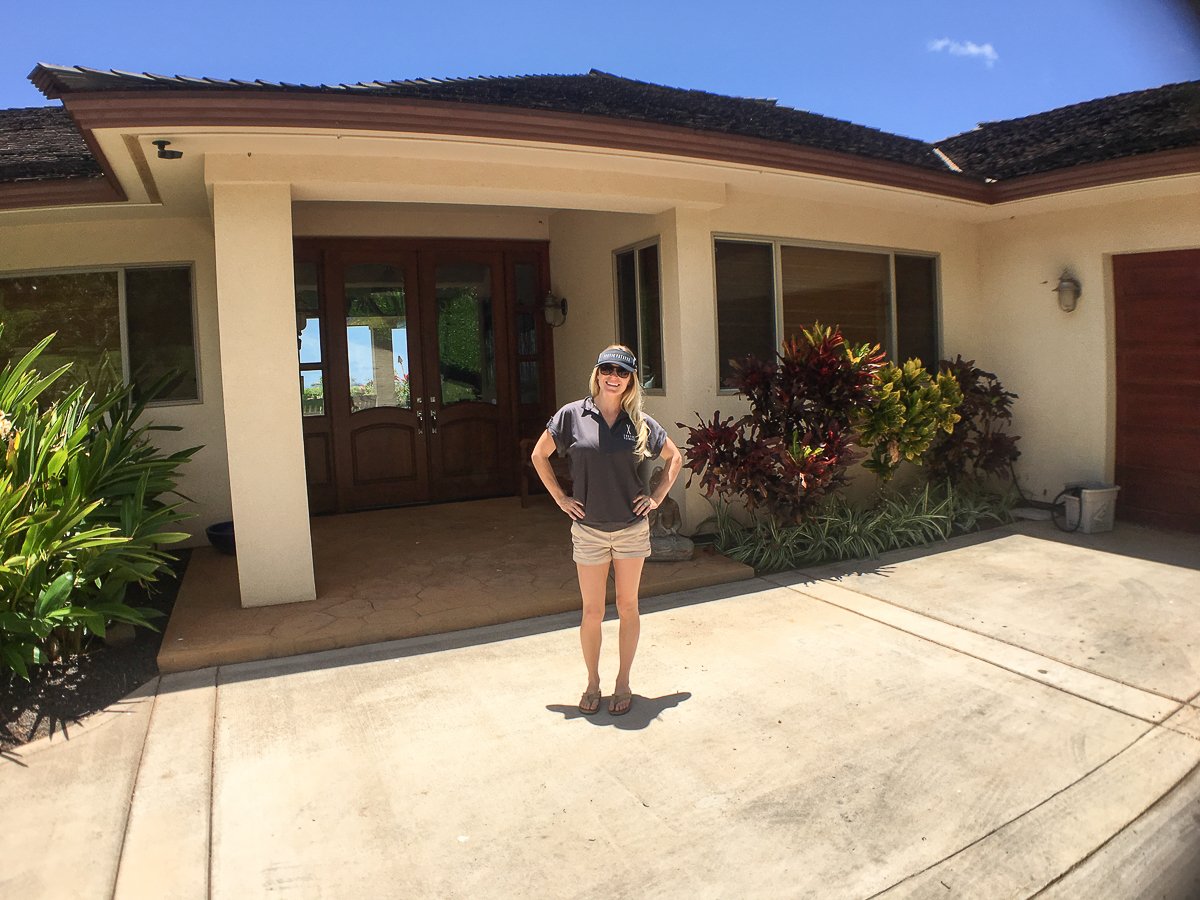 During our recent Maui tour, our schedule was packed full of home inspections. With several Maui vacation villas on this gorgeous island, we spent five days touring and inspecting amazing homes. The limited time we had between, we spent sightseeing and exploring the local Maui shops and restaurants so that we could provide you with first-hand experiences on all the best places to discover.
Although Maui isn't the biggest Hawaiian Island, there are plenty of beautiful and unique areas to choose from when seeking an ideal vacation home for your group!
Maui Villa Tours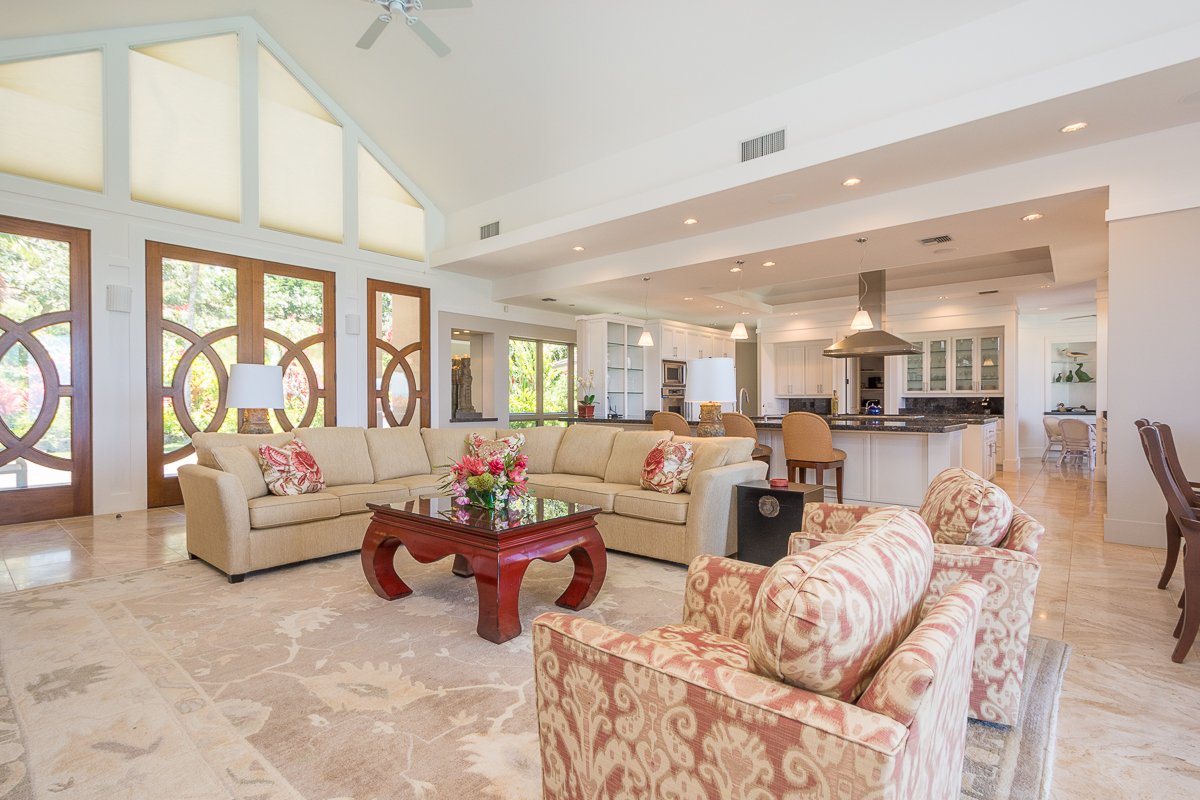 Upon arriving in Maui, we stayed in the bustling town of Lahaina where you will find a plethora of gorgeous vacation homes, yummy local restuarants, a town full of shopping and a coastline of beautiful gold-sand beaches.
Lahaina - Stocking Up on Local Eats
We stopped at the local Foodland, which is a great place to stock up for your vacation and the spot where you will see locals shopping as well. If you are brave, there is a great selection of local foods, including my favorite, Poke!!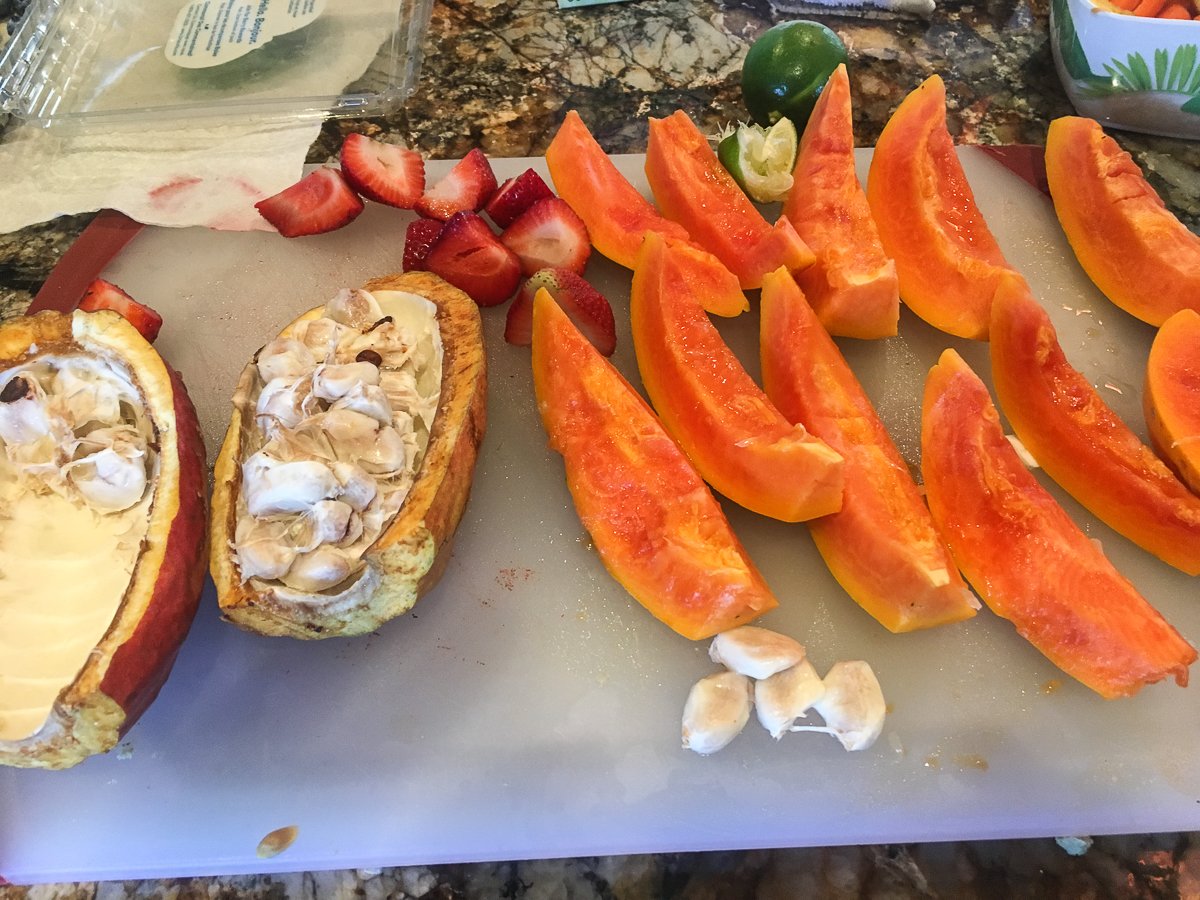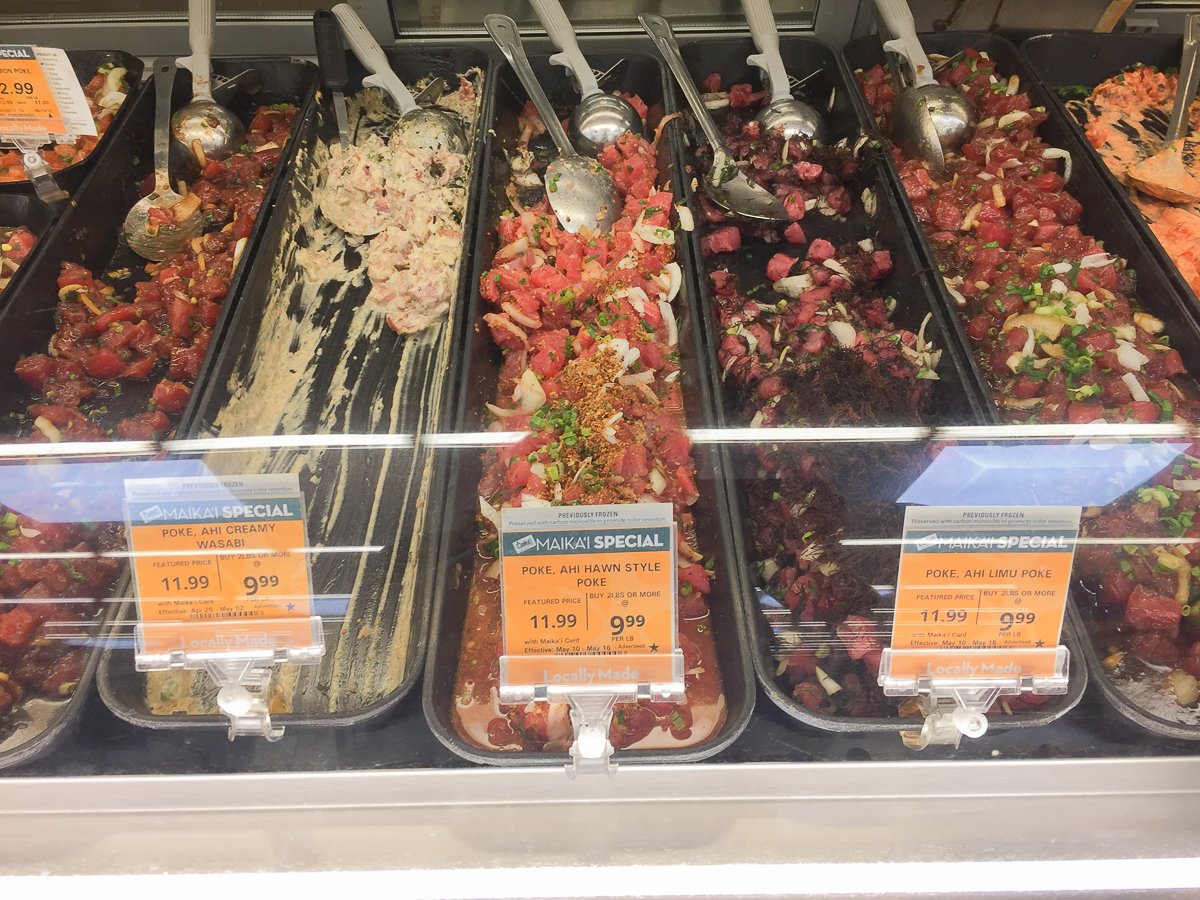 Kapalua
We started our tour at the Montage Condos at Kapalua, just north of Lahaina Town. Kapalua, which means "arms embracing the sea" is one of Maui's premier resort areas and sits as the base of the West Maui Mountains and along the gorgeous western coast of Maui. The shoreline of Kapalua features gorgeous bays where you can snorkel, sun bathe, and even swim with the turtles.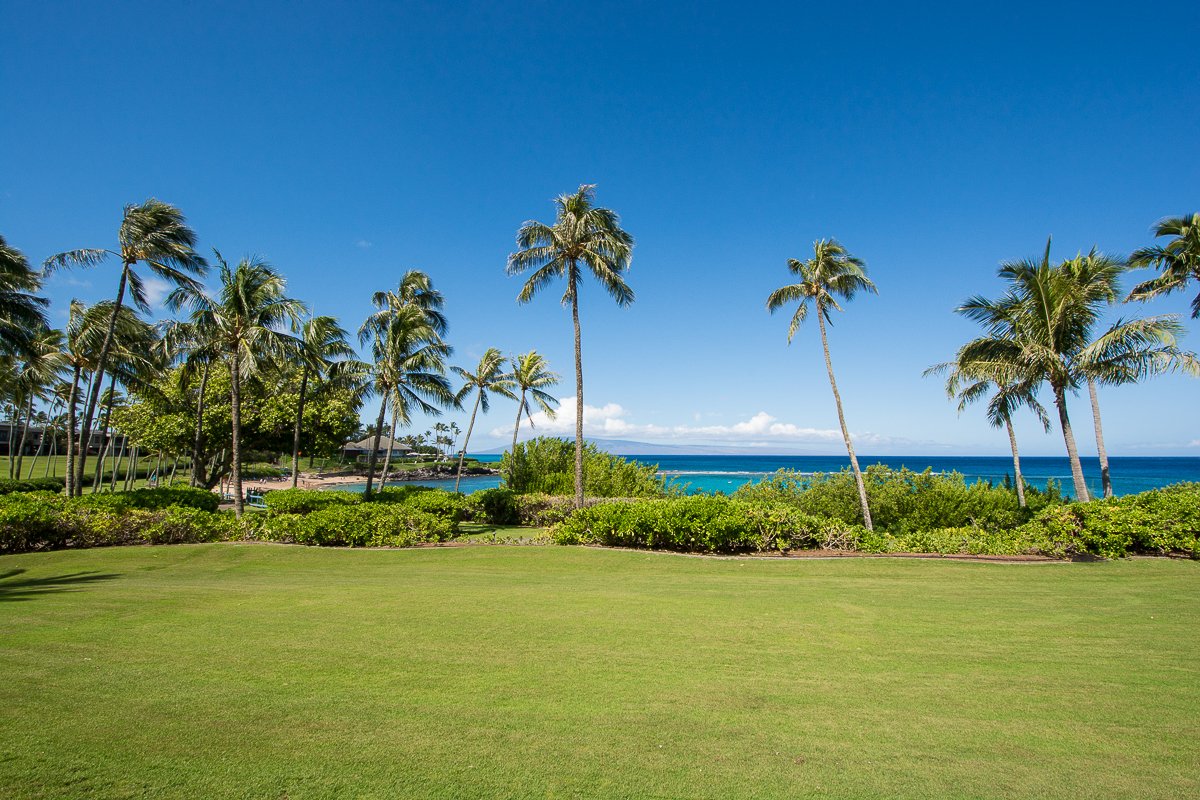 Home to the Ritz-Carlton Kapalua, you will find a plethora of boutiques, delicious local dining, historical sites, and world-class golf courses.
Guests who stay at the Montage can enjoy the many perks that come with the unit, including two complimentary parking spaces as well as free Wi-Fi. Guests may also take advantage of the free Kapalua Shuttle Service to reach nearby restaurants, golf courses or beaches. In addition, as a courtesy, the guests may also use the gym at "Spa Montage" for a nominal daily fee.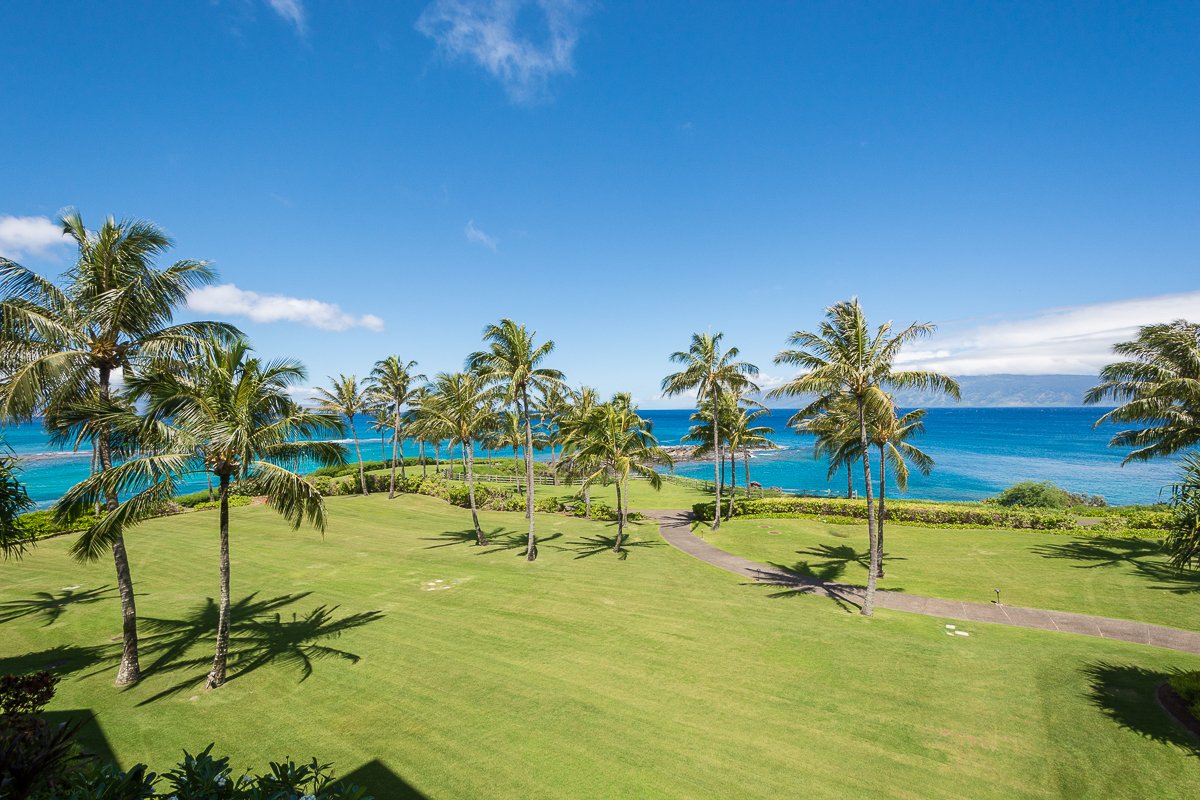 The views from these condos are gorgeous, and each is privately owned and features comfortable and luxurious amenities. The furnishings and decor reflect each owner's personal and unique style!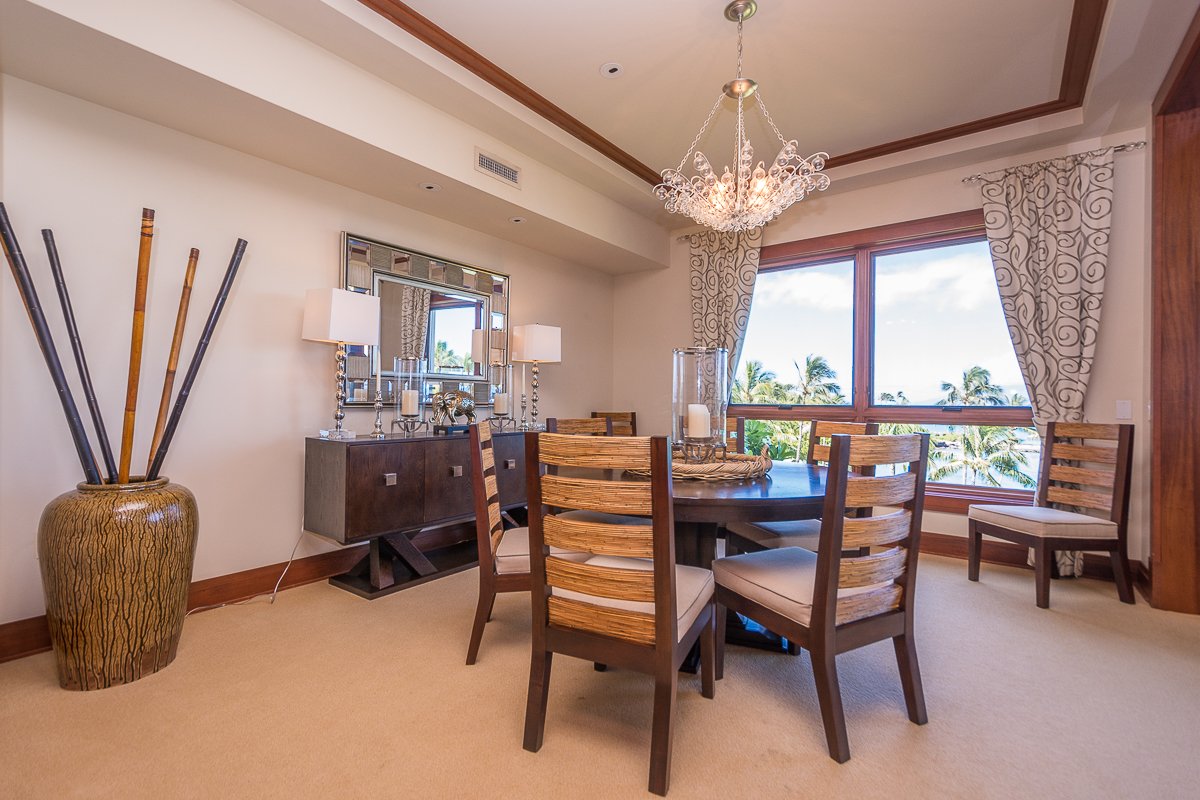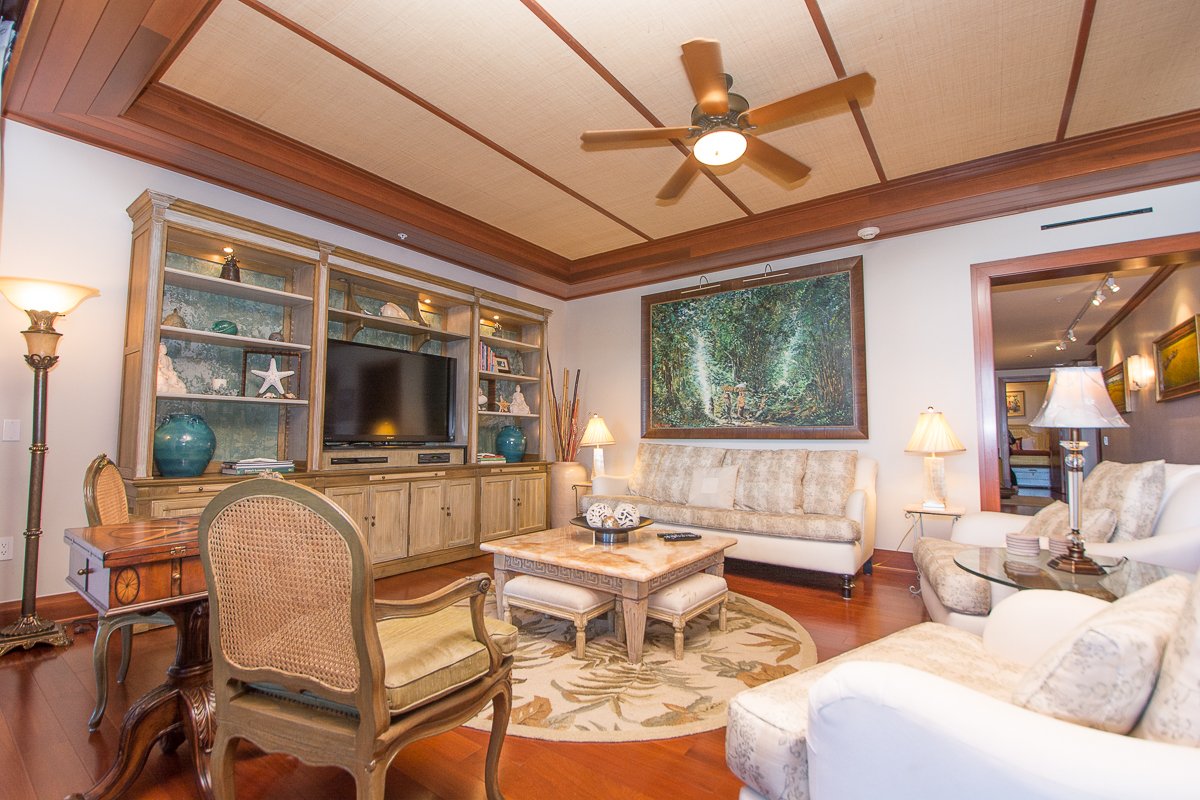 From the Montage, we drove over to the Plantation Estate which is truly one of our favorite Maui Villas. Recently renovated, this luxury villa is truly exquisite and offers incredible ocean and golf-course views. We made a quick pit-stop at the Honulua Store, which is an adorable general store that has been recently renovated and features food, drinks and gift items. I grabbed a yummy chicken salad and pre-biotic drink but there was also a custom sandwich shop and plenty of delicious local options. This is perfect to grab a snack on your way to the beach!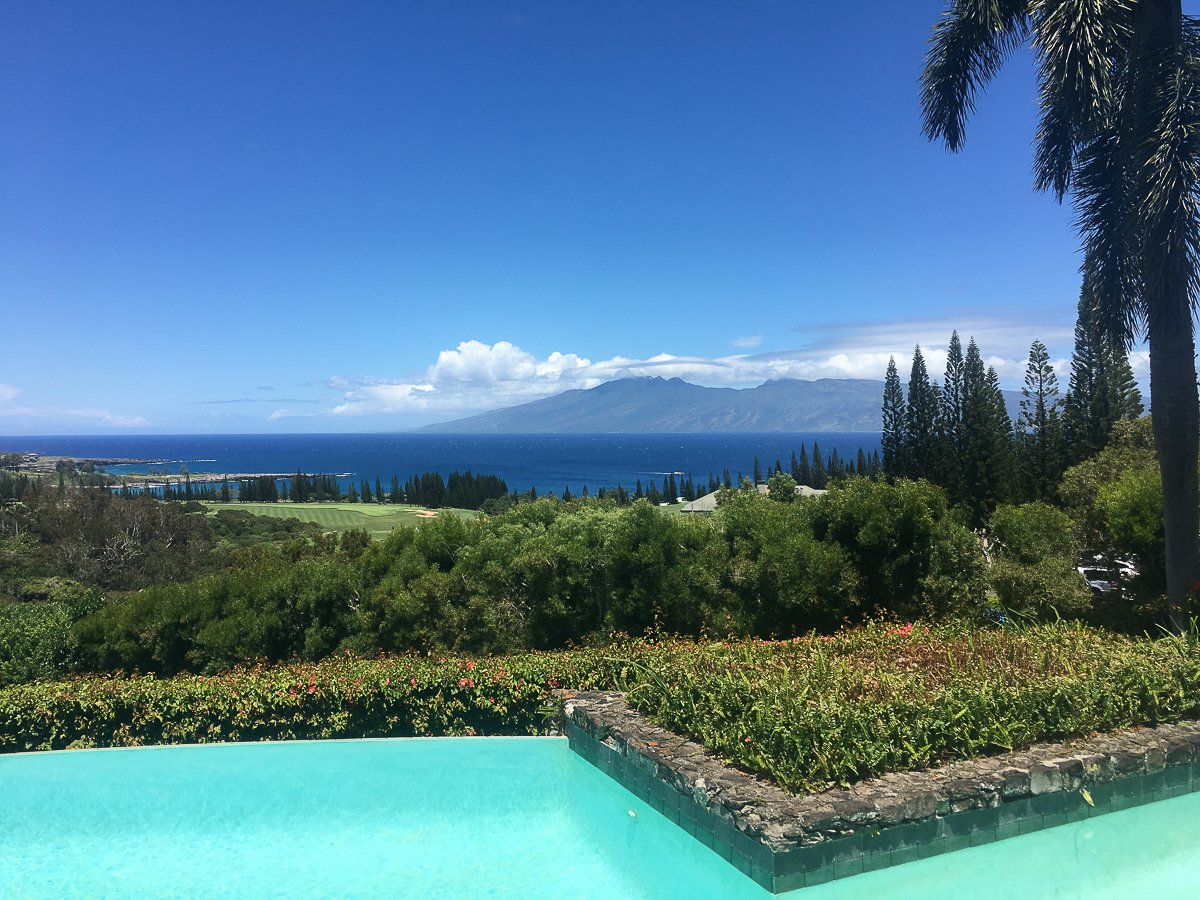 Located on 2-acres of the upscale Plantation Estates resort living community, this home overlooks the 18th Green of the world-famous PGA Tour Kapalua Plantation Golf Course, there is no doubt that this is a golfer's paradise. From all parts of this 6,200-square foot home, glory in breathtaking views of the Pacific Ocean before you, and enjoy the most ideal vantage point to perfectly gaze between the outer islands of Lana'i and Moloka'i!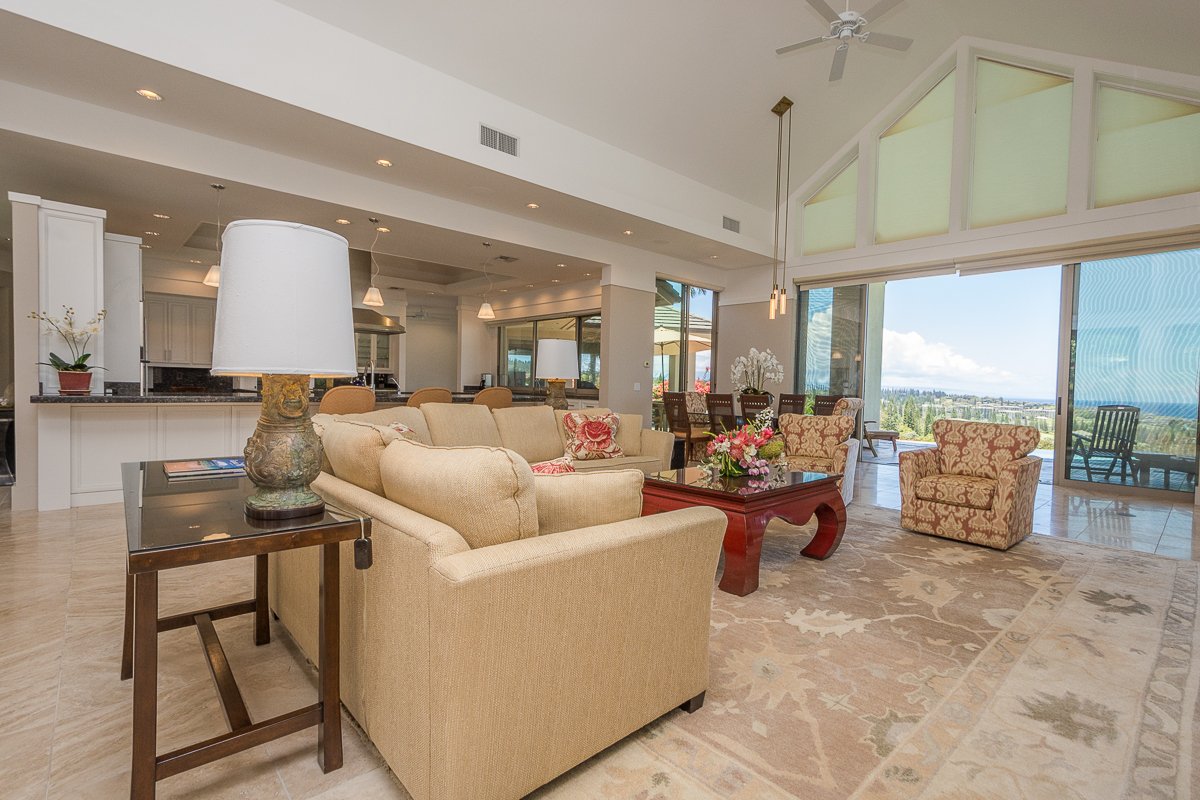 When you walk in this home the large and bright spaces are breathtaking and you can see the sparkling blue pool and ocean from the front door. The large kitchen is a dream and is perfect for large groups or multi-generational families. There are two sides of the home, both with large and spacious bedrooms which are warmly decorated with the islands in mind.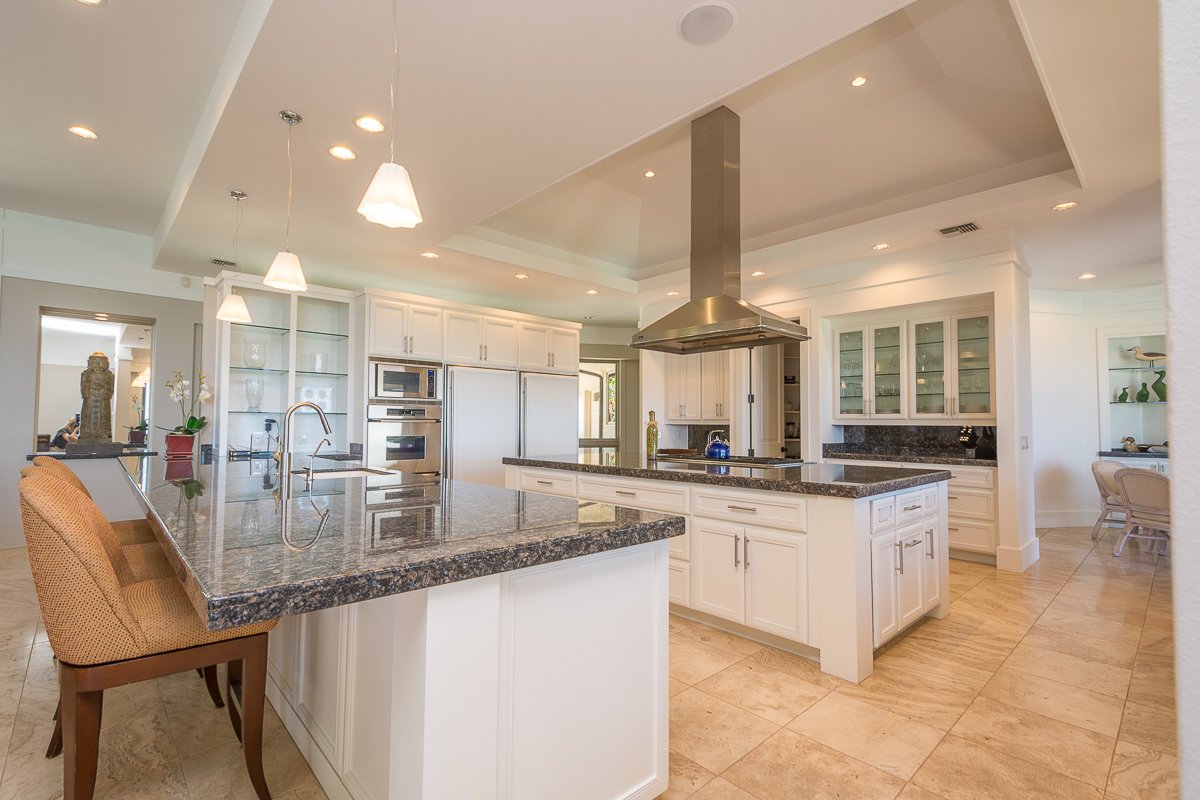 From the beautiful kitchen counter tops to the large bathtubs, no attention to detail has been spared at this home. The master bathroom is HUGE and features a gorgeous shower that makes you feel like you are outdoors. Wake up to views of the ocean and enjoy all the amazing amenities this home has to offer!
Napili and Kaanapali
Exotic Estates has a handful of homes in the Kaanapali and Napili area. Both of these spots offer special charms, with some home on the ocean and others higher up on the hill, affording you expansive views of the outer islands - ideal for sunset lovers. Just north of Lahaina Town, Kaanapali is technically party of Lahaina although it feels like its own small town.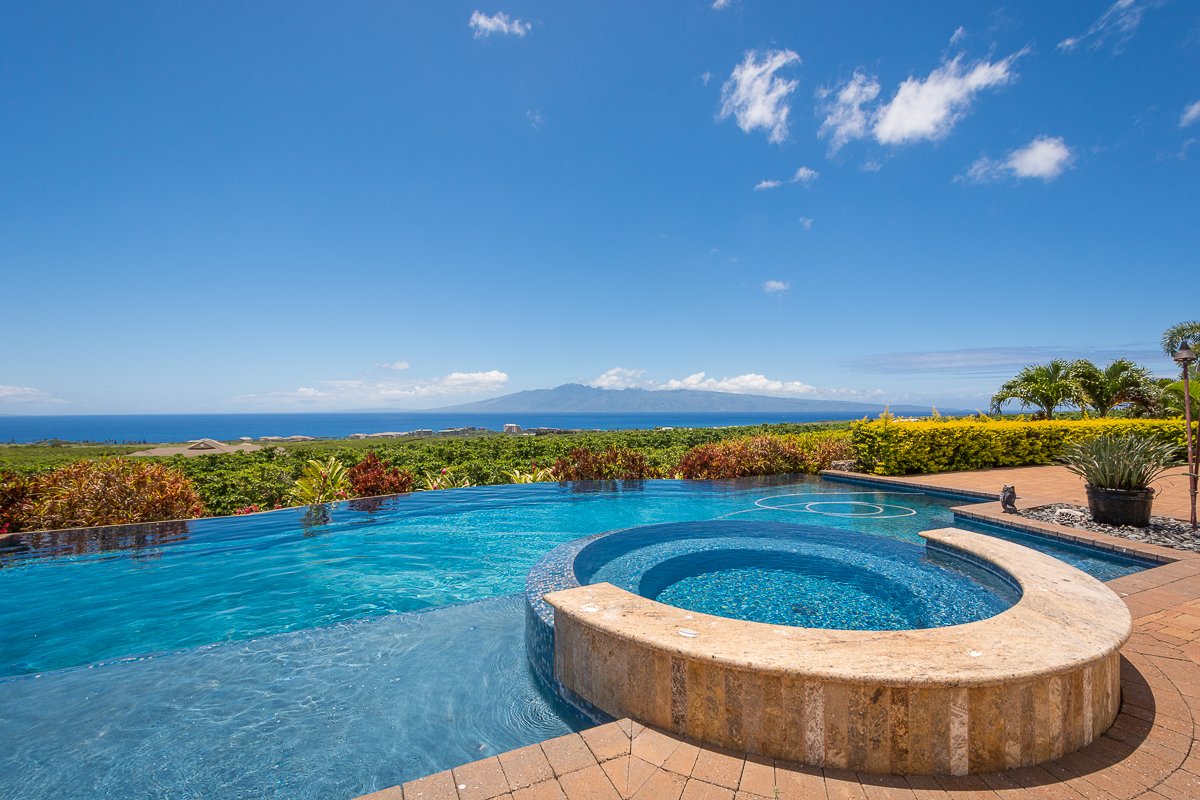 Kaanapali is the first planned resort destination of Maui and it boasts one of the most gorgeous beaches on the island. This town also has many activities that can be great for any type of group such as Luau's at the famous Old Lahaina Luau, golfing, snorkeling, cliff diving off Black Rock and even zip lining.
Kaanapali is also home to the Kaanapali Coffee farms, which is a private agricultural community that fuses contemporary island living into the plentiful farming culture of Maui. Established in 2003, this is an amazing area to rent your vacation home and features the fresh fragrance of the coffee flower as the warm Maui breeze blows from the Pacific!
Kaanapali Beach
Kaanapali Beach is a gold-sand beach that ends at Black Rock (a large volcanic rock formation where you will often see brave cliff-divers). The snorkeling at this beach is often amazing but beware of shallow waters and sharp reef. Although this beach borders the hotels, no beach in Maui is private and you can park in one of the hotel parking lots, from where it's usuall just a short walk to the beach. During the day enjoy snorkeling with the kids and in the evening, you can have a drink at the hotel bar.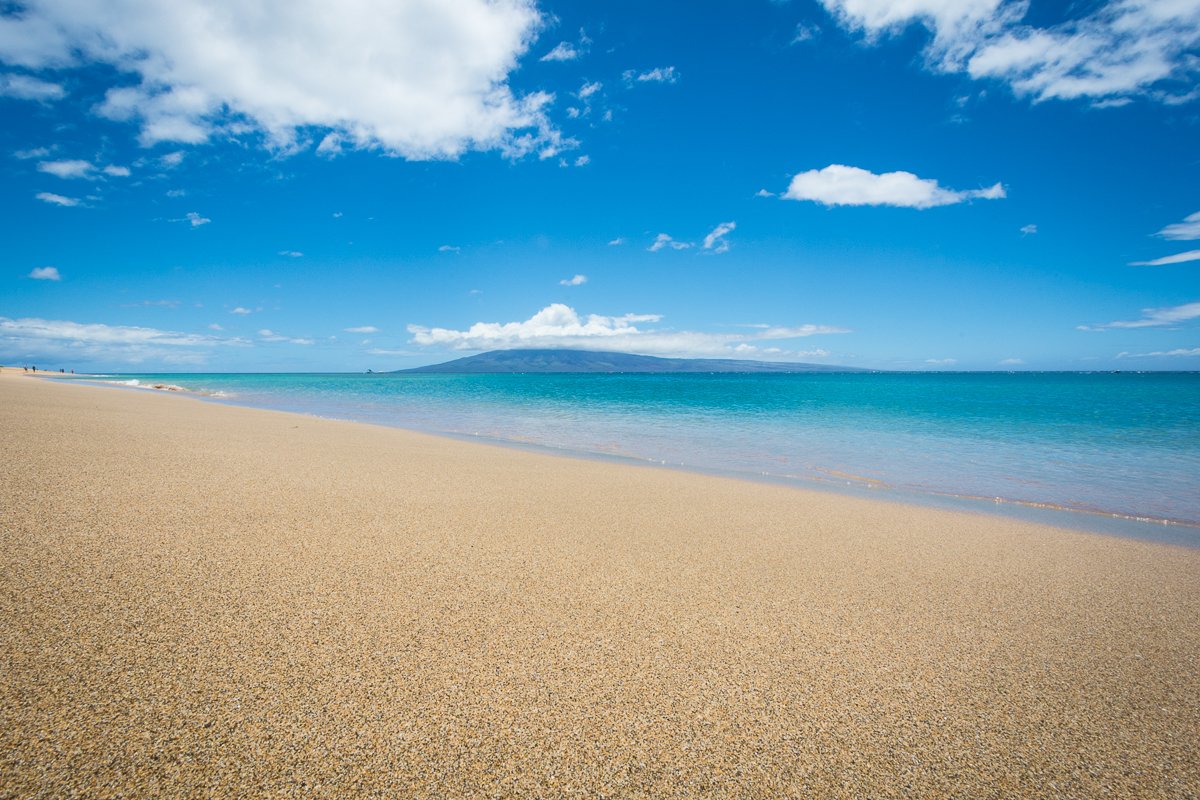 The drive from Kapalua down south to neighboring Napili and Kaanapali is easy and allows visitors the chance to stop off at some of the amazing beaches that dot the sparkling blue Pacific.
We took a quick stop at lush and green Napili Bay, the perfect place to snorkel and an almost guaranteed spot to see sea turtles. This is also the location of Napili Cove Villa.
Lahaina
On day two of our tours, we spent most of the day in Lahaina. One of the most visited spots in Maui, Lahaina is an eclectic mix of history, local restaurants, boutiques and art-galleries.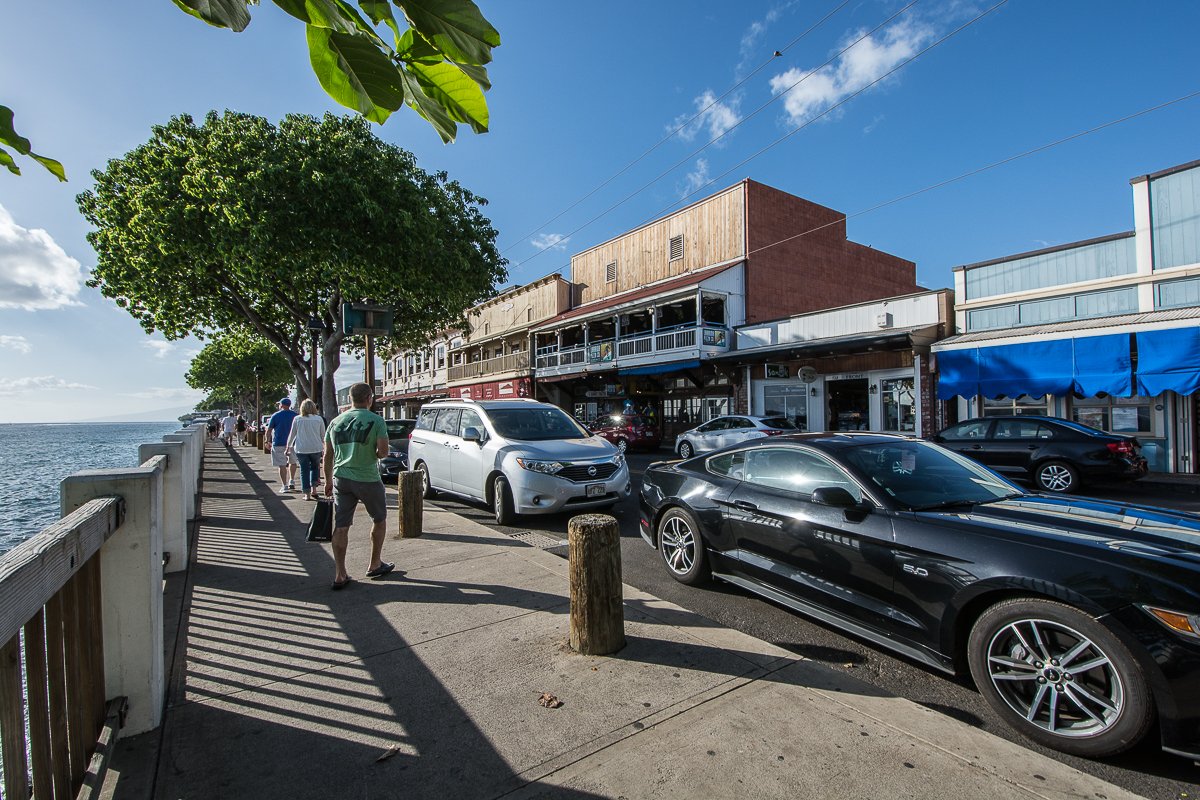 Lahaina town is completely walkable and is within a 5-10 minutes' drive from most West Maui vacation villas. Some of our favorites are nestled right in the mix, such as Turtle Beach Villa and Blue Sky Villa.
Take a walk along Front Street and you will see over 40 fine art galleries. An artist-lover's mecca, there are many known galleries such as the Wyland Gallery, which is where we like to stop in when we come here. In fact, every Friday night from 7-10 PM the galleries offer "Art Night," which is a great opportunity to see and maybe even aquire a fabulous piece of Maui-inspired art!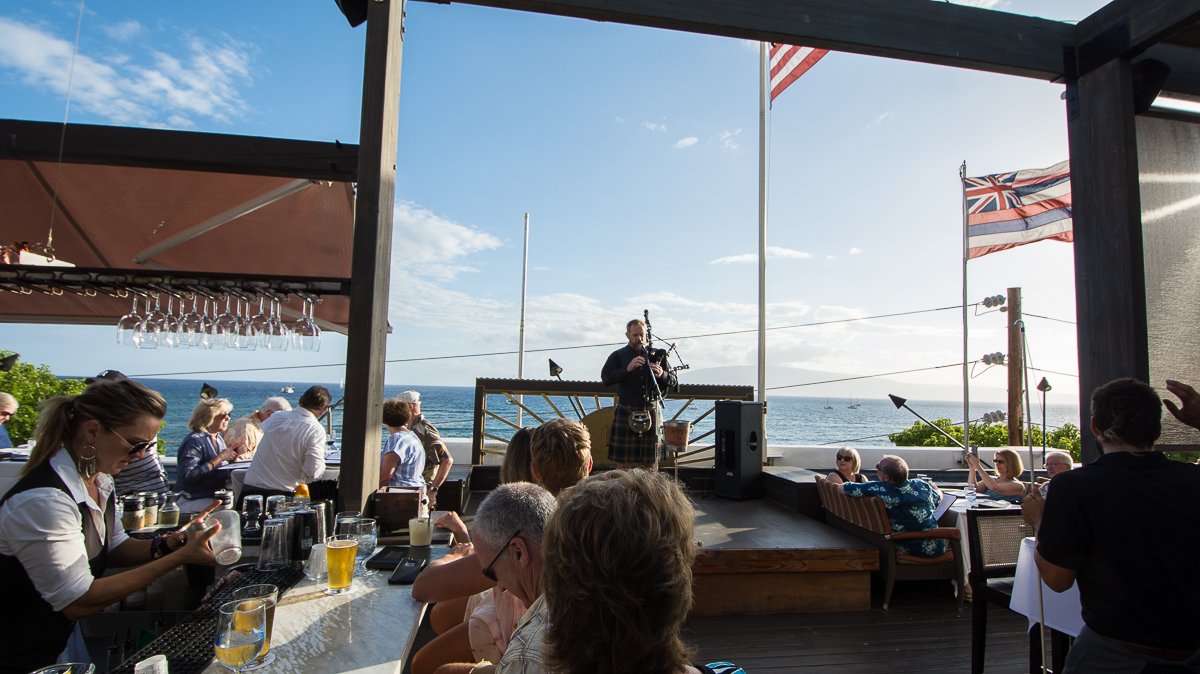 Every Sunday, head to one the most famous landmarks in Lahaina, the Banyan Tree. This massive and majestic tree was planted in 1873 by the Sheriff to commemorate the 50th anniversary of the first Mission and still stands in all its glory today. Here you will find a collection of local artists as you take a tour around the tree. My favorite stop on our last visit was at the Maui Dog Wear stand where I purchased an adorable sea-turtle bandana for my pup back home.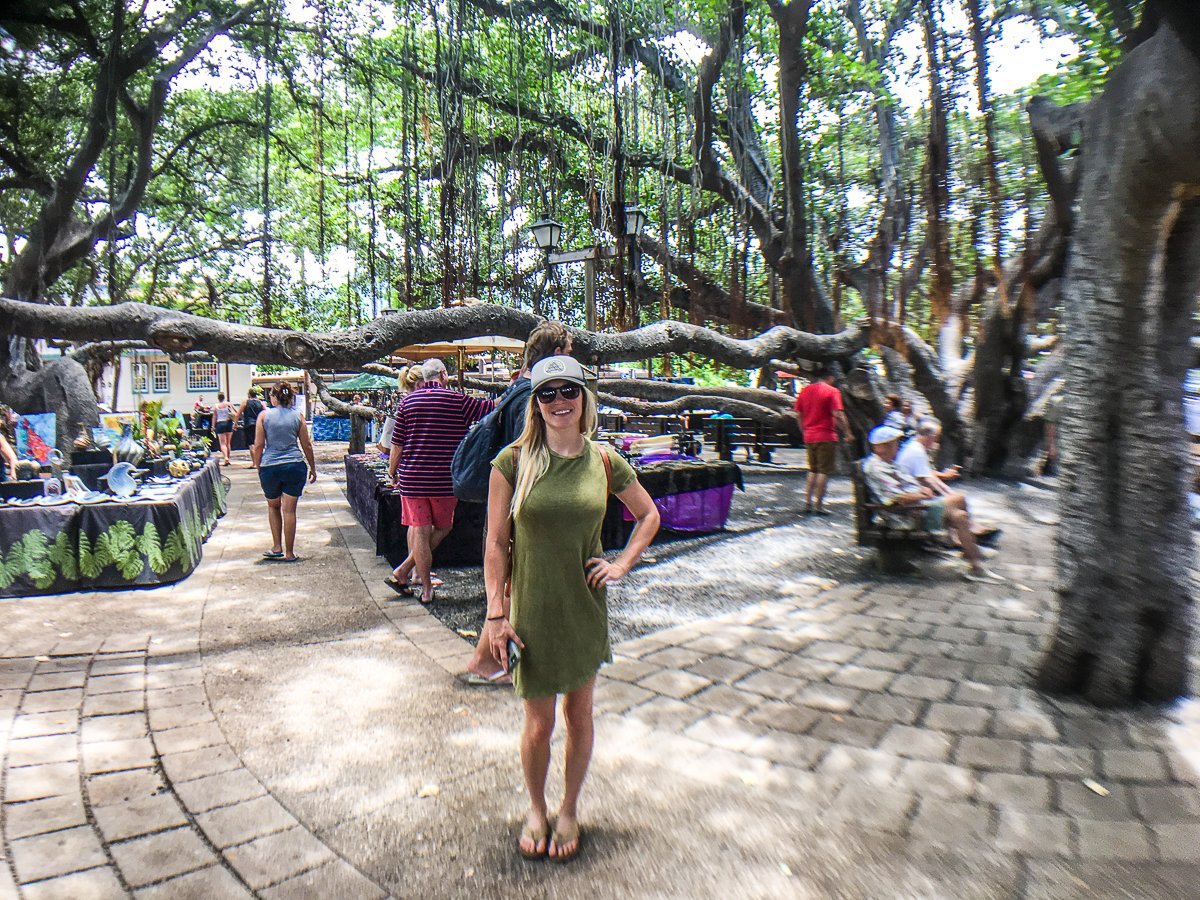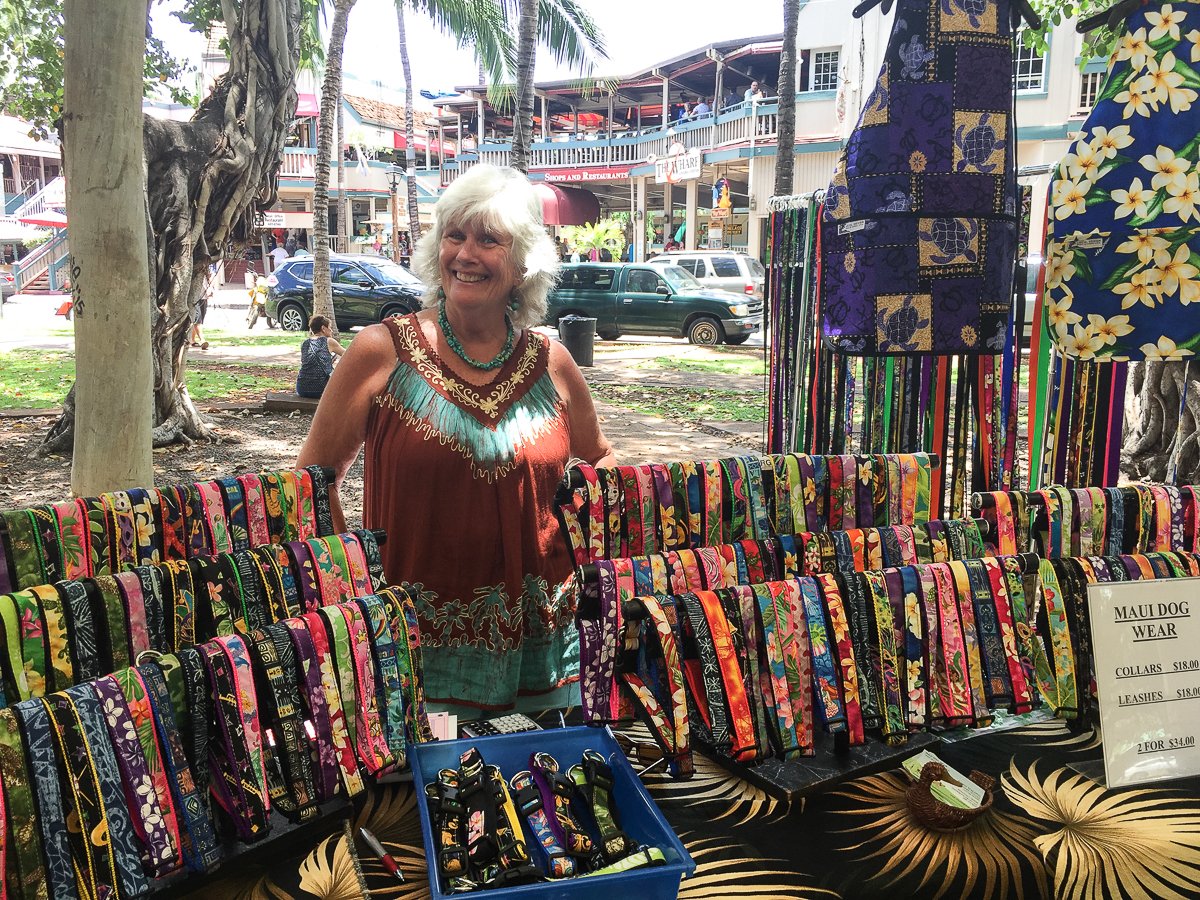 For a fun history lesson, make a stop at the Baldwin House (read more about this on our blog here). Afterwards, walk right across the street for a delicious Dole Whip (trust me, it's YUMMY)!
The homes in Lahaina are comfortable, luxurious, and feature amazing views on the coastline, Pacific Ocean, and the surrounding islands of Lanai and Molokai. Each home is inspected by our team, and again by the property manager just prior to your arrival to ensure that everything is in top-notch condition for your stay.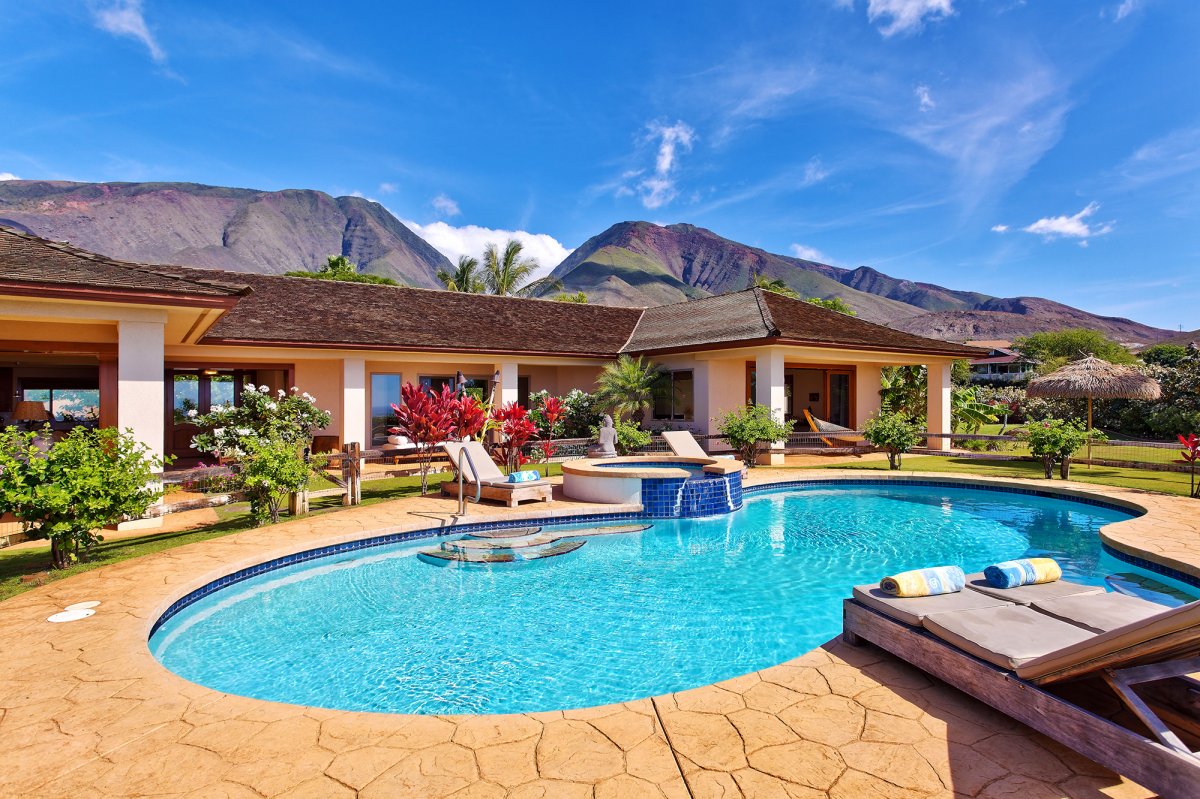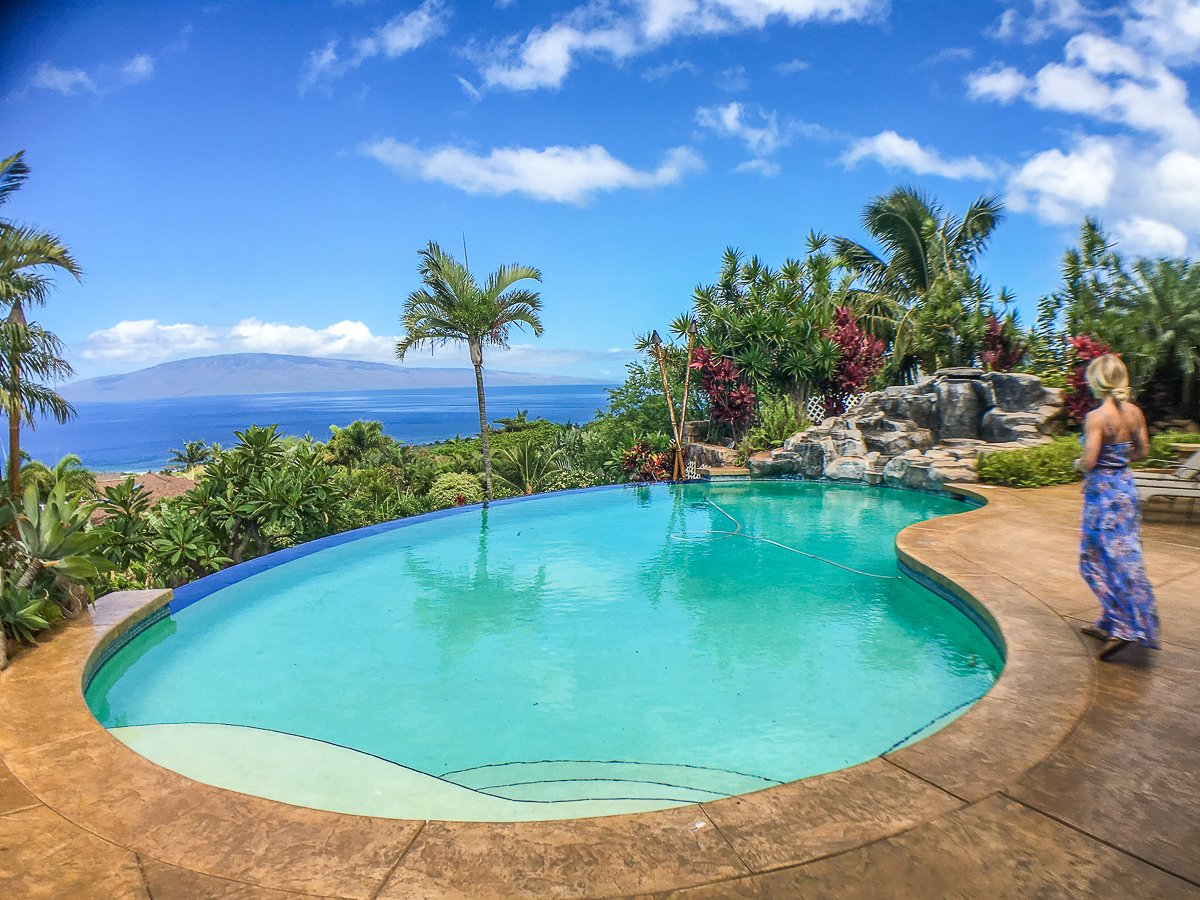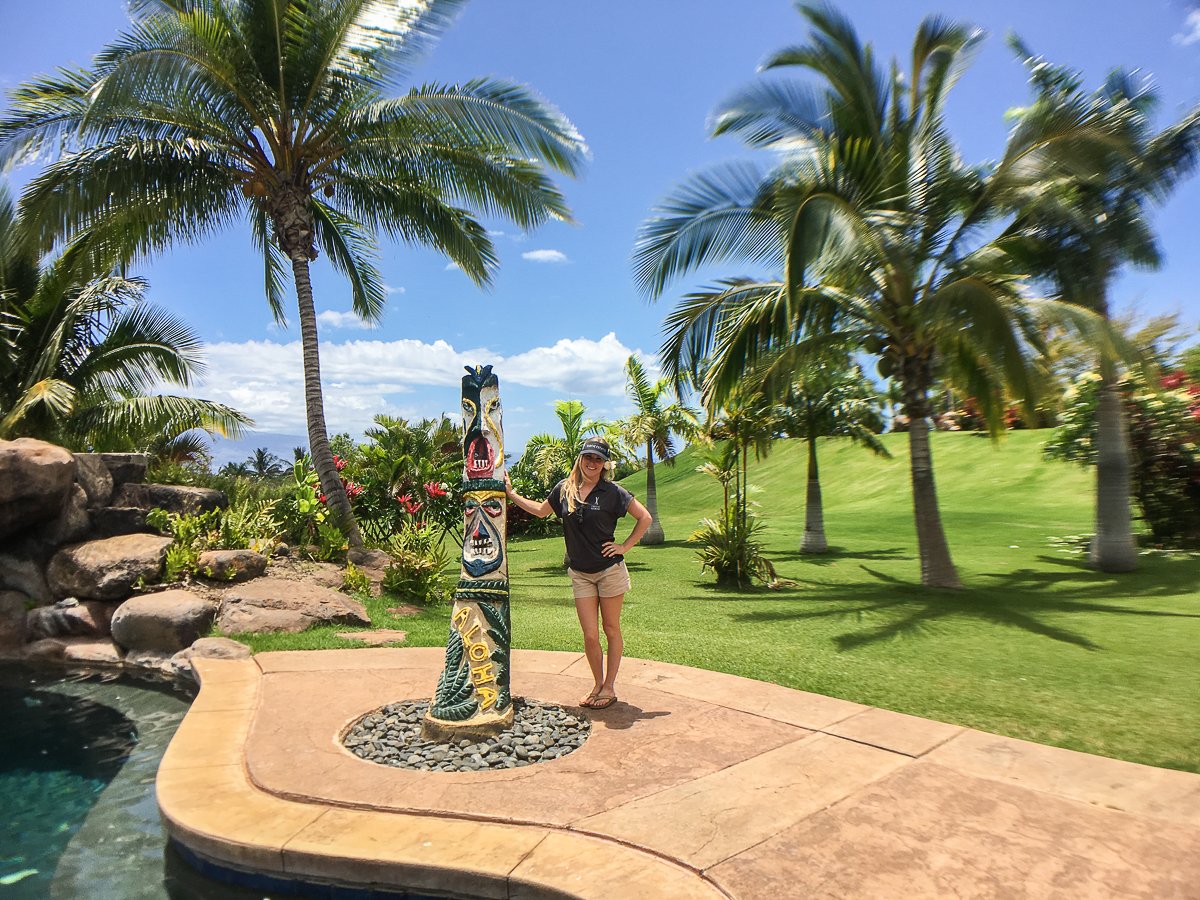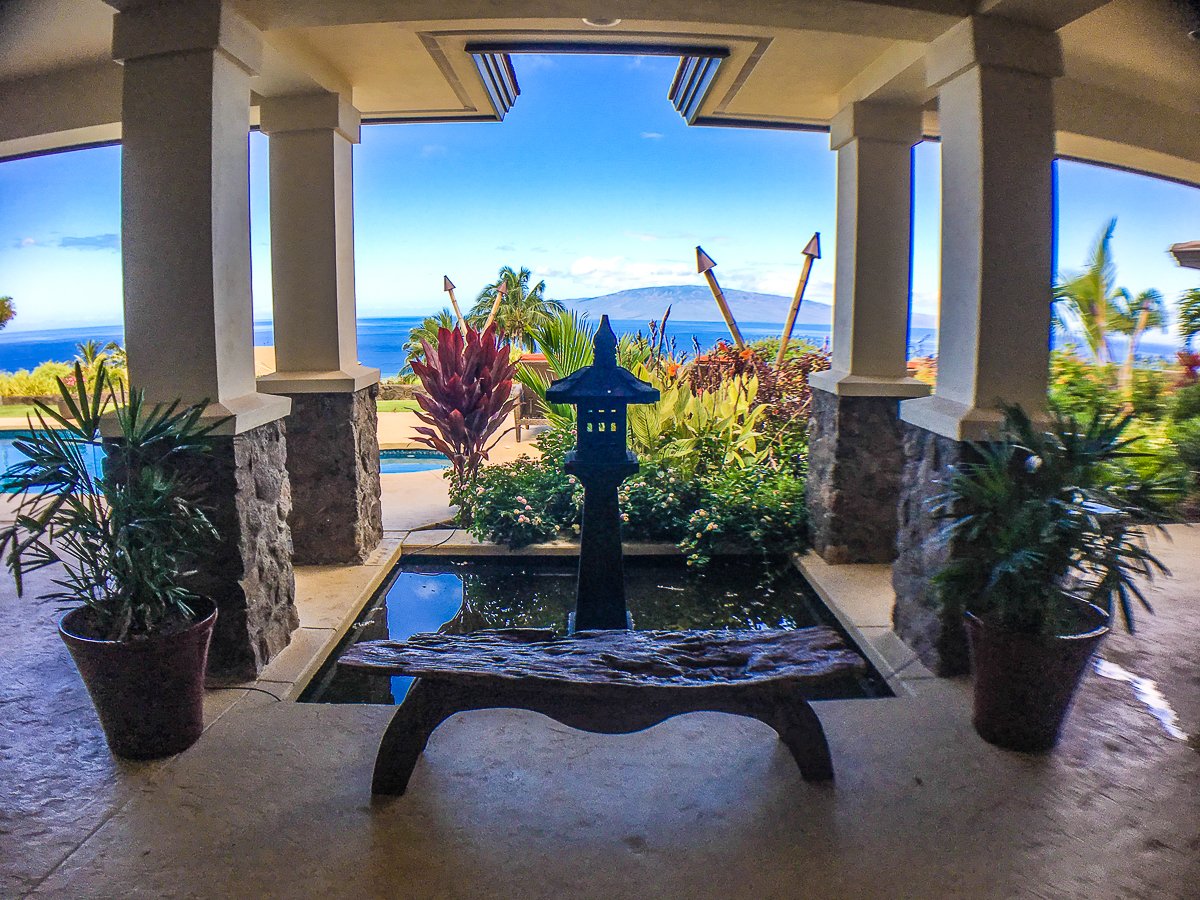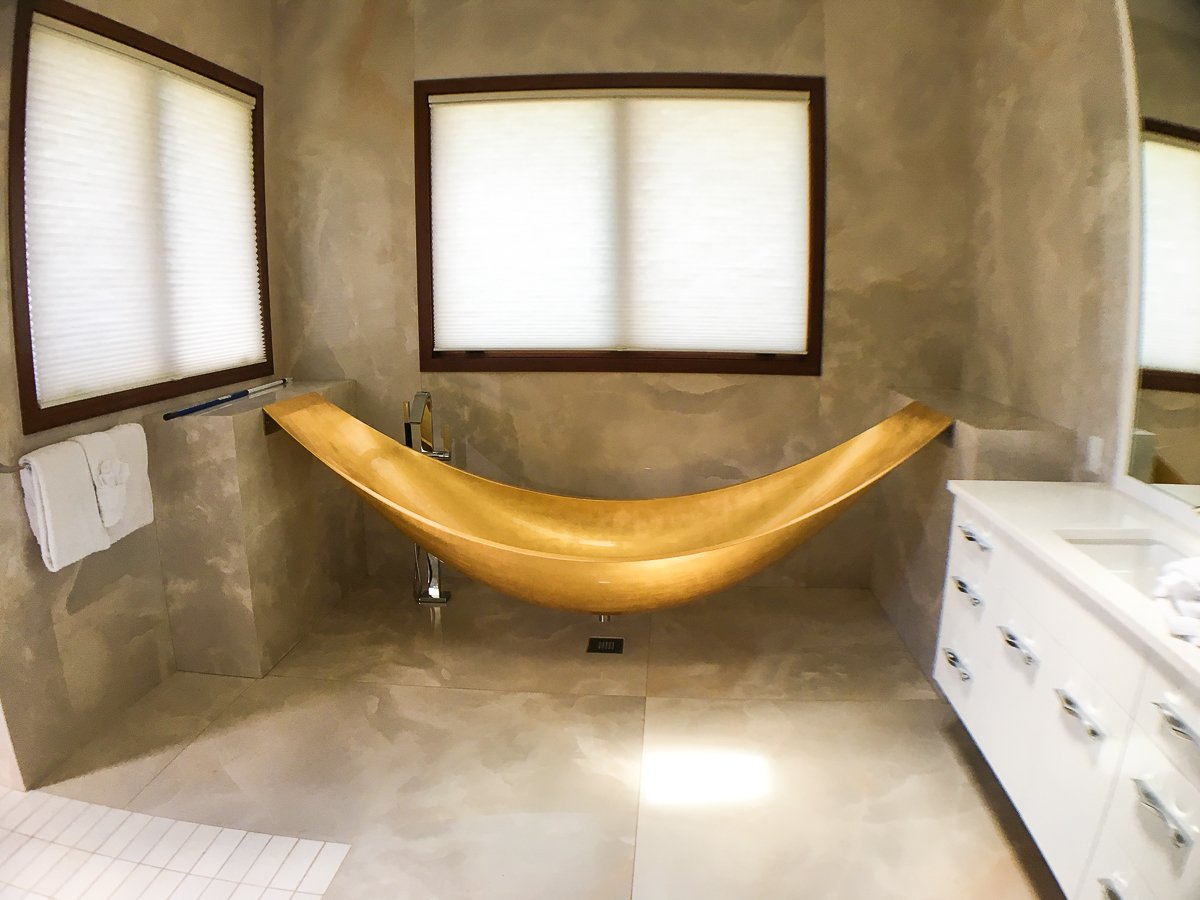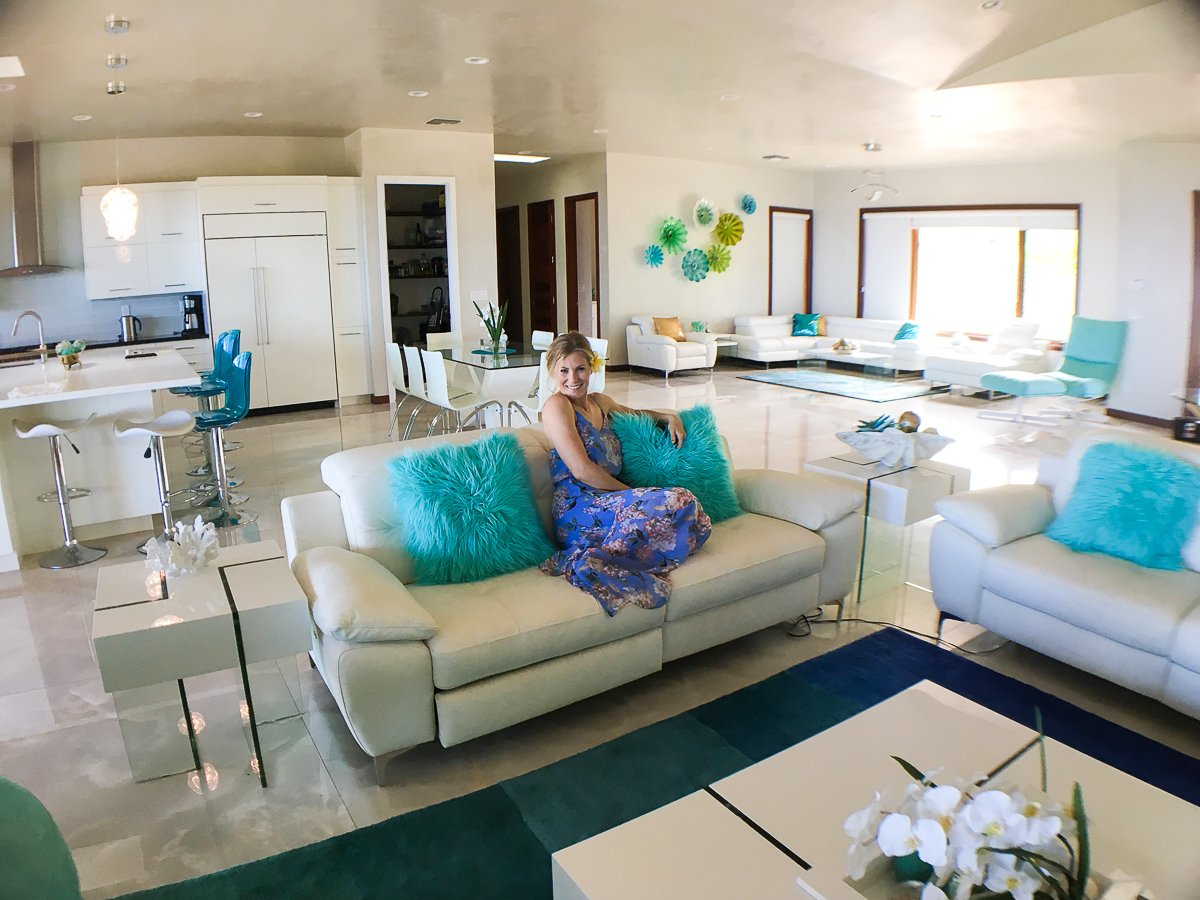 Our excellence standard checklist is extensive and we keep our guests in mind as we tour each home. From kitchen appliances, to bathrooms, water pressure, and bed linens, we walk-through the home as though we are staying there to guarantee a quality experience.
Kihei & Wailea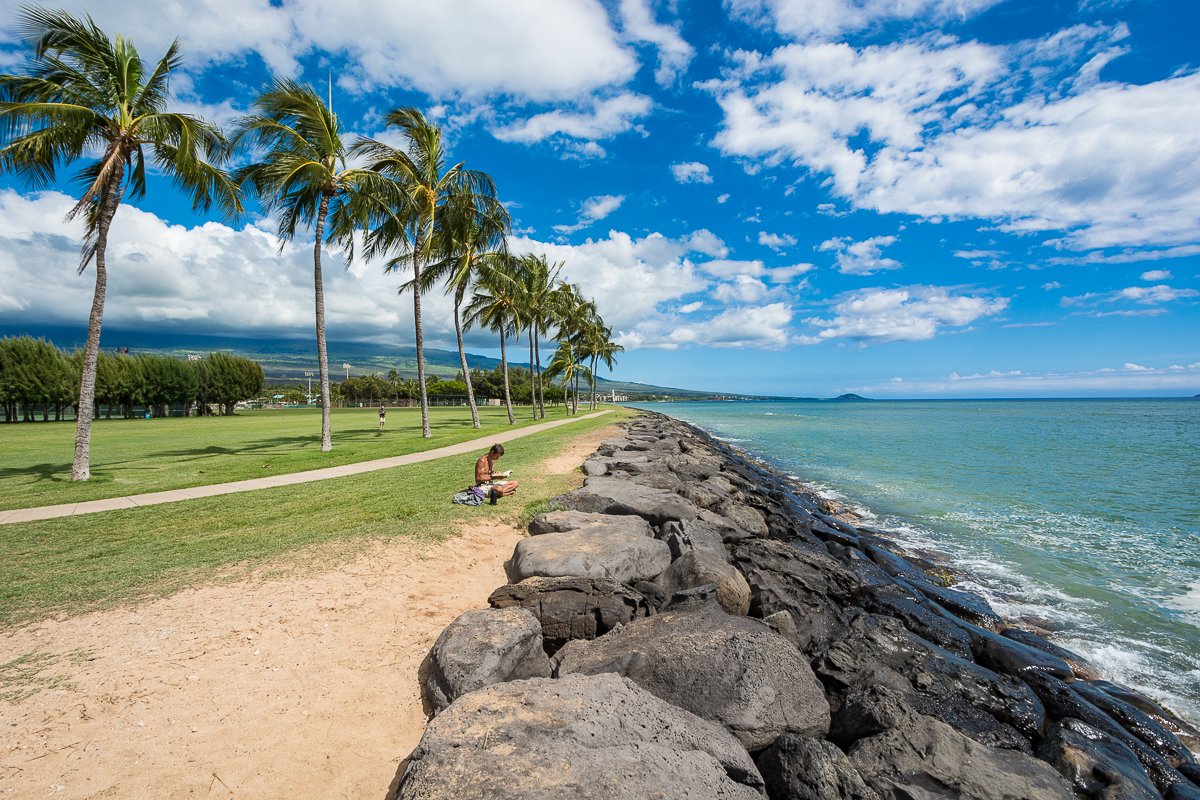 On day three of our home inspection tour, we headed south to Kihei and Wailea. Kihei is a sunny and somewhat drier area of Maui located on the southwest shore. It features six miles of beaches with amazing views of Kahoolawe (the smallest Hawaiian island that was used briefly as penal colony for sheep and cattle ranching and was eventually transferred to the U.S. Navy to use as a bombing range), Molokini, Lanai and West Maui.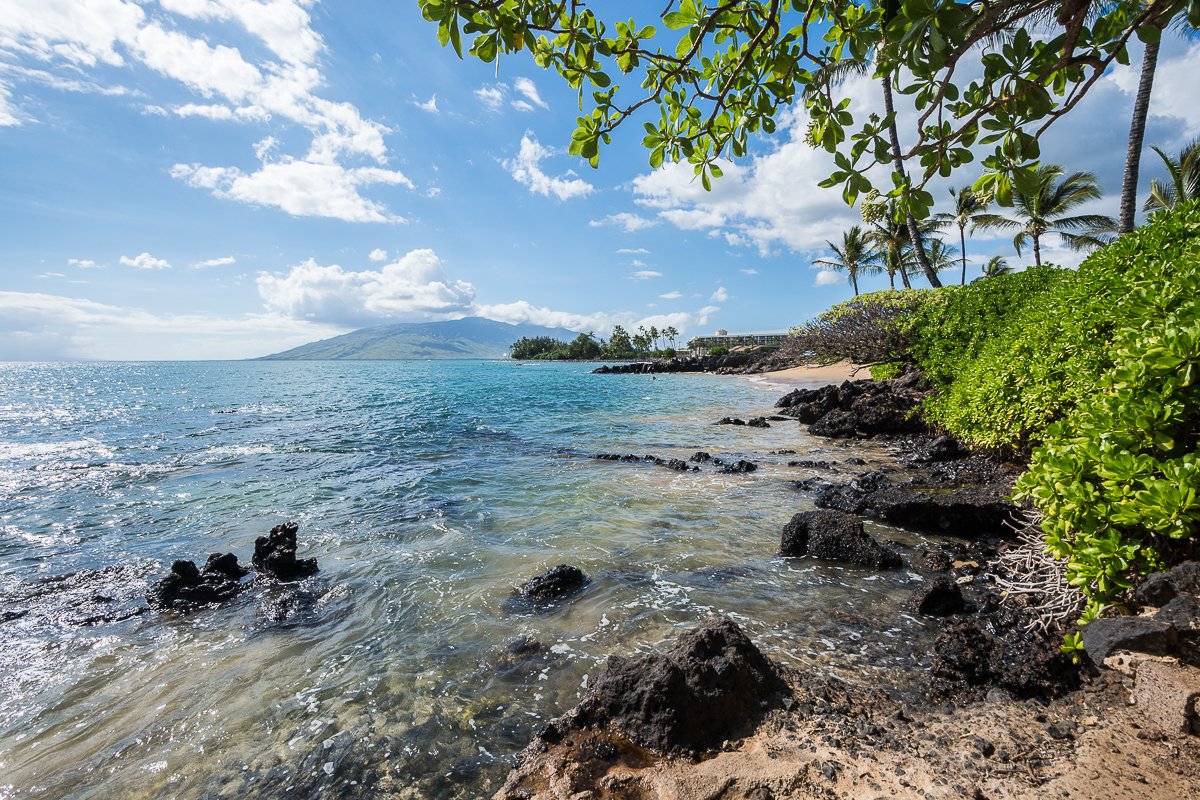 There is much to do in this area, such as swimming and surfing, snorkeling and Kayaking, and when the season is right the Whale Watching is magnificent. The town of Kihei also has reasonable accommodations and is close to restaurants, farmer's markets, and a fun nightlife.
We toured South Maui Parkside Villa, a great family-friendly vacation home, which features spectacular oceanfront views and can host up to eight guests, with just enough space for everyone to enjoy.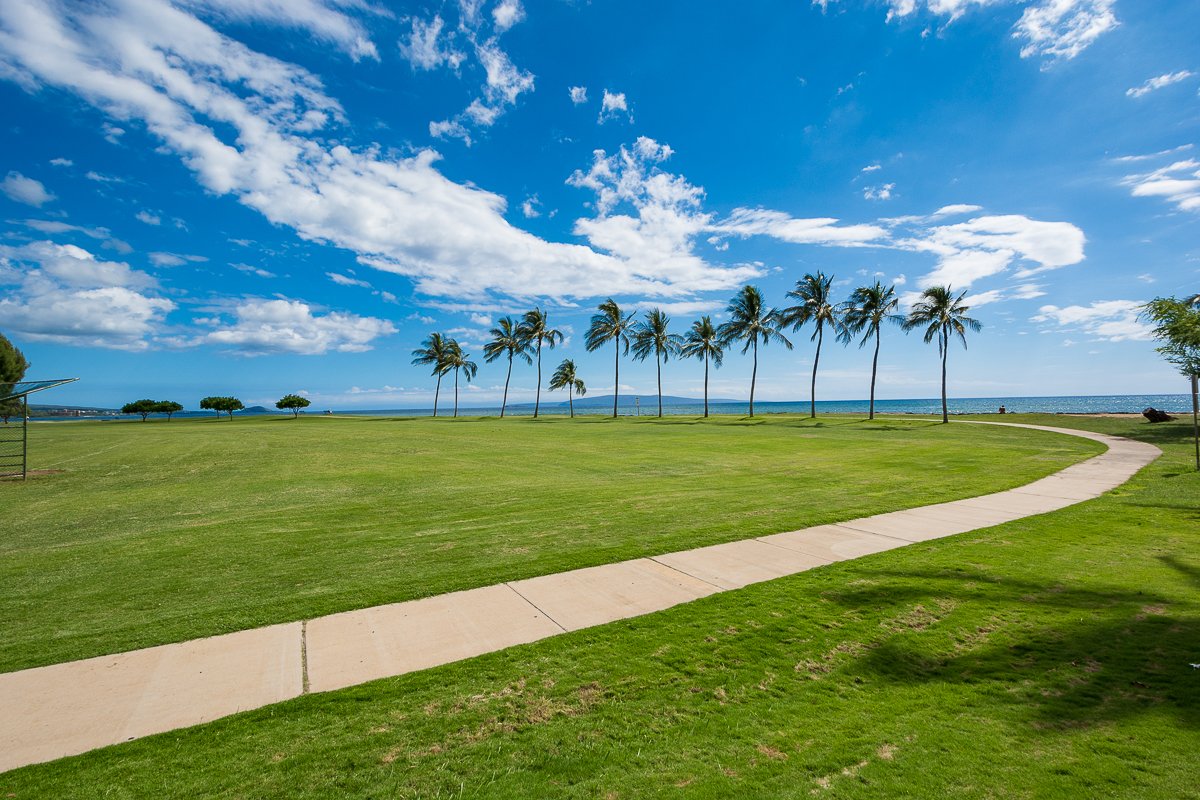 South Maui Park Side Villa features tile and wood flooring, light wood cabinets, multiple lounge areas located on the top and bottom level, indoor/outdoor dining, covered furnished lanai and comfortable Hawaiian themed furnishings throughout the home. The kitchen, dining room, lounge area, and first guest bedroom is located on the lower level of the home. The remainder of the bedrooms are located on the upper level, as well as a second living and entertainment room.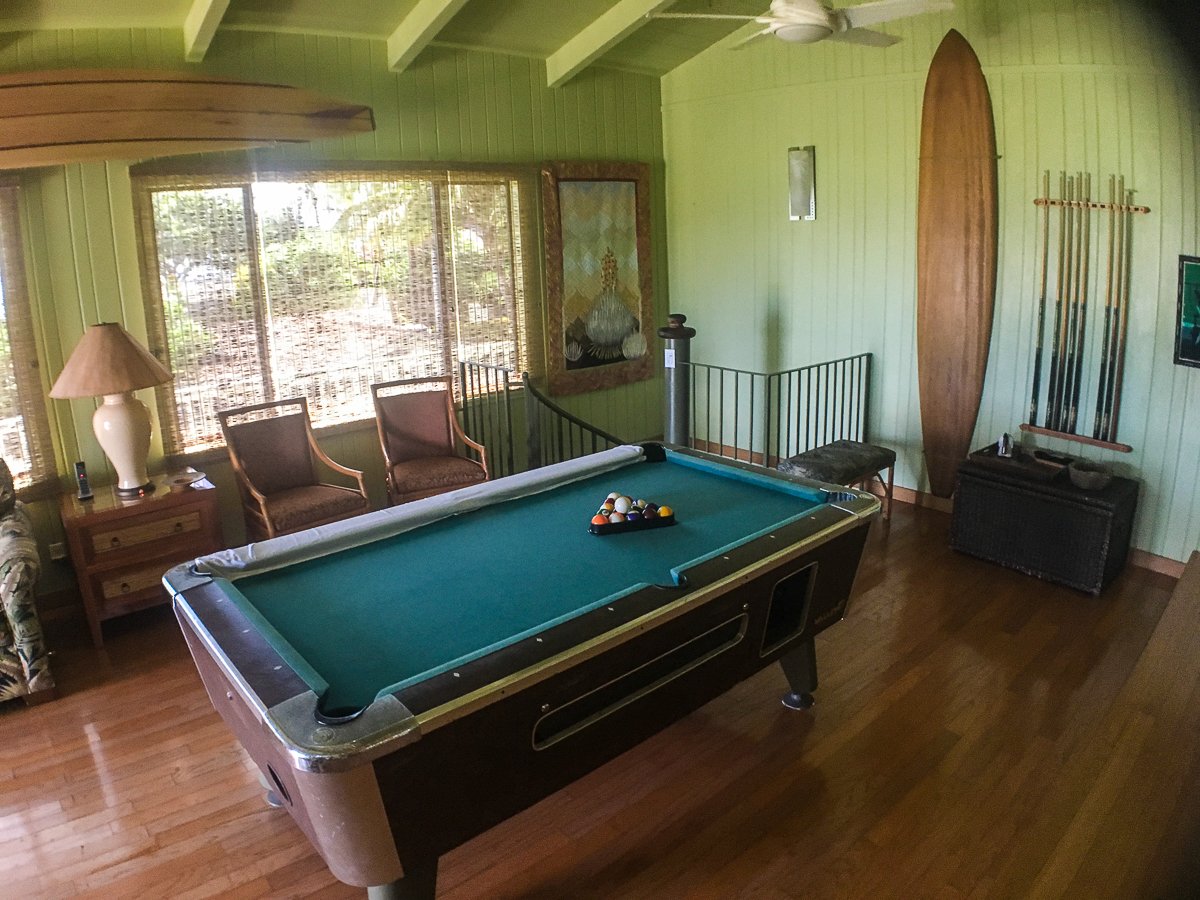 Since South Maui Park Side Villa is located directly next to a large park and along the Maui coastline, the home offers a great area for guests to walk in the morning or afternoon. The owner shared with us that this home is perfect for those who are looking to be close to town (2 minutes'-walk to Starbucks) and experience some local Maui action such as pick-up soccer games.
Paia Town & the North Shore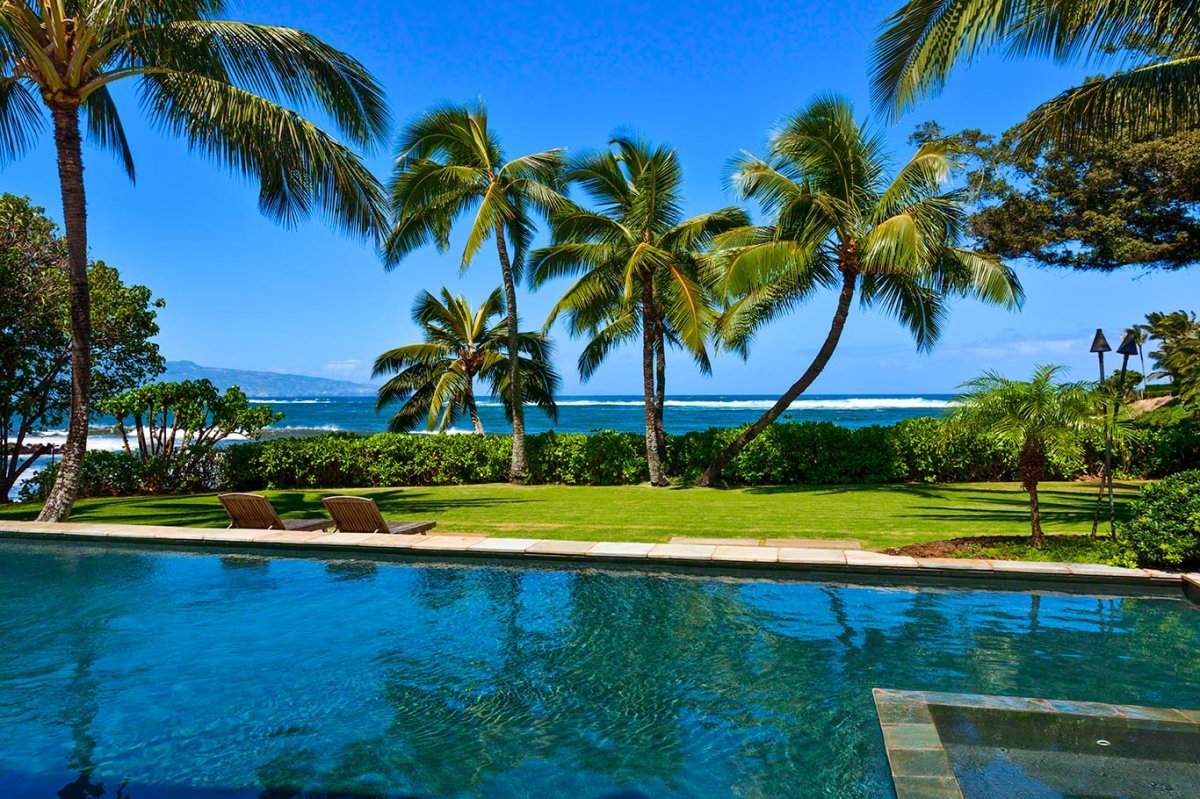 On our fourth day of touring, we headed over to the wonderful town of Paia and Maui's North Shore.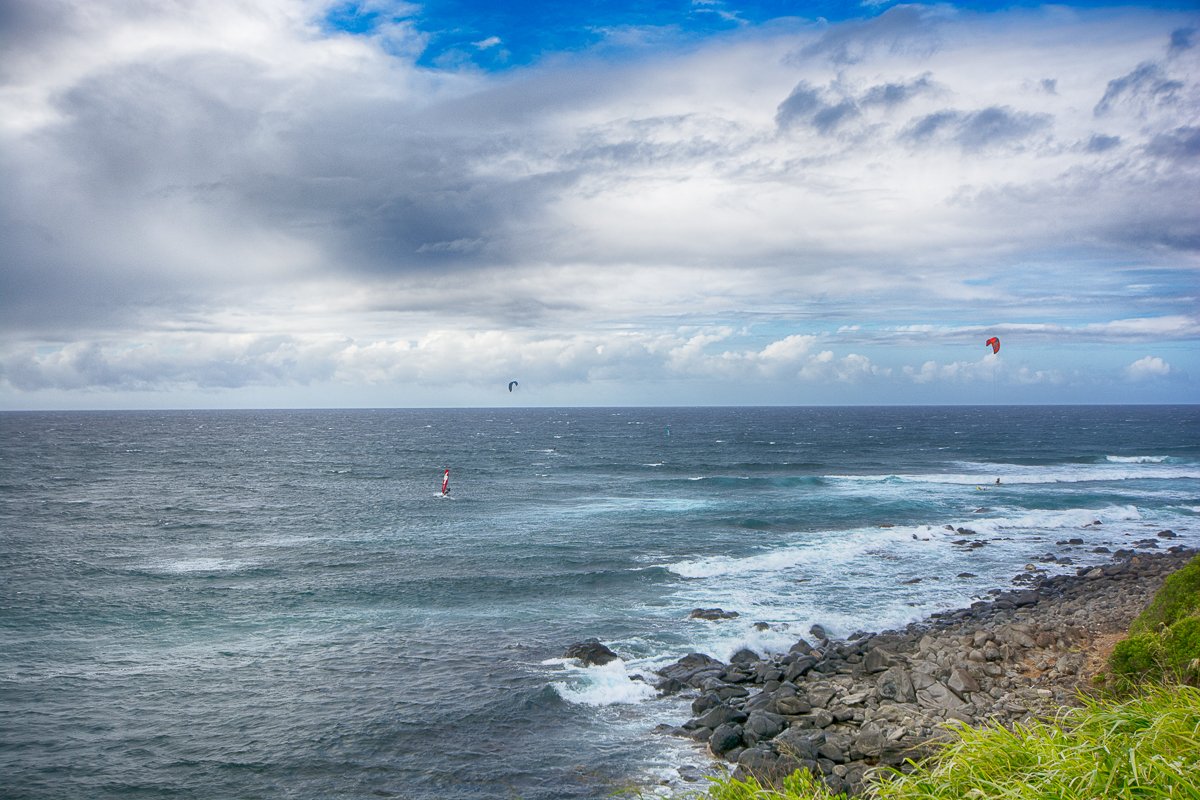 Paia town is an eclectic collection of old plantation-town-style buildings that form the town's Main Street. Close to its bustling little shopping and entertainment district are the homes that ring the north coast and draw those guests looking for a more quiet, local Maui vacation experience. This adorable little town often gets lumped in with an excursion to Hana, but we suggest taking a little more time to dedicate!
You will definitely feel the local vibe in Paia and you will find this throughout the many boutiques and restaurants as well. Rather than the resort-minded tourists who flock to the large hotels, you are likely to see a pro surfer and kids playing barefoot in the surround neighborhoods or buying groceries at the local organic grocery store - Mana Foods.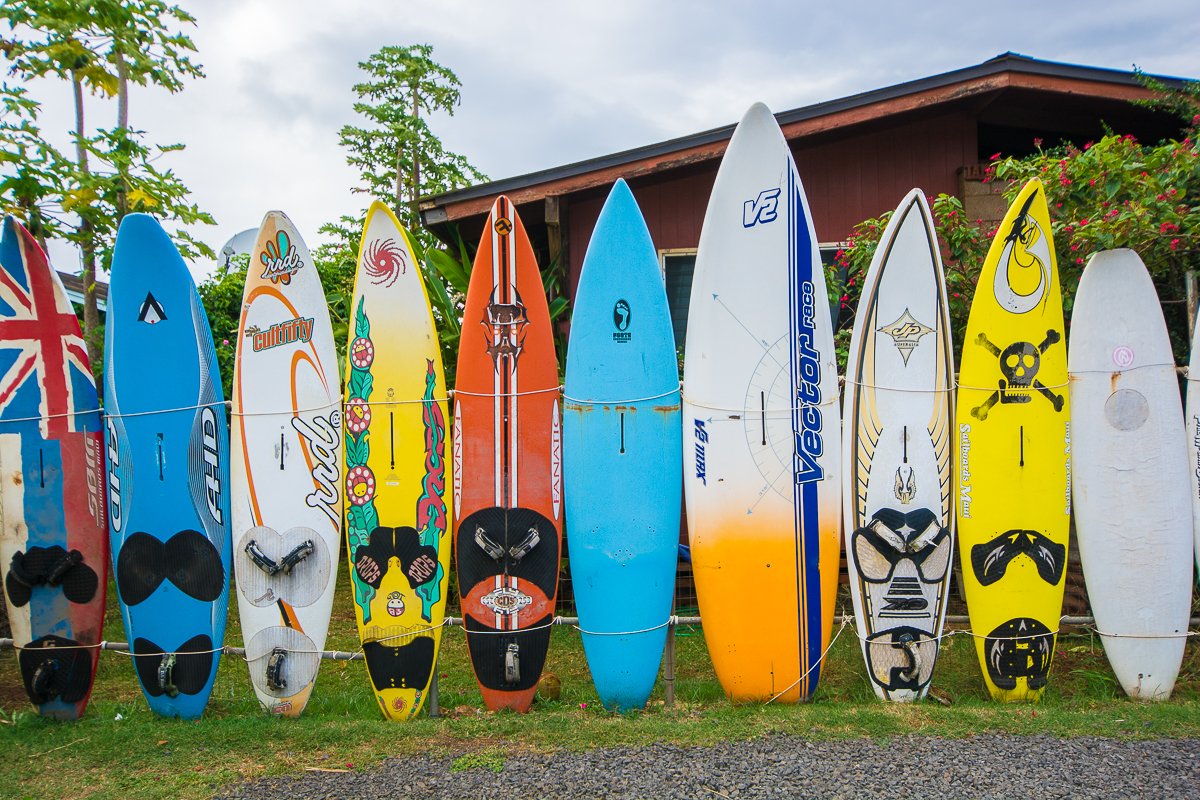 Although we suggest trying just about any restaurant, you don't want to miss out on the opportunity to visit the deli counter at Mana Foods, which is great for picking up a picnic lunch! I also stopped into Biasa Rose boutique, which features consignment clothing, perfect for those who want a unique item of clothing to wear back home.
You also don't want to miss Pakaloha Bikinis where you can customize your bathing suite. Choose from the menu of styles and colors and get a custom fit Maui bikini!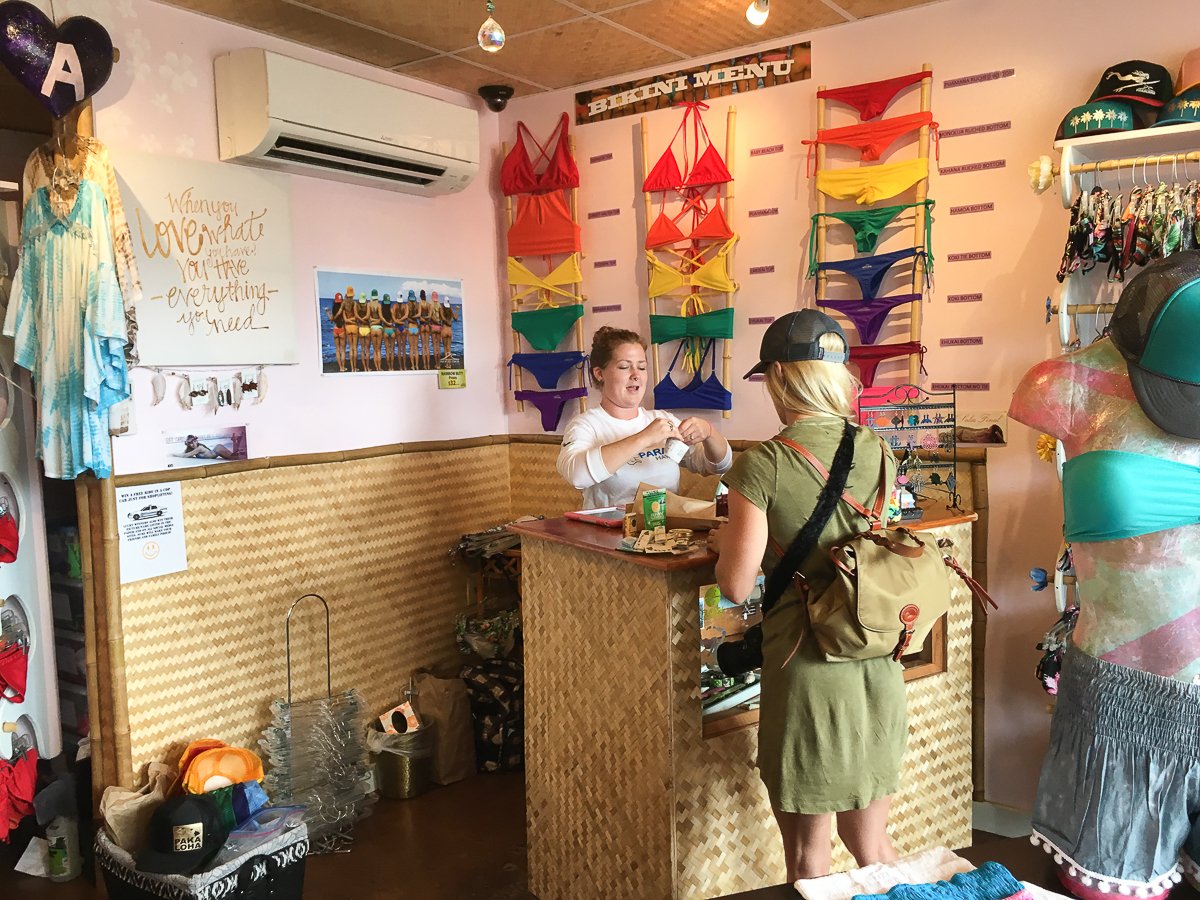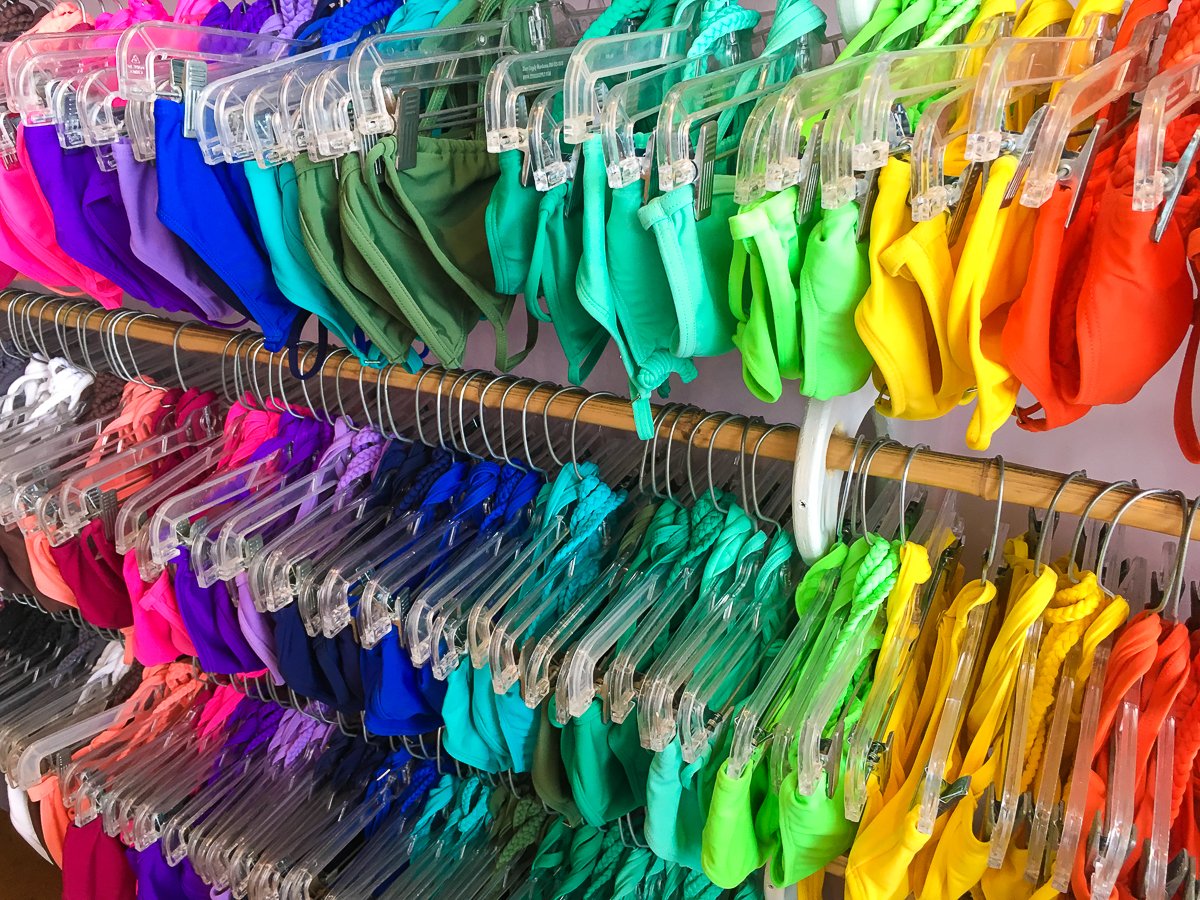 Just north of town sits Maui Winds and Banyan Cove, each the perfect vacation rental for those who want to be on the north side of Maui. You only a short distance from Paia, gorgeous beaches, and world-class surfing! Mama's Fish House is outstanding and it less than 100 steps away.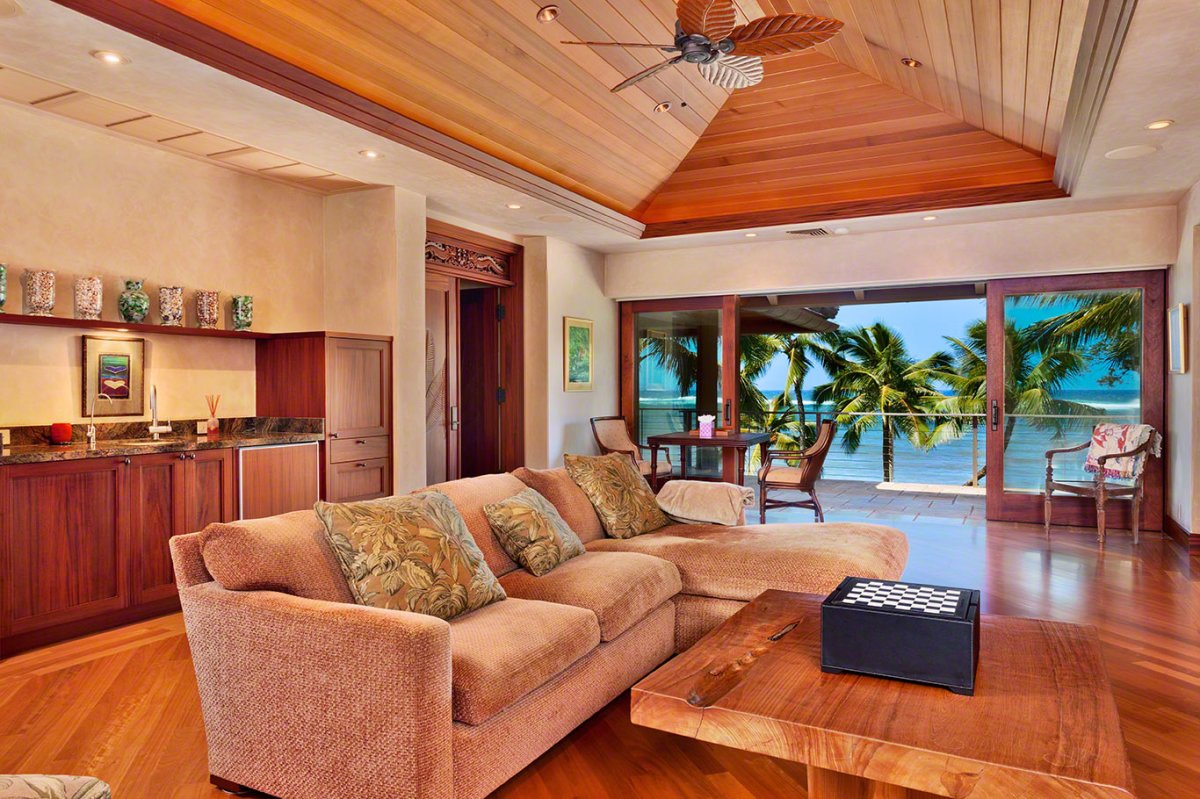 As our time in Maui came to an end, I was delighted that we have such an amazing inventory of vacation homes to offer our guests. We only work with owners and property managers who we trust, and who share our values and standards that put your vacation experience first.
When you work with an Exotic Estates Villa Specialist, you will soon see what sets us apart from the rest!
Blog Subjects: Maui, Maui Vacation Rentals, Maui Villas