Safe to Put St Martin on Your Winter Travel List?
Back

Safe to Put St Martin on Your Winter Travel List?
After storms, should you put Saint Martin and Sint Maarten on your winter travel list?
If you have been contemplating a Caribbean villa vacation, learn why St Martin is a charming island of contrasts offering unforgettable villa stays.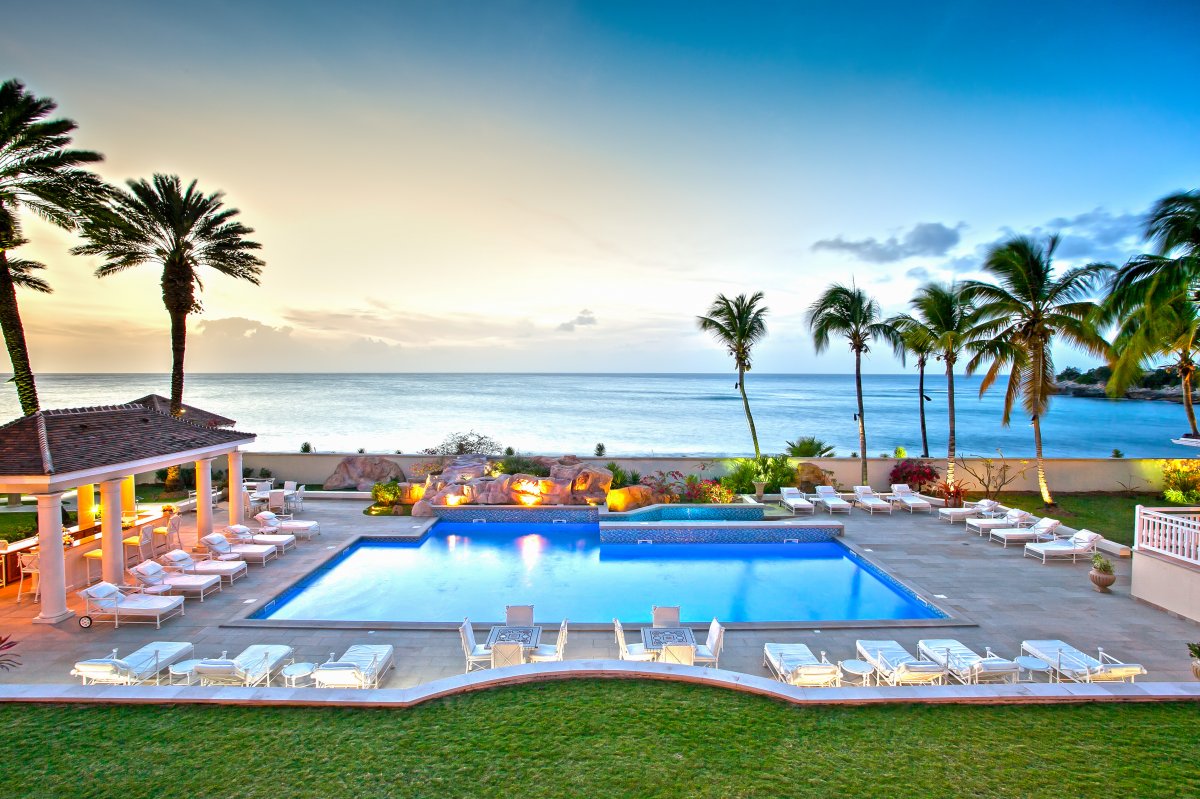 Recovery from Storms
Last year, Hurricane Irma caused a great deal of damage to several islands in the Caribbean, including Saint Martin. One year on, the island and all beaches are open, with villas and other businesses eager and ready for the upcoming season.
A recent article by Larry Olmsted in Forbes* says it well:
The bottom line is that not only is most of the Caribbean back in business, much of it is even better, some is all new, and while the region is not the perfect choice for everyone, if the reason you are not going is because you think it's not ready for prime time, you are mistaken.
Saint Martin's airport, beaches and homes will be ready for the upcoming season!
Saint Martin / Sint Maarten - The Island of Beautiful Contrasts
It is impossible to provide you with even a cursory summary of all that awaits you in the French-controlled and Dutch-controlled parts of this island. You will definitely find it a fascinating place to visit with two distinct areas. Yet, there are no formalities separating the two for visitors allowing them to freely experience both. It is one of the most unique places in the world to visit because of the unique contrasts that it presents.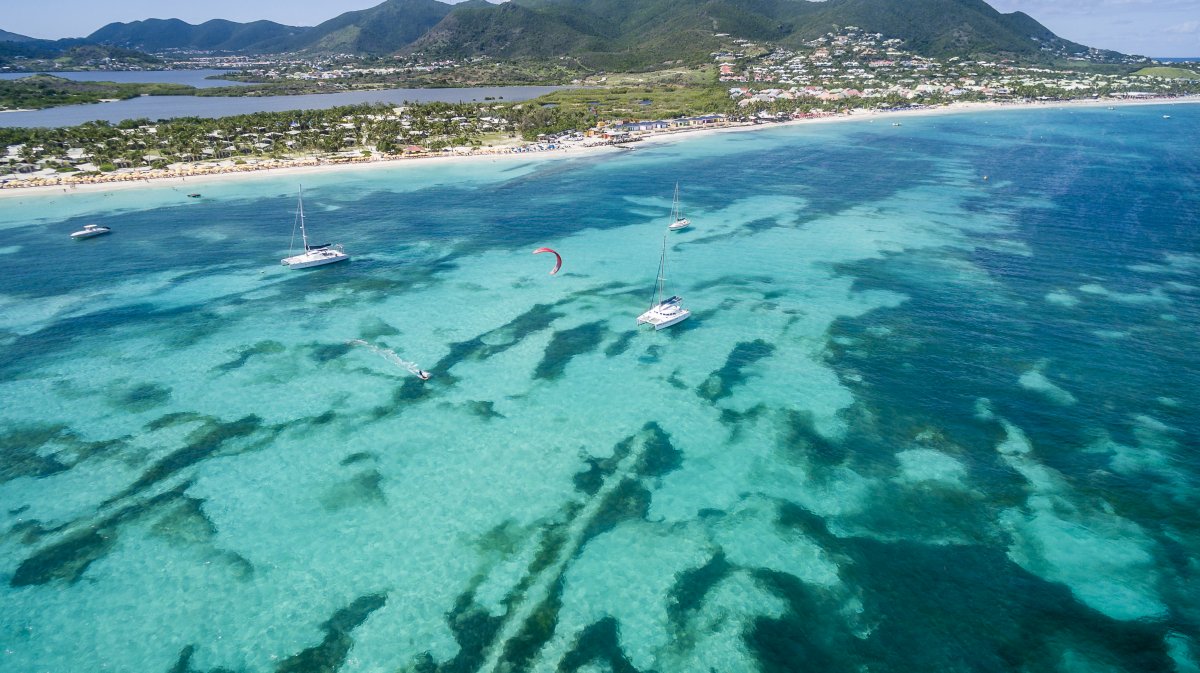 Approximately two-million cruise ship visitors stop annually on this island this island that is part of the Leeward Islands chain. Another 500,000 stay overnight on this island as their sole stop on a holiday or as one of several stops on a Caribbean vacation.
Those visitors often experience the exciting shopping of Phillipsburg, the capital of Sint Maarten, where many boutiques invite luxury shoppers to come to explore a quintessential Dutch community of about 40,000 residents. Stroll by the 500 pastel-colored buildings in the commercial part of Phillipsburg, and you will find designer brand goods from around the globe. The town is also home to many casinos, global fast-food restaurants and a very active nightlife.
There is plenty to do in Phillipsburg. Shop until you drop for jewelry on Front Street. Test Lady Luck at the Royale Casino. Go on a culinary tour ending at the iconic Sunset Bar and Grill. Play on the Water UFO or just go for a quiet dip in the crystal-clear waters. Try to find the hidden treasure on the pirate's ship or just sunbathe on the beaches. You are sure to find something to interest everyone here regardless of their idea of what a Caribbean vacation looks like.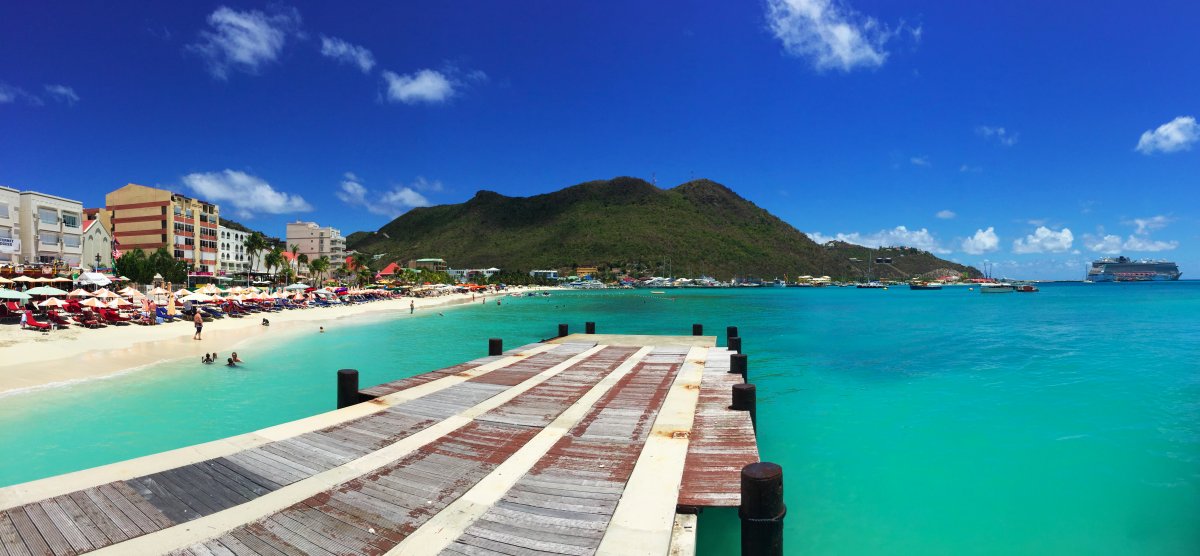 By contrast, Marigot is the capital city of St. Martin. Once you reach this city to the northwest of Phillipsburg, you will feel like you have traveled to a whole different country - because you have! Gone are the Dutch street signs and the pastel-colored buildings. Instead, you find French words on street signs and sidewalk cafes. In fact, you may feel like you have left the island and been magically transported to the south of France with a little West Indian charm added to the mix!
Be sure to sample the unique blend of French, Cajun and Creole food found at many locations around the city. Shop in the 'le West Indies Shopping Mall where you will find many unique bargains from top name designers around the globe and wander through the quaint little side alleys where you will find a variety of hometown merchants.
Make sure to visit the Marigot market where many local artists sell their wares. This market is also a fun place be introduced to the fusion of West Indian and French food served in this town of about 6,000 people. The best time to visit the market is on Wednesdays and Saturdays where you will see a variety of spices being sold along with psychedelic-colored guava berry.
Luxury Saint Martin lifestyles revolve around the island's beautiful beaches. There are plenty of water sports for everyone to participate in including deep sea fishing for marlin, wahoo and dolphin. Northern swells can even make it a spot to go surfing.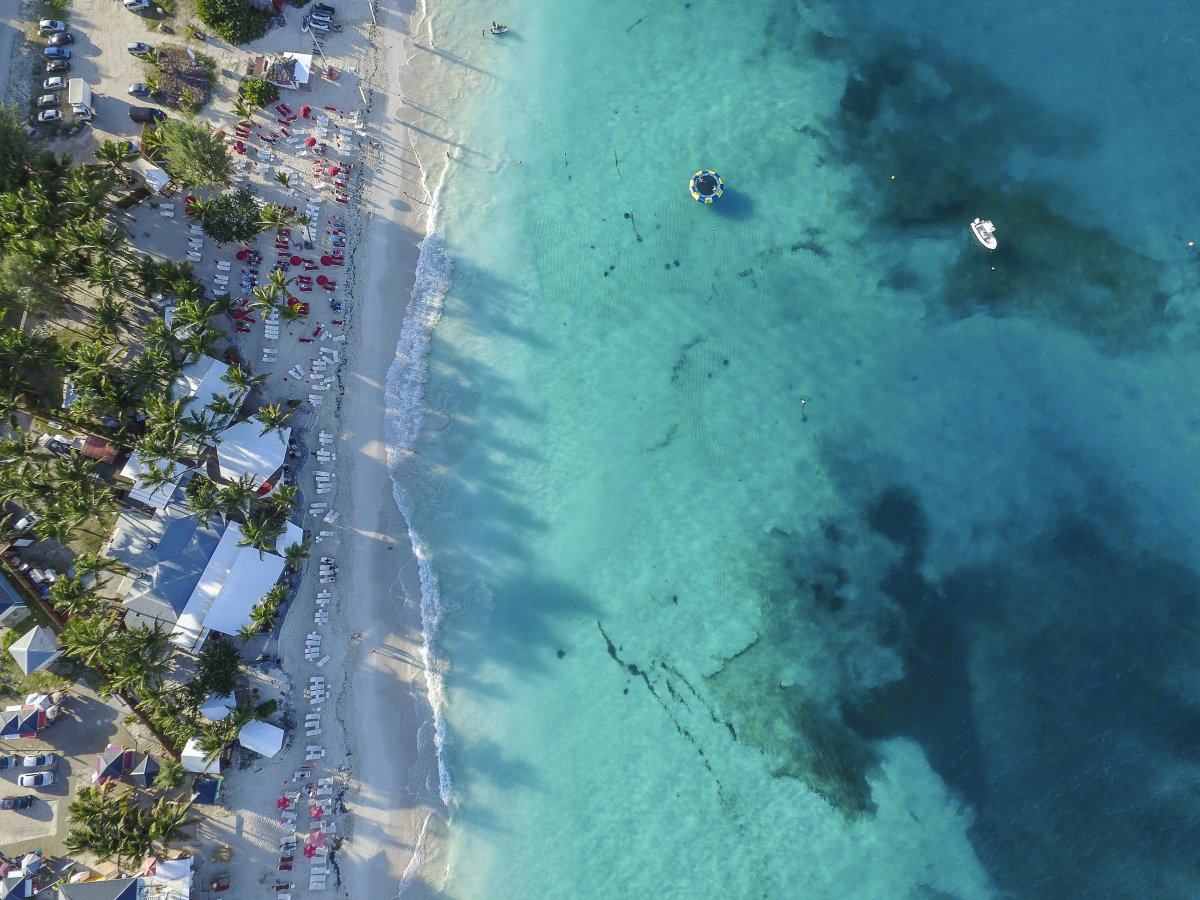 There are plenty of places to rent a kayak for fun on the water while paddling through a mangrove forest and watching breathtaking sunsets. Those who are looking for even more adventure can try kitesurfing, wakeboarding, windsurfing and parasailing.
There are 45 different world-class dive spots including Pelican Key, Friars Bay and Dawn Beach. Snorkelers enjoy exploring Pinel Island with its snorkeling trail filled with gorgeous coral reefs and a myriad of fish that divers can identify by reading the underground information cards.
Another interesting contrast found on this dual-country island is the coast versus the rolling hills and the salt ponds. Besides the beautiful marina next to Marigot, visitors find over 30 beaches to play on. While clothes are required at most of them, there are places where travelers can sport a more "natural" attire.
Many enjoy visiting white sandy beaches of Mullet Bay on the island's southwest coastline with its nearby casino and golf course while others prefer to visit Tintamarre Island on the French side of the island with its beautiful nature preserve. It is easy to rent a sailboat whether you want to sail it yourself or hire a captain.
Other visitors choose to forego the Caribbean beach villa experience to enjoy the quiet beauty of this island's gently rolling pasturelands filled with cattle and horses. The highest peak on the island is Pic Paradis at an elevation of 1,390 feet. There are numerous hikes that can be taken from here across the ridges or choose to visit the former sugar plantation to get a better understanding of the island's amazing history.
While the blue Caribbean Sea is a natural draw, there is plenty to do on land. Children will adore taking a pony ride and visiting the St. Marin's butterfly farm. Adults can challenge their friends to a friendly round of golf, go paragliding or skydiving.
One fun activity for adults is to go on the 14-seat pub crawl where you ride along to the different stops all on one bicycle. Climb on board a helicopter for a unique aerial view of the island. Of course, staying in an Exotic Estates' Saint Martin Caribbean villa is so nice you may never want to leave your accommodations.
One of the island's most unique ecosystems is its salt ponds where the Dutch harvested salt for more than 300 years. While salt harvesting has ended, the Great Salt Pond, which is surrounded by Phillipsburg, the capital of Sint Maarten, is a popular resting spot for many migratory birds including brown pelicans and black-necked stilts during the winter months, and terns and gulls enjoy the area during the summer months.
Another interesting contrast is visiting the British island of Anguilla. While not part of St Martin and Sint Maarten, it is located nearby and is easily reachable by ferry. Do not be surprised if you see celebrities on this island that has very exclusive resort communities.
When you visit, this dual-country island of Saint Martin, consider staying in an Exotic Estates Saint Martin Villa. You will find Saint Martin Villa Rentals located near all the popular beaches on the French side of this island.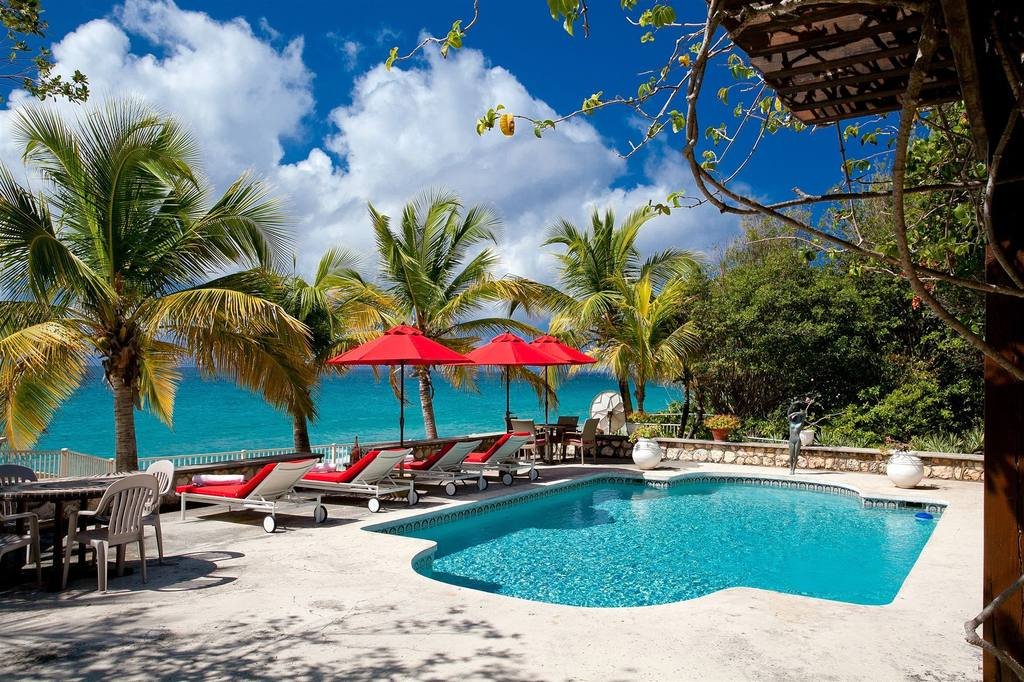 Luxury Saint Martin villas are a great place to relax while visiting either side of this magical island!
*Forbes, Sept 2, 2018; https://bit.ly/2NihgBs
Blog Subjects: Saint Martin, Sint Maarten, Caribbean