7 Best Things To Do In Kauai
Back

Kauai is the forth largest island in Hawaii. It receives 100,000 to 140,000 tourists monthly. The amazing waterfalls, scenic and adventurous destinations serve as some of the features that attract numerous visitors!
It's an excellent location for tourists who travel in groups or as couples.The best time to visit Kauai is from April to June and also in September and November.
During these months, the weather is pleasant, making adventures like swimming and kayaking manageable. Also, during this time, fights and vacation rentals can be have more availability. While you'll be arriving at Kauai by air – at Lihue Airport – traveling from one place to another will be mainly by road.
Planning a vacation to Kauai Island is the best way to an exciting adventure. Here are the best things to do in Kauai.
1. North Shore Drive
A drive down the North Shore can lead you to the beautiful Hanalei Valley. At this point, you can check out Hanalei Town, Hanalei Pier, and Hanalei Bay. From Hanalei, you can head to the most beautiful beaches, including Wainiha Beach, Lumaha'i, Tunnels, and Kepuhi Beach.
Other destinations you can visit along the shore include the Kilauea Point National Wildlife Refuge, Na 'Aina Kai Botanical Gardens, 'Ainini Beach, and Secret Beach among other stops.
Exploring the North Shore should take at least two days. It's quite an adventure that'll need you to spend some time at each stop to fully enjoy each destination without hurry.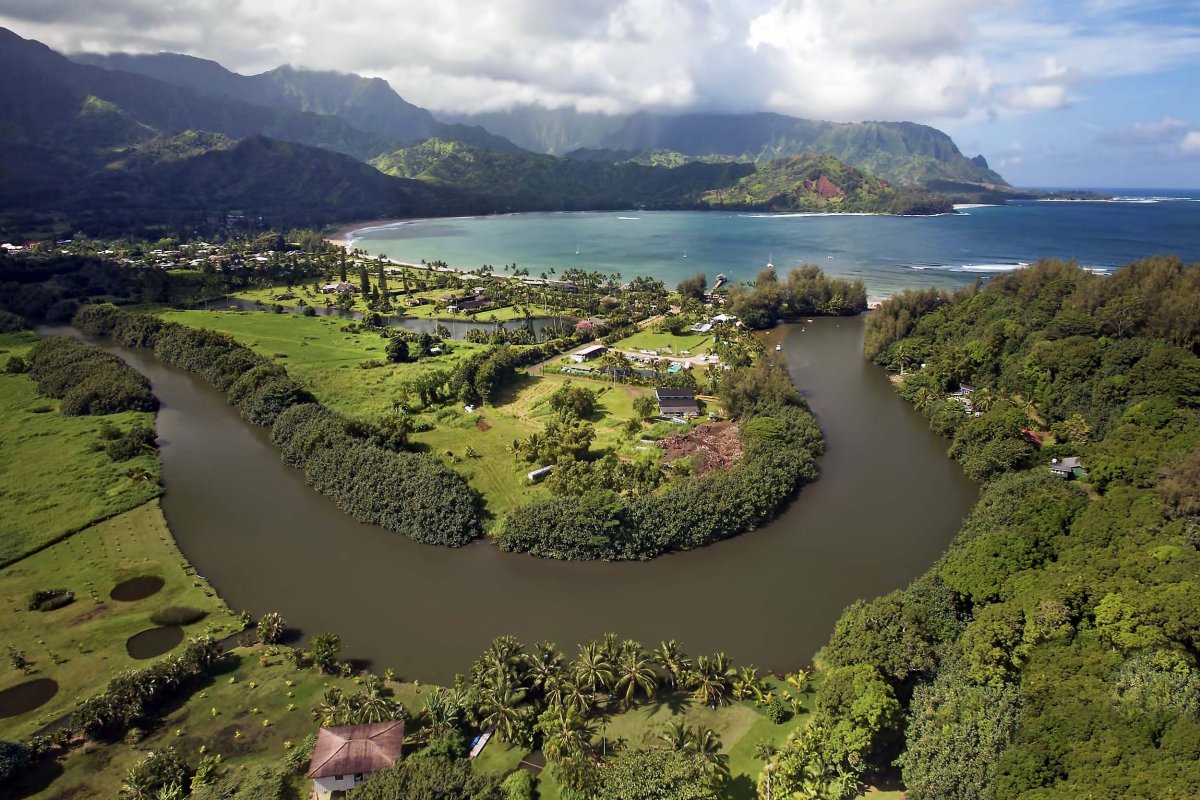 2. Golf Vacation
If you're looking for a golf vacation, you've found the right island! Kauai is less of a commercial island and is a more laid-back paradise, with mouth-gaping golf courses rated among the world's best.
Kauai Island hosts nine golf courses:
The Club at Kukuiula (pictured below - Kukuiula offers bungalows, cottages and villas!)
Kukuiolono Golf Club
Hokuala Kauai
Princeville Makai Golf Club
The Ocean Course at Hokuala
Poipu Bay Golf Course
Kiahuna Golf Club
Puakea Golf Course
Wailua Golf Course
The most exciting thing about Kauai's golf courses is their scenic but challenging terrain. Playing golf with other people would be an ideal way to enjoy your vacation. However, you can also opt for a private golf session.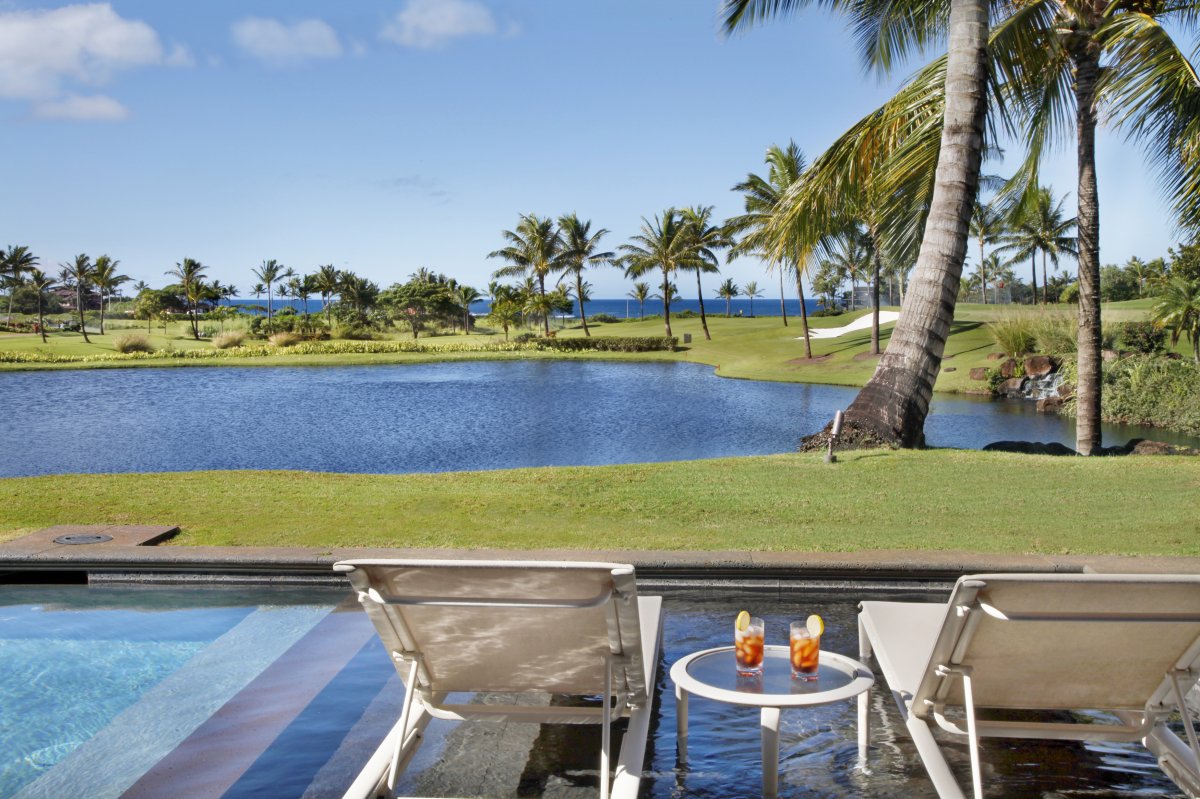 3. Kilohana Plantation
This is your one-stop for a luxurious experience! At the Kilohana Plantation, you'll appreciate Kauai's culture and enjoy the best of the 105-acre experience. The plantation is centered on the mansion that belonged to Gaylord Wilcox since 1935.
The plantation prides in agriculture and with their 2.5-mile train ride, you'll have the chance to view exotic crops, enjoy exclusive scenes, and learn more about Hawaii's agricultural history.
At Kilohana Plantation, you'll have the chance to dine at one of the top restaurants in Kauai, known as Gaylord's Restaurant. There's also a rum company named Koloa where you can taste some of the local hooch. The plantation offers other activities including hiking through the rainforest and much more.
4. Wailua River State Park
If you've watched the film "Raiders of the Lost Ark," then you've seen Wailua River. It's even more adventurous in person! Another remarkable fact about Wailua River is that it is the only navigable river in Hawaii, commonly accessible by boating or kayaking, and it's known as one of the most sacred places on Kauai.
The park has breathtaking rainforests with several points of interests including Opaeka falls, Wailua Falls, and Wailua complex of Heiau where you can see ruins of historical sites.
To exhaust this massive trip, you may need a full day or two, depending on the activities you choose. It is advisable to have a concierge during this trip, and a couple of friends or family who would make it more adventurous and memorable!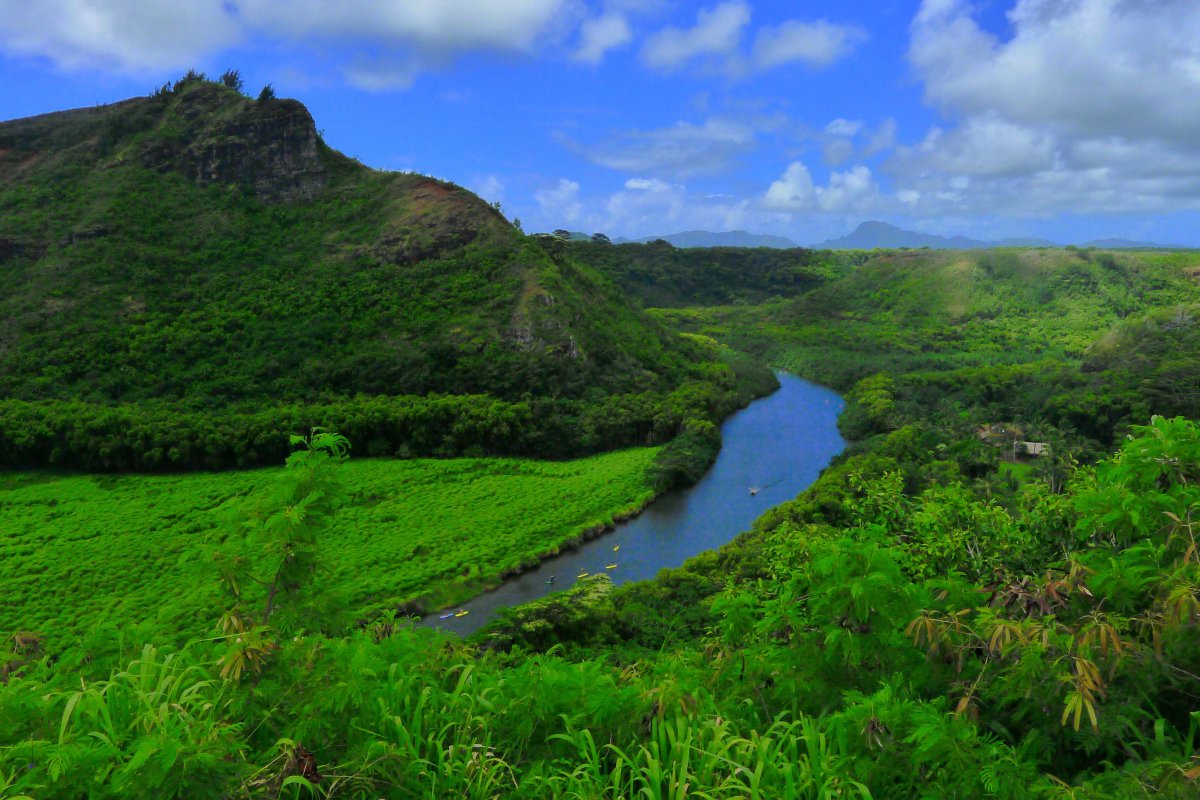 5. Koloa Zip Lining
With sunscreen and bug spray, you are halfway ready for Kauai's premier zip line adventure. Well, of course, you'll need way more than those two to get through the day. Koloa Zipline is also Kauai's longest zip line course, comprising of three zip lines.
The course offers the following:
Tandem ziplining
Harness
Handlebar pulleys
Sunset ziplining
Ground school, and
Aerobics
While it's not a free adventure, the premium experience is worth it! The thrilling adventure can take approximately 4 hours and captures Kauai's south shore and the sugar plantation.
6. Na Pali Coast
Between Kalalau Beach and the famous Ke' e Beach, you can trek along the Kalalau Trail to experience Na Pali Coast. On this trail, you'll explore a landscape of sea cliffs, and their narrow valleys, including the Hanakoa Valley, streams, and waterfalls.
Na Pali can also be accessed by sea. Some sea tours offer dinner cruises on a catamaran with champagne, where you can watch the sunset and enjoy magnificent views of the coastline with your partner.
Other activities you can enjoy include snorkeling. If you take a day trip when the sun's out, snorkeling will be refreshing as well as a way to get up close and personal with the gorgeous world below Hawaii's famous blue waves. You'll see corals, colorful tropical fish and, if you're lucky, sea animals like Hawaii's green sea turtle.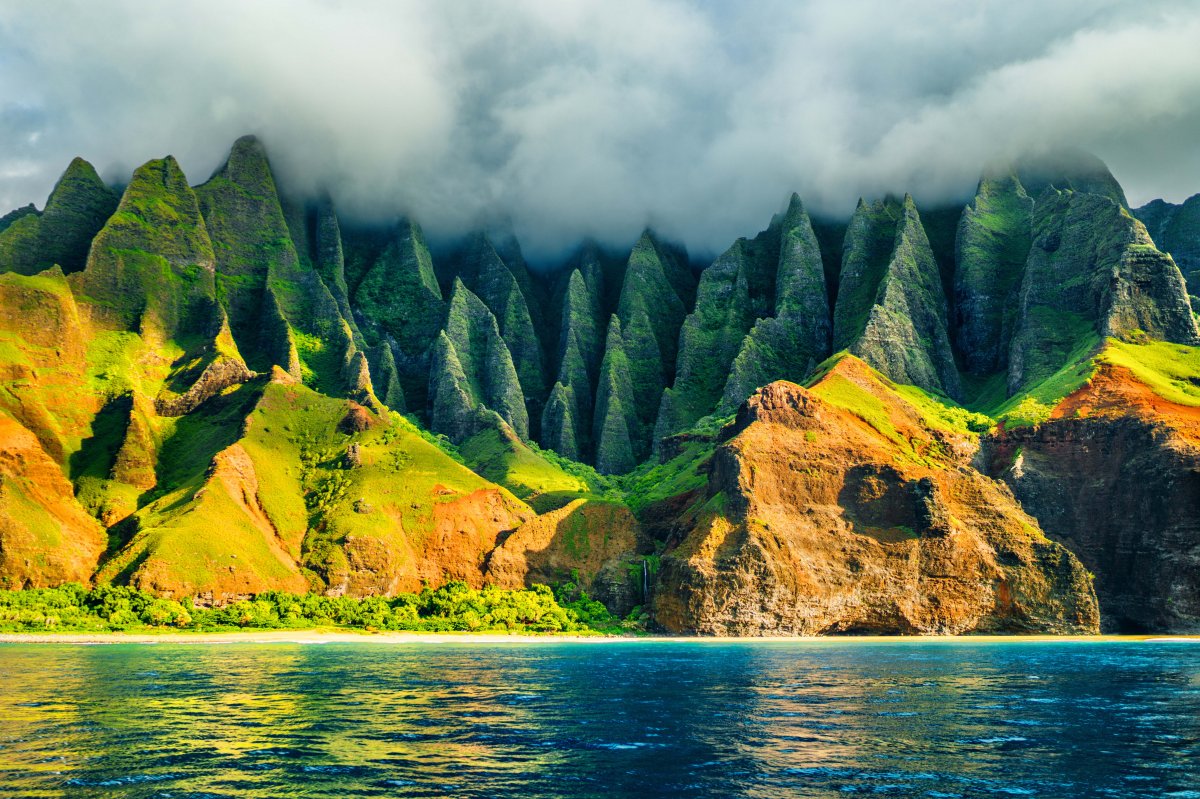 7. Tour the Kipu Ranch
Kipu Ranch, a 3000-acre cattle ranch, is one of Hawaii's top eco-tours. On a 4WD vehicle, you can go off-roading into Kipu Ranch, a unique landscape of mountains and valleys, and the Kipu Kai beach.
Once you cross the ranch to the top of the mountain, you'll be able to get a glimpse of Kauai's south shore. This area is popular due to its appearance in the movie, 'The Descendants' where George Clooney stood to take in the land.
Another Kauai movie experience would be swinging at the Indiana Jones rope swing. The best part is, experienced riders are allowed to ride into the ranch, making it even more interesting for those guests. However, the farm is full of surprising stops with stories to be told, hence a guide will come enrich the experience.
The best way to experience Kipu Ranch through its uneven terrain is by ATV riding with Kipu Ranch Adventures.
The Best 'Home' to Host You While Enjoying the Best Things to do in Kauai!
With several eye-catching destinations and adventures to take on, Kauai is undoubtedly one of the best places to vacation in Hawaii. Whether you're visiting by yourself or as a group, you'll find plenty of activities to take on during your vacation.
As you look forward to checking off activities from the "Best of Kauai" list, we believe it's essential to know that, at the end of each day, you have a comfortable 'home' to which to return. We care about your stay and your experience; hence we aim at giving you a quality family-friendly or luxury property for your getaway and help plan unforgettable adventures.
Contact Exotic Estates today for more information and bookings.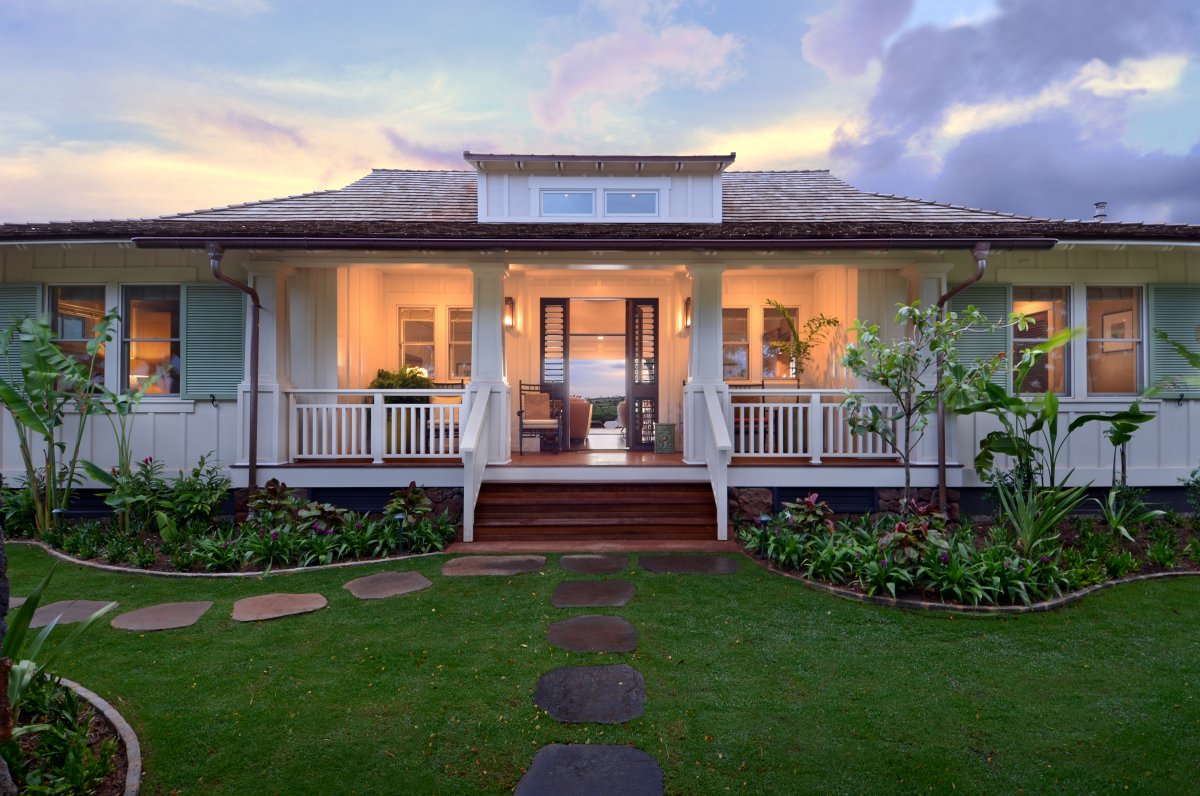 Blog Subjects: Kauai