5-Day Itinerary on the Big Island for Travelers
Back

Planning a vacation is no easy task—knowing your Big Island activities in advance is the key to success when choosing the right activity for you and your family.
The Big Island of Hawaii is the largest in the Hawaiian Island chain and home to many fun outdoor activities. This island is unlike your typical white-sandy Hawaiian beaches that you may see in advertisements or postcards. Instead, you will find the Big Island to be filled with unique landscapes: soaring mountains that can be capped in snow, lava fields, lush forests with towering waterfalls, and stunning black and green-sand beaches. The Big Island offer incredible adventures and unforgettable memories for anyone who's up for an adventure.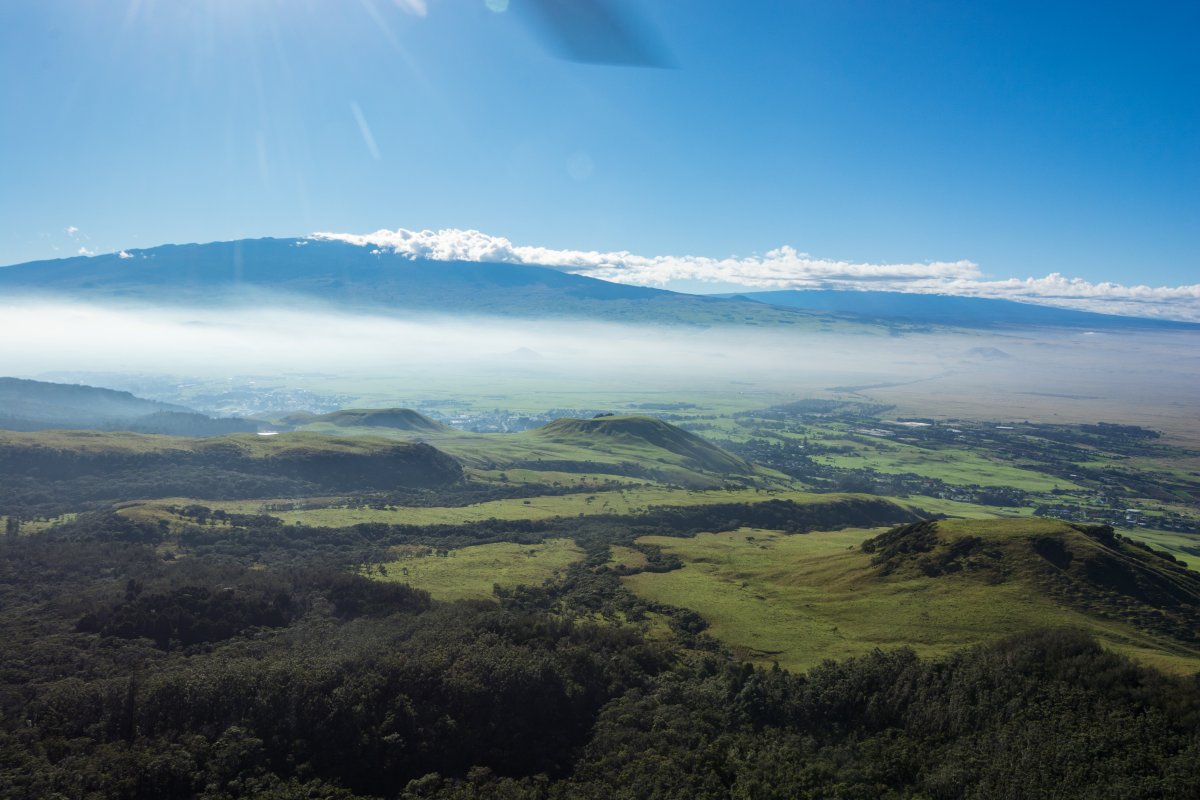 If this is your first trip to Hawaii, we recommend sticking to a few activities and making each day worth it. Remember that the island of Hawaii is BIG, it's nearly 100 miles across and has peaks that reach 13,800 ft. It's going to take time to get around this stunning place.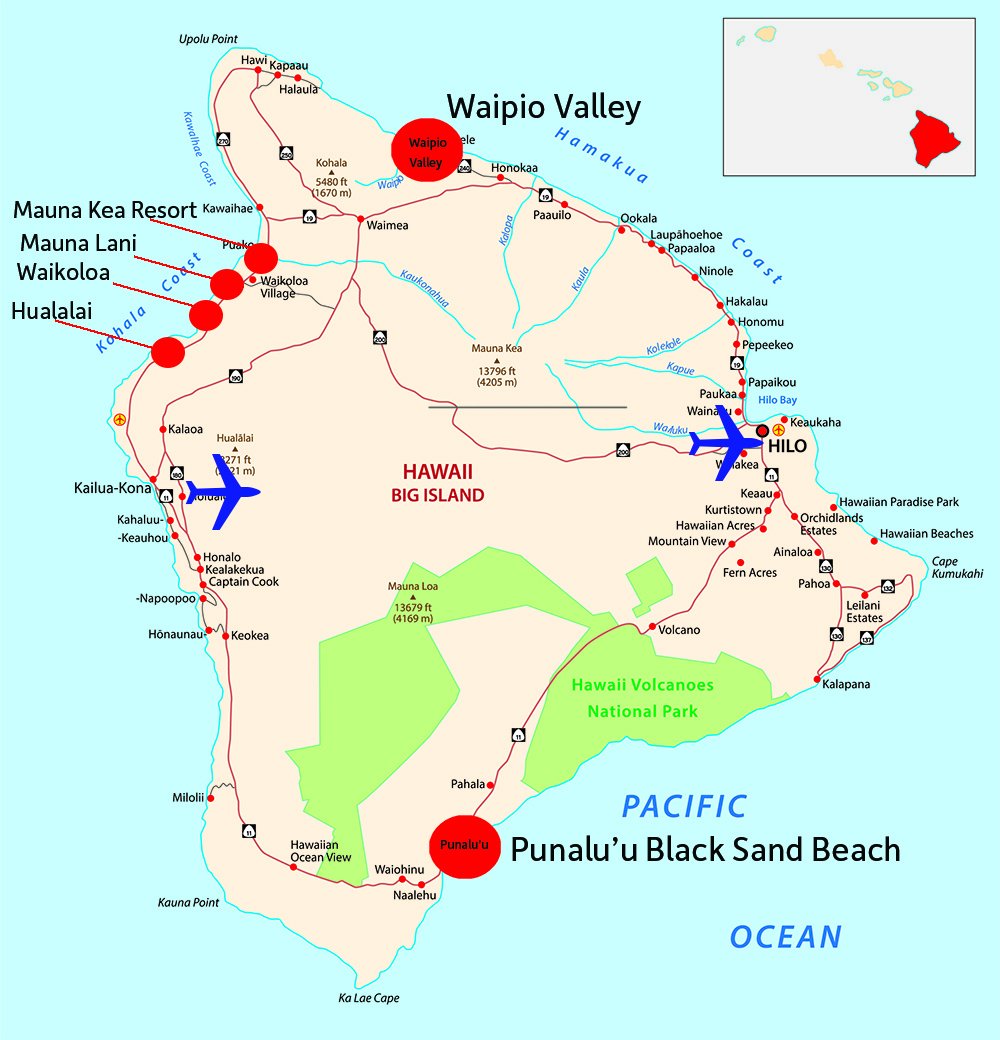 Big Island Factoid: Media coverage of last year's volcano eruption on the Big Island made it seem like the entire island was at risk. In fact, the impacted area was only around 10 square miles and more that 100 miles away the popular resort areas of the sunny Kohala Coast on the Kona side of the island.
Day 1: Travel and Beach Day in Kona
Keep this day open--you've been traveling all day and want to allow your body some time to rest before the fun island festivities begin. Use this day to gather groceries for the week, drop off your belongings to your vacation rental or hotel, and use this time to relax by the pool or head to your nearest beach. Of course, we hope you'll choose Exotic Estates for your quality, inspected Big Island vacation rental.
If you arrived early and ready to take on the day, take a drive up north on Highway 11 to visit some of the Big Island's gorgeous white-sandy beaches located on the beautiful west coast--Hapuna Beach and Kauna'oa (Mauna Kea) Beach.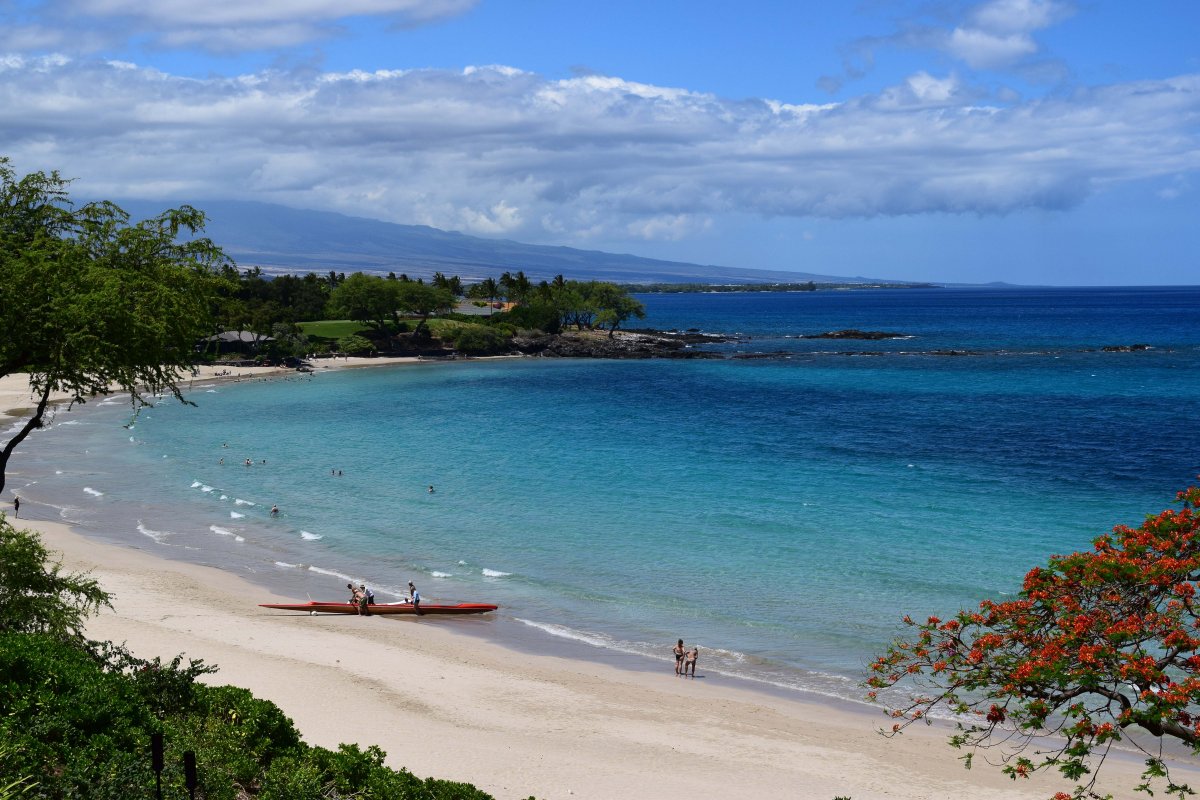 If you arrived on island later in the day or are maybe running low on time to explore, we recommend ending the evening with a sunset dinner at any of the beachfront restaurants along Ali'i Drive or maybe some late-night drinks at Kona Brewing Company in Kailua-Kona.
Looking for an unforgettable night adventure? Head to Kauna'oa (Mauna Kea) beach after dark to experience what it's like to dive and swim with giant Manta Rays! Year round, these gentle giants gather together to feed on their favorite meal of tiny plankton that are attracted to the glow of lights. Reef Manta Rays are known to be the second largest species of manta ray's in the world and these mesmerizing creatures can grow to be about 18 feet long. As intimidating as it may sound, reef manta rays are completely harmless and well worth the experience.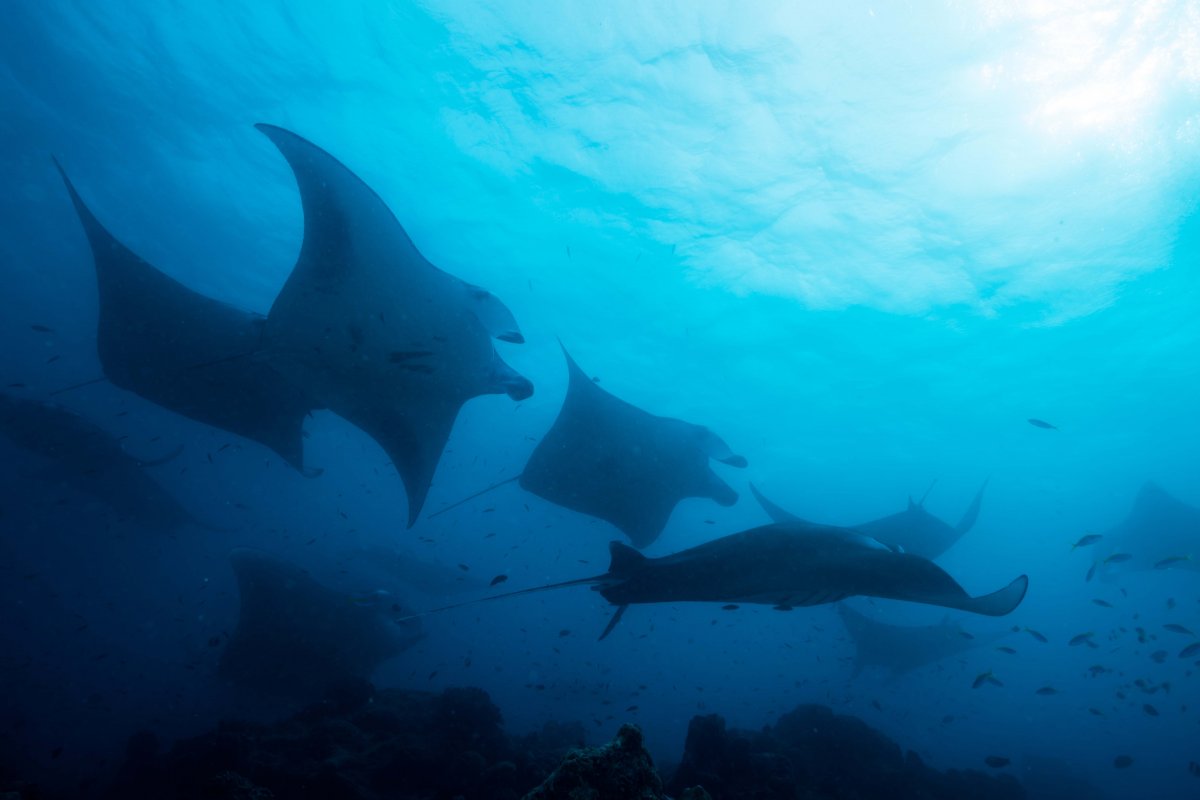 Day 2: Beach Day and Ocean Activities
To get the most out of your vacation, you want to start early as early as possible. Spend your morning engaging in the sights and sounds around you, then head into town for a nice relaxed breakfast by the beach with family.
Don't forget to order yourself a fresh cup of Kona Coffee at the Coffee Shack, located in Kona. This local coffee shack is known for its homemade pastries, delicious deli sandwiches and incredible views.
Ready to hit the beach? The Big Island holds some of the most amazing and unique white, black, and green sand beaches. After breakfast, continue south to Pu'uhonua o Honaunau National Historical Park, also known as "The City of Refuge" or Honanunau Bay. Here you will find wood carvings, and old structures and learn about the ancient practices of the native Hawaiians.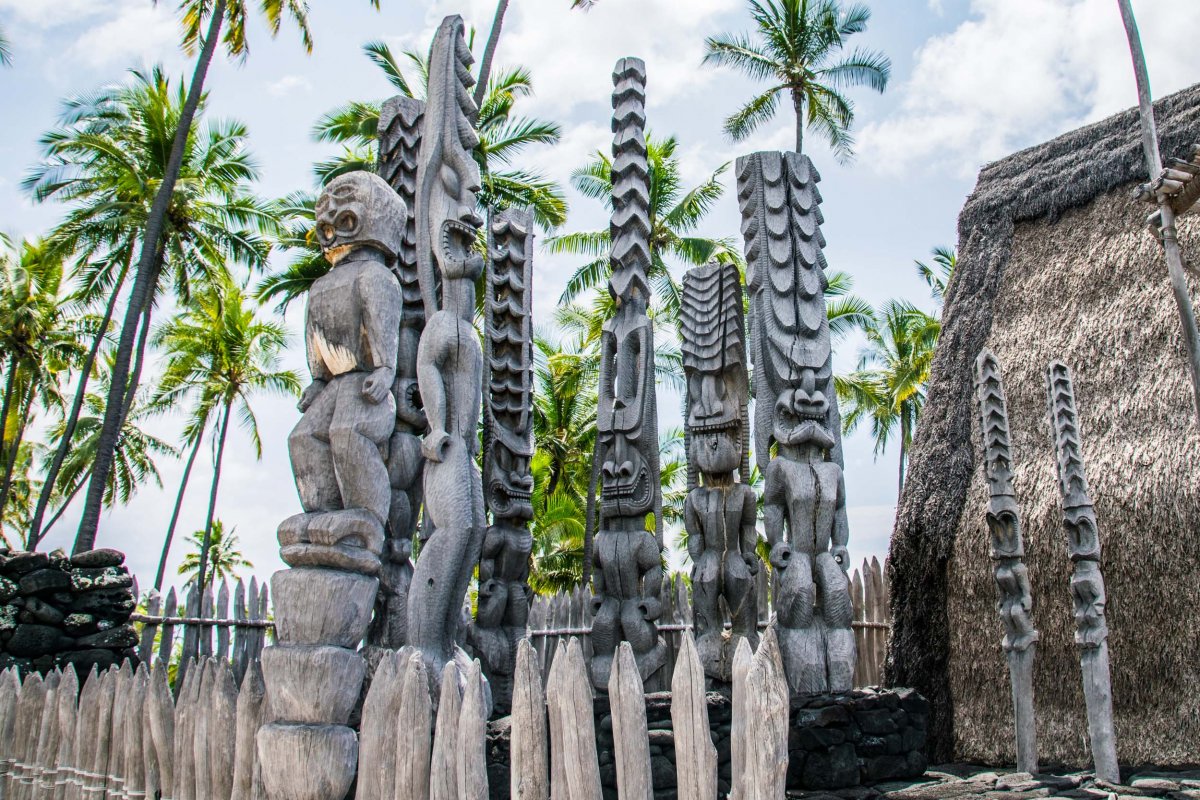 Looking for a great place to snorkel? Visit Pu'uhonua located on the southern end of Honaunau Bay. This beach is also known as Two Steps, named for the easy two step access off the lava rocks. It's always best to start your snorkel experience early to avoid the crowd and give yourself enough time to explore other locations, such as Kealakekua Bay.
If you're looking for a snorkel spot with easy access, head north past Two Steps and you will eventually get to Kealakekua Bay. This is where you will find an ancient Hawaiian Heiau, also known as a temple or sacred site, where Captain Cook anchored back in January 1779.
Kealakekua Bay is one of the most scenic and historic places on the Kona Coast. K-Bay is known for snorkeling, kayaking, extraordinary coral formations and spectacular marine life.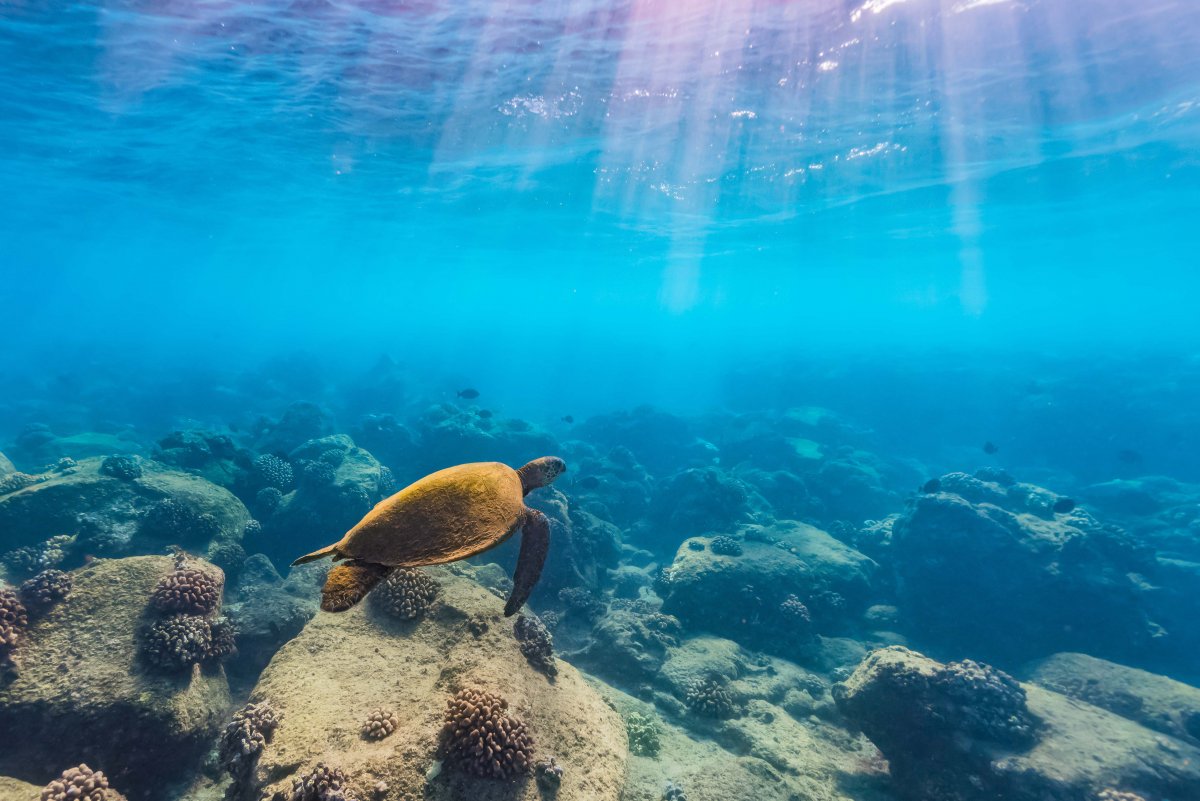 After a long day of swimming and adventures, make your way back to your vacation rental or hotel for a relaxing night in or take this opportunity to experience a relaxing at-home massage under the stars (only in a private home!)
Day 3: Visiting Hawaii Volcanoes National Park by Air and Land
Many travelers visit the Big Island to witness three of earth's most active volcanoes, Kilauea Volcano, Mauna Loa and Hualalai. Typically, this would be an all-day activity which may include lots of driving, as it would take many miles to drive to Kilauea and the rest of the day to explore.
If you're not up for the drive, one of the best ways to explore this large Hawaiian island would be to experience a helicopter ride with our friends at Paradise Helicopters. With this tour, you will get two-hour total flight tour and approximately seven-hours guided walking tour of Hawai'i Volcanoes National Park, Black Sand Beach, and Ka'u Coffee Mill.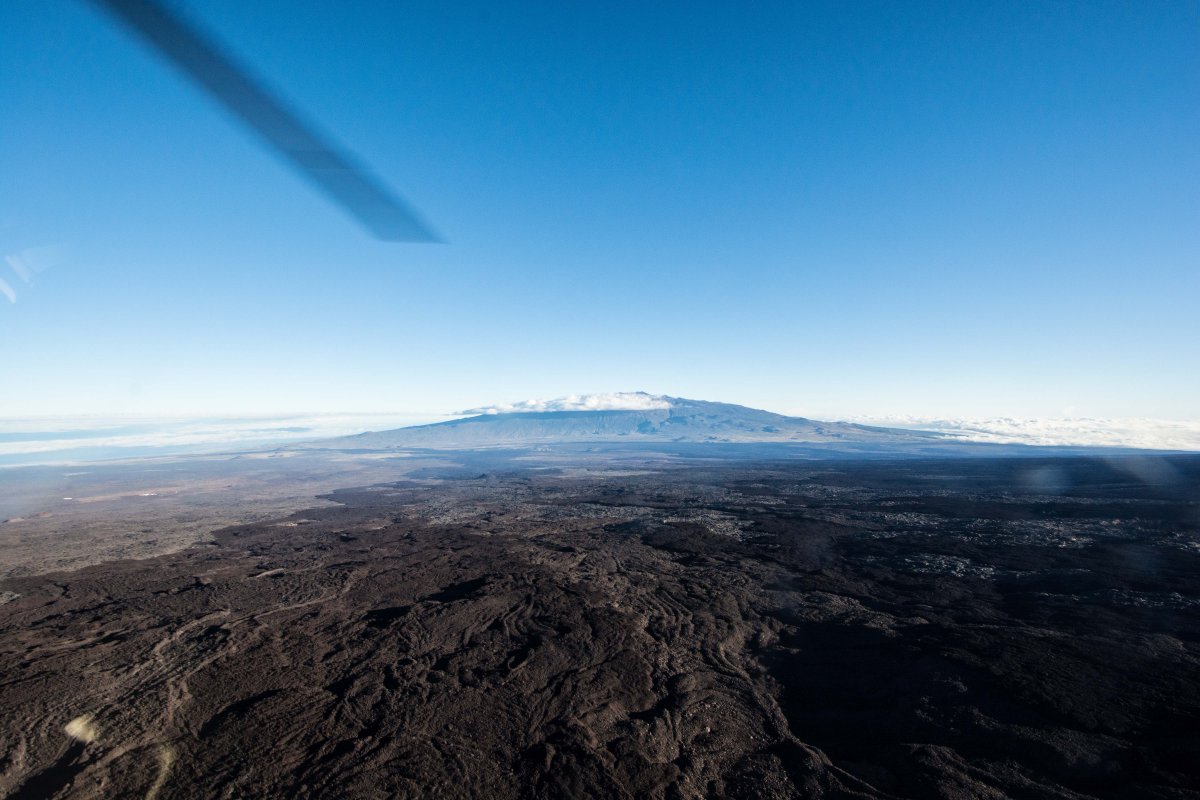 If you find yourself in Volcano Village, end your evening with a local dinner in town and visit the Jaggar Museum. If there is activity (there has been no activity for the past few months) after dark you will be able to experience the stunning glow of the Kilauea Volcano under the stars.
Day 4: Visit the Hamakua Coast
Get ready for a full day of adventures and exploring around the Hamakua Coast, between Hilo and Waipi'o Valley. This spectacular area is known for its gorgeous cascading waterfalls, breathtaking scenery and lush tropical rainforest. Below is our very own local-girl Nura-Nal taking in thr scenery from the vista point. You can hike down or even join an organized excursion to the Waipi'o Valley.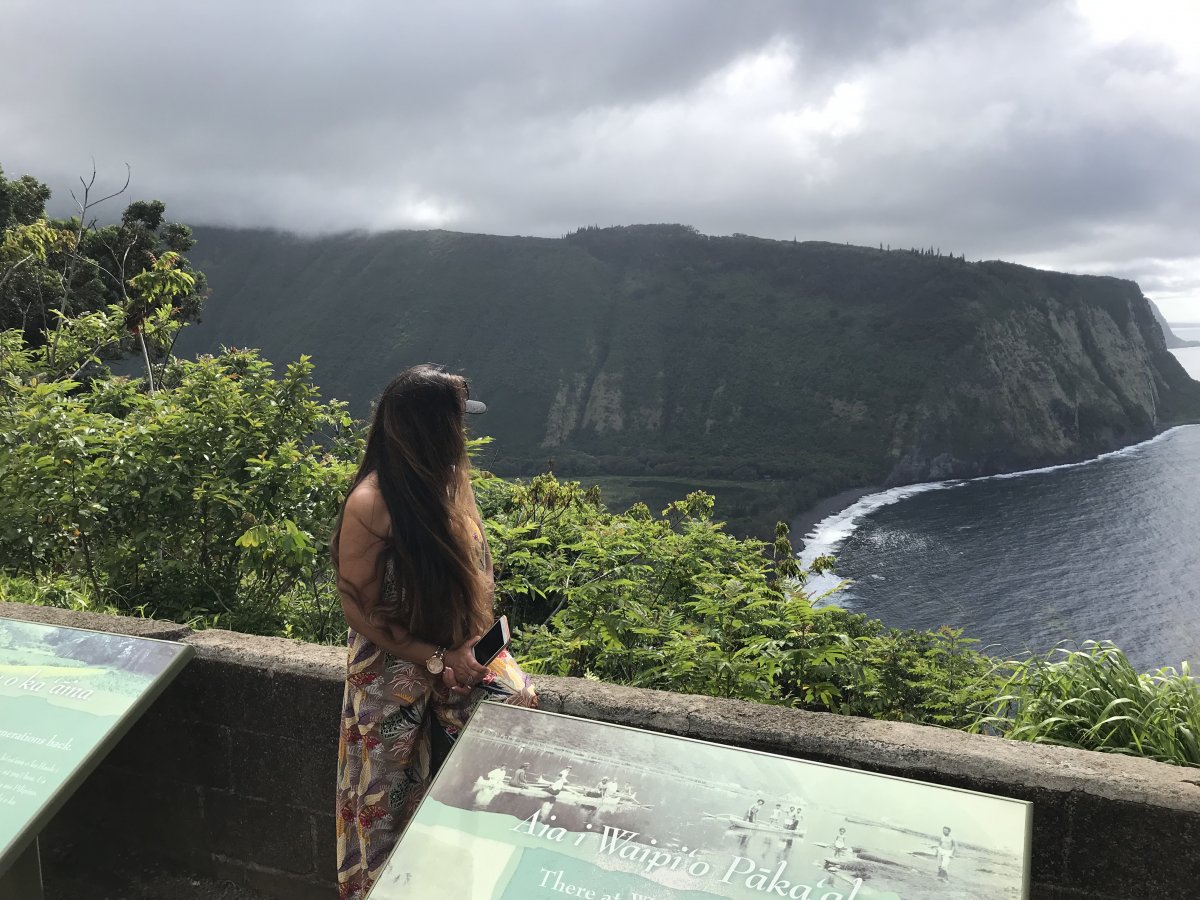 Make a pit stop to visit the World Botanical Gardens for a short and easy hike through the lush fern forests, you may even find a waterfall or two along the way. Continue north on Highway 19 toward and don't forget to stop by UmaUma Falls and the 'Akaka Falls State Park, known as two of Hawaii's most favored waterfalls on the Big Island.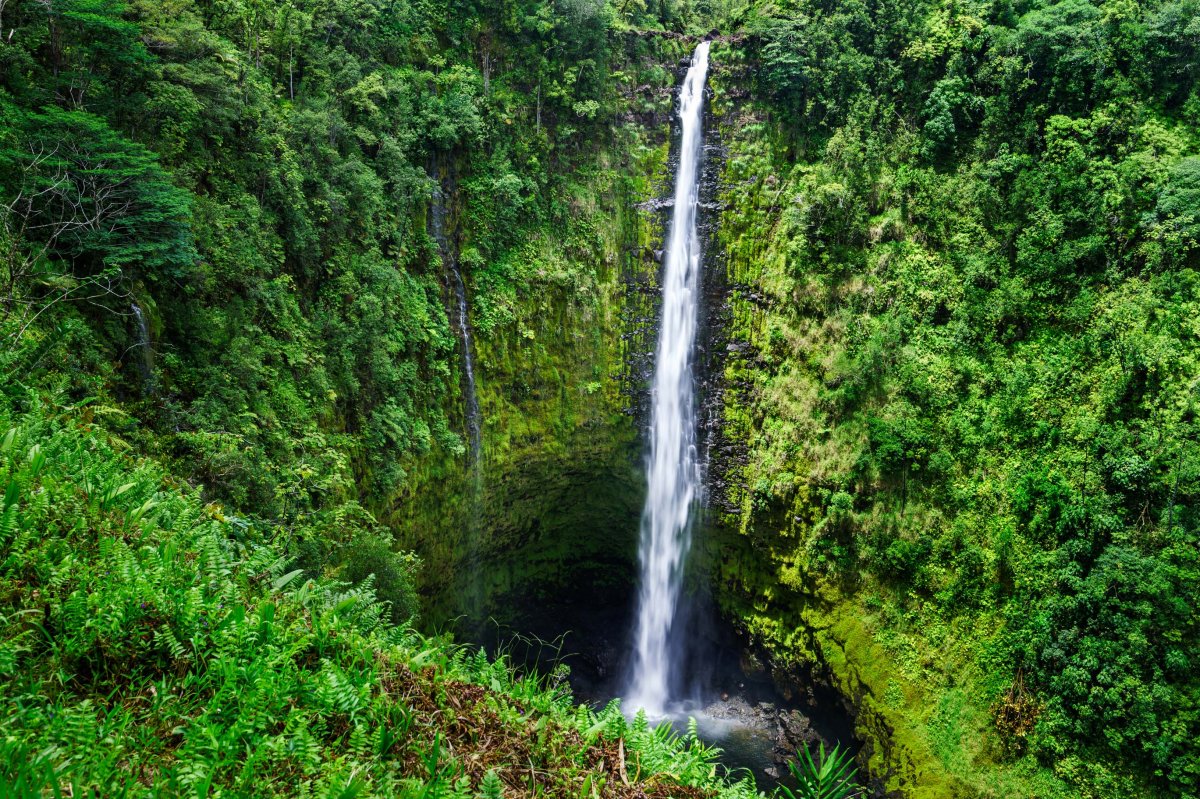 If you have time and you're ready for another adventure, we recommend trying a Ziplining and Hiking experience over the famous triple-tiered Umauma Falls. On this adventure, you will be able to venture across their new 200-foot-long suspension bridge, race your companion down four dual Ziplines and experience what it's like to cascade over a waterfall.
Day 5: Local Attractions and Souvenir Shopping in Kona
It's your last day and you want to make the most out of it, here's a few places to visit before you take off back to the mainland.
Use this day to visit a local farmers market, this is where you will get the most out of souvenir shopping or head back into town to enjoy local food that you can't normally find outside of Hawaii.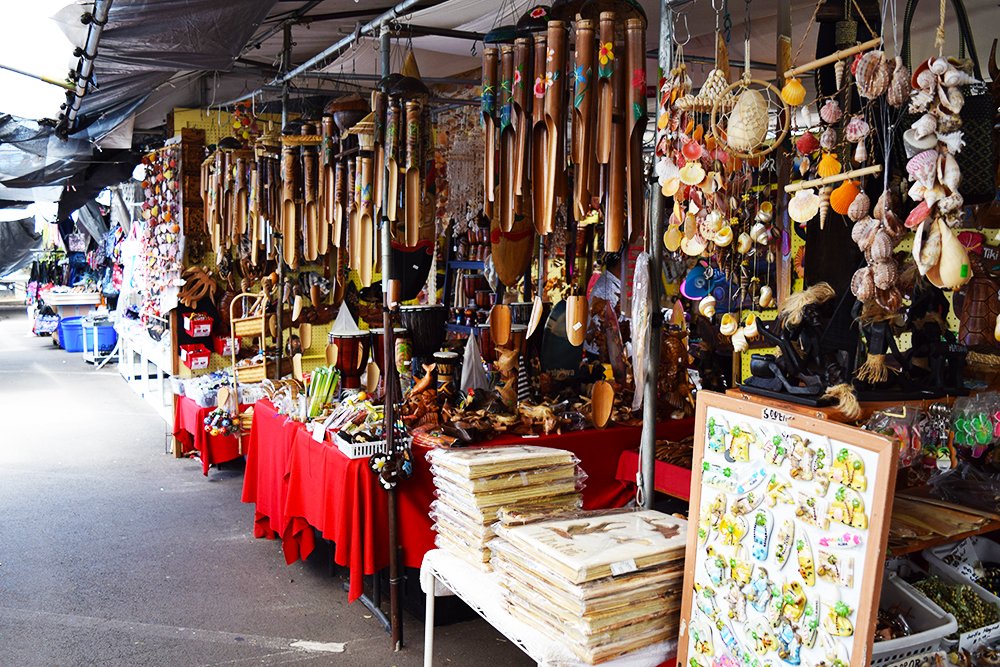 If you're looking to get Malasadas, also known as Portuguese sugared and fried dough, you must visit Tex Drive Inn in Hanoka'a or Punalu'u Bake Shop. You can also get delicious Loco Moco at Tex Drive-Inn as well. Kalua Pig is a traditional Hawaiian dish, typically served at Hawaiian Luaus.
If you plan on leaving on a late flight or red-eye, try to squeeze in a fun Luau to end your trip. Haleo Luau Dinner and Show is located at the Sheraton. You can also find Island Breeze Luau and Royal Kona Luau in Kona as well. When attending a luau, it's best to plan ahead and get there early to get good seats for the Luau Show. Luaus are often held in a gorgeous setting organized by the resorts on the Kohala Coast and in Kona.
Otherwise you can take this day to relax and enjoy one last day at the pool or beach. Always give yourself a couple extra days to pack and gather any last-minute souvenirs, this will also allow you to relax before heading back to the mainland.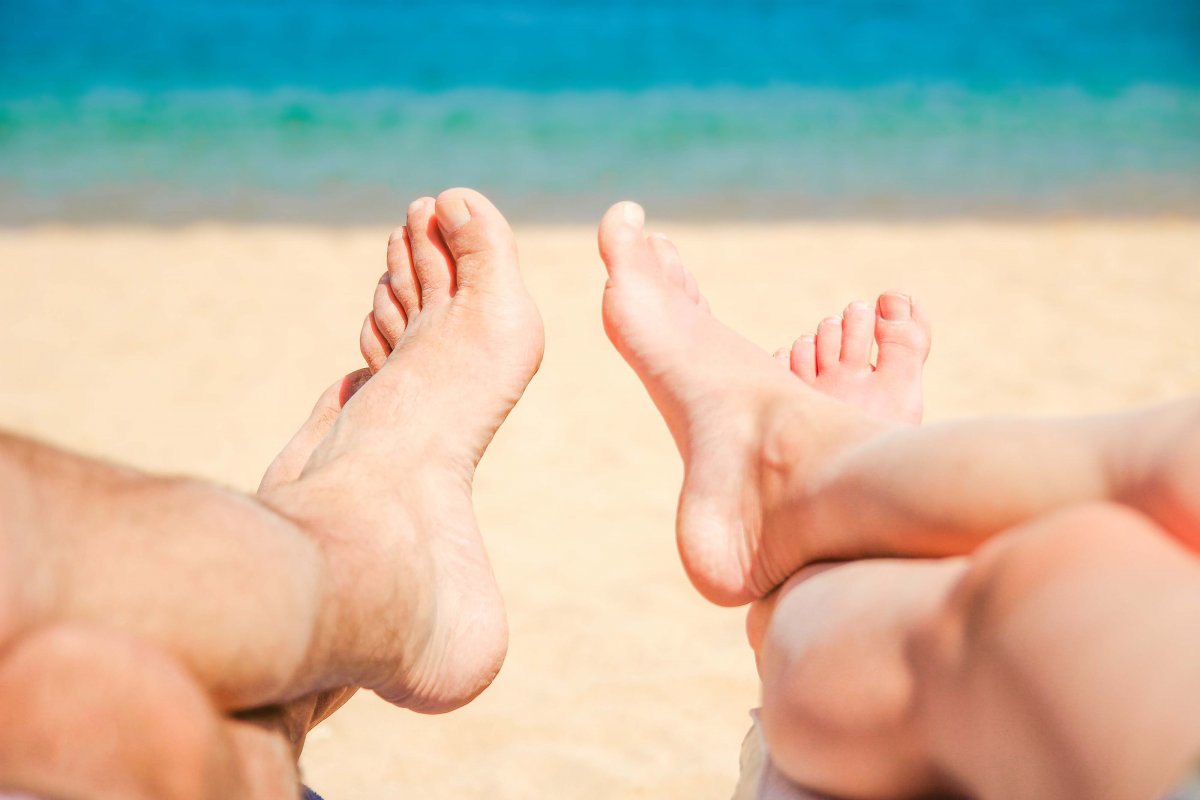 Mahalo for reading about the Big Island and we hope you will consider working with Exotic Estates on your next visit!
Blog Subjects: Big Island