Top 5 Unique Beaches on the Big Island of Hawai'i
Back

The Island of Hawai'i, also known as the Big Island, is home to some of the most captivating and unique beaches in Hawaii. As this young Hawaiian Island continues to adapt and take shape, its multi-hued shoreline is unlike any of the white pristine sandy beaches that you may find on the 'older' Hawaiian Islands. From black sand beaches, to crystal green sand, to newly formed lava rocks, there is no surprise that visitors from all over the world come to experience these beautiful and diverse beaches.
Most of the popular white-sand beaches can be found on the west coast, near Kona and Kohala coast. While the black and green sandy beaches are found primarily near the volcano, located on the rugged southern coast of the Big Island. We suggest taking at least a day to travel from your vacation rental to visit one or two of the beaches, and possibly even a bike tour around the volcano!
Down on the South Shore of the Big Island are two of the iconic beaches known as the green (Papakolea) and black sand beaches (Punalu'u).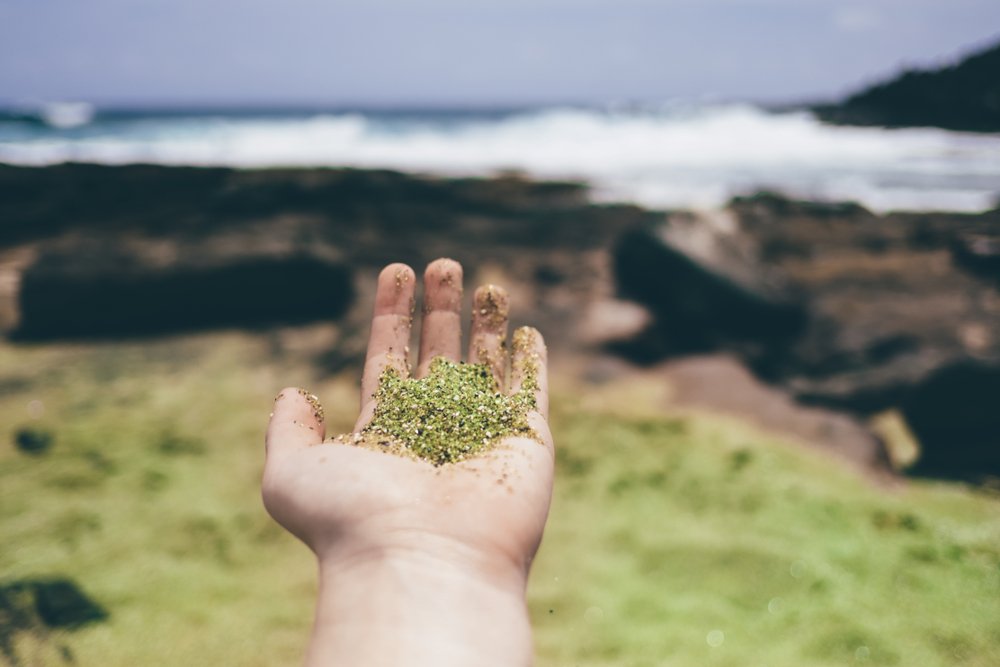 Papakolea Green Sand Beach
Papakolea​ is one of the only two green sand beaches in the United States. This exclusive beach is difficult to reach, yet, one you don't want to miss. Carved in a 49,000-year-old cinder cone from the Mauna Loa volcano, the green olivine crystal and white sand mixed with black lava is what gave this beach its name. This beach is great for hiking along the coast, sightseeing and exploring ancient temples ("Heiau" is Hawaiian for ancient temple or sacred site).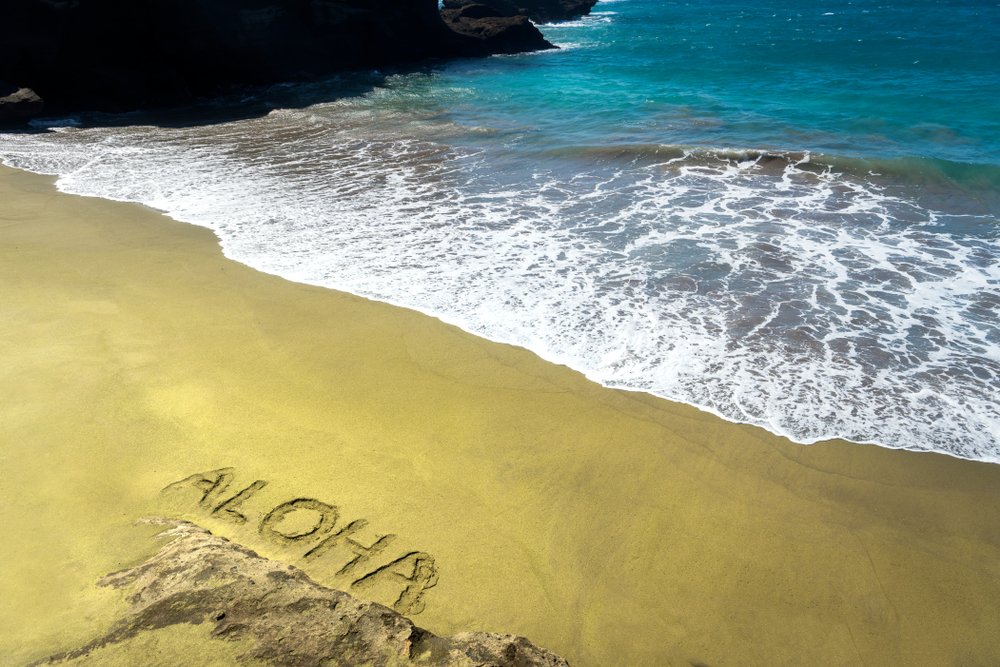 Papakolea Green Sand Beach
While swimming may be possible, it is best to take caution as the surf can be rough. There are no lifeguards or facilities at Papakolea, so beware of conditions before getting in the water and we also suggest bringing enough food and water and be sure to pack essentials, such as sunblock, beach umbrella or a hat, as coverage from the sun may be limited. To get to this beach, it involves both driving to the southernmost tip of the island and hiking 2.5 miles. Avoid weekends and start early if you would like to beat the heat or avoid the large crowd. We promise it's worth the trip!
Punalu'u​ is the most famous black sand beach on the Big Island. The sand is made up of small black fragments of old lava rocks. Punalu'u Black Sand Beach is located between the town of Kona and Hilo and is easily accessible from Volcano Village near Hawaii's Volcano National Park. This rare beach is great for swimming, snorkeling, turtle sightings, camping (with a permit), picnics and hiking along the coast. While swimming is possible, it is best to always enter cautiously and avoid turning your back on the waves, as the currents can be strong at times.

Punalu'u Black Sand Beach
The Big Island's east coast may not be popular for its beaches, but it's known to have one of the most beautiful stretches of coastline and scenery on the island. Receiving nearly 85 inches of rainfall per year, this area is full of lush tropical rainforests, fabulous waterfalls, and serene green valleys. Located towards the south/east side of Hilo, you will find the best and easiest beaches for you to visit. ​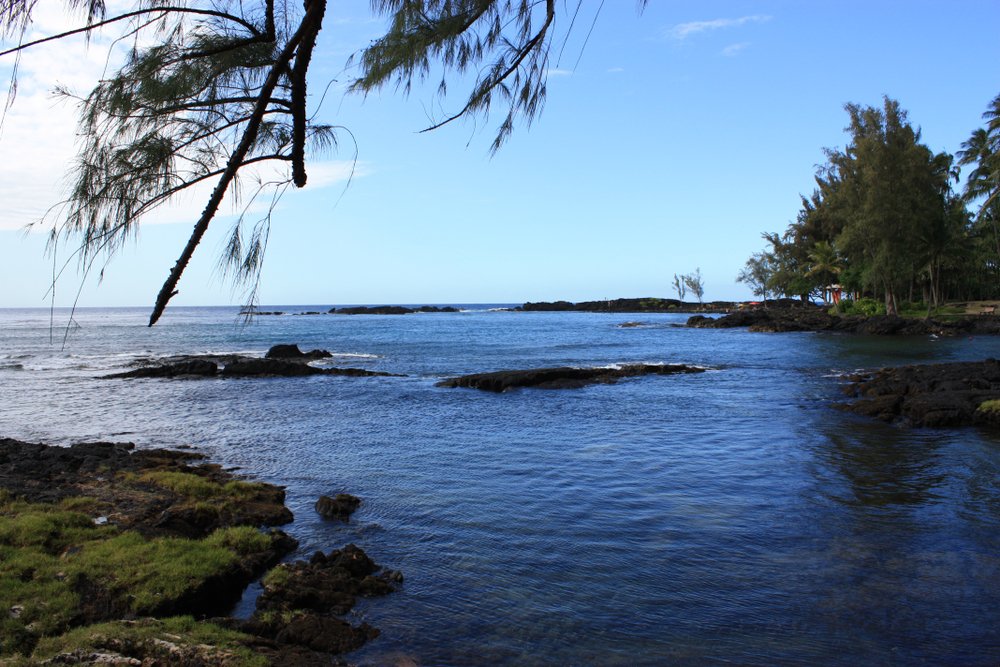 Richardson's Beach adn Ocean Park Tide Pools
Richardson's Beach and Ocean Park​ is the closest to Hilo, not to mention the best choice for snorkeling and picnics. The ocean is a mix of spring water fed by freshwater forming ponds near the beach. This beach is great for families traveling with children, as the water is calm and tide pools will keep the kids entertained with its spectacular marine life. Although there will be a lifeguard on duty between 7am and 7pm, it is best to keep an eye on your children at all times. Richardson's tends to get very busy on weekends so to avoid the crowd we recommend starting early to find parking.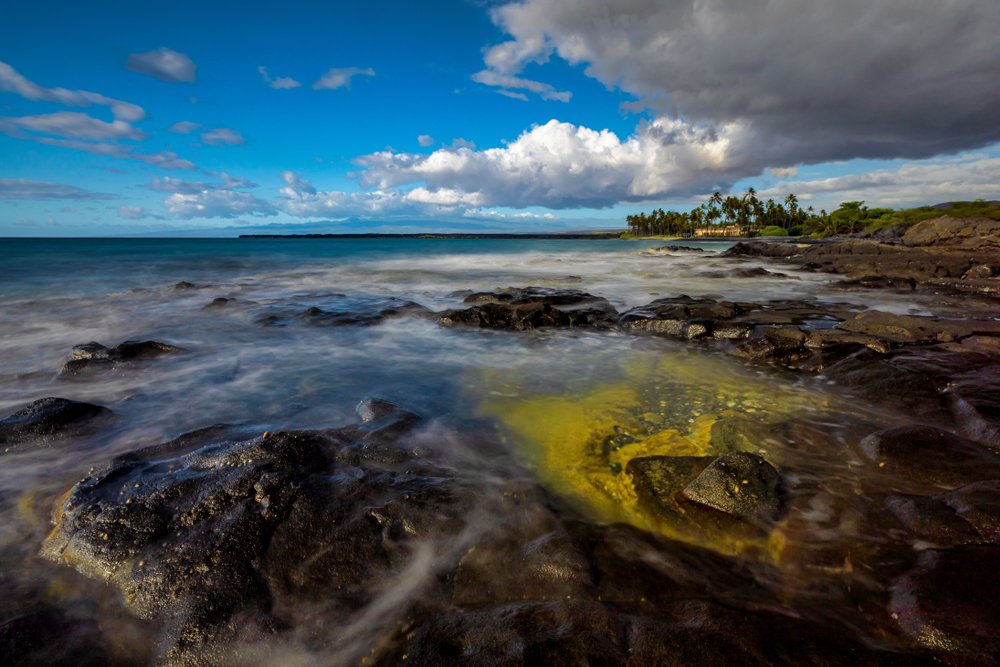 Big Islands Kiholo Bay
The gorgeous West Coast of the Big Island is blessed with sunshine and warm weather. There are 14 beaches on the west coast of the Big Island and ​Kiholo Bay​ is one of our favorites! Located in a beautiful bay that offers good swimming conditions, this beach is perfect for snorkeling, exploring tide pools, and relaxing by the ocean and soaking up the sun. For beach access, visitors must use the public beach path until you reach the tide pools.
If you're looking for white sandy beaches, the north coast near Waimea and Kohala Resorts come very close to what we call paradise. With its few black sand beaches surrounded by 1000+ foot high cliffs and lush green forests covering every hillside, it's no wonder why this side of the Big Island is a beach lover's favorite. ​Waipi'o Valley and Black Sand Beach ​is home to about 50 local Hawaiians.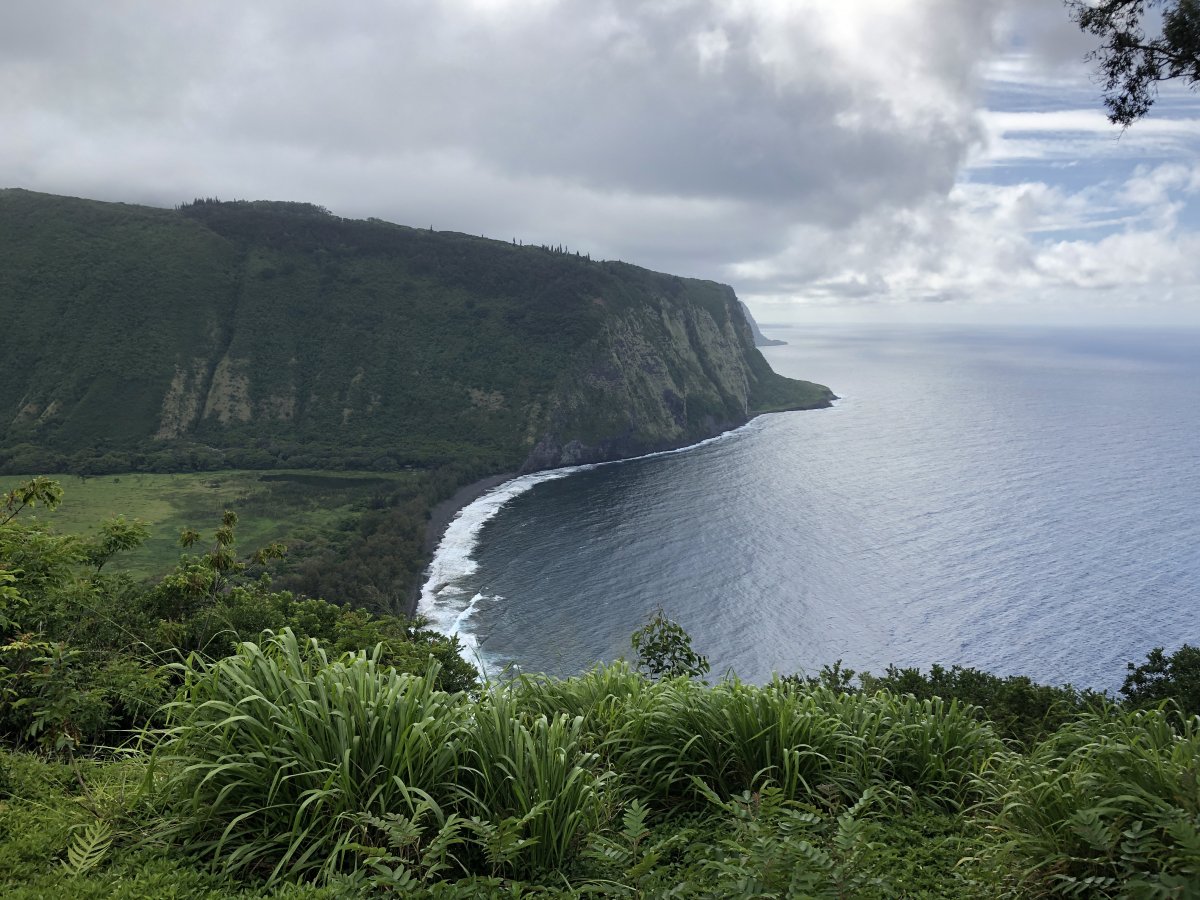 Waipi'o Valley & Black Sand Beach
This beach is known for its rip currents and high surf, it is not recommended for swimming. While this beach is difficult to access, it is known to be a great place to relax after a long hike into the valley and features some of the most incredible views. If you're lucky enough and only after a heavy day of rainfall, you may be able to see the Kaluahine Falls located on your right-hand side once you've reached the beach. If you are not up for the hike, Waipi'o Valley can be reached several ways. The best way to access this valley and black sand beach is to take a fully organized tour, shuttle ride, horseback, or mule drawn wagon.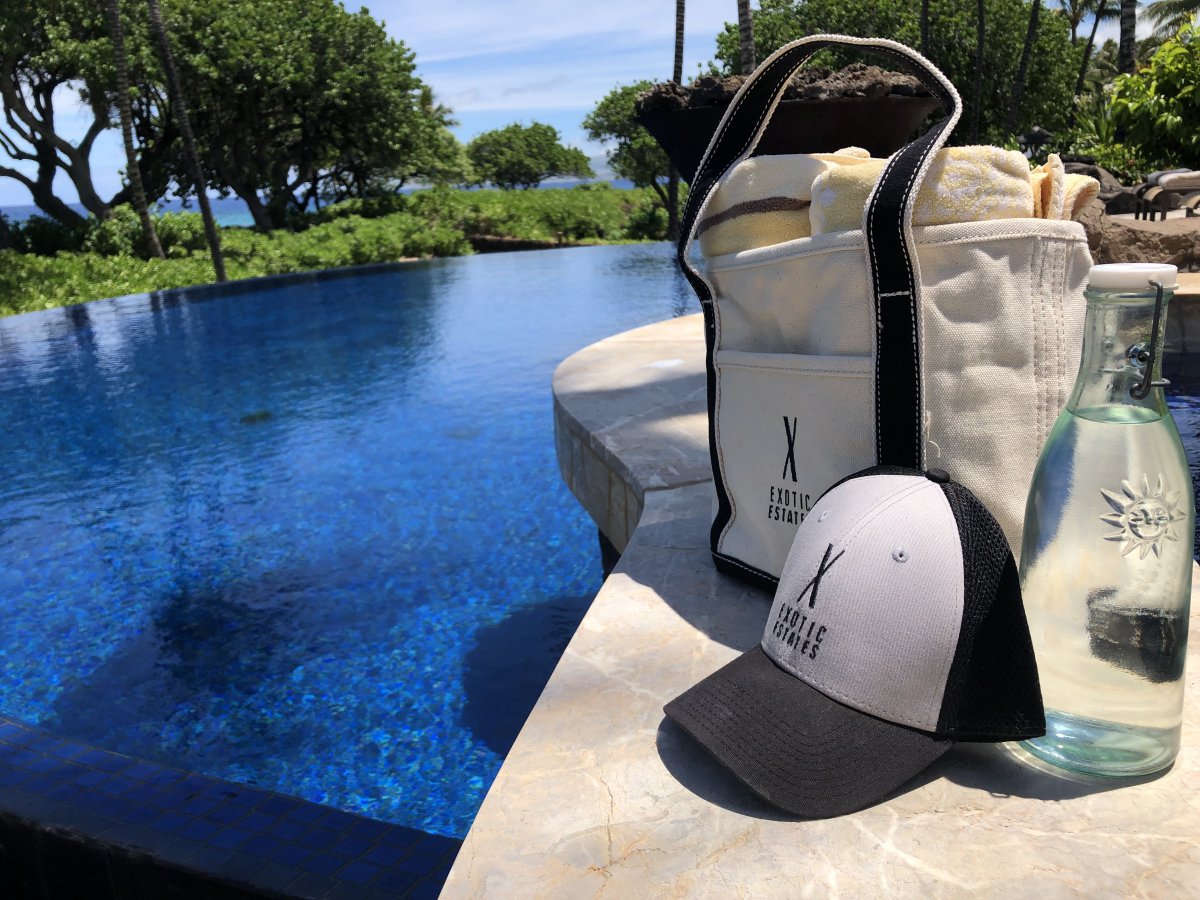 At Exotic Estates, you will have a wide variety of luxury vacation villas to choose from. Whether you are looking for a resort-style villa with top-notch amenities or large private estate to accommodate the entire family, our Exotic Estates Villa Specialists can help you find the perfect home for your Big Island retreat. Start planning your Hawaiian summer getaway today!
Blog Subjects: Big Island