From majestic waterfalls, to active volcanoes and gorgeous golf courses, the Big Island of Hawai'i is the ultimate dream destination for every golfer and non-golfer alike.
Home to some of the most unique and spectacular course designs crafted by the biggest names in golf championships, this Hawaiian island is also known as Hawaii's Golf Capital. You may find some of the Big Island golf courses wrapped around historic landmarks, others carved out of an ancient lava flow or tucked alongside the pacific coastline offering incredible ocean and mountain views.
In total, there are 18 well-known golf courses spread throughout the Big Island. However, not all of them are open to the public. It is important to plan ahead by calling in to place reservations and check to see if there has been any updates or changes that interfere with regular posted hours.
Here are our top favorite courses on the Big Island, you don't want to miss!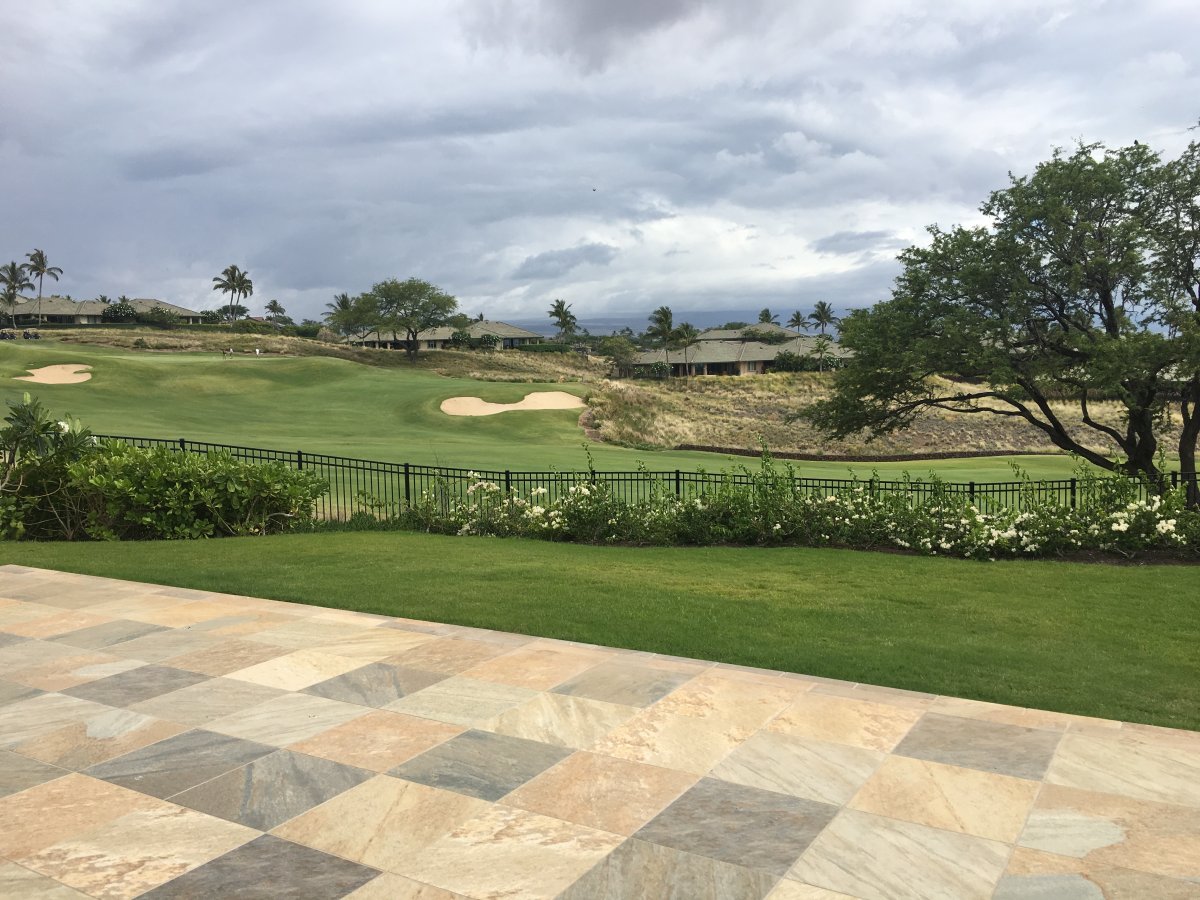 GOLFING NEAR THE VOLCANO
If you're looking for a one-of-a-kind golf experience, there is one unique golf course you won't want to miss! Sitting alongside the rim of the active Kilauea Volcano in Volcano National Park, Volcano Golf and Country Club is known to be one of the most unusual courses on the Big Island. This unique golf course offers 18-holes and 6,547 yards of gorgeous terrain. Located just a quick 30-minute drive from Hilo and about 4,000 feet above sea level in the cool highlands, this unique golf course offers incredible views of Mauna Kea and Mauna Loa. If you happen to be on island or find yourself on this course in the winter season, you will also have the luxury of snow-capped mountain views as your backdrop.
GOLFING NEAR THE KOHALA COAST
Designed in the early 1980's by Francis H. II Brown, Mauna Lani's North Course gives you a first-class golf experience on the Big Island of Hawaii. The original Mauna Lani course was a 36 hole facility but in the 90's the course was split in half, now featuring North and South courses. Mauna Lani means 'mountain reaching heaven,' its beautiful name came from Mauna Kea to the north and Mauna Loa to the south.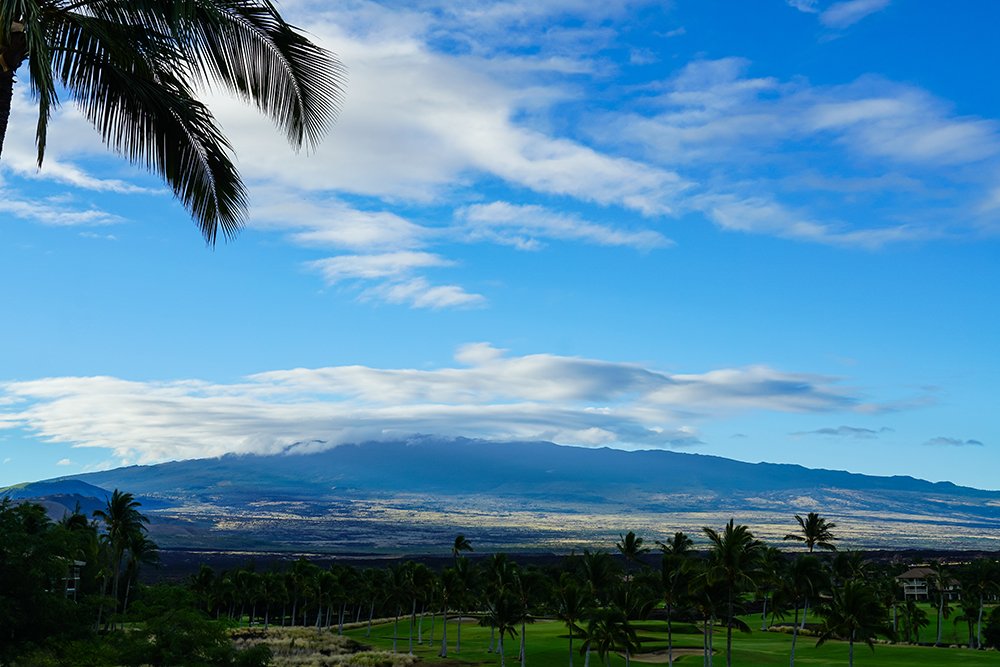 The Mauna Lani Resort's South Course was the first golf course before the more prodigious North Course was created and home to the original Senior Skins Game. Although Mauna Lani's South Course received its public exposure from the televised event from the 1990's to 2000's, the North Course is known to be the more interesting of the two and one of the most popular tournament venues on the island.
South Course features ample fairways and approachable greens, giving you an extremely playable yet forgiving course. While the North Course is characterized by rolling terrain built on ancient lava beds and punctuated by Kiawe forests. If you find yourself on this course, you may also notice herds of feral goats moving from hole to hole throughout the day.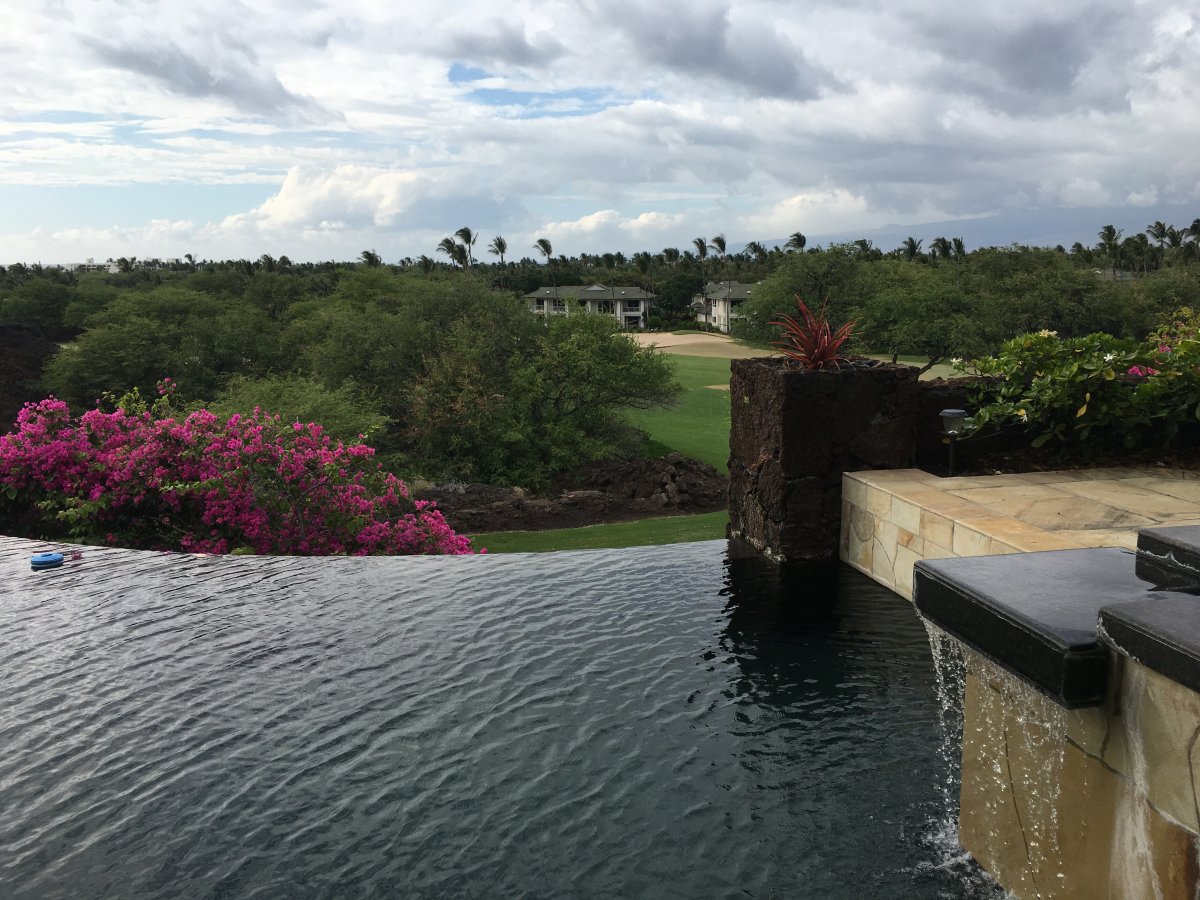 Lush with carpet-like fairways and speedy greens, the Mauna Lani North and South Courses are always in impeccable condition. While it is fun for experienced golfers, casual golfers will appreciate this course as it is much less punishing than the other golf courses on the Big Island.
If you're looking for a dramatic landscape and gorgeous ocean views, Hualalai Golf Course at Hualalai Resort is an absolute gem. Dramatically situated in the black lava fields along the Big Island's Kohala Coast, this beautiful Kona golf course is a short drive to the international airport and sports two fantastic courses--one reserved exclusively for resort guests and one private.
First course designed by Jack Nicklaus in Hawaii, this 7100-yard course hosts a PGA Champions' Tour event each year and though its green manicured fairways are more than enough to challenge the golf legends, they are also great for golfers at all levels.
Dramatic lava rocks aligns the greens and stunning coast, dotting the fairways as it provides for some wild bounces if your shots stray away from the fairway. Stretching out over 7100 yards and demanding pinpoint accuracy, avid golfers will truly enjoy the championship tees. While the regular tees play to a very reasonable 6150 yards, offering lots of challenges yet rewarding opportunities.
If you're looking to golf along the Kohala Coast, please keep in mind Hualalai Golf Course is a private course for registered guests staying at the Hualalai Four Seasons Resort. Reserve your Luxury Hualalai Villa with Exotic Estates to enjoy exceptional dining, spa services and a memorable golf experience on the Big Island.