​The 10 Most Romantic Places in Hawaii
Back

These romantic spots span the Hawaiian Islands, and granted, they are subjective - but they are all gorgeous and romantic in their own way. Let's face it, a beach towel and an umbrella on a sunny day can be romantic just about anywhere. Some are easy to access and others take a little more effort. All of them offer a perfect setting for a special moment with your sweetheart.
These romatic Hawaiian spots are not listed in order of preference, so no matter which island you are on, preferably in your amazing Exotic Estates Hawaiian vacation villa, you'll be able to enjoy one. Note that you should always double check access rules to each of the more remote locations, as laws do change for safety reasons - and safety trumps romance!
1. Oahu - Eternity Beach
There is a famous scene in the movie From Here to Eternity starring Burt Lancaster and Deborah Kerr when they kiss on a beach and get swept up in the waves. Well, that scene was shot at so called "Eternity Beach" on the Windward Coast of Oahu. It's easy to miss, but it's just past Hanauma Bay before you reach Sandy Beach Park. It is a known spot and it can get busy, but nobody will mind if you reenact the famous kiss! You can stay in Honolulu vacation villa and have easy access to this spot.

2. Oahu - Goat Island (Malaekahana State Rec. Area)
This spot does not sound very romantic, but it tends to be a uniquely quiet place on tourist happy Oahu. Located on the Windward Coast, Goat Island takes a little fortitude to get to, as you need to wait for tides to make your way out there, unless you're on surfboards or boogie boards. If you do walk, make sure you wear reef shoes or old sneakers. But once there, the payoff is a charming beach that is great for swimming, and because it takes a bit work to get there, it tends to be quiet. It's a perfect place to spend a lazy beach day with your sweetheart. The ocean side is a bird sanctuary and can get rough. Not for from here are lots of great Kailua vacation homes.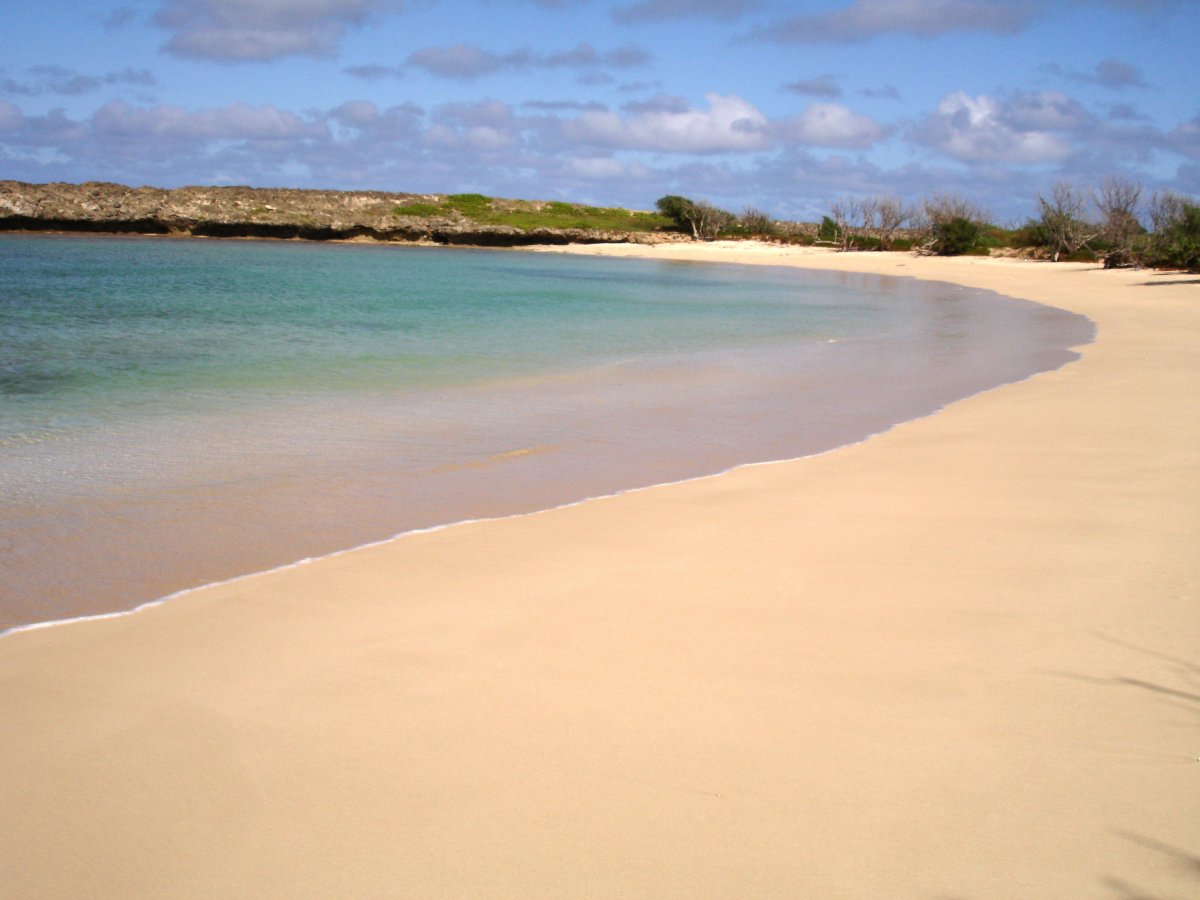 3. Maui - Haleakala Summit
Most have heard of Haleakala, the immense crater on Maui. It's very common to hear of people going to the summit to watch the sunrise and it is beautiful of course. However, our team says that sundown is a little less crowded so it has a more romantic ambiance. Something to consider and you don't need to wake up before dawn! Not a bad place to "pop the question!"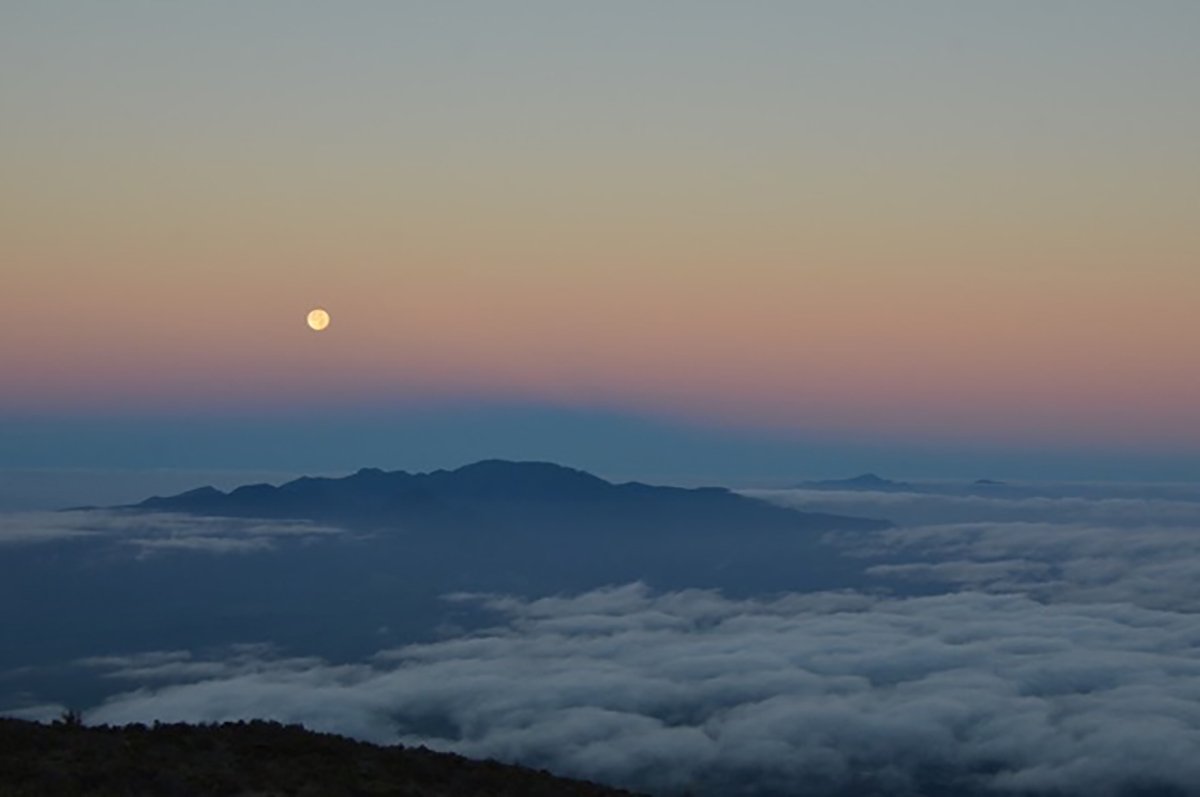 4. Oahu – Honolulu City Lights from Mt. Tantalus
Tantalus is a lookout point on a ridge behind Honolulu above the neighborhood of Makiki Heights. Because it's so easy to get to, it can get crowded. But, if you plan it right, you just might be one of the few people enjoying the sparkling city lights of Honolulu and Waikiki from the lookout. It's especially dramatic on full moon nights, with the silhouette of Diamond Head as a dramatic backdrop. Stay close by at this amazing Honolulu vacation home.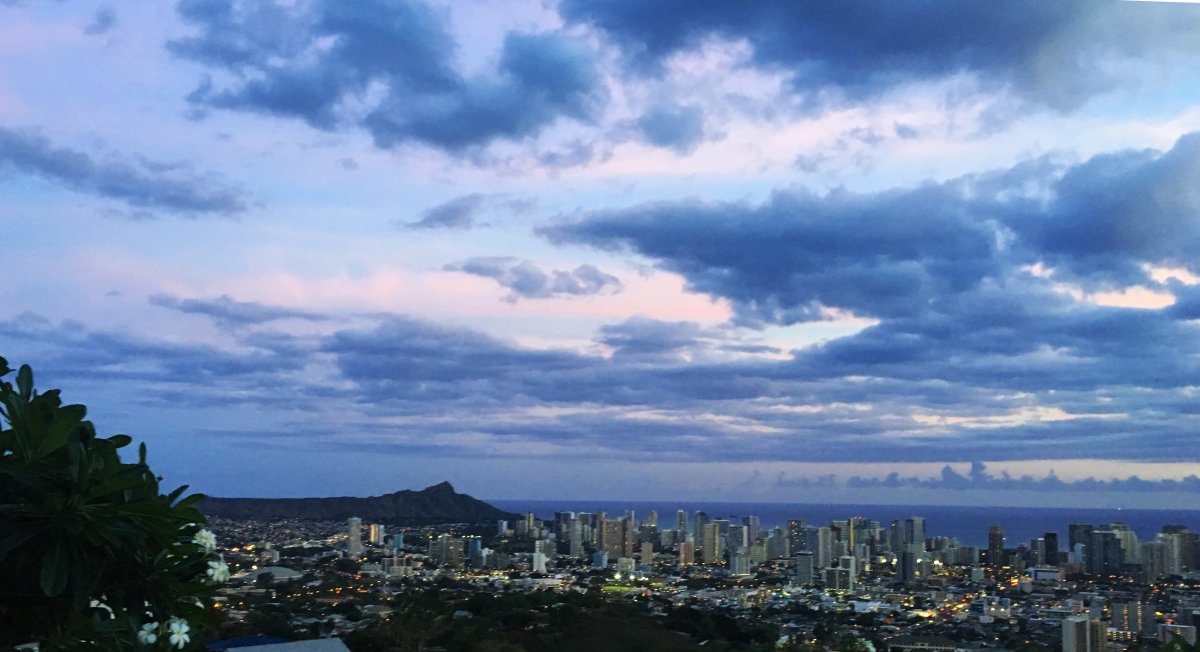 5. Oahu - Kahana Bay
This is a quiet cove on the Windward Coast that is a great place to spend a romantic afternoon. It is tucked in among the green and soaring Ko'olau Mountains. This is another easy spot to find and you will seldom find large parties there. The beach is rimmed with pines and has a tranquil quality.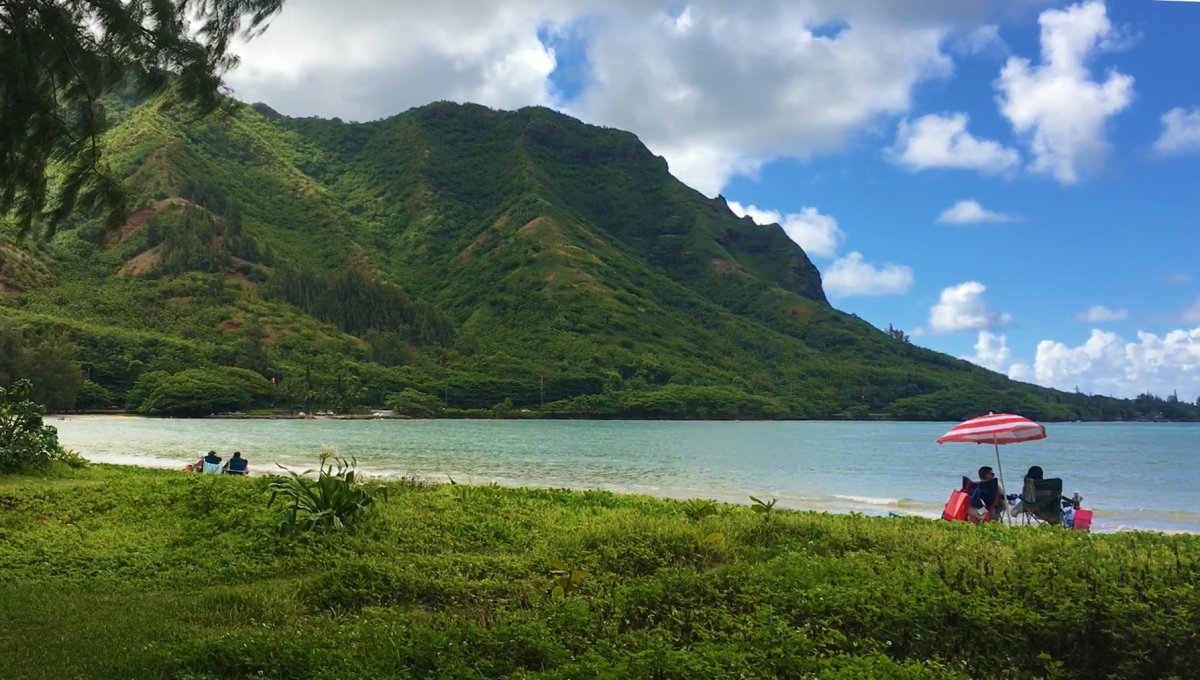 6. Oahu – Kanaeohe Bay
Kaneohe Bay is a gorgeous sandy reef area off the Windward Coast of Oahu between Kailua and Kaneohe. The ocean is an endless sweep of light blue and it is sandy, so one can walk in waist deep water and simply enjoy the sensation of being out in the ocean. The towering Ko'olau's make for a striking backdrop, like a giant green, rippling wall. You can spend a leisurely day out in the bay with a chartered excursion or with an organized tour. It's a very romantic place to enjoy an afternoon of snorkeling and play in the calm waters. Kailua is close to bot Kanaeohe Bay and Kahana Bay.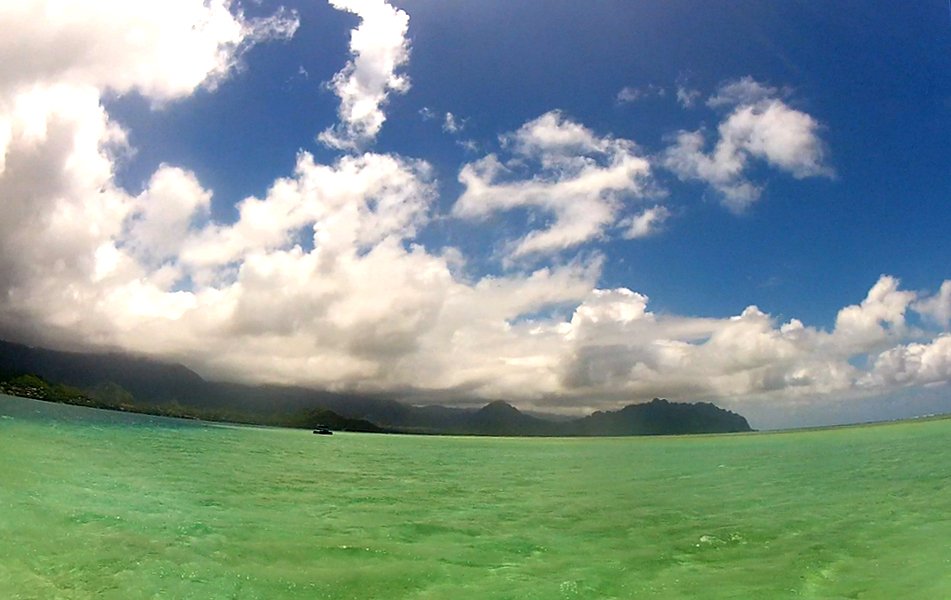 7. Kauai – Na Pali Coast
The dramatic Na Pali Coast is perhaps one of the most photographed natural wonders in Hawaii. Located on the Western Coast of Kauai, its cliffs and peaks seem to flutter like vast green curtains. One can almost imagine the awe that these mountains must have inspired to the first explorers who saw them. Because of the coastline's majesty and remoteness, it is an extremely romantic place. There are many ways to enjoy the Na Pali Coast. You can travel by boat on one of the many companies that offer day-long excursions, complete with lunch and drinks. However, we feel the best way to enjoy the Coast with someone you love is to plan a hike or kayak tour (Exotic Estates guests can work with our Hawaii Concierge to plan their outing). There are several day hikes that you can take and a favorite is the Hanakapiai Trail, which leads you to the majestic Hanakapiai Falls. The only was to visit the Na Pali Coast is to stay on Kauai!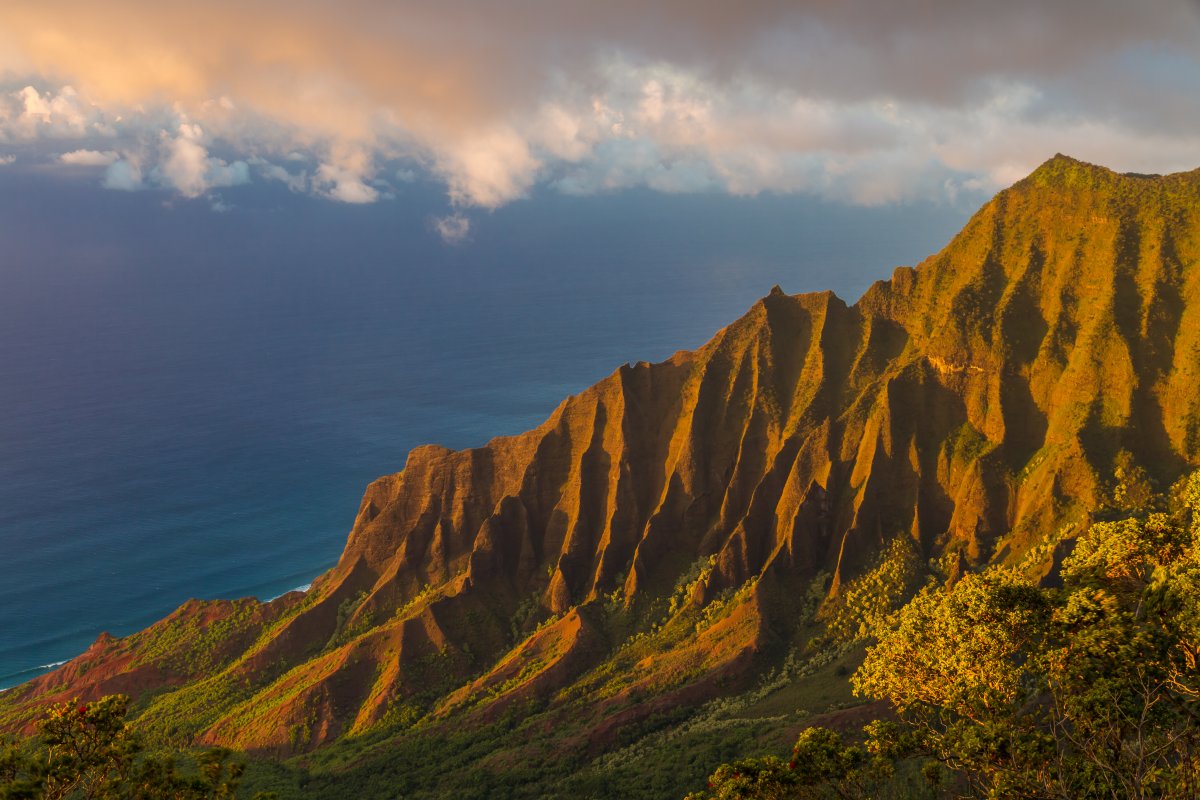 8. Maui – "Secret Beach"
Paako Cove or Secret Beach is located in Southwest Maui. To get to it, you have to find the narrow opening in a lava-rock wall in an upscale neighborhood. This is the public beach access path. It's easy to miss if one doesn't know it's there. The sandy cove is quite small and because many weddings are performed here, you have to be lucky if you want to have it all for yourself. The lava rocks on the beach create a nice scenery for picture-taking. Secret Cove isn't a great beach for swimming and you won't find any facilities. Most people come here for the lovely scenery and nice views. The two islands on the horizon are Kahoolawe and Molokini. If you want to stay in South Maui, we've got some nice options!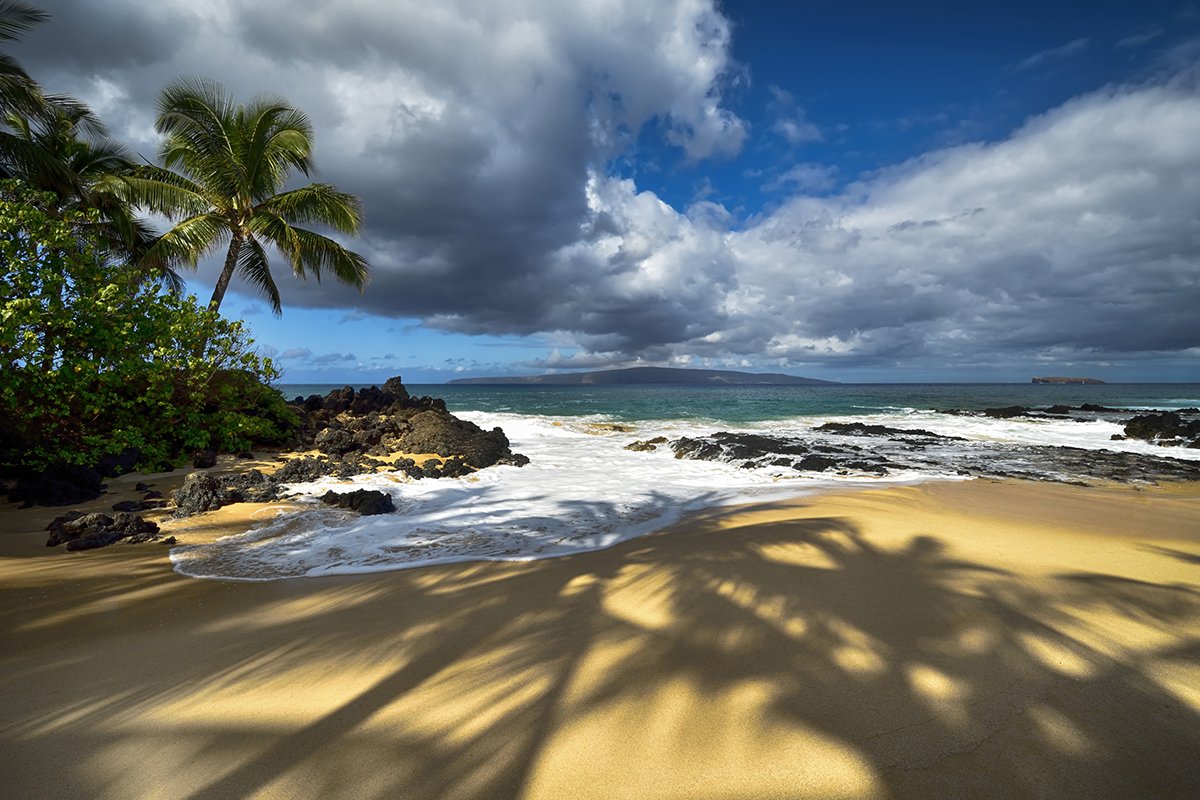 9. Kauai- Wailua River & Uluwehi Waterfall
Kauai is known as the Garden Isle, and it's aptly named. The island is green and lush, a true tropical paradise. For active couples, a great way to experience the verdant beauty of the island is take a tandem kayak trip up the Wailue River, which winds through the interior. It's a beautiful ride and you can make your way through the taro fields and mountains to Uluwehi Waterfall, one of the most beautiful in all of Hawaii and only accessible via the river!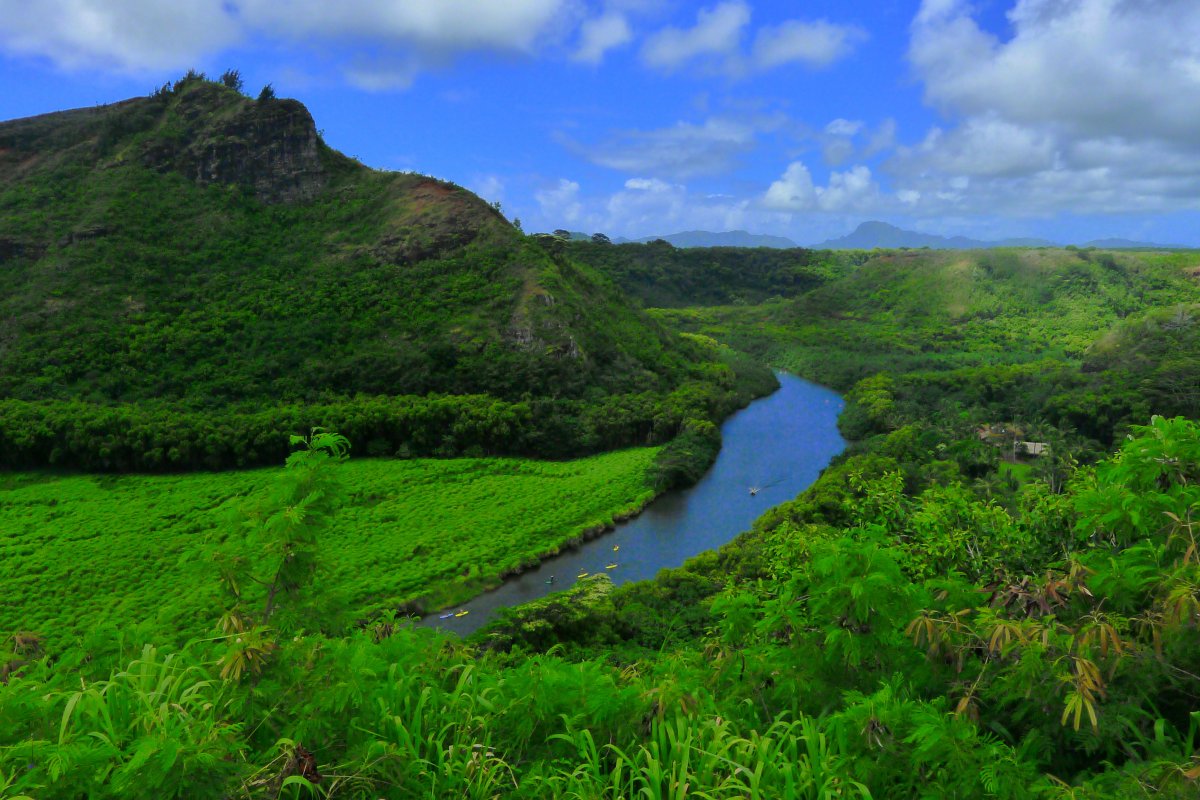 10. Big Island - Waipio Valley
This scenic valley on the Northeastern Coast of the Big Island of Hawaii has an isolated beauty that is perfect for a romantic excursion. Let a guide take you into the Valley, which is also very rich with Hawaiian history. There are dramatic waterfalls and swimming holes to enjoy. Big Island villas are some of the most gorgoeus in Hawaii.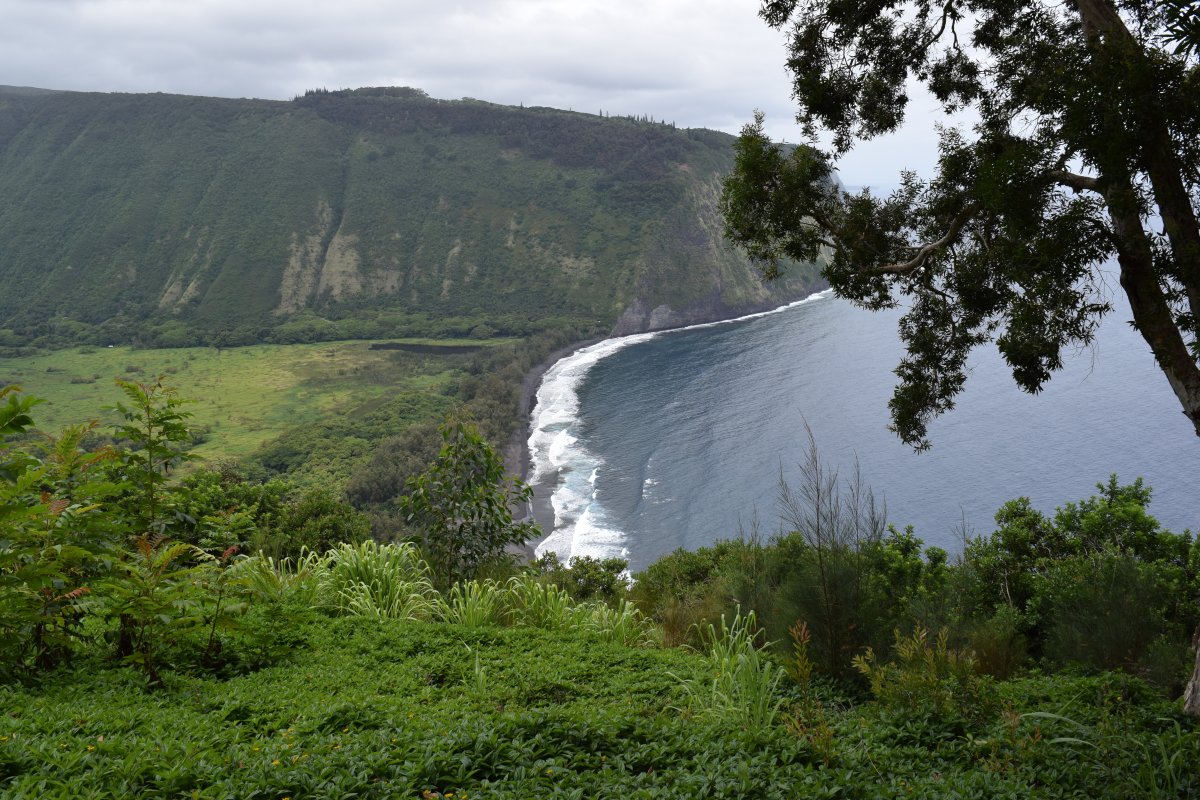 Wherever you go in Hawaii, you may find a private romantic spot that has your name on it - that's the beauty of visiting the islands, there is something gorgeous around every bend, all we have to do is slow down and enjoy.
By John Di Rienzo/Team Exotic Estates
Blog Subjects: Hawaii, Oahu, Maui, Big Island, Kauai