Visiting Oahu and Honolulu
Back

By John Di Rienzo
June 23, 2015
Aloha! This post will focus on things to enjoy on the Honolulu or "Town" side of Oahu.
As I mentioned in my previous Oahu post, at first glance, the island can seem utterly urban and overdeveloped to visitors. But the skyscrapers of Honolulu and Waikiki are part of the Oahu's charm. Personally, I love Oahu because it offers visitors and residents alike both "Town" and "Country" experiences.
In the nearly 30 years that I have been visiting Honolulu and Waikiki, the city has become much more cosmopolitan and, seizing on its rich heritage as a Pacific melting-pot, a culinary hotbed. Like many cities, gentrification has made its mark, but it has also led to a conscious appreciation of the city's historic neighborhoods, especially Chinatown in downtown Honolulu.
Here follow some recommendations of things to do when visiting Honoulu and advice on finding quiet spots in the city and Waikiki.
MANOA FALLS HIKE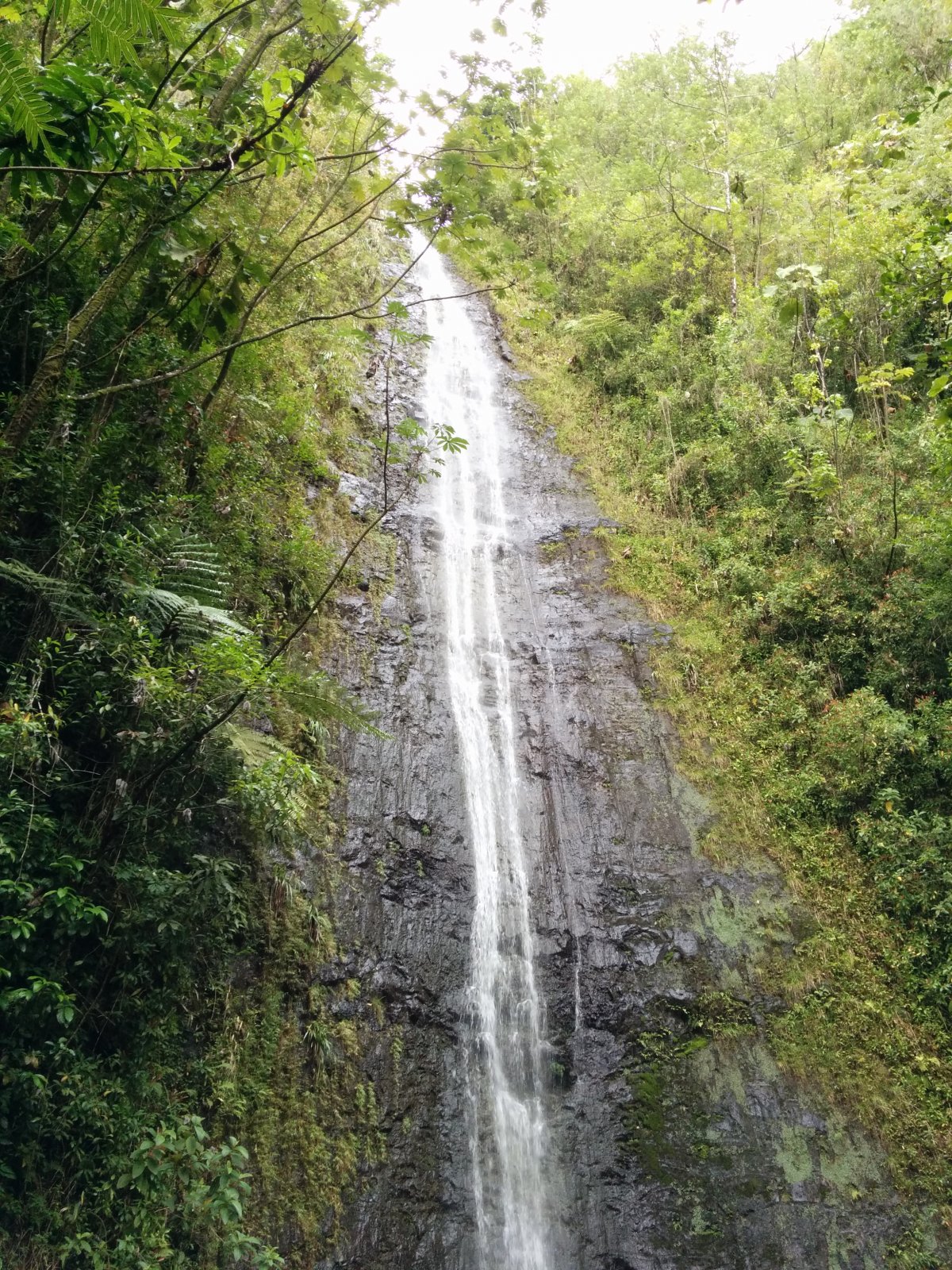 Even in Honolulu you can enjoy an outing to a lush Hawaiian landscape, free from any mechanized sounds of civilization. The Manoa Trail, located just behind Waikiki in the Manoa Valley, offers an easy afternoon escape into the Hawaiian jungle. The hike's main payoff is a 150 ft. waterfall, which cascades down the mountainside into a pool below.
The Manoa Trail is manageable for most people, though there are some slippery sections and footing can be tricky as it rains frequently in the mountains. If anyone in the group has knee or hip issues, I recommend that they sit this excursion out.
The hike begins in Paradise Park, where you can easily park your car. Wear sneakers or shoes that you do not mind getting wet. The hike will take around 2 hours roundtrip, depending on how much time you spend up at the falls.
THE IOLANI PALACE

Honolulu is very much America's royal city. It is home to Iolani Palace, the last seat of the Hawaiian monarchy. Located in downtown Honolulu, the Palace was built in 1882 by King David Kalakaua, and anyone visiting Waikiki will notice his name on the major avenue that runs along the ocean.
Kalakaua was a great visionary and world traveler. He was inspired to build Iolani Palace after touring the grand palaces and estates of the European aristocracy. The Palace had many technological advancements for its time, including electricity and an indoor toilet.
By far, its most visually impressive architectural detail is the Koa wood grand staircase. The throne room is also beautiful, and one can imagine festive evenings and guests being presented to the King and Queen.
The Hawaiian monarchy was overthrown in 1893, and in 1895, the Palace became a place of imprisonment for Hawaii's last Queen, Liliuokalani. She was interned in a room at the Palace on accusations of treachery and it is here where she transcribed the haunting song, Aloha Oe.
A visit to the Palace should not be missed during any stay in Honolulu, as it is a way to connect to Hawaii's sovereign history. You can reserve space on a guided tour or take a self-guided tour with a headset. Though I strongly recommend visiting the Palace with a guide, as the docents bring the grand, historical home to life with many interesting anecdotes about the building and its residents.
A visit can easily take 3 hours and one can walk over and view the interesting architecture of the Hawaii State Capital building, which is located next door.
You can also combine a visit to Iolani Palace with a visit to nearby Chinatown. Drive over and walk around this interesting and historic district. There are plenty of galleries, shops, and lively food markets overflowing with fish and local produce, a true visual feast. You will have no trouble finding a restaurant or food court where you can enjoy a delicious meal.
Website: http://www.iolanipalace.org/
PEARL HARBOR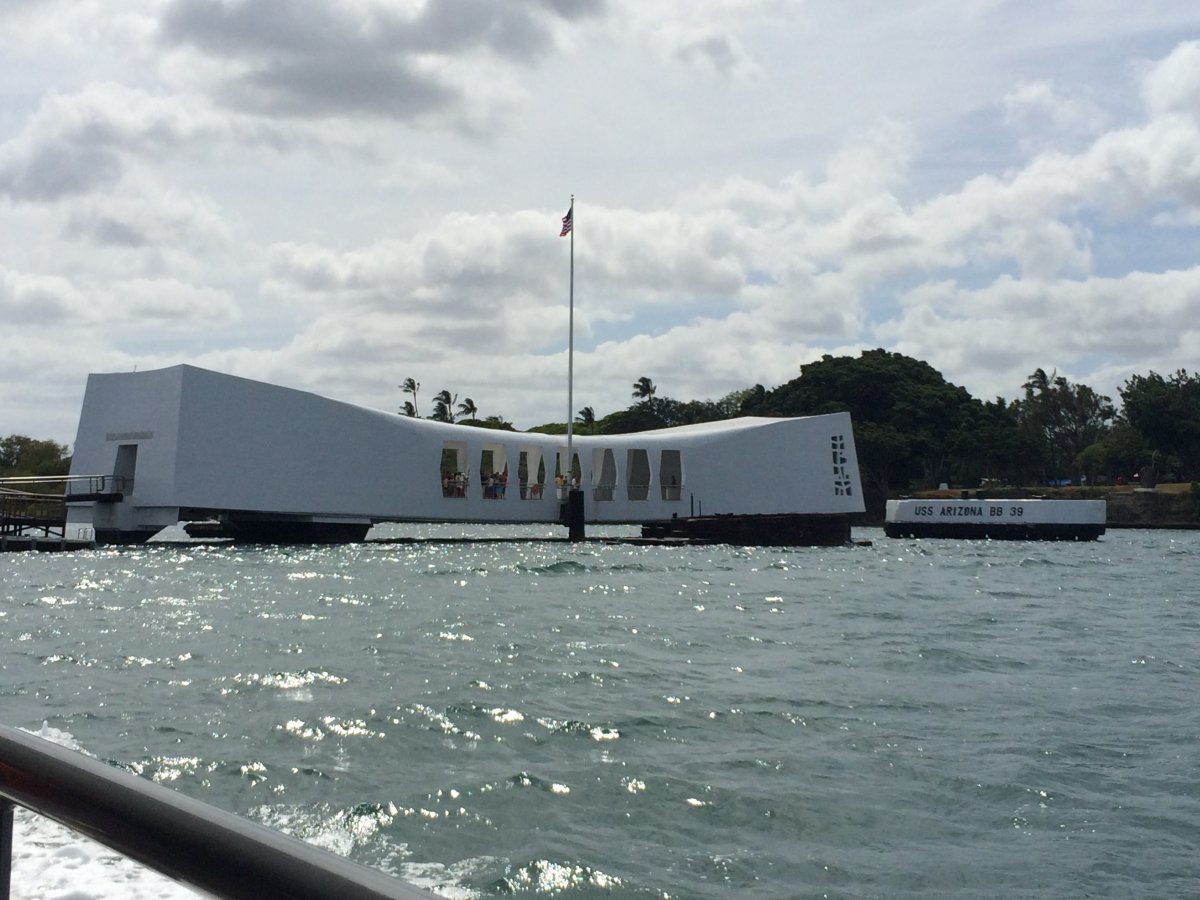 Almost everyone has heard of Pearl Harbor and knows what happened there on December 7, 1941. Pearl Harbor is one of the most important historical sites in Hawaii and a visit tells the story of how America officially entered into WWII.
What many people do not know is the excellent job that the National Park Service has done to immortalize and honor that moment in time.
There is a wonderful museum and grounds that are free to the public, as are visits out to the Arizona Memorial. You will want to give yourself time here, as there is a great deal to see, especially if there are any history buffs in your group. Also, it can get busy and access to the Memorial is controlled, so be prepared to wait.
Before visiting the Arizona Memorial, you will be required to view a film that provides a context for the attack and its impact. The Memorial itself is a gleaming white monument that sits above the wreck out in the Harbor, on Battleship Row, just off Ford Island. One can look down and actually see the remains of the ship, which still leaks oil to this day. In a way, the leaking oil seems to create a connection with the past, as if the event is still unfolding in physical space today.
A visit to Pearl Harbor can be a very emotional experience, and a living history lesson for younger people, with lots of models, ships and other military artifacts that will be of interest.
Plan to spend a half-day at Pearl Harbor. Besides the Arizona Memorial, there are several other military sites to visit if desired, including the Pacific Aviation Museum and the USS Battleship Missouri, which require paid admission.
Website: http://www.nps.gov/valr/index.htm
DORIS DUKE HOUSE – SHANGRI LA
For fans of art and architecture, Shangri-La, Doris Duke's amazing Honolulu estate, is a worthy excursion. The estate was built by the heiress in 1939, and it became a repository for her impressive, museum-quality collection of Near Eastern art and architectural elements, which she painstakingly restored herself in many cases.
Tours to Shangri-La are booked through the Honolulu Museum of Art, which itself has a fine collection. You are taken from the museum to the estate in a van, so you will be able to check out the museum's collection before or after your tour.
At Shangri-La, tours are led by docents and you will get to see a good portion of the estate's main living areas and its grounds. You can expect to spend 4 hours on this excursion, and it does require a lot of walking and standing so it is not ideal for visitors with mobility issues.
http://www.shangrilahawaii.org/Tour-The-Property/
THE QUIET SIDE OF WAIKIKI BEACH – SAN SOUCI & QUEENS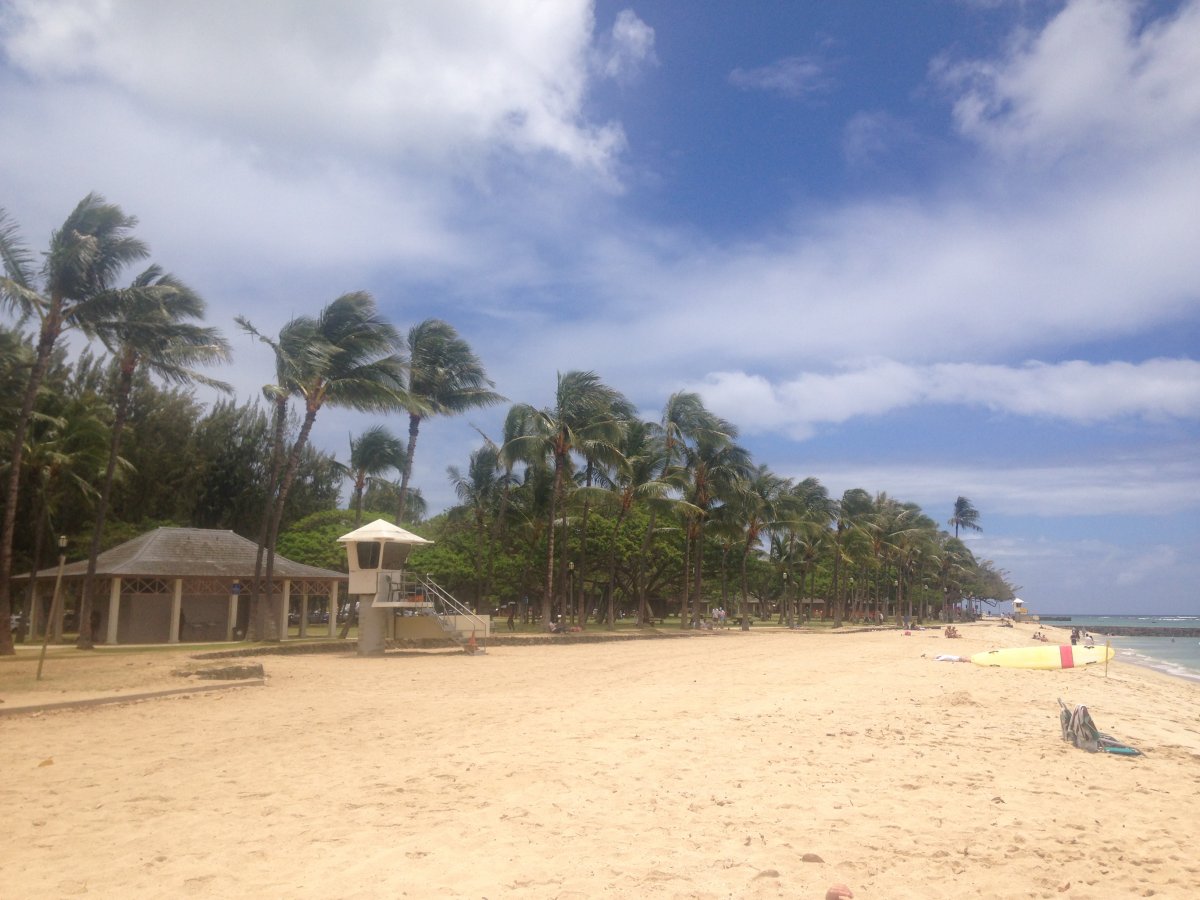 Here is a little tip for those seeking a more mellow beach scene in Waikiki,
Waikiki Beach, especially down by the Royal Hawaiian Hotel, can get very crowded. It can be a lot of fun, with music and buzz coming from the bars and restaurants butting up along the beach in the hotels. However, if you crave a quieter beach scene with less activity, take a walk or drive down towards the Diamond Head side of Waikiki.
Queens Beach is located just past Kapahulu Avenue, in front of Kapiolani Park. There is another great beach just a little further down, San Souci beach, which is also across from Kapiolani Park. In general, the stretch of beach in front of Kapiolani Park can be quiet and empty when the hotel side of the beach is filled with tourists.
Exotic Estates has gorgeous vacation homes near Kapiolani Park and the quiet side of Waikiki. Check them all out here: Honolulu Vacation Rentals
ALL PHOTOS BY JOHN DI RIENZO
Blog Subjects: Oahu