Your Private Musician on Maui
Back

Your Private Musician on Maui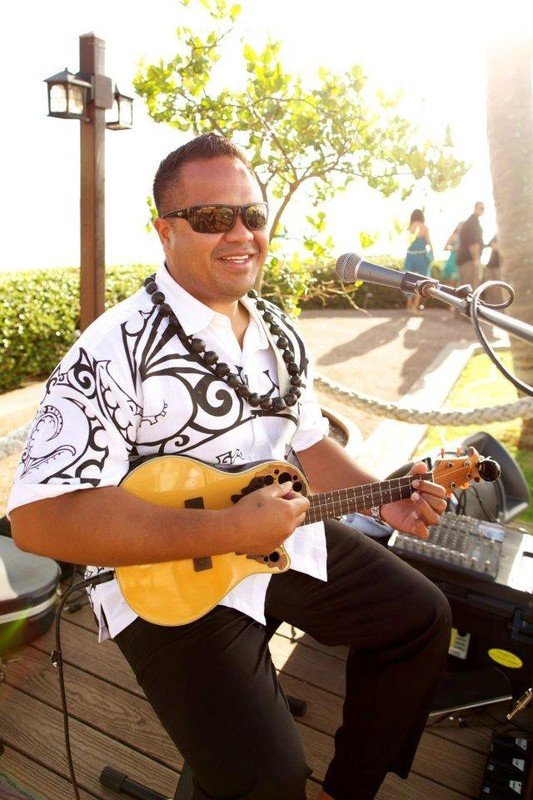 Many folks rent vacation homes in Hawaii to celebrate special occasions. From milestone birthdays to anniversaries or even just the semi-annual family retreat, hiring a musician is the ultimate way to add Hawaiian culture to your event.
Although you might think hiring a live musician might just be for weddings, offering live music is a great addition to any event! From family reunions to corporate parties, there is nothing like sound and ambiance of a beautiful Ukulele to set the tone for your next occasion in Hawaii.
We caught up with Marvin Tevaga, who is a local musician born and raised in Maui, Hawaii. Having picked up his first ukulele at age eight, it is no wonder he has been voted one the best musicians three years in a row by Wedding Wire. Having mastered the ability to please even the pickiest of brides, Marvin will provide a relaxing and beautiful atmosphere to any event he performs.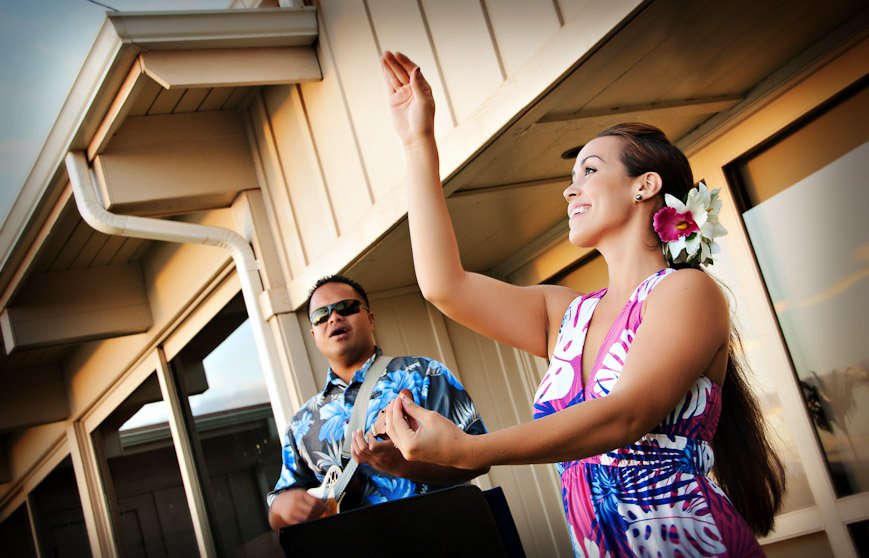 Marvin offers a variety of services from acoustic wedding music, acoustic music and hula dancer duo, or an amplified sound system option for larger groups.
He performs for weddings, luaus, baby parties, and any other special event. He will even come do a "jam session" and your private vacation home! Marvin has worked with many great Hawaiian musicians and having grown up in the diverse culture of Hawaii, has a love for various genres of music.
We had the chance to interview Marvin to learn a little more about his musical and Hawaiian history, and what type of events he loves to sing at!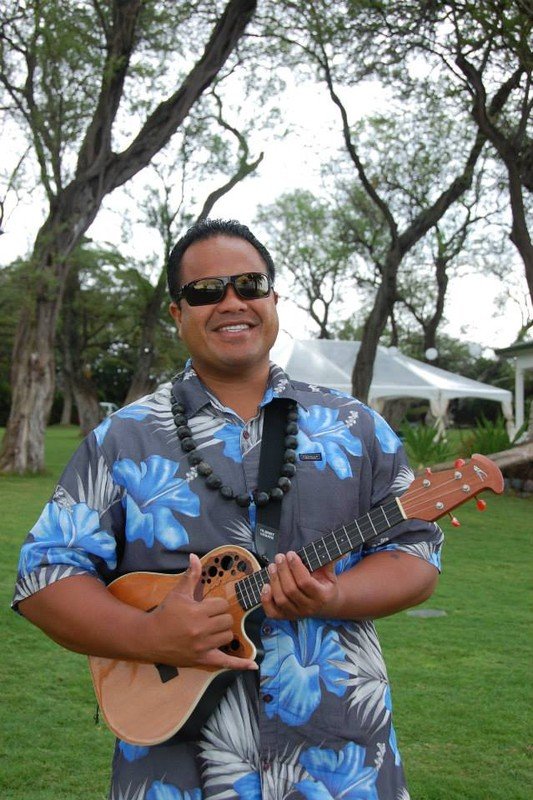 EEI: Tell us a bit about your background and how you go into music.
M: I picked up the ukulele while going to school at King Kamehameha III Elementary School in Lahaina. I fell in love with the ukulele and I could honestly feel joy when I played. That has continued to grow and I love it more each day.
EEI: You were born and raised in Hawaii, how has this influenced your music?
MT: Growing up in the melting pot of the Pacific, I have learned to love all genres of music from Hawaiian, Island Reggae, Country, Blues, Rock and Hip-hop.
EEI: What is your favorite thing about Hawaiian culture?
MT: There are so many things that I love about the Hawaiian Culture. I love that in the Hawaiian Language there are no really "bad words" and that everything is centered around working together and family. The connection and respect that Hawaiian culture has with the aina (land).
EEI: What events have you performed besides weddings?
MT: I perform at birthday parties, anniversary, graduations, corporate events and conventions on all islands.
EEI: Why would you suggest a live artist vs. a DJ?
MT: It depends on what the client wants. I love live music for events however sometimes when you just wanna "boogie" to a DJ I would recommend doing live music to start and providing a DJ to end the night, which happens in most weddings.
EEI: What is your favorite song to perform?
MT: I love to sing "Somewhere Over the Rainbow," it has become a mantra for so many people across the world and is still a favorite after all these years.
EEI: Do you play any other instruments besides the Ukulele?
MT: I occasionally play guitar by request however I prefer ukulele as my instrument of choice.
EEI: What do you do when you are not performing?
MT: I work as a Law Enforcement Officer as my day job and between the two it keeps me balanced.
EEI: Do you teach music?
MT: Not really. I only really taught myself how to play music but I have done the occasional fundamentals of ukulele classes with clients.
My favorite quote in music is from Bob Marley when he says "One good thing about music, when it hits you feel no pain."
If you are planning a birthday party, wedding anniversary, corporate gathering, or any other event on Maui, you will definitely want to consider offering your guests a true taste of Hawaiian culture with Marvin's music!