Hanging Out with Mick Fleetwood on Maui
Back

One of the most popular restaurants on Maui is located across the street from Lahaina Harbor along Lahaina's Gallery Row, and comes with a rock 'n' roll pedigree: Fleetwood's on Front St., or "Fleetwood's" for short.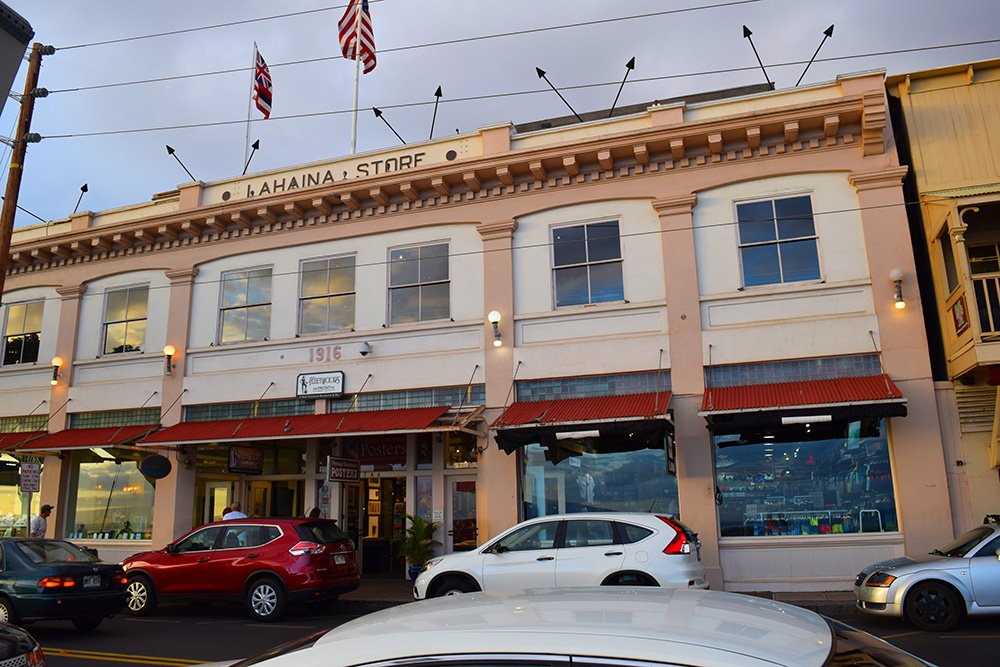 At Fleetwood's, dinner and drinks sometimes come with the chance to meet and maybe even hear a legendary rocker perform. Deb from Exotic Estates, one of our Maui-based team members, got to hang out with the man himself on a recent night out!
We thought it was high time that we highlight what this very special Maui hotspot has to offer our guests.
Located in the Heart of Lahaina
After opening their doors in 2014, Fleetwood's on Front St. quickly became a Maui favorite. The entire building channels Fleetwood's music pedigree, including a logo that's a riff on the iconic artwork from the classic Fleetwood Mac album, Rumours, and the street-level Morrison Hotel Gallery in the Fleetwood's on Front St. General Store.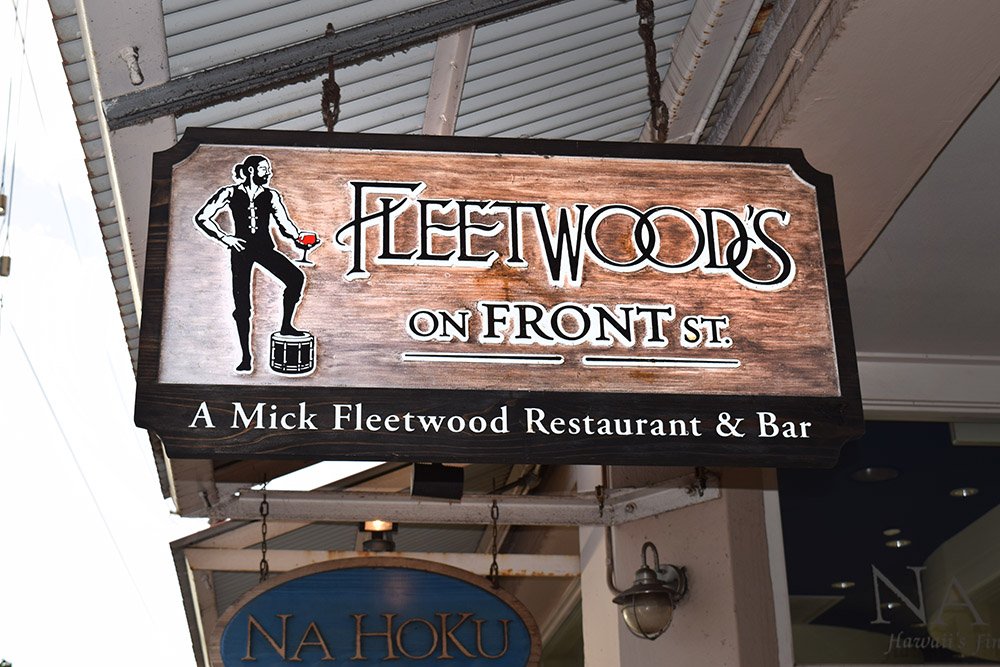 Underneath all the glamorous ephemera, Fleetwood's is a place for fine dining. The restaurant may be wrapped in a cool vibe, rock star present or not, but it's the cuisine and bar service that are behind its success.
Fleetwood (the man) responded to a question about the use of iconic imagery by referencing back to the quality of the food, saying, "…if we didn't have great food, great service and a solid vibe all that wouldn't really matter."* How right he is.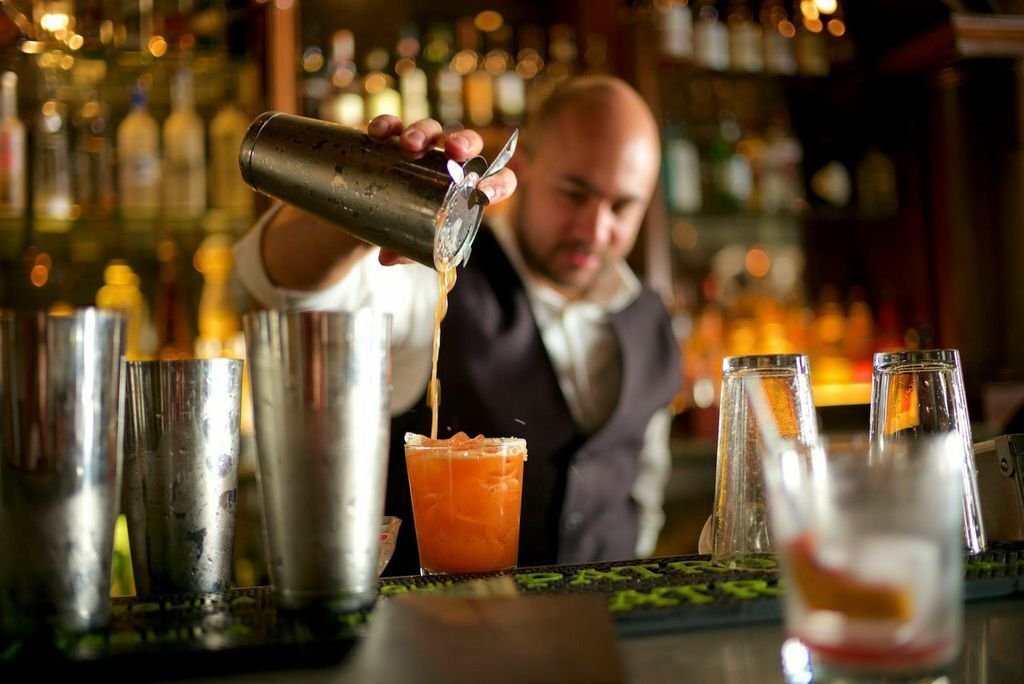 Photo courtesy of Fleetwood's on Front St.
Because it delivers a solid dining experience, Fleetwood's on Front St. is frequented by locals and tourists alike. It also boasts a lively bar scene, especially on the upstairs terrace, which offers amazing views of Lahaina Harbor and is a prime viewing spot to watch Maui's famous sunsets.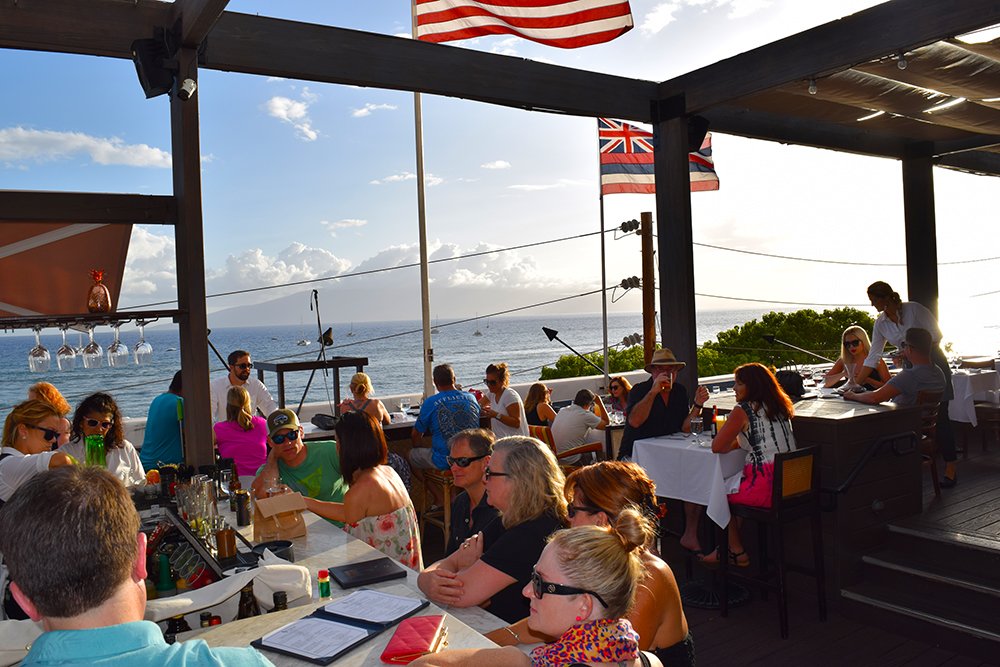 TIP: If you want to hit the rooftop terrace for sunset drinks and pupus (Hawaiian for apps), come early to ensure you get a place at the bar or a table. It gets busy, especially during sunset hours!
Fleetwood's on Front St. Entertainment Calendar
Fleetwood's always has great entertainment on the calendar. Their website features a picture of Steven Tyler performing, so you never know who might pop by for turn at the mic – this is Maui after all and everyone makes their way to this fabled isle at some point!
Photo courtesy of Fleetwood's on Front St.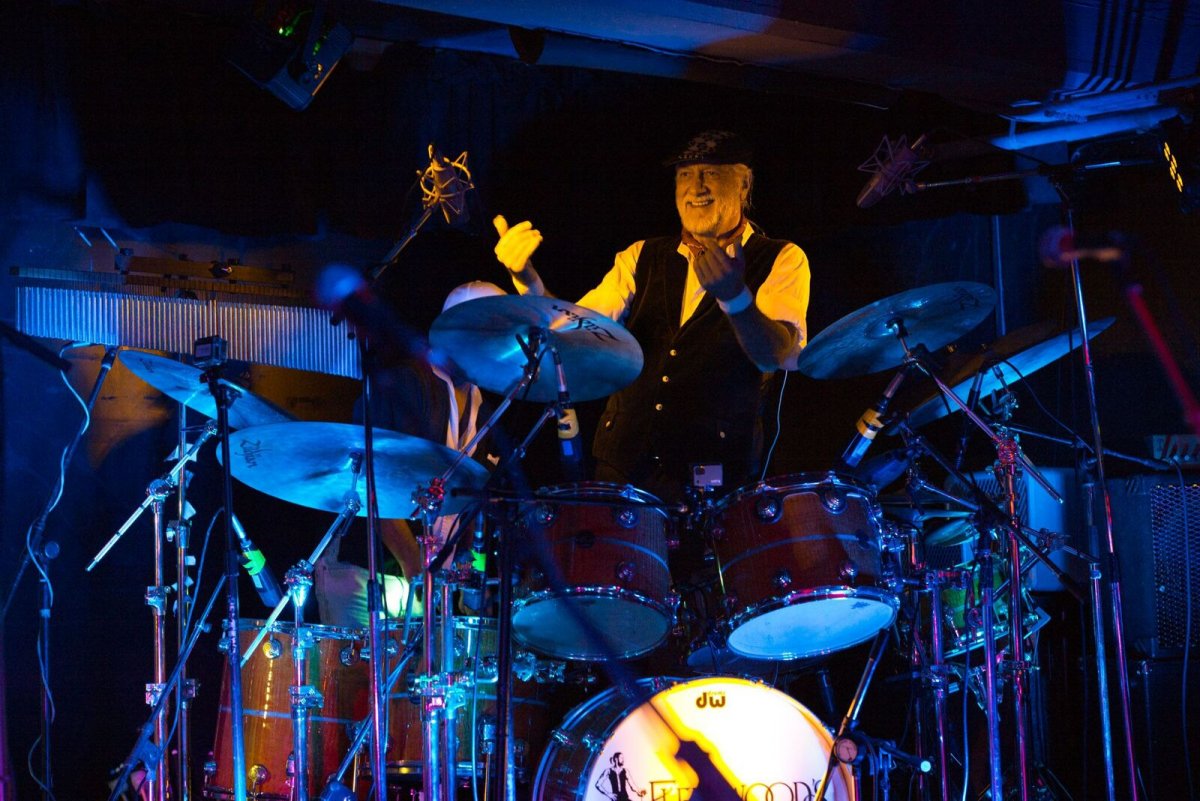 Photo courtesy of Fleetwood's on Front St.
On the recent night that our team member was there, Fleetwood jammed with a band and then came out to mingle with guests.
Besides the odd visiting rock star, guests can enjoy a daily sunset ceremony at the rooftop bar while they take in the dramatic natural spectacle. Each Sunday, Tuesday, and Wednesday you can experience Hawaiian Kumu, which is a traditional sunset ceremony performed by a Hawaiian Kahuna Vene, while every Monday, Thursday and Friday, you will get to hear a Scottish piper (Mick is British after all). On Saturdays, both the Hawaiian Kumu and the Scottish bagpiper perform.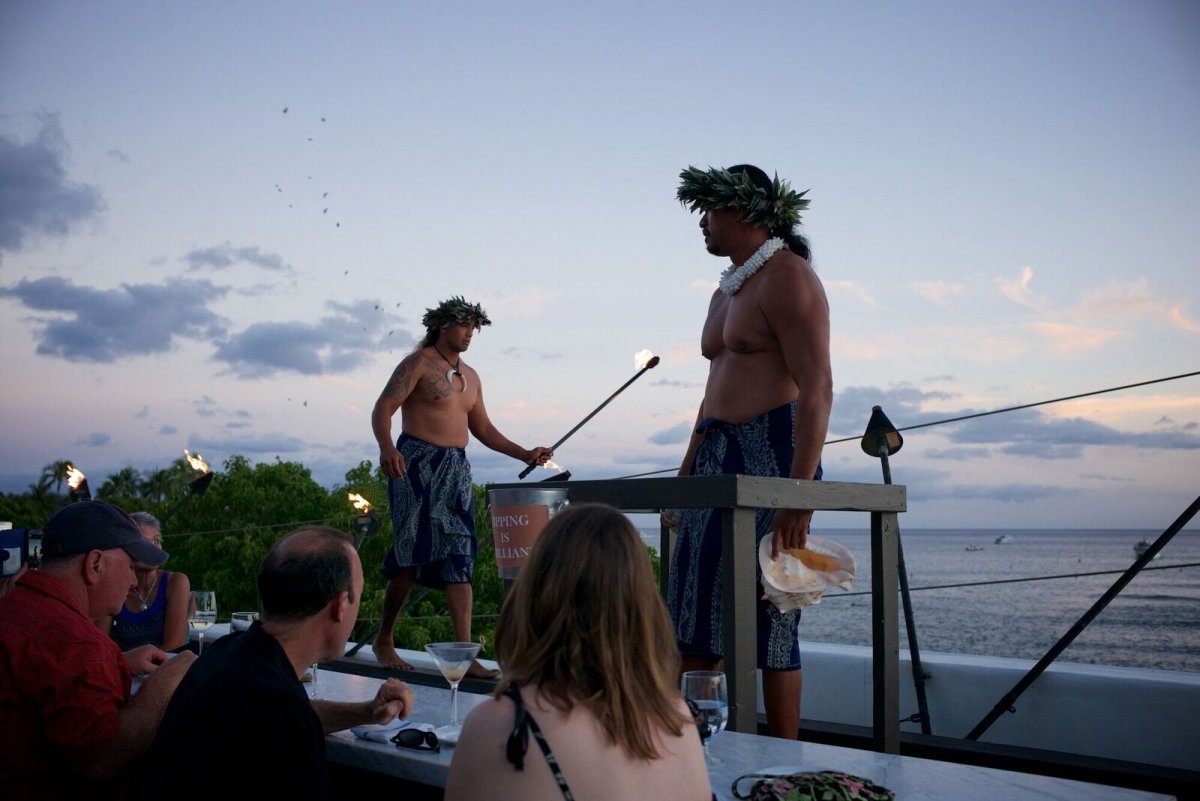 Photo courtesy of Fleetwood's on Front St.
For a list of upcoming events and celebrations, visit Fleetwood's entertainment calendar.
Fleetwood's on Front St. Menus and Ingredients
Executive Chef Eric Morrissette sources whatever he can from island farmers and vendors, and even grows herbs up on the roof.
The menu is a mix of bistro classics and Hawaiian staples. For example, you'll find ahi poke (Hawaiian-style seasoned tuna sashimi) and steamed mussels on the appetizer menu, and Mahi Mahi and New York Steak offered as entrees. The portions are generous, so you will leave feeling well fed and watered.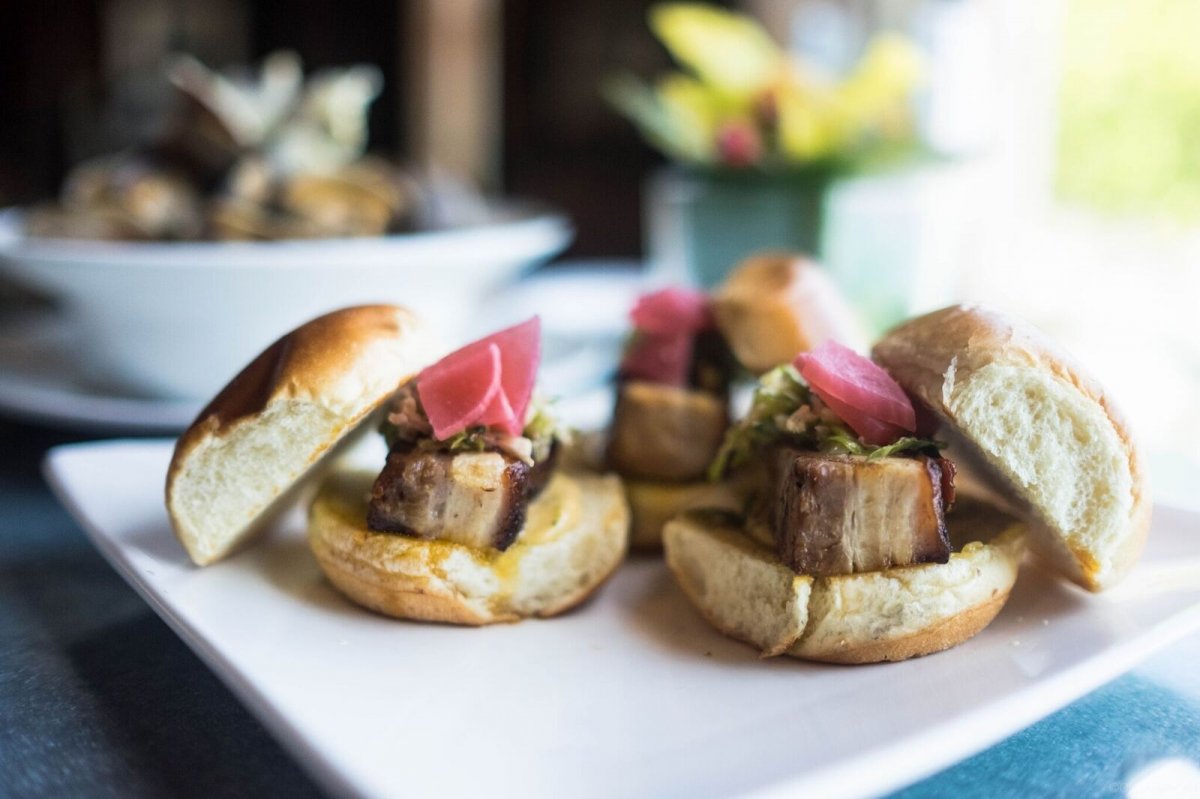 Photo courtesy of Fleetwood's on Front St.
All selections can be paired with excellent wines from Fleetwood's private cellar wine.
Fleetwood's for Weddings and Special Events
Because of its vibe and ample size, Fleetwood's can be an option for weddings or other events.
If you are dreaming of hosting a wedding in a gorgeous private Maui villa, surrounded by stunning views and friends and family, you need to do your due diligence; laws on Maui severely limit the venues available for weddings (outside of hotels), and Fleetwood's can be a fun alternative to an impersonal resort.
Large Events - Main Dining Area
The main dining area is decorated with historic images, as well as Mick Fleetwood's personal photographs and memorabilia, including his gold-plated drum kit! With the ability to transform into a formal dining room, a casual reception space, or a rockin' dance floor, the restaurant can be tricked-out to serve all event styles.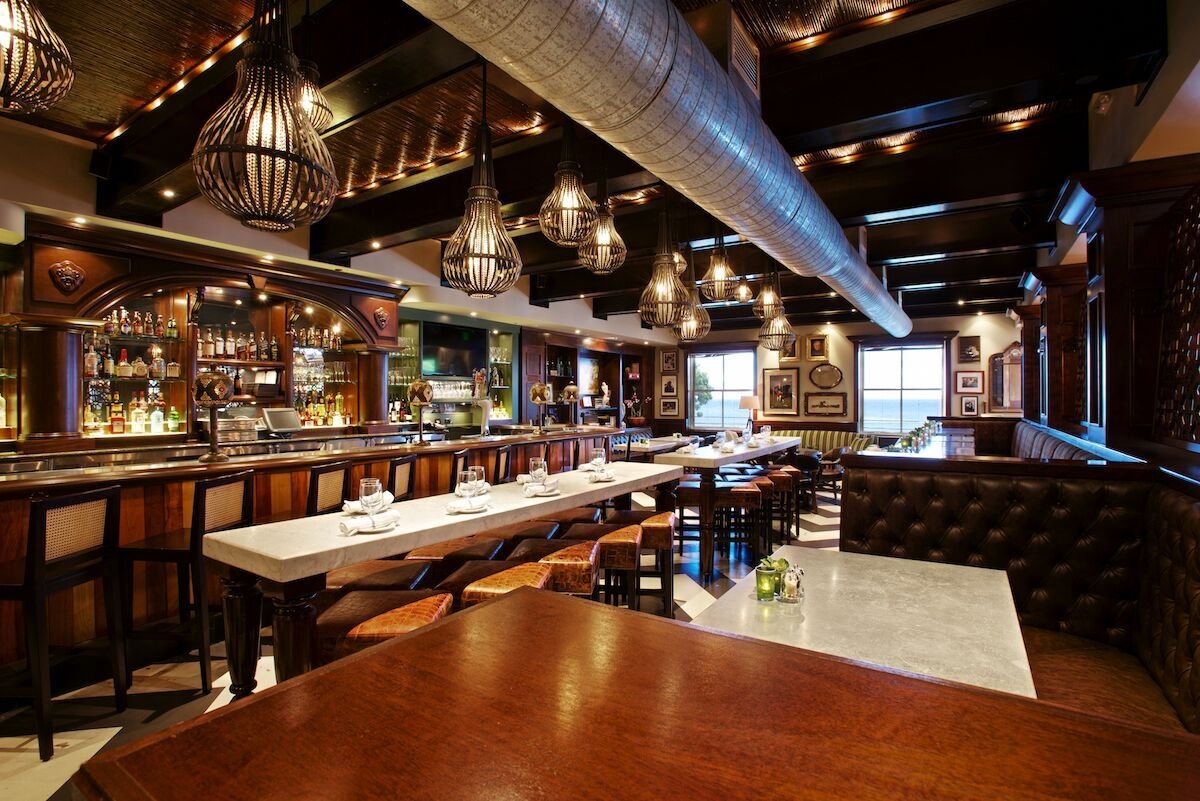 Photo courtesy of Fleetwood's on Front St.
Rooftop
The rooftop is truly a one-of-a-kind perch that lets you take in the exquisite beauty of Lahaina and the outer islands. Available for buyout, the rooftop has been a favored venue for weddings, corporate programs, birthday celebrations and even concerts.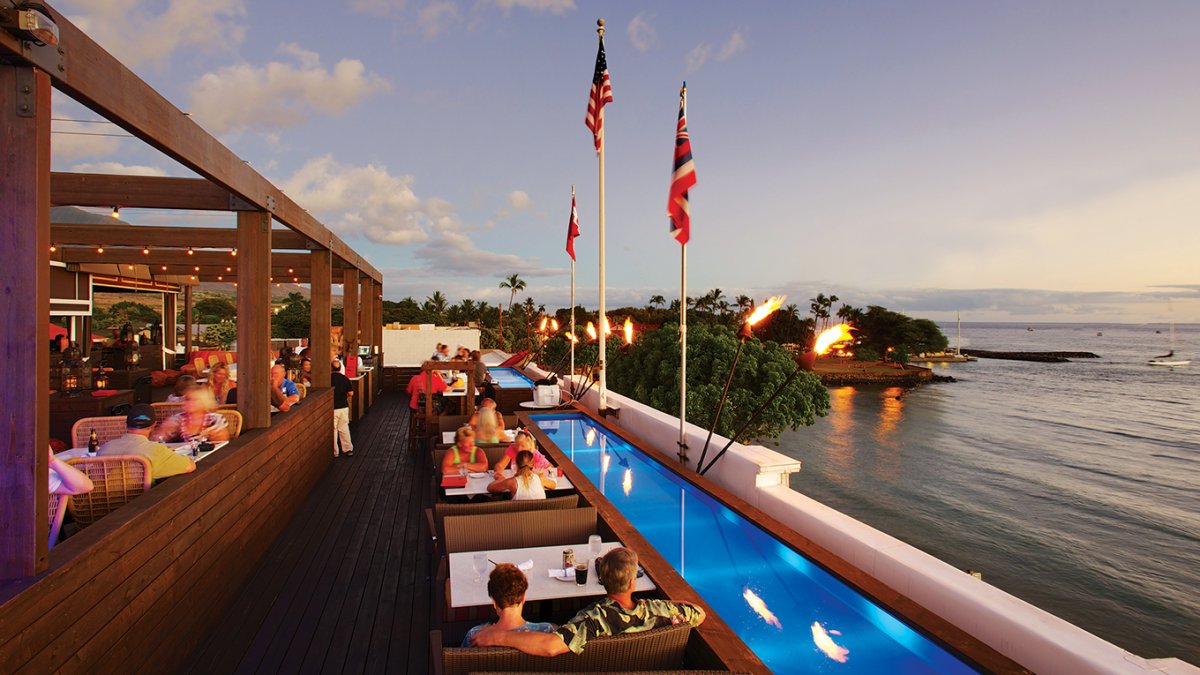 Photo courtesy of Fleetwood's on Front St.
Zebra Room – Small Events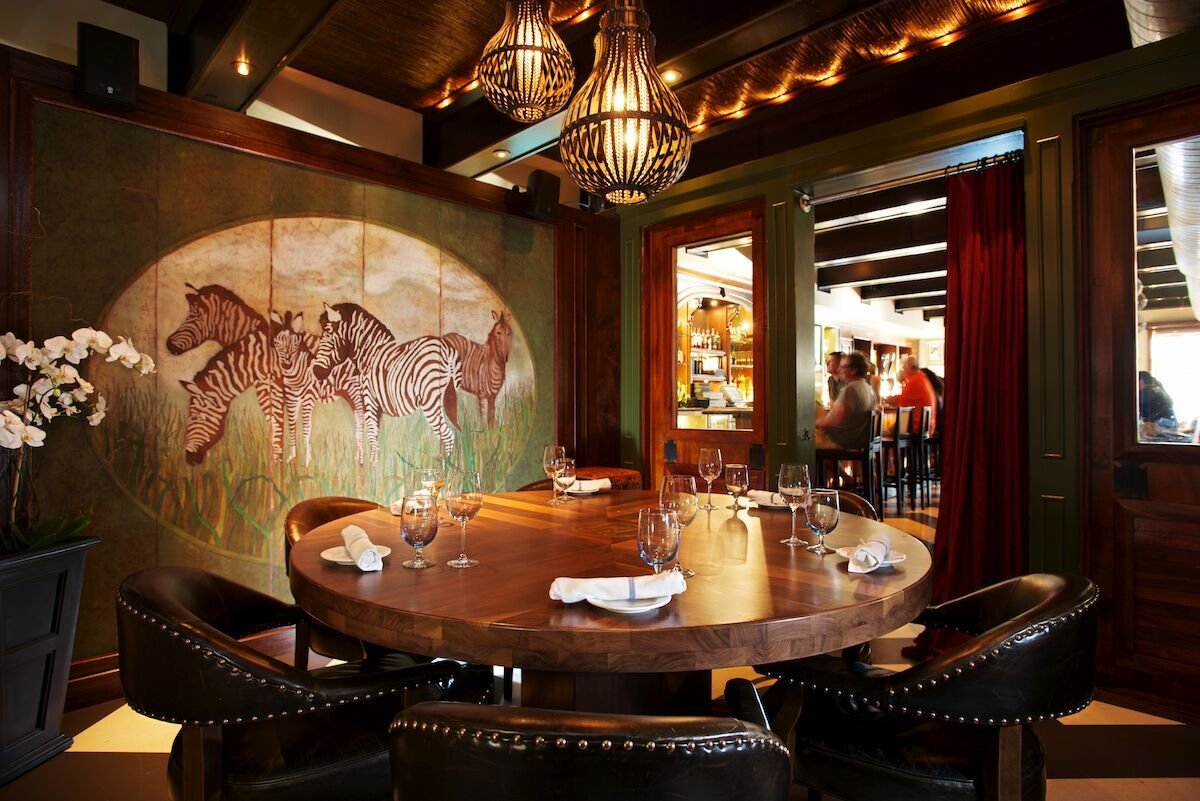 Photo courtesy of Fleetwood's on Front St.
The Zebra Room, located on the main level, is Mick Fleetwood's private dining room, and an ideal spot for an intimate wedding reception, small birthday party, or an anniversary celebration. You might even get a visit from Mick himself during your meal! This very special room can accommodate up to 10 guests and is available by reservation for lunch and dinnertime.
Rehearsal Dinners
If you are hosting your wedding elsewhere, consider having your rehearsal dinner at Fleetwood's. This is a fun venue, which is sure to impress your guests. Don't take our word for it; check out the raving reviews from the brides who have hosted their event at Fleetwood's - Wedding Wire!
Fleetwood's on Front St. General Store - Art and Memorabilia
Fleetwood's on Front St.'s General Store, which is also home to the Morrison Hotel Gallery, is open during restaurant hours and has lots of unique and cool items for sale. Select a wine from the Mick Fleetwood private cellar, or take home one of Mick's photographs to adorn your walls.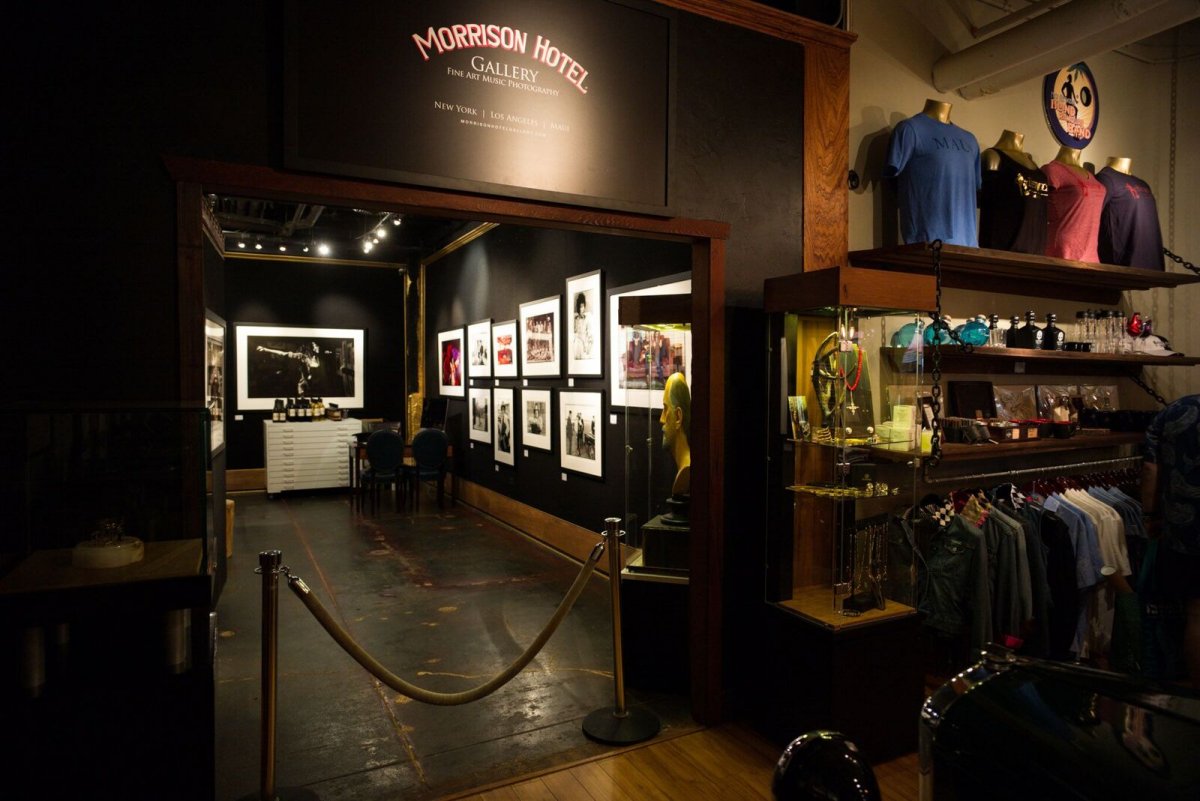 Photo courtesy of Fleetwood's on Front St.
Fleetwood's on Front St Hours
Fleetwood's on Front St. is open daily at 2:00 PM and is located at 744 Front St. in Lahaina. For reservations or to inquire about hosting your upcoming wedding or other special event, visit their website at http://www.fleetwoodsonfrontst.com/.
Blog Subjects: Maui, Restaurants, Hawaii, Mick Fleetwood