Spending The Holidays in Cabo San Lucas and Los Cabos
Back

Spending the Holidays in Cabo San Lucas and Los Cabos!
Instead of waiting in lines this Black Friday, pick out your favorite bathing-suit and imagine yourself sitting by your own private pool, in your own gorgeous villa, sipping a fresh margarita with friends and family.
If you are not a fan of cold temperatures or are just looking for a change of pace this winter, then Los Cabos, home to Cabo San Lucas and San Jose del Cabo, is a great place to spend the holidays!
Unlike most states in the U.S., Los Cabos is pretty much sunny and beautiful year-round and has so much to offer both in culture and landscape. Skip crowded stores and holiday traffic jams and put some of that holiday spend towards a memorable Christmas and New Year's vacation in Cabo San Lucas.
To spend the perfect holiday season abroad, we have put together a gorgeous collection of Los Cabos villas that fit every family's needs. Whether you're a small family of four or a large group of 15, we have the ideal Los Cabos vacation rental for you.
From fun and lively Cabo San Lucas to the laid back San Jose del Cabo, choose your dream vacation home from the Exotic Estates collection. Here are few featured homes to give you some ideas for your holiday getaway!
Cabo San Lucas Vacation Villas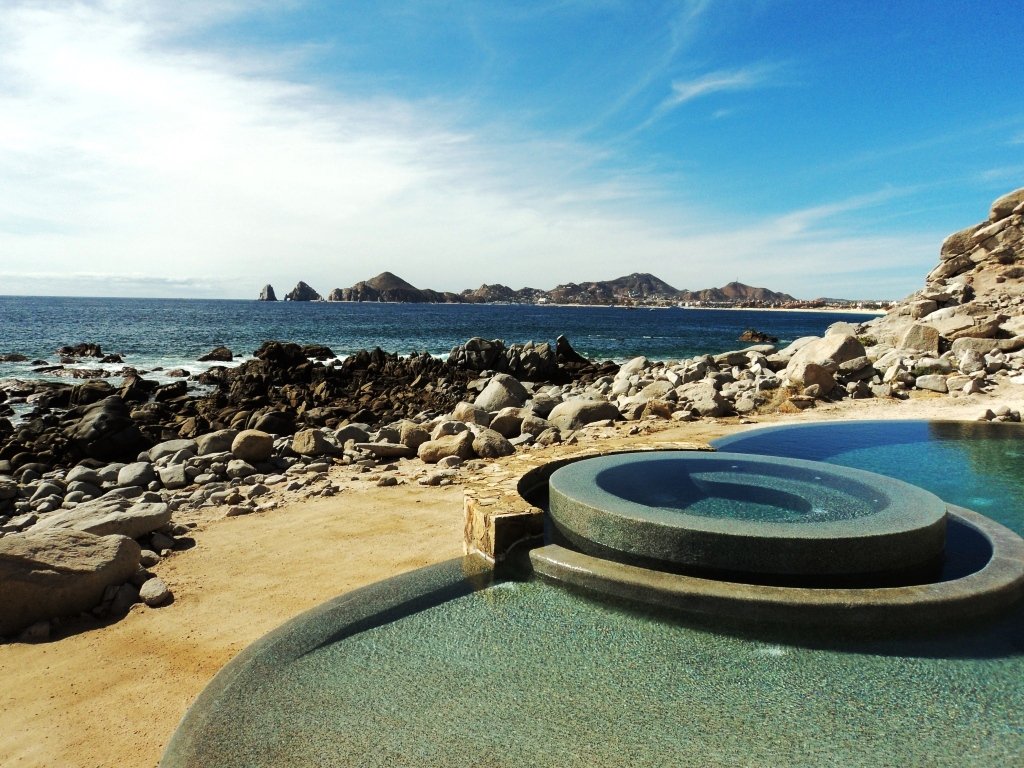 The landscape in Cabo San Lucas is dramatic, and most of the Exotic Estates Cabo Villas are built into the rugged hillsides, delivering stunning views of the Sea of Cortez and the Pacific Ocean.
Offering picturesque beaches and fresh seafood, Cabo San Lucas is considered the social and commercial hub of Los Cabos, so if you are looking for a vibrant nightlife, abundance of restaurants, and adventures on the beach, Cabo San Lucas is for you.
Cabo Villa Sirena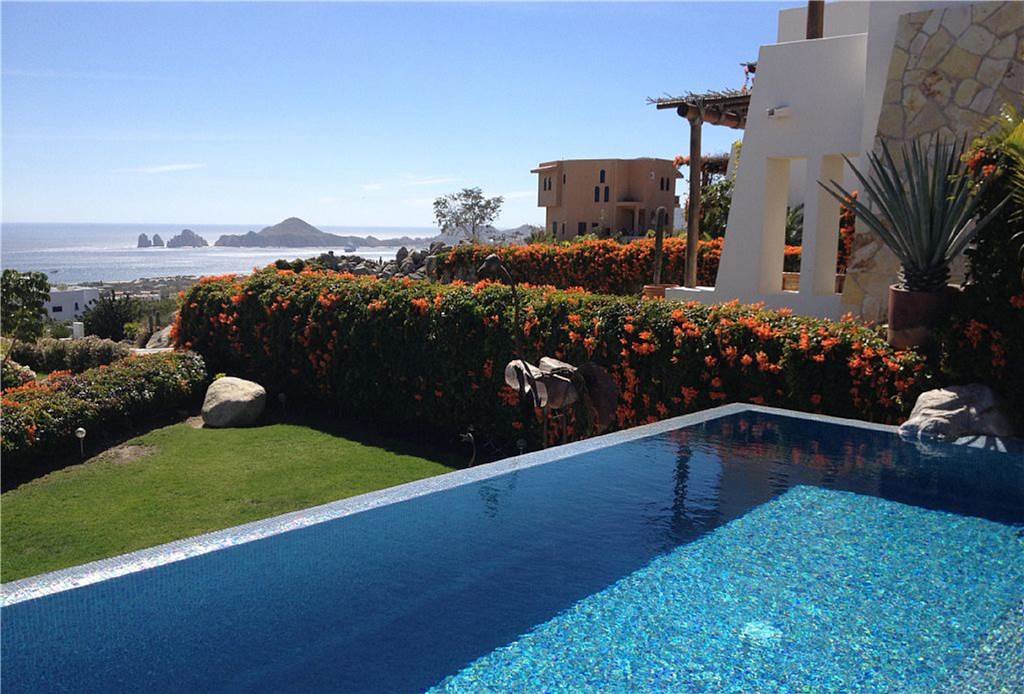 This three bedroom and three bathroom vacation home is in a gated community located only five minutes from downtown Cabo San Lucas. Featuring ocean views and a private infinity pool and Jacuzzi, up to six guests will love to call this villa their holiday home.
The private patio boasts 1,200 sq. ft. of outdoor living space, and pocket doors open to the patio from the living area making for a seamless indoor/outdoor living experience. Starting at just $396/night, this is a great option for small families and groups.
Villa Cabo Seaside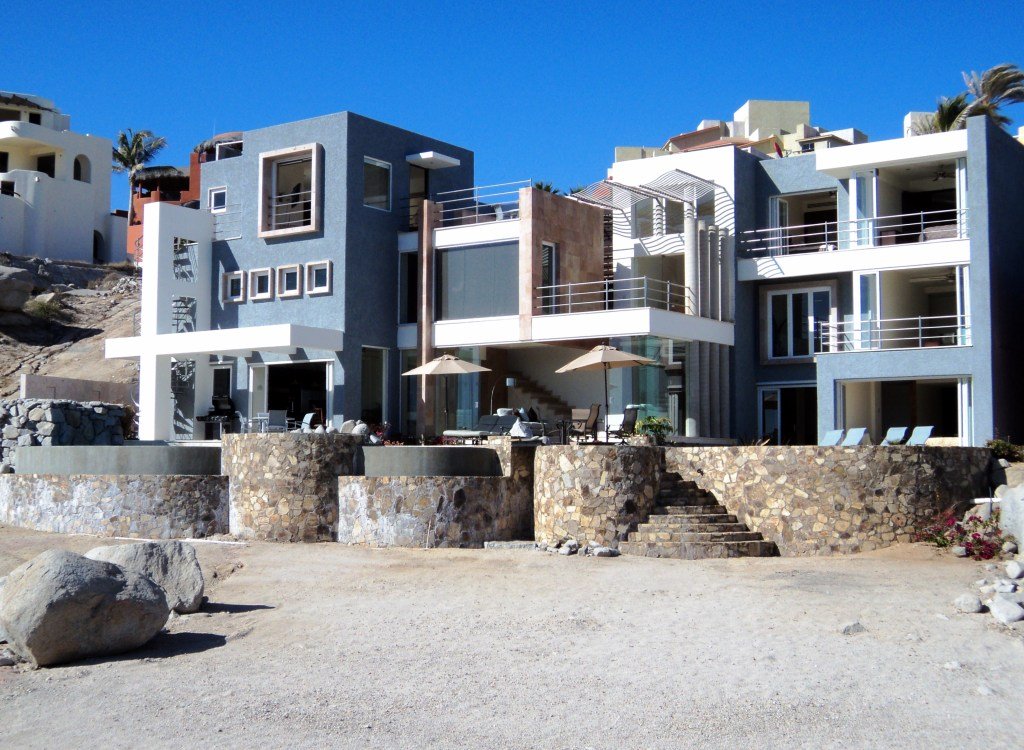 This holiday season bring the entire family to Cabo San Lucas! Villa Cabo Seaside vacation rental offers seven bedrooms and can accommodate up to 17 guests. Sitting oceanfront, this spectacular villa features over 7,400 square feet of luxury living space and is only one mile from Cabo San Lucas.
Packed full with amenities, guests can enjoy a private pool and Jacuzzi, air-conditioning, gourmet kitchen, outdoor gas BBQ, and panoramic views of the ocean. Don't miss out on this once-in-a-lifetime opportunity to bring the whole family to paradise this holiday!
Vacation Rentals in San Jose Del Cabo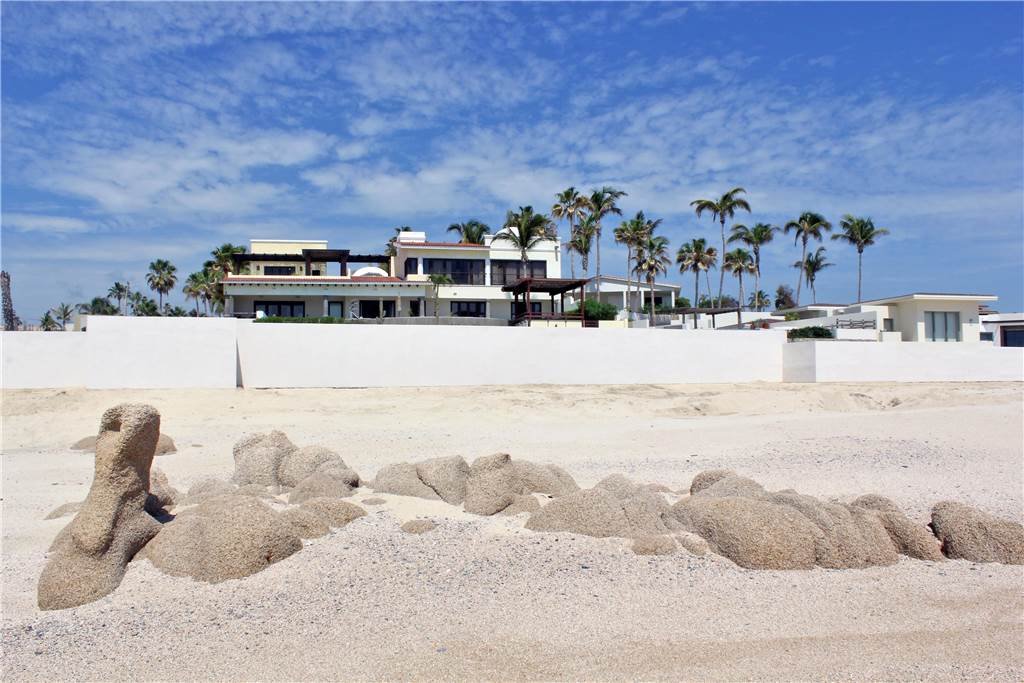 The historic and culturally rich area of San Jose del Cabo features colonial-era homes and buildings including a famous church that was built in 1700. With less growth than Cabo San Lucas, this town boasts old-town Mexico charm, offering travelers a hip arts district and boutique shops.
If you are looking for a more quiet and perhaps more cultural getaway, this peaceful and historic Mexican town is a great place to seek out your perfect Cabo vacation villa!
Cabo Villa Sun Guadalupe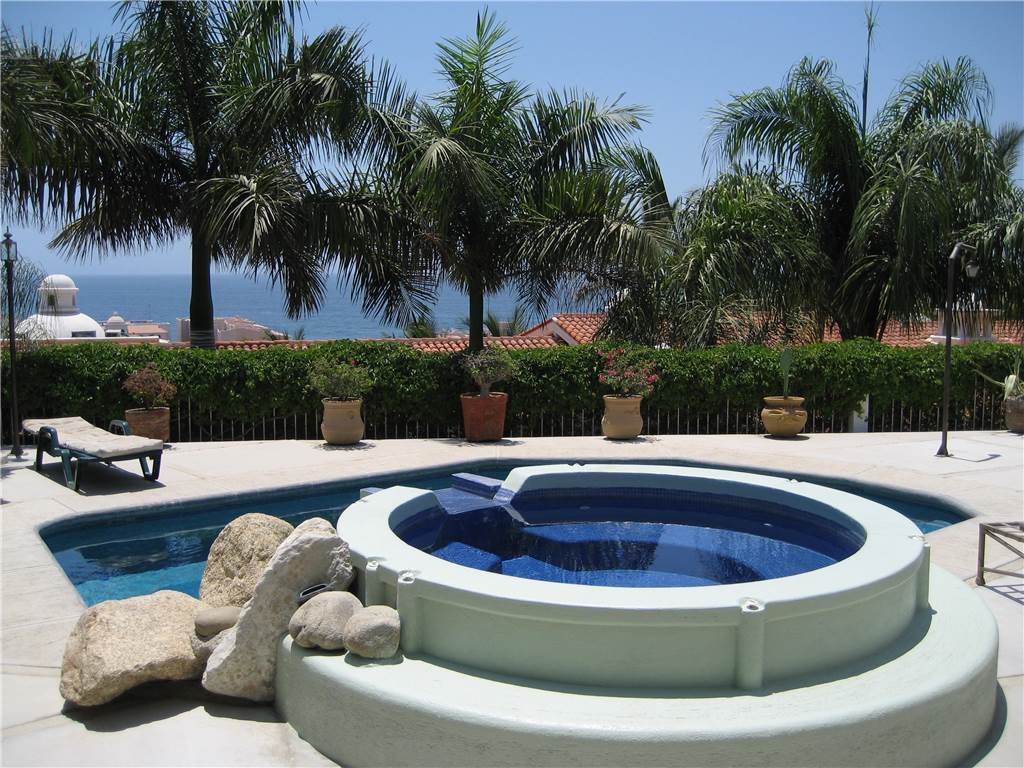 This San Jose Del Cabo vacation home offers three bedrooms and is perfect for families! With the ability to accommodate eight guests, invite the whole family to enjoy this luxury Mexican villa.
Offering one level, this home is a great option for guests with mobility restrictions, and the outdoor terrace boasts stunning panoramic views and a private pool with walk-in steps. Spend your days relaxing on the comfortable lounge chairs and enjoy a fresh dinner with the family as you watch the sunset over the ocean.
Cabo Villa Delfines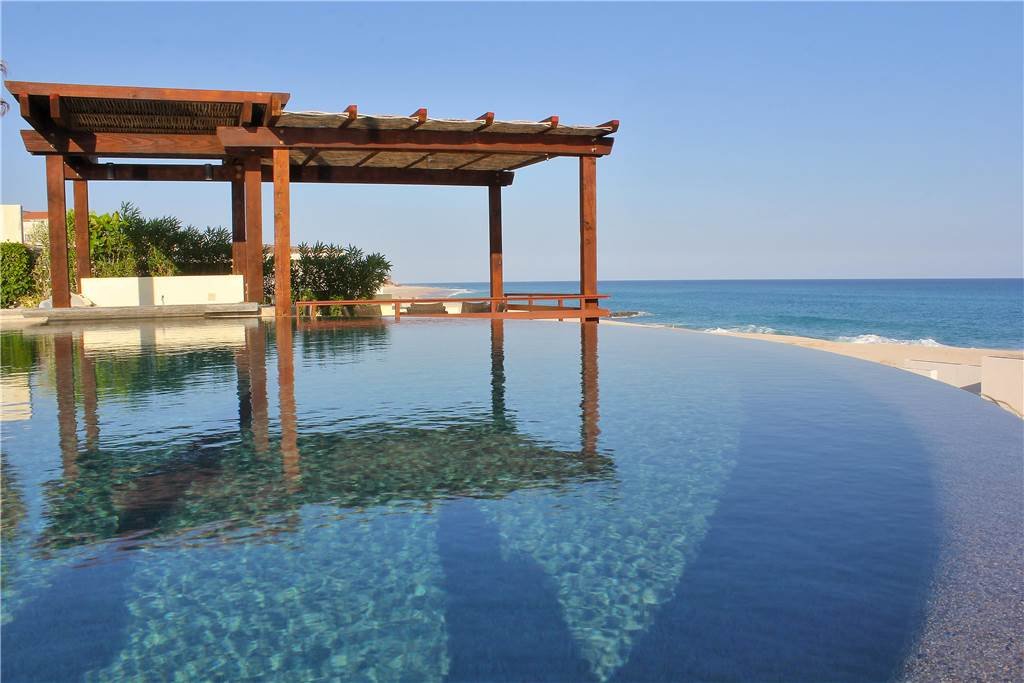 This San Jose Del Cabo vacation rental offers true luxury to even the most discerning guests. Featuring six bedrooms and bathrooms and the ability to accommodate up to 15 people, this is the perfect option for your family reunion this holiday season.
Guests will enjoy over 12,000 square feet of indoor and outdoor living, along with a private pool, Jacuzzi, and three stories of world-class amenities. With daily maid service, you will find this exquisite vacation home hard to leave!
Vacation Villas on the "Resort Corridor"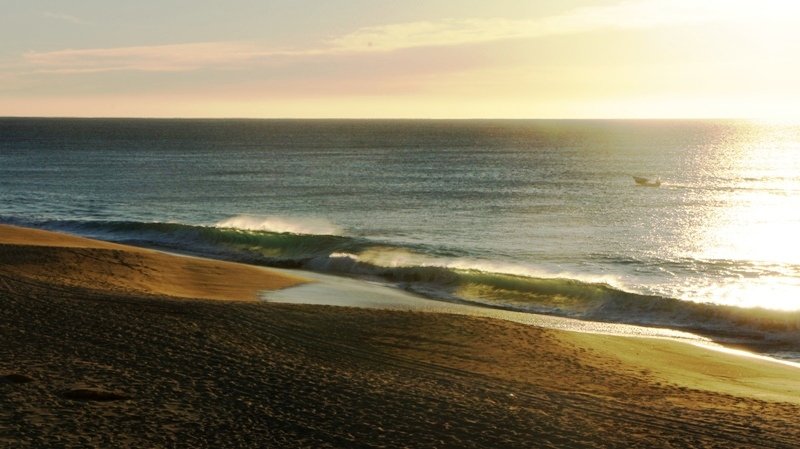 Between Cabo San Lucas and San Jose del Cabo, you will find a 20-mile stretch of high-quality resorts and gorgeous luxury vacation villas. The Del Mar Development is located just to the south of San Jose Del Cabo, and is where you will find Exotic Estates vacation villas that are ideal for those who want to be close to the action, with the privacy and seclusion that the Resort Corridor offers.
An added benefit for guests is that these homes offer access to world-class resorts, which usually features golfing, spas and restaurants. If you are imagining a quiet, resort-like experience for your Cabo vacation, then the Resort Corridor is definitely for you!
Los Cabos White House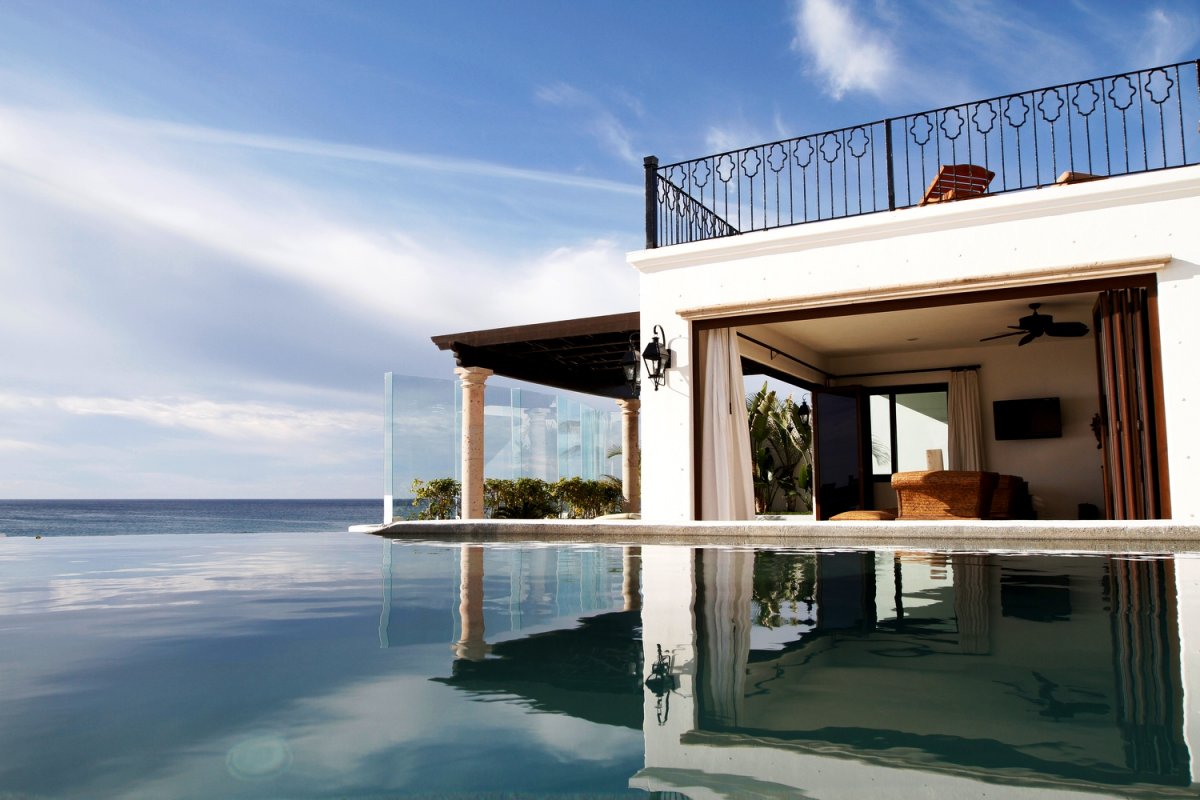 One of the newest additions to the Exotic Estates collection, Los Cabos White House is what vacation dreams are made of! Featuring sprawling and dramatic vacation living on the beaches of the San Jose Del Cabo, be inspired by this beautiful and luxurious abode!
With the ability to comfortably accommodate up to 15 guests, enjoy over 10,000 square feet of Mexican perfection. Offering six oceanfront suites, eight bathrooms, two pools, and a Jacuzzi, look no further for your holiday getaway.
Winter Adventures in Cabo
Now that you have decided on the perfect vacation home for your winter getaway, take a look at some of our favorite activities. Spend this winter getting to know Los Cabos and all of the interesting activities that Mexico has to offer the entire family!
Whale Watching Trip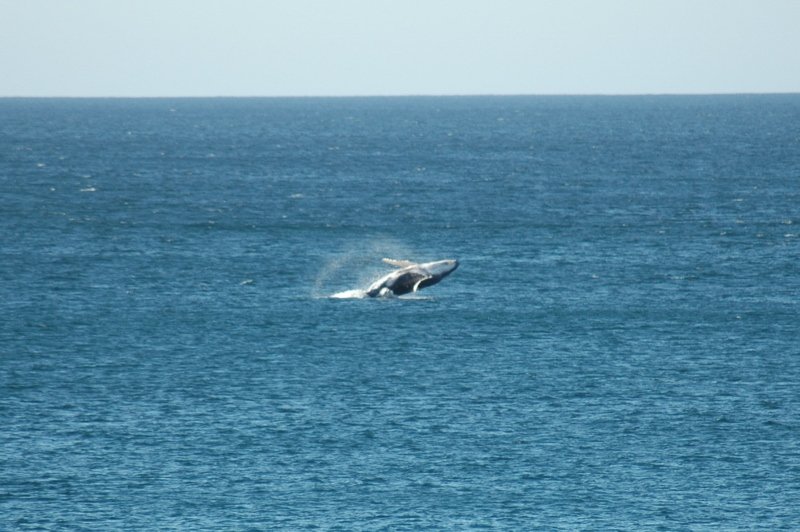 Just in time for Whale season, take a tour on the Pacific and get first row seats on a Whale watching photo safari. With Cabo Adventures, you will get the opportunity of a lifetime to capture the moments of seeing these magical creatures on film!
The adventure is conducted on all-weather inflatable speedboats to ensure your comfort and safety, and you will be guided by experienced marine mammal behavior experts who are both passionate about your experience as well as the protection and conservation of the mammals and their environment.
Learn more and book your excursion here https://www.cabo-adventures.com/
Surf's Up
Whether you're learning to surf or you're on the Pro Tour, Los Cabos has so many great surf spots to offer. Surfing the Pacific side of the cape is ideal in the fall and winter and Cabo San Lucas offers diversity in locations, break directions, and various levels of difficulty.
At Mike Doyle's Surf School, you can take surf lessons, rent a board, and get a tour of the best spots to catch waves. With two locations, one in San Jose and one in Cabo San Lucas, Mike Doyle's Surf school has got you covered.
Main Square in San Jose del Cabo
Get to know the living history of this Mexican town and pay a visit to the main square, where you will find art galleries, shops, and delicious local cuisine.
Check out the delicious eats available at a food cart, or enjoy the Thursday-night art walk. Dine alfresco and people watch. This adorable square is fun for everyone in the family!
Mexican Eats
While there is an abundance of nightclubs and restaurants in Los Cabos, we found a couple highly rated local spots that are sure to delight your taste buds.
If you are looking for a one-of-a-kind dining experience, you will want to visit Flora Farms in San Jose del Cabo. This ten-acre farm is located in the foothills of the Sierra de la Laguna Mountains and serves farm-to-table cuisine without the use of pesticides or GMO's.
Just outside of the main shops and restaurants in San Jose, you will find a small and local restaurant called Las Cazuelas del Don. Run by a husband and wife team, this villa turned restaurant has an adorable patio and a loveable ambiance. Specializing in slow cooked meats and vegetables made in a traditional cazuela pan, you will love the relaxed pace and delicious food!
Tequila Tasting
Don't miss out on Mexico's liquid treasure, Tequila! Although this agave based nectar doesn't grow in the direct or surrounding areas of Los Cabos, there are still plenty of places to drink it.
Try to stay away from the free shots and samples, and opt for the premium version at one of many boutique restaurants and nightclubs. A well-known facility for traditional Mexican cuisine and a large tequila selection can be found at Pancho's Restaurant and Tequila Bar. Boasting over 500 producers of this Mexican liquor, you are bound to find your favorite during a tasting.
Get Out of Town and Celebrate with Mexican Style!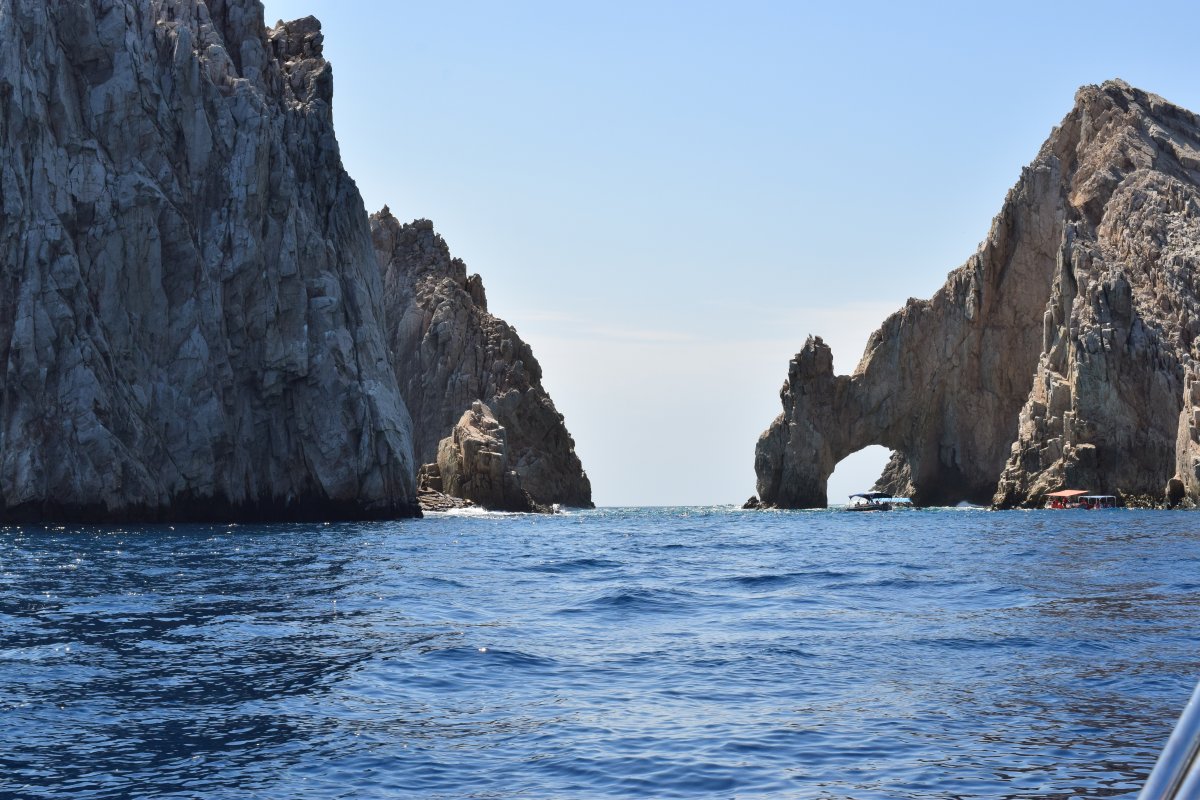 Skip the traditional gift giving this year and make life long memories on your vacation to Los Cabos, Mexico. With the holiday season rapidly approaching, now the ideal time to book your vacation rental in this sunny paradise!
Blog Subjects: Cabo