Cabo is Taking Off as a Destination - Here's Why
Cabo is Easy to Reach by Air
At just two hours flying time from Los Angeles, two and a half from Houston and just over three to San Francisco and Denver, Cabo is within easy reach from many major US cities. Seattle, Minneapolis and Atlanta are just a little over four hours away, and there are nonstops from New York and Chicago, as well as from Calgary and Vancouver in Canada. The area is well-served and easier, not to mention more affordable, to reach than many other international destinations.
Arriving in Los Cabos International Airport you see the first cues that this Mexican resort area is thriving. The airport is new and out on the tarmac are all the main players: Alaska Airlines, American Airlines, Delta, Southwest and United.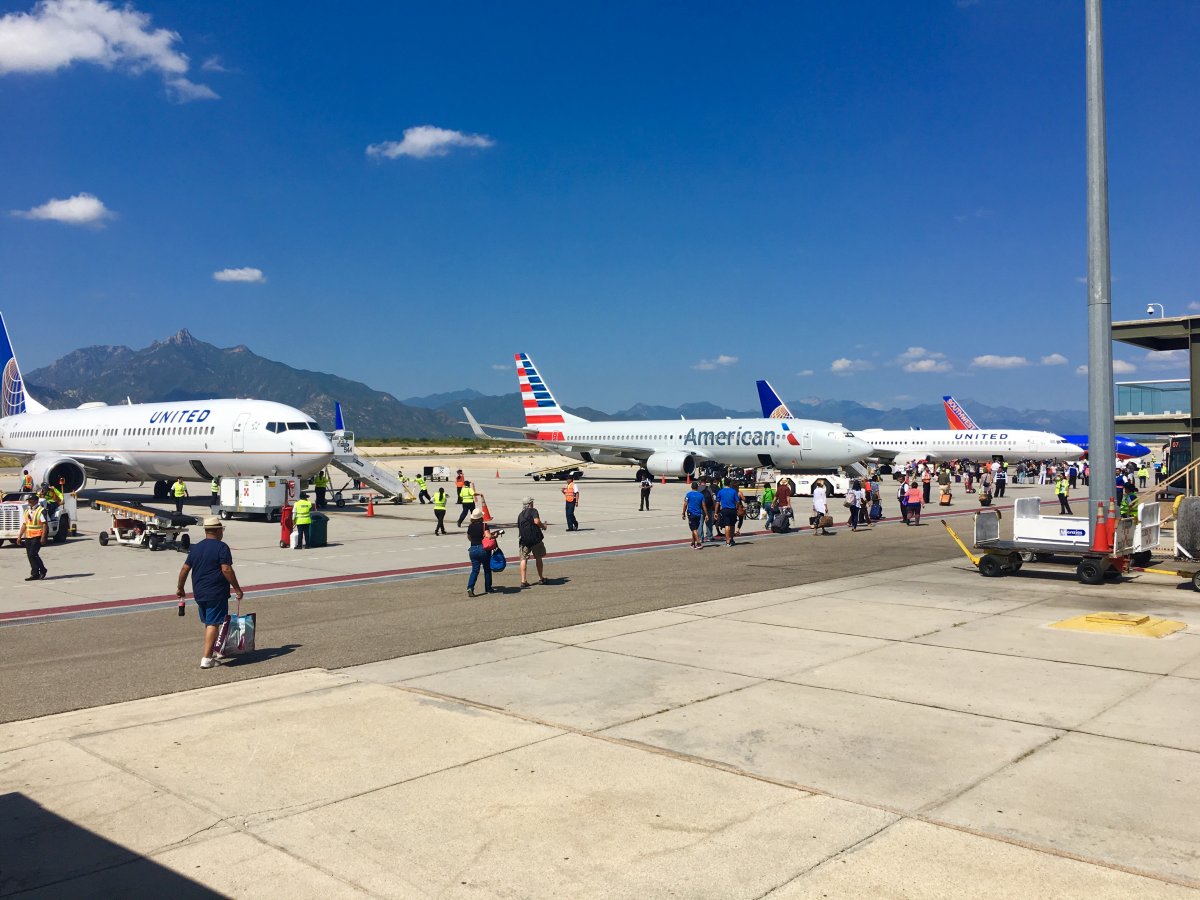 Cabo's Efficient Infrastructure – an Ongoing Build
The international terminal is spotless and has a newish feel, with polished floors and a modern look that shows a major investment in infrastructure.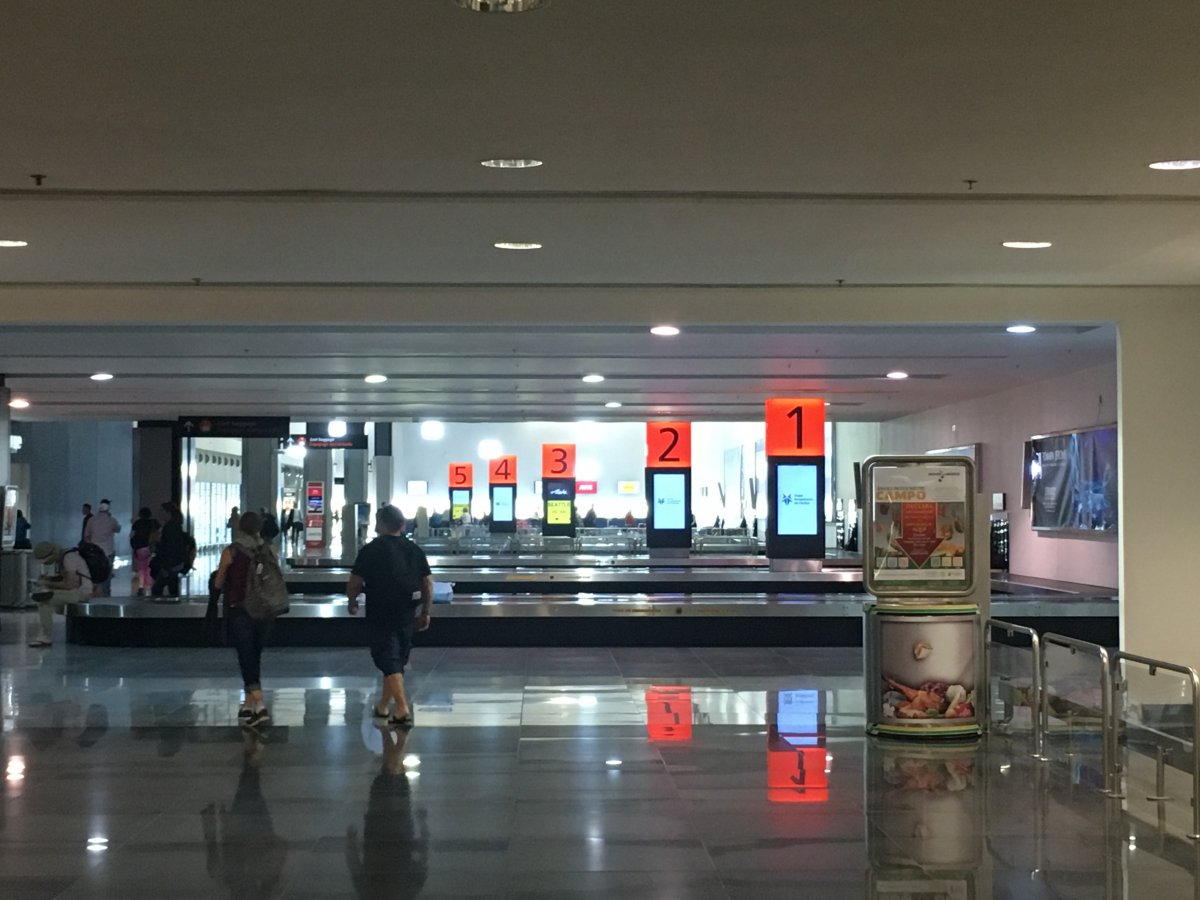 Leaving the airport, you'll likely hop on the efficient toll road to your villa or hotel in San Jose del Cabo or Cabo San Lucas: the toll (based on the October 2016 exchange rate) was just $1.80 US to San Jose del Cabo and $3.60 to Cabo San Lucas, and they take and make change with US dollars as well as Mexican pesos. The Mexican government has made sure that the experience of arriving in Cabo is as easy as possible for American visitors. (If you miss the toll road, don't worry. You will go through town, which only adds about 5 minutes of drive time).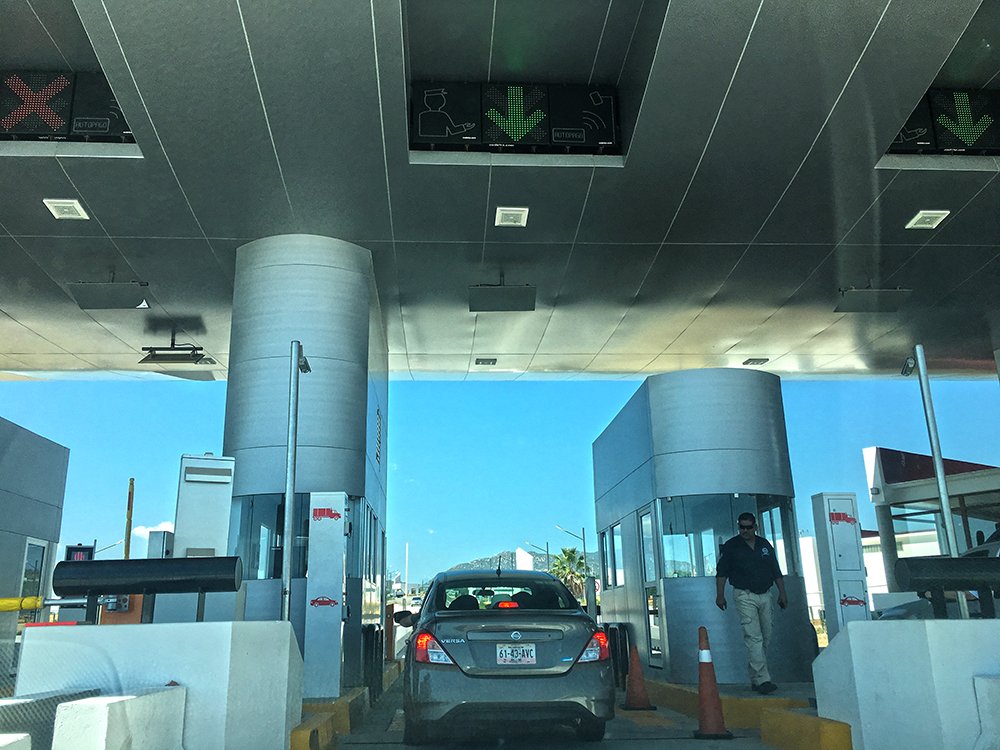 You'll see construction all over the peninsula and it speaks, again, to the investment in the area, as there are large developments going up along the Resort Corridor every couple miles.
FACTOID: Did you know that the Mexican peso and US Dollar share the same symbol? The reason is that both monies can trace their roots back to the old Spanish dollar.
Costco, Walmart & Starbucks - Stores in Cabo for American & Canadian Villa Renters
Beyond the infrastructure supporting transit to and around the area, Los Cabos welcomes and supports villa renters in other, more practical ways. There is a Costco, a WalMart and an amazing Mexican mega-store called La Comer, all of which are ideal for stocking up on supplies for your Cabo vacation villa.
In addition to the mega-stores, you will see plenty of familiar storefronts like Starbucks and OfficeMax in shopping centers that would be at home in any American city.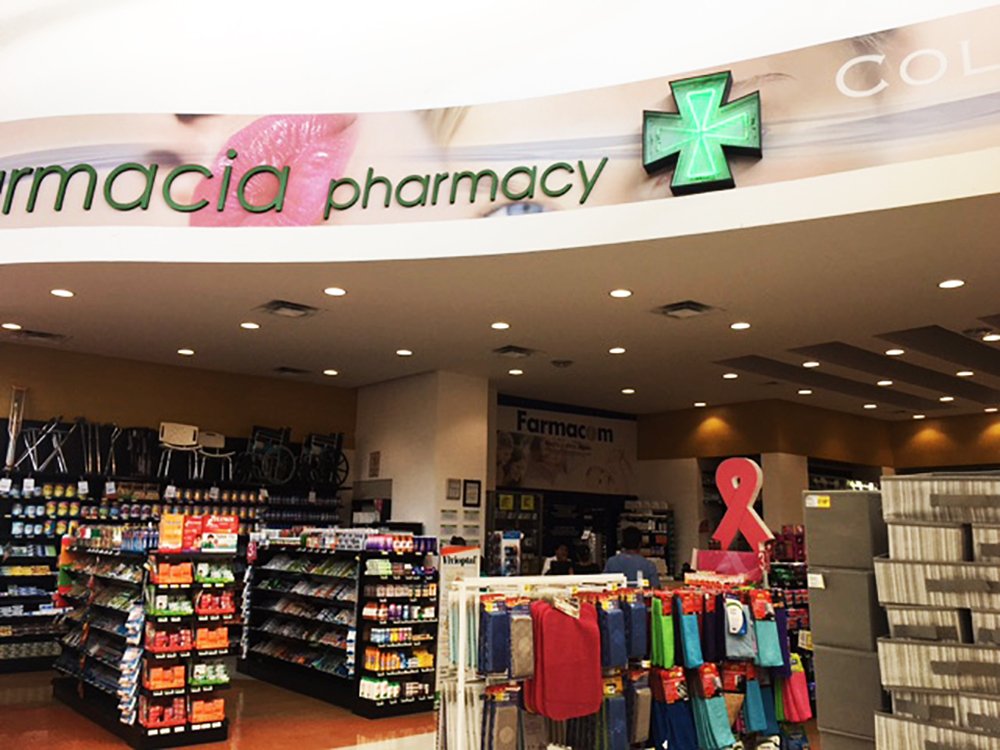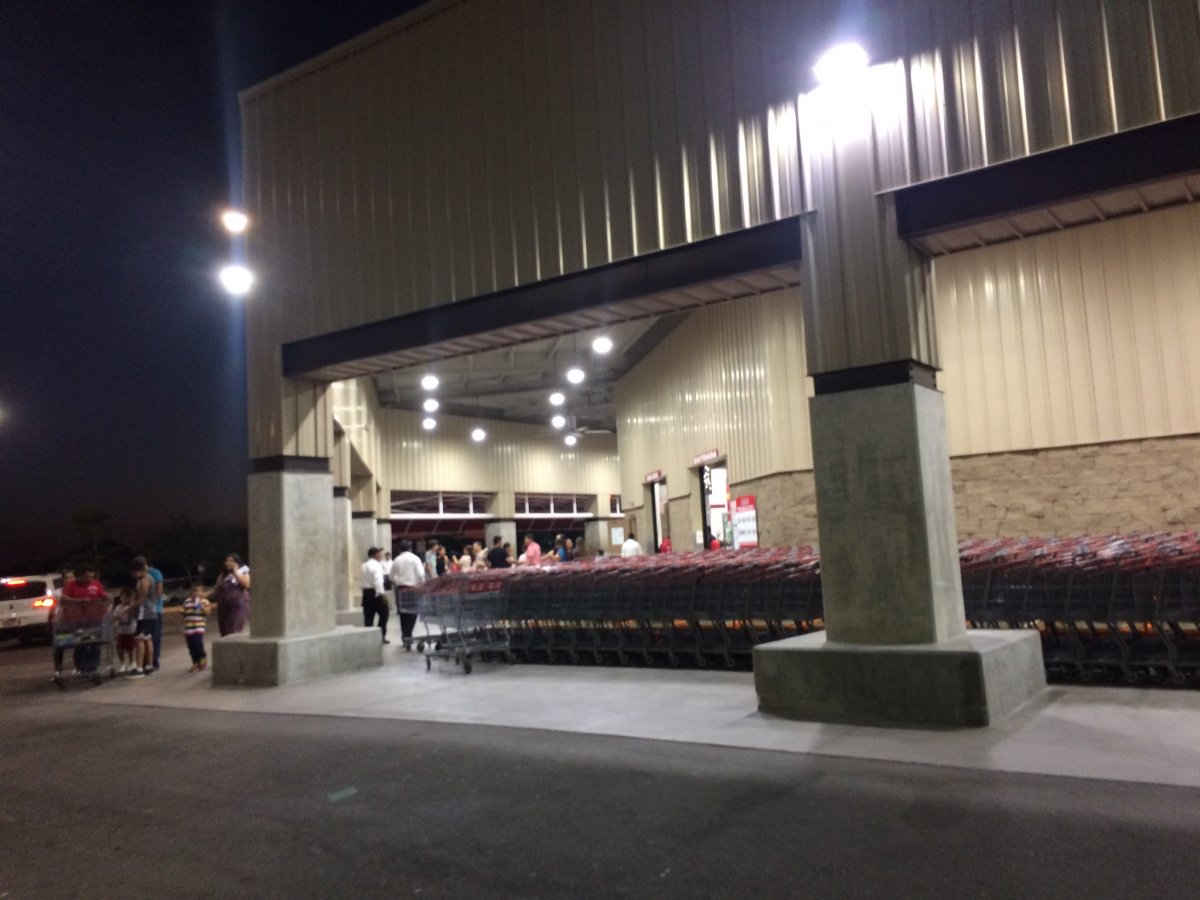 Cabo - Secure and Relaxed
We have all read the headlines about the cartels in Mexico, but the entire stretch from San Jose del Cabo to Cabo San Lucas feels and is a safe place. To compare it to another area, Cabo has a mellow, beach-town vibe reminiscent of the Southern California beach cities. One person on our trip insightfully commented, "It's like Palm Springs on the Ocean."
Welcoming the Villa Renter
While many American destinations that rely on tourist dollars are turning their backs on the villa renter, Cabo has rolled out the red carpet and people are accepting the welcome with spectacular satisfaction.
Renters will find villas that range from charming two and three-bedroom bungalow-style homes to mega-villas boasting up to nine bedrooms able to host parties of 16 or more. Moreover, many homes allow for special events, so weddings are an option in Cabo.
20 Miles of Diverse Perfection
Los Cabos is also a winner because it offers different style communities to suit different traveler tastes. From historic and cozy San Jose del Cabo to its more splashy cousin to the west, Cabo San Lucas.
From quaint small town Mexico, to refined and quiet beachfront communities along the Resort Corridor to sometimes rowdy Cabo San Lucas, you will find a spot to fit your vacation style in Los Cobos.
The Zones
There are three geographic areas to consider when you think of "Cabo." Starting in the east, San Jose del Cabo, moving west to the Resort Corridor along the coast between San Jose del Cabo and Cabo San Lucas, and then Cabo San Lucas itself at the tip of the Baja Peninsula, straddling the Sea of Cortez and the Pacific Ocean.
The distance from San Jose del Cabo to Cabo San Lucas is about 20 miles. The four-lane road that runs along the coast is well-maintained and the ride between the two towns takes just about 20 minutes.
San Jose del Cabo is a cute town with a historic center and historic mission dating back to the 1700s. It's also home to the Los Cabos International Airport, where most airlines land. There's a large plaza that hosts public concerts and lots of charming, Colonial buildings that are home to restaurants, bars and shops selling local goods.
Around San Jose del Cabo are some very tony, private communities that feature stunning homes and elegant vistas, along with beach clubs and golf. Here are just a few Exotic Estates villas that are found in this area.
A seven-bedroom, seven-bath beachfront home located in the gated and exclusive Fundadores neighborhood. With room for 14 guests, this showcase home is great for entertaining or even a corporate retreat. There isalso an elevator that makes it work for people with mobility issues. The photos below were taken recently and give you a sense of the grandeur of the property.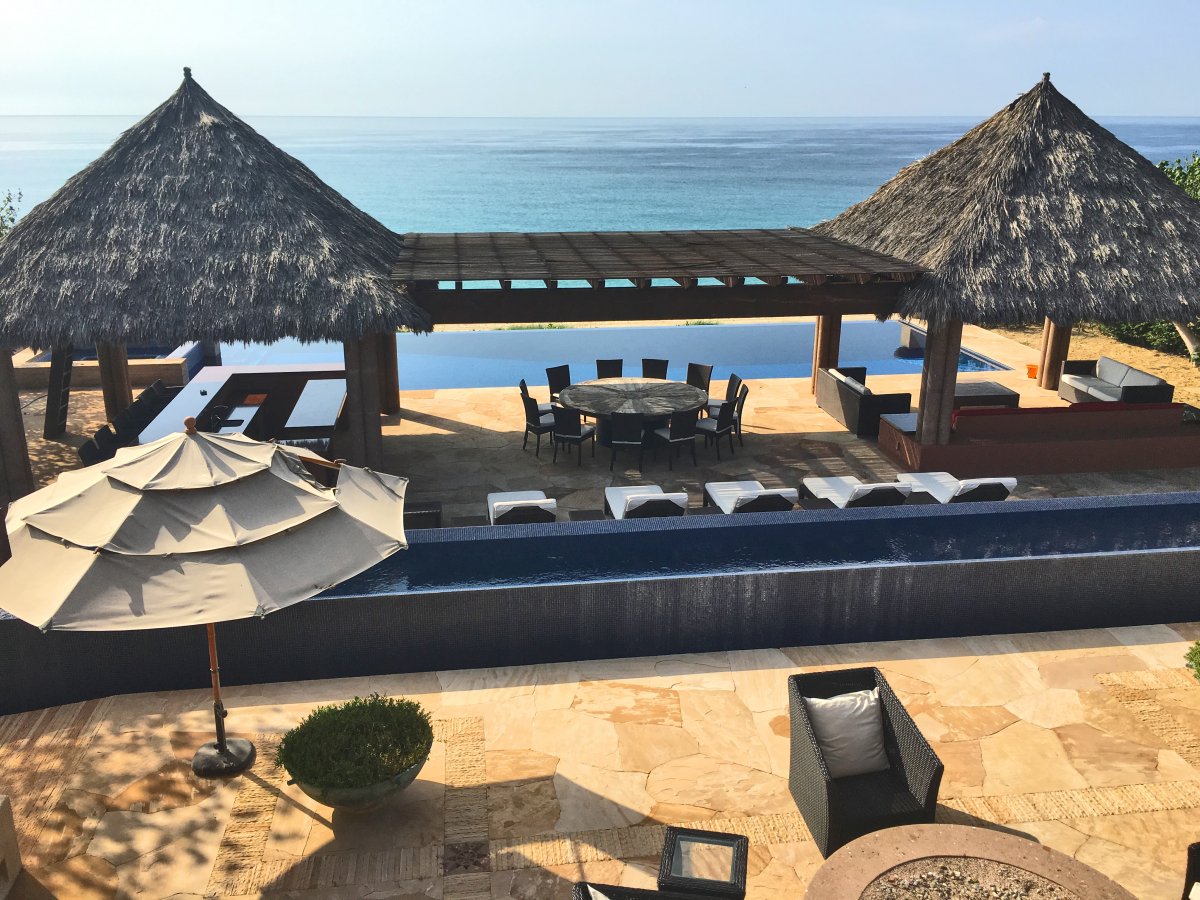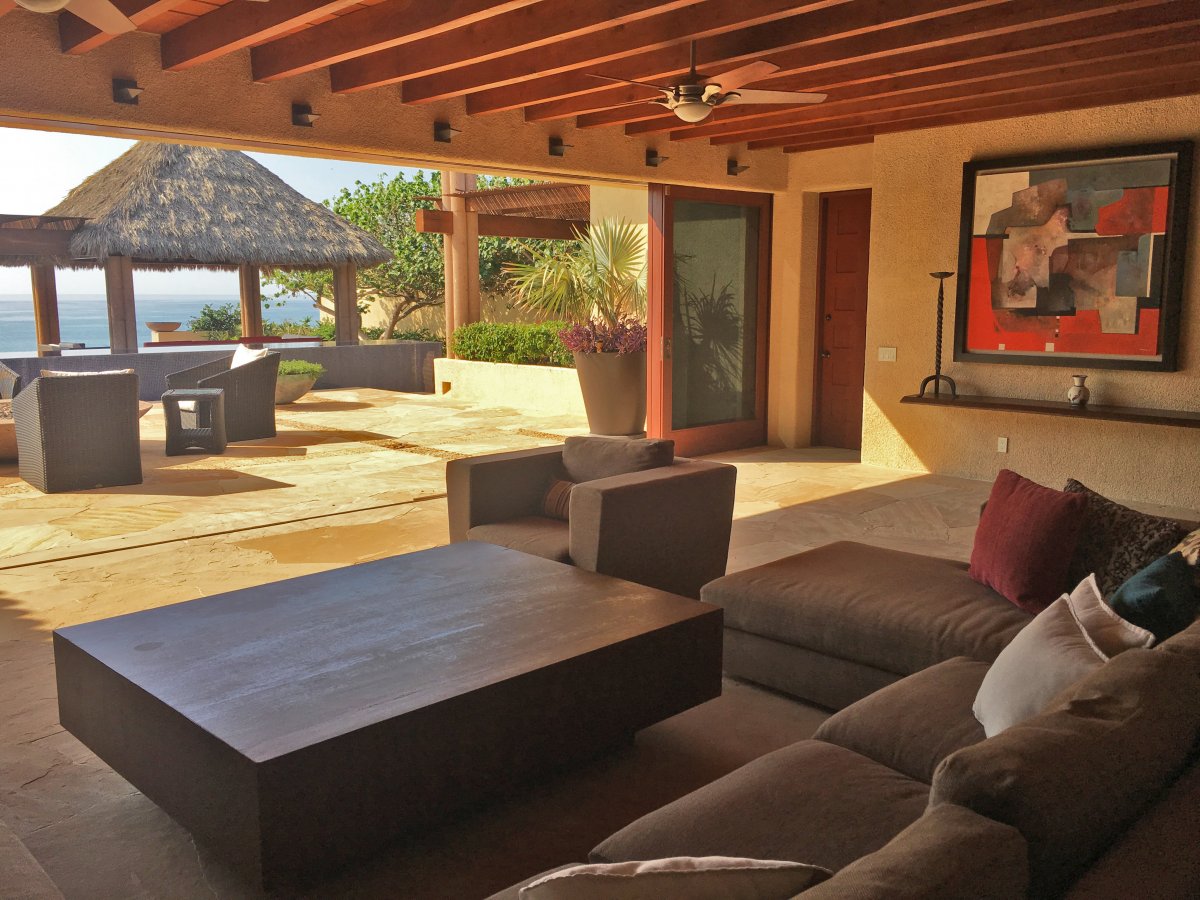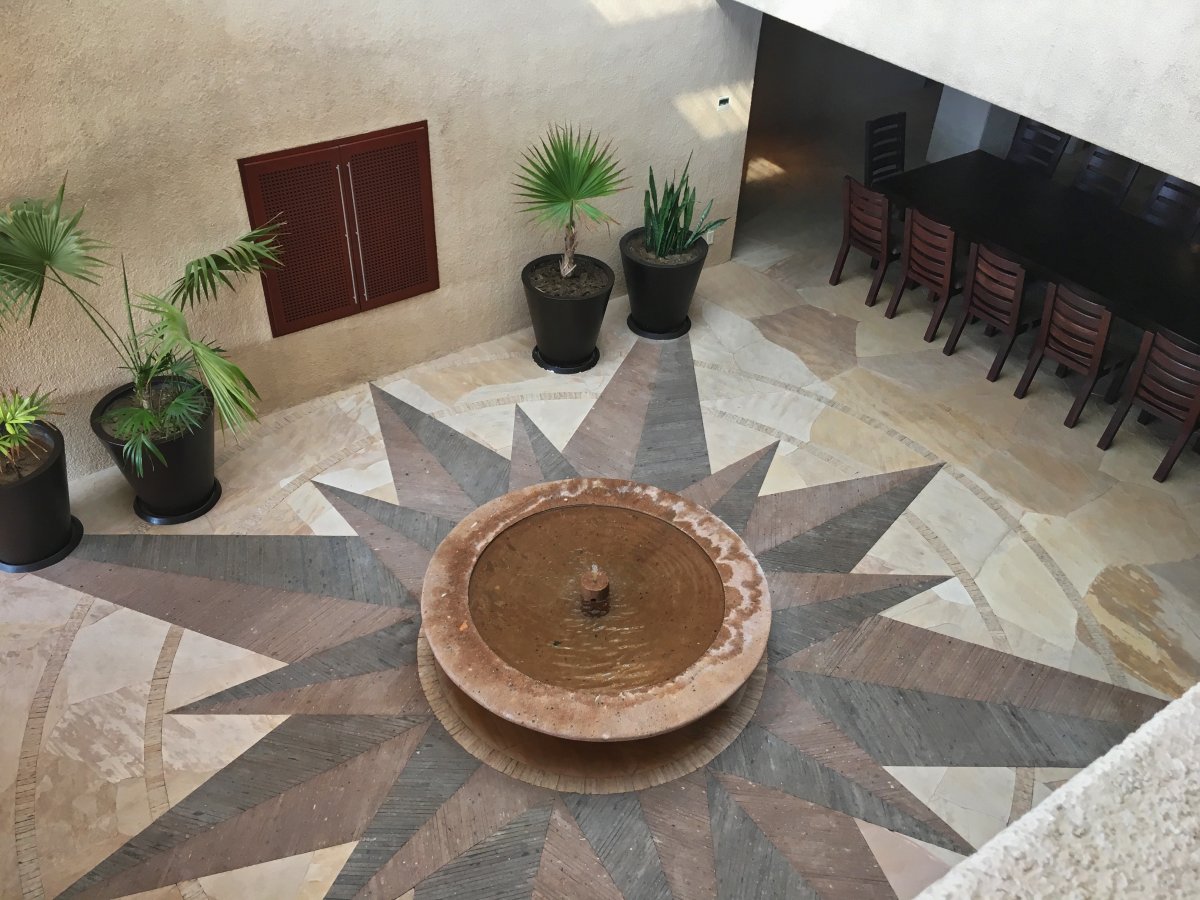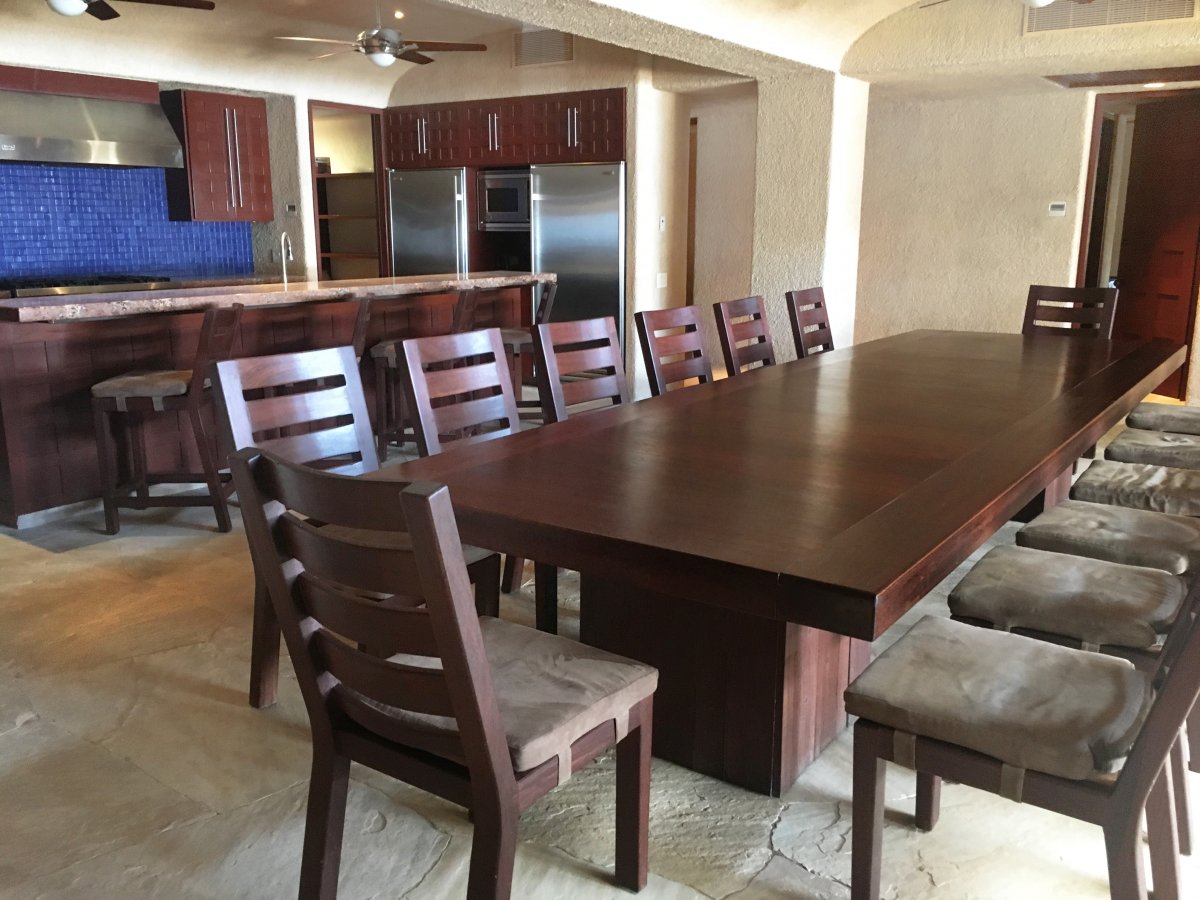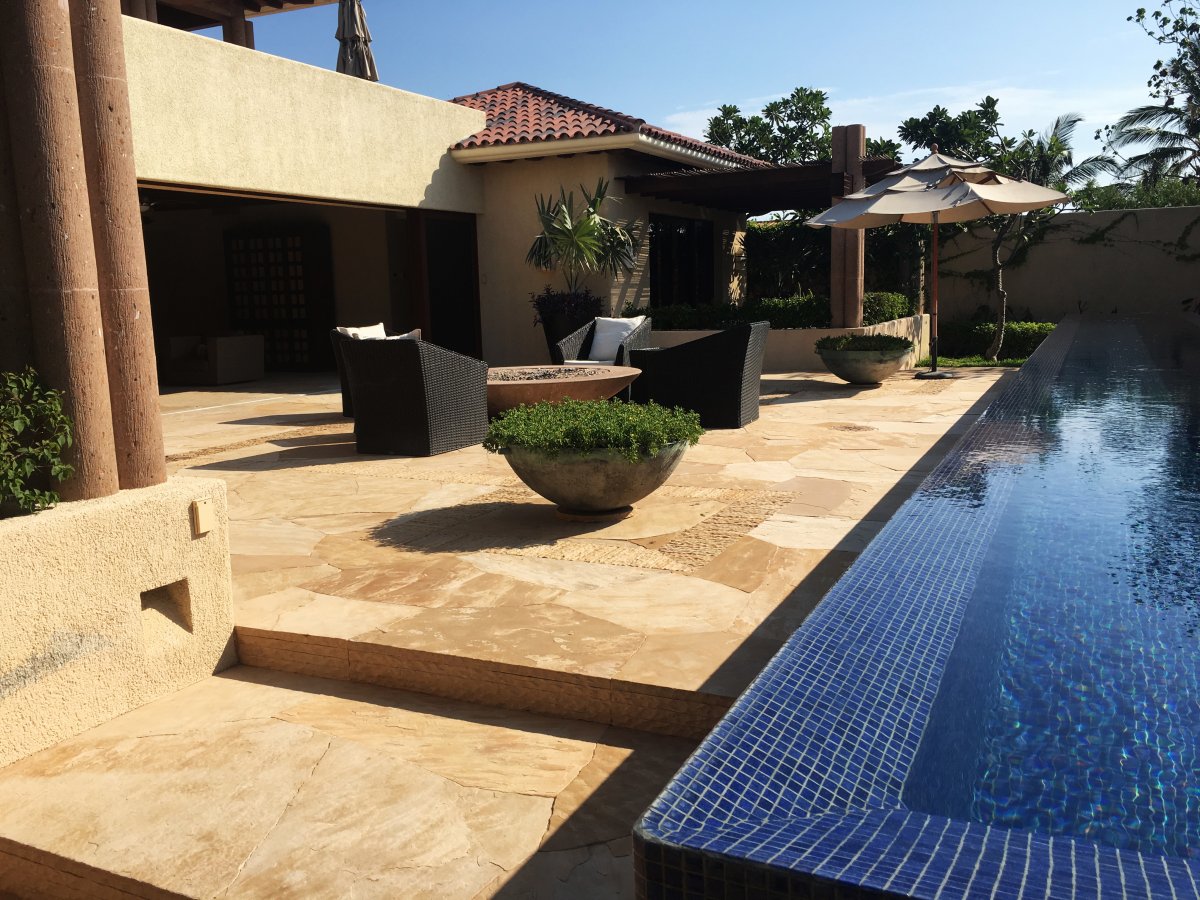 One of the only full-service vacation villas in Cabo, offering a fabulous chef and butler, as well as on-site spa services, the Los Cabos White House accommodates 15 guests in beachfront splendor. This home truly is like a private resort, with a pool that comes complete with a waterslide and a terrace that would be the envy of any Leading Hotel.
This full-service villa complex, sitting on a gorgeous and empty beach, offers true luxury and effortless living.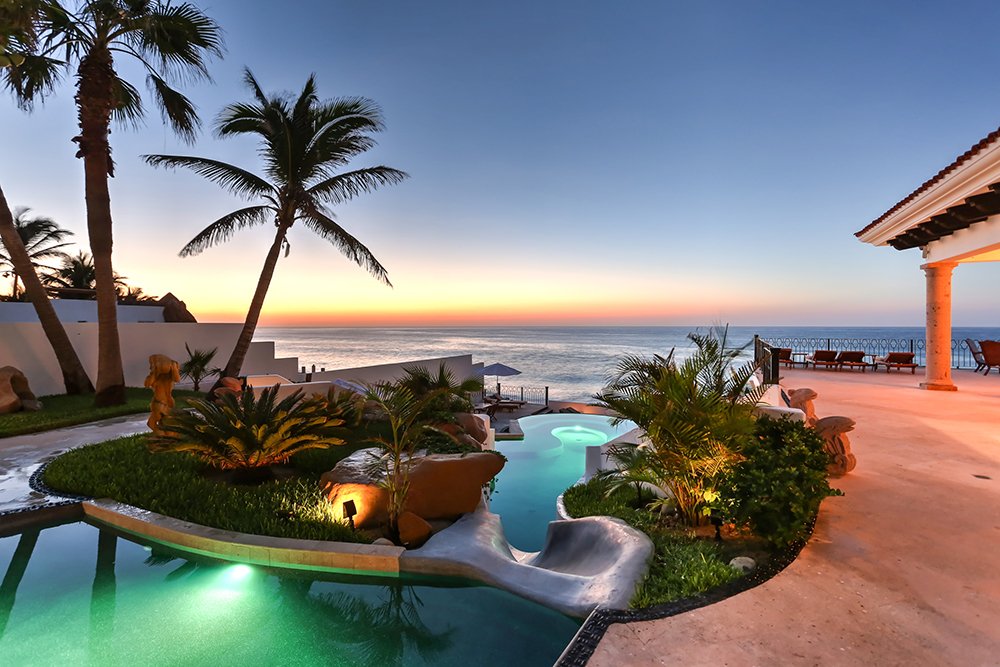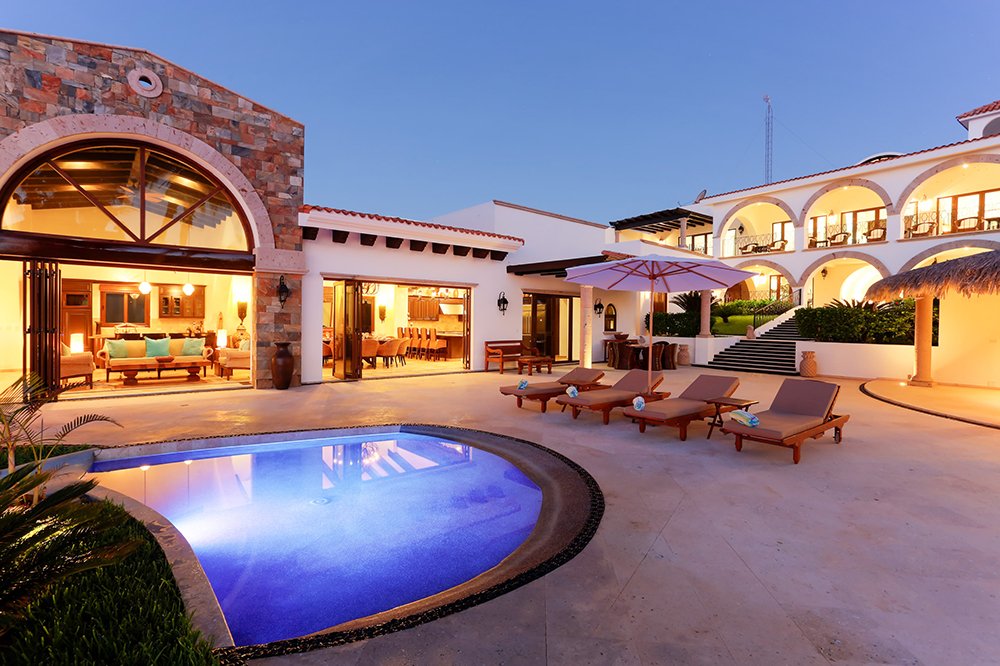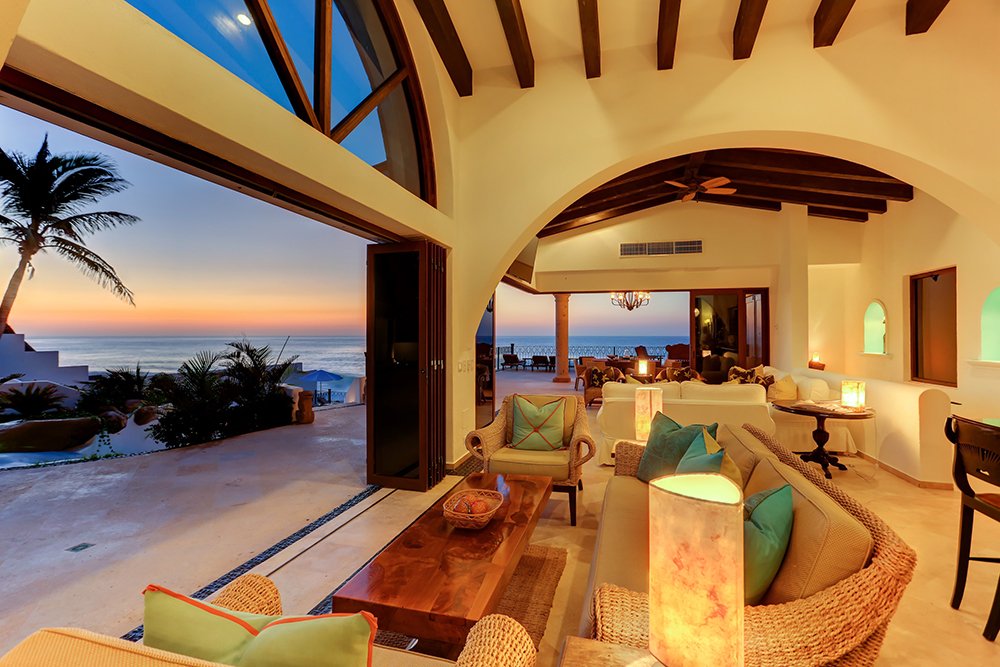 This villa is far more beautiful in person than can be represented in photos. It's bigger and the setting is just awe-inspiring.
There are five bedrooms that can accommodate up to 12 in this home and a large terrace that looks down to a private beach. Incidentally, this villa is the same one that is featured in our Exotic Cabo Villa Escape Sweeps, where you can enter for a chance to win a stay here for you and three lucky guests!
Some might consider this villa on the Resort Corridor, but it's so close to San Jose del Cabo that we are including it in that area of the Coast.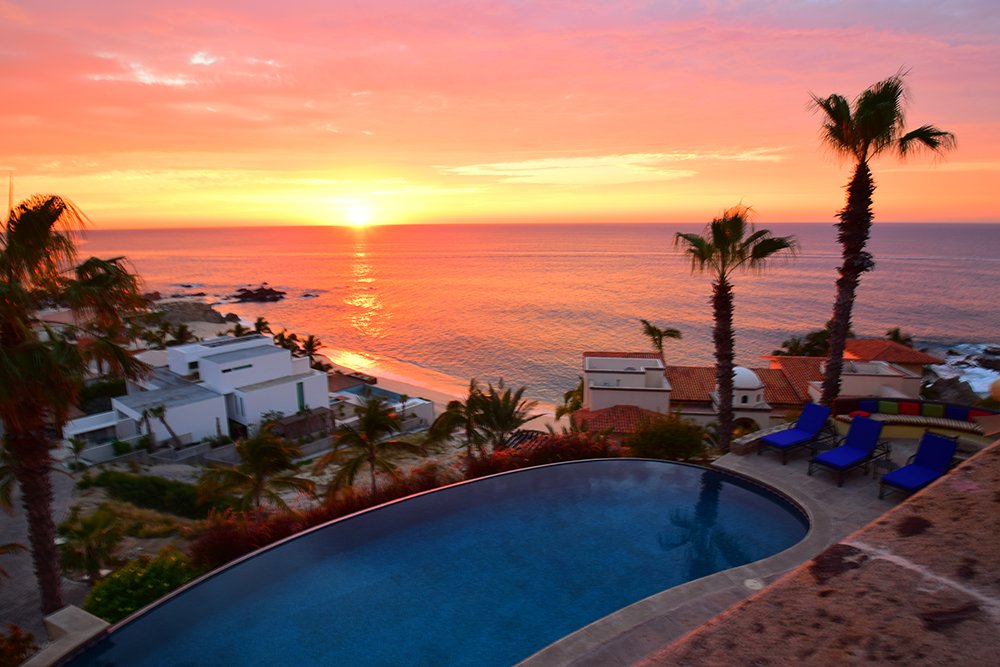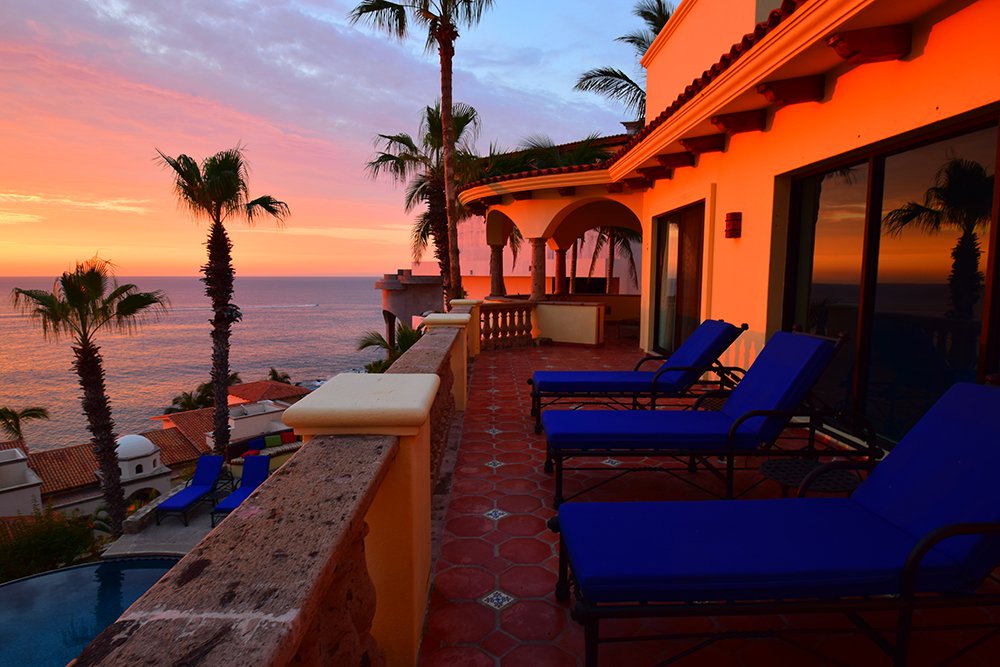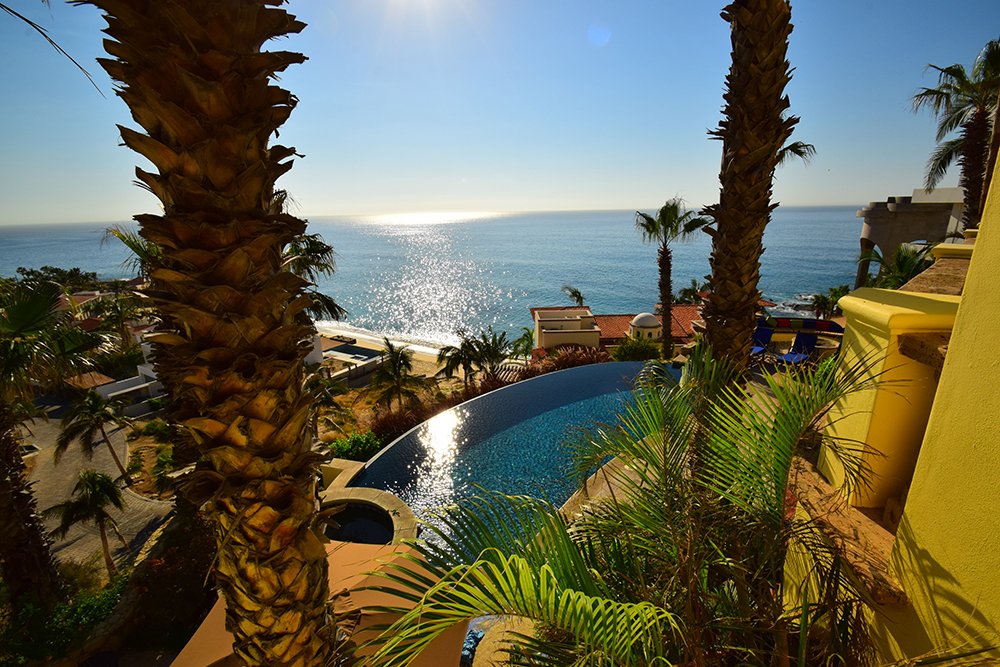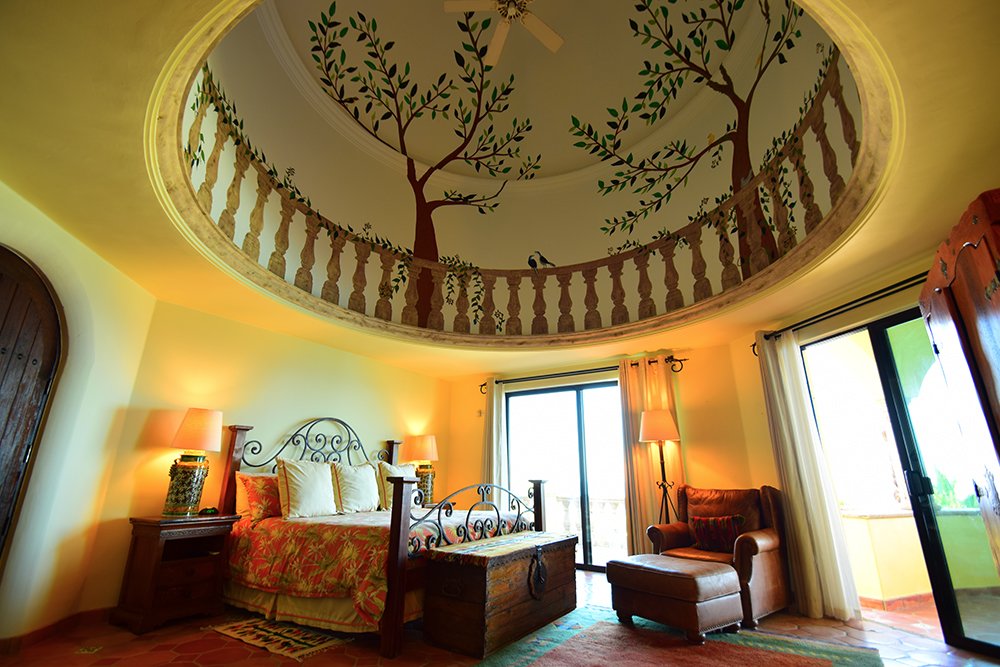 The Resort Corridor is the term used to describe the roughly 20-mile coastline that runs from San Jose del Cabo to Cabo San Lucas. It's a short 20 minute ride between the two towns on the well-maintained road, and along this ribbon of pristine sandy shores and rocky promontories are several gated villa communities that run up to the beach. These communities have a diverse collection of villas – there is nothing cookie-cutter here.
This "in-between" area may seem an odd place to enjoy a Cabo vacation, but it's actually a great option, as it's quiet and relaxed, yet within easy reach of either Cabo San Lucas or San Jose del Cabo. This is area is also set to boom. There are several large developments underway along the corridor, including luxury villa developments.
Located in the secure Cabo del Sol community, adjacent to the prestigious San Golf Course, the Cabo Whale View Villa is an elegant, stately vacation villa built in a solid, old-world, farm-house style. Walking into the home, you are taken by its grand living space and the view out to the expansive pool area, with the beach and ocean behind. There is a putting green, a gorgeous garden area and a wine cellar that can be used for catered dinners. This home is more beautiful in person than can be conveyed through photos.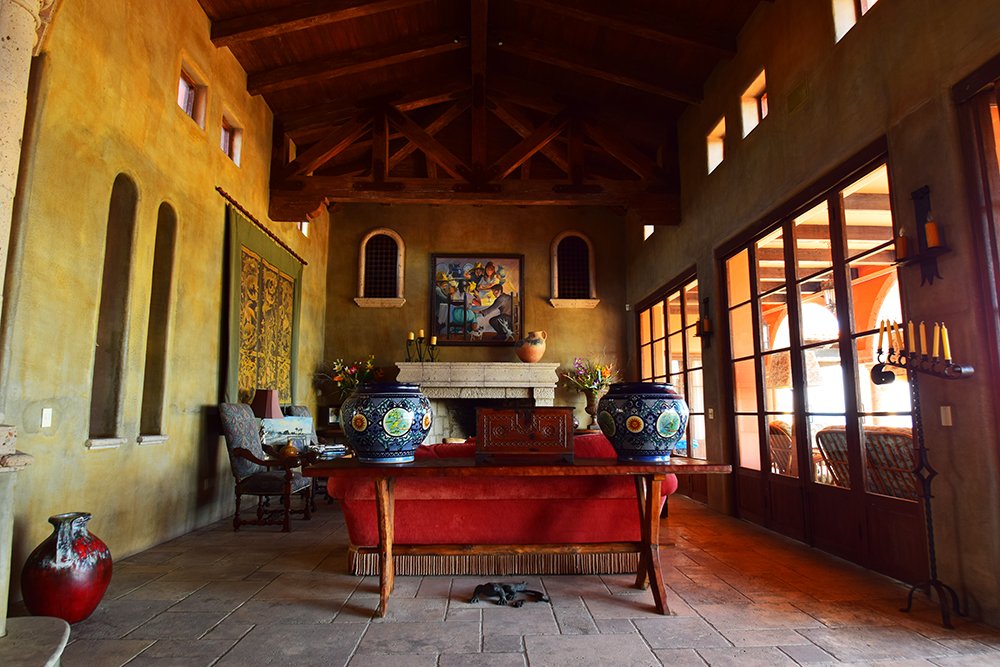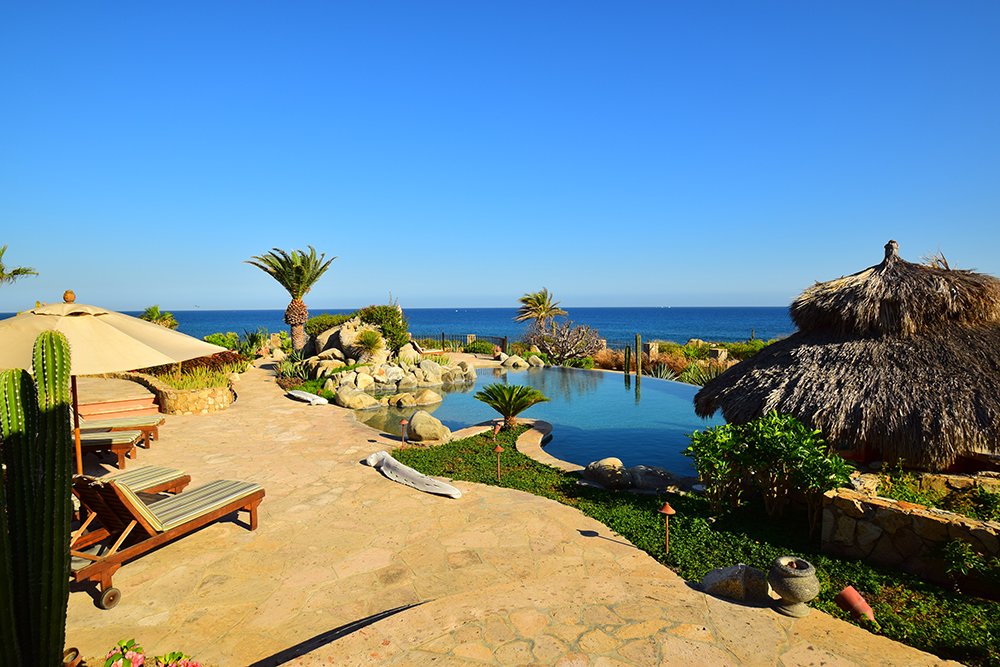 This villa, with its seven bedrooms, including an amazing children's bedroom with built-in bunks and a setting for tea parties, can accommodate up to 14 guests. It sits in the secure Cabo del Sol community, adjacent to the prestigious San Golf Course, and offers a pool, Jacuzzi and a private yard area for playing. Truly a family-friendly home where everyone has a spot!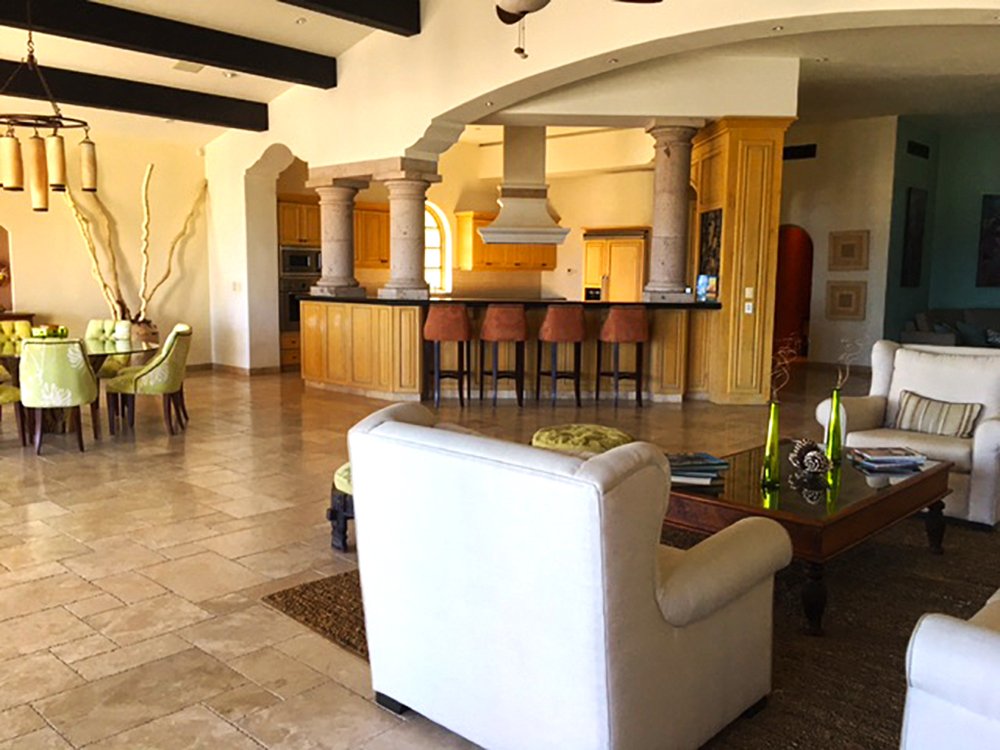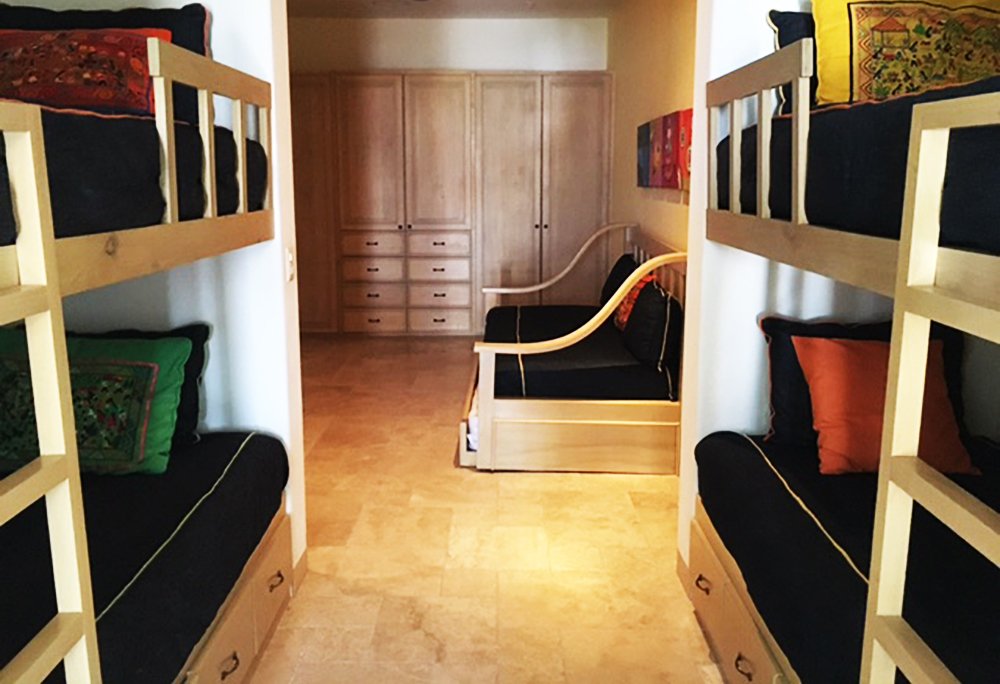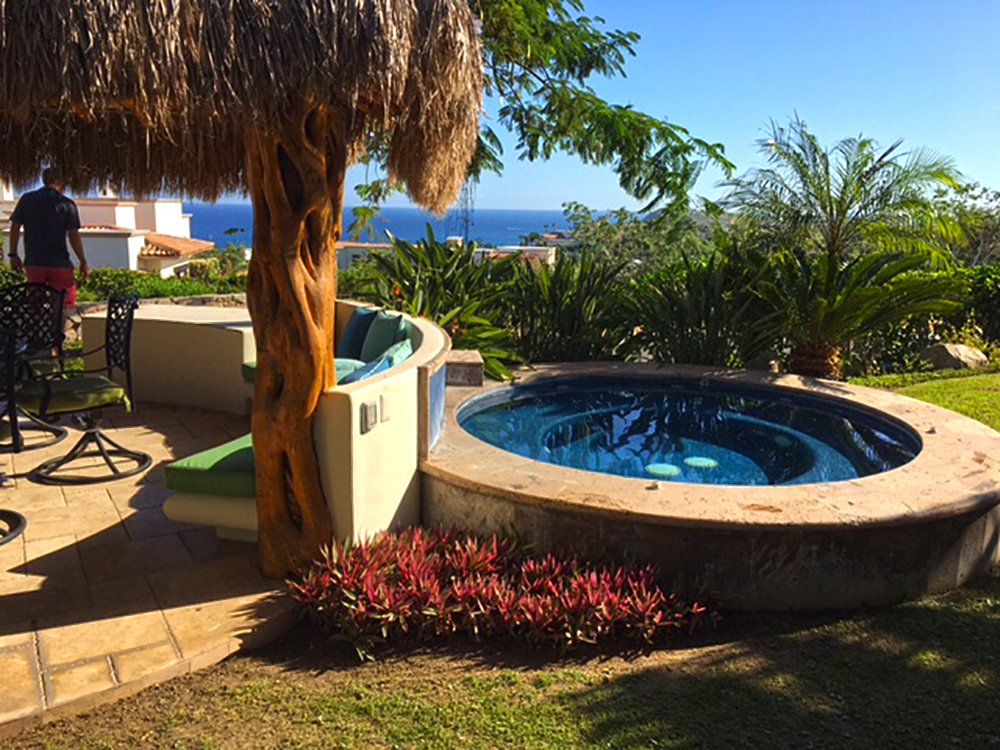 This villa, with its five bedrooms and room for 14, is located directly across the street from Cabo Villa de los Faros. This villa is beautifully decorated, with tasteful and unique art pieces.
Villa Cabo Good Life has a commanding view of the Sea of Cortez. The terrace is a beautifully designed, with a large pool and jacuzzi on one level. There are nice details in this home, such as the unique, rustic ceilining in the living room.
Rent this house alone, or rent it along with the Cabo Villa de los Faros if you have a big group of friends with lots of children in tow, or a family reunion.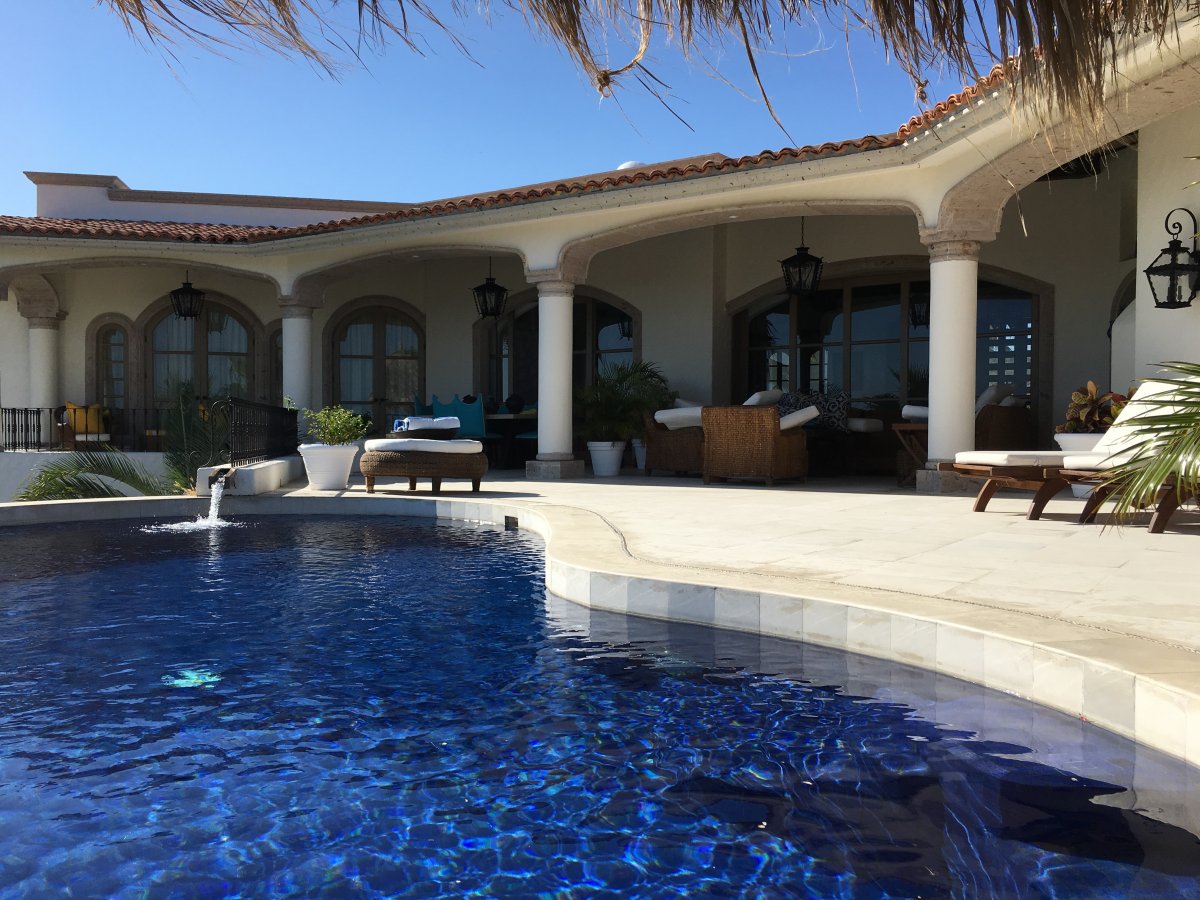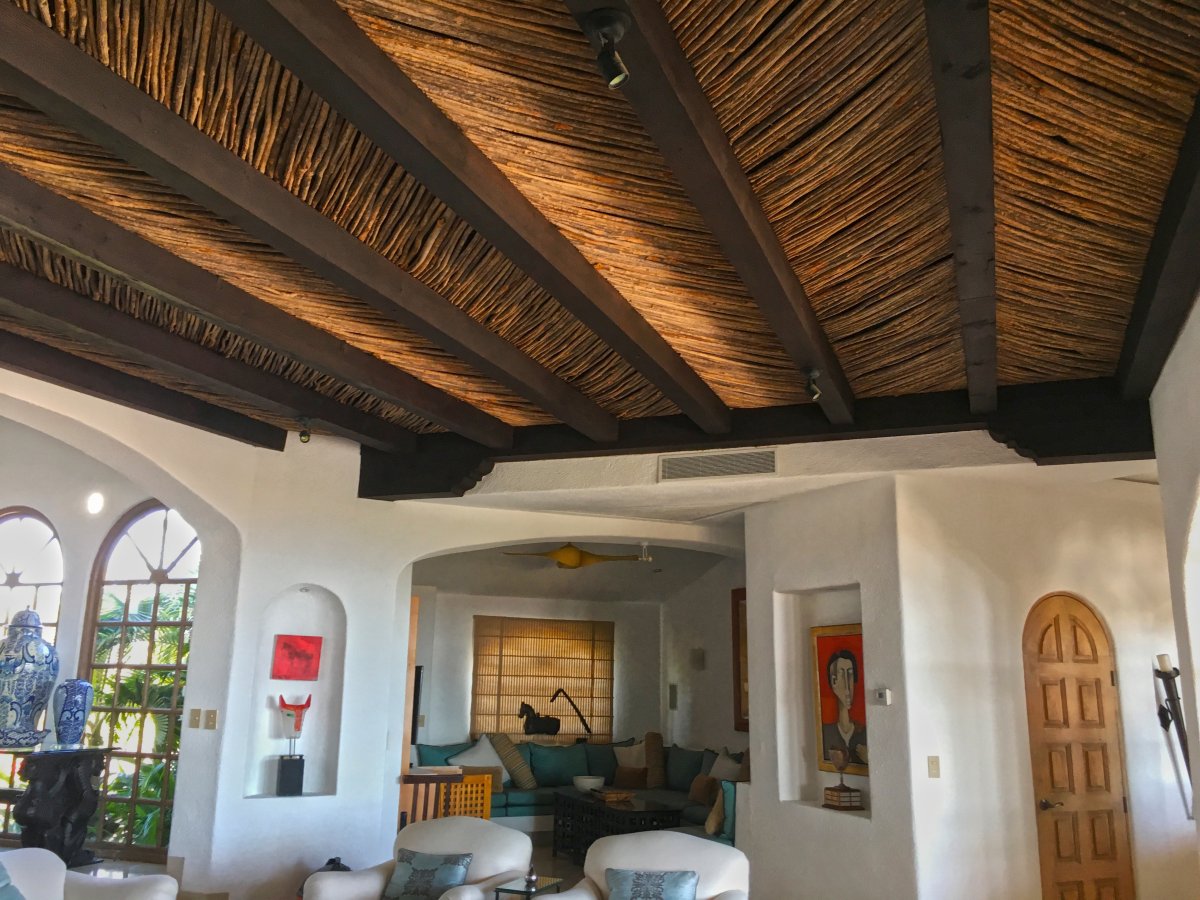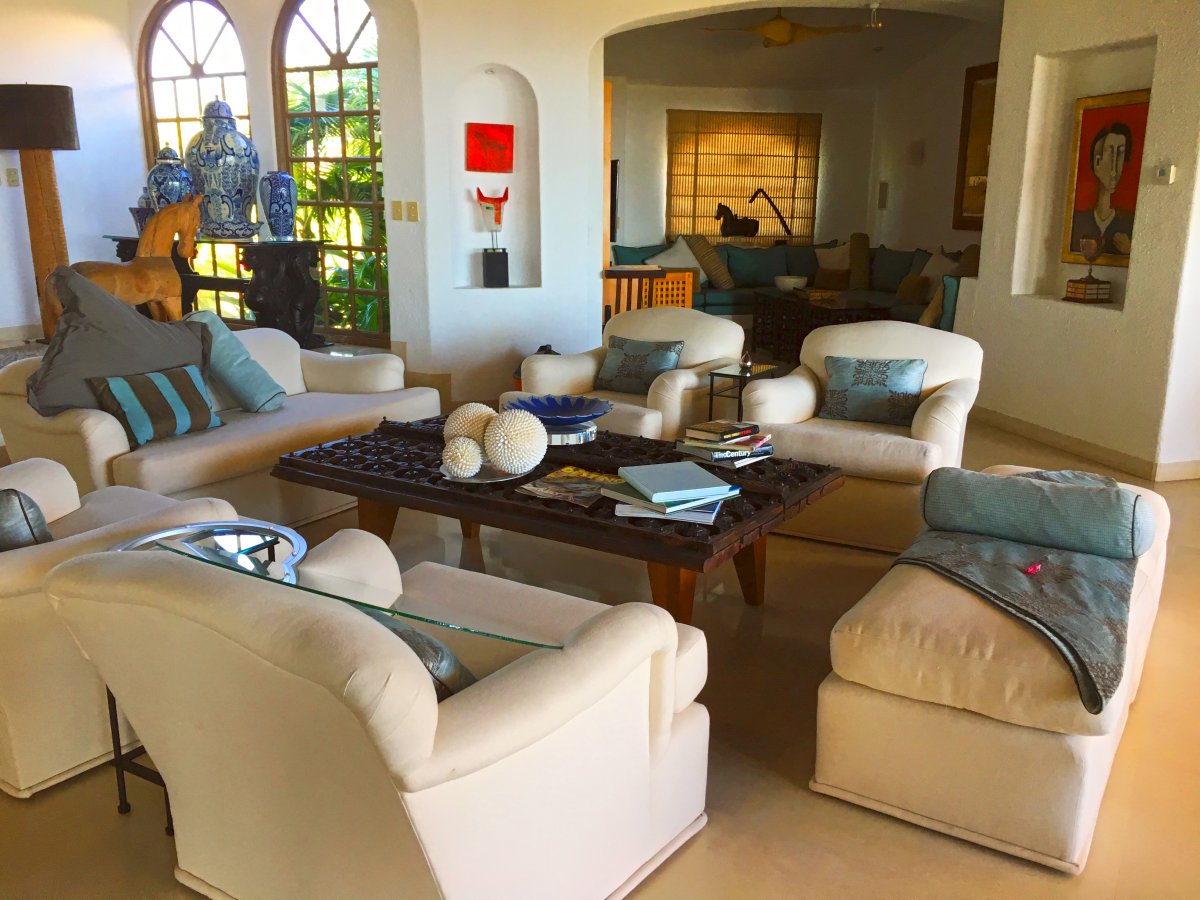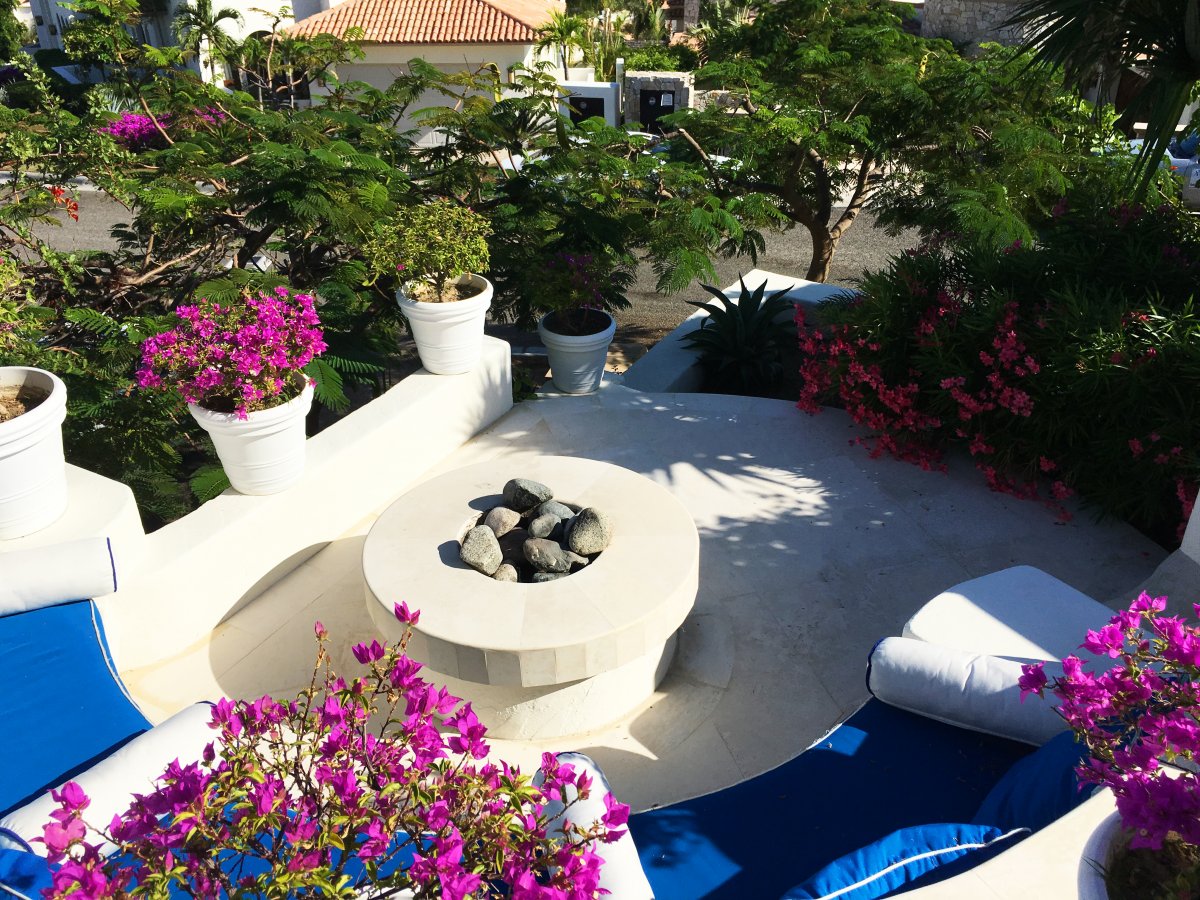 Cabo was the original draw for the area. The town grew up around its marina, due to the world-class deep-sea fishing to be enjoyed in its surrounding waters. When Exotic Estates was visiting, a Bissbee international tournament with a huge purse was just wrapping up. Our team chartered a boat and caught five Mahi Mahi, which were delicious.
Cabo has plenty of options, but it's the stunning ocean-facing villas in the exclusive and gated Pedegral neighborhood that we like best!
Cabo Villa Marcella is a unique home in that it is in the private area of Pedegral, comes with a large pool and sits directly on the beach! The location keeps the area quiet and feeling very private. There are five bedrooms and accommodates 14 guests.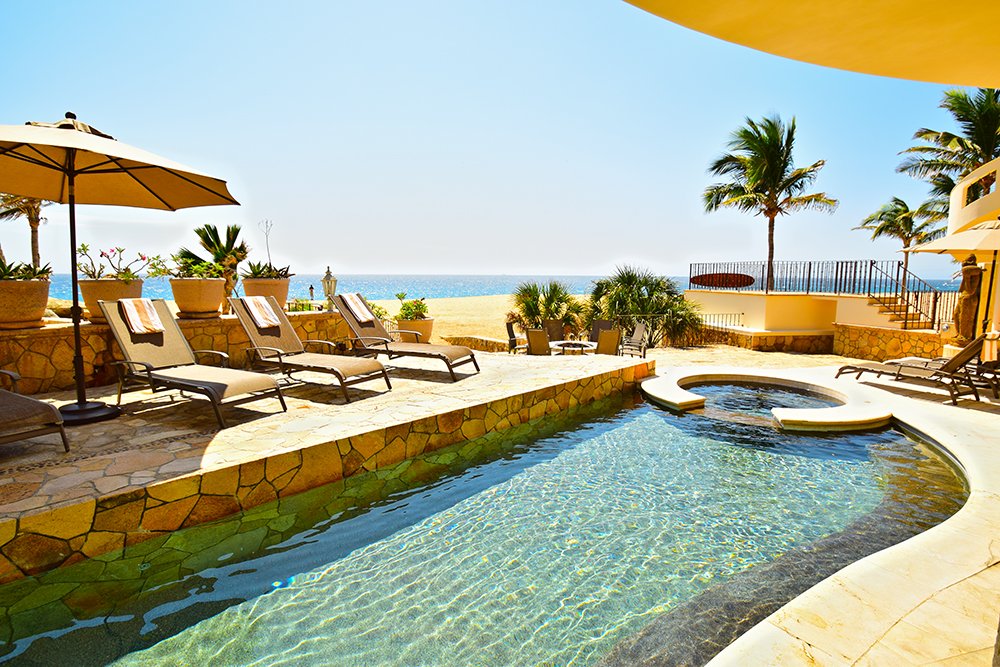 This is hands down our favorite villa in Cabo. The villa is a unique showpiece in that it is quite large, with nine bedrooms able to accommodate up to 28, and yet is decorated so warmly, that it feels like a cozy family home.
The living room opens out onto a spectacular terrace that comes with breathtaking views of the beaches and a pool that redefines infinity-edge. There is a theater, a shuffle board area and a play area for children. The kitchen and dining areas are large and equipped with professional appliances.
You simply cannot do better than this incredible Exotic Estates villa in Cabo. This villa is also available as a 4 bedroom.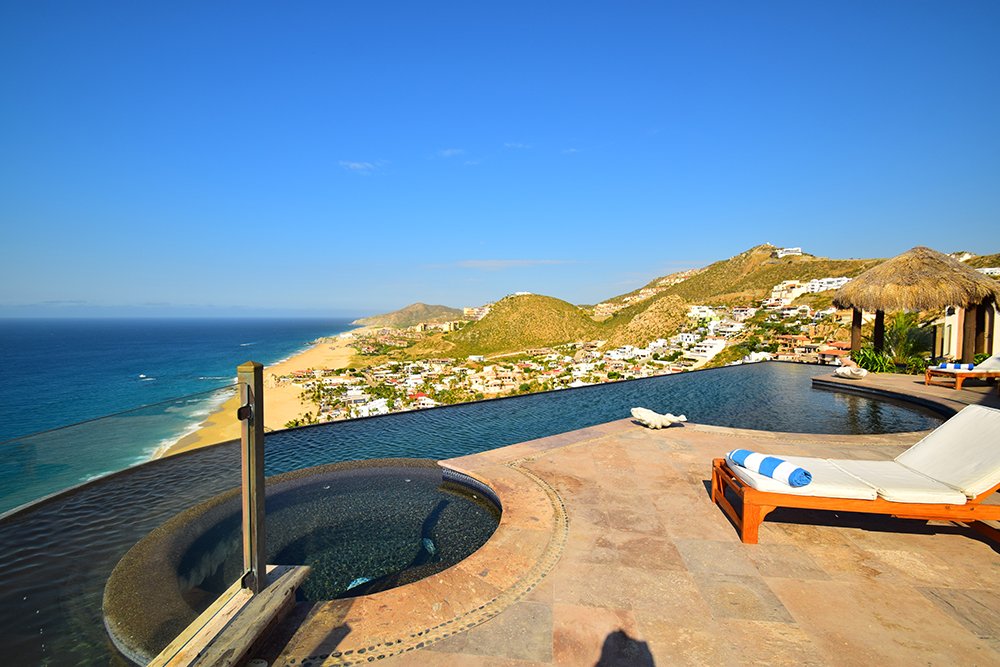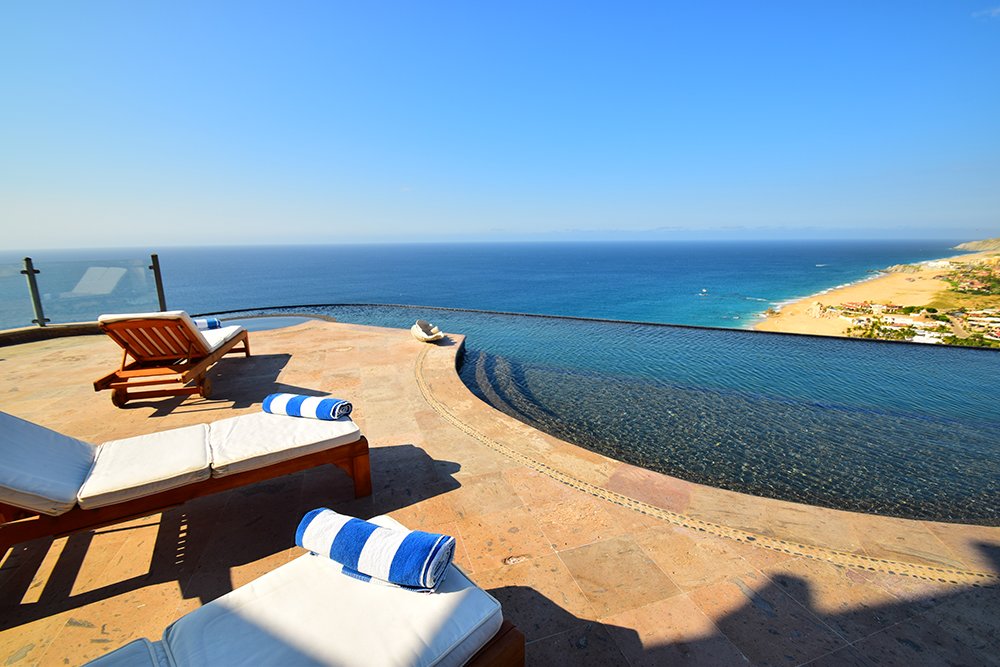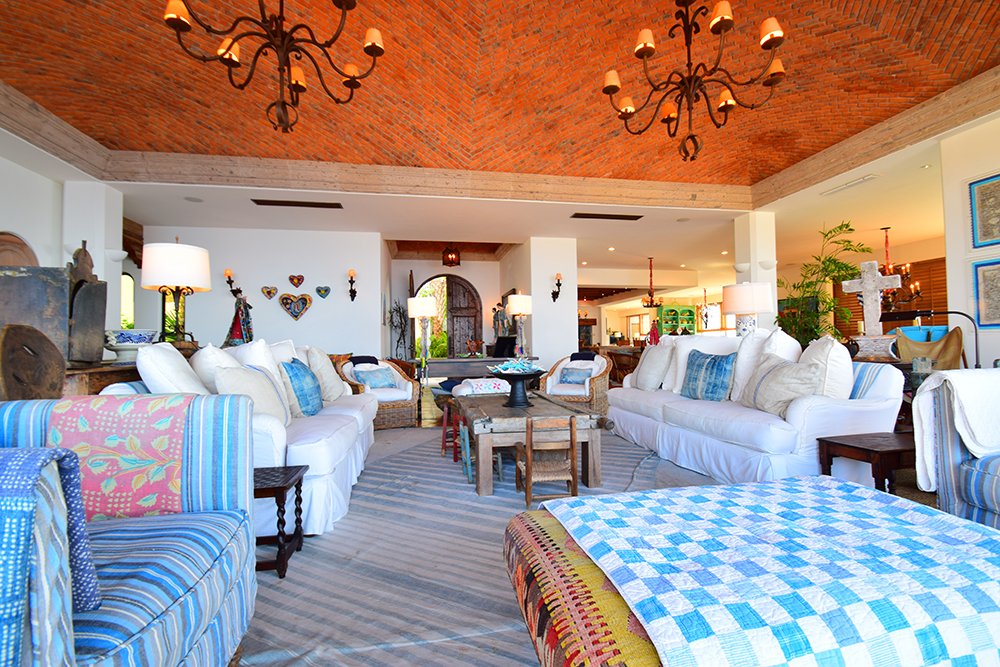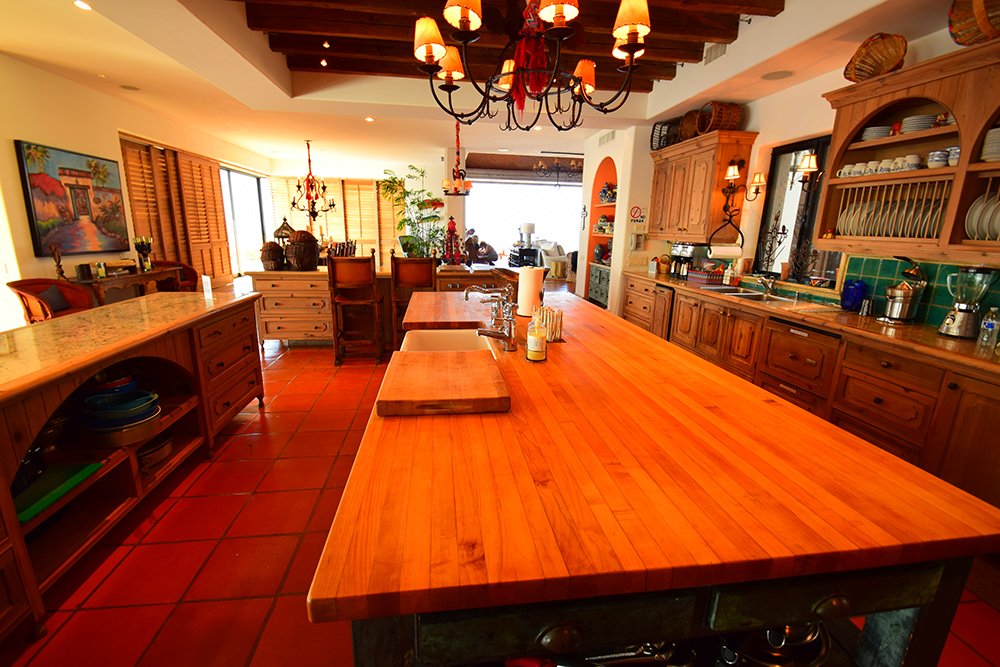 Add to this a gloriously sunny climate, miles and miles of impeccable beaches, warm blue water and dramatic mountains, and you can understand why the area seems to be taking off.
Our team had to admit that Los Cabos gives Hawaii a run for its money. Not only is it stunning, but you get more villa for your dollar, and the quality is top notch. Also, those looking for a sunny place and charming home in which to host milestone events are welcome here.
Check out Exotic Estates Cabo San Lucas, Resort Corridor and San Jose del Cabo villas and find your place in the sun!
Photo Credits
Baja California Sur Map https://commons.wikimedia.org/wiki/File:Los_Cabos_en_Baja_California_Sur.svg
All other photos property of Exotic Estates, Inc.