Surfing in Los Cabos
Back

Surfing Los Cabos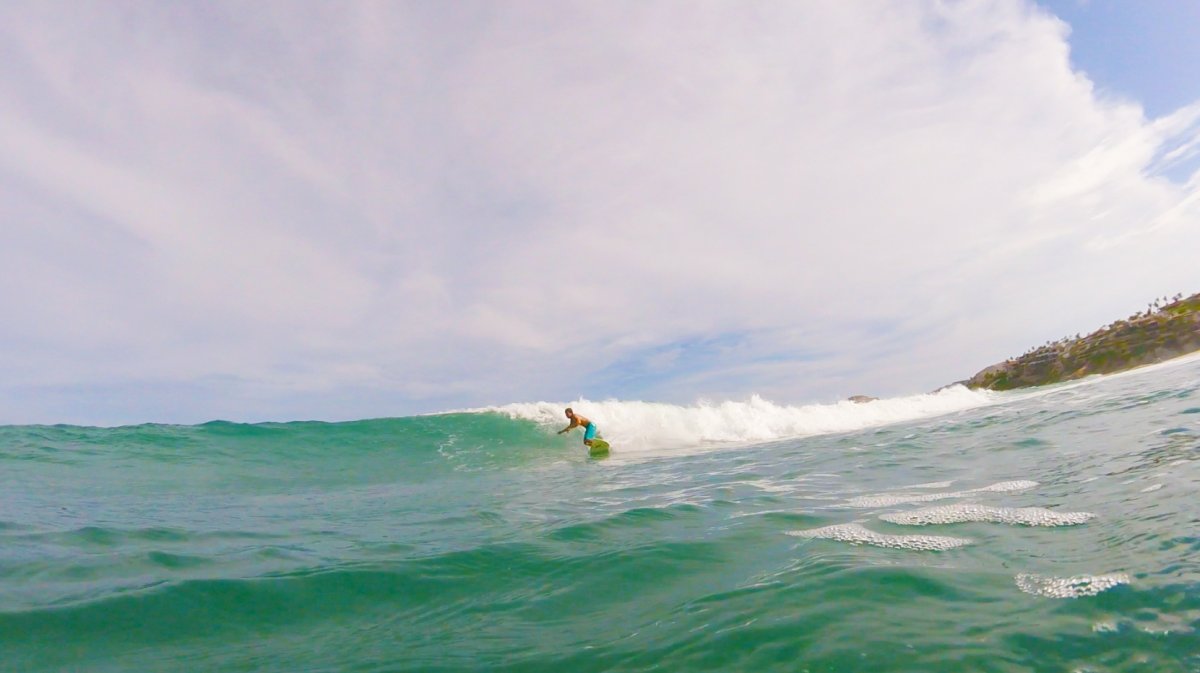 Whether you are traveling with family or came to this gorgeous destination just to surf, you are in for a real treat of gorgeous waves!
Split into three main areas: Cabo San Lucas, San Jose Del Cabo, and the Los Cabos Resort Corridor, there are plenty of beautiful beaches with point and beach breaks. There is also Todos Santos to the north, which is a small artist's town about an hour up the coast from Cabo San Lucas. Cabo is one of the few spots in the world where surfers are exposed to two major swell directions within a one-hour drive and generally, if it's flat in the north, you head to the south and vise versa. This makes for a popular destination to catch waves.
Gaining Popularity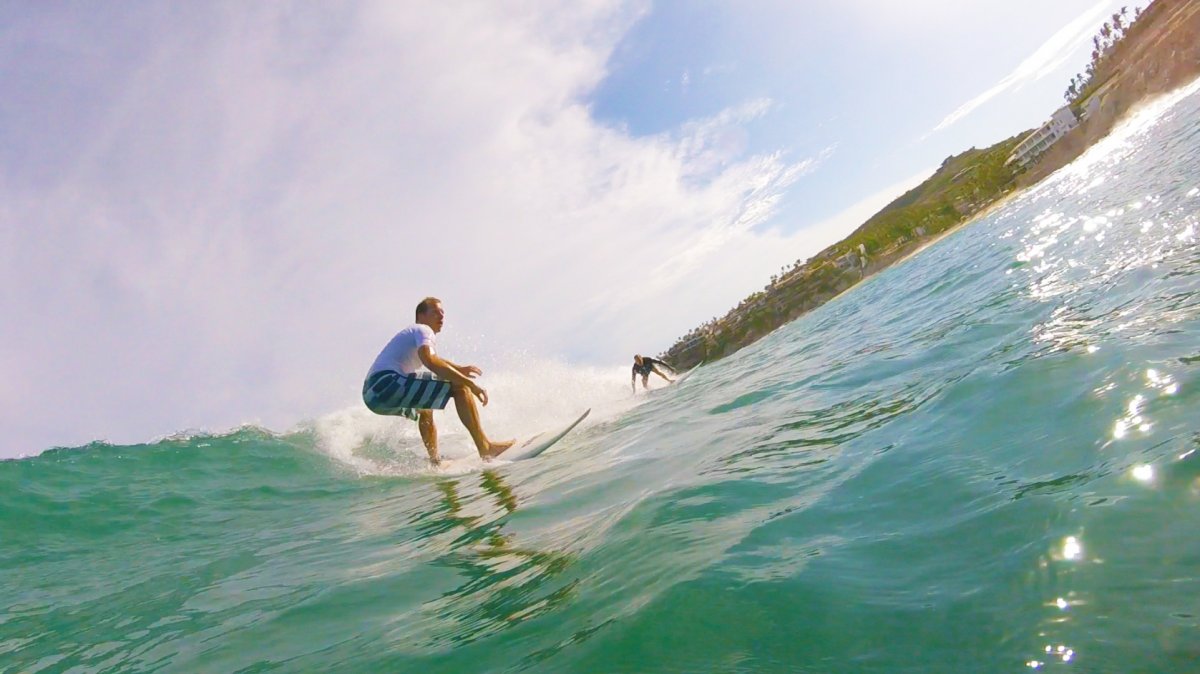 Cabo became a popular surf area in the 50's, mostly visited by California sailors and fisherman who were landing on the coast. Popularity also grew after the filming of the 1968 surf movie, "Golden Breed," demanding for an airstrip to be built in San Jose del Cabo. A few years later in the 1980's, The Los Cabos area started to get even more popular, bringing surfers from around the world to enjoy this laid-back party town and the waves.
The development of homes and resorts have contributed to the increase waves of surfers and The Fletcher Los Cabos Classic, which was a surf contest put on by Kelly Slater in 1991, helped get the word out.
Cabo provides the perfect combinaton of peppy Mexican beach town and relaxating resort destination, often bringing those who are looking for a nice place to vacation with friends and family that also provides the opportunity to enjoy a bit of surfing. However, it is catching on as a proper surf destination, bringing more tourists who come expressly to catch waves along the Pacific Coast and the Sea of Cortez.
With relatively consistent wave action, the warm water of Los Cabos is perfect for riding. Although the arid climate can be a bit dusty inland, the waves are great and, if you're luck, you can head up to Todos Santos to the north when it's breaking and see some of the world's greatest surfers take on its barrels.
Being so close to Southern California and Texas (about two hours flying time), it's no wonder that more surfers are choosing Los Cabos as their next surf destination.
Surf All Year
One Los Cabos' biggest draws as a surf destination, is that waves can be found during all seasons. The best and busiest season to surf in Los Cabos is June-August, which is when the hurricane-driven swells push their way up the East Cape's coast. Surfers can also enjoy the waves that result from other Southern Hemisphere swells, as well as hot and humid weather ranging from the 90's to 100's. The water can be very warm this time of year and good sunblock and hydration are critical!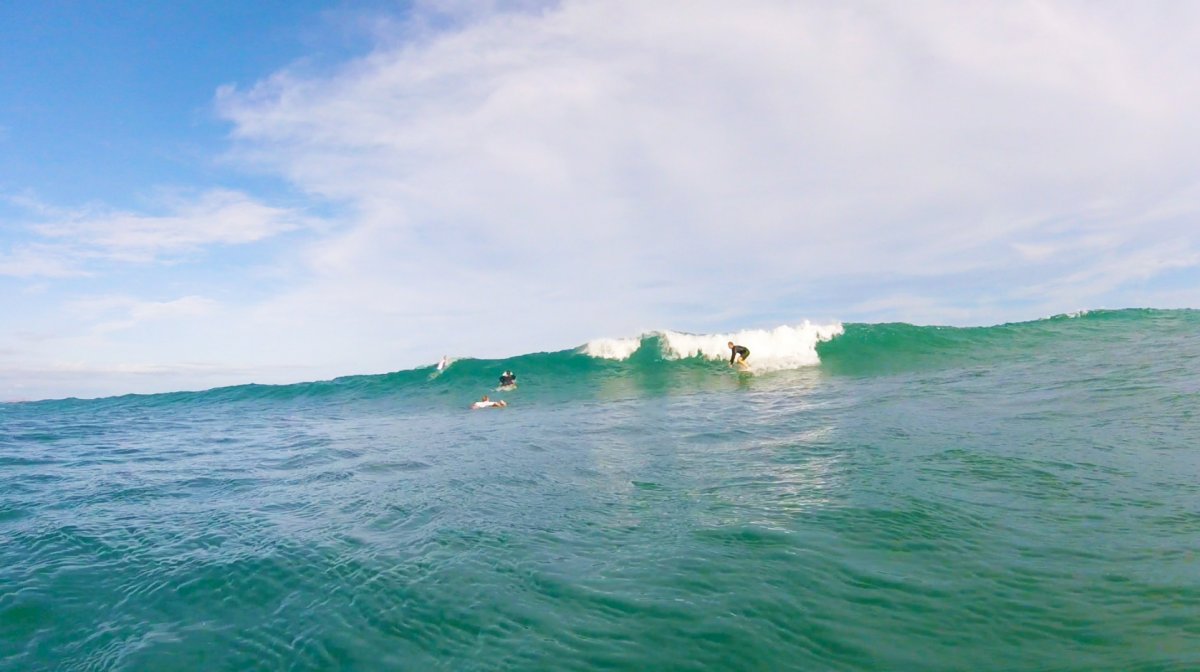 Once fall hits from September to November, this is a good time to visit as the tourists have usually returned home and the south swells are still making their way to the Los Cabos coasts. The water temperature a bit cooler, but still much warmer than in Southern California and not requiring a wetsuit.
When winter hits in Los Cabos, so do the tourists. December through February brings a hike in prices, traffic, and, as a result, more crowded surf. Since the water is still warm, expect the lineup to be sprinkled with more beginner and intermediate surfers, making for a busy day catching waves. Come spring, although the waves are still frequent and the crowds have died off, watch for high winds on the East Cape.
Getting to the Breaks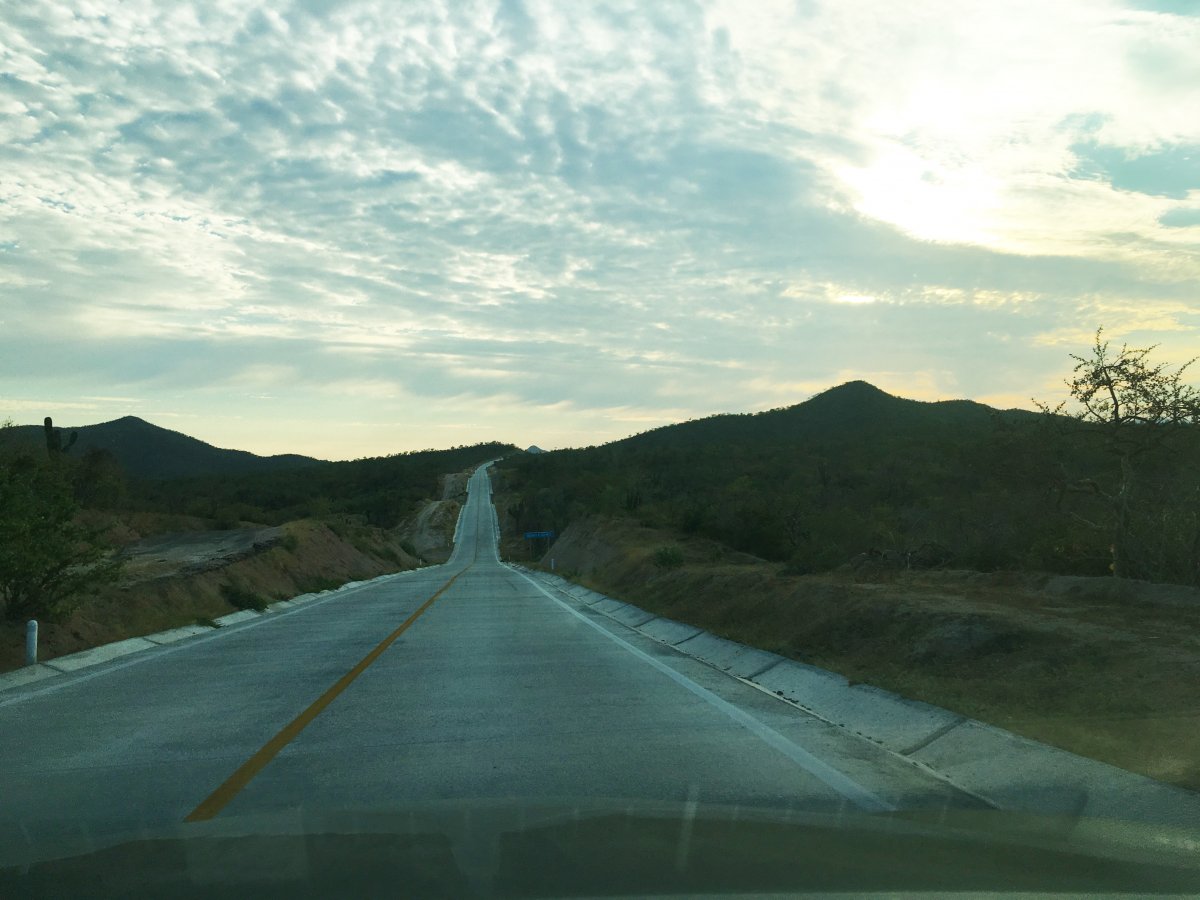 You will have no shortage of options when it comes to accommodations. With Exotic Estates Cabo vacation rentals found all along the coast, you can find the perfect home for your surf trip, whether you're traveling in a group of four, a large group, and everything in between. For tips on how to navigate Los Cabos, check out our blog: Arrival In Cabo – Things You Need to Know. If you are bringing or renting boards for a large group, consider renting an SUV or staying closest to one of the breaks.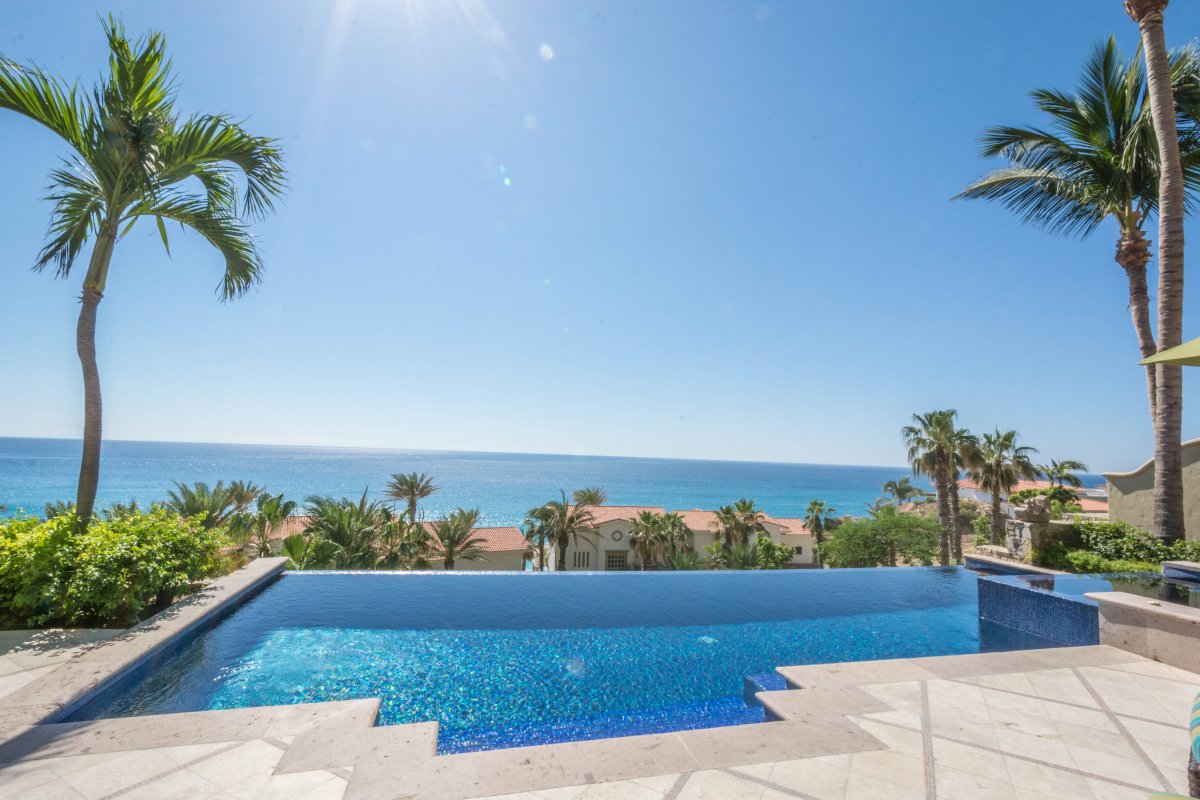 Depending on where you surf, you can find all types of breaks in Cabo from beach-breaks on the Pacific Side to point-breaks on the East Cape. The three most popular and main breaks in San Jose Del Cabo are called Old Man's, Zippers, and La Roca (The Rock), and are only about a 20-minute drive from the airport with relatively easy access. Just head to the Cabo Surf Hotel, where you will find a dirt parking lot below the bridge.
If you are looking for a guided map or PDF of the best surf spots, we recommend downloading from one of the popular surf sites such as Magic Seaweed or Surfline.com. Of course, we always advise that you are respectful and mindful of the locals, who are generally friendly and helpful to tourists.
Renting Gear
Whether you are a novice or a seasoned surfer, check out Costa Azul Surf Shop for your board rentals and other needs. Although the water is usually too warm for wetsuits, you can grab swimsuits, rash guards, and other accessories whether you're renting boards or you've brought your own. They will also help guide you to the best spots for your experience level and provide lessons and excursions, great for large groups and families looking to experience the waves of Cabo.
No matter where you choose to surf, staying in a vacation home is the best way to experience Los Cabos. The Exotic Estates team as toured the area, so we can provide expert advice on where to stay. Give us a call today to find the best vacation rental for your trip to Los Cabos!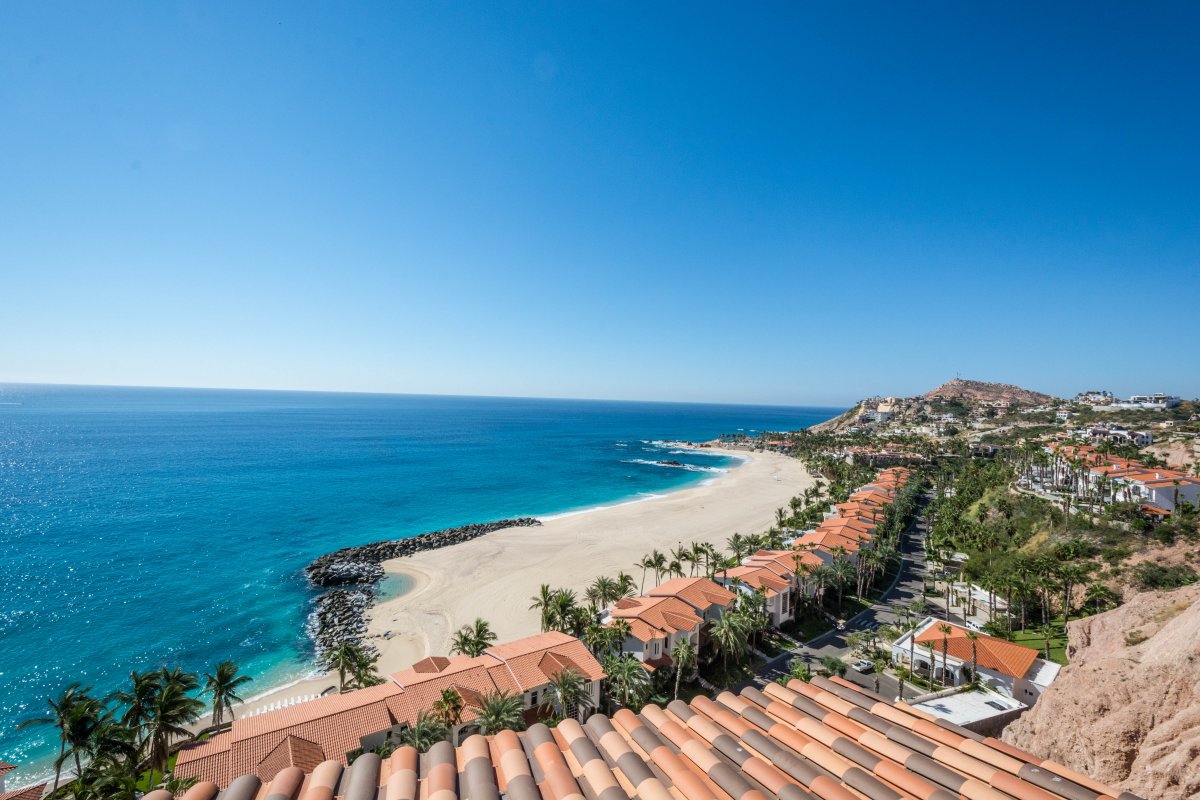 All photos are property of Exotic Estates, International.
Los Cabos Surf photos courtesy of Eric Bergman
Blog Subjects: Cabo