Thar She Blows!! Fun Family Adventure with the Buccaneer Queen in Cabo San Lucas
Back

Thar She Blows!! Fun Family Adventure with the Buccaneer Queen in Cabo San Lucas
If you and your family are looking for an amazingly fun Cabo adventure, you will want to take a trip on the famous Buccaneer Queen!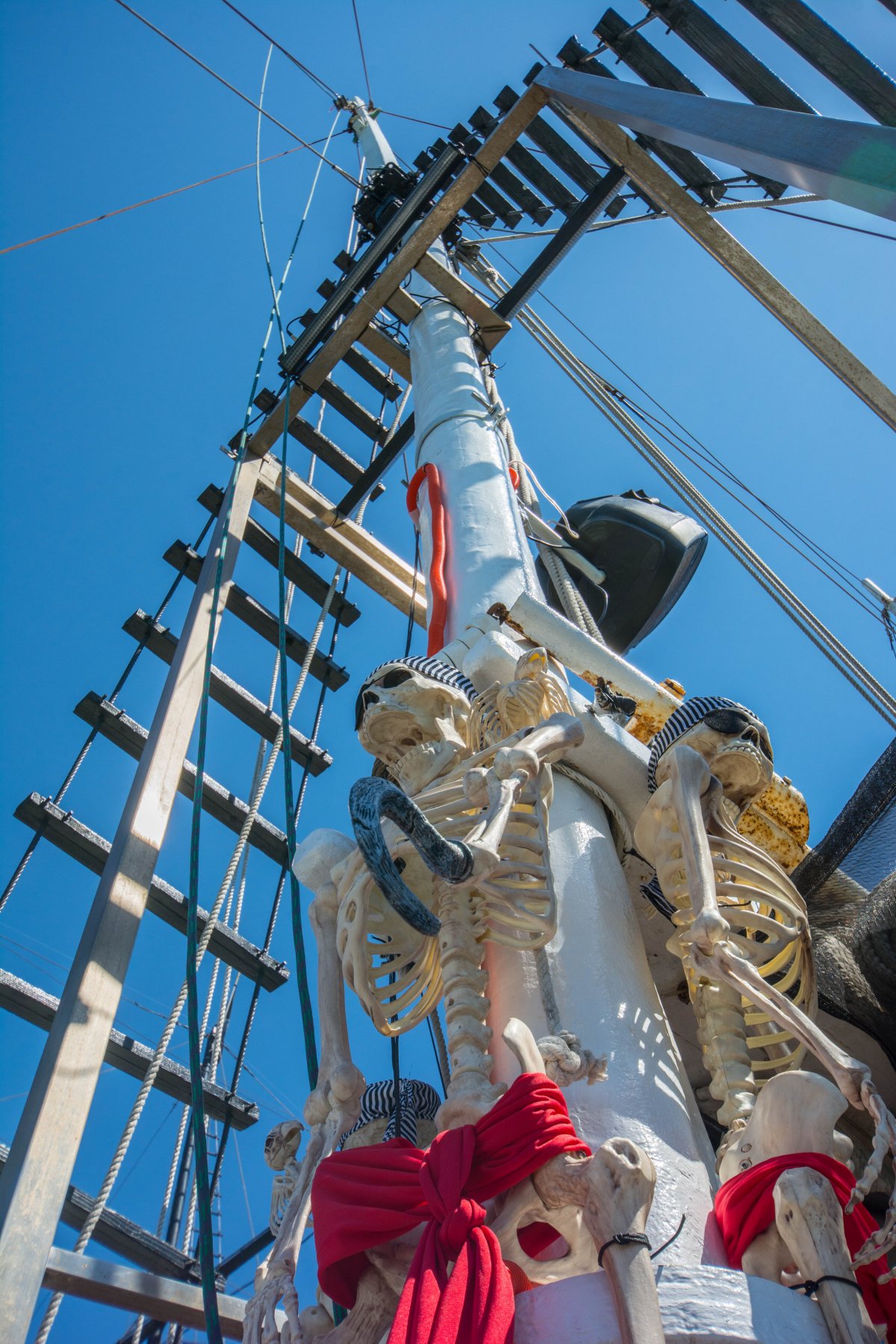 Although it may seem cheesy at first glance, the Buccaneer Queen All-Inclusive Tour provides a fun, safe, and entertaining tour around the beautiful Sea of Cortez. Get an up close and personal view of the Cabo San Lucas Arch, Lovers Beach, and visit Chileno Bay where you will literally jump off the boat for your own private snorkel tour!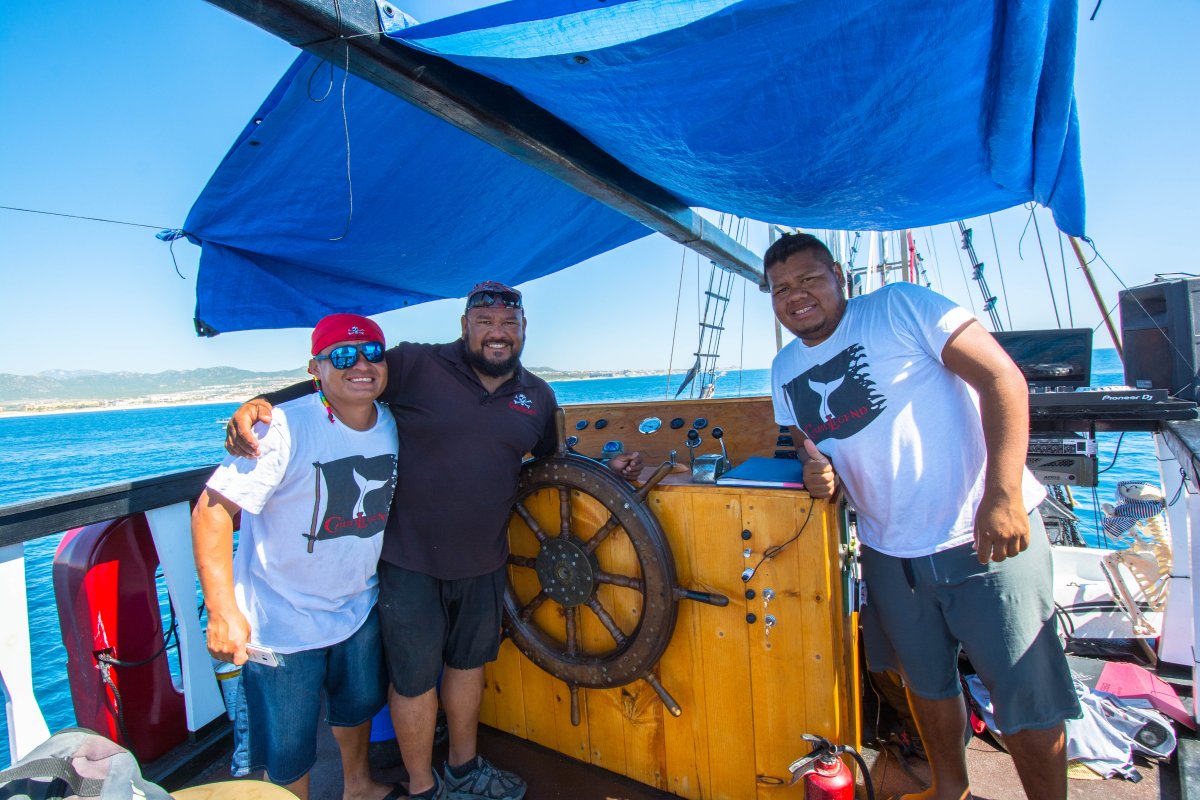 The Buccaneer Queen is staffed with a fun and lively bunch that are genuinely excited to have you on board. Tap into your inner pirate on this awesome 96-foot long wooden ship, where you will also get to enjoy unlimited drinks!
Still not convinced? We took the tour for ourselves and lived to tell you about the awesome voyage…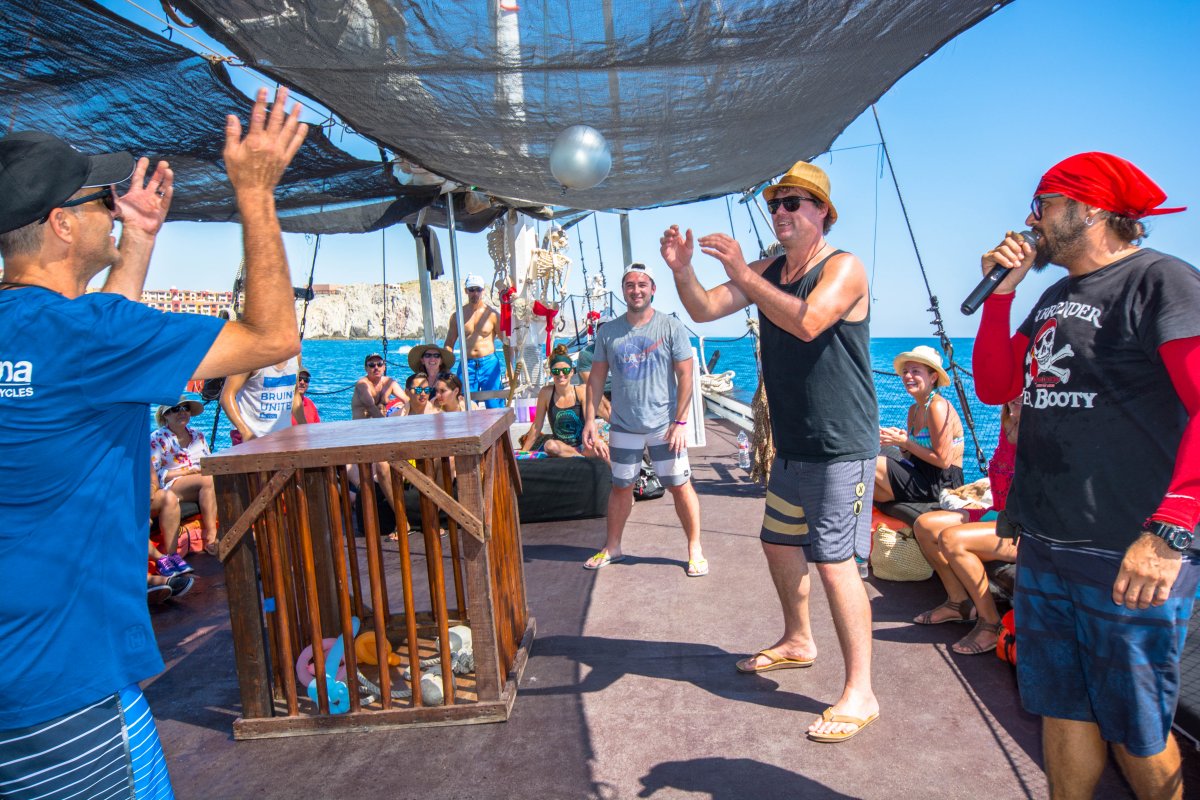 The Buccaneer Queen has four tours each day. Each tour provides plenty of food and drink, live entertainment and games, and a snorkeling experience at Chileno Bay (except the sunset tour). The large (and hard to miss) boat was built in 1968 in Coronado California, crafted to replicate an ancient galleon that sailed to different waters many years ago, by ferocious pirates who were in search of treasures. The Buccaneer Queen tour takes you on an exciting adventure where you can experience the spirit of these historical characters and their transgressions firsthand!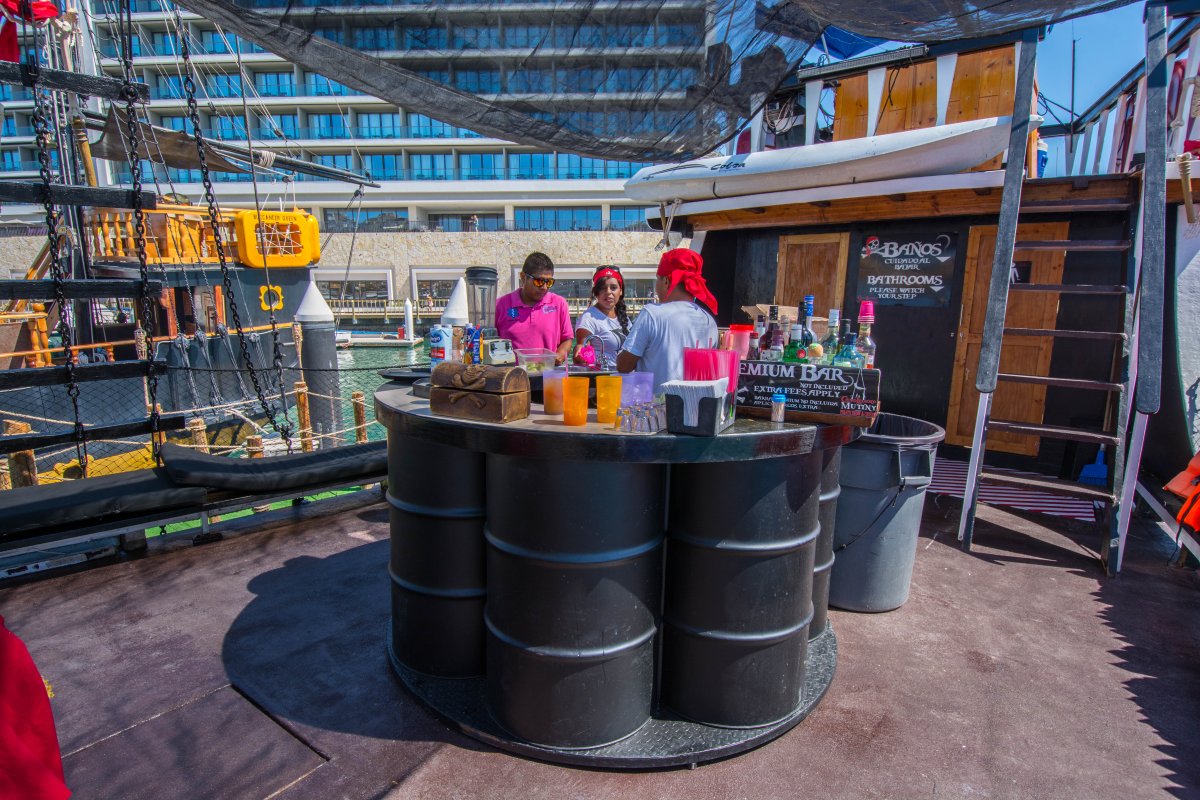 The Buccaneer Queen sails four times a day offering a breakfast and lunch snorkel tour, a whale watching tour (seasonal) and a sunset tour. You can also book a private tour for large families and corporate outings.
The Exotic Estates team took a lunchtime snorkel tour and we arrived to check in for our voyage about 30 minutes before departure, which is located conveniently at the Can San Lucas Marina just behind the Breathless Hotel. Once we settled with the front desk and turned the corner, we took at seat in the docking area which was filled with comfortable seating and friendly bartenders eager to take your drink order.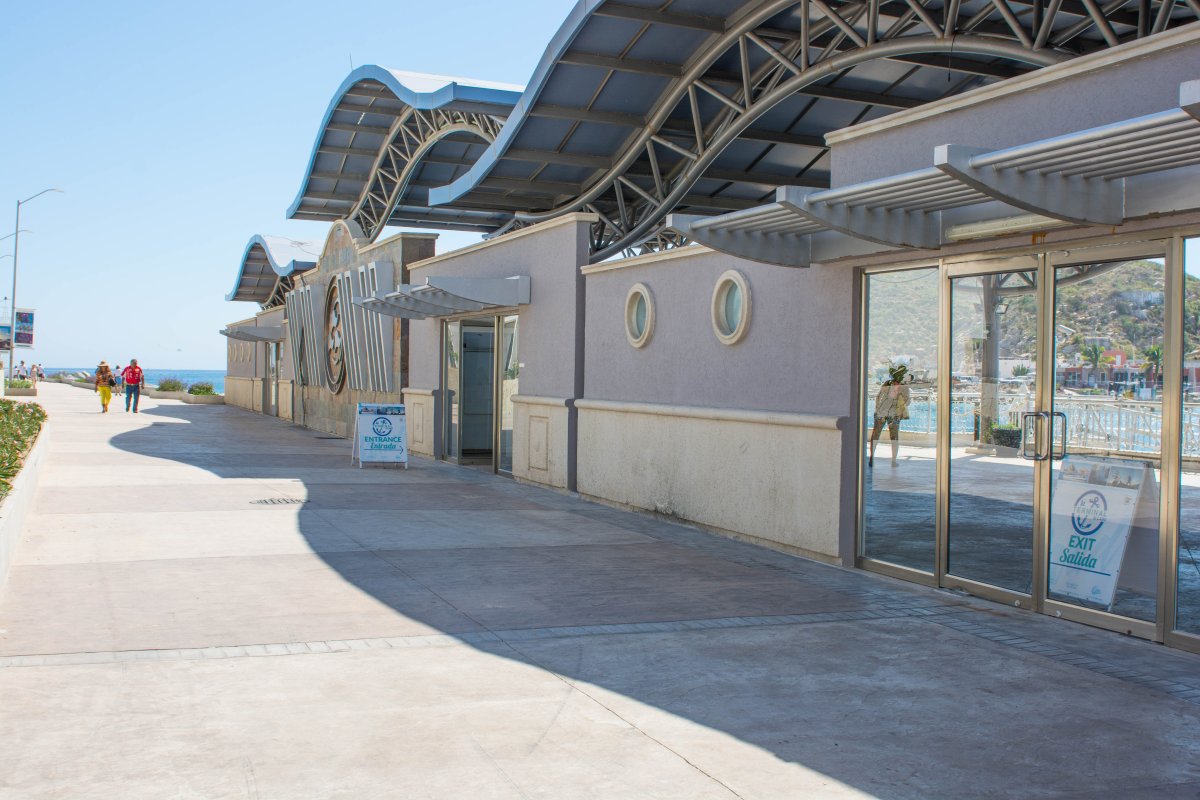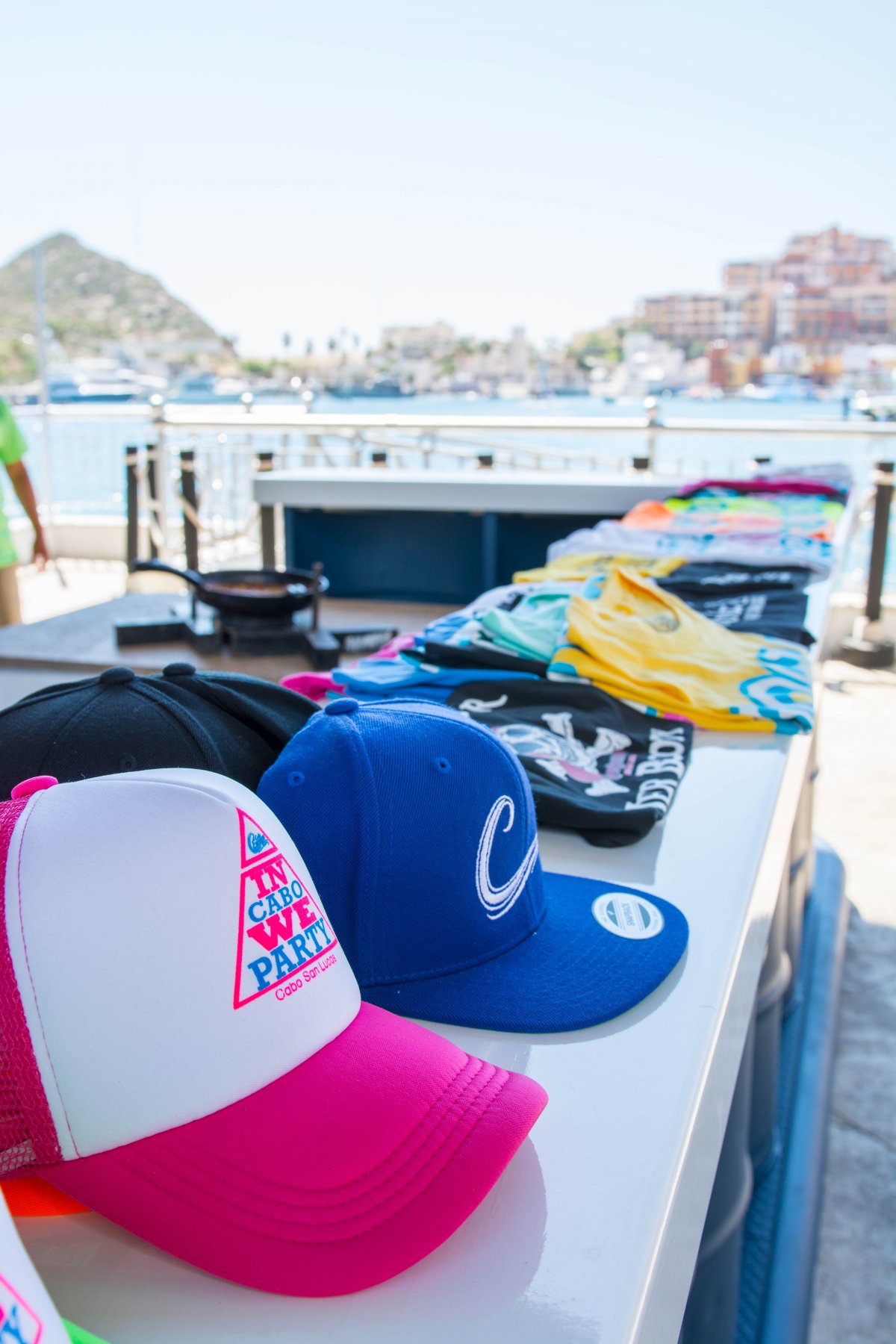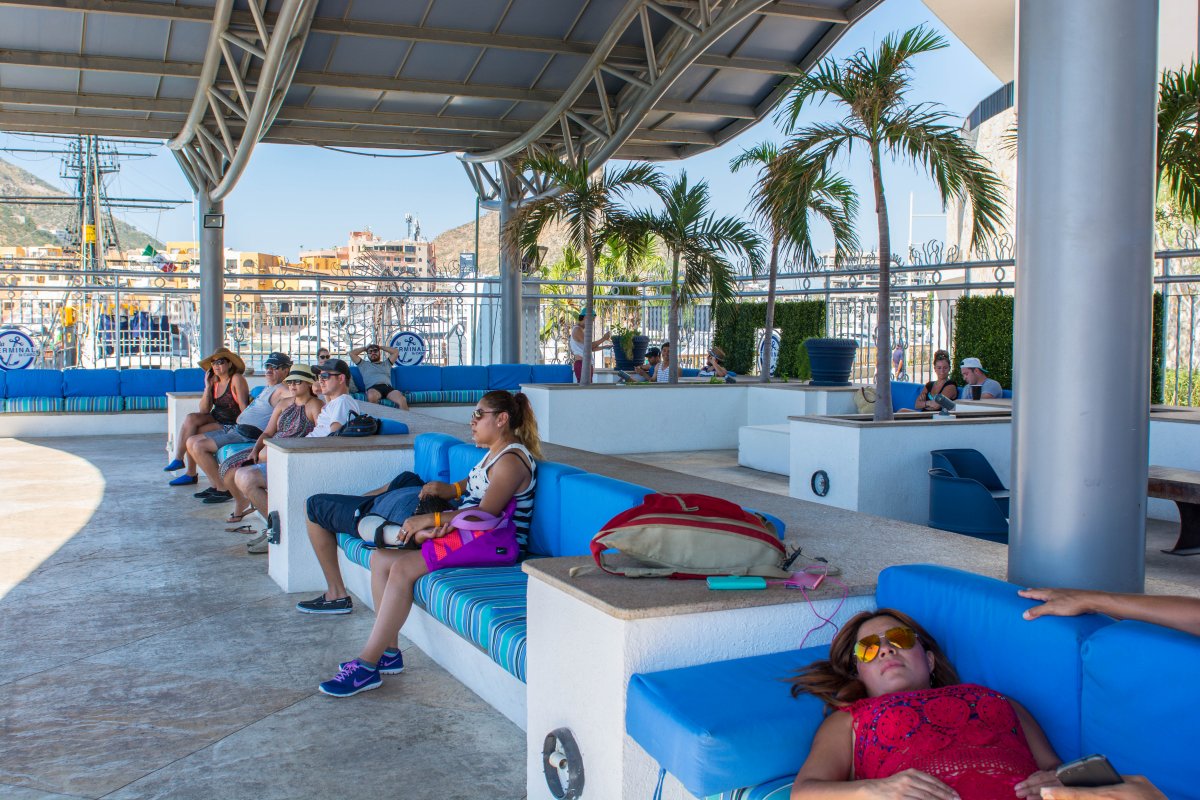 This is the perfect place to enjoy a cold Mexican Beer or cocktail, or if you are dehydrated from the night before be sure to drink plenty of water! (Note that if you are planning to get in the water, you cannot drink once you get on the boat before the snorkeling tour. But be prepared for some after-snorkel tequila madness)!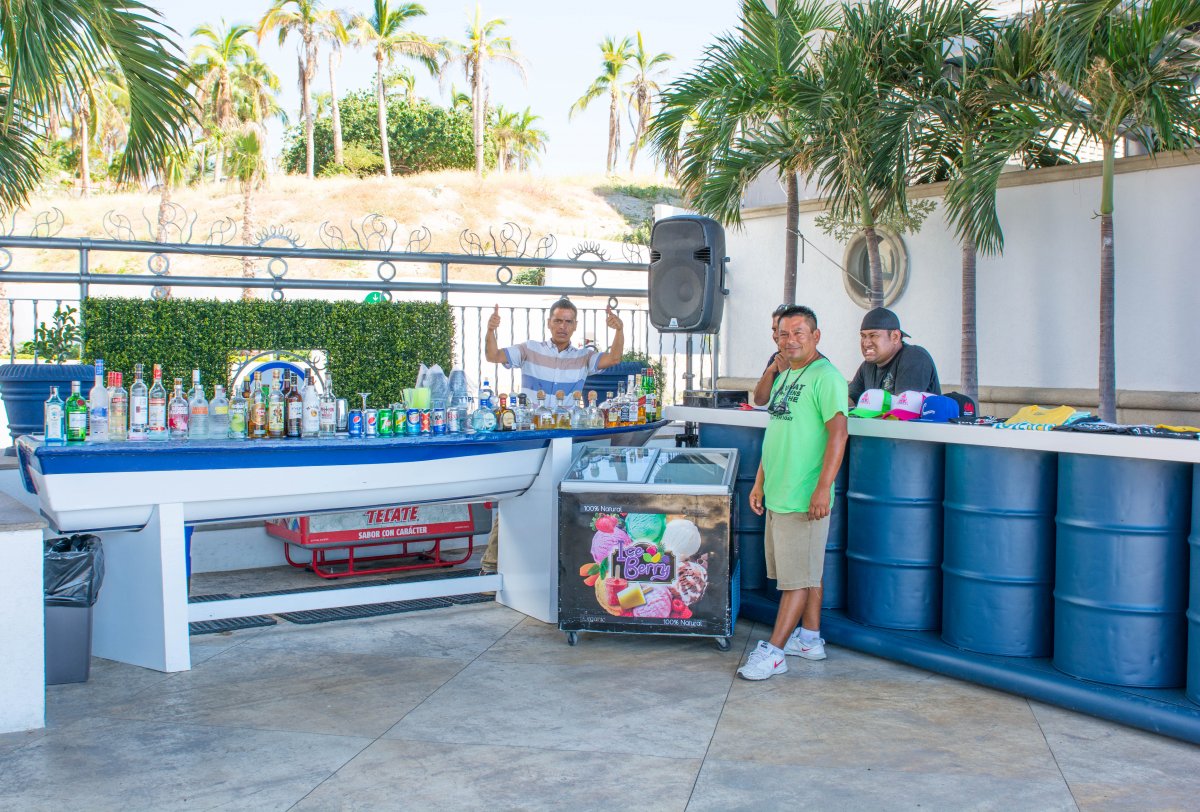 We boarded the massive vessel right on time, where we found a seat for our group. Our particular tour was on a Monday, which is less busy than usual. If you are looking for the full party experience, book your tour on a Saturday or Sunday as those days are expected to be the busiest. If you prefer a tour with a little more breathing room for the family, try to book during the week.
Upon our departure from the Cabo San Lucas Marina, we were greeted with a fruity (non-alcoholic) beverage and introduced to the pirates! Take a quick look around and try to spot your Exotic Estates vacation rental!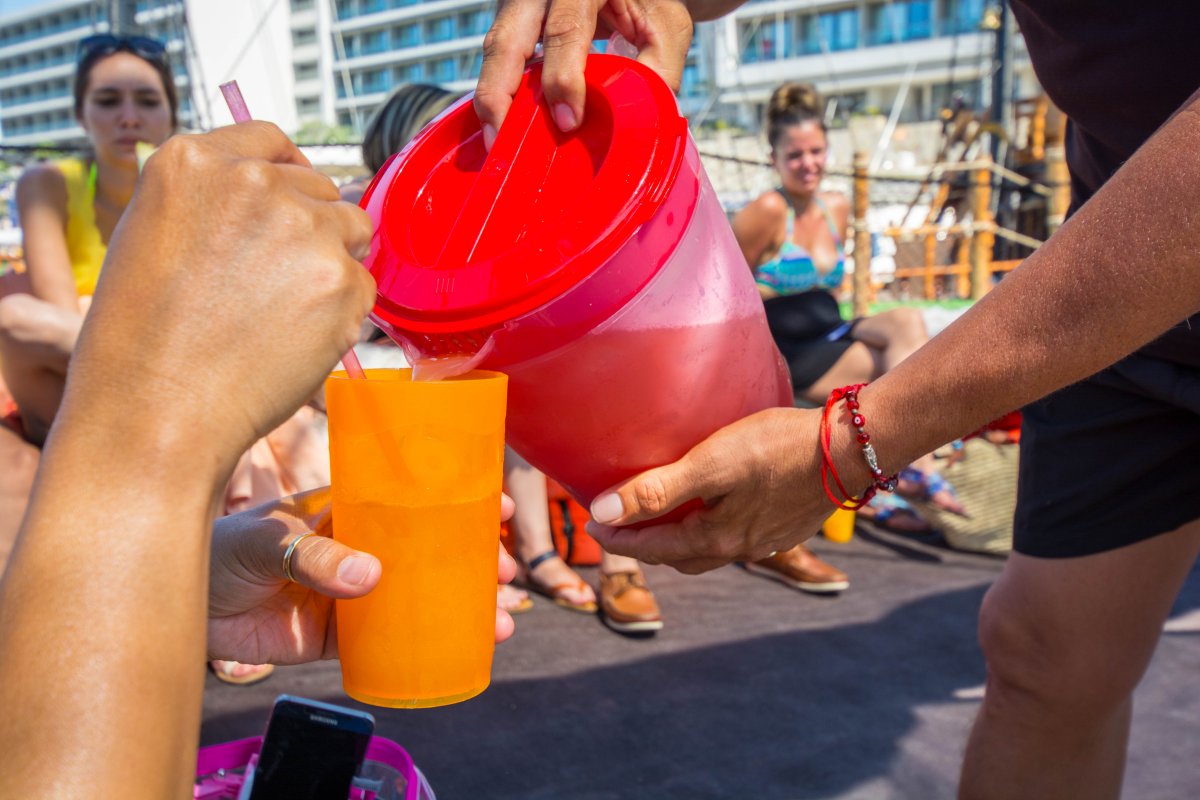 The first stop on the expedition is the famous (and beautiful) Cabo San Lucas Arch. The Buccaneer Queen stops long enough for you to snap selfie's and photo's before charging on.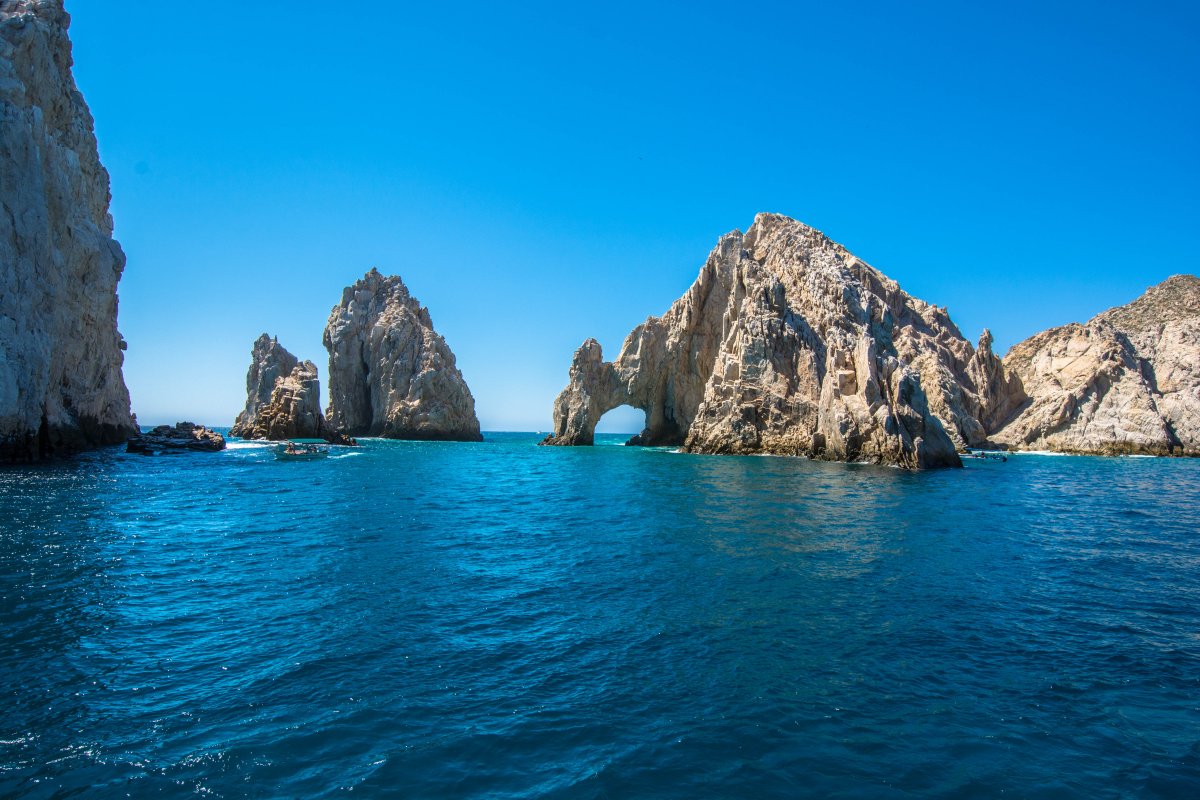 Now that the pirate tour has officially begun, take a bite out of some fresh watermelon (with a dash of Mexican spices) and let the games begin!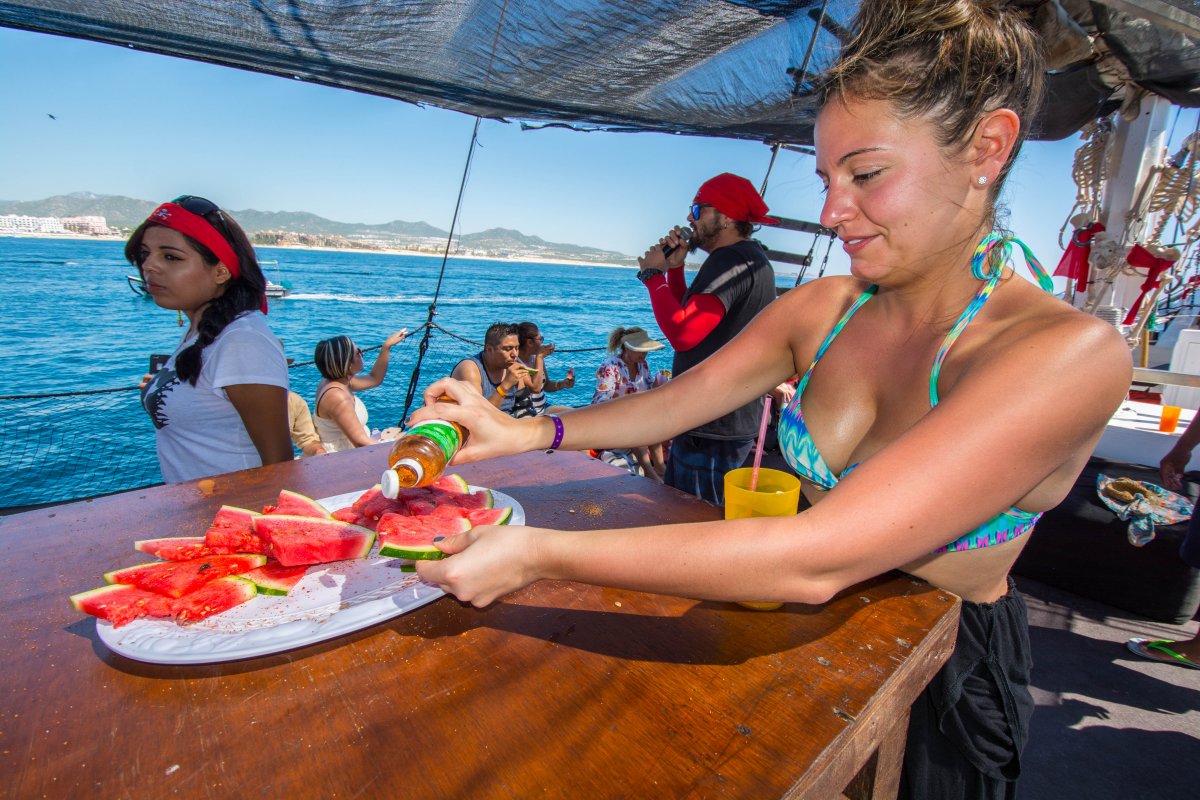 We won't giveaway the entire experience, but take a look at the photos for a good idea of your expected on-board entertainment.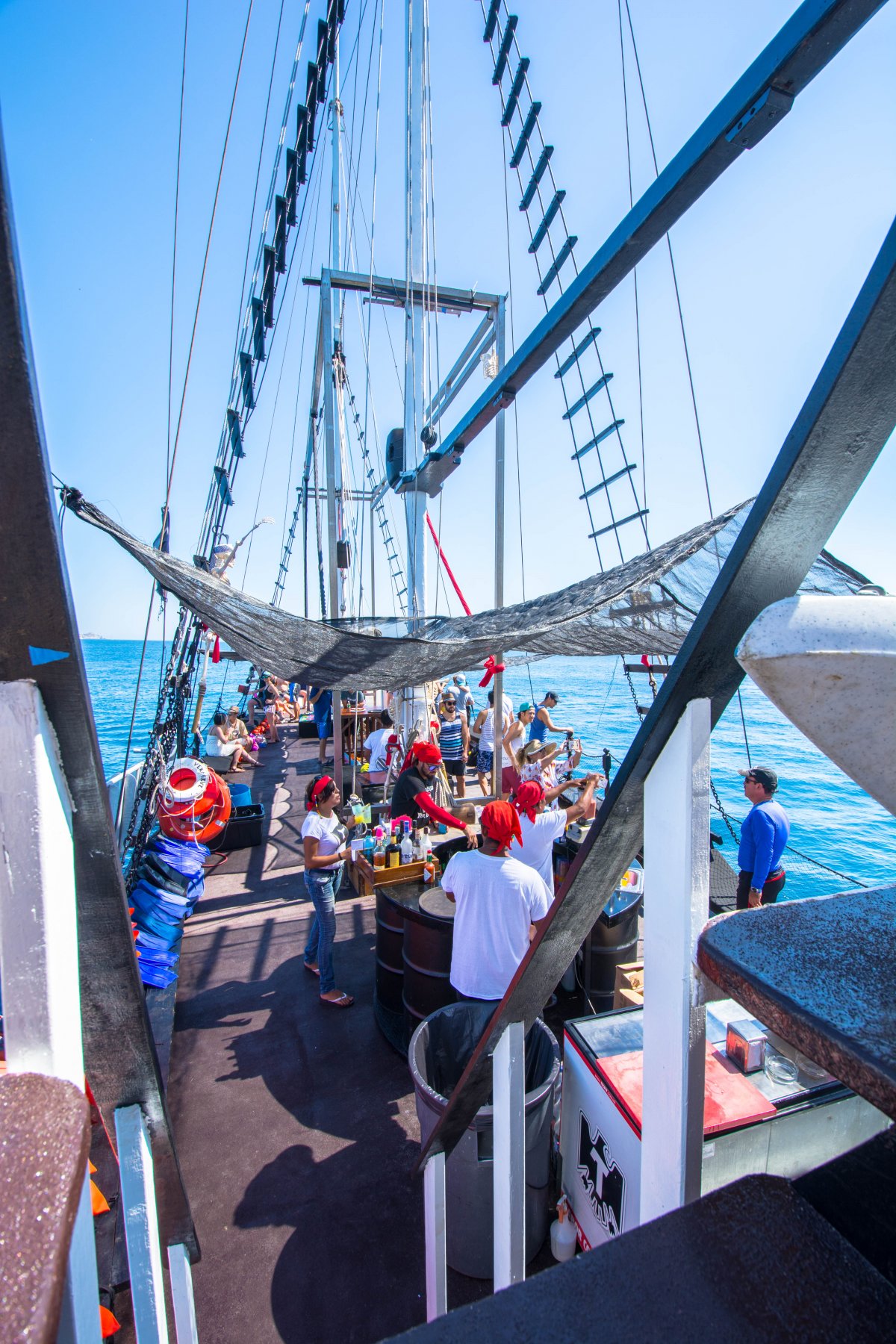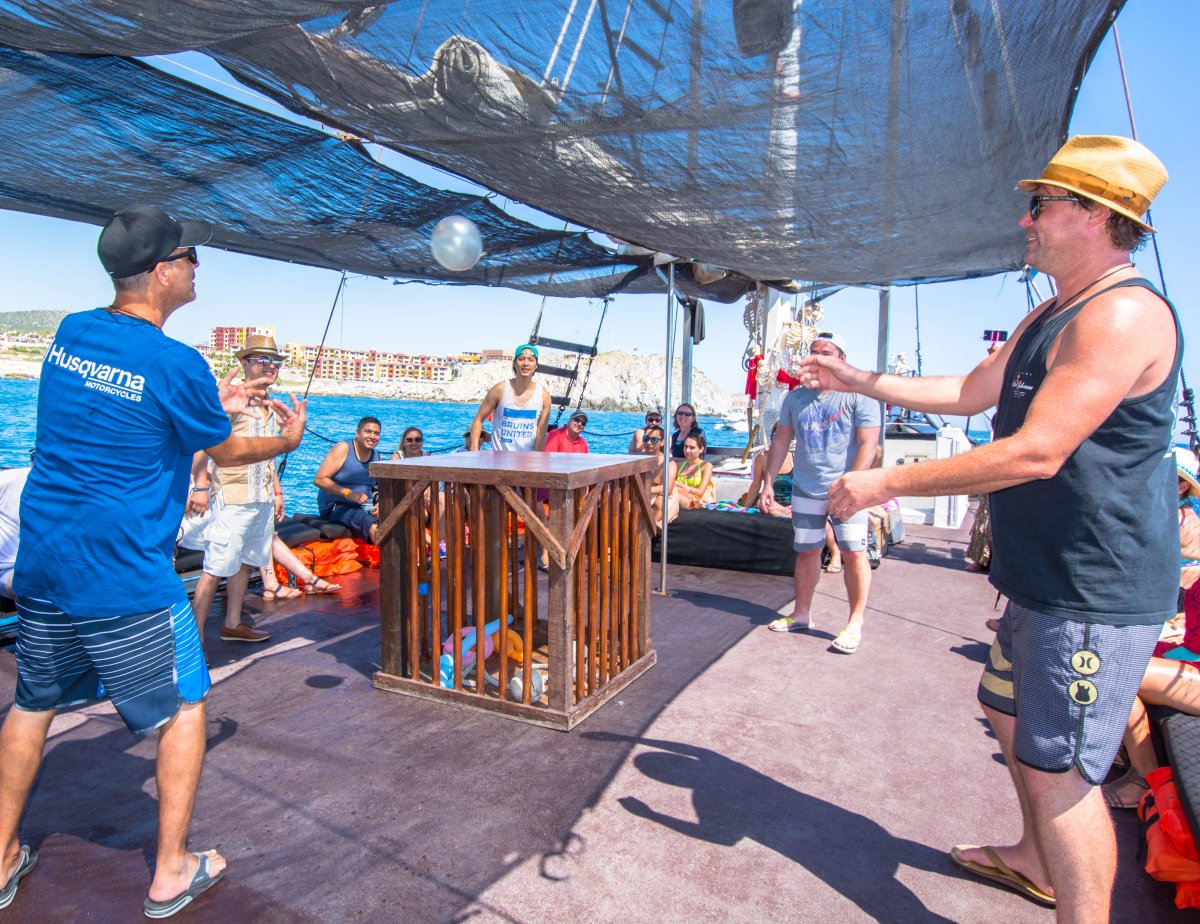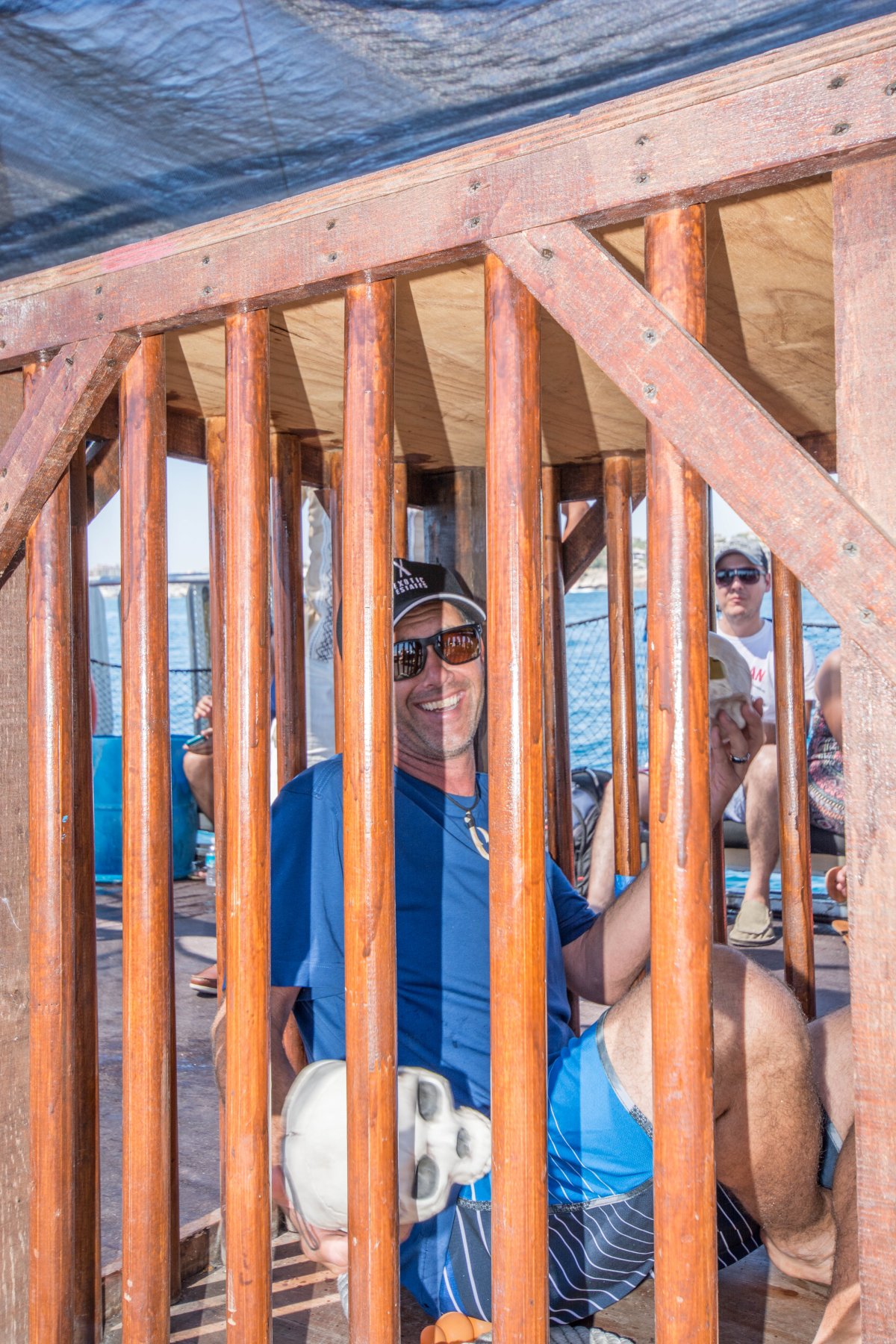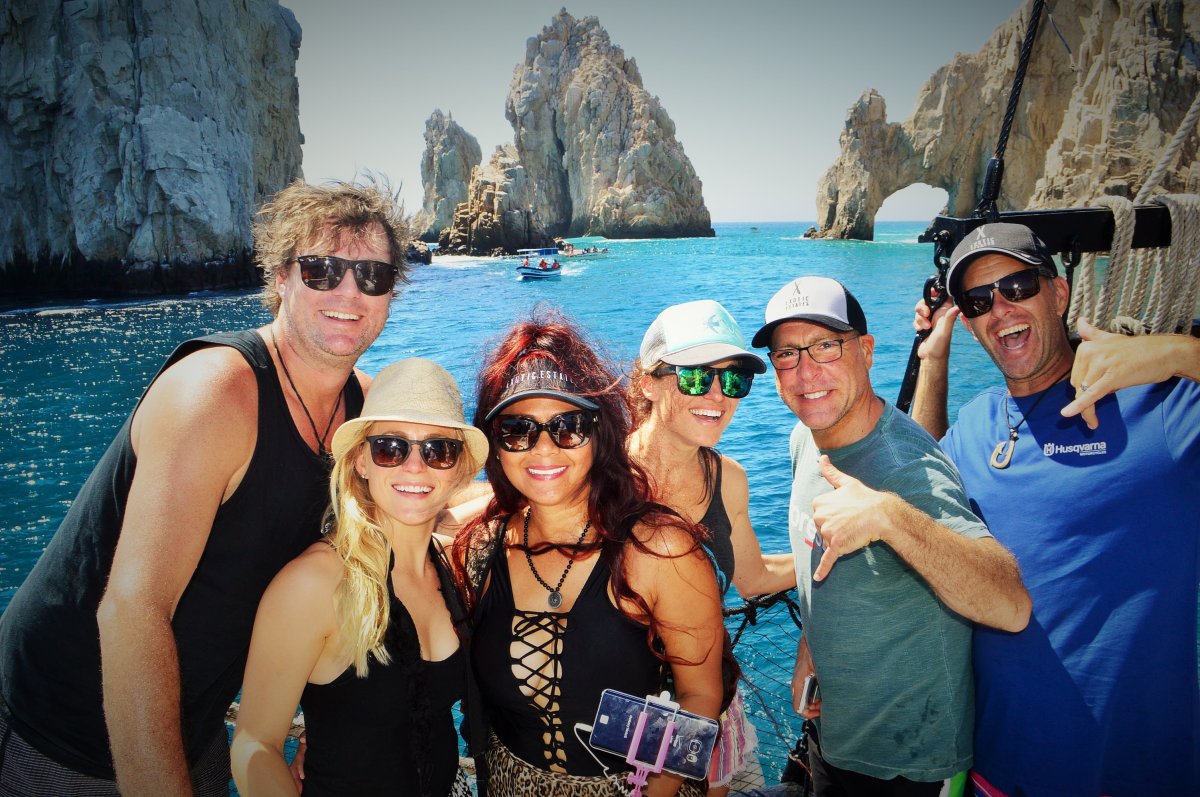 About an hour into the voyage, you will arrive at the beautiful Chileno Bay, which is just northeast of Cabo San Lucas. The tour provides all guests with a snorkeling mask and fins, so no need to worry about bringing these items with you. Once the anchor is in, put on your mask and fins and get prepared to walk to plank, matey!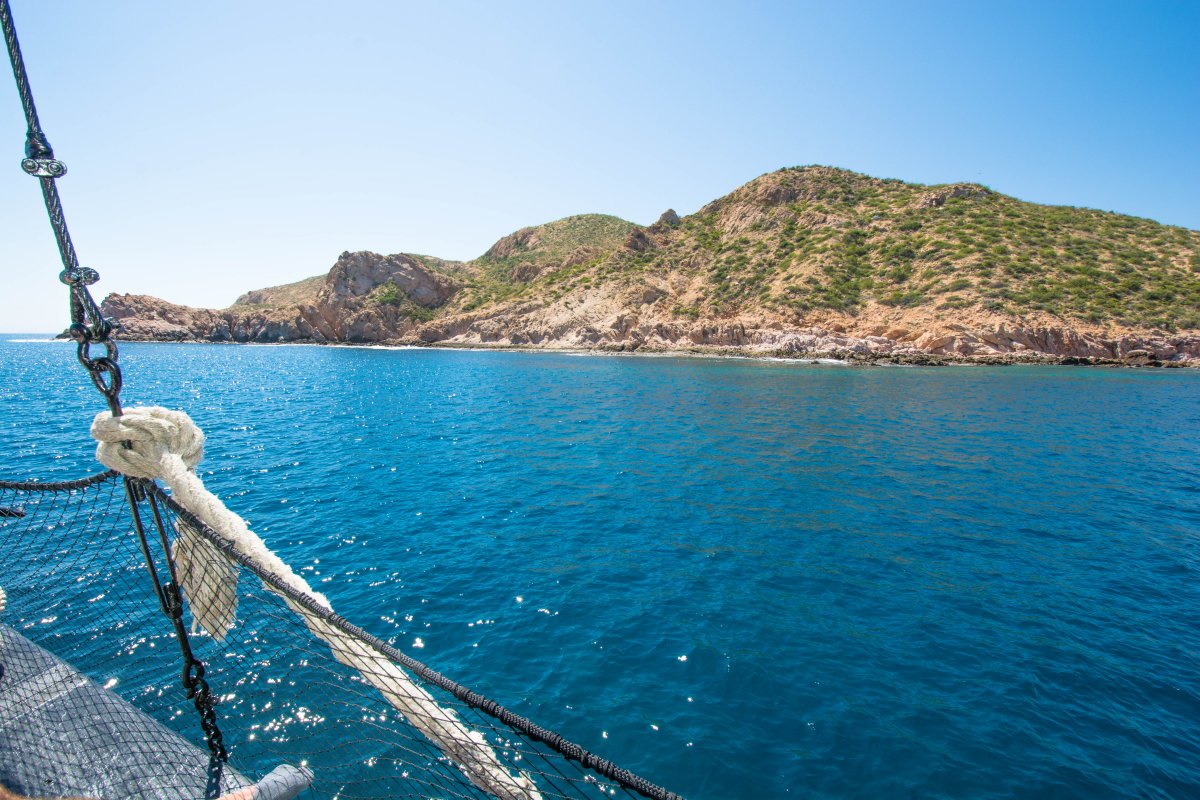 One of the tour's staff will lead the snorkel and take the group safely to the best spot for finding fish and rock formations. The Cabo San Lucas Harbor Patrol requires everyone to wear a life jacket at all times, but if you are a strong swimmer it is permitted to secure the vest around your wrist while you swim. Since you will be in the water for about 45 minutes, you might find a break on the life vest enjoyable!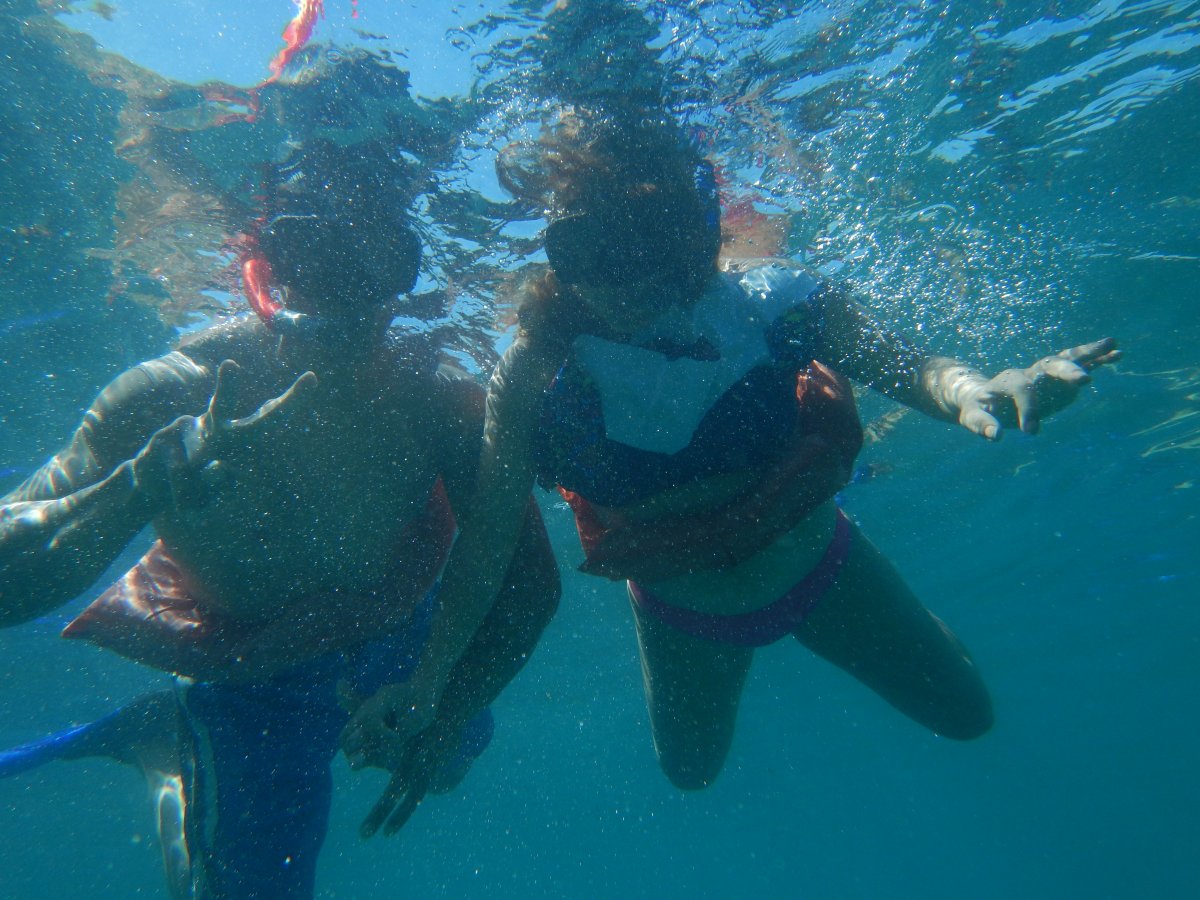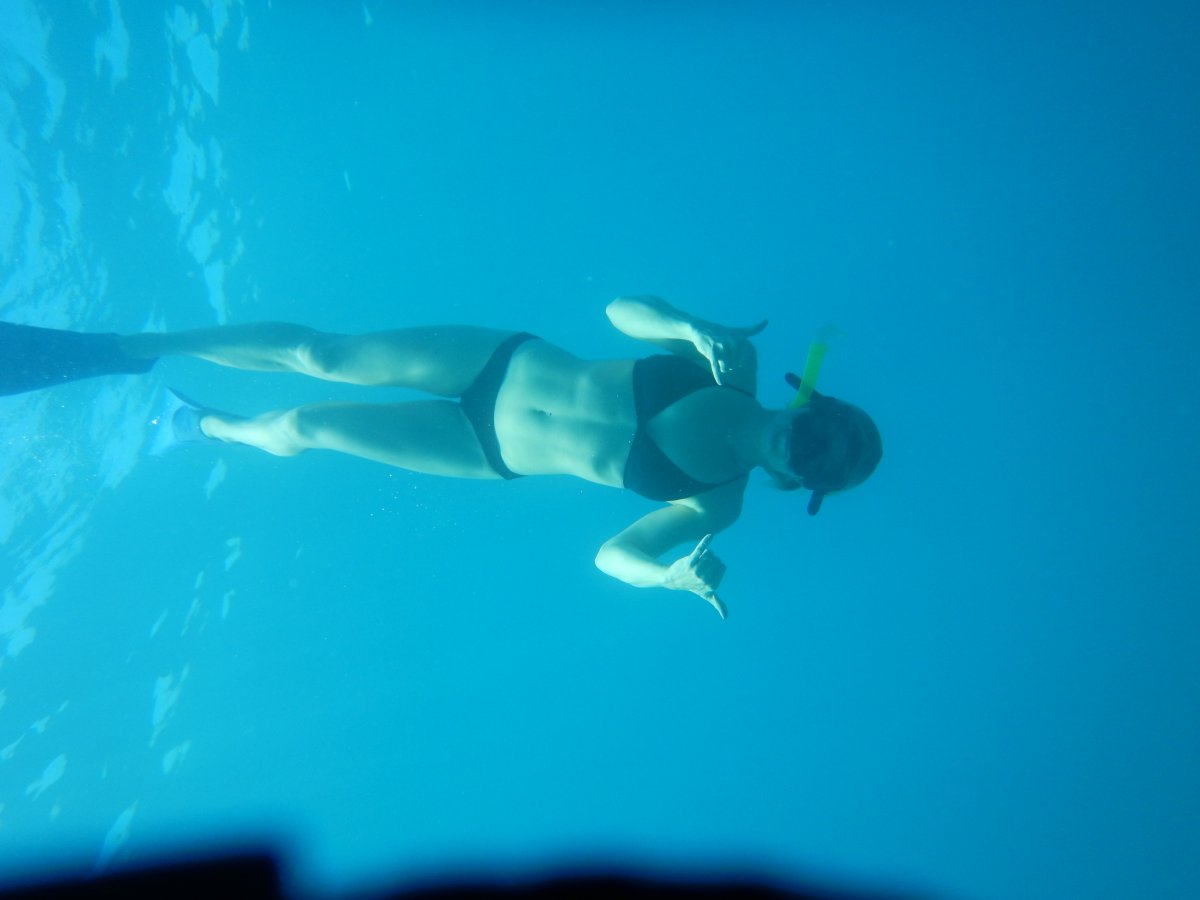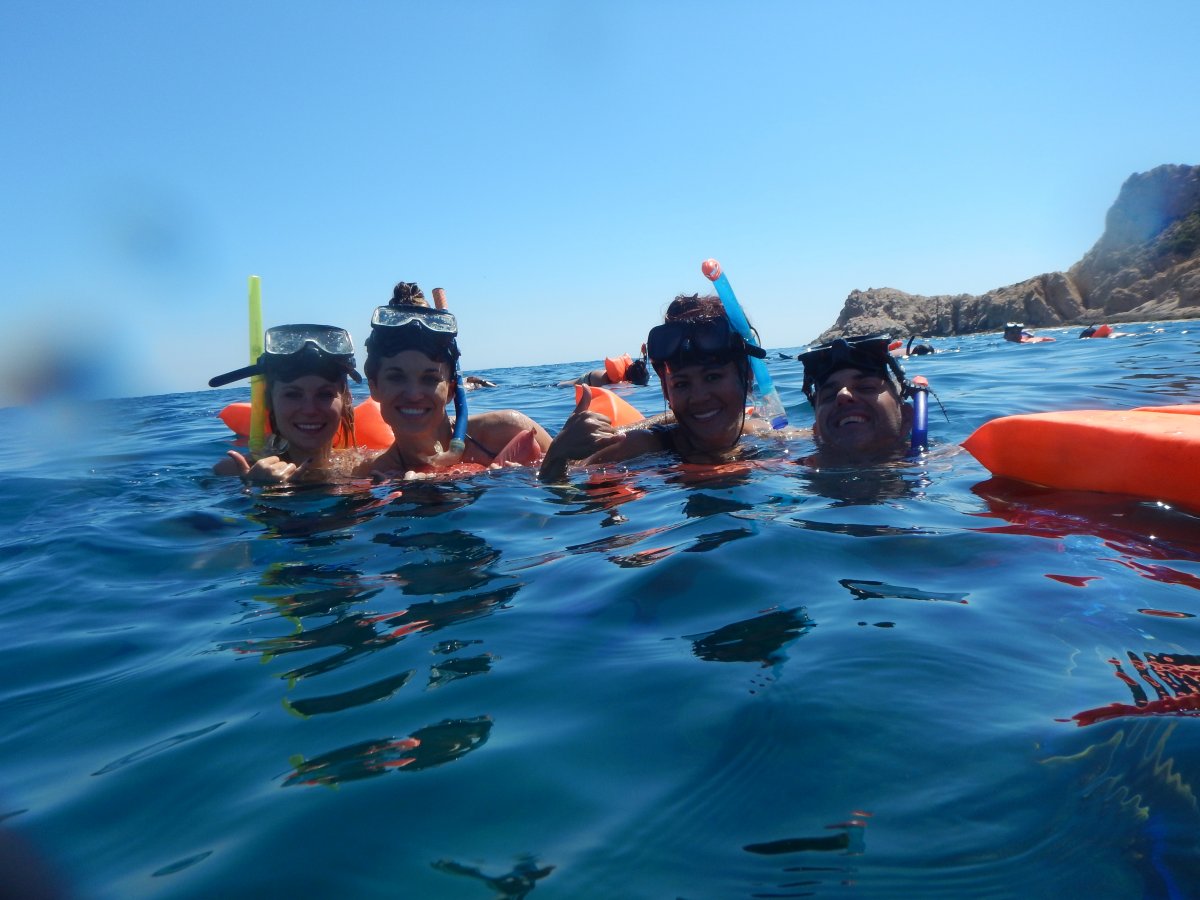 Now that you have arrived back on the ship, take a fresh water shower and get ready to party! The staff will serve a delicious Mexican meal open up alcoholic beverages to those that are 18+. Enjoy a cold margarita and get ready for the amusing (and loud) pirate shenanigans!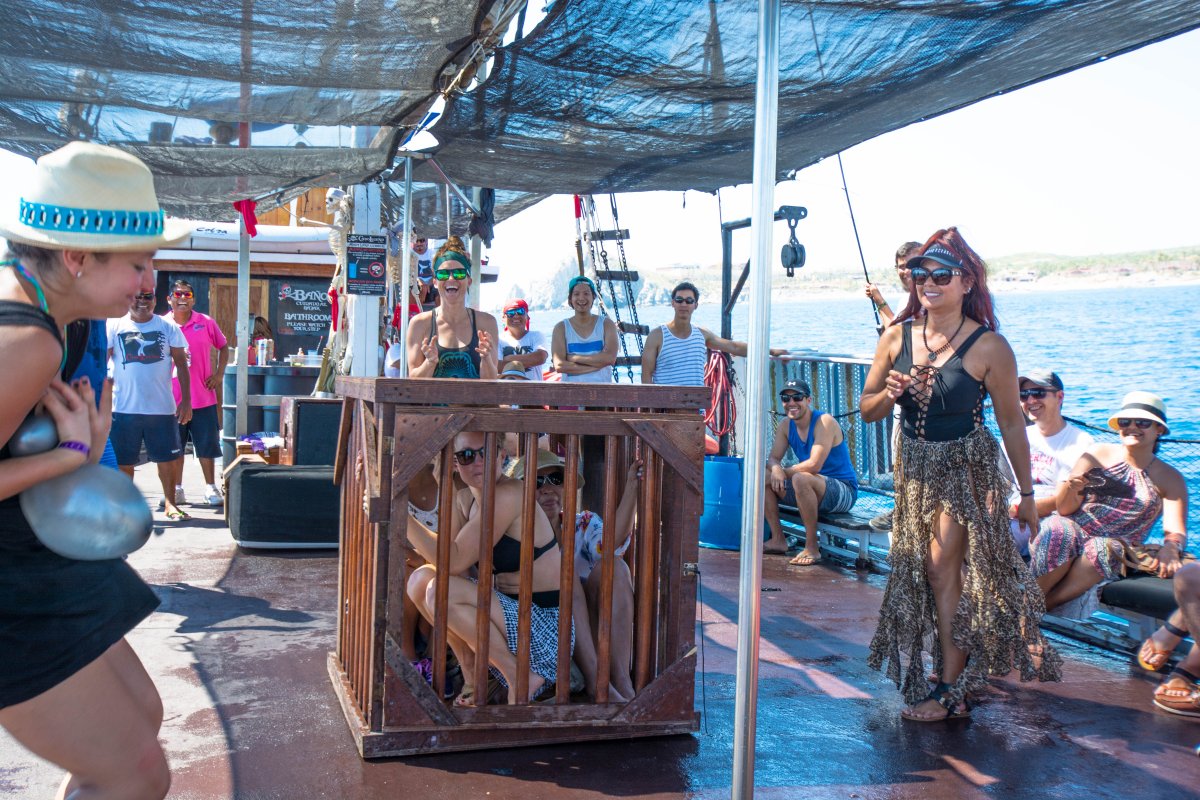 Once you arrive back at the dock, you and the family will be wishing it wasn't over. Packed with kid-friendly fun and adult-friendly beverages, the Buccaneer Queen tour is not to be skipped!
For more information on booking your tour with the Buccaneer Queen, visit https://www.wildcabotours.com/buccaneer-queen-tours/
Written by Shanon Searls
Blog Subjects: Cabo