Hot Lava in Hawaii
Back

Hot Lava in Hawaii
If you are looking for an exhilarating experience of a lifetime this holiday season in Hawaii, then look no further than the Lava Ocean Tour on the Big Island.
We took a "lava tour" with Lava Ocean Tours and are happy to share our amazing experience. Hop on board as we take you through this sizzling ride that gets you up close and personal with HOT LAVA as it hits the Pacific Ocean!
More About Hawaii Volcano Kilauea
Kilauea is an active volcano on the Big Island and is considered one of the most active volcanoes in the world. This ancient volcano is somewhere between 300,000-600,000 years old and is currently erupting, and has been for years. Kilauea means "spewing" in Hawaii and its outpouring of lava can be dated back 100,000 years.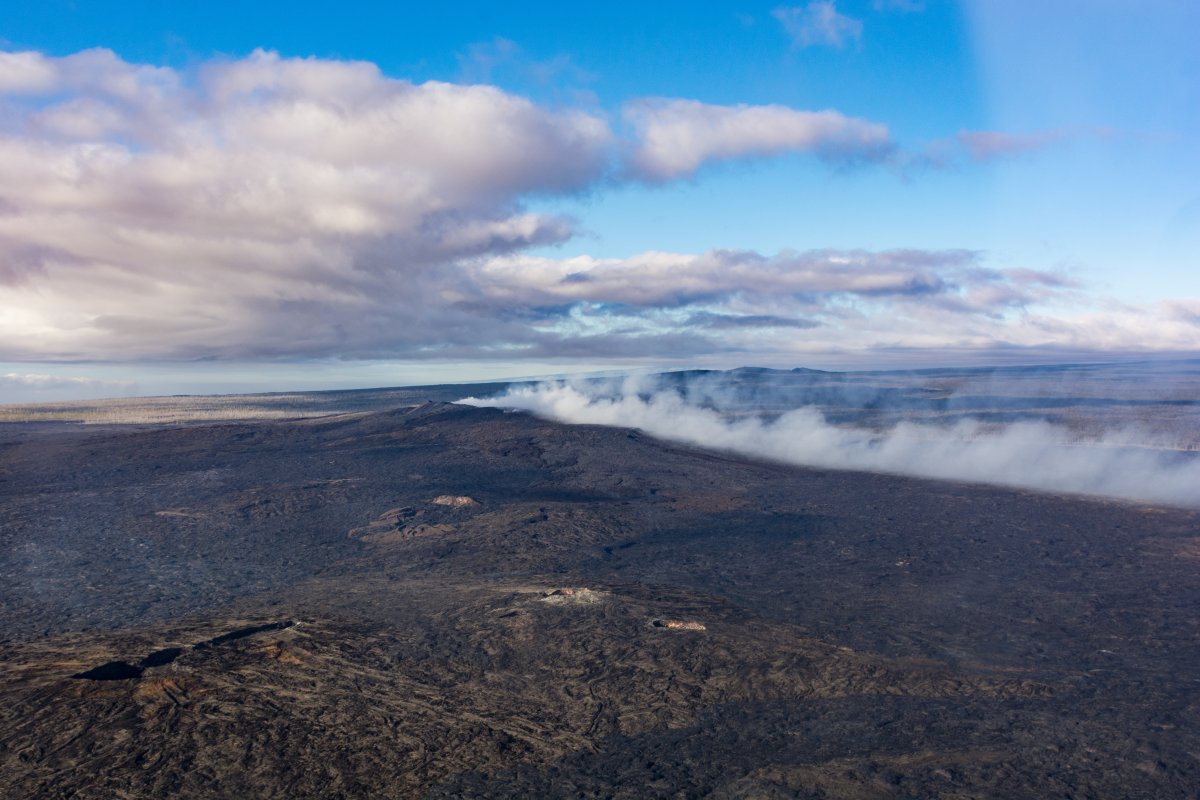 The bulk of the volcano's landmass lies under the sea. The youngest lava found accounts for over 90% of the volcano's surface and dates to just 1,000 years. The oldest sampled lava dates back about 2,800 years, and the first documented eruption is from 1823. Constantly spewing lava, Kilauea's longest recorded period of rest was an 18-year hiatus from 1934-1952.
The relentless lava flow has a major impact on the surrounding ecosystem and the area is abundant in volcanic sulfur dioxide, which can produce acid rains. Wildlife flourishes where the rain doesn't fall and Hawaii is full of endemic species thanks to this fact.
The volcano holds a special place in history with the Hawaiian people, who believe that the crater of Kilauea is the body and home of Pele, the goddess of fire, lightning, wind, and volcanoes!
In 1916, a bill that formed the Hawaii Volcanoes National Park, and since then the park has become a World Heritage Site and a major tourist hub, attracting around 2.6 million people per year!
The Tour
As the current lava is flowing and making its way down the Pulima Pali in route to the ocean, the volcano tour gives you an opportunity to watch what happens when molten lava meets salt water. Since none of this action can be controlled, the ever-changing scenes are unique to each tour, thus providing a one-of-a-kind experience!
The tour begins at 4:30 when the boat departs and you will have a tour-guide that is an expert in explaining the rare sights. The boat can hold up to 49 passengers and excludes those who are not in good health, pregnant women, or anyone with back or neck problems. This tour is NOT for the faint of heart and passengers are required to be at least 4 years old and in excellent health.
Get ready for a fast and furious ride to the place where lava meets the sea! Once you are boarded and ready to go, an fast boast will take you to see recent lava flows, as Hawaii's Kilauea continues to erupt.
For a sneap peak of the experience, check out our video of the tour: https://vimeo.com/194879317
Don't just take our word for it. Take a trip with Lava Ocean Tours to see Hawaii volcano Kilauea and witness a magnificent world wonder for yourself!
Blog Subjects: Big Island