New Villas in Cabo San Lucas
By Shanon Searls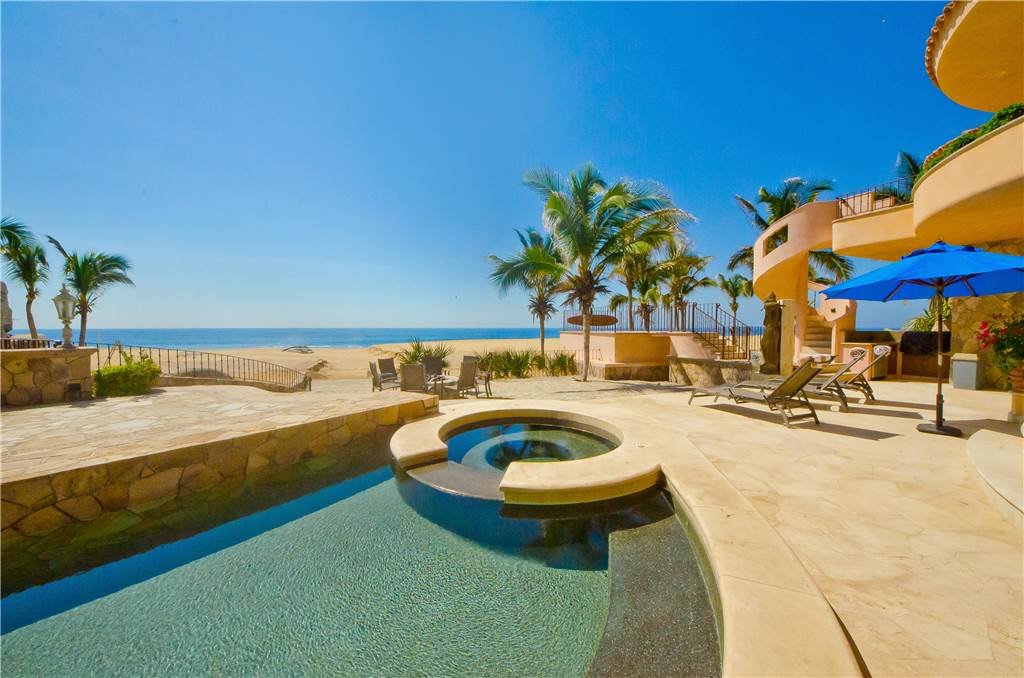 Exotic Estates has taken over Cabo! With over 100 villas sprinkled across the exclusive areas of Los Cabos, we guarantee you will find the perfect villa for your Mexican retreat. Our collection of homes starts at around $500 per night and are located in the best neighborhoods, most of them private oceanfront communities that are gated.
Cabo San Lucas has grown into a world-class destination, and it's easy to see why with such beautiful beaches, first-rate shops and restaurants, and topnotch golf courses. Whether you pick a home that is close to the action or find a secluded retreat along the beach, our vacation rentals in Cabo are sure to make your experience unforgettable!
Summer Deals
If you are looking for an amazing deal, book now to take advantage of low summer rates, or get a jump-start on your plans for the fall. Take a look at some of our featured homes and get inspired for your trip!
Summer is the low season here as the sun is shining across the Northern Hemisphere and beach options plentiful. But summer is still a fun time to visit, with very warm seas, a lively beach scene and - best of all - lower prices.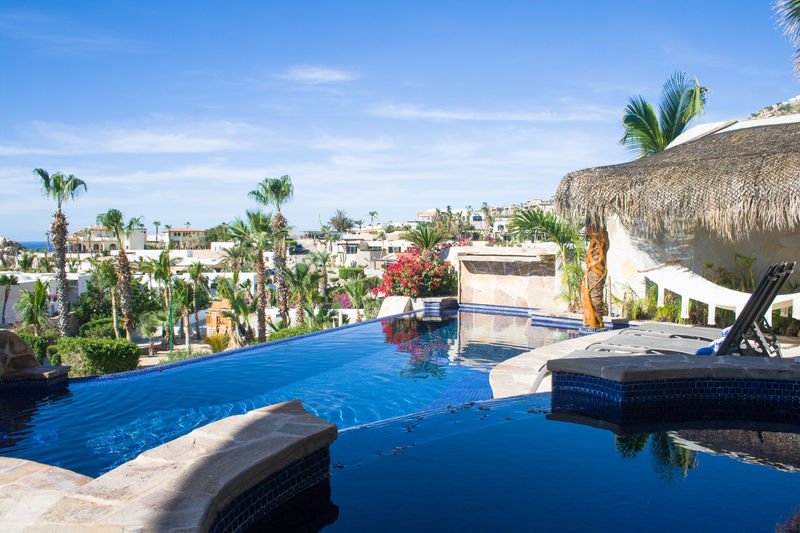 This family-friendly Cabo villa features open and bright spaces, incredible views, a private pool and Jacuzzi and lots of charm! Offering four bedrooms, each features a king-size bed and air-conditioning. This beautiful home can accommodate up to 10 people and starting at just $900/night, it's perfect for small families who want to be close to Cabo San Lucas.
You and your guests will love the glorious views of the blue Pacific and all of the benefits from being inside the private and secure Pedregal neighborhood .The views are amazing and you are also just a short walk from the quiet expanse of Pedregal's Pacific Ocean beach, where the water is blue and whales can be spotted offshore during the season!
The kitchen area is modern and offers all the comforts and conveniences of home. There is also plenty of counter space and the large oven is perfect for preparing family dinners, Mexican style!
Take your family to the quiet and beauty of Cabo's Pedregal for vacation and enjoy comfortable living at Cabo Casa Brisa del Mar!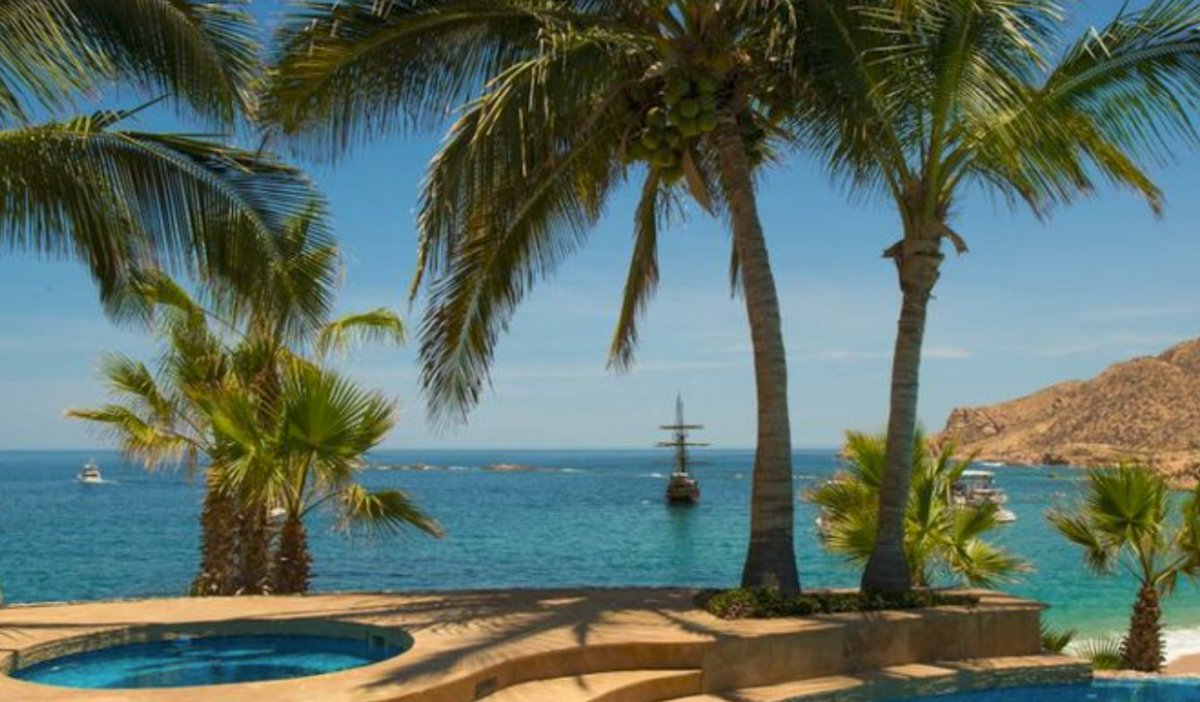 This fabulous Cabo Villa is the perfect retreat for your vacation in Mexico! Located on the Chileno Bay, this seven-bedroom luxurious home offers fantastic panoramic views of the sparkling blue ocean and a delightful infinity pool.
This vacation home features open living space and classic Mexican décor, the perfect place to retreat after fun days in the Mexican sun. There is also a gourmet kitchen, marble baths, comfortable furnishings, an entertainment system, and Wi-Fi - you won't want to go home!
Outside, you will find a gorgeous private pool that overlooks the ocean and guests can also unwind in the hammock that is pleasantly surrounded by tropical palm trees! There is also the option to dine alfresco in the evening and for the ultimate vacation experience, rinse off in the outdoor shower.
One of the best parts of this Cabo Villa is that it is within walking distance to the ocean where you can enjoy many ocean activities such as swimming and snorkeling, or kayaking and wind surfing for the more adventurous! It is short 15-minute drive from Cabo San Lucas and only 20 minutes from San Jose del Cabo making it the perfect location in Los Cabos.
This villa can also host weddings or other special events and can accommodate up to 60 guests. Ask our villa specialists for more information!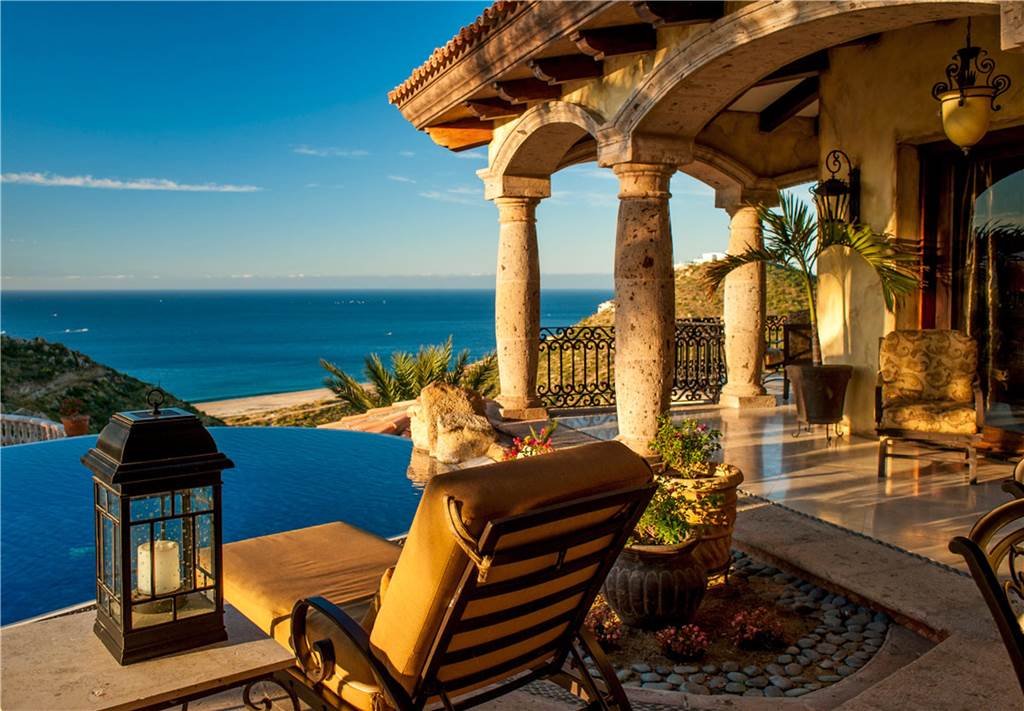 This incredible Cabo San Lucas vacation villa is located on top of the hill, in the gated community of Pedregal and features more than 7,000 sq. ft. of indoor/outdoor living and boasts breathtaking panoramic views of the Pedregal hills and Sea of Cortez.
The villa can accommodate up to 12 guests and has a spacious layout with six bedrooms and six-and-a-half baths. You will love the well-appointed gourmet kitchen with top of the line appliances and we can help you hire a private chef for all your family meals!
This lovely home also has large pocket doors blending the inside seamlessly with the outdoor terrace. Combined with the unobstructed views, the living area is the perfect for space for entertaining!
Hang out with the family out on the terrace, with is many lounge chairs, pool and Jacuzzi, and soak in the incredible views! At the end of the day, gather around the outdoor fire pit and watch the sun as it sets over the Pacific. When the day is over, the bedrooms offer a luxurious retreat for everyone!
A stay at Cabo Villa Maria will include complimentary housekeeping service and you can enhance your Cabo villa vacation by adding additional services via your concierge, who can book all-inclusive villa-dining packages, private chefs, spa treatments, ocean activities, a pre-stocked kitchen, rental cars and other transportation services. Just let our Villa Specialists be your guide while you enjoy the vacation of a lifetime.
Whether you are looking for a quiet escape or a fun-filled family vacation, this Cabo San Lucas vacation villa is sure to exceed everyone's expectations!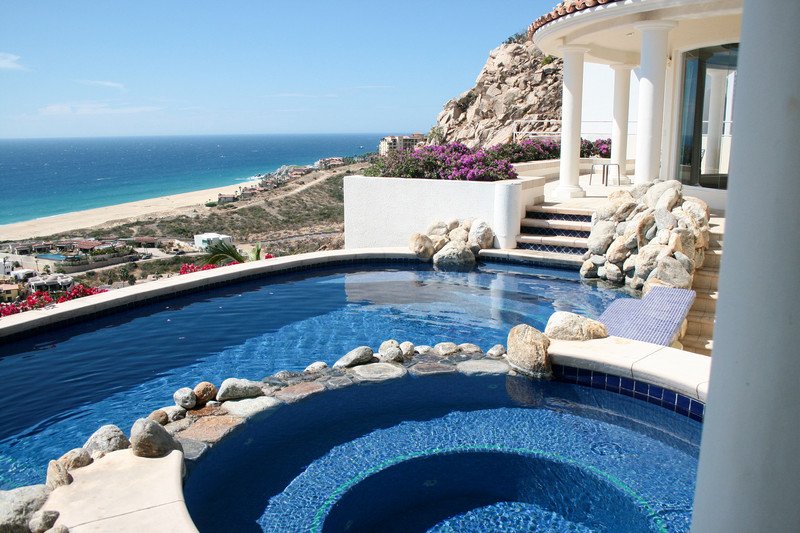 This is a six-bedroom villa perfectly placed in the Pedregal community and it's perched on the hill to overlook one of the most gorgeous views in Cabo!
With over 10,000 sq. ft. of luxurious living space, this multi-level vacation villa brings together the best of both private living areas and communal open-space dining and social gathering spots. Outside there is a gorgeous pool and Jacuzzi that overlook the spectacular natural vista below. You and your guests can have a fiesta on the outdoor barbecue while you enjoy Cabo's sunny climate and dine alfresco!
Cabo Villa Thunderbird is close to Beaches and the famous Cabo marina and restaurants are just minutes away. You will always have easy access to entertainment options at this centrally located Cabo Villa!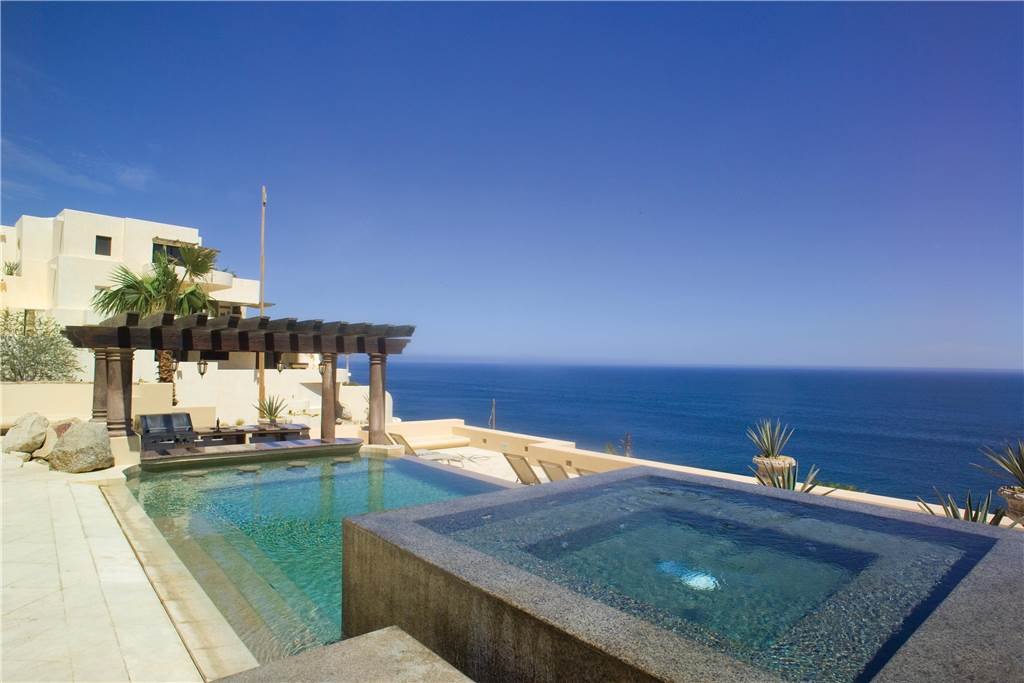 This extravagant three-level vacation villa sits on the top of the hills in the gated-residential community of Pedregal and boasts incredible views of the Pacific Ocean. Featuring 7,500 sq. ft. of indoor/outdoor living space, you and up to 14 guests can enjoy an amazing Mexican escape!
The interior of this home is unique and features Egyptian Travertine flooring, granite and travertine countertops in the bathrooms, top-of-the-line-appliances, high ceilings, and comfortable furnishings.
One of the best parts about this home, is the full-time, live-in staff, who will clean the home and prepare delicious local cuisine! Outside, spend time in the gorgeous infinity pool and Jacuzzi, or have a fiesta and dine alfresco while enjoying a freshly made margarita at the swim-up bar.
The bedrooms are each designed for maximum comfort, as each features a private en-suite bathroom, a king-size bed, satellite TV with stereo system, and an individual outdoor terrace boasting stunning views of the blue Pacific! An extra half bath and wheelchair ramp was added for guest convenience.
You and your guests will have an amazing experience at Villa Gran Cabo Vista and we promise it will be hard to leave!
For more homes, visit our Cabo Villas collection today!