Villa Inspections and Tours in Kailua, Oahu
Back

For many people, the Hawaiian Island of Oahu is associated with bustling Waikiki Beach. While we love Waikiki and all the entertainment and dining that it has to offer, little Kailua draws visitors year after year for its small-town charm, ease of access and world-class beaches.
Exotic Estates recently conducted a regular inspection of luxury vacation villas across Hawaii, and toured many of the incredible homes located in the dreamy town of Kailua on Oahu.
Oahu is relatively easy to reach, with many nonstop flights into Honolulu from US West Coast and East Coast cities. Once in your rental car, Kailua is about a 30-minute drive from Honolulu International Airport.
Kailua is located on the other side of the Nuuanu Pali, which is basically the mountain pass that divides the south shore of the Oahu, where Honolulu is located, and the Windward side where Kailua and Kaneohe are situated.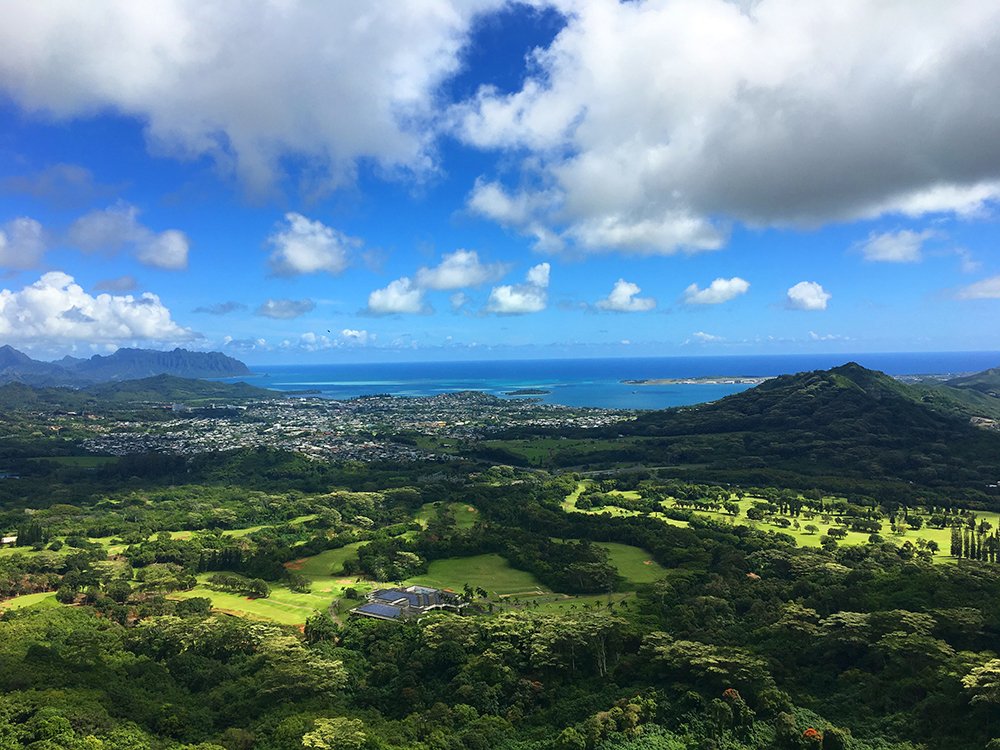 The Windward side of the island is Oahu's greenest side. This is because the Pacific trade winds blow rain-heavy clouds into the towering Koolau Mountains, which resemble a giant green curtain. Very often, guests staying on the Windward side will wake to see waterfalls cascading down the sharp mountain peaks, into the narrow ridges and ravines that give the range their distinctive Polynesian look.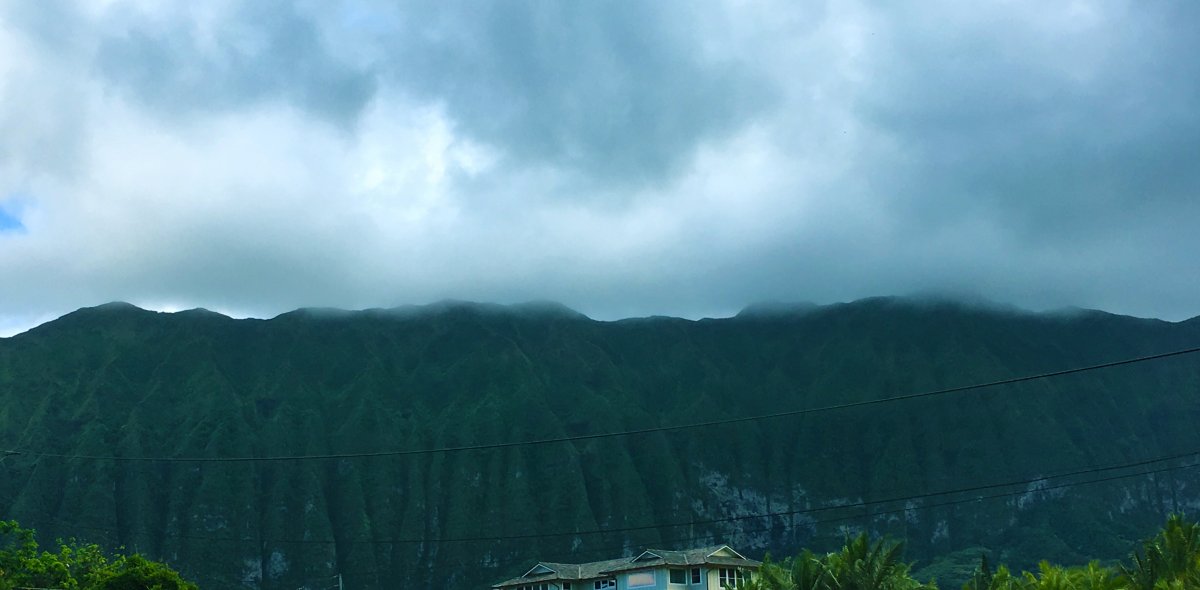 Why is Kailua so Popular?
Kailua is Cute - Kailua resembles a quaint American beach town, with quiet neighborhoods and local markets.
Amazing Beaches - Protected by reefs, Kailua always offers family-friendly beaches with calm, clean waters for swimming.
Variety of Homes - There are a great variety of vacation villas in Kailua.
Easy City Access - Honolulu and Wakiki, and all their activities, are just a short ride over the Pali.
Kailua – Popular with Presidents and Celebrities Alike
Kailua remains popular because it retains the feel of a small, family-friendly town, with shops, restaurants and easy-going people. Also, its famous beach park has been awarded "world's best beach" many times over. Because of these reasons, Kailua is where the Obama family (the former President is an Oahu native), as well as many celebrities in the know, choose to vacation when in Hawaii. People understandably love this charming little town and come back year after year.
Exotic Estates offers many vacation villas in Kailua and its exclusive beachfront neighborhood of Lanikai. All Exotic Estates' Kailua villas are of a high quality and offer something special for guests. Some properties sit directly on the beach, while others sit above, on the hillsides, offering commanding views of the Pacific Ocean and the charming offshore Mokolua islands, known locally as "the Mokes."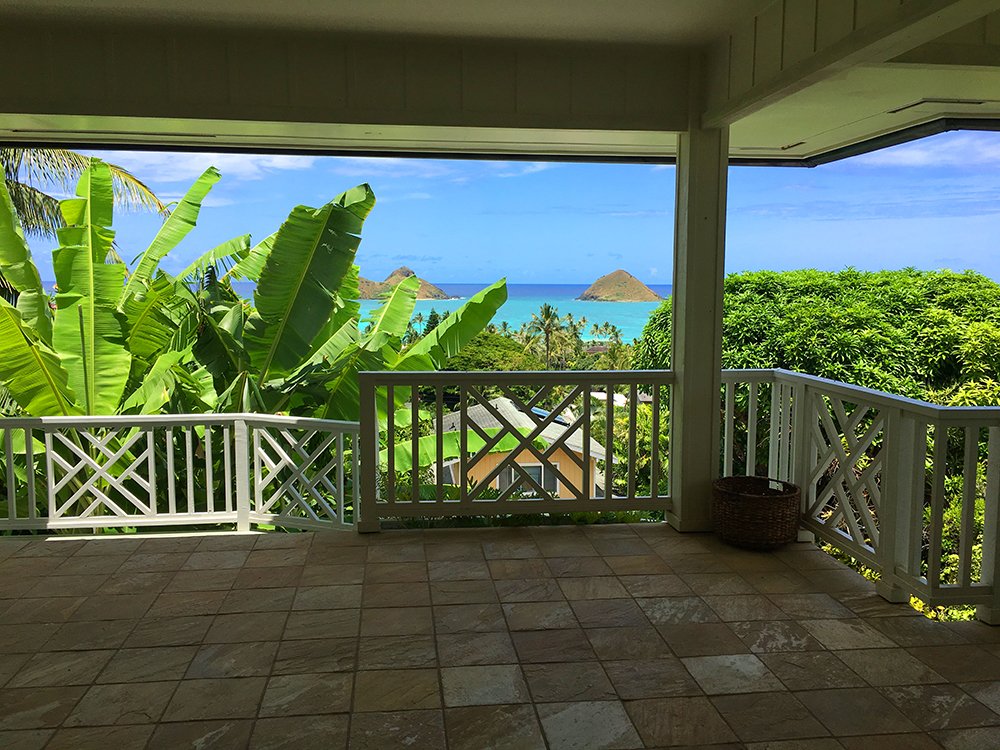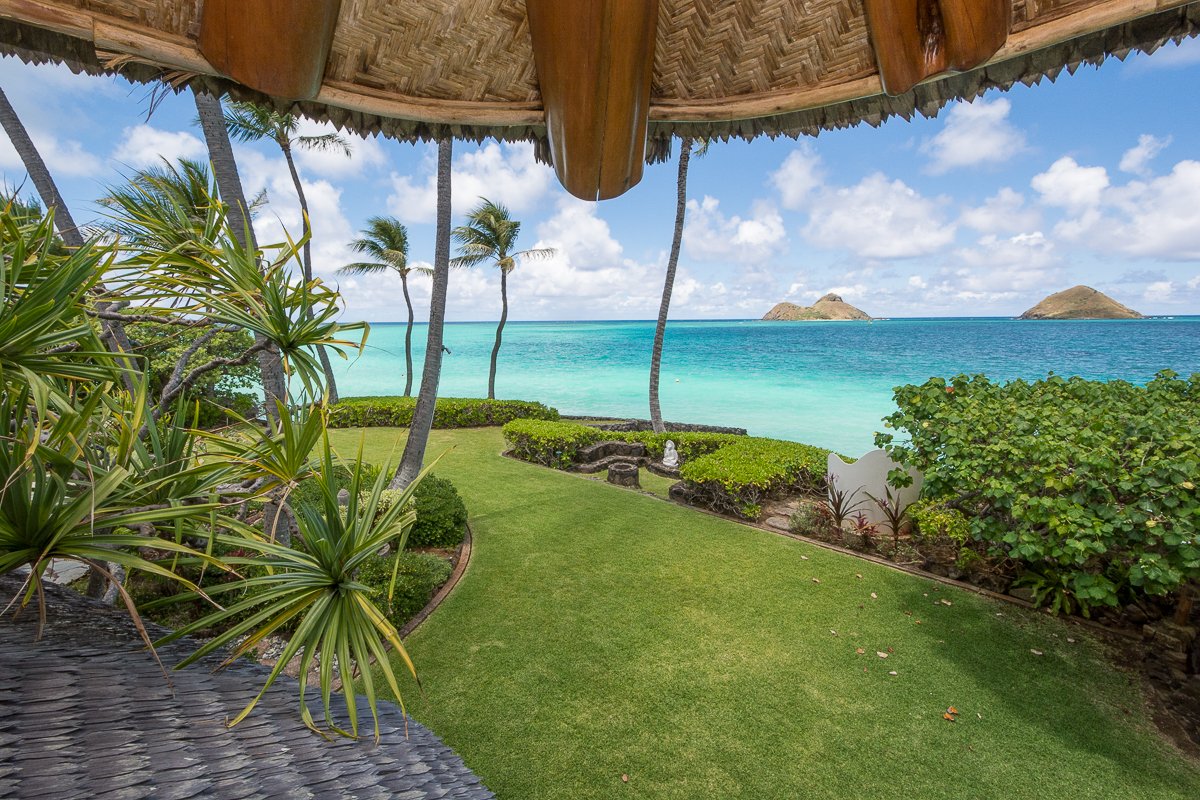 Guests staying in Kailua will have access to all the services that they need to ensure a pleasant stay. From familiar grocery stores to charming restaurants, Kailua delivers all the comforts of home, and one of the most beautiful, family-friendly beaches in the world.
A Few Standout Kailua Vacation Villas
One of our favorite homes in Kailua is the Historic Walker Oceanfront Estate. This celebrated home is located directly at the ocean's edge, and boasts idyllic beach views from the living room and backyard. The pale blue Pacific Ocean sparkles with light, creating a stunning Pacific Isles backdrop for your vacation.
The home has an interesting pedigree in Hawaii. The builder and original owner was once employed by Queen Liliuokalani, the last Queen of Hawaii. He built the home back when Kailua was a day's journey from Honolulu. Luckily for our guests, the home is easy to reach and has been lovingly restored.
The Historic Walker Oceanfront Estate accommodates up to 14 guests, and includes a main home and a cottage referred to as the boathouse. Because of its location on the ocean in its proximity to Kailua Beach Park, the home books well in advance. If you are interested and want a truly knockout location, you can't do much better than this special Kailua vacation villa.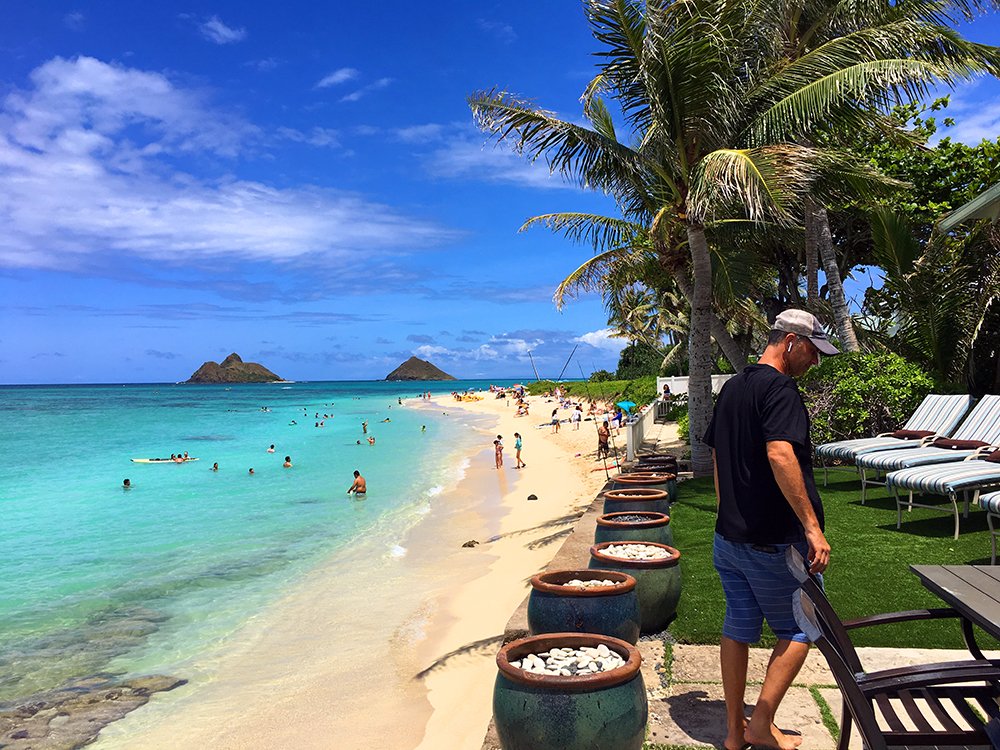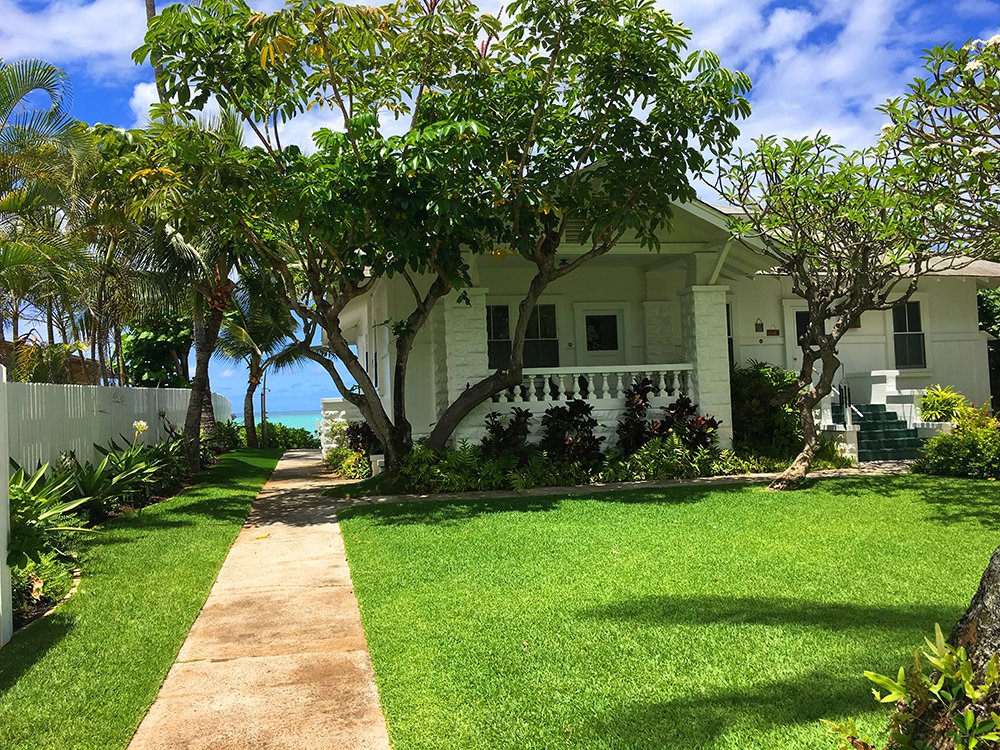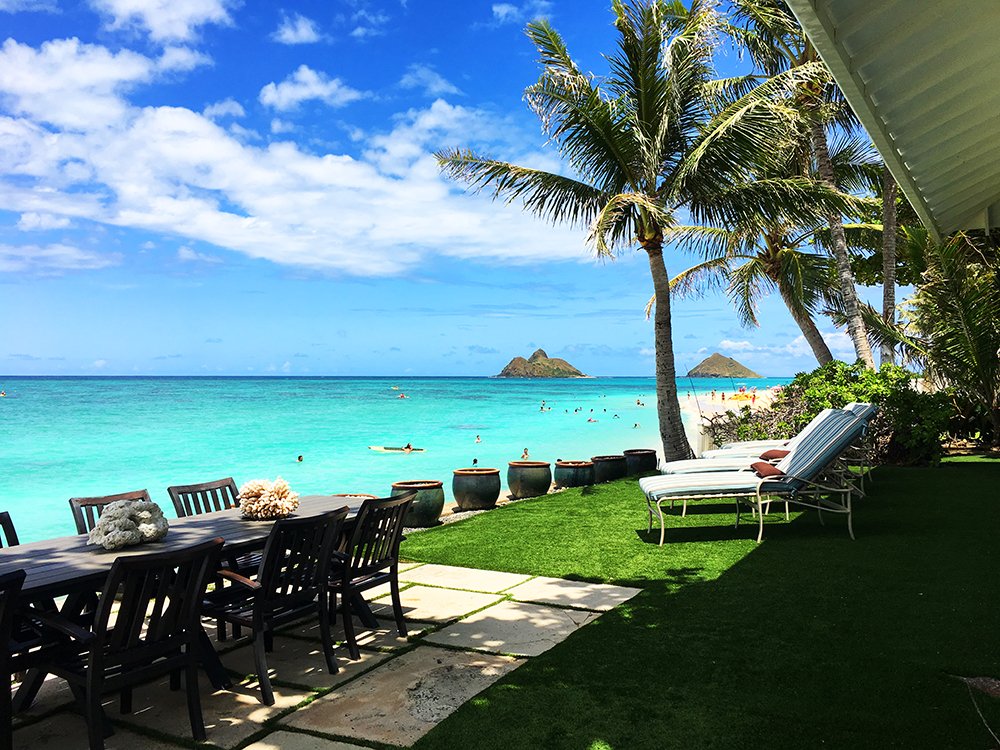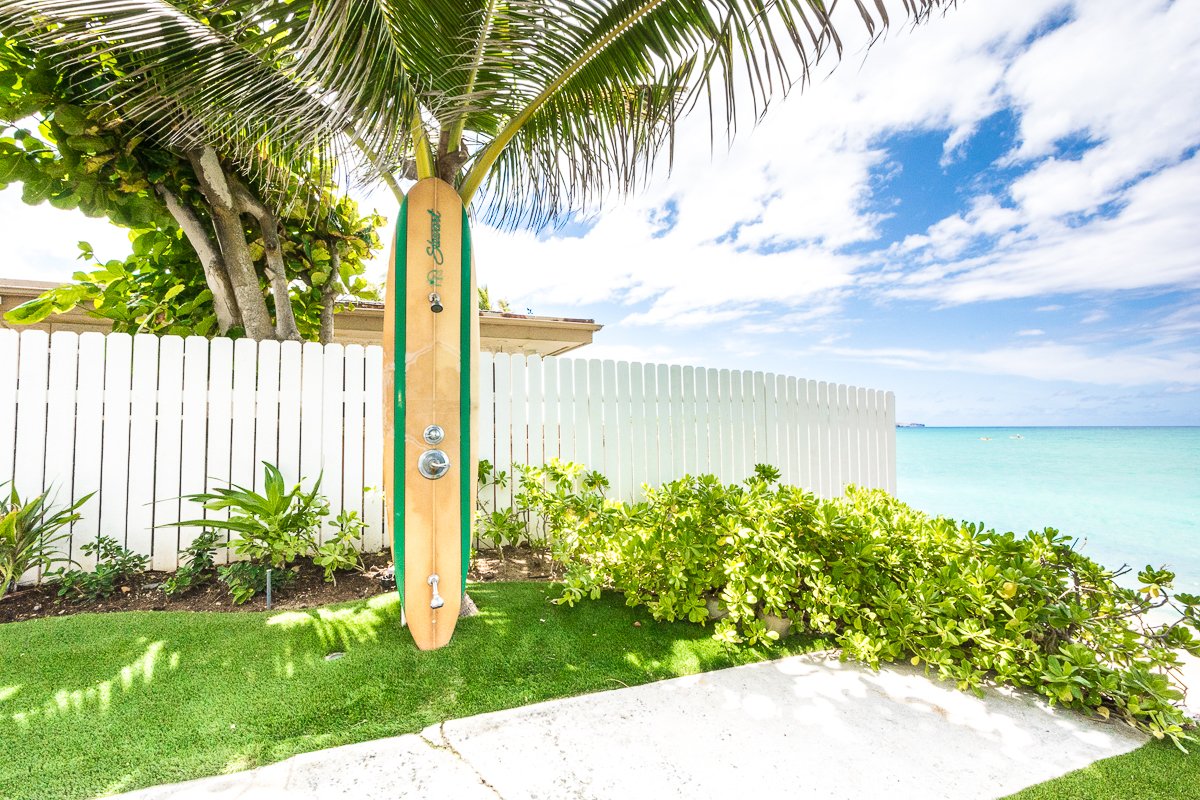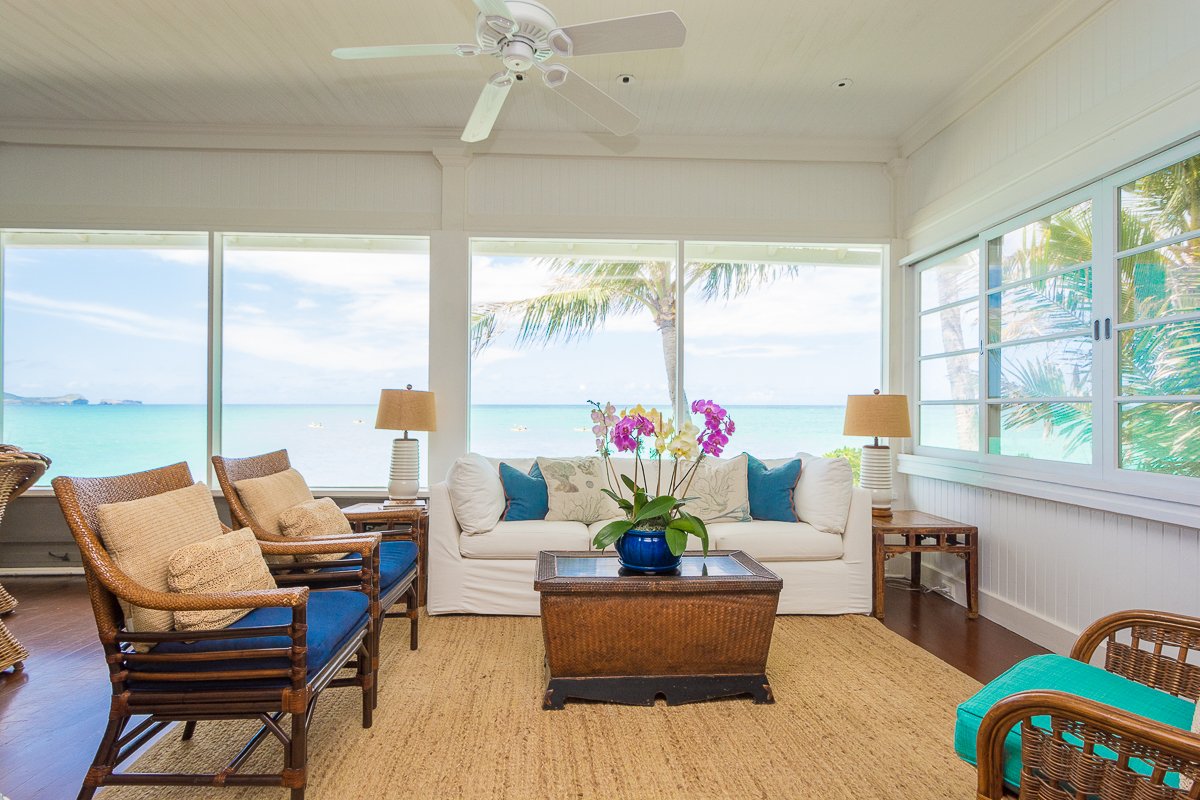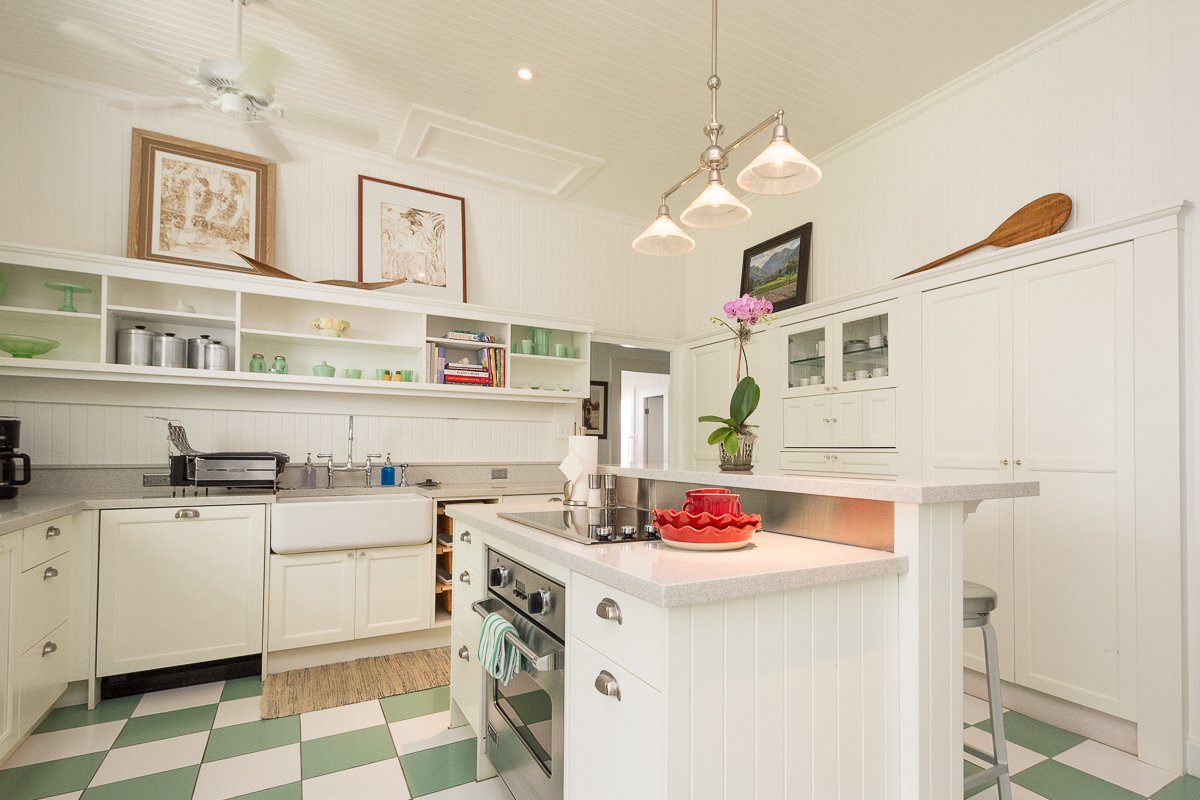 Built by the famous hairstylist Paul Mitchell, the Paul Mitchell Villa at Lanikai is one of the most unique vacation home compounds in all of Hawaii. Situated behind a large gate, this massive estate offers absolute privacy, tropical fantasy, stunning oceanfront views and impressive exotic architecture.
The landscaping is breathtaking, with fishponds and waterfalls creating a shimmering and vibrant oasis of tropical scents, sounds and sights. The home has seven bedrooms, seven baths and accommodates 14 guests. Looking for a compound to house family and friends for a milestone event - make it extra special here at the Paul Mitchell Villa at Lanikai.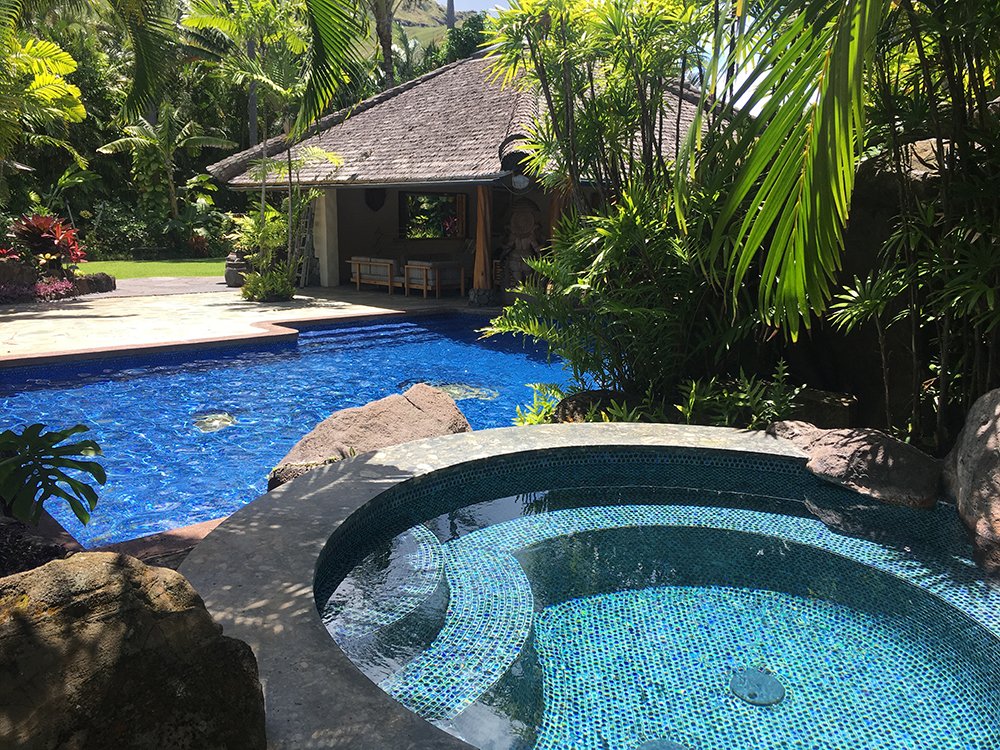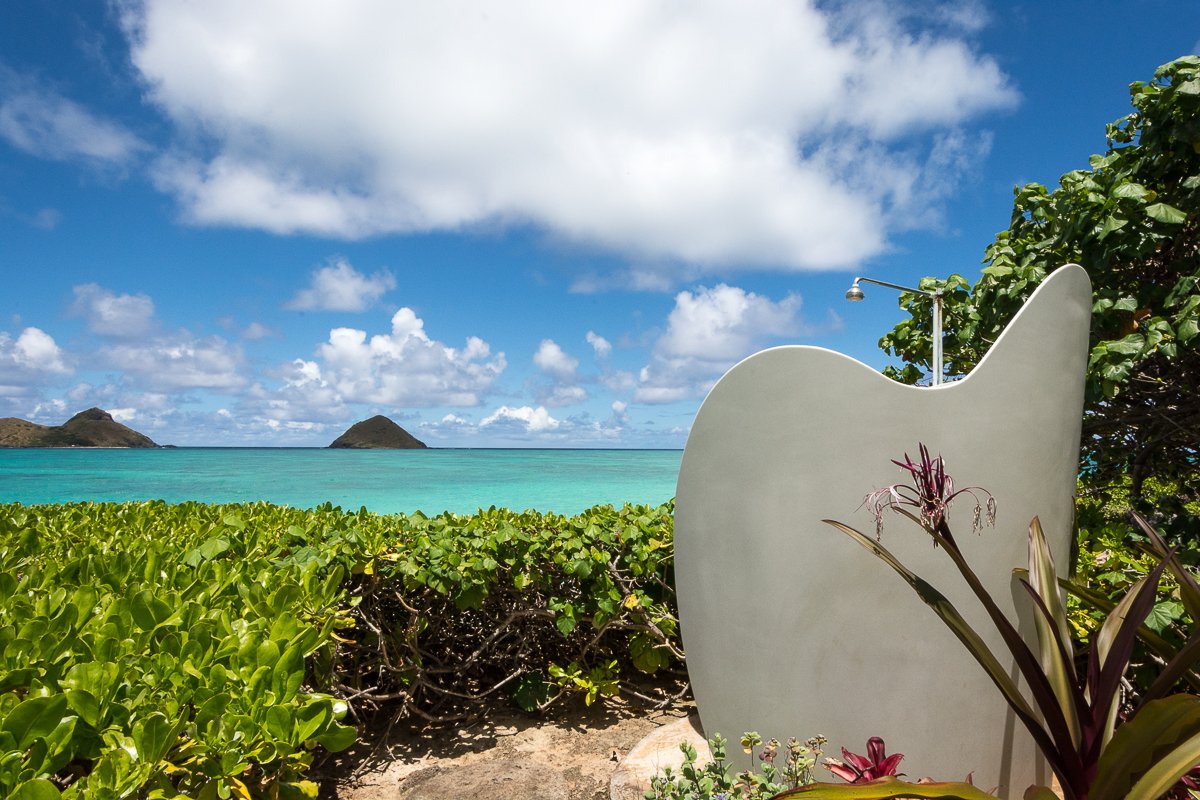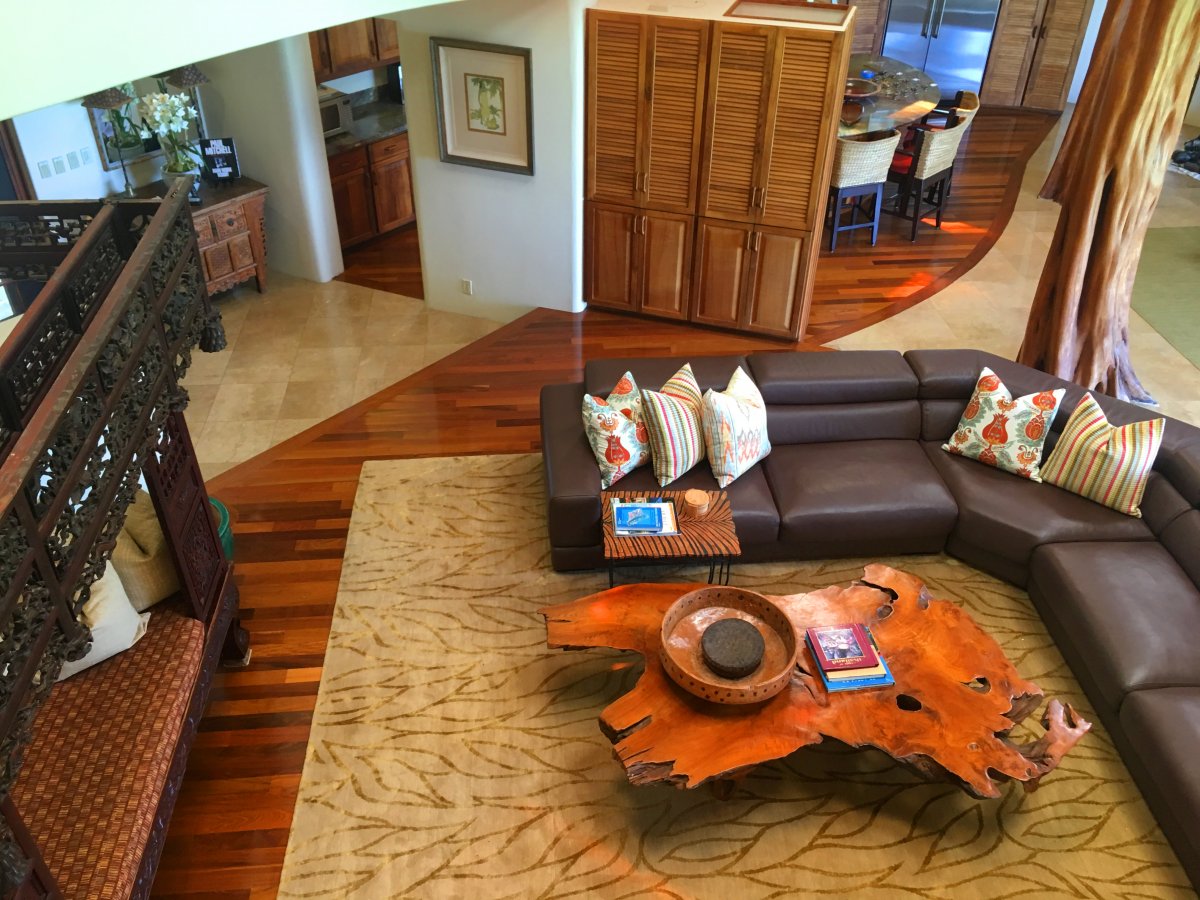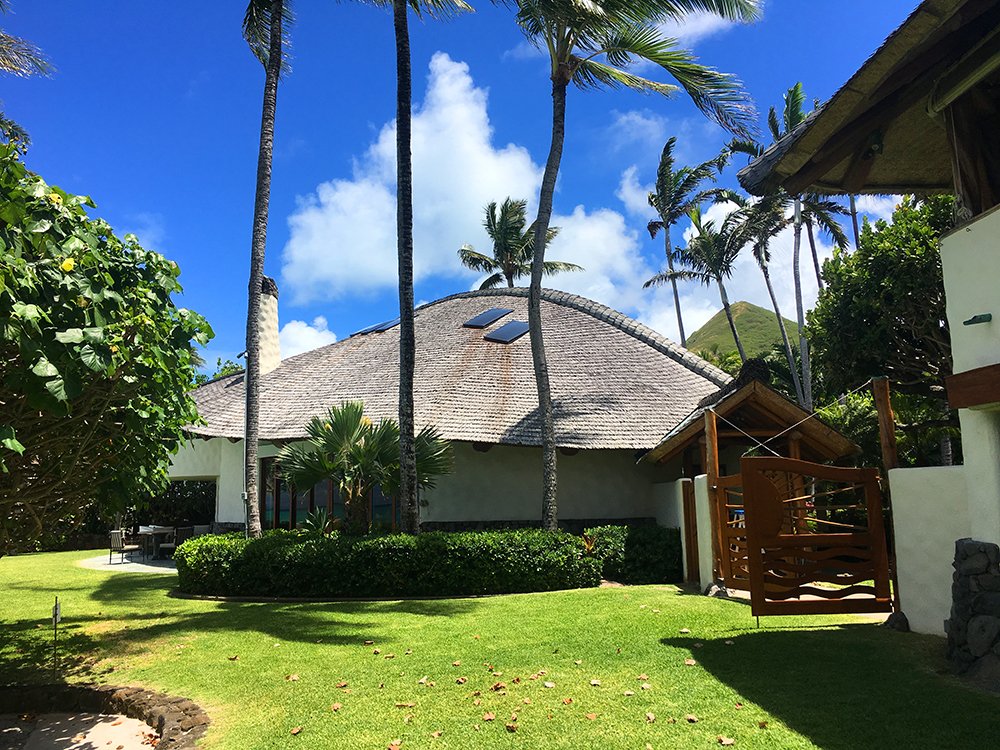 The Pacific White House has a presidential pedigree. This home has hosted the Obama family as well as in many celebrities over the years. The property boasts incredible detailing and an amazing Lagoon-like pool, complete with waterfall. The property has a massive backyard that looks out to a quiet section of the beach, and with over 4000 square feet, the home comfortably accommodates 10 guests.
Photos do not do this home justice, as it truly has a regal (Presidential) feel and an unmatched private setting.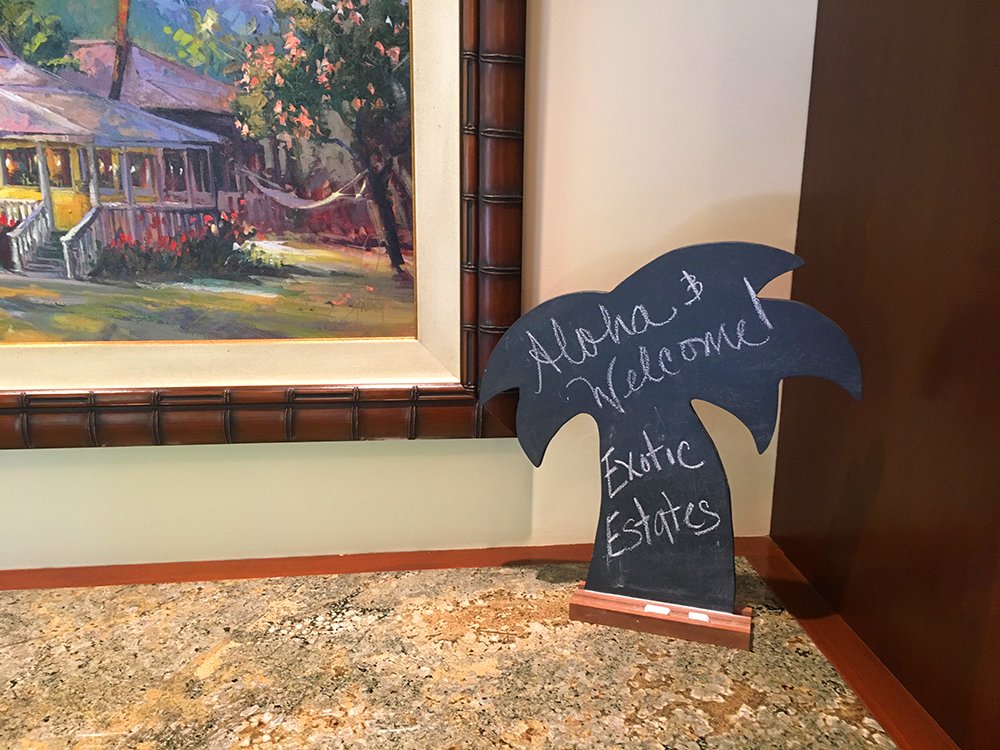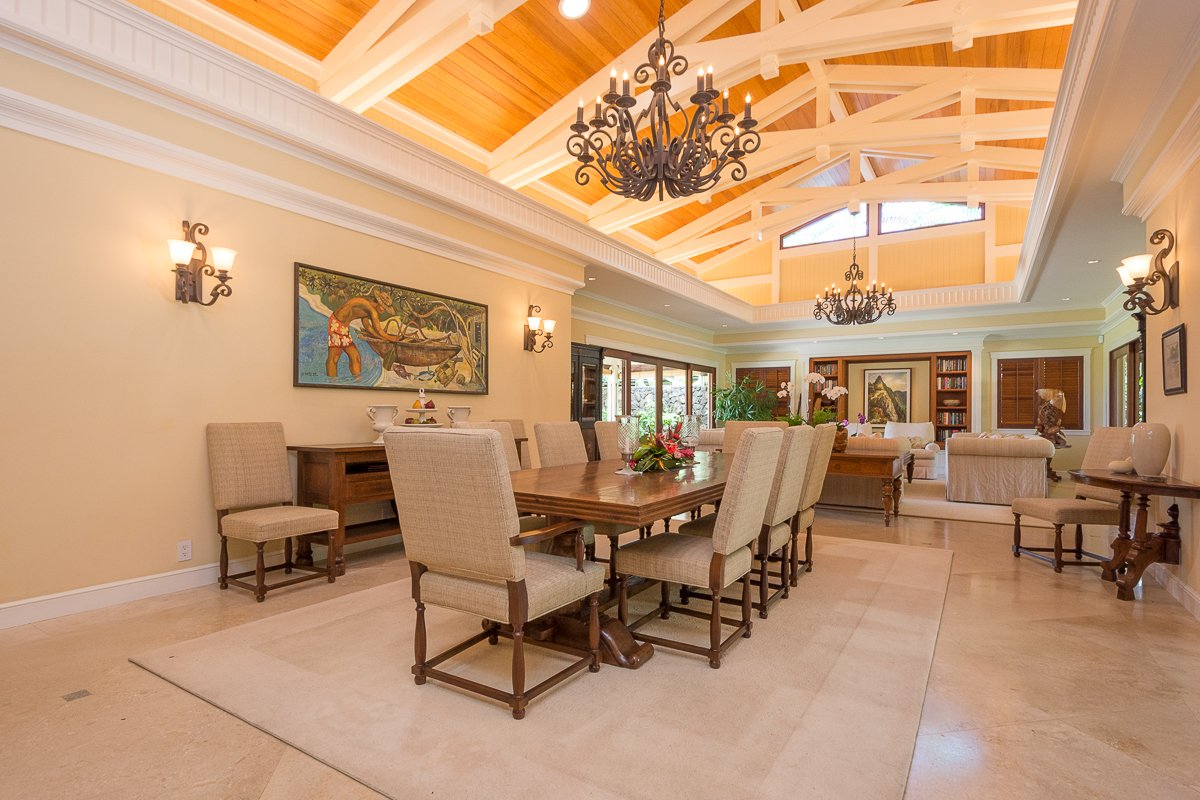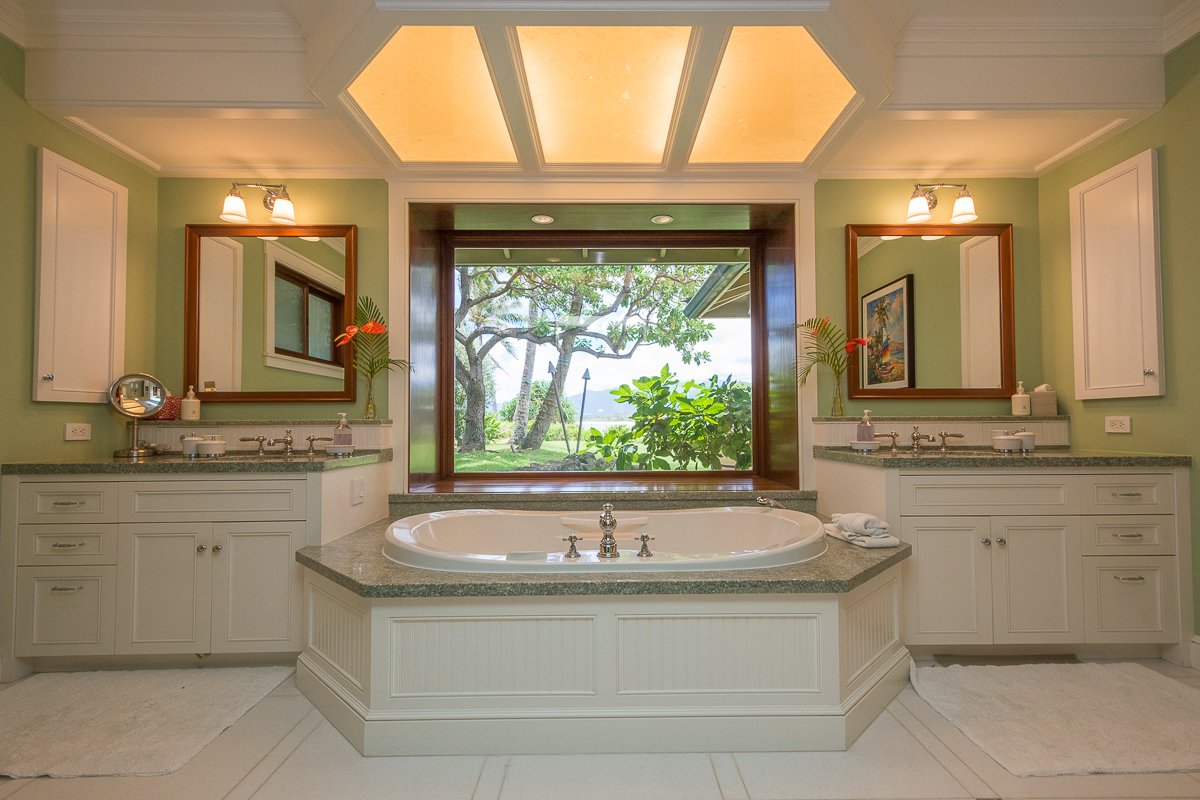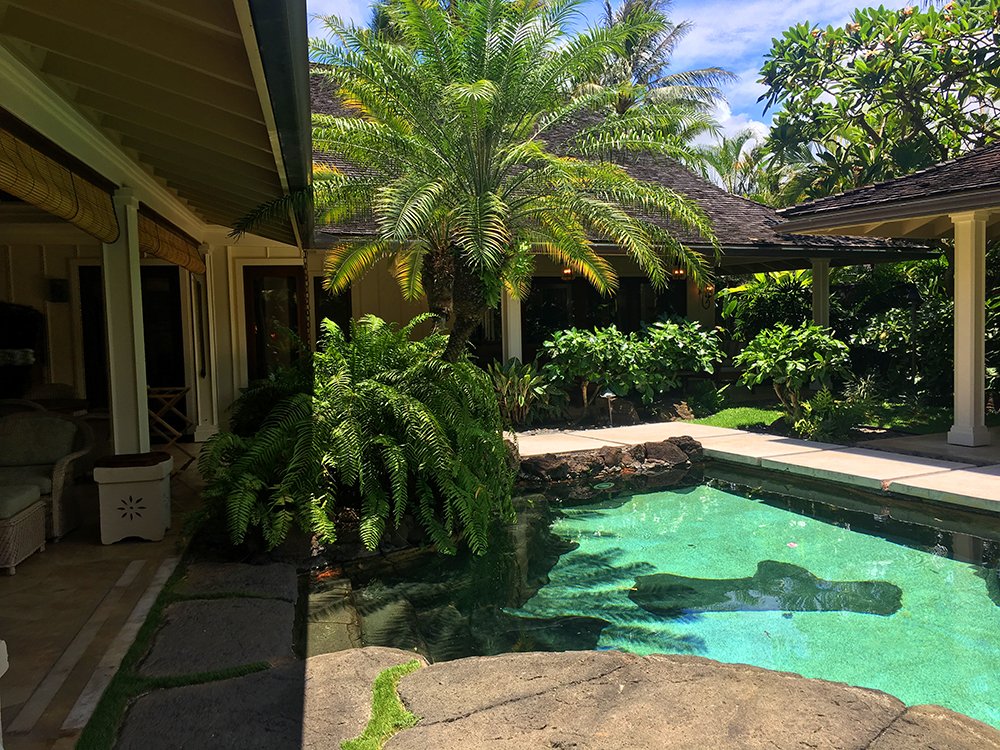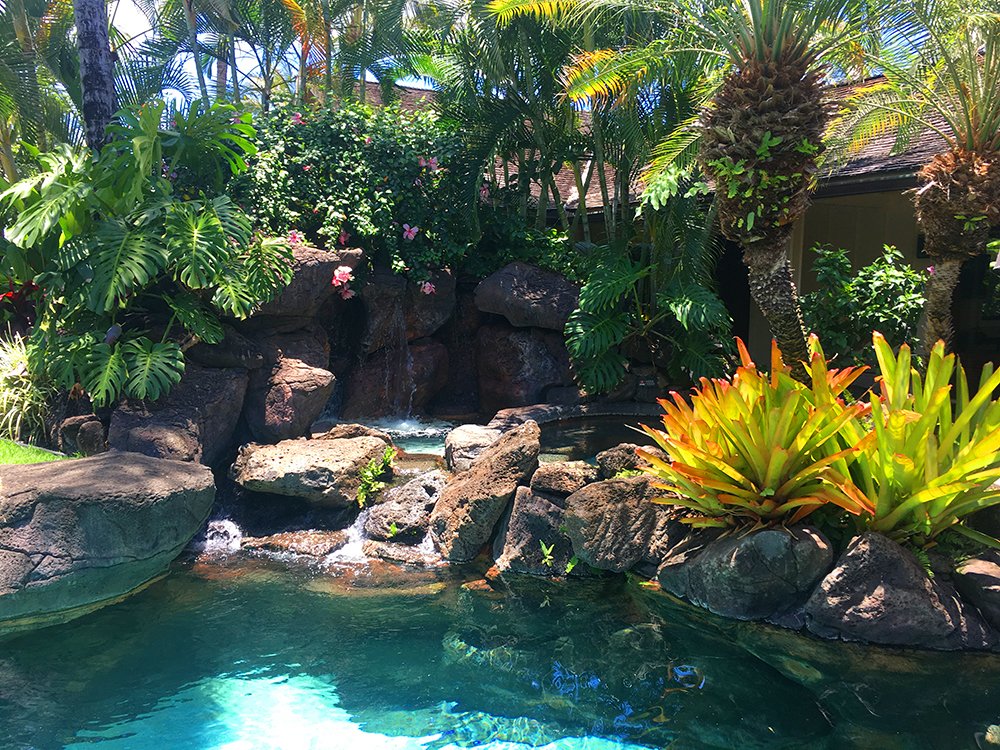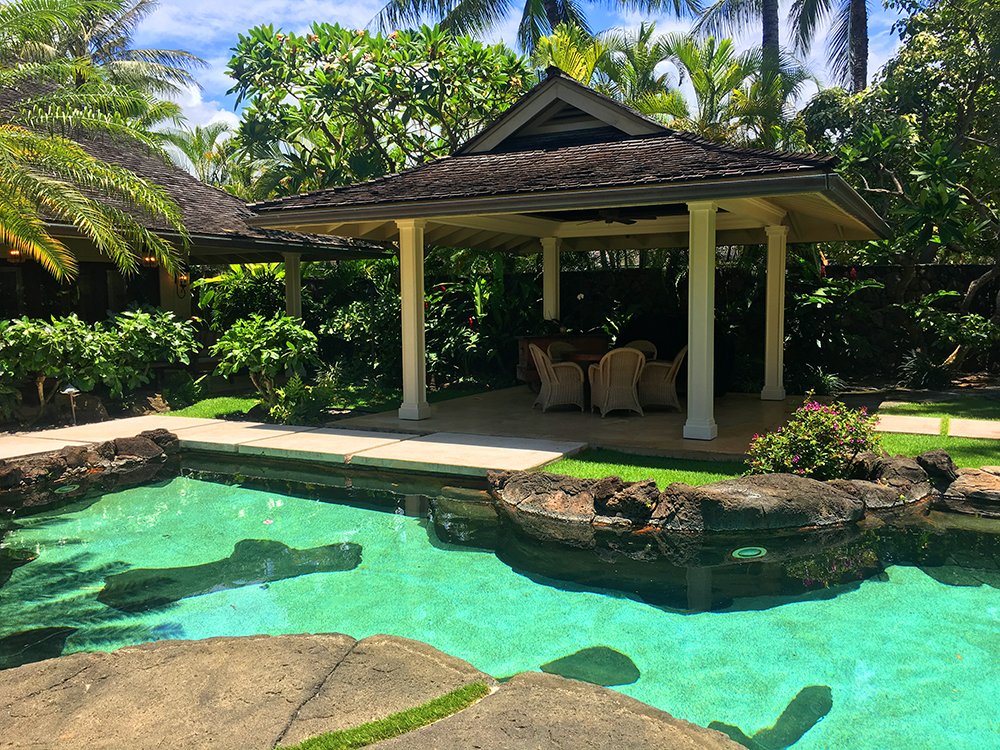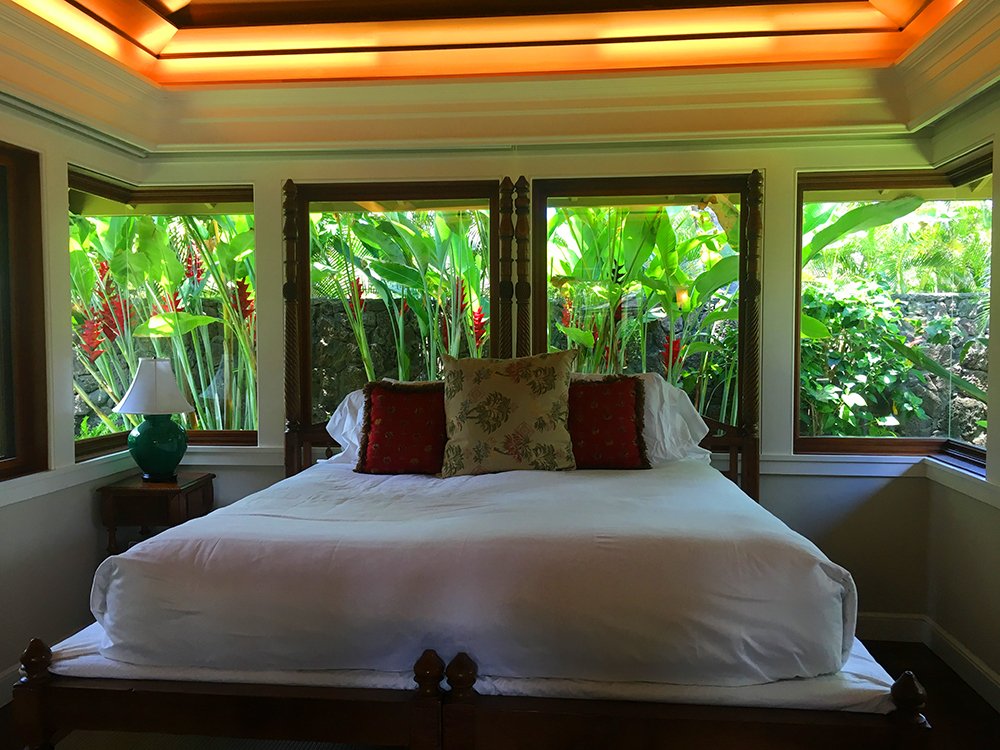 Contact Exotic Estates' Villa Specialists to learn more about renting a luxury vacation villa in lovely Kailua on Oahu. They will share their first-hand knowledge of the homes and area with you, and connect you with the best home for your family or group!
Written by Shanon Searls
Blog Subjects: Oahu, Kailua, Oahu Villas