By Shanon Searls
On our recent trip to Maui to tour and inspect our Maui Villas, we had the opportunity to experience the Coconut Farm Tasting Tour at Punakea Palms.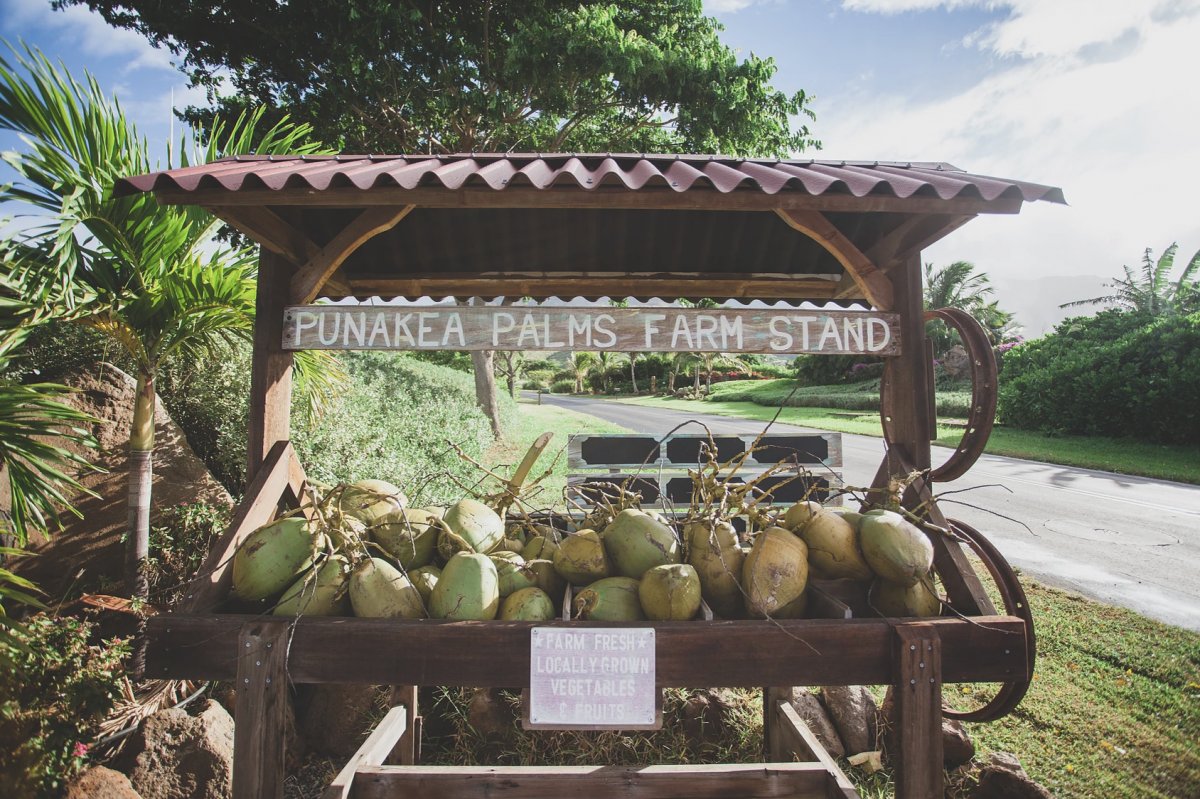 Photo courtesy Punakea Palms
If you are looking for a truly unique, fun and educational experience during your Maui vacation, this is the place to be! At Punakea Coconut Farm tour, not only will you get to taste fresh, young coconuts, but you will learn what makes this seed is so special!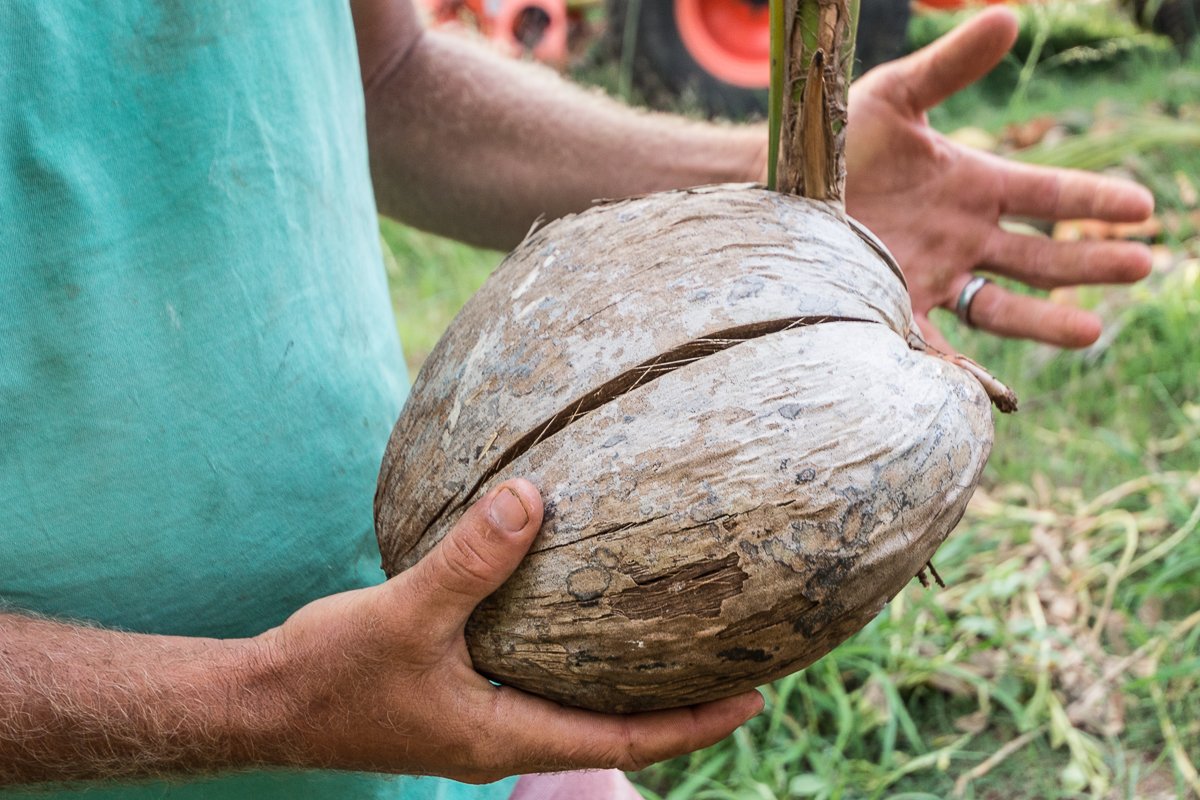 The tour is in Lahaina in the West Maui mountains (very close to several Exotic Estate vacation villas) and is completely hands-on from start to finish. This educational tour operates daily and the owners and guides are passionate about sharing awareness of the coconut!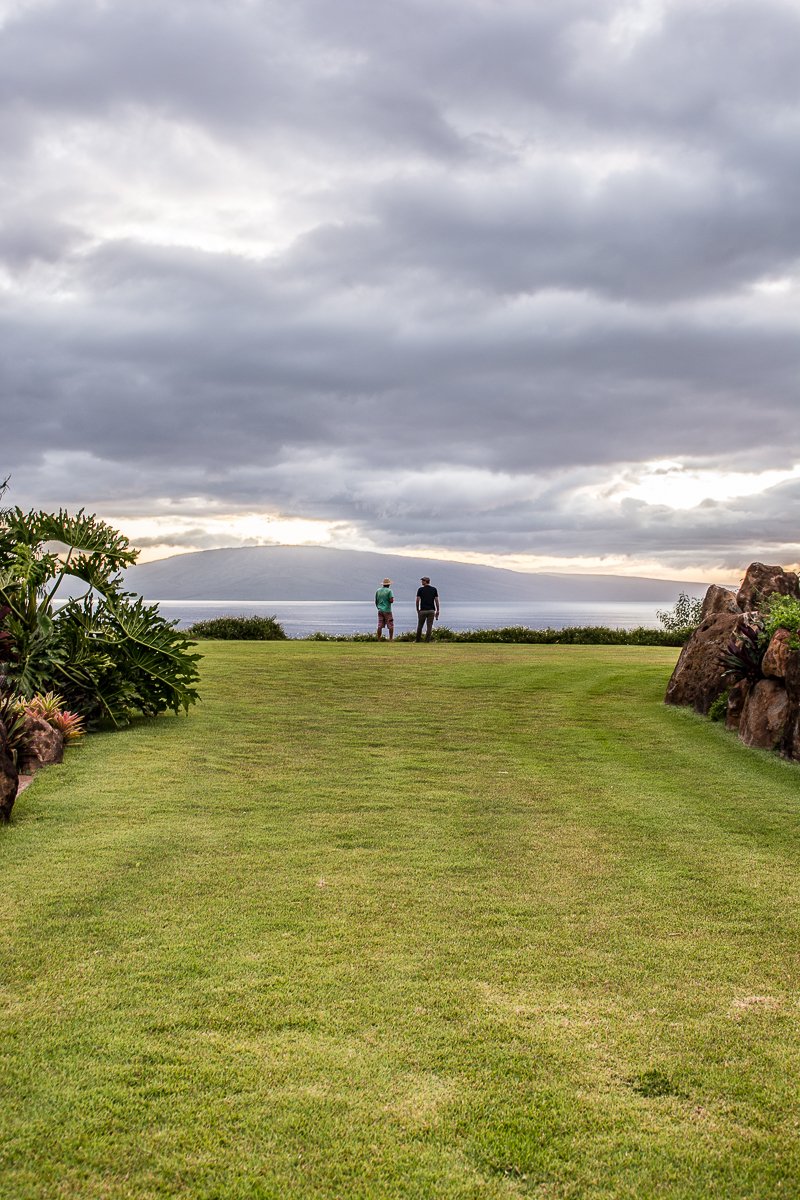 As you walk along the property, prepare yourself for the amazing views of not only the farm, but the beautiful Pacific Ocean and neighboring islands.
Maui has the perfect climate to grow healthy coconut trees and the Punakea family farm has grown each coconut tree by hand, having started the first plants 12 years ago. Since, over 250 beautiful coconut-palms have been sprouted and each tree showcases coconuts growing at every stage of life.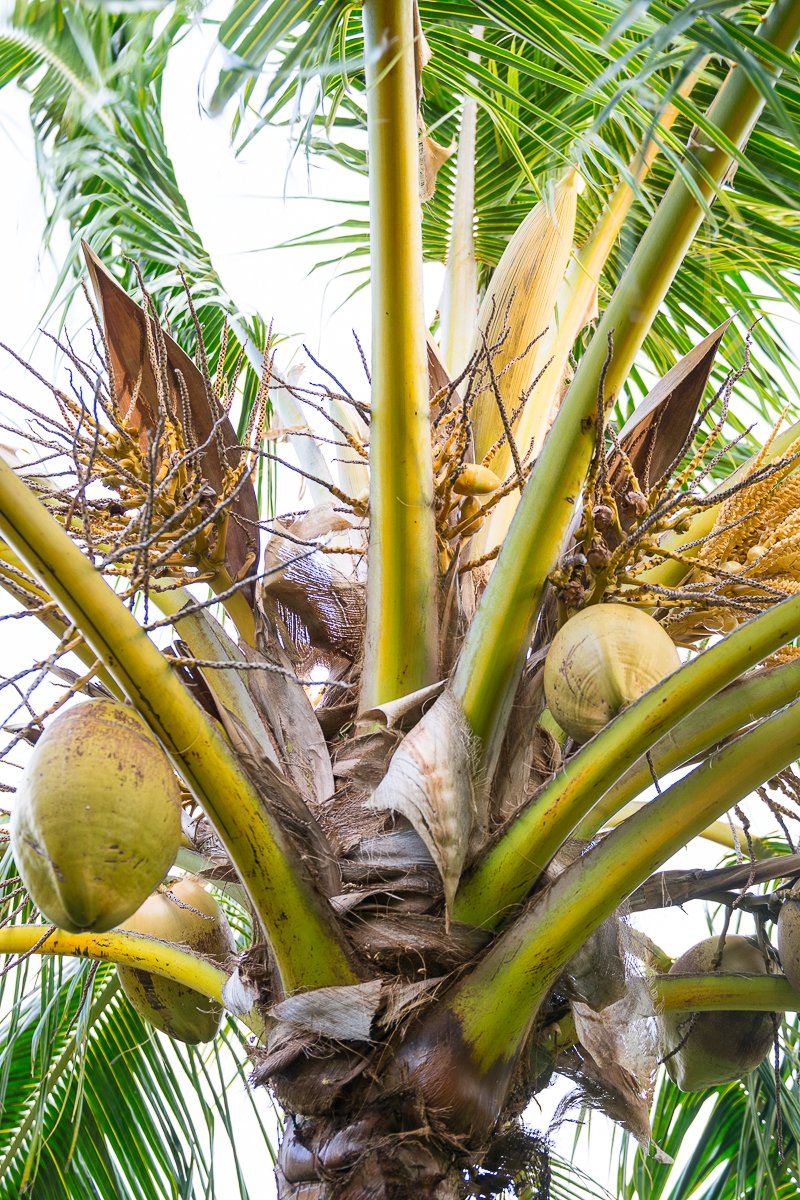 No matter what time of year you visit, you will get to see the fruits of their labor as coconut trees produce continuously throughout the year and Punakea Farms gets over 10,000 coconuts yearly!
The farm is not just limited to coconuts, you will also see many other native tropical plans such as limes, bananas, papayas, avocados, mangos, pineapples, sugar cane, and a citrus orchard.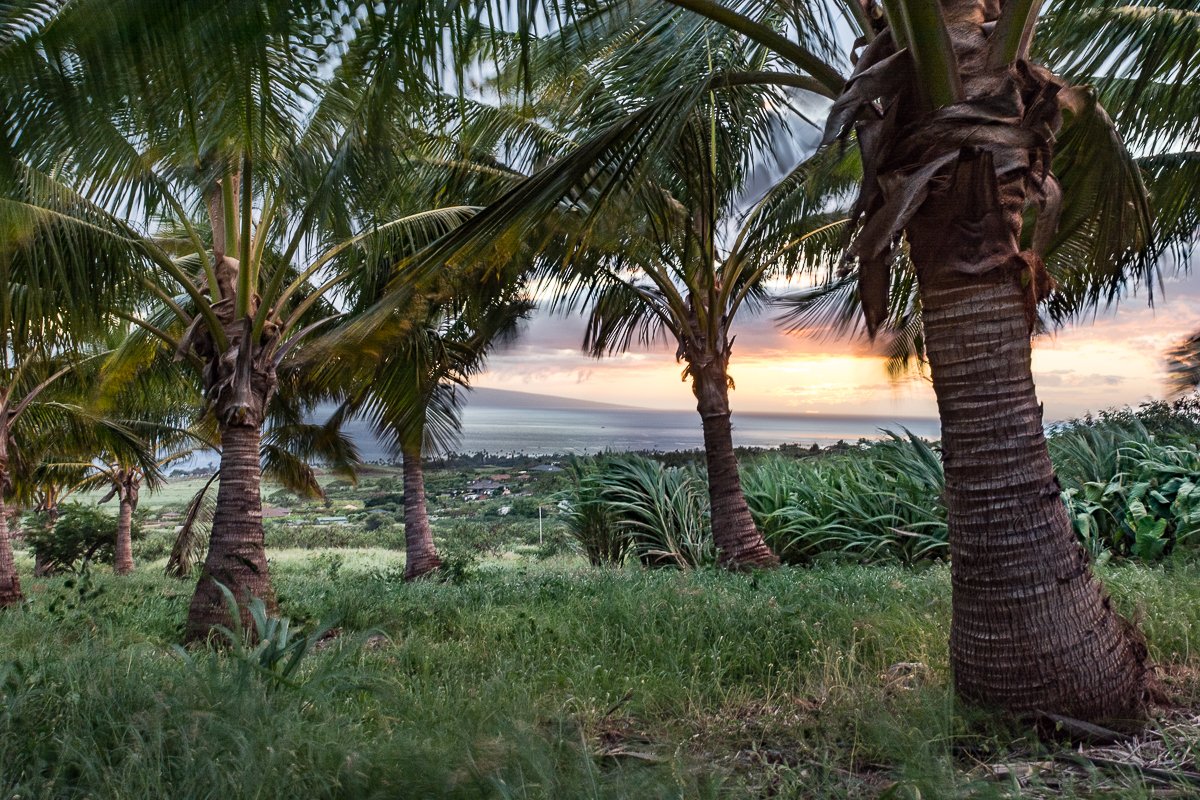 The tour starts from the ground-up (literally) showing you the simplicity of the farm and explaining how they maintain the soil for healthy trees. You will learn about the amazing life cycle of the coconut tree and how they have become one of the most productive crops on earth.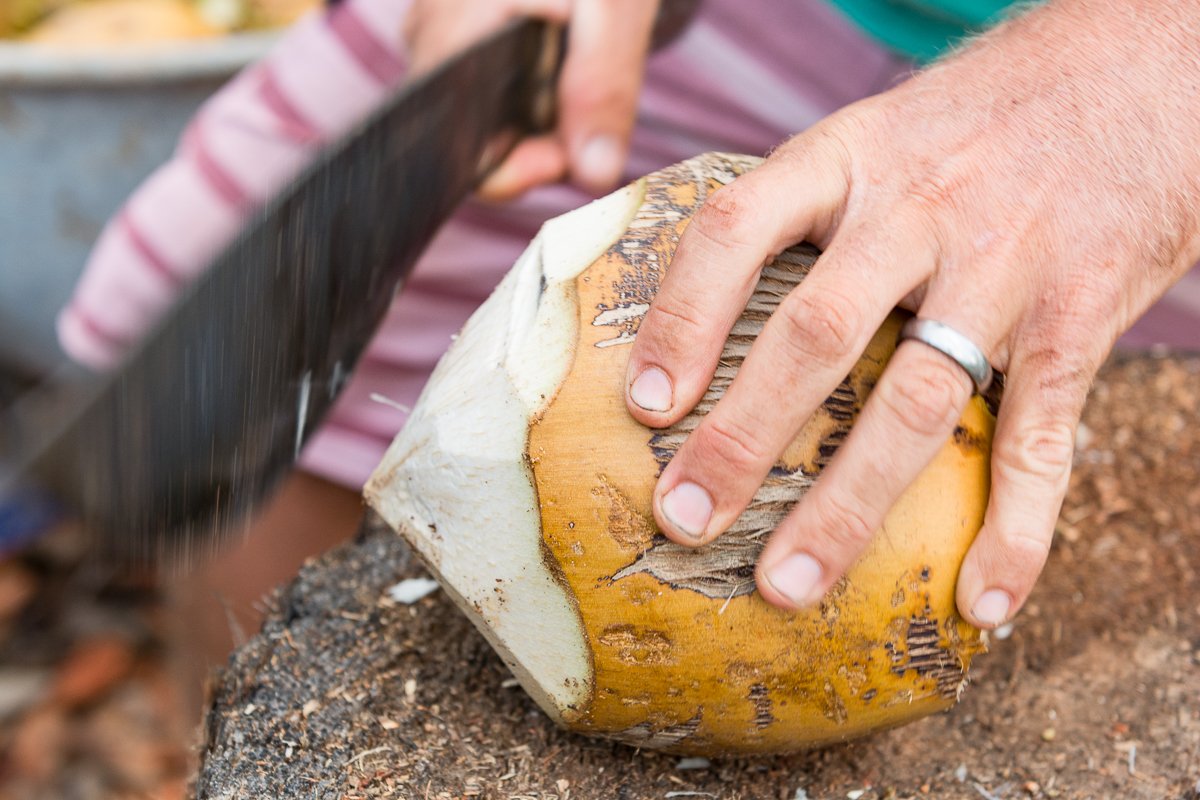 You will learn why the coconut is so important in Hawaiian history and culture and why it's important to keep spreading awareness today!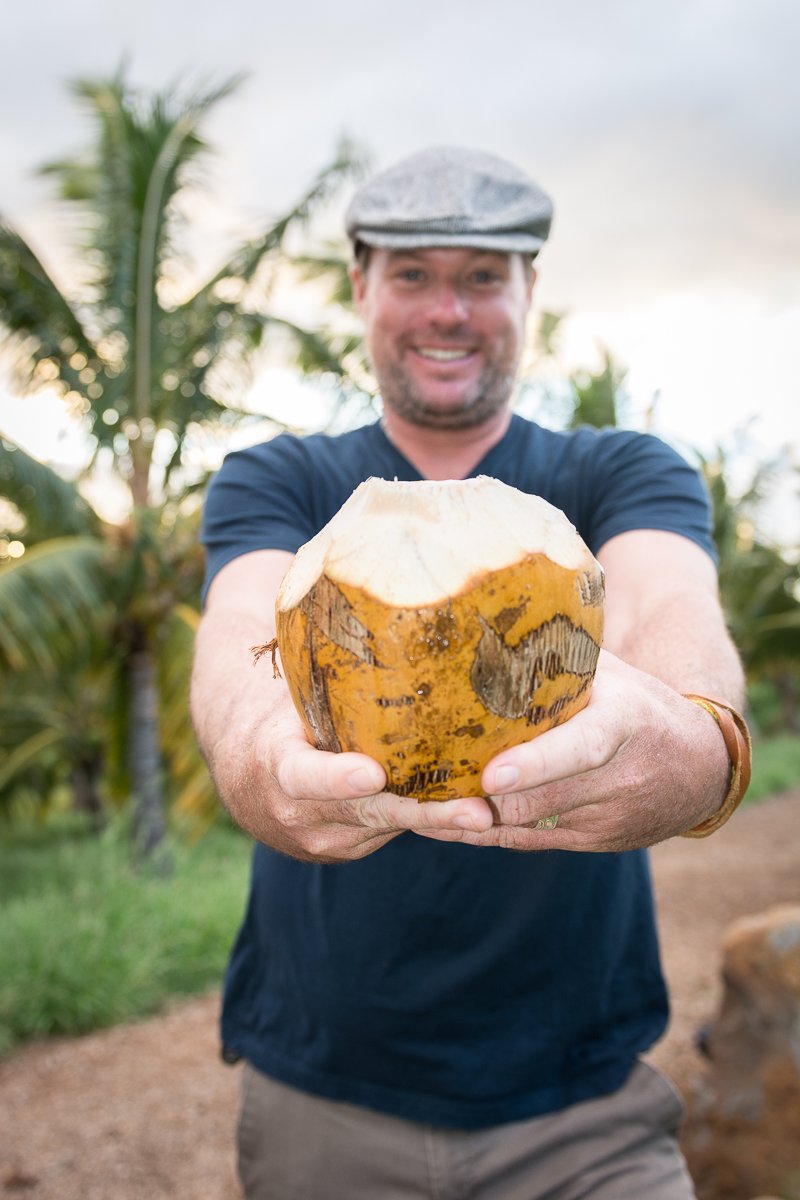 Now that you know a little more about the coconut, it's time to get your hands dirty! Learn how to open a coconut at various stages of life and learn about many ways this yummy nut can improve your health and make delicious recipes. You will get to drink straight from a freshly cracked coconut and you will even make your own coconut milk, which you will get to take home with you!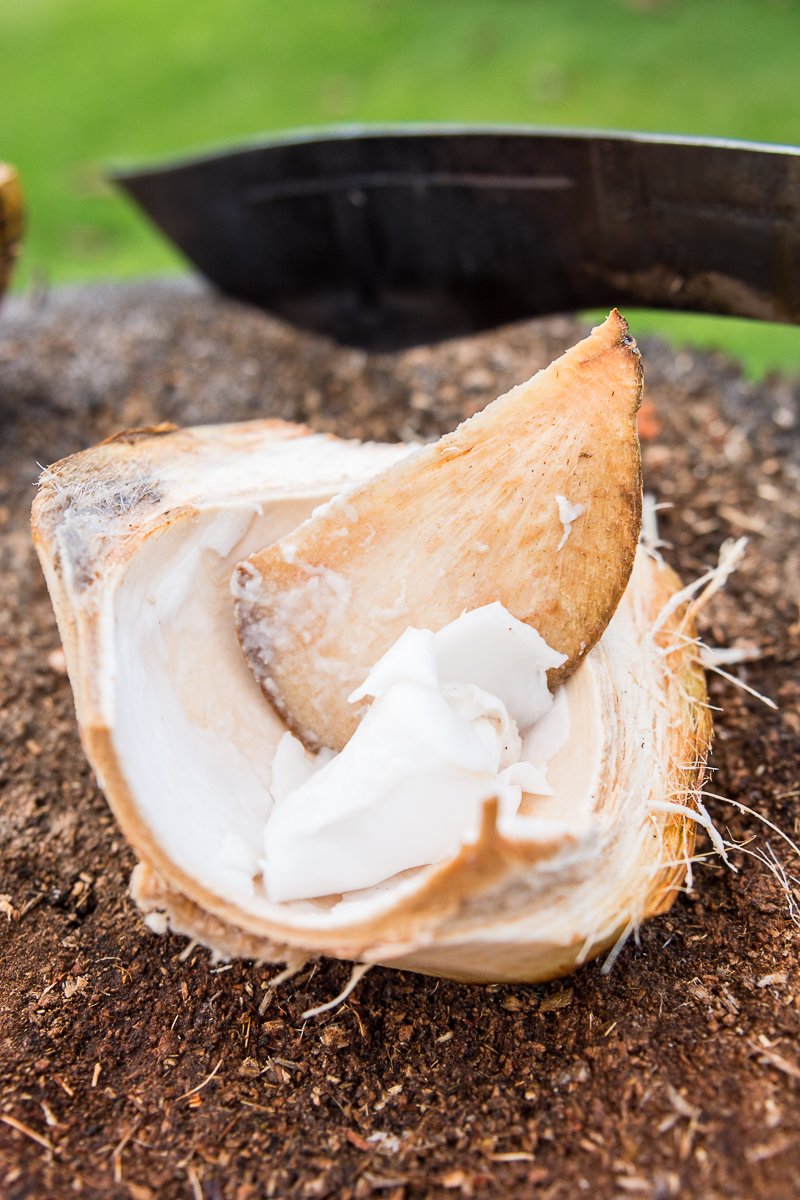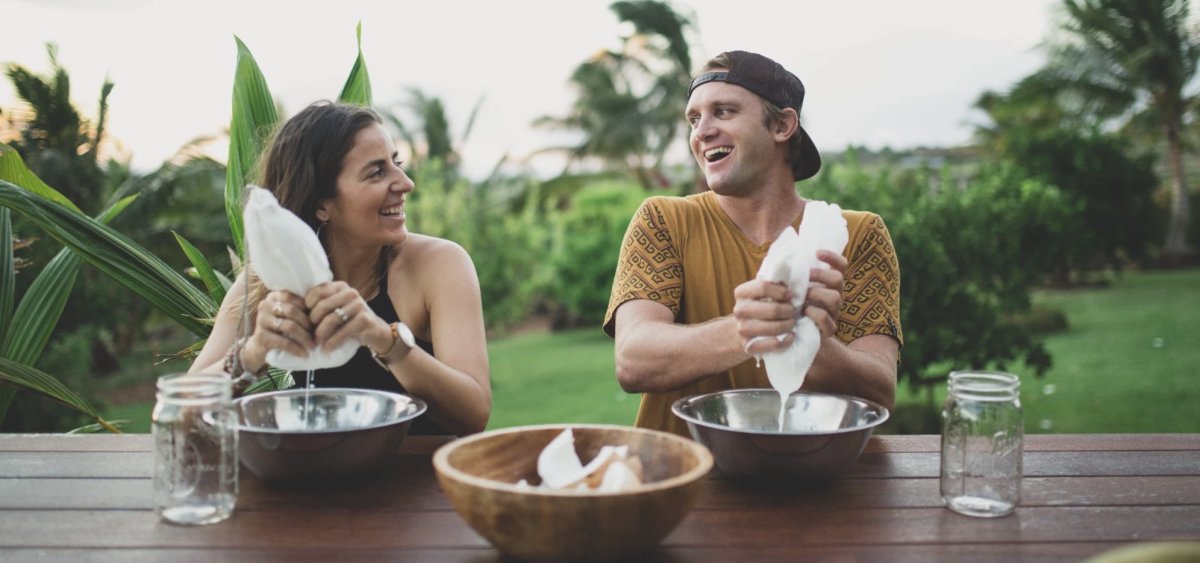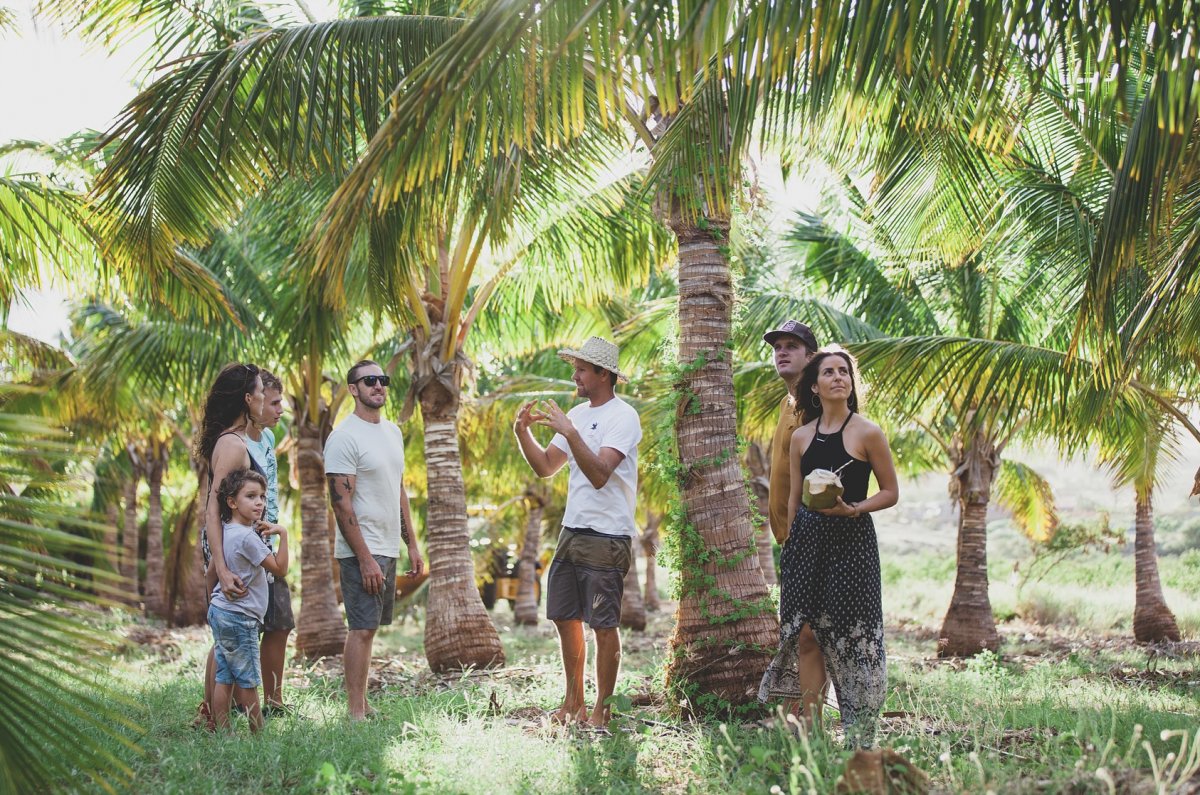 Photo courtesy of Punakea Palms
This AWESOME tour lasts about 2.5 hours and runs by appointment only. This is a great experience for couples, families and corporate outings, and private tours can also be arranged. Starting at just $39 for kids and $49 for adults, don't miss out on this charming opportunity to experience the incredible tour of Punakea Palms!
Punakea Palms also books larger events such as weddings or corporate parties. An experience not to be missed, schedule your tour today!