Surf Maui with Waves Hawaii
Back

Exotic Estates works with some of Maui's best activity providers, and if you are looking to catch waves while on vacation in Hawaii, you will want to visit the only Billabong surf and Stand Up Paddle (SUP) school in Maui - Waves Hawaii! We're pleased to provide you with this short description of their services. Led by world-famous big-wave surfer Inaldo Vieira and Billabong Surfer Girl, Val Frey, this surf school is like no other and you will be learning from true pros.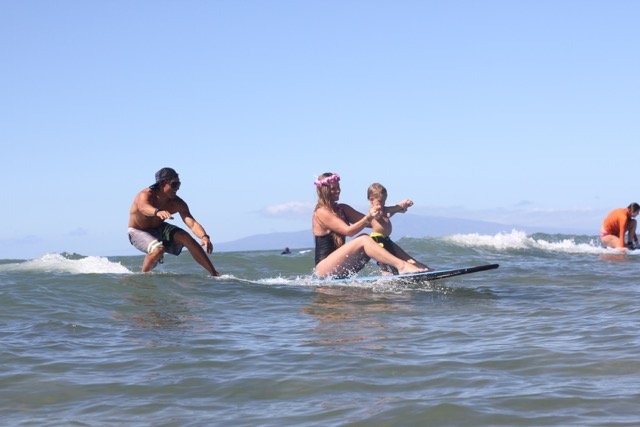 Waves Hawaii surf instructors are world class and love sharing their passion for the ocean with those who want to learn how to surf or improve their surfing. If you have ever dreamed of surfing Hawaiian waves, Waves Hawaii should be on your Hawaii travel itinerary
Offering surf lessons, surf camps, surf safari's and stand-up-paddle tours, you are sure to find the perfect option for you and your family. You will have memories that will last a lifetime and have the photos to prove it!
Maui Surf Lesson

Beginner lessons take place at Kalama Park, where the waves are gentle and the water is shallow, providing the perfect conditions for first-timers to catch their first wave.
Maui Surf Safari
The Wave's Hawaii Surf Safari is a 3-4 day surf adventure that hits breaks around Maui and gives you a taste of some of the island's best surf spots. Whether you are a beginner looking for one-on-one training or you want to arrange a private surf excursion for your family - or milestone birthday - you are guaranteed to improve your skills and have a great time with the Waves Hawaii team.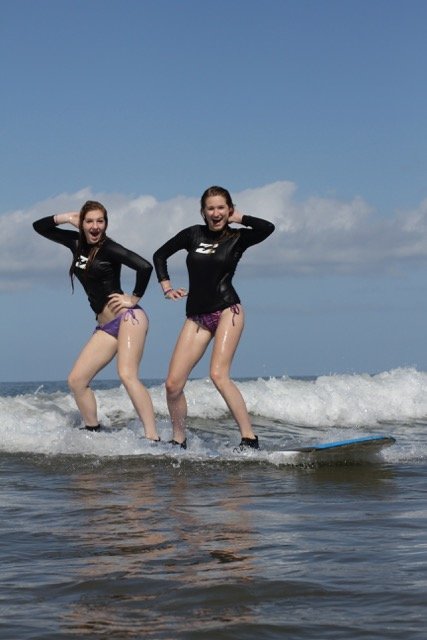 The surf safari includes boards, rash guards, reef shoes, and an instructor for the day. After your surf-sesh each day, eat lunch together while you watch a video of your lesson and breakdown your new skills. This is one of the best ways to improve your surfing and experience the different breaks on Maui.
Maui Stand Up Paddle Glow Sunrise and Sunset Tour
Have you been wanting to try Stand Up Paddle aka SUP boarding? Now is your chance to enjoy this fun water sport that is taking the world by storm, and that you can enjoy on a lake or elsewhere. Waves Hawaii will take you to calm beaches where you can learn to paddle and maybe even get a chance to see turtles and whales (in the right season) while you cruise across the gorgeous Wailea coastline.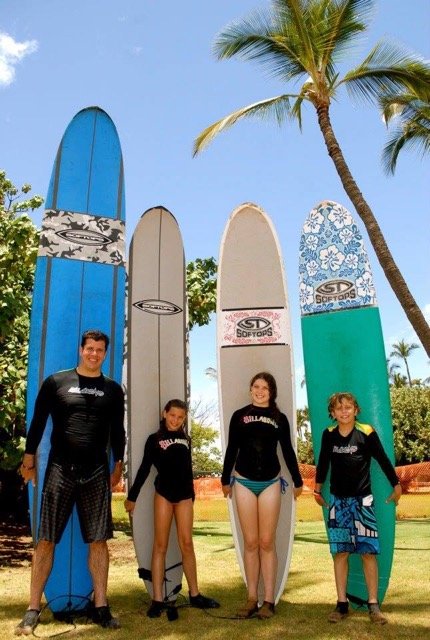 This tour is geared toward the early-riser. You will realize it was worth it when you are snorkeling in the crystal blue waters of the Pacific. This is a great excursion for the whole family, and, after a brief ocean safety briefing, you will be ready to hit the water and experience the magic!
3-day Maui Surf Camp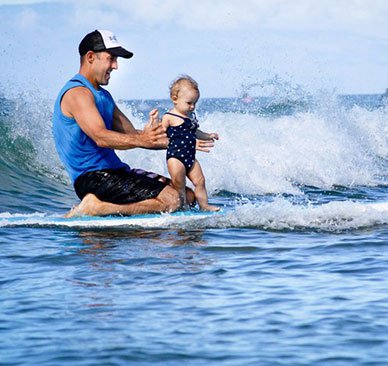 This private surf camp takes place at Kalama Park for three days and is designed to take your surf skills to the next level. You will experience two hours of lessons each day and you will also have access to your own surfboard, rash guard and reef shoes. There is also a water photographer to send you home with lasting memories.
Billabong Girls Surf Trips
The Billabong Girls Surf Trips are enjoyed by young women all over the world and is the perfect camp for female surfers of any level. This unique experience is for like-minded ladies that want to travel and surf in warm waters to exotic locations and meet new friends, get rad gear, and be a part of the women's surf movement.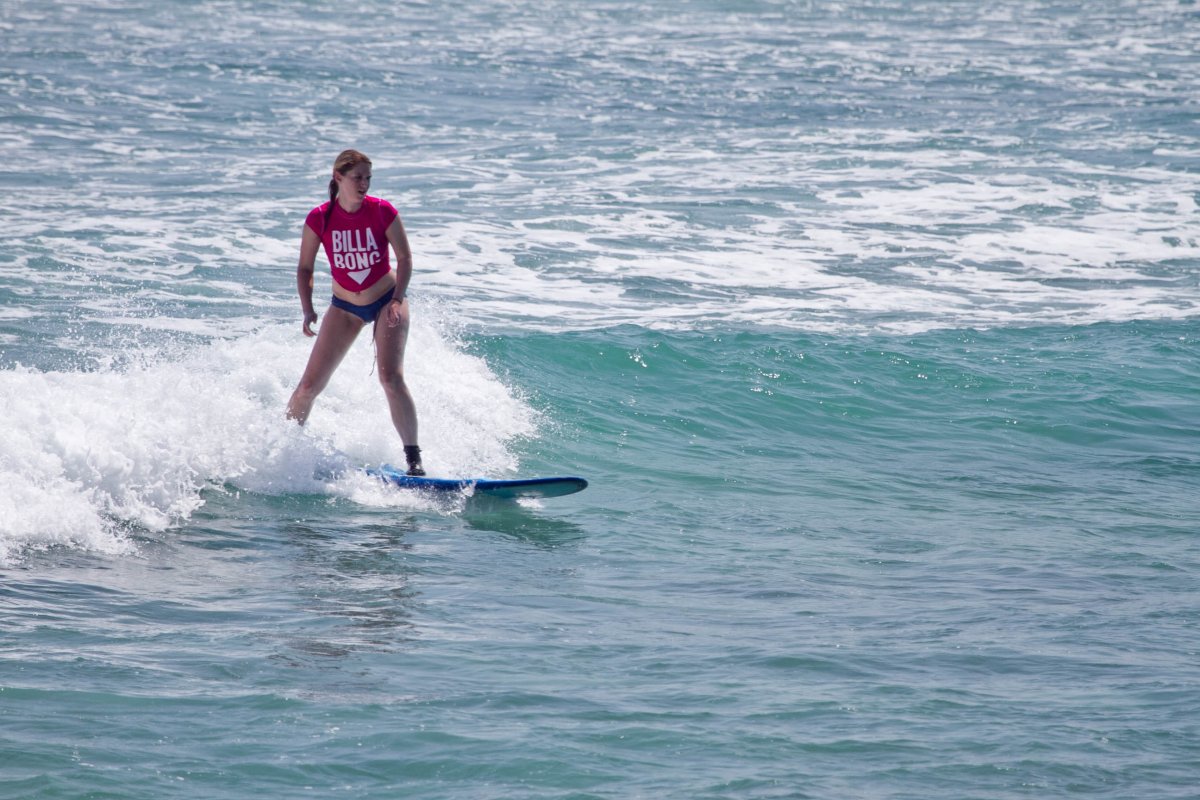 Women of all ages can improve their skills and make friends. Travel with world-class instructors around globe and catch some of the most beautiful waves on earth. All you have to do is pack your bikini and book your flight, and Waves Hawaii will take care of the rest.
Val Frey is a surfer girl from Hawaii and travels with the group. A true ambassador of women's surfing and of the Aloha Spirit, Val and Waves Hawaii have teamed up to bring these dreams surf trips to life and make them available to women of all ages and ability. Val loves sharing her joy and knowledge of the ocean with other women, and is excited to promote women's surfing and surf travel.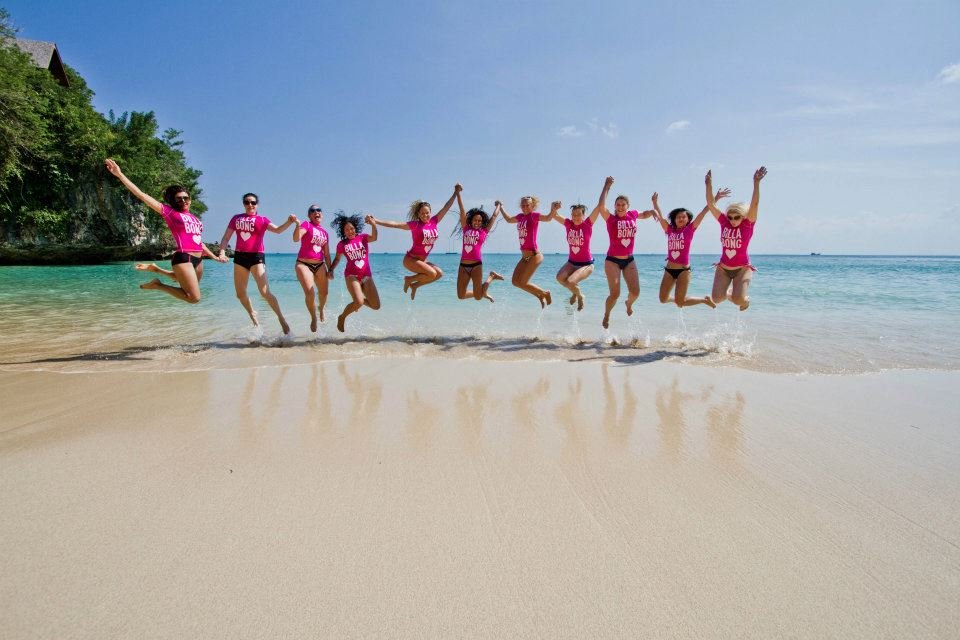 Each location has advanced and beginner waves so you can be surfing a nice beginner wave or a fast and hollow reef. Either way, this would be an amazing way to reach your goals and make friends for life.
All photos courtesy of Waves Hawaii.
Written by Shanon Searls
Blog Subjects: Maui, Surf in Maui