Hang Loose in Maui!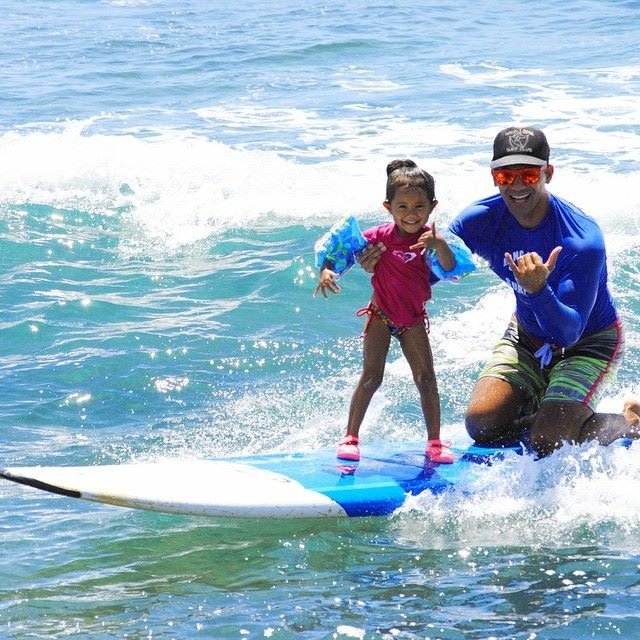 Have you always dreamed of learning how to surf? If you are traveling to Maui, you can feel what it's like to ride a wave in the island's pristine blue waters. Learning how to surf is the perfect venture for you and your guests!
Surfing is an important part of Hawaii's cultural heritage and the most skilled surfers often belonged to the upper class, including the Chiefs and warriors! The better you were at surfing, the more respected you were.
Around the beginning of the 20th century, Duke Kahanamoku, aka the "Ambassador of Aloha," was an Olympic medalist and avid surfer who helped introduce the sport of surfing to the world. Now people from all over the world come to Hawaii to experience the waves for themselves.
Renting a vacation home on Maui gives you the perfect opportunity to take the family for a surfing lesson. We got to know Maui native Abner Nakihei Jr., the owner and founder of Hang Loose Surf Club, and asked him about how to prepare for your first surfing lesson in Maui!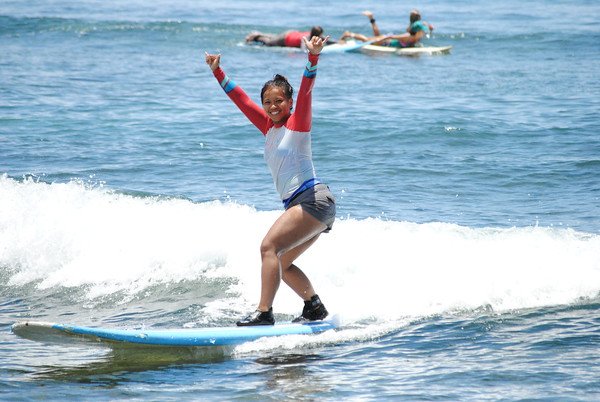 Q&A With Hang Loose Surf Club
EEI: How long have you been surfing?
Abner: I have been surfing over 20 years
EEI: How old were you when you learned to surf?
Abner: I started boogie boarding when I was 5 years old and really started surfing when I was 10 years old.
EEI: What is your favorite part about surfing?
Abner: I just love the feeling of catching a wave! It really is our Hawaiian rollercoaster ride:)
EEI: What are you doing when you're not surfing?
Abner: When I'm not surfing I'm hanging out with my beautiful wife and our cute and loving 5 year old daughter!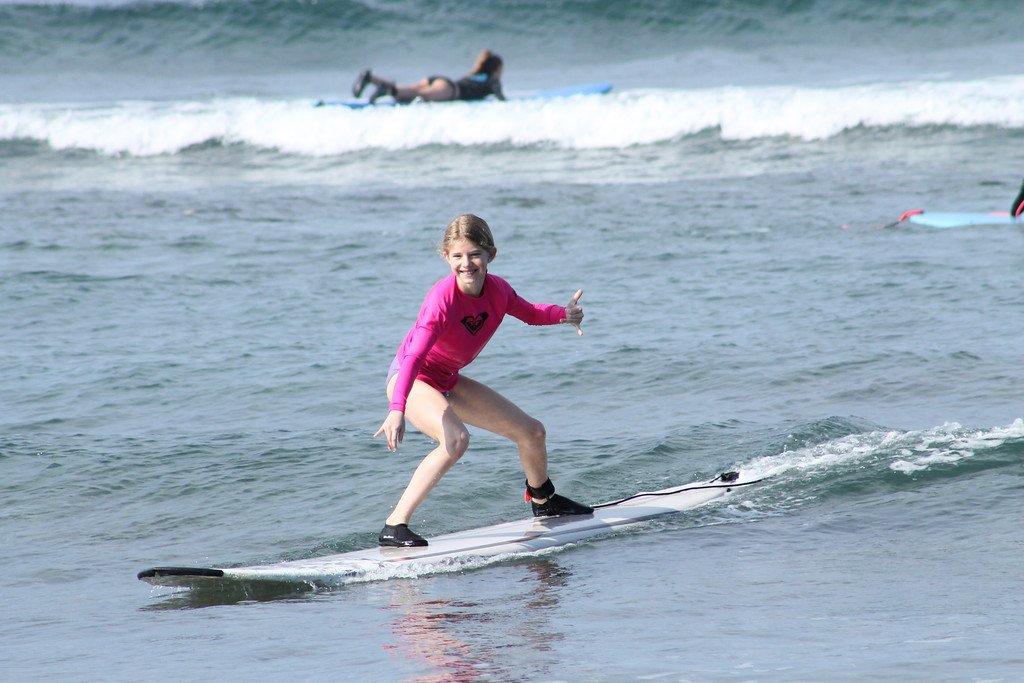 EEI: Can we learn to surf in Hawaii year round?
Abner: In Hawaii the average temperature is about 75 degrees so yes you can surf everyday.
EEI: How can we prepare for our surf lesson beforehand?
Abner: Go watch my How to video on our Hang Loose Surf Club YouTube channel.
EEI: Are there sharks or other sea creatures to worry about?
Abner: Yes, Sharks live in the ocean where we surf. But our surf spot called "Lahaina Breakwall" has a natural reef, which keeps out sharks from getting to us. YAY! Here 2 tips for avoiding sharks: 1) never surf in murky waters 2) never surf by yourself
EEI: What should we wear?
Abner: I provide rash guard shirts and protective water shoes. Please bring your swim clothes, a towel, sunscreen, water and change of clothes
EEI: Can we bring a GoPro?
Abner: Yes, I'm all about the evidence of seeing yourself surfing in Hawaii. You need proof when you brag to your friends. Lol. Please use a floater just in case you drop it in the water. I have seen tons of people lose GoPros. It must be the GoPro headband so you can paddle your surfboard. Many times people worry about the GoPro and get hurt.
EEI: Do you offer private surf tours for experienced surfers?
Abner: I do not offer private surf tours at this time.
EEI: How long is the surf lesson?
Abner: All lessons are up to 2 hours long.
EEI: How many people are in the group lesson?
5-6 people are in a group.
EEI: Anything else you would like us to know about you and Hang Loose Surf Club?!
Abner: Safety is my number one priority and fun is not too far behind! My past surf students say I'm really laid back and patient. I say they are right! My students also think it's cool that I'm native Hawaiian and live on Hawaiian homelands, which is similar to Indian reservation. 80% of my students stand up on their first wave! If you try your best and listen to my easy steps, you will surf in Maui! If you want to learn to surf in Maui come look for Abner at Hang Loose Surf Club!
Get out and surf!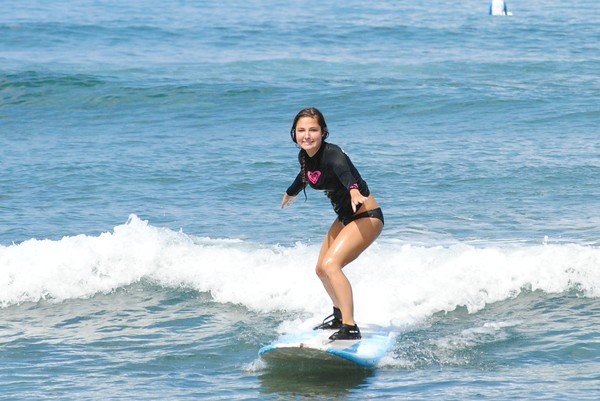 For questions about booking a session with Hang Loos Surf Club, contact your Exotic Estate's Reservation Specialist. Now get out there and catch some waves!