Maui Surfer Girls
Back

Maui Surfer Girls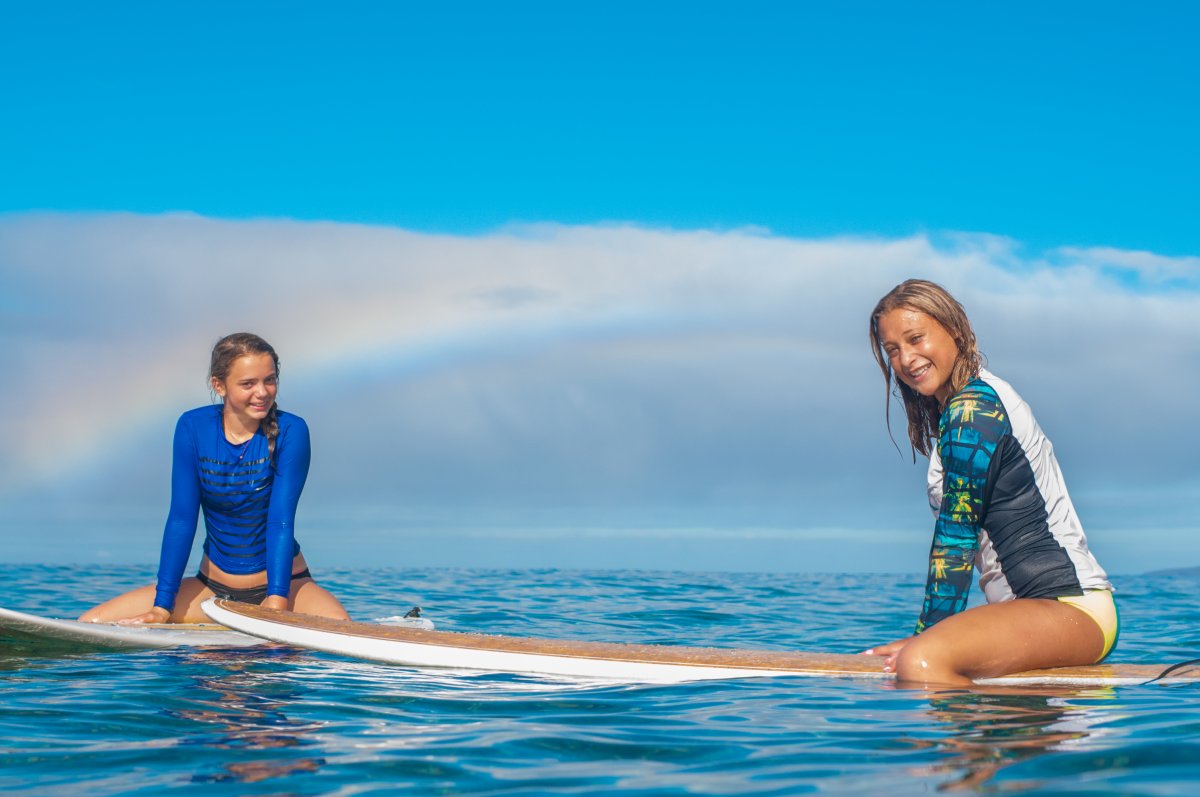 If you are looking for a Maui adventure during your stay at an Exotic Estates vacation home, look no further! Maui Surfer Girls offers all types of surf lessons in the warm waves of Maui.
From three to 80 years, Maui Surfer Girls offers surf lessons, stand up paddle board (SUP) lessons, and summer surf camps to surfers of all ages and abilities. Specializing in small groups, families, and newlyweds, Maui Surfer Girls isn't just for girls - the school is open to all. You and your group will have an amazing experience, whether it's your first time or you're seasoned surfers!
Where It All Started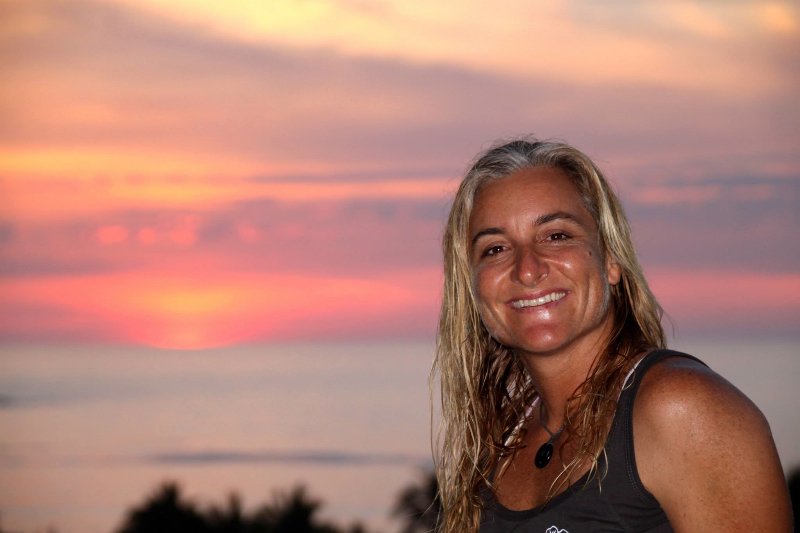 Founded by Dustin Tester, Maui Surfer Girls has been nationally recognized for their signature teen girls surf camps. Offering an amazing team of female mentors and coaches, these camps help young women build self-confidence through learning the sport of surfing.
Dustin has been a multi-sport water athlete since the age of seven, when her dad taught her how to surf in Maui. Dustin's resume is quite impressive! She has been a competitive skim boarder, surfer, and outrigger paddler. She even spent some time in the North Carolina whitewater kayaking and rock climbing scene.
While studying in school in the desert canyons of the San Juan River, Dustin got her inspiration for Maui Surfer Girls when writing her thesis project on creating a rite of passage for teenage girls. She received her bachelor's degree from Prescott College's, wilderness therapy program. Dustin's work with the Voyager Outward Bound School also fueled her passion for personal development through outdoor education. She's taught hundreds of students about the stoke of surfing, and living aloha.
Always adding to her bucket list, Dustin has skydived, tow surfed Jaws, written a book, surfed in Africa, taught Cher (yes Cher) how to surf, and recently completed an Ironman. In her free time she enjoys skateboarding & surfing with her dog Luna. In 2016, Dustin was named at Maui Maverick by Maui Visitors and Conventions Bureau.
Surf Lessons and Camps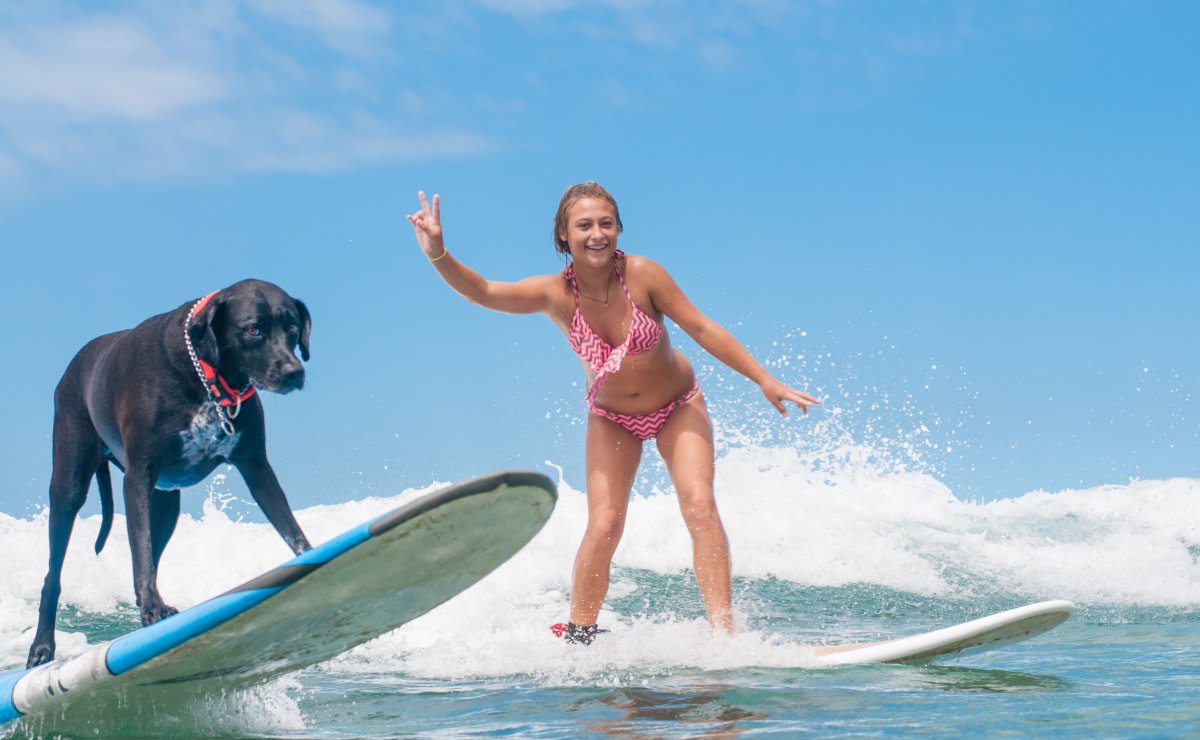 Co-ed Lessons
Despite the name, Maui Surfer Girls isn't just for girls. Dude's are welcome too and they even offer co-ed surf and SUP lessons. These lessons are intended for beginner to intermediate surfers and take place at Ukumehame Beach Park, which is eight miles south of Lahaina.
The surf lessons provide one instructor for every four students, which allows them to tailor lessons to their students' abilities. For each lesson, students are provided with a surfboard, rash guard, and booties.
Overnight Surf Camps for Teen Girls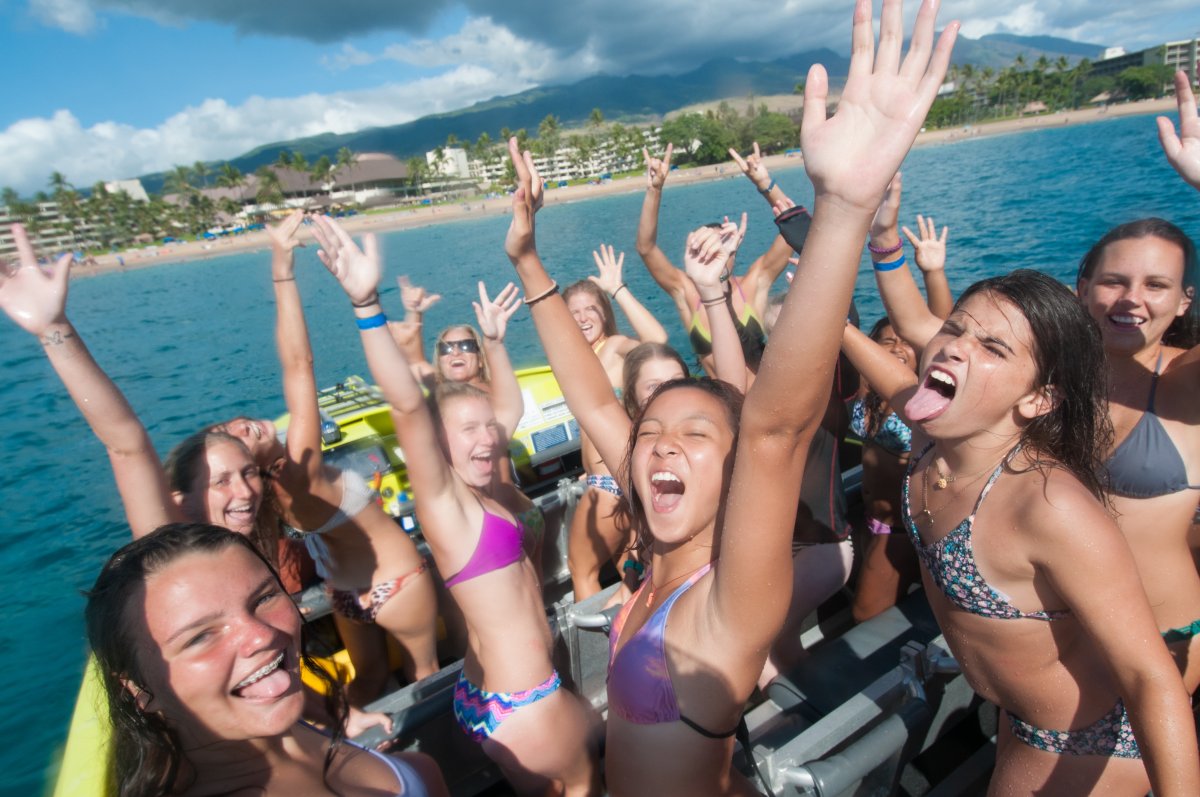 If you are traveling with a young teen, then this is the perfect opportunity for her to learn how to surf and make lifelong friends! Maui Surfer Girls takes surf instruction and experiential education to the next level and offers weeklong signature surf camp programs for teen girls (during the summer months).
This program has acquired national recognition in popular magazines and newspapers including Seventeen, Teen People, TIME and the San Francisco Chronicle. Your teen won't want to miss out on this amazing adventure!
Surf Trips
Maui Surfer Girls offers unique and personalized surf trips for women to improve their surfing skills in a supportive and all-female setting. These trips are open to women of all ages and abilities and can also be tailored to a group. If you are staying at an Exotic Estates vacation home with family or friends, this is a great opportunity to spend time together and learn how to surf, one of the most inspiring and rewarding sports in the world. You are basiclly guaranteed to make lifelong memories and may also pick up a life-changing new hobby!
For more information on lessons and camps, visit http://www.mauisurfergirls.com/camps-and-lessons/
Community Involvement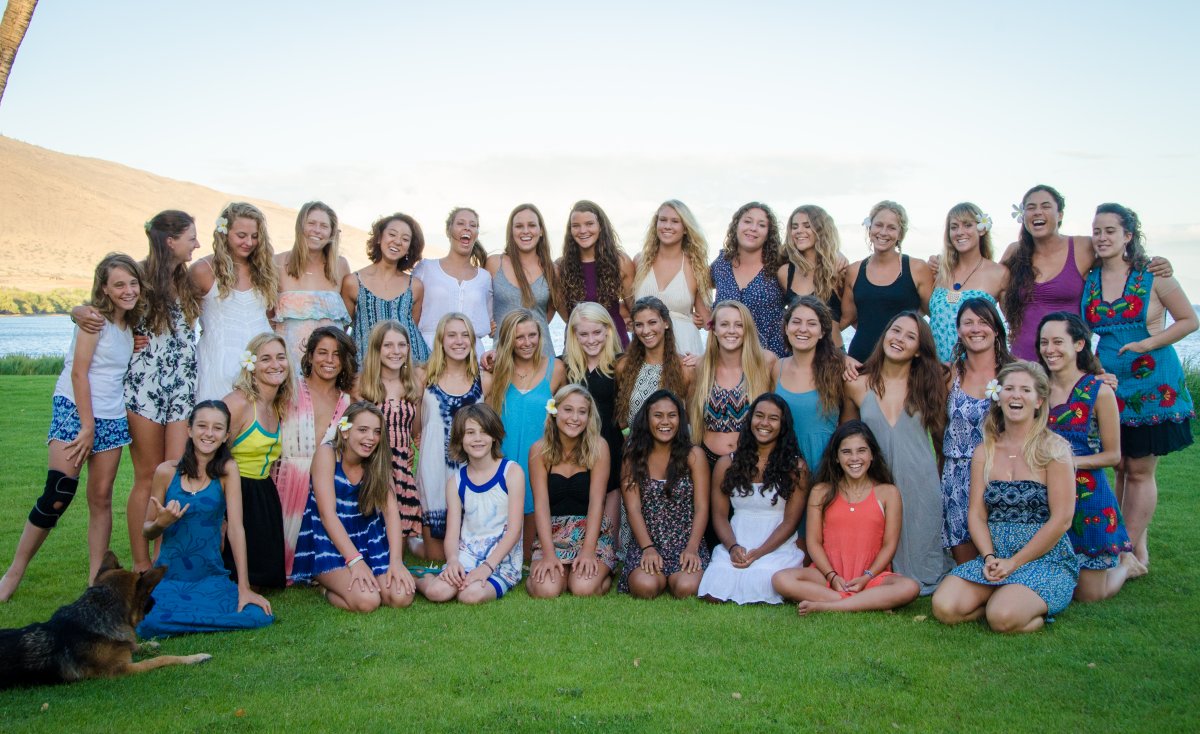 Maui Surfer Girls gives back to the local community and provides scholarships for deserving teen girls who attend the summer surf camp. Kelly Potts, who is their community outreach director, has been passionate about giving back to girls in the Maui community for the past three years.
Kelly is a team rider for NSP surfboards and Prana clothing and brings over fifteen years of professional long boarding and modeling, as well as surf coaching to Maui Surfer Girls. She's recently launched "Kelly Clinics" – a FREE three-hour surf clinic for Maui's teen girls, held on the first Sunday of each month.
If you happen to be staying in Maui during these clinics, take advantage of this amazing free opportunity to be coached by Maui's best!
Surf Today
Staying at an Exotic Estates vacation home in Maui gives you the perfect opportunity to enjoy a surf lesson with the family. Have an amazing adventure during your stay in Maui and get out there and learn how to surf!
Blog Subjects: Maui, Vacation Activities, Hawaii, Surf Lessons, Maui Surfer Girls