Although taking a hike might be one of the last things on your vacation to-do list, we suggest you take at least one day to take a hike around the island of Maui. Experience tropical paradise from a breathtaking perspective where you will find an abundance of flora and fauna along with towering waterfalls. Whether you need a challenging workout or a relaxing breath of fresh air, we have and outstanding list of hike around Maui.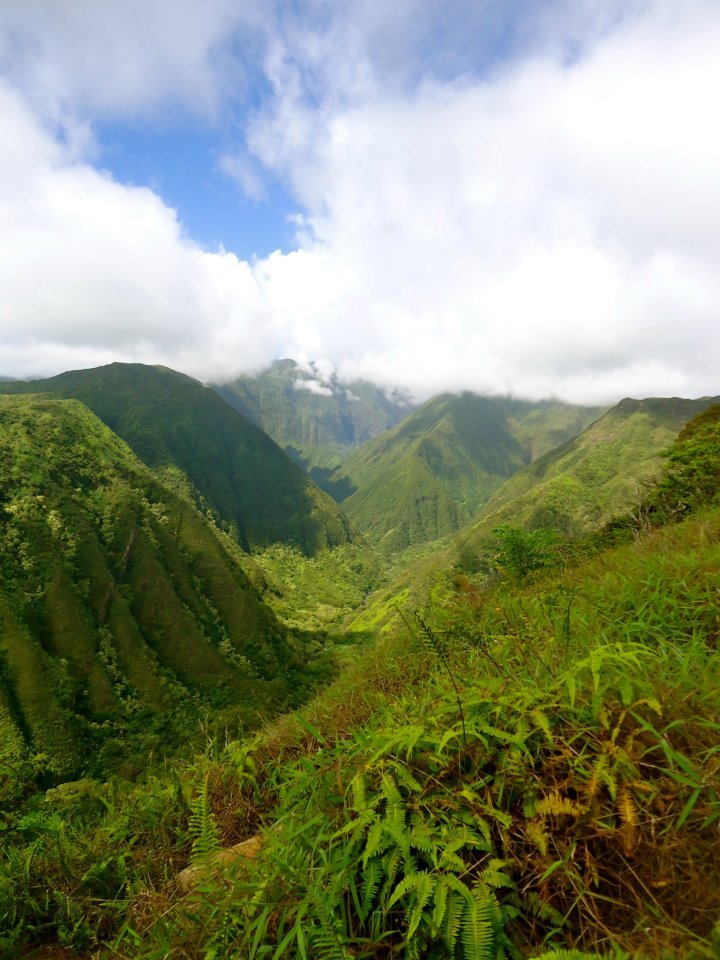 Photo courtesy Holo Holo Maui Tours
We recently collaborated with Holo Holo Maui Tours to bring you the most exclusive list of fun and gorgeous hikes on the island of Maui. Broken down by category from family-friendly hikes to hard core, you will find the best option for your excursion.
Gather everyone from your Maui vacation rental and head to the trails today!
Regular Hike for Everyone – Kids, Adults & the Elderly
Twin Falls
What we love about it: This trail is easy to navigate on your own and it is the closest waterfall hike from the "resort side." The entire trail is 1.5 miles in & out. There are several gorgeous falls & multiple pools along the way, perfect photo opportunities for your Instagram pic! There is an abundance of tropical flora & fauna such as hibiscus, banana, bamboo, ginger, etc. (try and pick out as many as you can name)! The maintained trail is found on the grounds of Waiale Farms, who offers guided tours. The Farm personnel monitors rainfall & water level in the streams and Ute is one of the farm owners. She often offers frees rides nearing the end of the trail aboard her Mule for the elderly & Kupuna only (perfect for older generations of the group). The property is also fronted by a farm-stand that offers many delicious local treats
Local Tips:
Park in the lot next to the entrance (the lot past the bridge is known for break-ins) where there is security
Always check the weather before heading out to the rainforest
Never enter streams or pools that have rushing water
Bring a towel & mosquito repellent
Water shoes are nice to have to reach the last waterfall "caveman." Two stream crossings will be necessary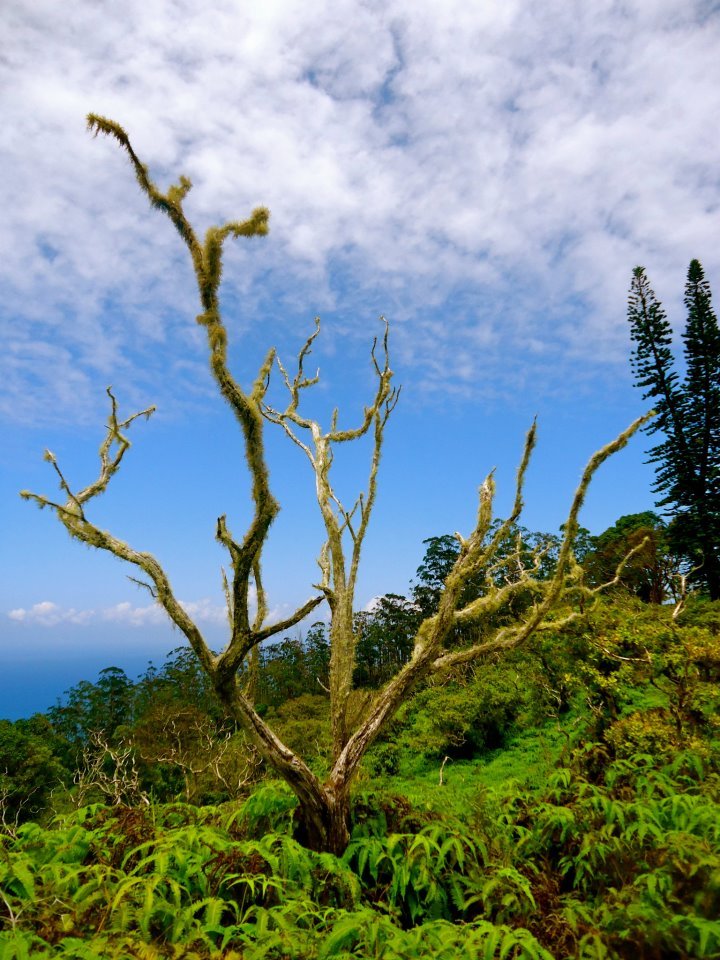 Photo courtesy Holo Holo Maui Tours
Regular Hike Great for Kids 6 & Up
Haleakala National Park (Pipiwai Trail)
What we love about it: This trail is easy to navigate on your own and boasts an impressive variety of landscape such as Hawaii's famous Banyan trees, bamboo thickets, cliffs, gorges, narrow paths, bridge crossings & waterfalls. The prize at the end of this trail is the incredible 400-foot Waimoku Falls! Swimming is possible if stream level permits and it is easy for older kids but a little challenging for the younger age group. Hiking distance is 4 miles in & out. The trail is maintained by the National Park and there is an entrance fee required ($25 per vehicle) so be sure to carpool!
Local Tips:
Time yourself properly. The trailhead is quite a distance from the resort area. Start the hike no later than 1pm in the Winter and 2pm in the Summer in order for adequate sunlight
Wear shoes that you don't mind getting muddy. The bamboo thickets don't let in enough sunlight to dry up the grounds
Pack a rain jacket – this area is known for shifting rain clouds. It's nice to have it if you find yourself amongst a sudden downpour
Bring a towel, mosquito repellent and water
Not recommended to combine it with a Road to Hana tour unless you decide to camp on the National Park grounds
Guides not permitted. Self-guided only
Regular Hike Great for 12 & Up
Waihe'e Ridge Trail
Why we love it: This trail is easy to navigate on your own, but you can also hire a private guide to enrich the experience. Guests who are interested in historical, cultural & mythological stories should go this route!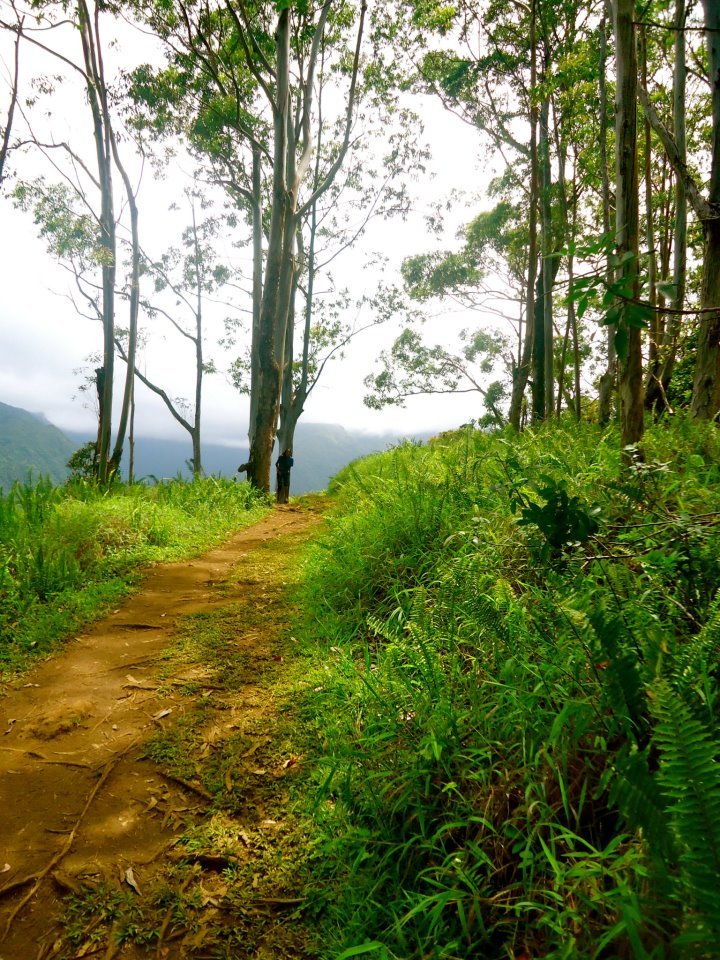 Photo courtesy Holo Holo Maui Tours
One can also learn about the many uses of the trees, shrubs & flowers along the way. Waihe's Ridge trail is kept by the State of Hawaii and is found just 30 minutes from the Kahului Airport. Hiking distance is only 5 miles in & out with a 1500-foot ascension/descent. For bird's eye views, there is a choice to climb a towering ridge flanked by two steep valleys' (great photo opportunity)! This trail boasts a vast variety of landscape including many indigenous species such as pine forest, guava groves, kukui trees, passion fruit vines, fern & ti plants, 'Ohia & sometimes even misting clouds as they rise into the hills. After finishing this hike, you will have a Great feeling of accomplishment! It is challenging work to reach the top!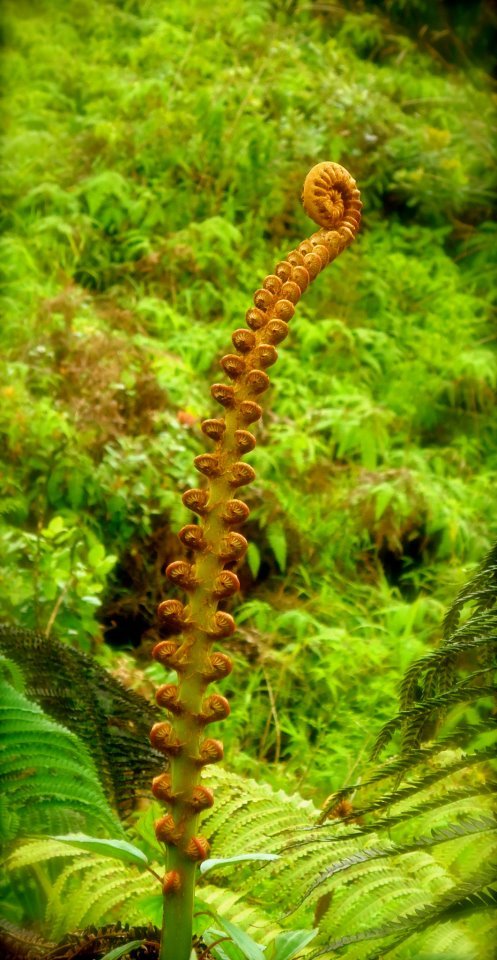 Photo courtesy Holo Holo Maui Tours
Local Tips:
Hit the trail in the morning. The earlier the better. One needs "to beat" the daily clouds that will gather near the top for the best views.
Check the weather – not a great hike in the rain
Be prepared to sweat
Wear sunscreen, bring a hat and use a long sleeve shirt. If there are no clouds, then the trail will be direct sunlight for a good portion of the day
Pack a snack to enjoy at the top. There is a picnic table to rest, eat and take in the views
Pack an adequate amount of water
Hard Core Hiking
Four Falls
What we love about it: This hike is challenging & adrenaline pumping! We recommend that you hire a guide for the best experience (we highly recommend Holo Holo Maui Tours) . There are many false trails along the way, but more importantly the locals know how to read the weather. This is not a maintained trail, but it is a relatively short in distance– just a couple miles in & out. There is a wide variety of obstacles such as stream crossings, rope assistance in steep areas, waterfall scaling, ladders, swimming to reach the other side of the trail, jumping, etc.
Local Tips:
Do not attempt on your own. Location is difficult to find and there are many false trails
Flash Floods occur frequently in the area, especially during the winter. Hire a guide to ensure safety
Wear clothing & shoes that can get wet & muddy
Bring water, a snack & mosquito repellent
Not for the faint of heart. Experienced hikers only please
Maui is filled with incredible sights and we hope you take the time to enjoy one of this beautiful hikes on you trip!
Photo courtesy Holo Holo Maui Tours