On our recent tour to inspect our Big Island vacation homes, we booked a deep-sea fishing tour with our friend and expert fisherman, Bomboy. Bomboy and his staff took us on a Hawaiian adventure, complete with a immaculate boat, state-of-the-art fishing equipment, and outstanding company!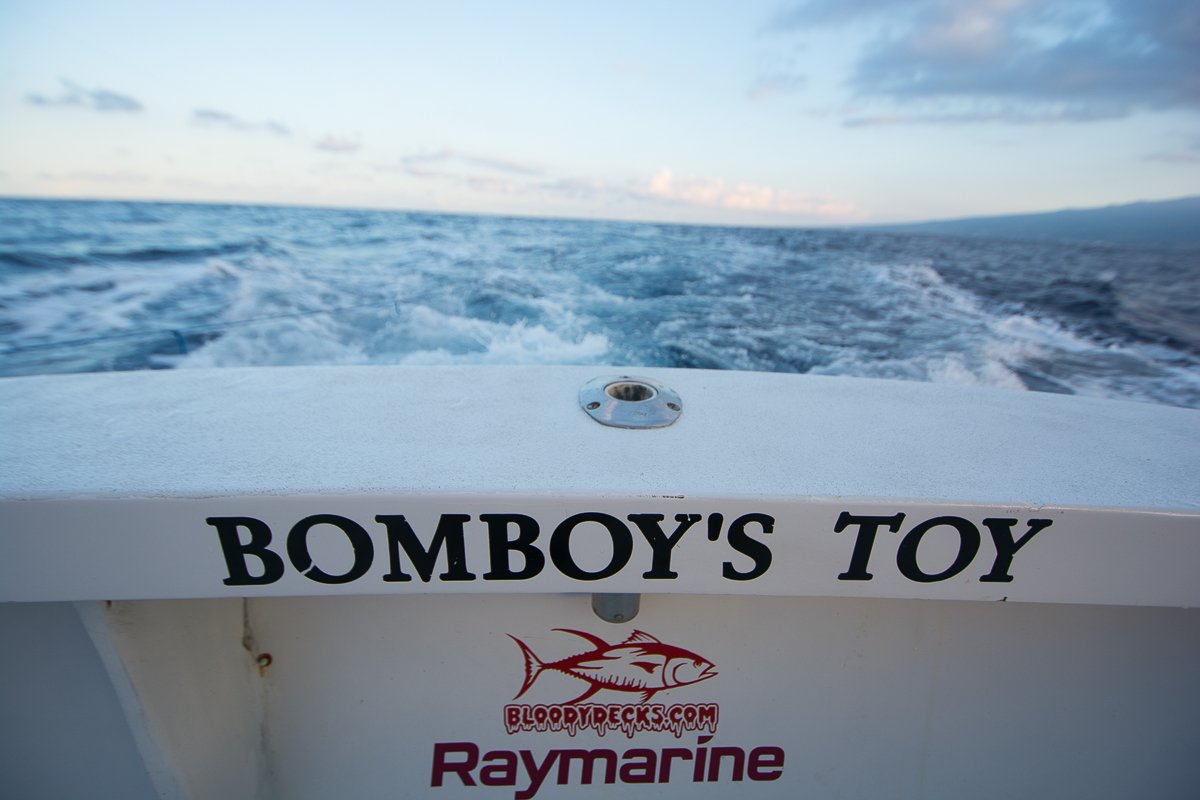 Join us as we go out to sea in search of the famous Blue Marlin!
The trip starts in the early-morning hours before the sun makes it debut, as you sleepily board the Bomboy's Toy vessel. Bomboy and his friendly staff, Jason and Ikaika are all-smiles as they greet you and welcome you onto the boat. We jumped on board, along with our water and food for the day ready to catch some fish!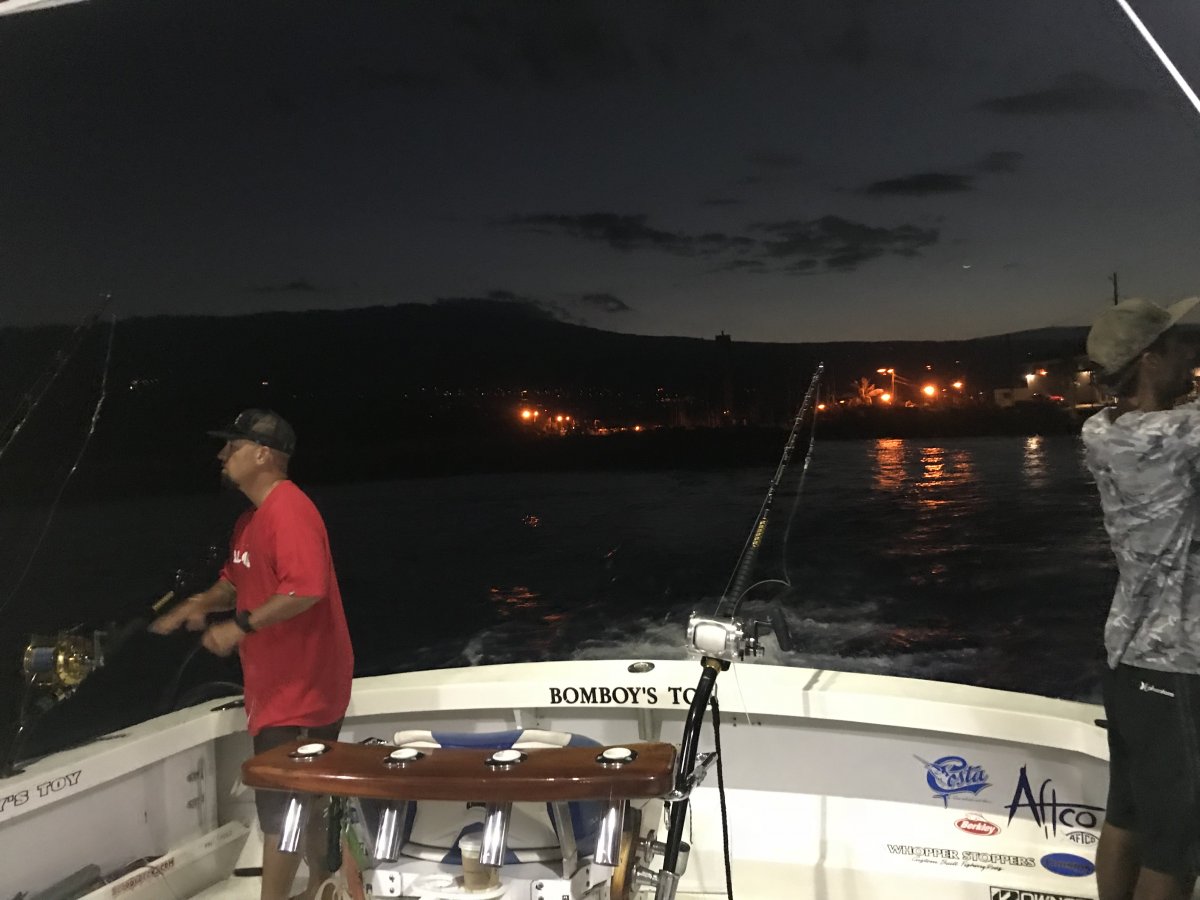 Fishing trips start bright and early, before the sunrise!
Bomboy's Toy is a 38' Bertram classic sportfisher that has been cruising the Kona coast for generations. Rebuilt in 2013, this vessel guarantees a comfortable and enjoyable day of fishing. From the spacious flybridge, breezy deck or the shaded cabin, there is more than enough seating for your entire party of up to 6 guests on your private charters.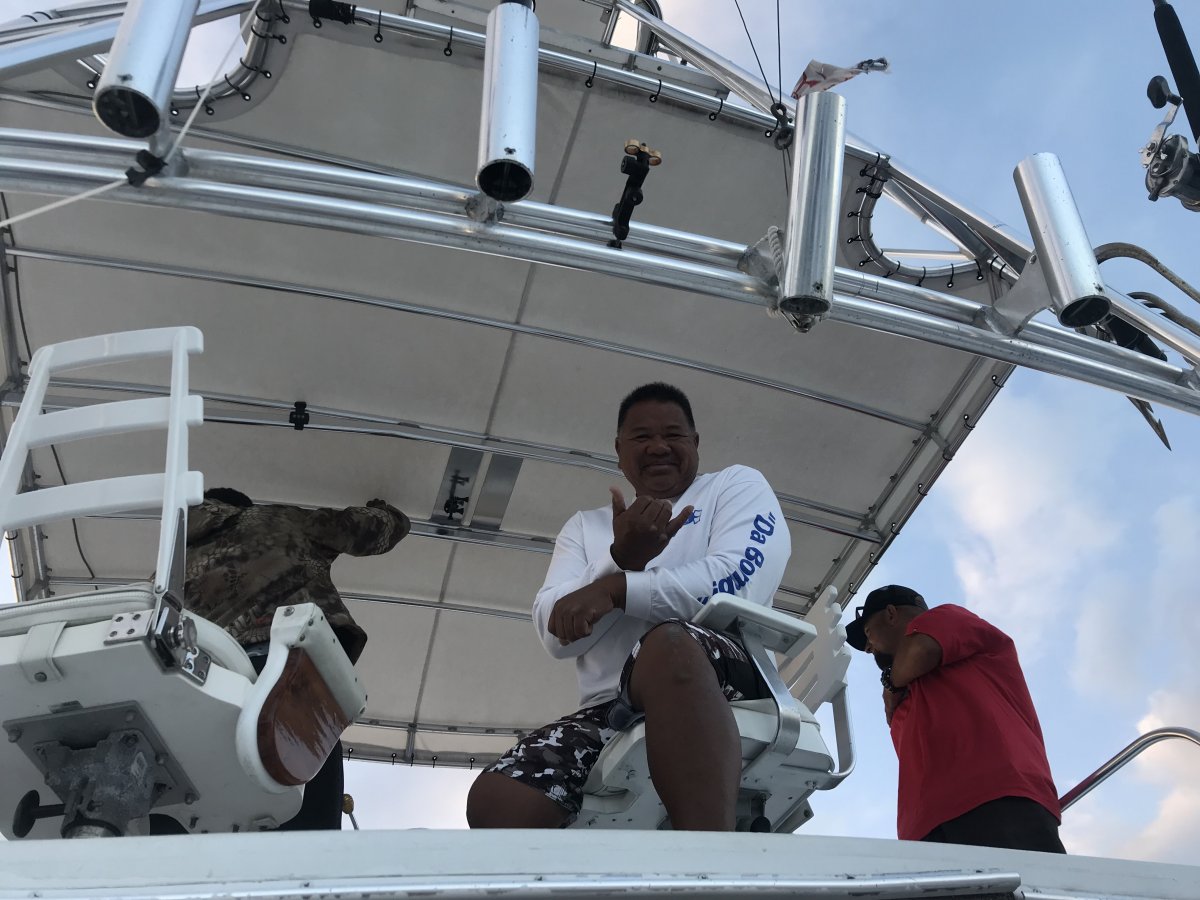 Bomboy flashing some Aloha spirit from the Captains seat
There were eight of us on the boat, including Bomboy and his crew, and we had PLENTY of space to relax and even take an early morning nap as we cruised out to sea.
Bomboy's Toy is tournament ready, outfitted with IGFA legal 130# test tackle and experienced crew. For experienced fisherman, this is the REAL deal. They can also help you and your family or friends plan tailored trips that work for any group. For those who don't want to fish but would like to experience the beauty of the Hawaiian ocean waters, this boat is a great venue for whale watching, sunrises over Mauna Kea, or a sunset wine cruise.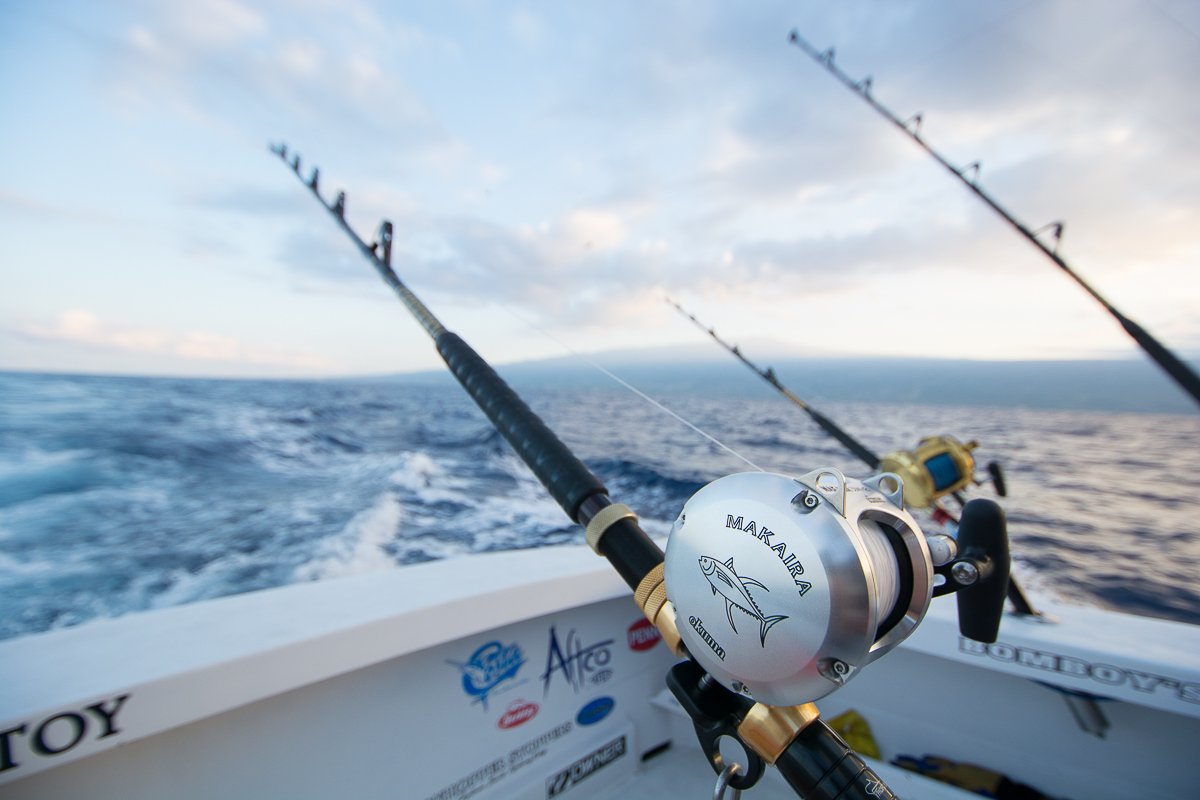 Kona is known for large Blue Marlin at any time of the year, but Bomboy and his crew are not limited to monsters. When dinner fish are the target, you can try for ono, mahi mahi, short bill spearfish, striped marlin, and even some other surprises.
Bomboy is not just any fisherman in Hawaii. He is part of a long history of fishermen of the Llanes family and is famous for his lures, especially the "green stick." Not only will Bomboy put you on the meet, he will enrich you with the stories of traditional Hawaii! A creative and well-known lure maker, Bomboy is warm and friendly, and is more than happy to share his Hawaiian history and tell you about his beloved Ohana.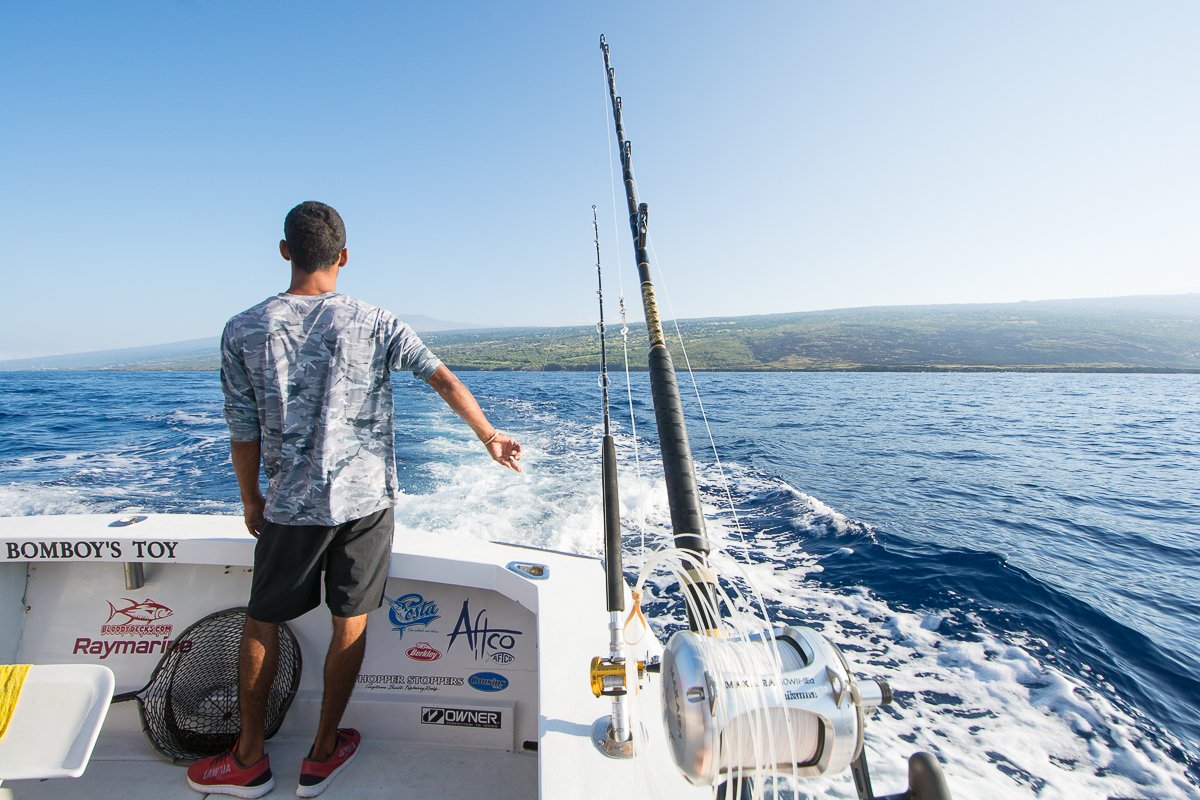 The day is full of ups and downs as you patiently wait for fish to bite. Just as you start to relax and dose off, BAM a marlin hooks and the action begins. Bomboy, Jason and Ikaika are quick to the draw as they set you up to real in the monsters. I was responsible for bringing in the bait fish, and let me tell you, it was not easy!!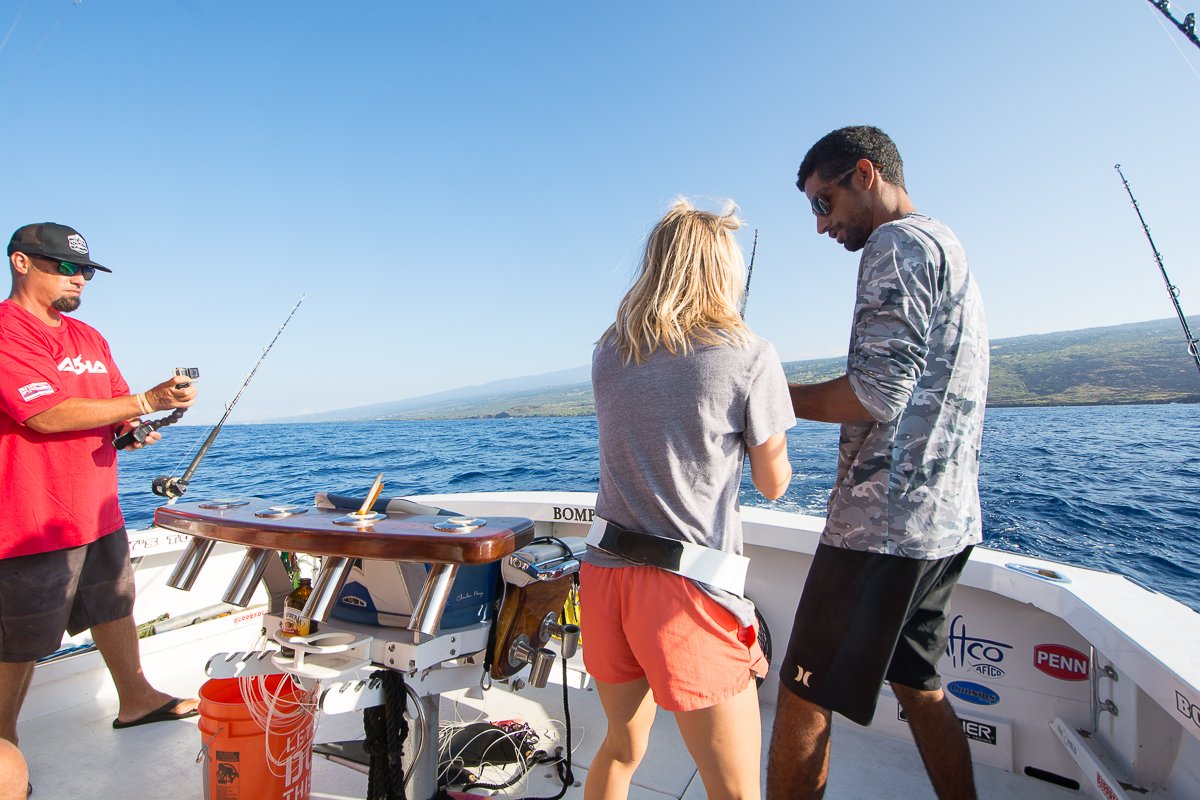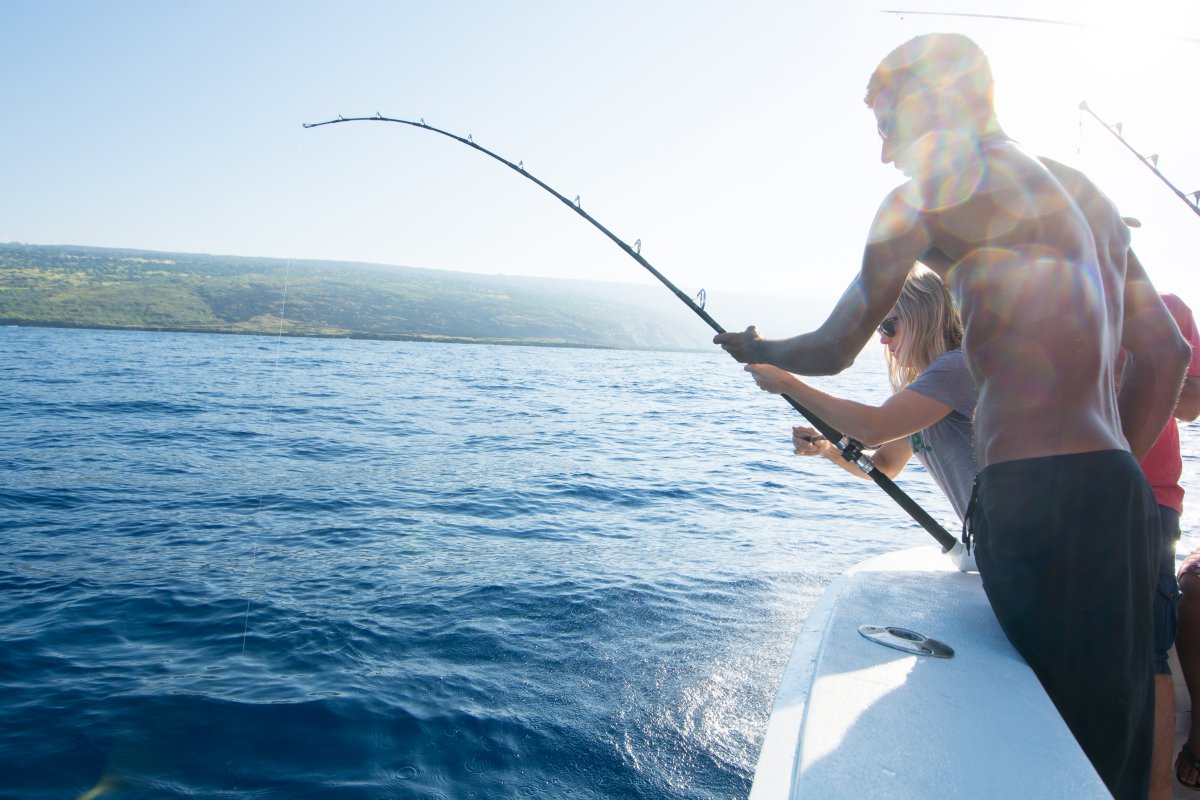 Ikaika and Jason are both Pro's and quick to give you the professional tips on reeling in the catch
Ikaika was at the ready to help me reel in this Marlin-bait. After what felt like 100 pounds of reeling in, I was surprised to learn I was just getting started. Admittedly, I thought I would hand off the reel to the pros, but I was given a little pep-talk by Bomboy himself. The Hawaiian leaned in and quietly said "no excuses," and I knew I was bringing the fish all the way in.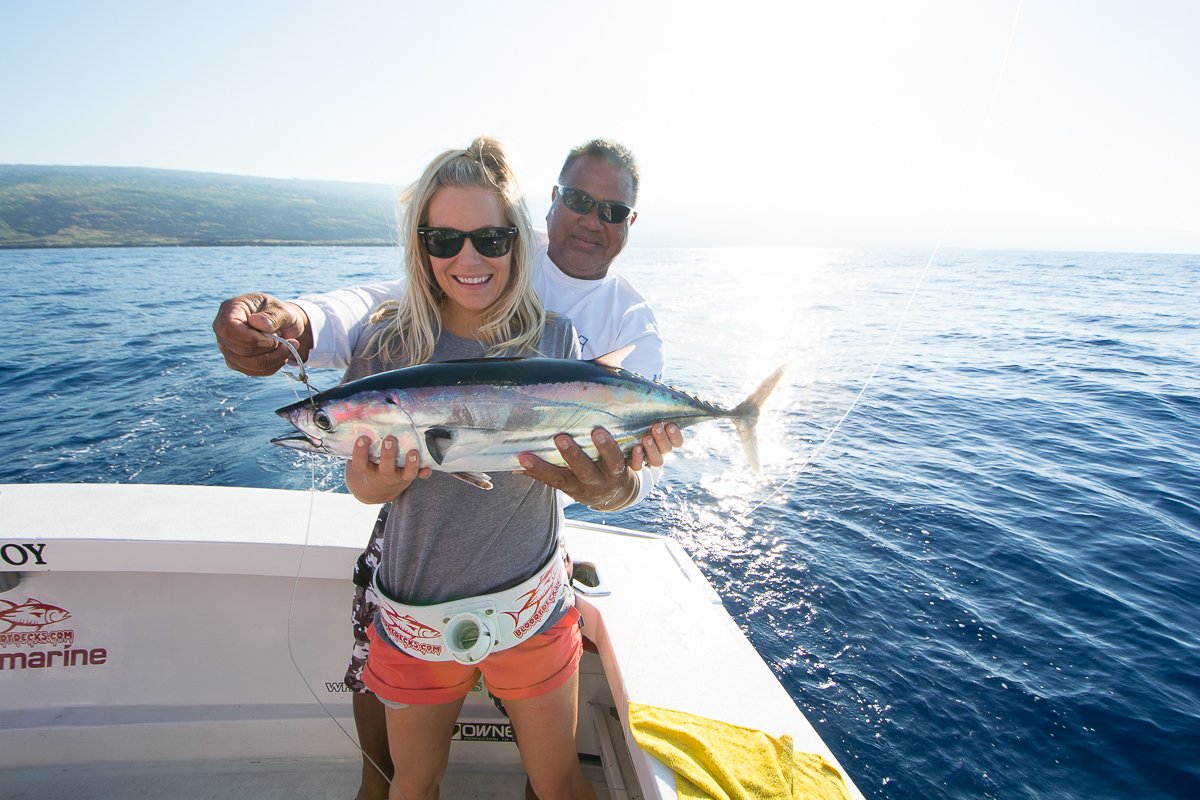 Me and Bomboy with our catch!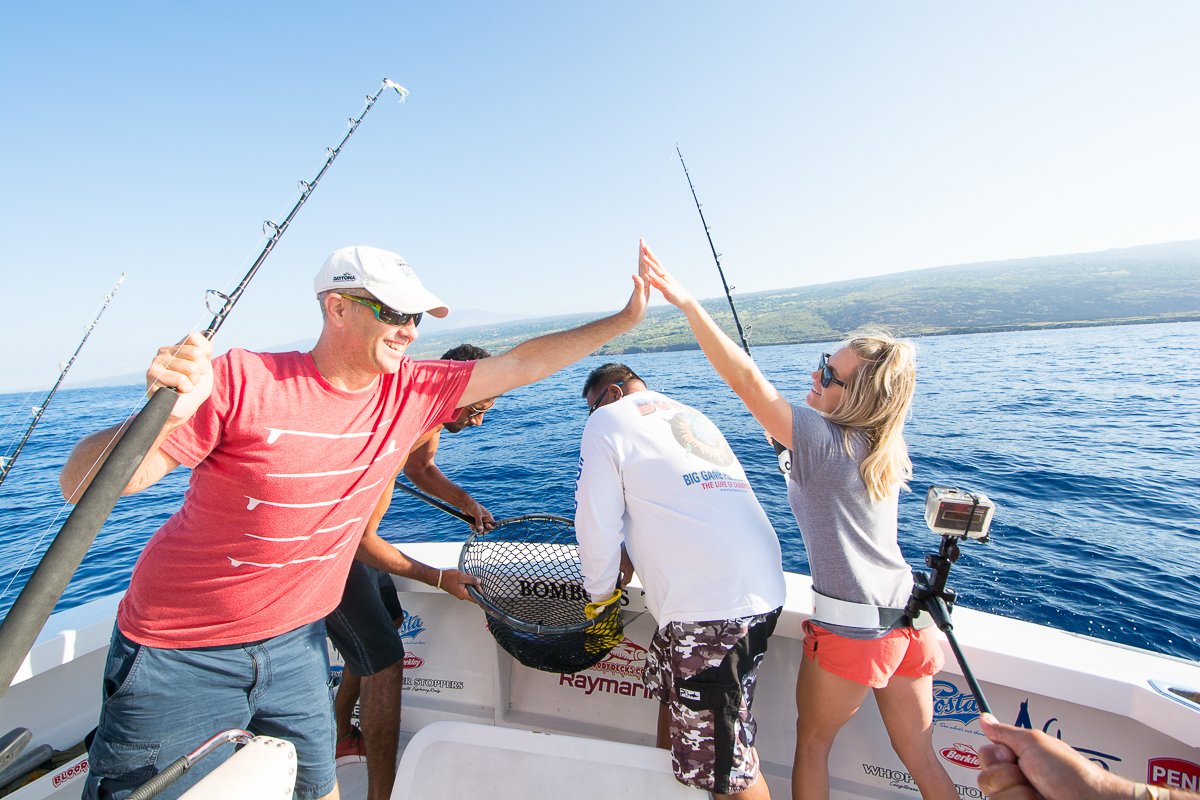 High-fives after our first catch
After about 10 minutes, I was elated to see the gorgeous bait-fish that I muscled in all by myself. With the encouragement from Bomboy himself, I was proud to bring it in and surprised at how difficult it was, but Bomboy's words of encouragement definitely kept me going.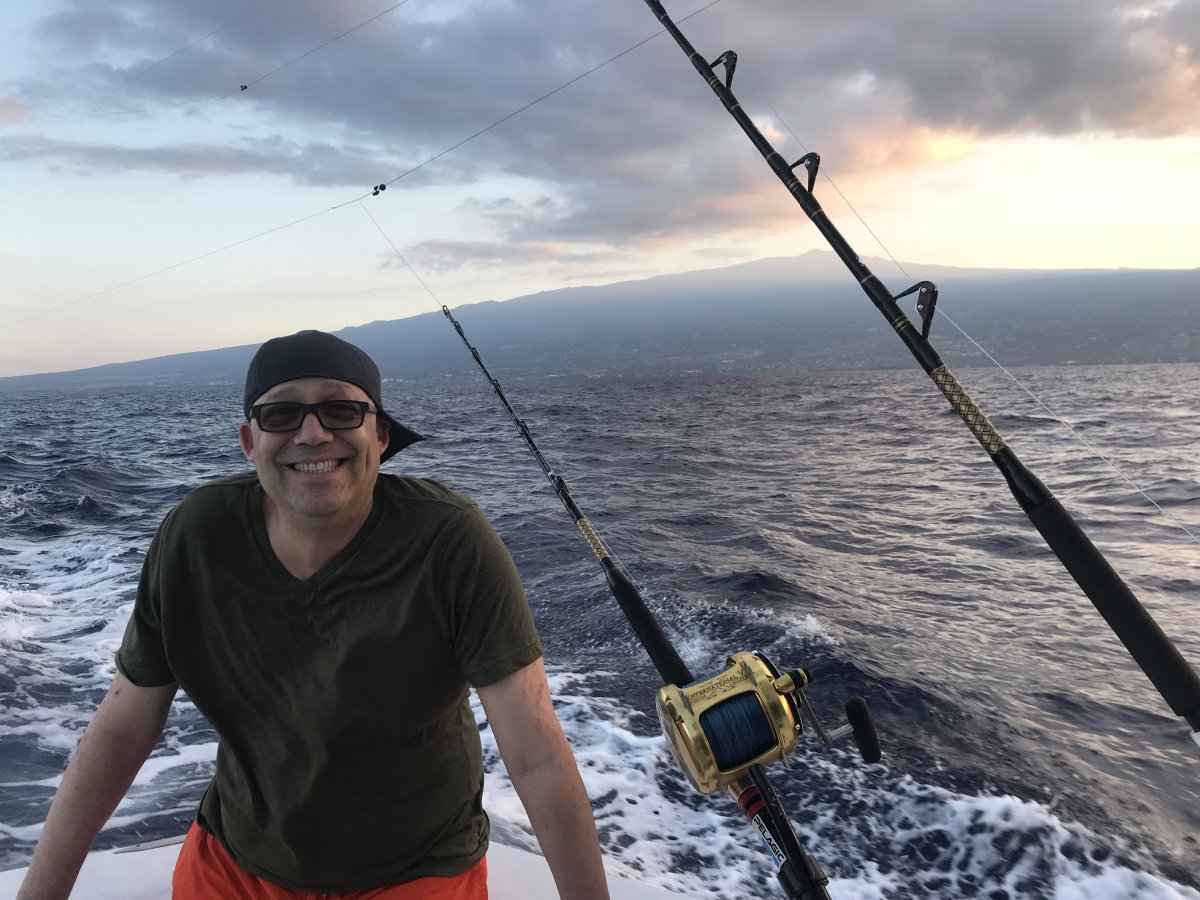 Villa Specialist Todd Tolson is happy on the Hawaiian Pacific!
On this trip, we were lucky enough to hook not one, but TWO Marlin (did we mention Bomboy was the best)?? However, we were unlucky enough to lose both (you better bring your A-game on this boat)! Often the fish are released to swim another day, as it's about the thrill catching one of these monsters and winning the fight.
One of the highlights of the trip is fisherman Jason Kunewa, a local Hawaiian who is not only a professional fisherman, but a seasoned drone pilot. Once you hook the Marlin, Jason launches the drone to capture the action on film offering proof that you hooked a big one for folks at home.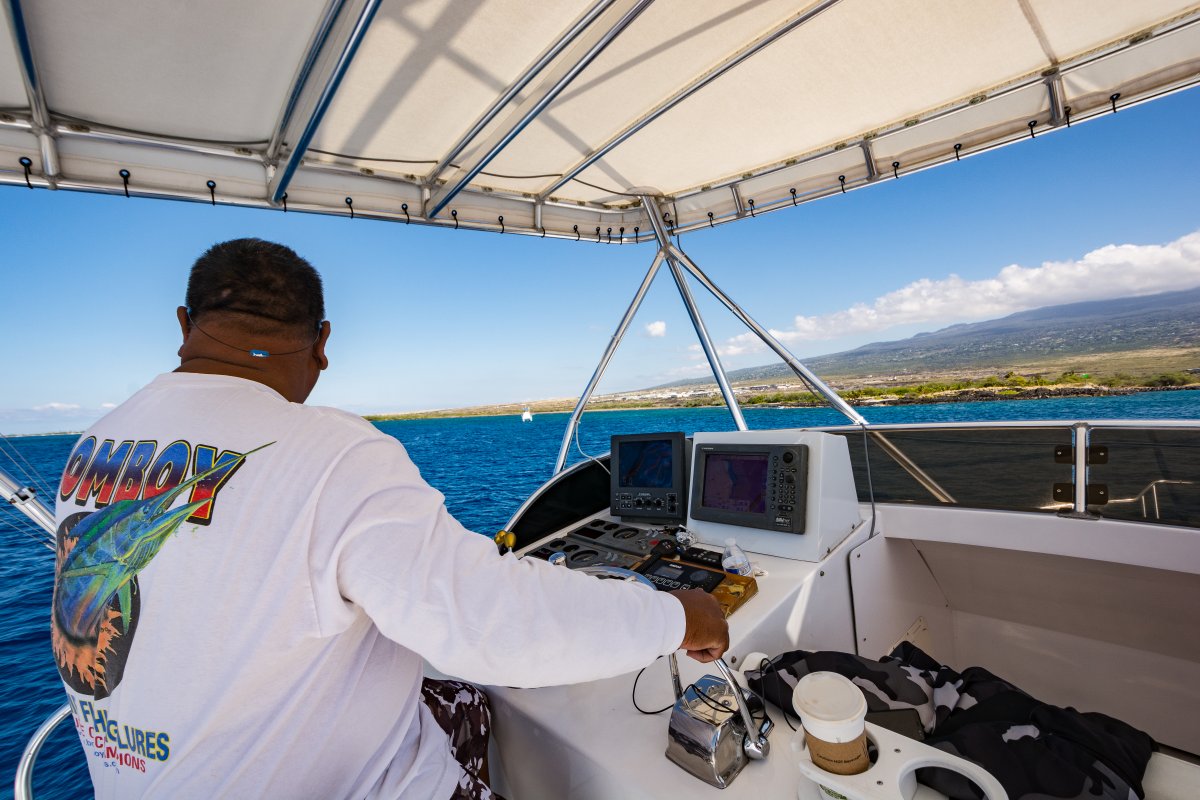 Bomboy stearing his toy!
Bomboy and his crew provide a world-class experience for experienced and novice fisherman alike. The Exotic Estates team had a great time and we can't wait to get out with Bomboy again!
Locals tip – book this tour early on during your stay so you can enjoy the fresh fish throughout your vacation!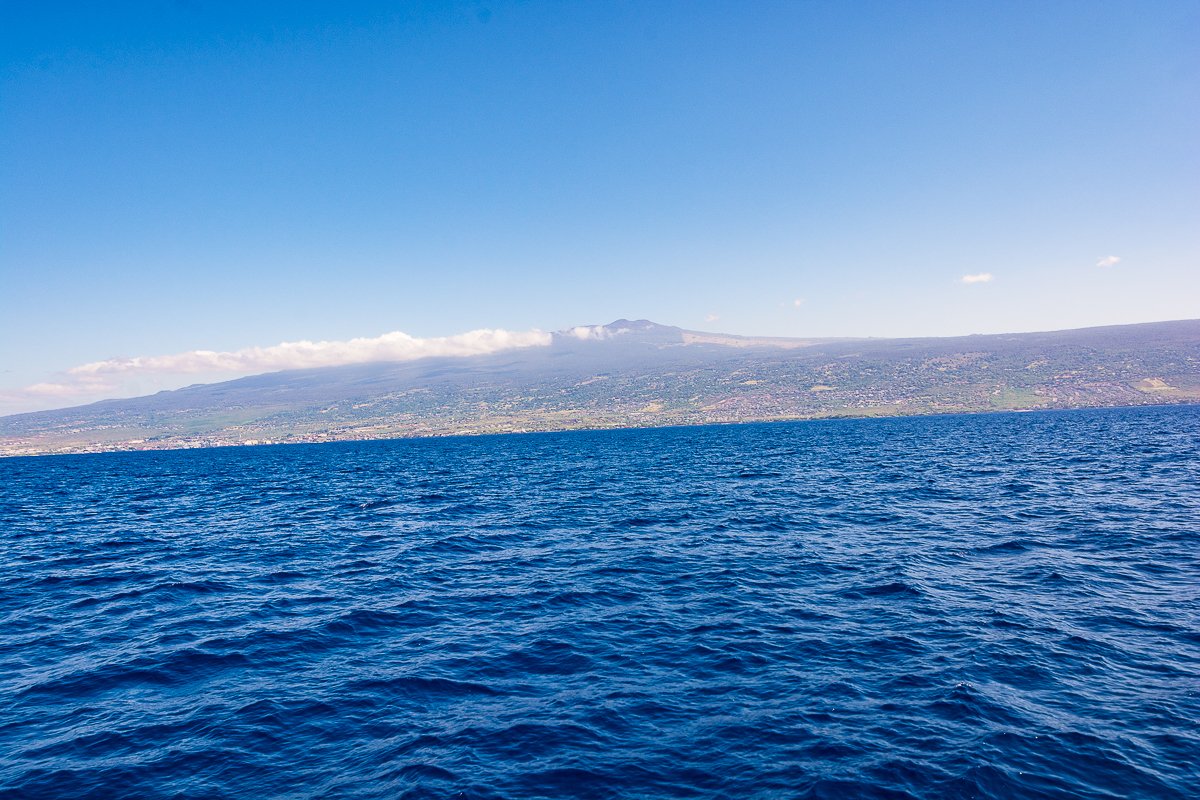 Beautiful views from Bomboy's Toy
Take it from us and book your custom deep-sea fishing trip with Bomboy and his crew. You won't regret it! Contact our local and expert concierge, Sarah, to book your private fishing experience. Learn more about Big Island activities on our Big Island Guide.
Photos courtesy of Jason Kunewa https://www.instagram.com/kunewas/ and Bomboy's Toys
https://bomboystoy.com/
Written by Shanon Searls