Isak Heartstone - The Breckendridge Troll
Back
Have you heard the BIG news? The charming ski town of Breckenridge, Colorado has quite the surprise for you. Just a short drive from downtown Main Street, near the East Wellington community, you will find a trail leading into the forest and those who are looking for a little adventure will have the opportunity to meet Isak Heartstone, the Troll.
In the beginning of August 2018, the town of Breckenridge received a gift by Danish artist, Thomas Dambo. Thomas is an artist and designer who specializes in creating imaginative art pieces from recycled materials and who is renowned for installing giant trolls around the world. Each troll varies in shape and size, often capturing some aspect of the local culture around the world. While other trolls can be found in destinations such as Chicago, Denmark, and Korea--Isak Heartstone is the first troll installed in the Western United States.
Breckenridge, Colorado is well known for its world-class ski resorts and gorgeous Mountain views. Our Breckenridge Mountain Homes offer guests everything from ski-in-ski-out condos to large villas with ultimate privacy. A family-friendly town full of natural beauty and charm, Breckenridge is our favorite option for winter getaways.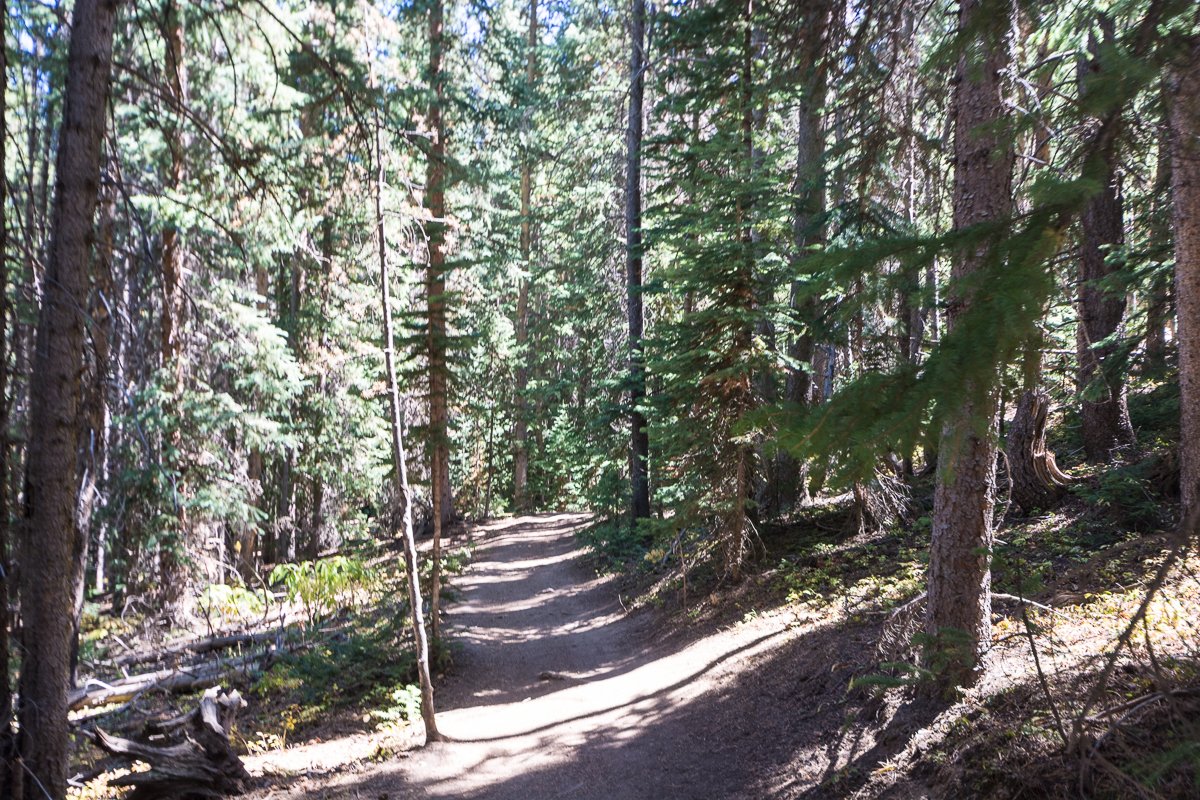 If you're looking for a quick, fun, and family-friendly adventure, head to the East Wellington Neighborhood--just minutes from Main Street, Breckenridge. Whether it's sunny or the snow is falling, getting to the troll is a "green" hike and takes only about 10-15 minutes' walk.
Insider's Tip:
Although this is known to be an easy and quick hike, keep in mind altitude sickness can still be a major concern. Visitors may experience short of breath, nausea and extreme headaches due to Breckenridge's high-altitude of 9,600 feet. It is best to be prepared by staying hydrated, pack essentials such as portable oxygen tanks, and wear comfortable closed-toe shoes to avoid any injuries.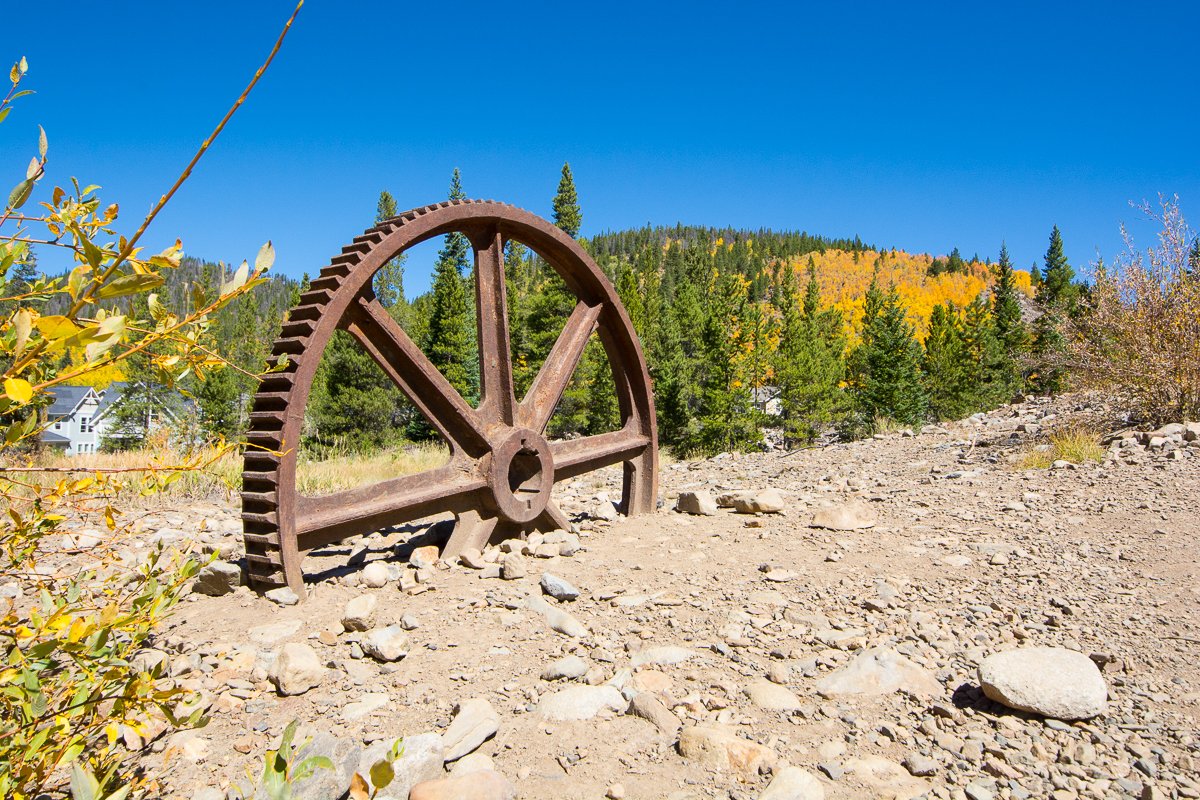 When hiking this trail, please share the trail with others and keep an eye out of local bikers. If you see a biker approaching, step to the side until the biker has passed.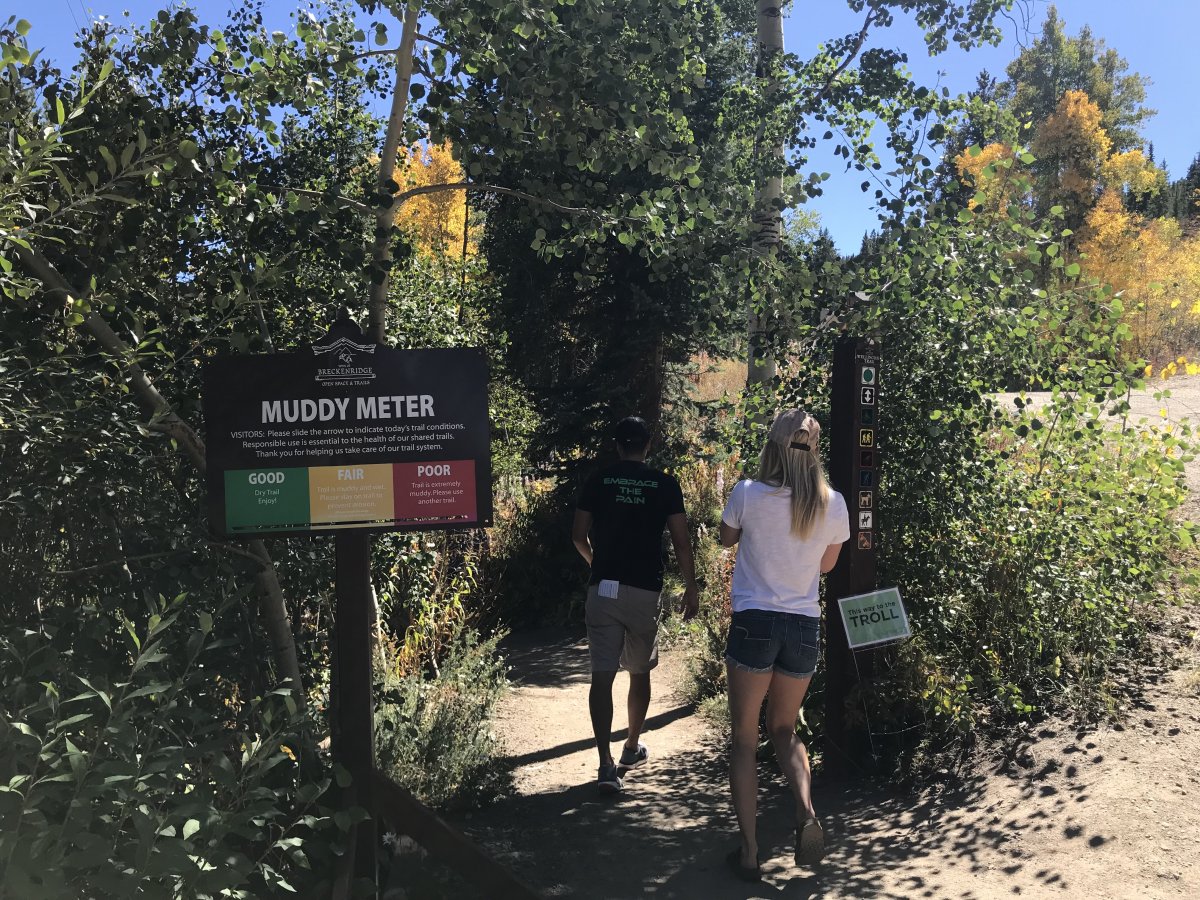 If you happen to bring food or snacks with you, please hold onto it until you can properly discard into a designated trash bin and pick-up after your pets. All pets must be on a leash at all times.
Finding the Troll
Since the creation of Isak Heartstone the Troll, the East Wellington Hiking Trail has become a very popular destination for visitors and local residents, especially during the day. If you're looking to visit Isak Heartstone and want to avoid the crowd, it's best to plan by starting the hike early or late in the afternoon.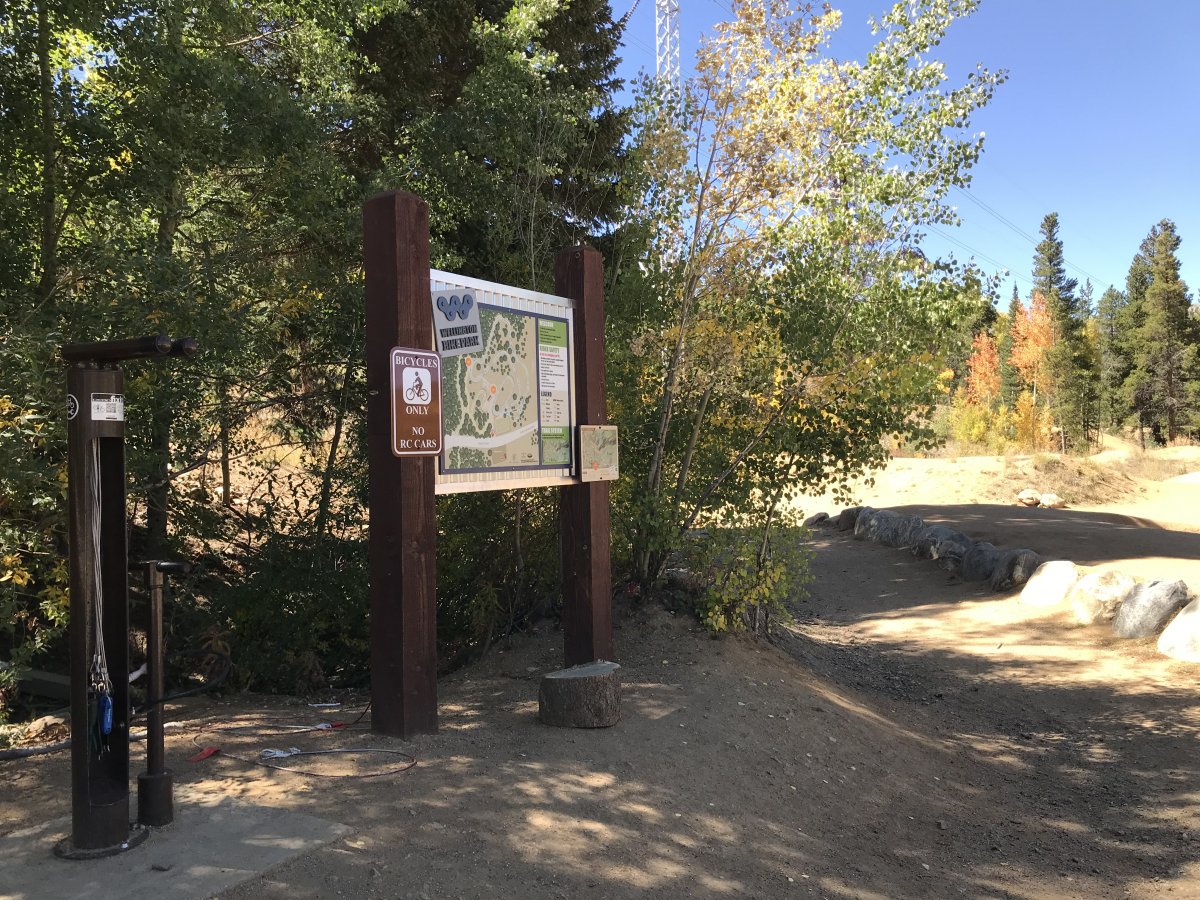 Easy access parking can be found near the Wellington Bike Park, head just a hundred feet up the dirt road from the parking lot and you will find where the hiking trail starts. From the start of the hike, it is just a ten-minute walk up to the troll. When you hear the soft whisper of the nearby stream, make a slight right and you will find Isak Heartstone!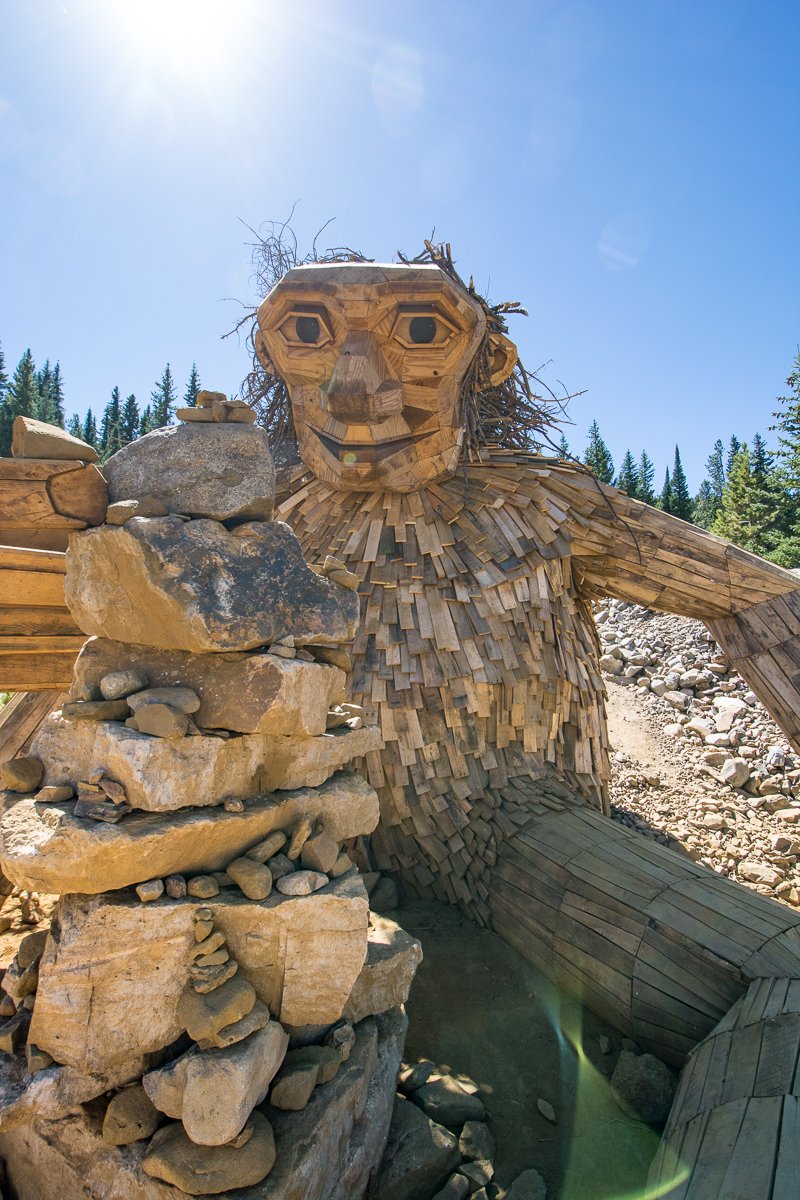 Sitting approximately 15-feet tall, Isak Heartstone is made from scrap lumber and downed trees found along the trail during a ten-day process. Isak Heartstone the Troll sits quietly along the trail and continues to build Cairns as a guide to help hikers find their way back home.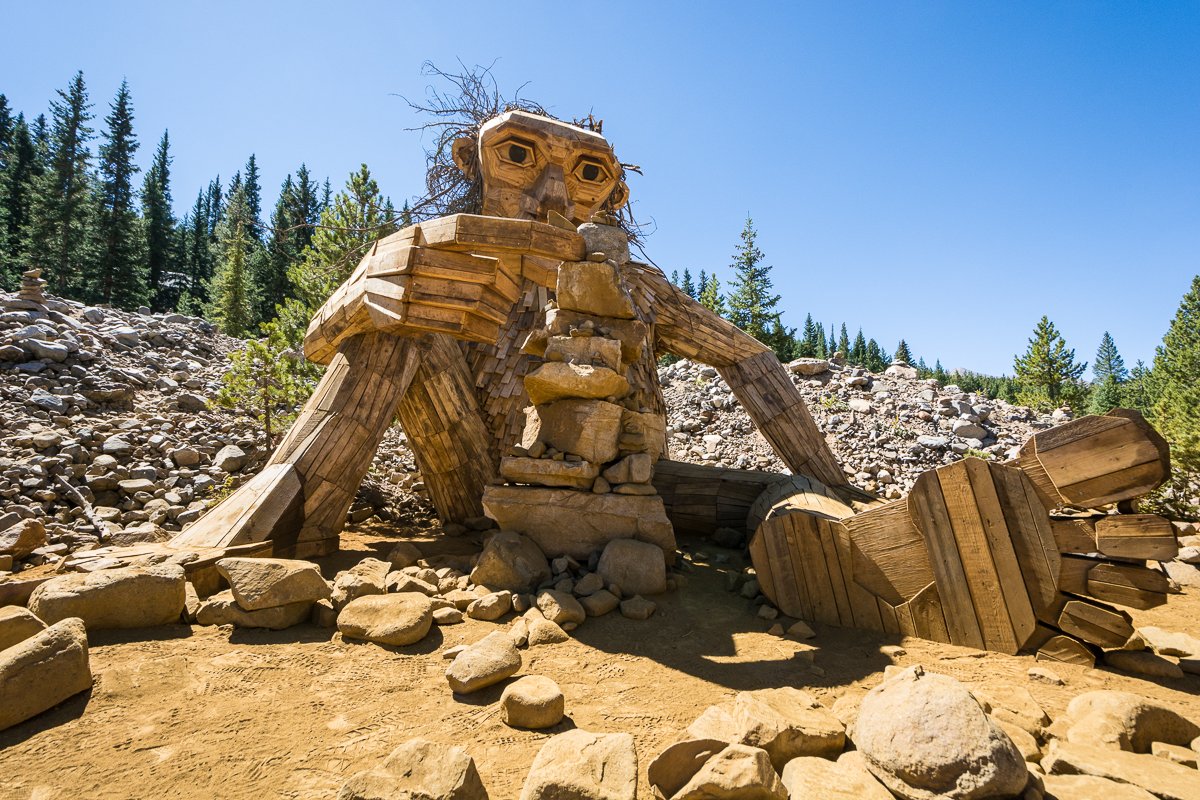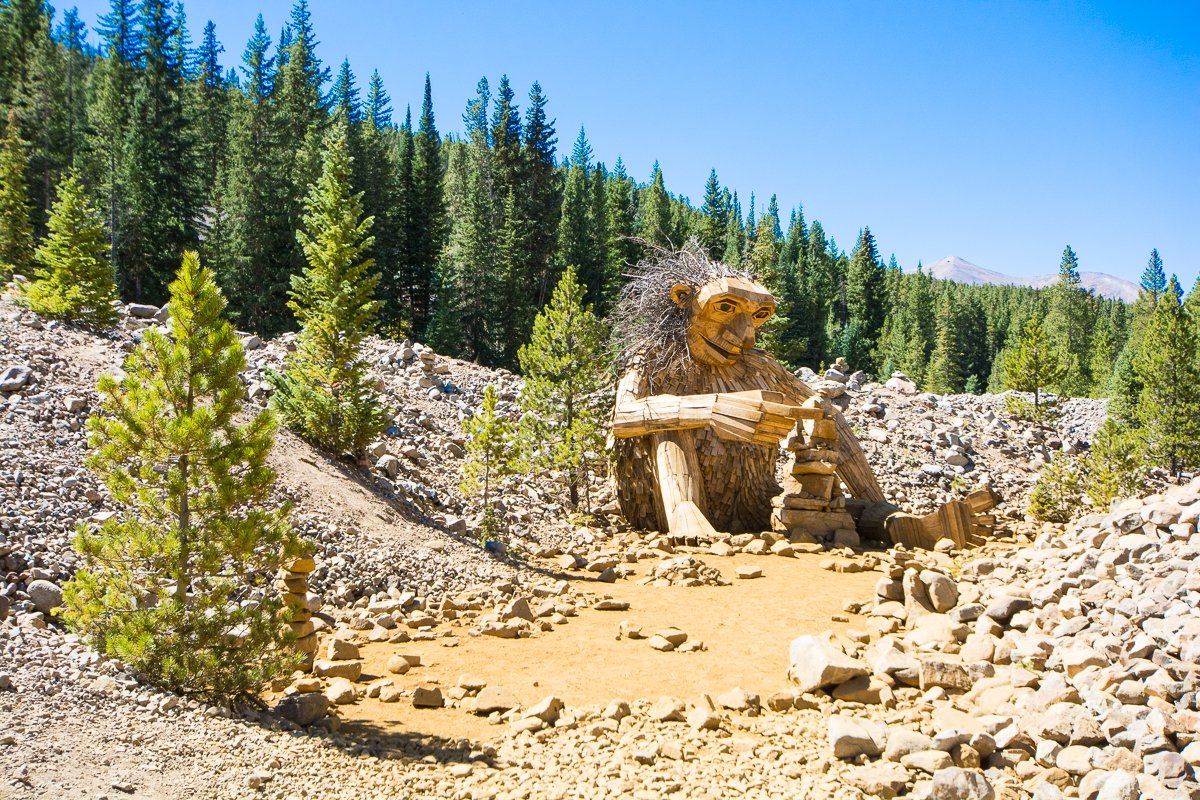 Blog Subjects: Breckenridge, Colorado Vacation Home