Where to Eat "Local" On Maui?
Back

What is "Local Food" or "Hawaiian Food"?
"Local Food," or Hawaiian cooking, is best described as a hearty, East-Meets-West cuisine. The photo above is a classic plate lunch. The plate usually includes a scoop of macaroni salad, rice and a savory item. The flavors of the cooked items tend to have a distinct Asian influence, with such items soy sauce or "shoyu" chicken, and grilled kalbi beef ribs.
There are a few classic Hawaiian dishes that are not to be missed, including pork lau lau, which is pork steamed in wrapped taro and tea leaves. There is also lomi lomi salmom, which is a vinegared chopped raw salmon dish that looks like salsa and, truthfully, might be a little fishy for some palates. Then there are takes on traditional items like chicken-noodle soup, known as chicken long rice (rice noodles) here.
Hawaiian food is delicious and typically affordable. Be sure to explore the classics at least once while you are in the Islands.
The Plate Lunch & Beyond
During a recent visit to Maui, we got to experience delicious local dishes and taste handcrafted beverages. If this is your first visit to Maui, you're in for a real treat as we've outlined some of the best spots to find tasty local eats and drinks on the island.
Whether you're here to simply relax or explore this beautiful island, use this little guide to make you make the most out of your Maui culinary experience.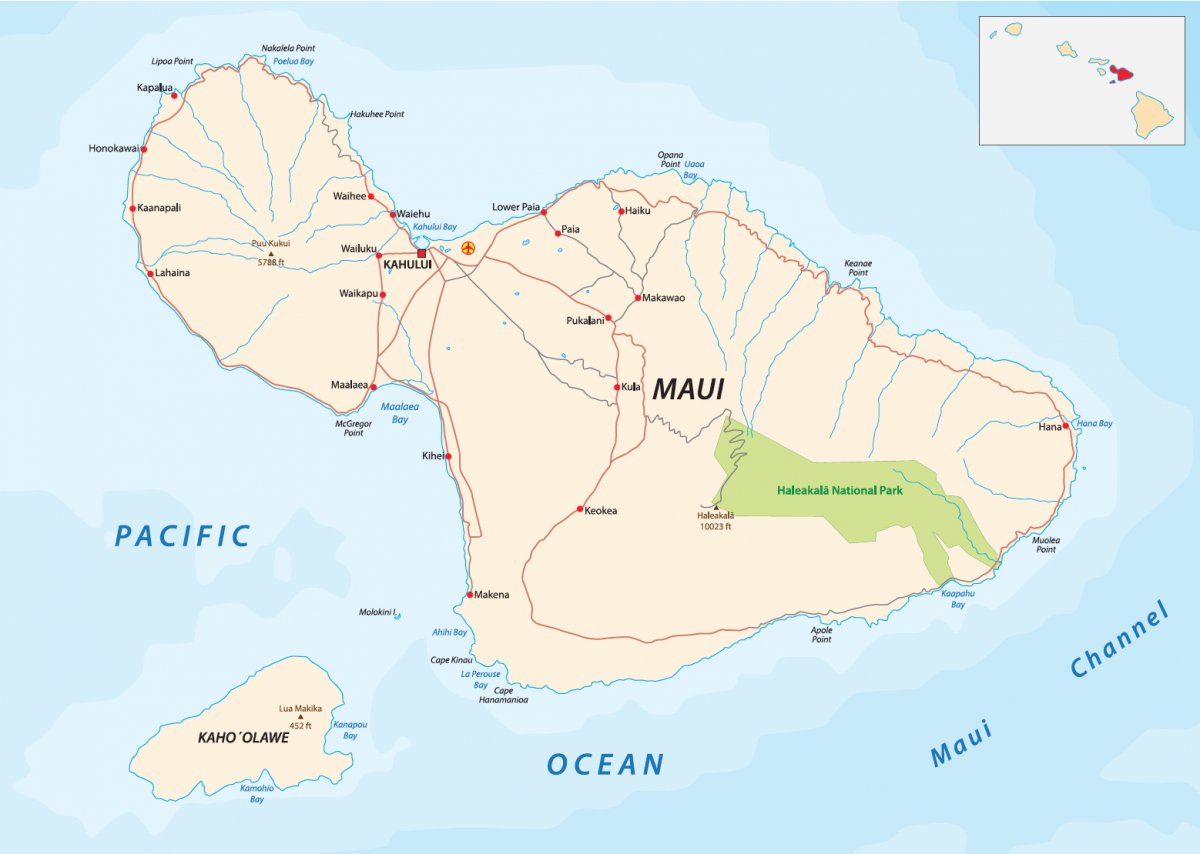 Favorite local restaurants on Maui that are frequented by the locals and tourists alike are the perfect combination of price, quality, and atmosphere. Take a look below at some of the top spots for Maui best eats.
Maui Grab-And-Go Musts
Tin Roof
360 Papa Pl Ste 116, Kahului, HI 96732
Born and raised in Hilo on the Big Island, Chef Sheldon Simeon decided he wanted to share a piece of his home with other communities and one great way to share his love was through food. Chef Sheldon built his definition of 'home' in his garage, under the calming and gentle Hilo rain.
To provide honest and fresh farm-to-table local cuisines, Chef Sheldon continues to help other communities by working closely with local farmers, fisherman, ranchers, and artisans. This small casual lunch spot is centrally located in Kahului and offers ono island cuisines from Mochiko Chicken, Saimin aka Ramen, Pork Belly, Poke Bowl and so much more.
This delicious lunch spot is recommended for on-the-go dining. If this is your first visit, you may either order your plates and dine in the nearby Costco food court or head to the nearest beach park for a nice picnic with the family.
Zippy's

15 Ho'okele St, Kahului, HI 96732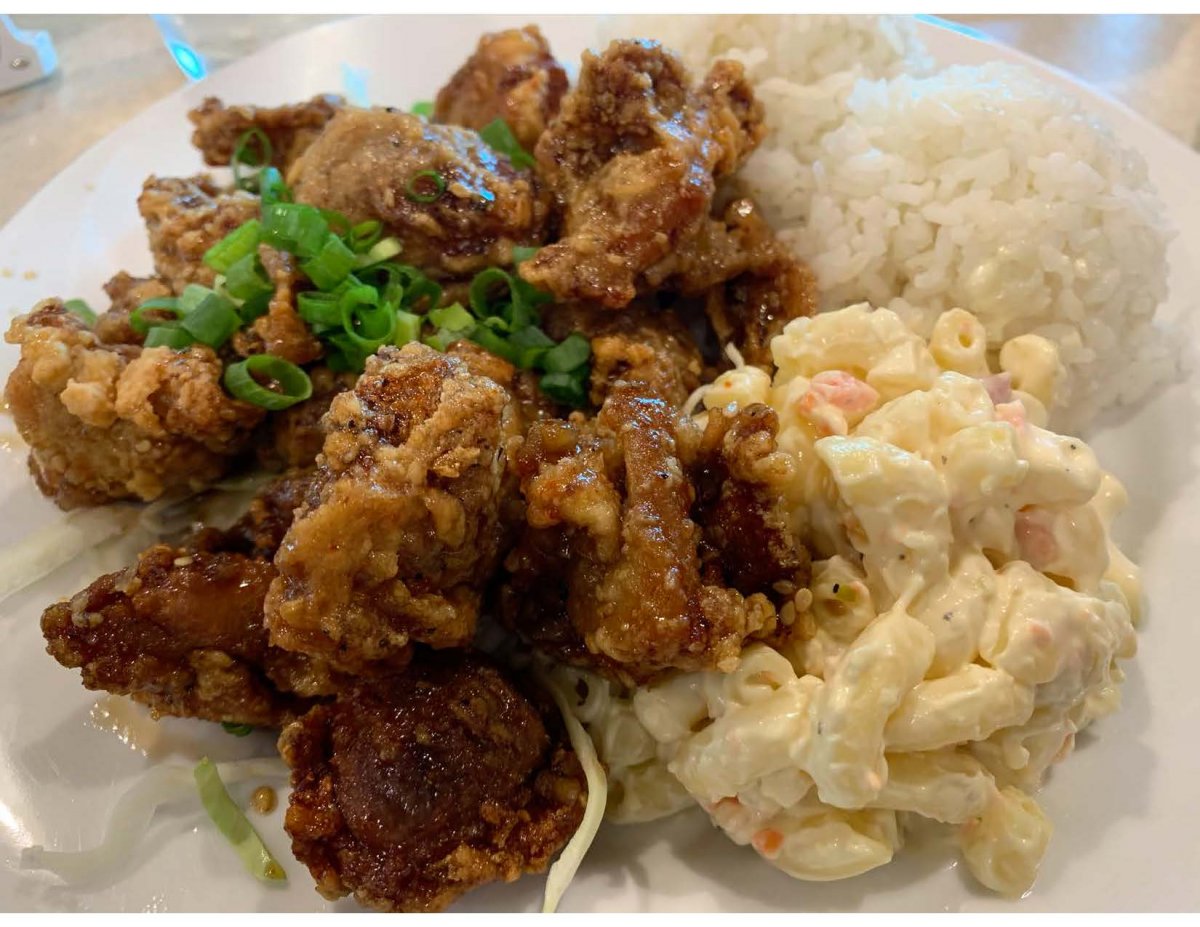 Craving a late-night snack or craving a quick bite before you head to the airport? Well known for its chili, stews, Korean chicken, and other Hawaiian comfort dishes -- Zippy's in Kahului is another great Hawaiian restaurant you won't want to miss!
"Islander Tip: Try anything and everything, it's island comfort food you'll love! Can't stay to eat? Try their bento boxes, they're great for taking on-the-go."
The Higa brothers opened their first restaurant in Honolulu and through their hard work and vision, Zippy's has now become an iconic Hawaiian restaurant throughout the Hawaiian Islands.
Maui Restaurants
Da Kitchen, Kahului
425 Koloa St Suite 104, Kahului, HI 96732
With close to five stars and right near the airport, this restaurant boasts to be one of the tastiest places to eat in Maui. They serve more classic Hawaiian dishes, which include beef, chicken, seafood and run up to about $20 each.
Star Noodle, Lahaina
286 Kupuohi St, Lahaina, HI 96761
For some of the best noodles in Maui, Star Noodle has tons of great reviews and is located near the tourist mecca of Lahaina. The dishes served here will range from Singapore noodles to pork buns and will surely be the talk of the trip. This location has plenty of parking right next to the restaurant, which makes this restaurant a hassle free dinner spot.
Eskimo Candy, Kihei
2665 Wai Wai Pl, Kihei, HI 9675
This laid back restaurant used to just be a seafood market, but later on extended its services to include a sit-down restaurant area. Eskimo Candy is very well known for its delightful dishes that include super fresh seafood. Prices for an entree here will cost around $15 dollars and will typically include two sides along with a good-sized portion of seafood.
Paia Fish Market - Paia, Lahaina, Kihei
100 HANA HIGHWAY PAIA, HI 96779
632 FRONT ST, LAHAINA, HI 96761
1913 SOUTH KIHEI ROAD, KIHEI, HI 96753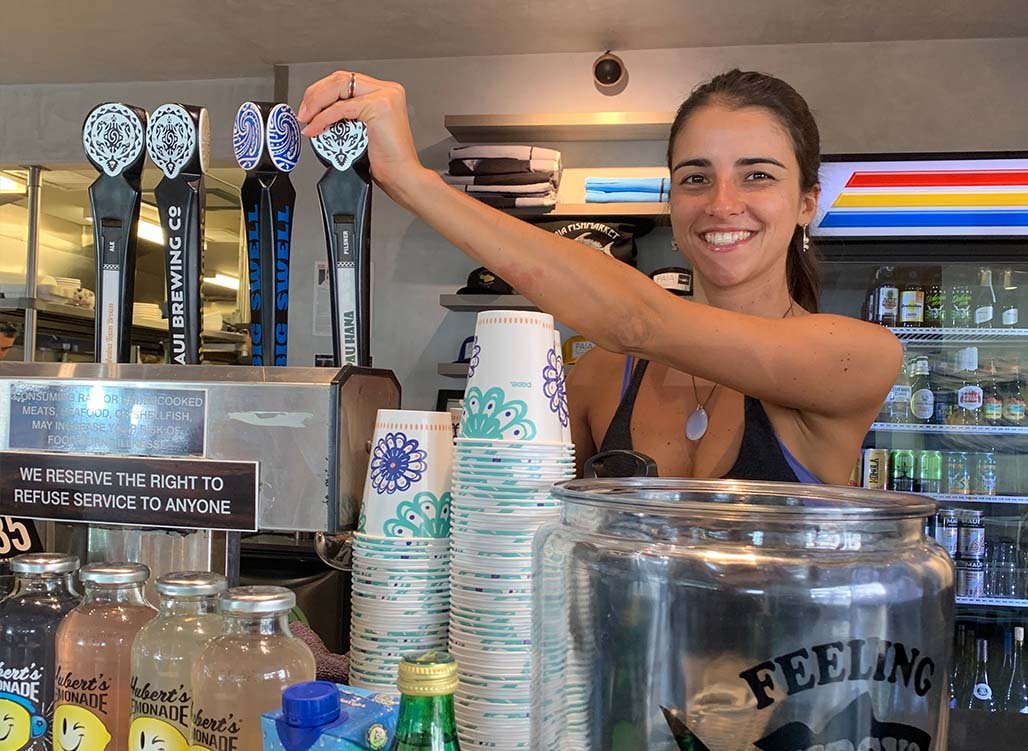 Located on the South and West side of Maui, you will find another great seafood and fish spot that offers reasonably priced fresh seafood dishes. This seafood spot however, comes with a slight twist.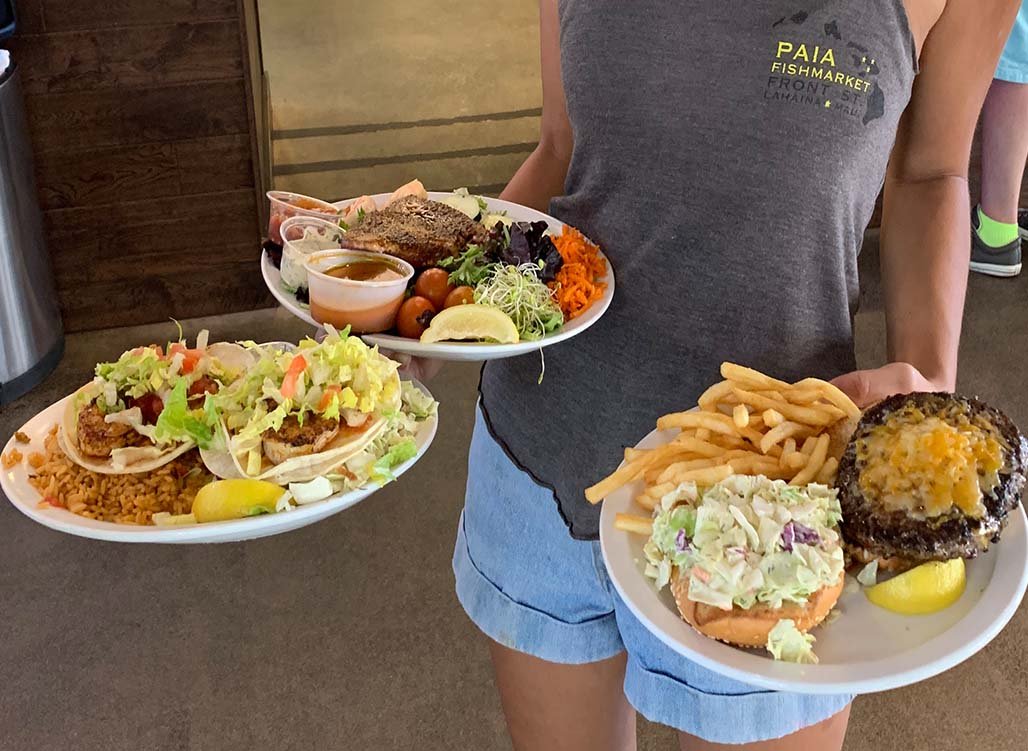 Many of the dishes served at Paia Fish Market have a Hawaiian and Mexican style cuisine mixture. Fish tacos are a local favorite here, as well as their fish burgers and seafood pasta. Spacious outside seating is also available here for anyone that loves to sit outside and enjoy the sunshine while enjoying their meal.
808 Grindz Cafe, Lahaina
843 Waine'e St, Lahaina, HI 96761
(Old Lahaina Center)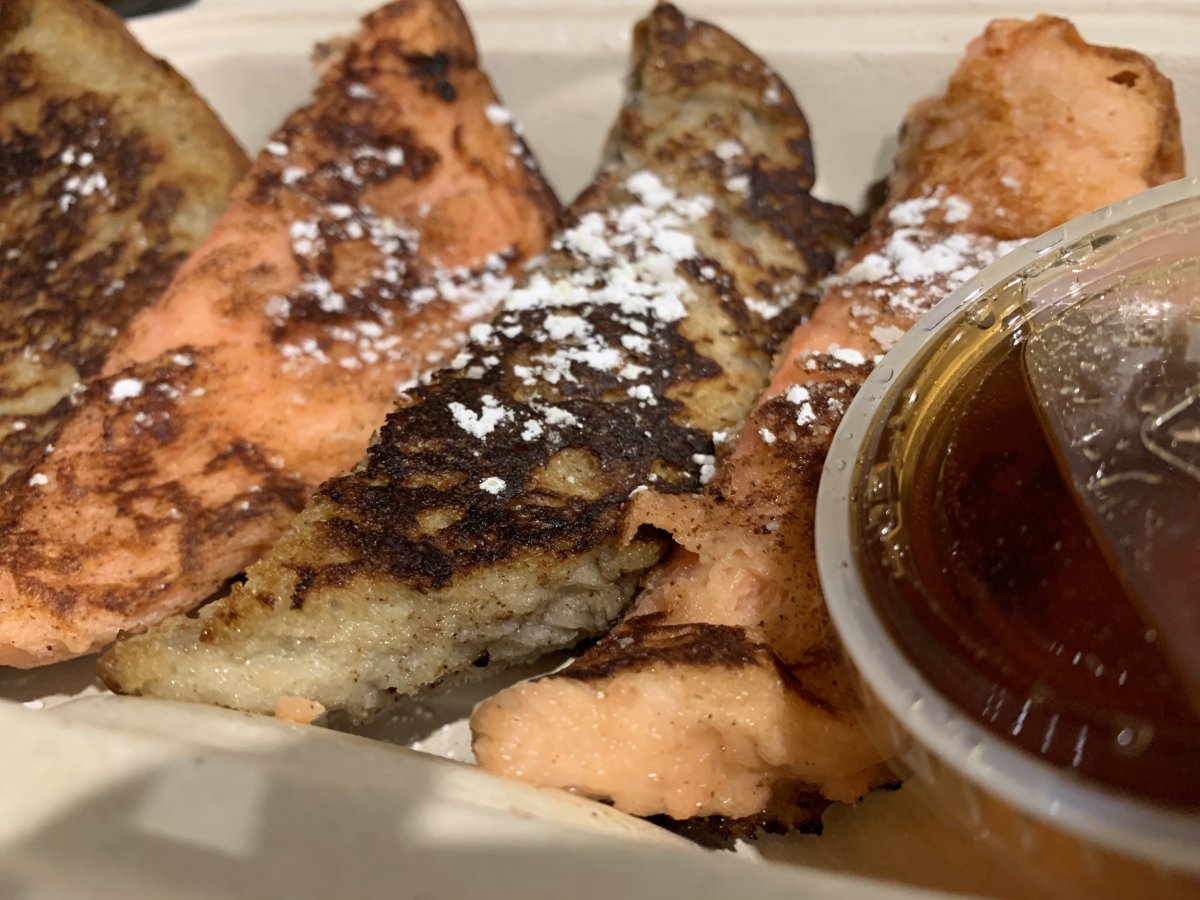 If you are looking for a place to catch a quick bite for breakfast or lunch, head to 808 Grindz Cafe in Lahaina. This local family restaurant offers the best mix between Asian and Hawaiian cuisine, perfect for a daytime detour. This restaurant is located in the Foodland shopping center in Lahaina. If you're looking to visit this delicious restaurant, be prepared to stand in line or place your order to-go, as it can get busy. With its casual atmosphere and great food, 808 Grindz Cafe has certainly climbed to the top of our restaurant list.
Down the Hatch
658 Front St #102, Lahaina, HI 96761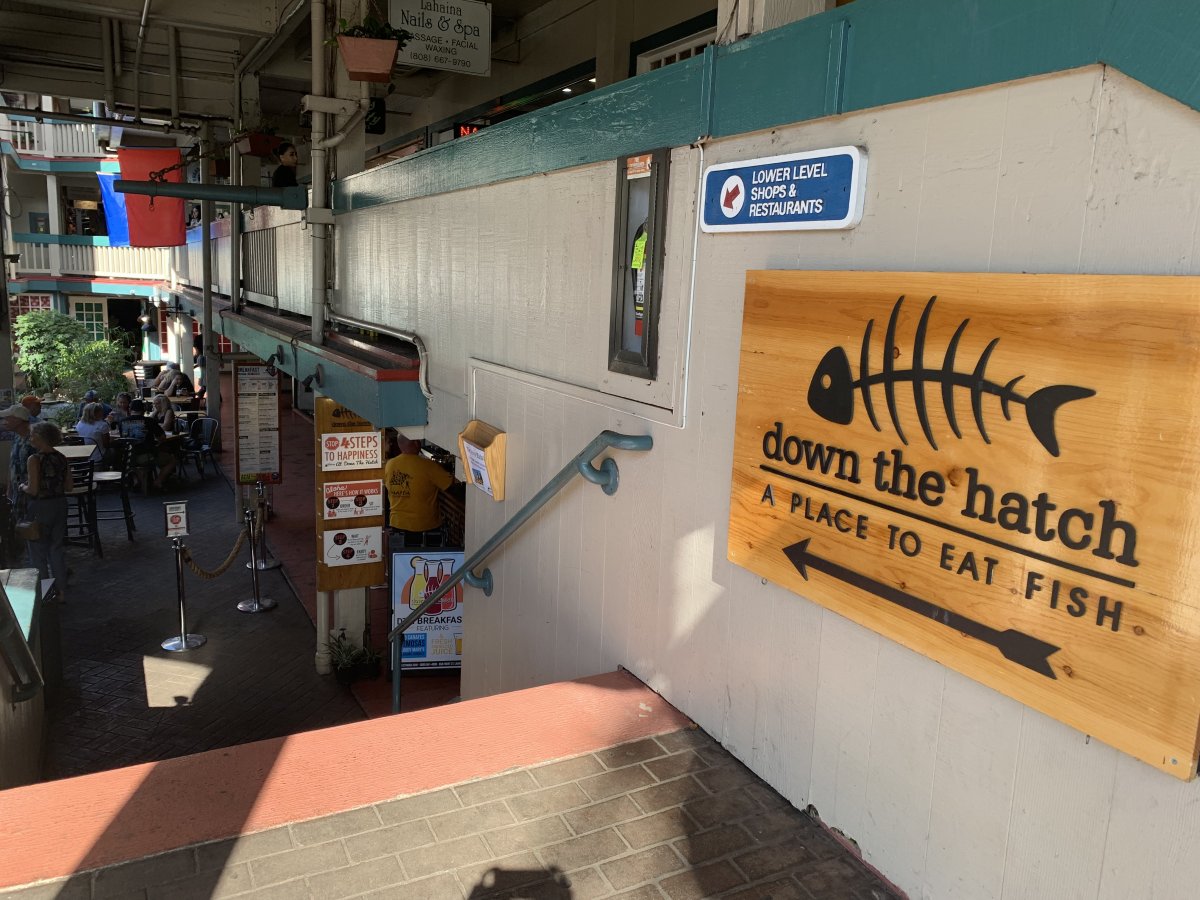 This location has big portions and fresh seafood, which is caught daily, and an even more impressive background. Down the Hatch has been reviewed and featured on television as one of the best places to eat in Maui. From time-to-time, they have special events like silent discos, making this an ideal spot for dinner and some fun afterwards.
Honu Seafood & Pizza, Lahaina
1295 Front St, Lahaina, HI 9676
1Honu Seafood & Pizza is known to be one of the best oceanfront restaurants in Lahaina, not only is the food great but the stunning view makes this oceanfront restaurant one of our favorites. This spot sits perfectly along the shores of Front Street and features both indoor and outdoor patio seating.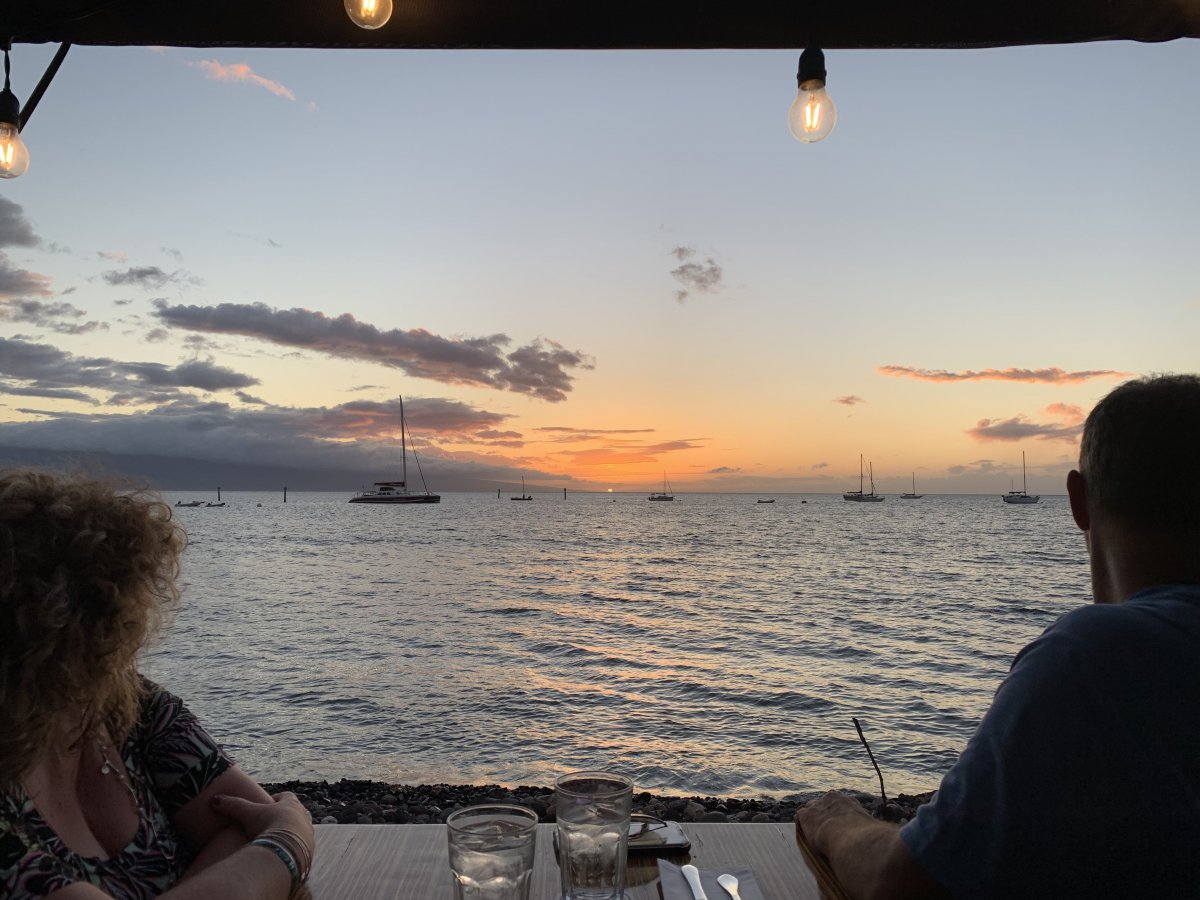 Besides the view, one of the reasons this restaurant is so popular is its decadent menu, with fresh seafood, delicious pizza, and other savory dishes. If you decide to sit outside on the patio, be sure to have your camera ready as you'll want to capture the gorgeous West Maui sunset.
Maui Brewing Companies
Hawaii has some truly tasty beer options that originate in Hawaii. They include lagers, amber ales, Indian pale ales, and IPA's , offering something for everyone. The top spots to get some of Maui's best brews are the local breweries themselves!
Maui Brewing Company
Mulitple Locations
For a location that has some of the best brews on island, it is worth heading to the Maui Brewing Company to try a wide-range of Hawaiian beers from the Bikini Blonde Lager to the Big Swell IPA. The beers here will cost in the $6 to $8 range. They also offer fun brewery tours and are located in Kihei, Maui.
Kohola Brewery
910 Honoapiilani Hwy, Lahaina, HI 96761
Located in Lahaina, Maui, is the popular Kohola Brewery with a selection of Pale Ales, Amber Ales, and IPA's. They use locally grown ingredients and are known to create beers that reflect the atmosphere of Hawaii in every way. From the Lahaina Haze to the WaterMan IPA, these award winning brews are a must drink while in Maui.
So get out there and star in your own Hawaii food show on your vacation. Sun, fun, sand and good eats!
Blog Subjects: Maui, Maui Food, Hawaiian Food