Seeking Adventure in Riviera Maya?
Back

Riviera Maya is a slice of heaven located along the Yucatan Peninsula. With endless white sandy beaches, gorgeous views, delicious eats, and plenty of adventure, visitors will not run out of things to do. Mexico is the ultimate destination to kick back and relax, but if you feel adventurous, there are plenty of activities. Here's a roundup of some of the most popular activities you can do while visiting the Riviera Maya.
Explore the Cenotes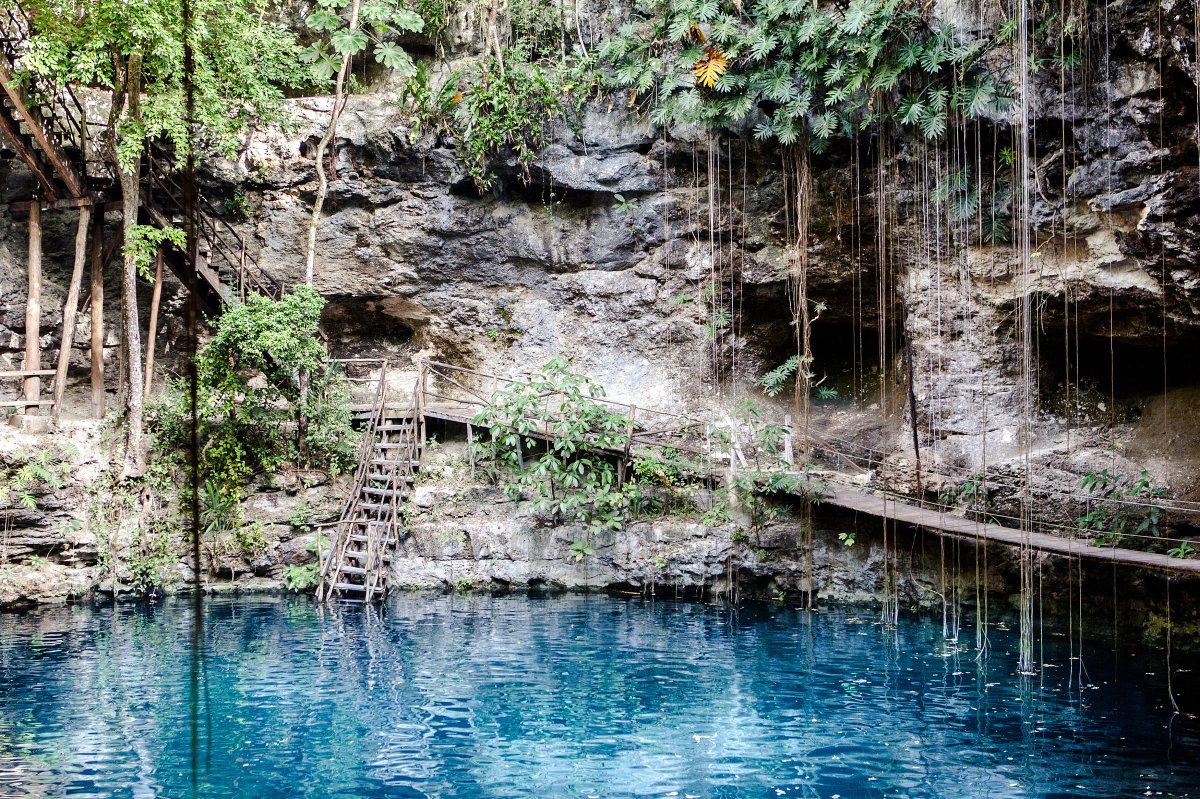 Are you looking to explore and see some breathtaking sites while visiting the Riviera Maya? Consider visiting a cenote. These naturally occurring sinkholes are filled with groundwater, and there are thousands of them located all across the Peninsula. There are three types of cenotes, open cenotes, semi-open cenotes, and underground cenotes. All are beautiful in their own unique ways. Here are some popular cenotes to visit.
The Gran Cenote is located just outside Tulum; its crystal clear water and vast footprint are famous for all types of activities. Swimmers, divers, and snorkelers can spend a day exploring the caves, caverns, and open cenotes conveniently connected by walking paths in this location. To explore this attraction, you will need to pay $180 pesos which comes out to about $10 US dollars.
If you are looking for a swimming pool experience, Cenote Zacil-Ha is the perfect option for both groups and solo travelers. This cenote is an open-air cenote with crystal clear water, spots that you can jump from, and even has a zip line that you can use. When you are done swimming, you can relax in a hammock or lounge by one of the regular pools surrounding the cenote. The entrance fee of this cenote is $80 pesos which is around $4 US dollars.
Another popular one is Cenote Azul; this spot is perfect for both relaxing and being adventurous. Cenote Azul is a popular attraction, so it is best to plan your visit and get there early to beat crowds. The cenote is large and split into two parts, a swimming side that is more shallow for younger guests and another side with a cliff where guests can jump off. This side of the cenote is also suitable for snorkeling. This cenote costs $120 pesos to enter which is about $6 US dollars.
Water Adventures: Stand Up Paddle Boarding
Are you looking for a sunrise adventure? Stand-up paddleboarding is the perfect wayto start off your day in Mexico. For first-timers, a quick 10-minute lesson will have guests feeling like a pro before their session. The Aloha Paddle Club offers lessons, a range of boards, and sessions throughout the day. Enjoy the scenic views in the calm waters of Playa del Carmen during your stay in Mexico.
Get to know Mexico's History at Xcaret
One of the most popular spots to enjoy the Riviera Maya is the Xcaret Eco-Park. This expansive attraction has just about everything. This park has something for everyone, from family activities like lounging on their secret beach to snorkeling. Xcaret can accommodate all ages and activity levels. This park also has a heavy emphasis on history, with a complete replica of a Mayan village, pre-Hispanic dances, and a selection of over 50 cultural attractions. Spend all day here to soak up the history and natural beauty of Riviera Maya and end your day with live entertainment, a margarita, and some good food.
Turn Your Adrenaline On Ziplining the Riviera Maya
Xplor is an adventure theme park located in Rivera Maya. It is the perfect place to get your thrills and collect fun memories along the way. This park is the best place to zipline, having some of the highest and most extreme ziplines in all of Latin America. There are a total of 14 ziplines perched 150 feet above the ground for you to choose from. This park doesn't just have zip lines; they also offer ATV rides through the jungle and rafting through underground caves. So, if ziplines aren't your type of adventure, this park has something for everyone.
Snorkel with the Turtles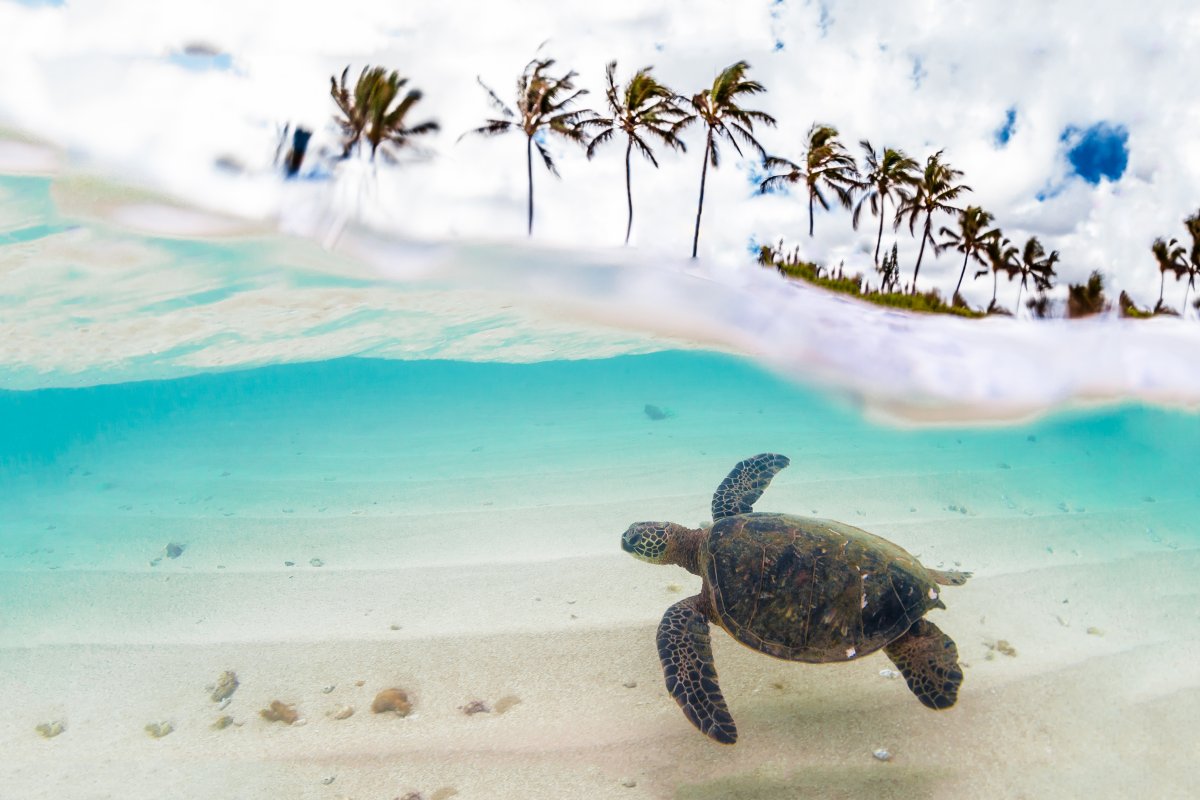 Akumal, also known as the "place of the turtles" in Mayan, is the best spot to snorkel and see the turtles. It is located 16 miles north of Tulum and is a popular destination for visitors, so planning to either go early or later in the day would be best. One can spot the wild turtles underwater feeding on seagrasses. This location is your opportunity to swim with the wild turtles of Mexico.
Whether you are seeking heart-pumping thrills or looking for something more laid back on your Riviera Maya vacation, there isn't a shortage of options. This 100-mile stretch of beaches and attractions is the perfect place to see all of the things that Mexico offers.
Blog Subjects: Mexico, Mexico Activities, Riviera Maya