Hiring a Photographer on Maui
Back

Hiring a Photographer on Maui
While weddings are a common reason for hiring a photographer while visiting a destination, the trend for hiring a professional photographer to capture your vacation on film has grown exponentially!
Hiring an expert is a great investment if you want to get display-worthy photos for any occasion or event. Whether you're on your honeymoon or family vacation, consider hiring a photographer to capture the beautiful memories you will create in paradise!
We have compiled a list of our favorite shutterbugs that would love to capture your cherished moments while vacationing in Maui!
Wailea Photography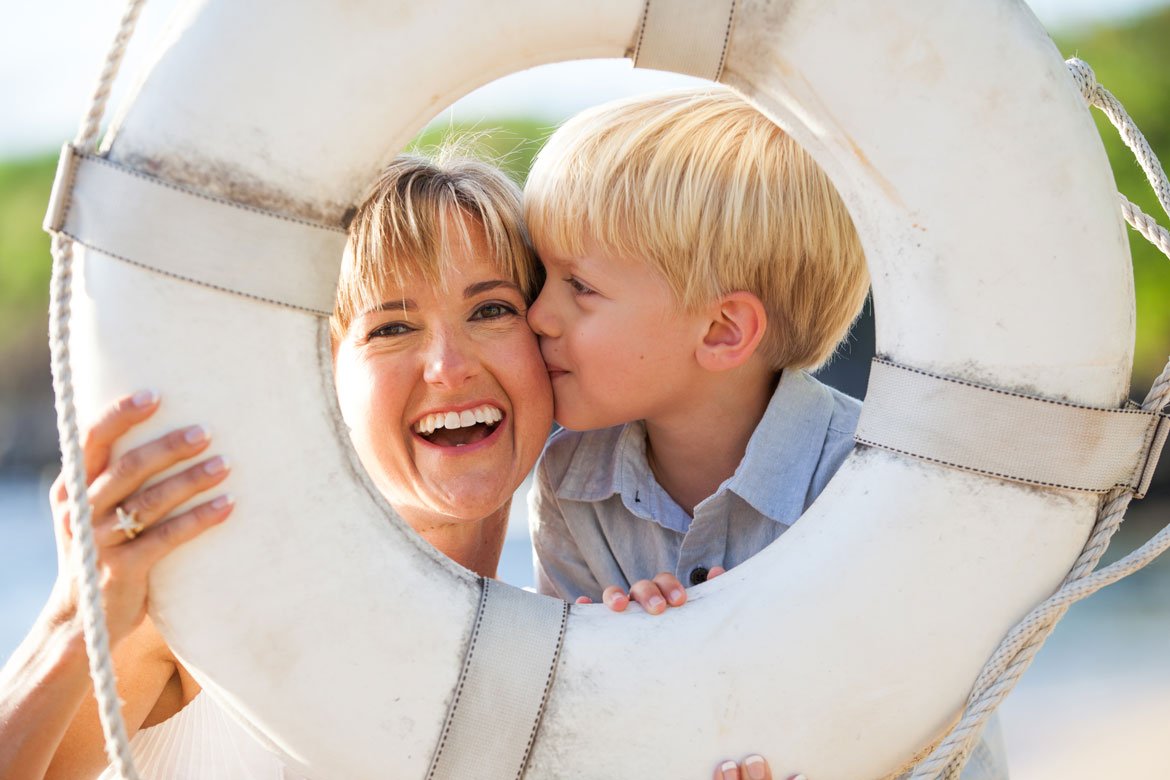 Jonelle Littleton of Wailea Photography specializes in weddings, family photos, maternity, and engagement photos. She started her company in 2010 after training under another local photographer and she is extremely passionate about her work.
Putting her whole heart into her craft, Jonelle's style allows you to see the beauty of Maui while still getting artistic portraits. Jonelle told Exotic Estates, "Lighting wise, this is a difficult technique to master and it is by far easier to have one without the other- which I believe sets me apart."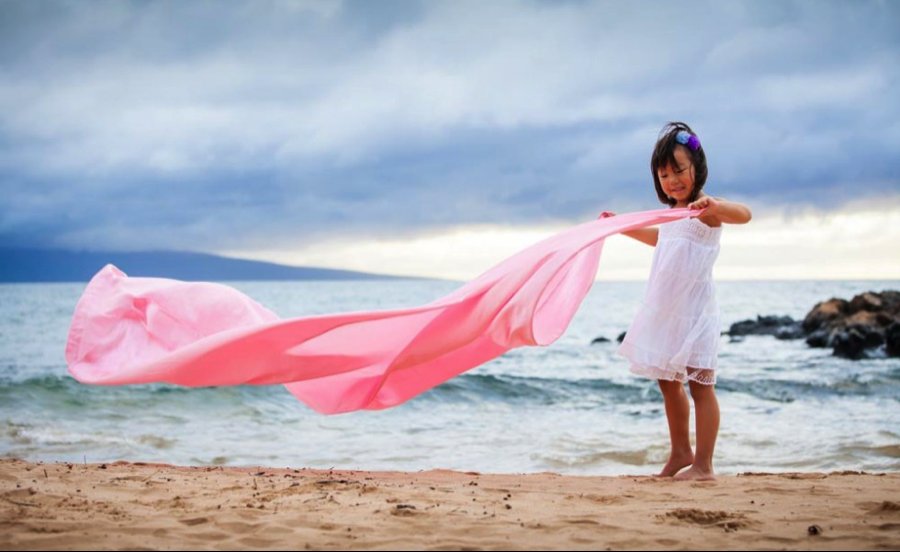 Worried about getting that great photo of the youngsters? Jonelle can help you with that! "I am very animated and outgoing with children (I am a mother of a 6 year old girl). I make a complete fool of myself for candid laughter. I have a lot of return clients that I like to think of as friends!"
Jonelle is happy to offer clients of Exotic Estates a discount of 10%!
Blue Soul Maui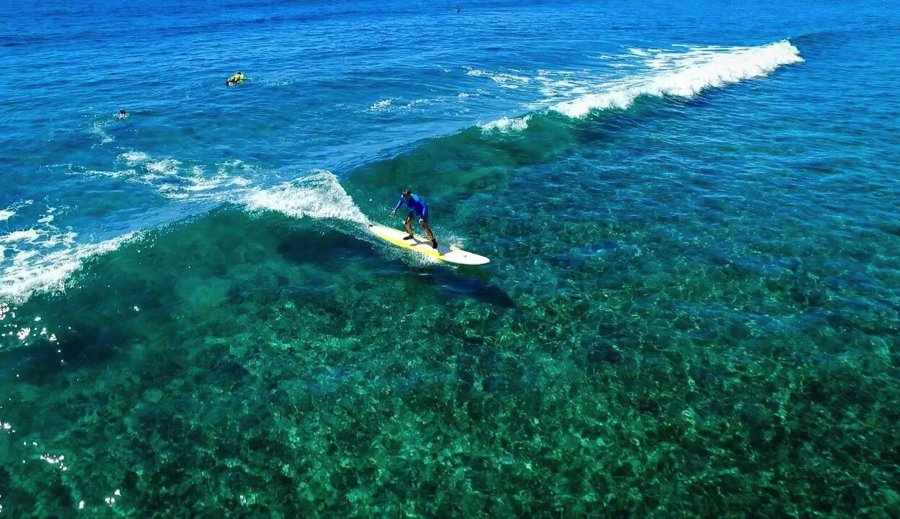 If you are looking for a Hawaiian adventure that will be captured on film, check out Blue Soul Maui! Founded in 2006 by Charlie Fleck, Blue Soul offers various outrigger canoe tours; stand up paddle and surf lessons, guided snorkel tours, guided hiking, and road trips to Hana.
Charlie can also offer special services and likes to think outside the box and focus on tailoring activities to each individual guests needs, abilities and imagination.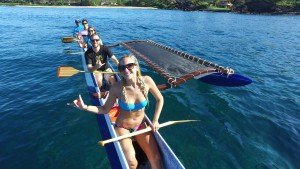 Charlie takes pictures during all of his tours to pass along to clients, and also happens to me married to Jonelle of Wailea Photography if you are looking for a more professional approach! They have teamed up together for different shoots such as "trash the dress" or maternity shoots in the jungle by waterfalls.
Instead of trying to capture that sea turtle "selfie" on your own, Charlie can also provide underwater photographers to capture your adventures in the ocean!
Catch It On Video with Hi Focused Cinematography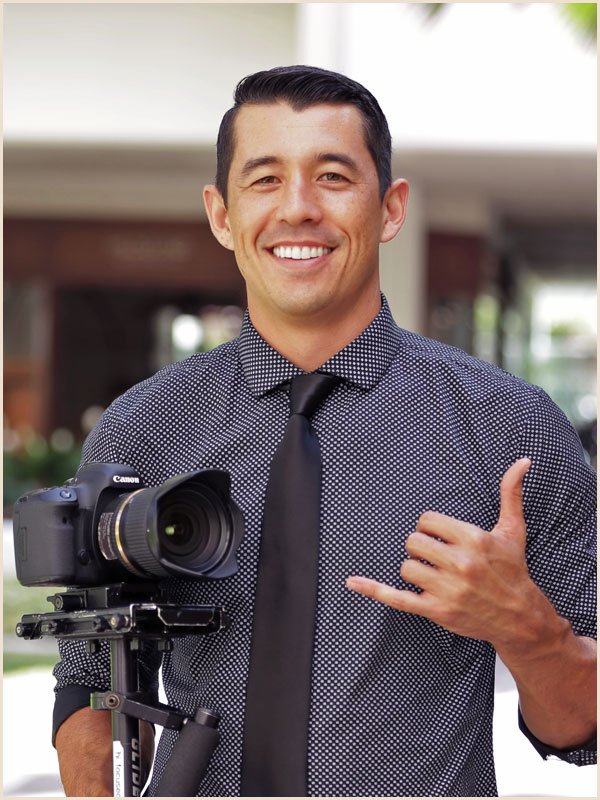 Looking for a video to capture your memories and share with everyone back home? Hi Focused cinematography is the perfect option for you!
Hi Focused is rated as one of Hawaii's top wedding cinematographers by Weddingwire. The owner and videographer, Jordan T. Nagasako also loves to shoot vacation videos! Dedicated to making exceptional films that are both visually beautiful and emotionally moving, Jordan takes pride in unobtrusive filming, sophisticated editing and attention to detail.
If you are looking for Maui's most dedicated cinematographer, Jordan is your man!
"We get to know each of you, your wedding timeline and location so we can craft you a personalized wedding film. Our stellar reviews and highest awards reflect our dedication to excellence. Making wedding films isn't just what we do; it is our artistic passion."
You can see examples of Hi Focused videos here. Mention you are a client of Exotic Estates and receive 5% off any wedding package!
Karma Hill Photography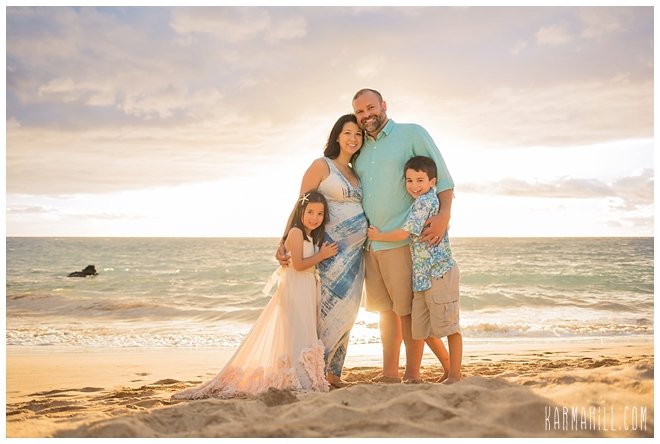 Karma Hill specializes in portrait photography, and works mainly with visitors to the beautiful Hawaiian Islands. They love to do family portraits, family reunions, anniversary portraits, honeymoon photography, and of course, weddings.
Karma started the company in 2006 and believes that you do not need a special occasion to deserve amazing images of you and your loved ones! Karma and her team put the same amount of passion, love and excellence into every Maui portrait session as they do for wedding clients.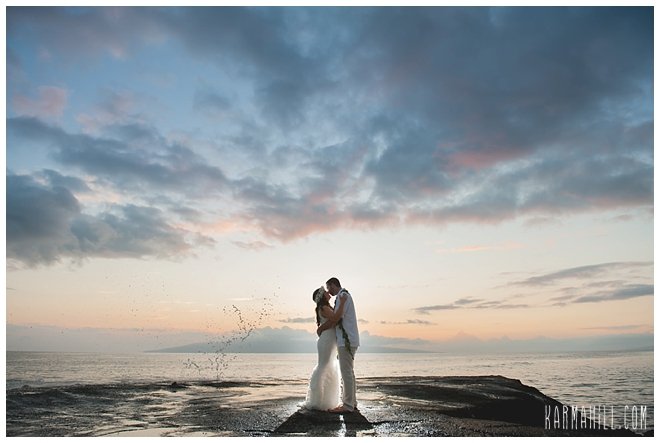 "We are a team of true professionals," says Karma. "We aim to WOW you with our service and quality. Our Maui photographers put you at ease and have fun with you so you can just relax and let that beautiful soul shine hrough!"
For guests of Exotic Estates vacation rentals, Karma Hill offers 10% on any portrait package 1 hour or above.
Mariah Milan Photography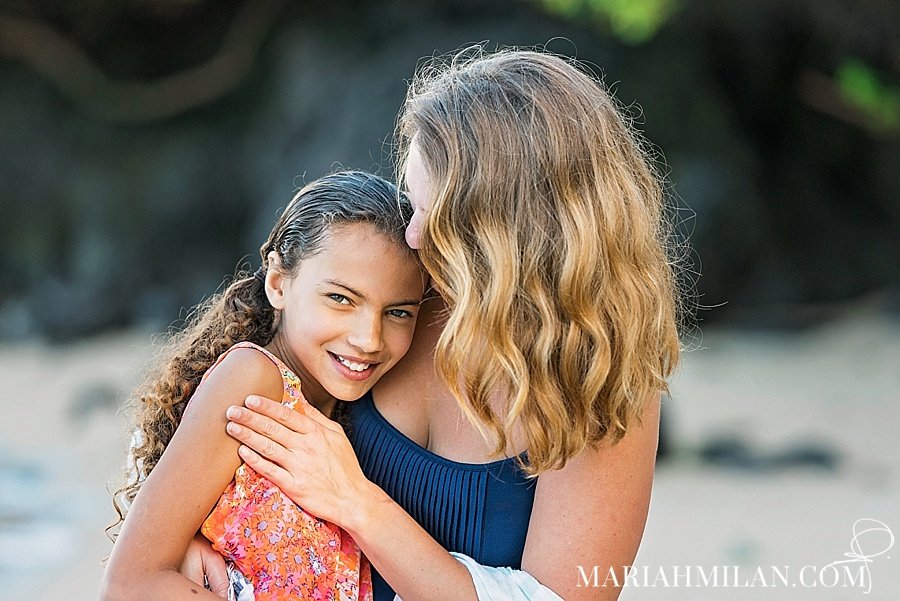 Mariah Milan Photography offers elegant and sophisticated images with the soul of the islands!
Mariah Milan has been in business since 2002 and Mariah has found that more and more families and couples are looking to freeze that happy moment in time when they're visiting Maui (or other island destinations).
Mariah told Exotic Estates, "Many couples and families are looking for an experience - that is, moments of pure joy in a place that they love and not necessarily posed formals on the beach. I have had the pleasure of photographing families at vacation homes, beaches, and off the beaten path trails and cliffs."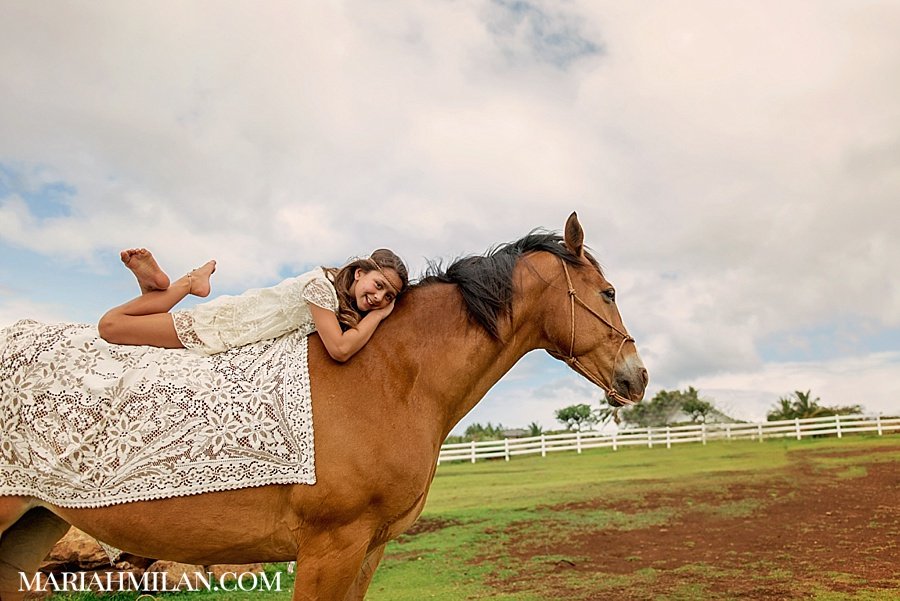 Capturing those perfect moments isn't always easy, but Mariah has perfected her craft over the last 14 years and even gives back to her native Island.
She tells us, "As a mom and photographer that is from Maui, works here, lives here, I feel the pull of KOKUA - a responsibility of helping others on the island. For every session and wedding I photograph, I donate to a Maui charity or privately funded medical campaign. That way, visitors to the island know that they're leaving more than just footprints in the sand; they are contributing to a greater good on our island."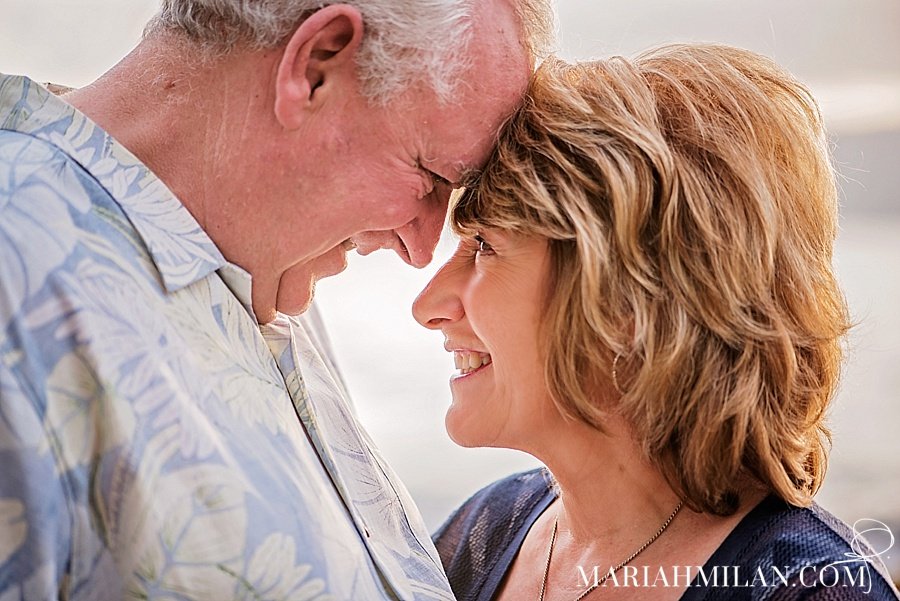 Capture your most cherished moments on the beautiful island of Maui. You will never forget your escape to paradise with the help of a professional photographer or cinematographer!
Vacation rentals make fabulous settings for professional shoots. Visit Exotic Estates Maui homes link today!