Stay Fit On Your Maui Vacation!
Back

Staying Fit On Your Maui Vacation
Whether you are looking for a private session in your vacation villa or if you would rather wake up with yoga on the beach, we have the perfect list for working out in paradise!
Private Yoga Session in Your Vacation Rental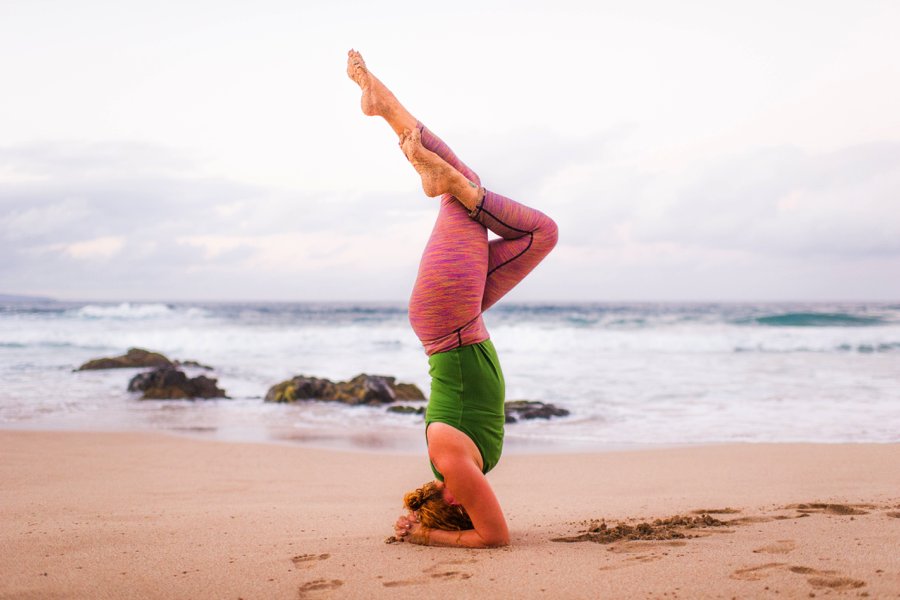 Looking to enjoy yoga without leaving your gorgeous vacation home? Enjoy a stress-free workout with Tenya Jayawuk who is the yoga instructor to high-profile clientele and celebrities. Breaking a sweat is one of Tenya's specialties! She has been in the health and fitness industry since 1988, teaching yoga since 2000, and has been on Maui for seven years.
Tenya has led numerous 5-star luxury yoga retreats around the world including Parrot Cay, Turks and Caicos, Morocco, India, Costa Rica, Egypt, Spain, Italy, Ibiza, Bermuda, and Harbor Island Bahamas to name a few. She is a senior level yoga teacher certified at the 500 hour level and is qualified to teach all levels and most styles of yoga including Gentle, Vinyasa Flow and SUP Yoga. Get ready to enjoy your Sun Salutations in the comfort of your own home! Call or text Tenya today at 408-647-4915 to schedule your session!
Personal Training in Your Own Vacation Rental Backyard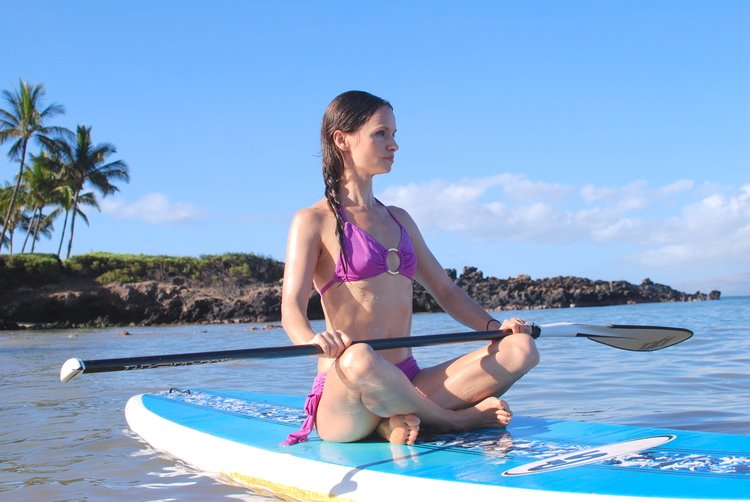 Whether you are looking to build strength, flexibility, or have specific fitness goals, Personal Training Maui is the perfect option! Catherine Maurice has been a personal trainer on Maui for over a decade and her passion is to motivate you to get the most out of your workout and live your healthiest life!
Catherine specializes in offering a high-end experience and has been teaching classes as the Four Seasons Resort for ten years. She would love to teach your private session in your vacation home and can offer boot camps, sunset or sunrise yoga sessions, SUP yoga, and any type of personalized experience or training session.
Pilates
Pilates is the perfect way to get your sweat on while on vacation! Visit Pilates Maui, a boutique studio that has offered Pilates to Maui since 2002. The classes are small, which provides students concentrated attention from the instructor.
Pilates Maui also offers the opportunity to take your practice outdoors and onto a stand up paddleboard! This exciting class is designed to develop strength on an unstable surface and gets you out on the beautiful ocean! Offering a variety of one-time and package prices to fit your needs, you're sure to find the perfect option to stay fit on your vacation!
Hiking in Haleakala State Park
There is no better way to break a sweat than to hike Haleakala National Park! This dormant and beautiful volcano crater is the perfect place to get in your daily burn. The summit area has over 30 miles of hiking trails that range from 10 minutes to multi-day and overnight trips.
If you dare to get up before the sun, the summit of Haleakala National Park is one of the best places in the world to see the night sky. If you start your hike early enough, you can watch the magnificent sunrise from the gorgeous peaks!
Running the Wailea Beach Walk
Enjoy the ocean breeze while you go for a run or brisk walk along the coastline of Maui. This scenic path runs along the oceanside of hotels but is open to the public. Offering 1.65 miles in total, it's perfect for walkers, runners and strollers. Taking you past five crescent-shaped beaches, you will see stunning views of the fours islands, West Maui, Lanai, Kahoolawe and Molokini.
You might even catch sight of humpback whales or sea turtles, as the sparkling blue waters along the path are abundant with sea life. There is also an option to go 3.29 miles using the loop of Wailea Alanui Drive, which includes some hills, perfect for leg day! If you run up an appetite, you are only steps away from a cup of coffee and something to eat. After your workout, take a dip into the ocean to cool off!
Snorkeling at Makena State Park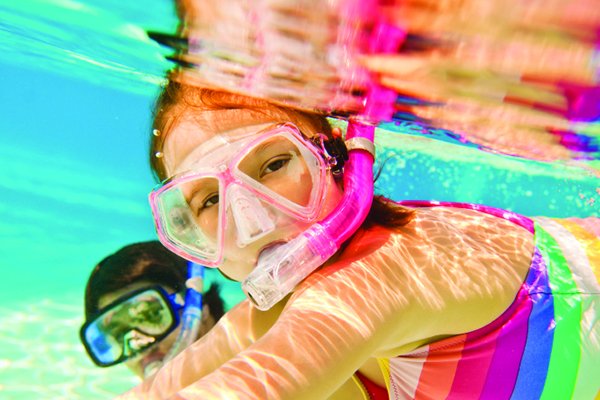 What better way to get in your work out than to tour the gorgeous waters of the Pacific Ocean! Makena State Park is home to world-famous beaches and numerous hiking paths. Turtle Town is the long stretch of coastline between Nahuna Point and Black Sand Beach and offers world-class snorkeling.
The calm blue waters are abundant with coral reefs, fish and other marine life. Snorkeling is best in the morning when the water is calm and as the name suggests, Turtle Town is known for it's high population of green sea turtles!
SUP Boarding
Although it might look easy, Stand Up Paddling is actually a great workout! The birthplace of SUP, Maui is the perfect place for beginners and experienced SUPers alike! Whether you are looking for a full-body workout or just want to leisurely paddle around, SUP boarding is a low impact sport that is easy to learn and a great calorie burner.
Need lessons? Check out Maui Stand Up Paddle Boarding for guided tours and gear rentals.
Cross Fit
Missing your WOD from back home? You will find plenty of cross fit gyms on the Island of Maui! Start your vacation on a positive note and get sweaty while building long lasting relationships with local athletes as well as other visiting cross fitters.
There are plenty of gyms to choose from and if showing up is the hardest part, Cross Fit State of Mind has you covered and specializes in small-groups!
Cross Fit of Maui teaches basic to advanced level classes in function exercise, conditioning, kettle ball training, and gymnastics. From working moms and business execs to college and pro athletes, you will work out among dedicated students who are extremely diverse.
Maui Extreme Cross Fit offers a personalized and high-quality instruction a both group and individual speeds to help you reach your peak athletic performance!
Lahaina Crossfit is a great gym that focuses on mind, body, and nutrition. This gym prides itself on the ability to give their CrossFit family (you!) all the fitness tools, motivation, and valuable information they can to help you find your Fit Body within! Lahaina Crossfit also offers guests of Exotic Estates $5 off the normal $25 session price!!
Classic Gym
SUP, Yoga, or Cross-fit not your style? There are plenty of great gyms in Maui that offer a wide variety of machines, classes, group fitness, personal training, and cycling.
Maui Powerhouse Gym was voted best gym in Maui and offers guest complimentary group fitness classes.
South Maui Fitness offers 24-hour access without contracts, which is perfect for locals and visitors. South Maui Fitness also offers the best visitor rates on the area, highest quality personal training and private yoga! This is the perfect place ot break a sweat and keep your beach body looking great on your vacation. Click here for more information www.southmauifitness.com
Enjoy your vacation while feeling good about your body and mind. No matter how you choose to work out on your vacation, you will definitely be glad you did. For more information on where you can get in your daily work out, contact Exotic Estates today!