Surf's Up – Maui Edition
Back

Surf's Up – Maui Edition
By Shanon Searls
Whether you are novice or pro, Maui is one of the most beautiful places in the world to catch waves. Hawaii is the birthplace of surfing, so it is easy to feel the soul of this wonderful sport in the warm Hawaiian waters.
With warm water year-round, surfing in Maui is a fun activity that anybody can enjoy! The ocean waters are crystal clear, giving you the chance to see tropical fish and a vibrant sea life in-between catching waves.
If you're surfing during whale season, you might even get a glimpse of humpbacks breaching in the water and playing nearby. Many of those are spots are also home to sea turtles, making this experience truly unforgettable!
If you are planning a trip to Maui, we suggest you make time to catch some waves! With the variety of gentle brakes and surf schools, the Hawaiian Islands are built for surfing.
Surfing History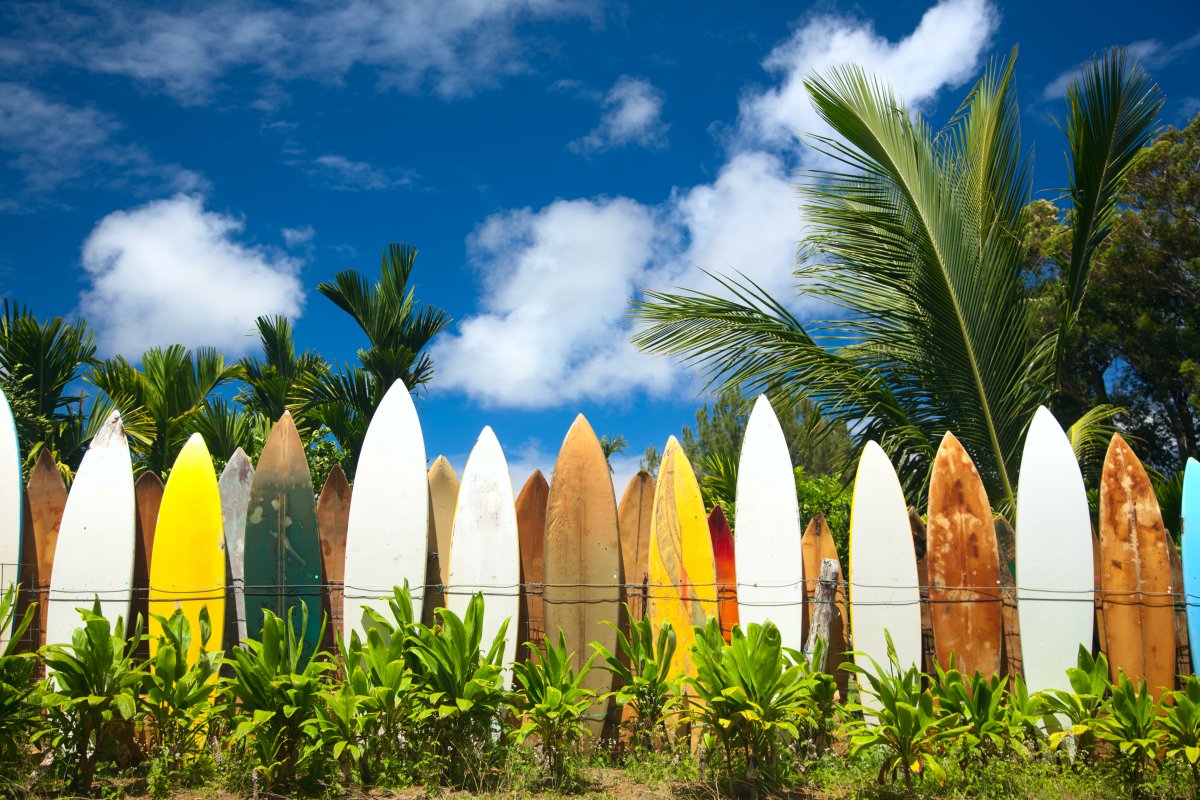 Although Tahitian's are said to have occasionally stood up on the boards, Hawaiians are credited for inventing the art of surfing upright on long boards, where surfing was perfected!
The first written account of surfing was made by Lieutenant James King, who became the First Lieutenant of The Discovery after Captain James Cook was killed by Hawaiians ( he made a misguided attempt to kidnap their high chief to force the return of a stolen boat!). Lieutenant King was given the task of completing the narrative portion of Cook's journals, where King devoted two pages to a description of surfboard riding…
"But a diversion the most common is upon the Water, where there is a very great Sea, and surf breaking on the Shore. The Men sometimes 20 or 30 go without the Swell of the Surf, & lay themselves flat upon an oval piece of plan about their Size and breadth, they keep their legs close on top of it, & their Arms are us'd to guide the plank, they wait the time of the greatest Swell that sets on Shore, & altogether push forward with their Arms to keep on its top, it sends them in with a most astonishing Velocity, & the great art is to guide the plan so as always to keep it in a proper direction on the top of the Swell, & as it alters its direct. If the Swell drives him close to the rocks before he is overtaken by its break, he is much prais'd. On first seeing this very dangerous diversion I did not conceive it possible but that some of them must be dashed to mummy against the sharp rocks, but jus before they reach the shore, if they are very near, they quit their plank, & dive under till the Surf is broke, when the piece of plank is sent many yards by the force of the Surf from the beach. The greatest number are generally overtaken by the break of the swell, the force of which they avoid, diving and swimming under the water out of its impulse. By such like exercises, these men may be said to be almost amphibious. The Women could swim off to the Ship, & continue half a day in the Water, & afterwards return. The above diversion is only intended as an amusement, not a tryal of skill, & in a gentle swell that sets on must I conceive be very pleasant, at least they seem to feel a great pleasure in the motion which this Exercise gives."
From 1778 to today, not much has changed in the way of surfing Maui waves! Even though Waikiki and the North Shore of Oahu are known as the surfing meccas, Maui has its own famous surf spots to share with the world.
Whether you're looking to learn or watch the pros do their thing, Maui has plenty of options no matter where your vacation rental is located.
For first-time surfers, you will want to head to less intimidating spots generally located in West and South Maui; this is the area where Exotic Estates has several oceanfront luxury Maui villas
Another fun option is to learn how to standup paddle board (SUP), which is a great way to get an introduction to board sports on the ocean. If you are a first timer, we highly recommend that you take a lesson to make sure you stay safe. Exotic Estates can connect you to the most reputable local surf and SUP teachers.
To find the best surf school near your vacation rental, contact your Villa Specialist today!
Experienced Surfers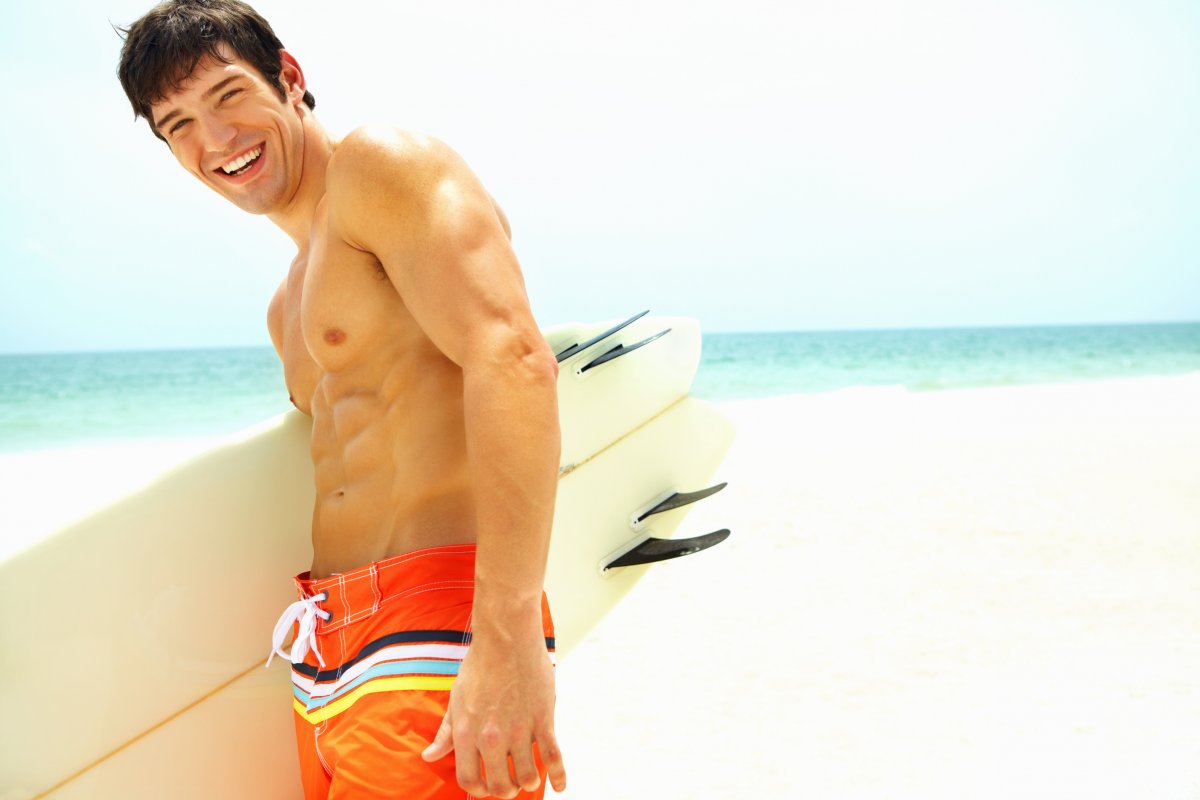 For those with surfing experience, be sure to do your research before you check out the break. The North Shore of Maui is where you'll find the biggest and most consistent waves, but some of these areas are for advanced (expert) big-wave surfers only, as the waves can be huge, currents strong and the reef sharp and dangerous. Be sure to talk with local surfers and shops to get a comprehensive understanding of the area.
For those who are visiting Maui, respecting local surfers, who can be protective of their breaks, is a very good idea. If you are not experienced, it is not advised to paddle out in areas that are frequented by more advanced surfers (in Hawaii or anywhere). The issue, beyond crowding the waves, is that inexperienced surfers are a danger in Hawaiian waters, as the power of the ocean there is often much stronger than their home breaks.
With the increase of surfing traffic over the last 15 years, locals are not always happy about the large crowds. But, if you bring plenty of Aloha spirit to the water, and are always respectful of those around you, you should have no issues This is another reason why going with a surf instructor of guide is a good idea, as they are often local, well-respected surfers themselves, who know the ins and outs of different breaks.
Now that you're ready to catch some waves, we have compiled a list of some of the most popular surf spots in Maui!
Popular Surf Breaks
The Cove
The Cove at Kalama Beach Park in Kihei is the perfect spot for beginners! Surfers will love the consistent yet small waves that break most of the year, both right and left, in shallow water. The paddle out from the beach is short, and you can rent foam-top long boards right across the street from a few vendors. You can also find lessons and gear rentals nearby! The only drawback for this area is that it can become a little crowded, but there are only a few days of the year where the waves are too big for first-timers.
You can find parking available along the ocean side of the street and there is also small parking lot on the south end of the break. Restrooms and showers are available, along with a grassy park and skate-park. Bring a picnic to avoid the crowded restaurants and shops, and watch out for sea urchins in the water (booties can be easily rented nearby).
Launiupoko
Located in West Maui, this surf break is very easily accessible from Honoapiilani Highway, which is only about 10 minutes south of Lahaina. These waves are perfect for beginners with long slow rolling brakes ideal for learning how to catch waves! This beach can also become a little crowded, so finding parking might be difficult.
Launiupoko is one of the most popular family beaches and it's great for long boarding, SUP boarding, and even boogie boarding. There is also a small tide pool which is perfect for kids to play in.
Breakwall
This surf break is located right off Front Street, just south of the Harbor in Lahaina. Although it can be hit or miss for beginner surfing, when the waves are small it's the perfect spot to learn! Be aware that when large swells come in, it's too dangerous for beginners to paddle out.
Another popular location, the crowds can get a little busy but free parking is available on Front Street. For those who are not surfing, there's also a sandy coastline, restaurants, and cafés. Close to the harbor, you will also find ships and sailboats which can be a fun experience for the entire family!
Kaanapali Beach
One of the most famous beaches in Maui, Kaanapali Beach is well known for its sandy coastline and gorgeous sunsets! The gentle waves usually break left and make for short but fun rides and is a great place for learning how to surf. You are also within walking distance two Whaler's Village and there are plenty of restaurants and shops close by.
The waves are consistent and there are very few rocks making this one of our favorite spots for a family outing to the beach!
When visiting Maui, be sure to plan some time in the water!
Blog Subjects: Maui