Sarah's 5 Top 5 Oahu
Back

Aloha! Sarah here. Oahu, aptly named the gathering place, is often our first introduction to the Hawaiian Islands. In fact, Oahu holds a unique position as the most populous island and the center of government, from the time of the Kingdom of Hawaii until today.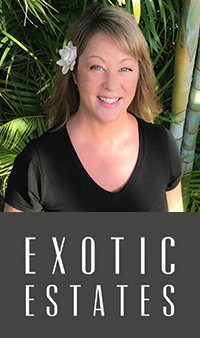 From Waikiki, visitors will branch out to discover the other islands and their unique personalities. Sometimes you'll hear people say that they liked other islands because they were less "touristy." Well, the secret is that Oahu has some of the most gorgeous scenery and beaches to be experienced anywhere in the Hawaiian Islands. Exotic Estates also has fabulous Oahu vacation homes in a variety of areas from quaint towns, to rural beaches and urban settings.
Whatever it is you are looking for, whether a first-time visitor or a repeat visitor, Oahu offers many historically significant sites and easily accessible, quintessentially Hawaiian activities for visitors young and old.
Spend your time exploring the capital city of Honolulu, learn about a pivotal moment in U.S history at Pearl Harbor, or try your hand at surfing on Waikiki Beach or watch the experts up on the North Shore! No matter where you are on the island, you will be surrounded by gorgeous views and endless options for adventure and relaxation. Picking 5 activities is hard, because there is just so much going on here on Oahu!
Here are 5 activities that everyone should considering doing at least once on Oahu!
1. Surf Waikiki
This may sound obvious, but you have to do this at least once. Visit the spot where it all began and maybe even connect with the original lineage of the Hawaiian Beach boys.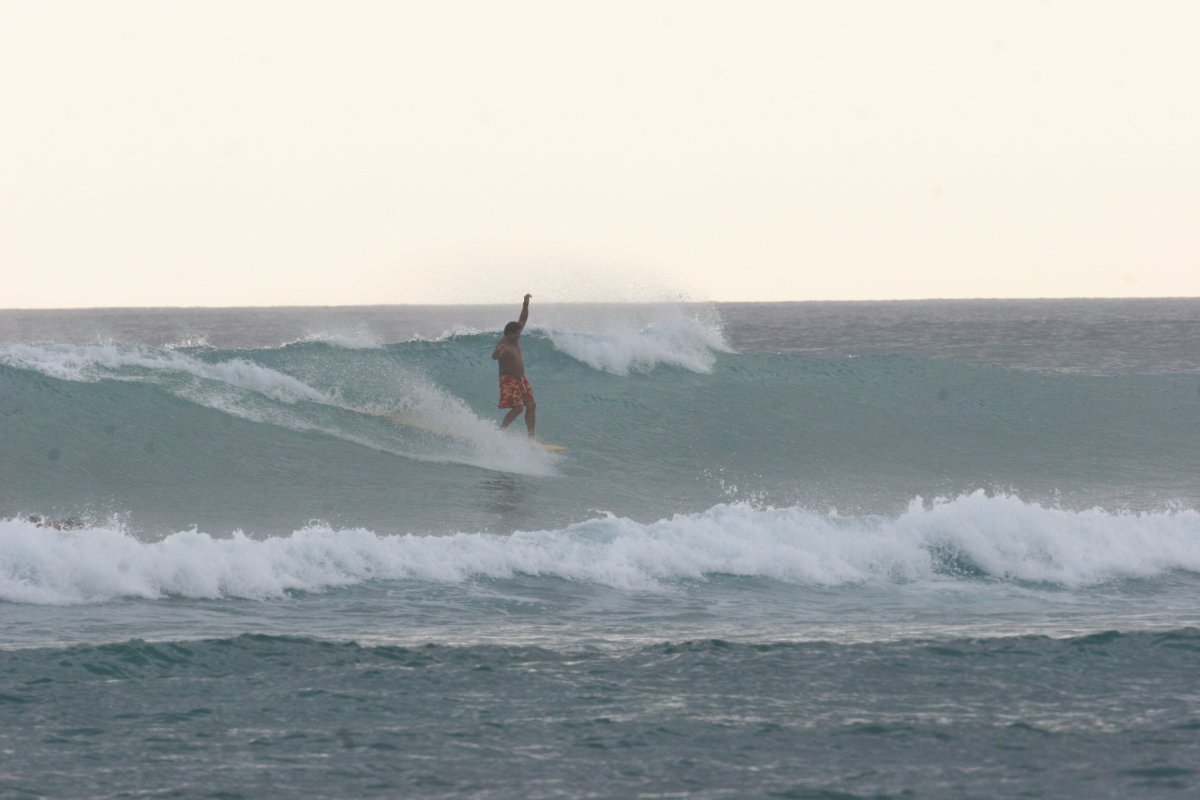 Waikiki Beach is a two-mile long beach with eight different sections. This famous beach is not only gorgeous, it also has some of the best beginner-level surfing on the island. Anyone hanging out on Waikiki can take a lesson with local surfers who will help you get the hang of gliding across its famous rollers.
Waikiki Beach is also the perfect place to snorkel (out past all the bathers), paddle boat or boogie board. Generally, its waves are blue and playful, allowing for family fun and endless hours of enjoyment.
When you have had your fill of the sun, you can find somewhere to eat or shop in the city; Waikiki Beach offers upscale or casual dining and shopping.
Tip: Sunsets on Waikiki can be epic. Make sure you spend at least one afternoon enjoying the sunset, either from the beach, the water or one of the bars that ring the sand!
2. Take a Waimea Valley Tour
Arrange a private tour of the Waimea Valley up on the world-famous North Shore of Oahu. This part of the island is known for its stunning flora and fauna, as well as its waves.
Waimea Valley is home to the Waimea Botanical Gardens, dozens of ancient archeological sites, and many breathtaking waterfalls. While you hike through the Hawaiian jungle, keep an eye out for colorful flashes of native birds. Waimea Valley also has many years of history. Ask your guide to tell you about the valley's importance to the Hawaiian people.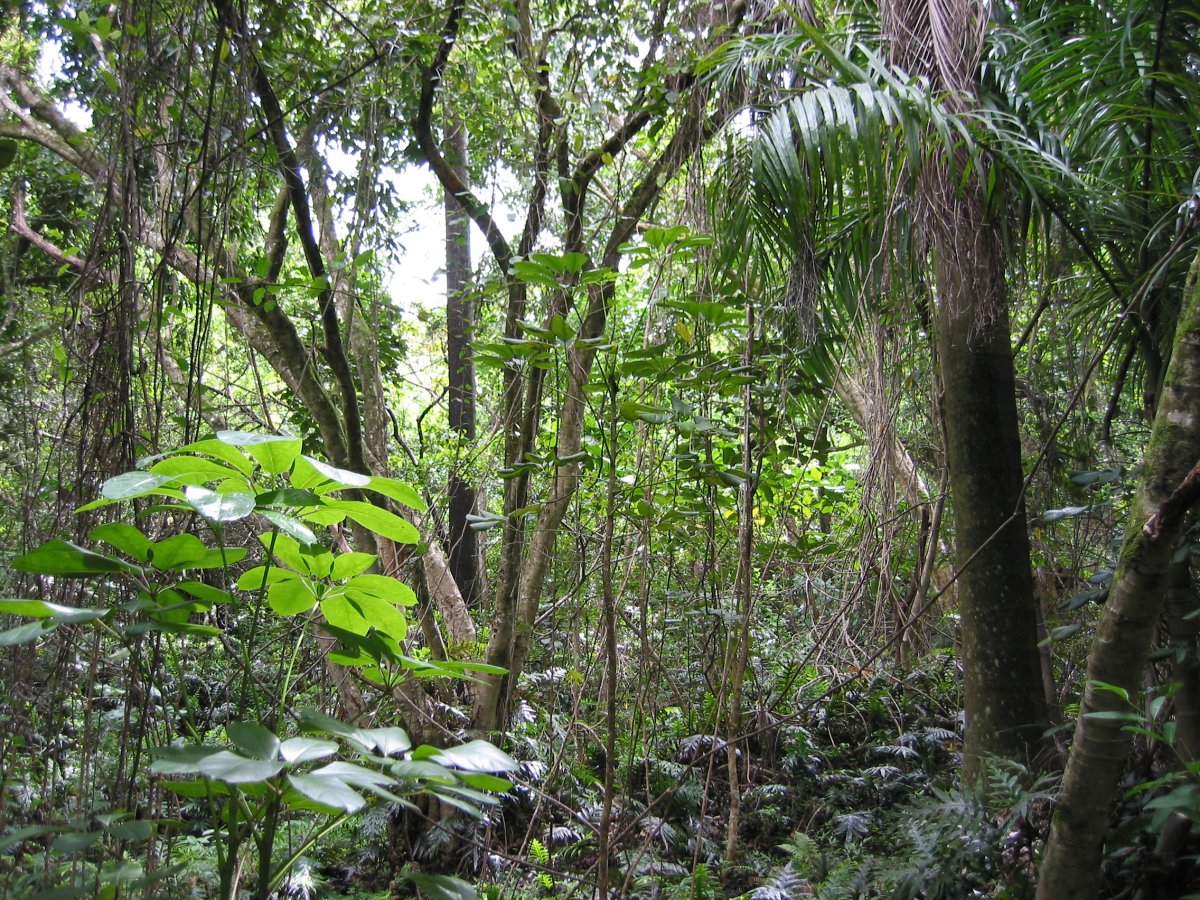 Tip: The world-famous Waimea Bay is located across the street from Waimea Valley. This bay will roar to life with giant surf a few times a year during the winter months. However, during the summer Waimea is a great place for family beach days. Don't miss the kids jumping off the rock at the end of the bay!
3. Honolulu Day Tour: Downtown Honolulu and Pearl Harbor
How much do you know about Hawaii? Most visitors are aware of Pearl Harbor and what occurred there, but, did you know that Hawaii used to have a monarchy? Did you know that we are the only state with two official languages? A Honolulu city tour will give you a much closer look at our fascinating history and culture.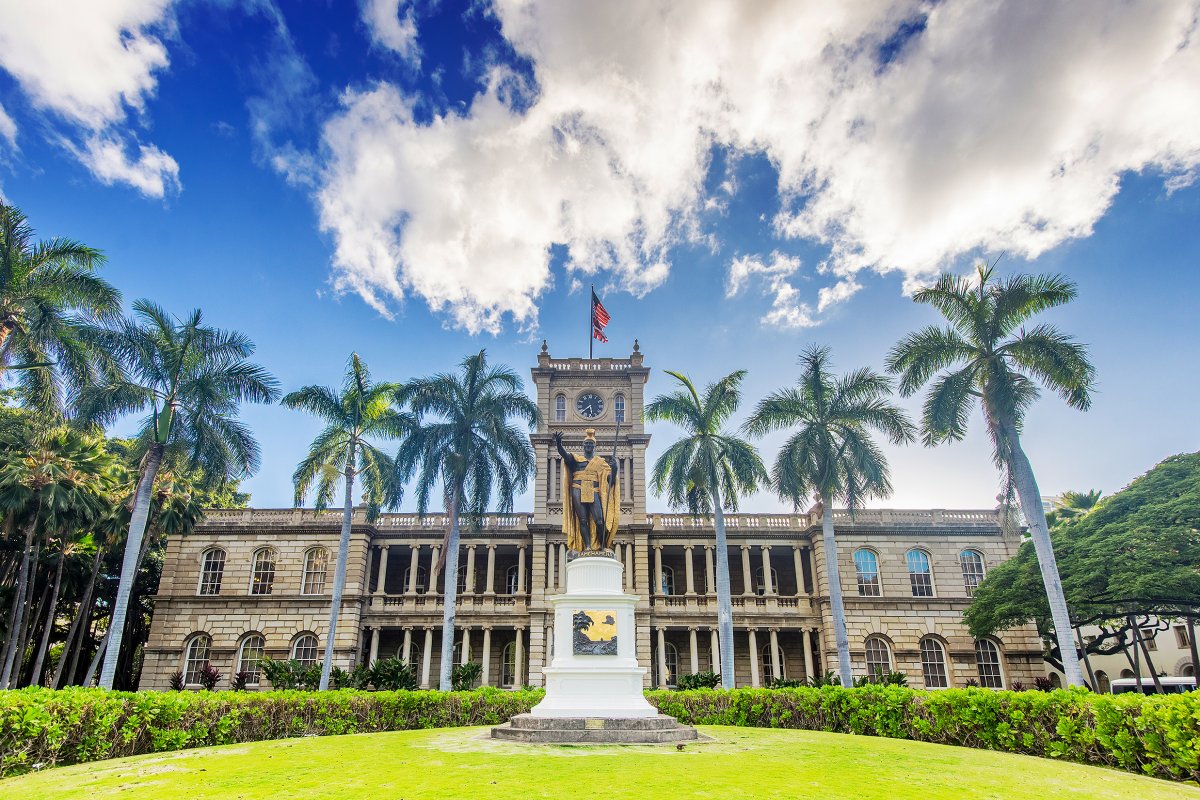 Only in Honolulu can you visit a true royal palace while still in the United States. Iolani Palace was built in the 1800s for the Hawaiian kings and queens, and today is open to visitors. The palace has been lovingly restored, and on your tour you will see original furnishings, learn about the history of the Hawaiian people, and get to know a few of the fascinating Hawaiian monarchs who once called the palace home. Historic Chinatown is nearby, as is a museum that looks at the impact of missionaries on Hawaii.
Tip: Because Honolulu is a great melting pot, you can also add a short culinary tour of downtown and its many markets, experiencing the different tastes, sounds and scents from the many cultures who have come to this island over the years and made a home here.
After spending your morning at the palace and eating lunch downtown, make your way over to Pearl Harbor to visit the stirring Arizona Memorial. The National Parks Department has done a wonderful job curating this experience and placing the events that unfolded there in 1941 in a historical context.
NB: those wanting to experience a somber military landmark, other than Pearl Harbor, can visit the National Memorial Cemetery of the Pacific. Also known as Punchbowl Cemetery, this memorial honors the people who served in the Armed Forces.
4. Get Adventurous at Kualoa Valley Private Ranch
No trip to Oahu would be complete without a little bit of outdoor adventure. Kualoa Ranch has 4,000 acres that sprawl across an unbelievably scenic nature reserve. Explore the ranch on horseback, or speed things up with an ATV ride. It is so beautiful in this valley, you won't want to miss your chance to experience this beauty first-hand.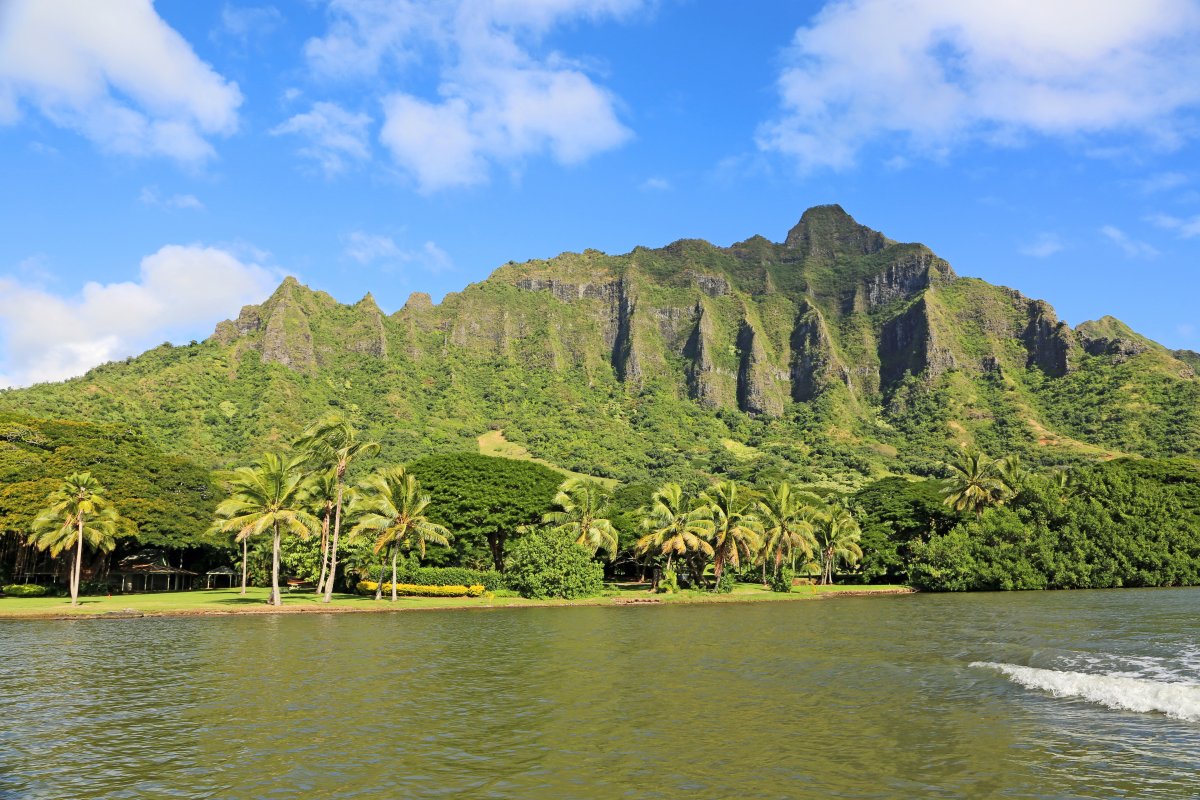 As you ride through Kualoa Ranch, you might feel a growing sense of familiarity. You will be amazed at how often this ranch has been used as the setting for movies and TV shows. This Hawaiian spot has served as the lush backdrop for the terrifying dinosaurs of "Jurassic World" and "Jurassic Park." King Kong also crashed his way through Kualoa in "Kong: Skull Island." You can even take a tour of all the specific movie sites on the ranch.
If you want a little bit more of an adrenaline rush, ascend into the canopy to take the Jurassic Valley zip line tour. Watch the green of the ranch rush by from 200 feet up in the air.
Tip: For a real Polynesiam adventure, check out Goat Island located just off shore. This island is part bird sanctuary and can only be reached during low tide. Be careful – tides, currents and weather can catch you off guard. Not a good idea for young children as you must traverse the water.
5. Visit the Polynesian Cultural Center
Admittedly, this is a totally touristy thing to do. However, it's also a place where children and adults can enjoy learning about the cultures of the Pacific in an immersive environment.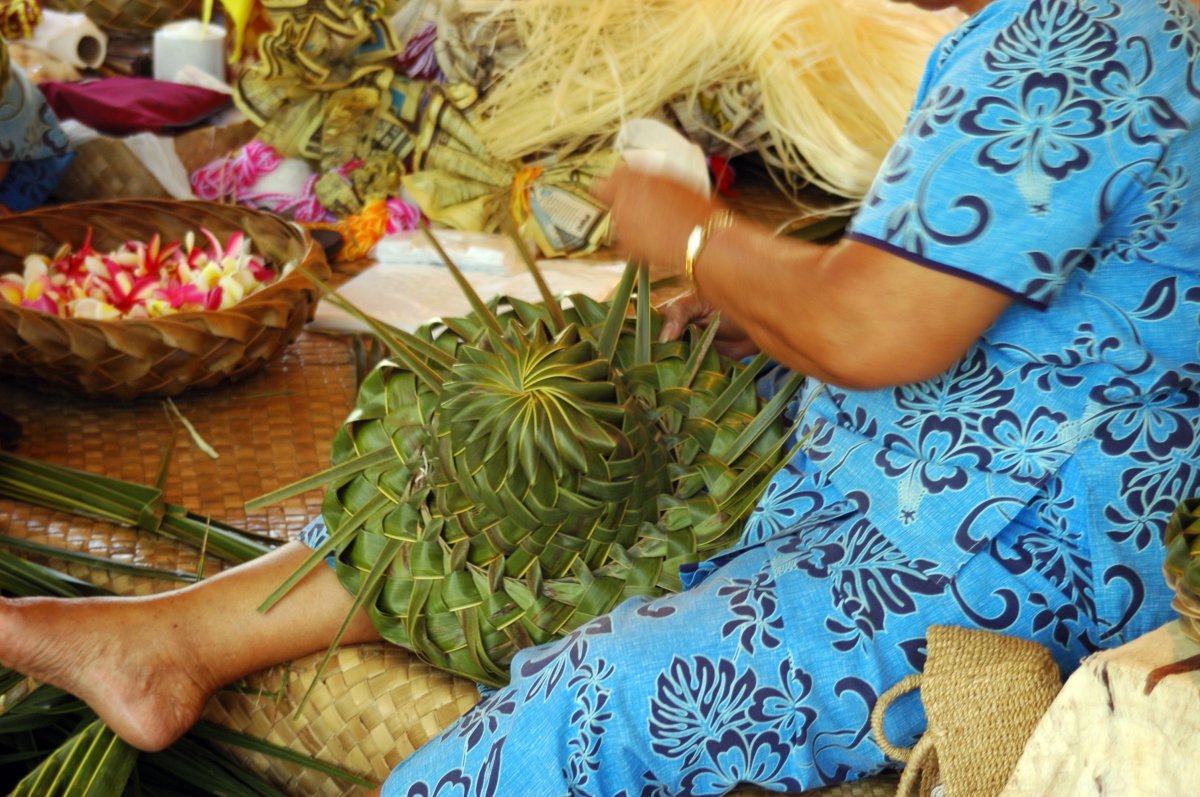 The Hawaiian Islands have been home to the Hawaiian people, a Polynesian people, long before they became a part of the United States. Visiting the Polynesian Cultural Center is a wonderful way to learn about Polynesian cultures.
Learn about the islands of Hawaii, Samoa, Aotearoa, and Tahiti with demonstrations and hands-on experiences; take a tour in a canoe, learn how to build a fire, learn to cook in the Samoan tradition, try Tahitian spear throwing, and more. You can also stay for dinner and enjoy a full luau performance.
Tip: The Center is located way up on the northern Windward (east facing) side of Oahu, allowing you to combine a morning here with an afternoon up on the North Shore. Depending on the time of the year, the North Shore beaches offer either great swimming or epic surf viewing.
Oahu is a historic and beautiful island, waiting to be explored and re-discovered. If you are renting an Exotic Estates villa, I would be happy to help you plan a memorable and perhaps even surprising visit to Oahu!
Lead Concierge,
Exotic Estates
Blog Subjects: Oahu, Concierge, Hawaii Concierge