Is Cabo Safe for Travelers?
Back

Los Cabos Takes Control of Its Story
Los Cabos, the beautiful resort area at the tip of the 1,000-mile long Baja Peninsula, has been a favorite destination for Americans, and for Exotic Estates, for decades. But, in the past year, the area has received negative press as part of the ongoing coverage of violence in Mexico.
Back in August 2017, in a confirmation of growing security concerns in Los Cabos, the U.S. State Department added the tourist mecca to its travel warning list and travelers understandably panicked.
However, in the past year a lot of things have changed. Cabo has taken back control of its streets, beaches and story in several meaningful ways.
Here at Exotic Estates we regularly speak with would-be Cabo visitors who ask us about the "situation." So, we have asked a part-time U.S. resident and Cabo villa owner, an Exotic Estates Mexico Destination Specialist, and the Managing Director of the Los Cabos Tourism Board about what has been done to address visitor concerns.
Let's Remember Why We Love Cabo
First, let's review why we all love Cabo so much. When we say Cabo, we are speaking not just about Cabo San Lucas, but Los Cabos generally.
Los Cabos comprises the resort areas of Cabo San Lucas, the Resort Corridor (the coastline between San Jose del Cabo and Cabo San Lucas), and San Jose del Cabo. Each locale boasts miles of gorgeous beaches, a laid-back night life and even an arts scene.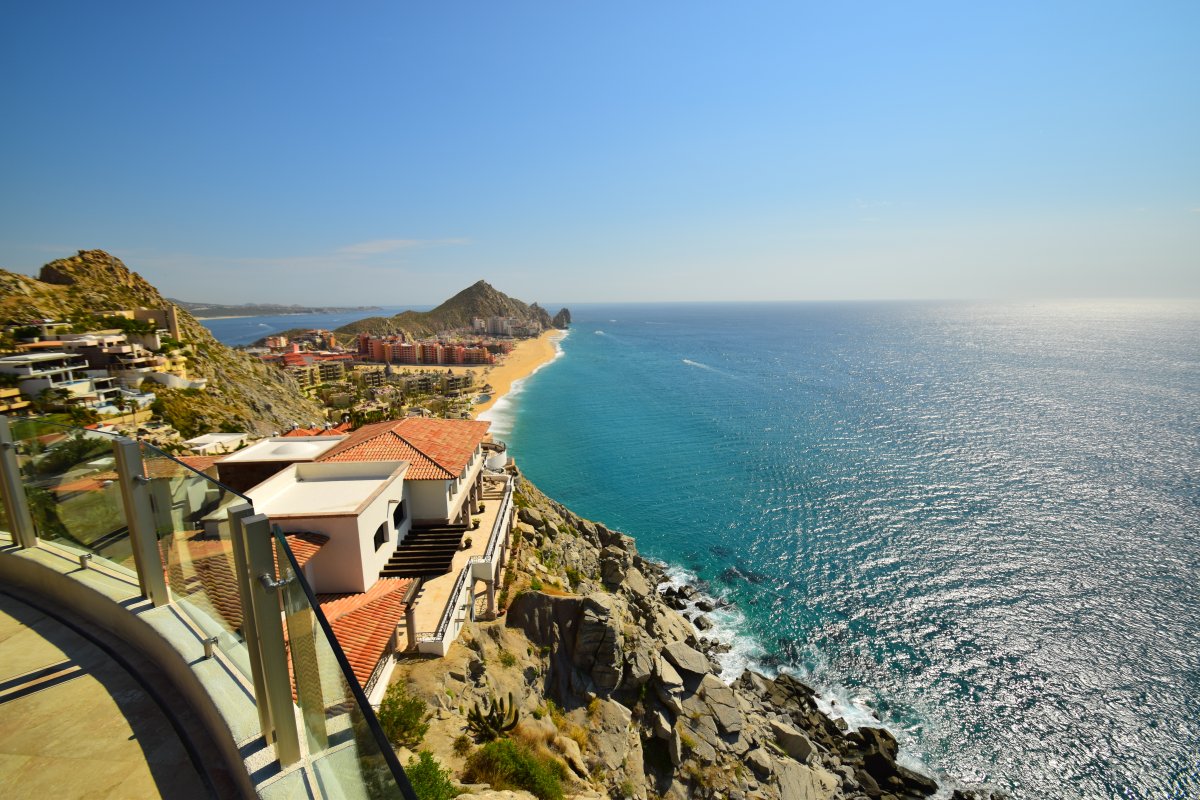 Besides it being a relatively short flight from many US cities, Cabo offers a dramatic desert backdrop softened by the coastlines of the blue Pacific Ocean and Sea of Cortez. It is also one of the sunniest places in the North America, a welcome reprieve for many winter-weary US and Canadian travelers. Moreover, the area is home to award-winning golf courses, wonderful culinary traditions and truly some of the world's most beautiful beaches.
For the visitor, it also boasts a modern infrastructure, with well-paved roads, a shiny new airport, and plenty of shops and restaurants catering to visitor needs, including Costco for those guests staying in a Cabo vacation villa.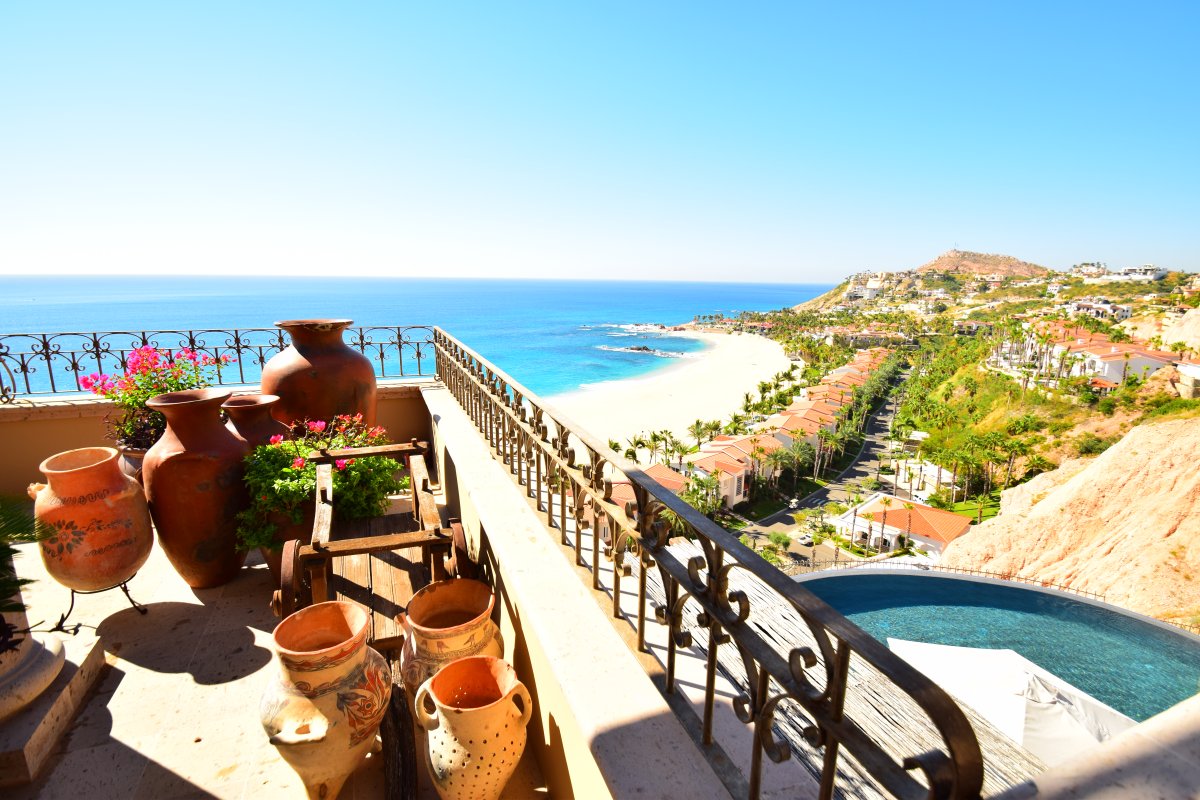 So, what happened in Cabo?
When "Safety" Became a Concern
It's no secret that there are drug cartels fighting for turf in several regions of Mexico. Cabo, largely unscathed by the early crime stories plaguing northern border towns and tourist areas like Acapulco, began to see some cartel-related violence in 2017. In response, in August 2017, the State Department issued a travel warning for Cabo.
The violence in Cabo was not directed at tourists or average residents. What took place happened between crime groups. Nonetheless, there were a few hi-profile incidents that took place near the tourist areas, and this spooked travelers and alarmed residents.
The State Department move coupled with high-profile news stories understandably caused trepidation among would-be tourists, and many people changed their plans. Reports of gang-related violence in other regions of Mexico filled the news cycle, so it was easy for Cabo to get tainted by gruesome stories coming out of Acapulco and other now notorious cities.
But that was then, and this is now; in January 2018, the State Department removed their travel warning and today Cabo has a Level 2 - Exercise Increased Caution rating, which is the same as most of Western Europe.
To put the current State Department rating in perspective, here are other countries with the same advisory:
Germany
Denmark
England/UK
France
Spain
Italy
Certainly, there are states and cities in Mexico that are still experiencing regular violence and have a Reconsider Travel designation. However, Cabo is NOT one of them, and this is due to the significant efforts made by a public and private coalition to improve the safety in the region.
A Government & Business Partnership Addresses Concerns
Local Government Investment in Security
Why is Cabo different than Acapulco and even Cancun? Put simply, it is in the local and national governments' interest to keep Cabo safe and secure, and that is what has happened over the past year.

Los Cabos has a tourism-driven economy, welcoming more than 2.5 million people each year. Nearly all its residents rely on tourist dollars to survive. Moreover, Cabo has seen huge investments by large hotel chains and villa developers. For this reason, there is a massive economic interest in keeping the area safe to maintain the traveler flow.
When the alerts went out in August, the regional government went into high gear to put security measures in place that would help address concerns, recharge tourism and protect the essential revenue flow.

We asked Rodrigo Esponda, Managing Director of the Los Cabos Tourism Board, about what Los Cabos has done to reassure visitors that the area is a safe place to vacation.
He sent us information detailing what has been done organizationally and what the results have been.
According to the information we received, the regional government and businesses have spent nearly $50 million to enhance the area's security-related infrastructure on several fronts.
A five-point security action plan was put in place, which resulted in a massive influx of security personnel and an installation of cameras across the area. The Mexican Federal Government also put the Mexican "Marines" in command of the state and municipal police in Los Cabos in November 2017. As a result of their cumulative efforts and unified front, Los Cabos has seen a 90% reduction in security-associated events since last year.
Those considering travel to the area should know that Los Cabos is thriving and the Los Cabos Tourism Board reports that visitor numbers are up 17% from previous year.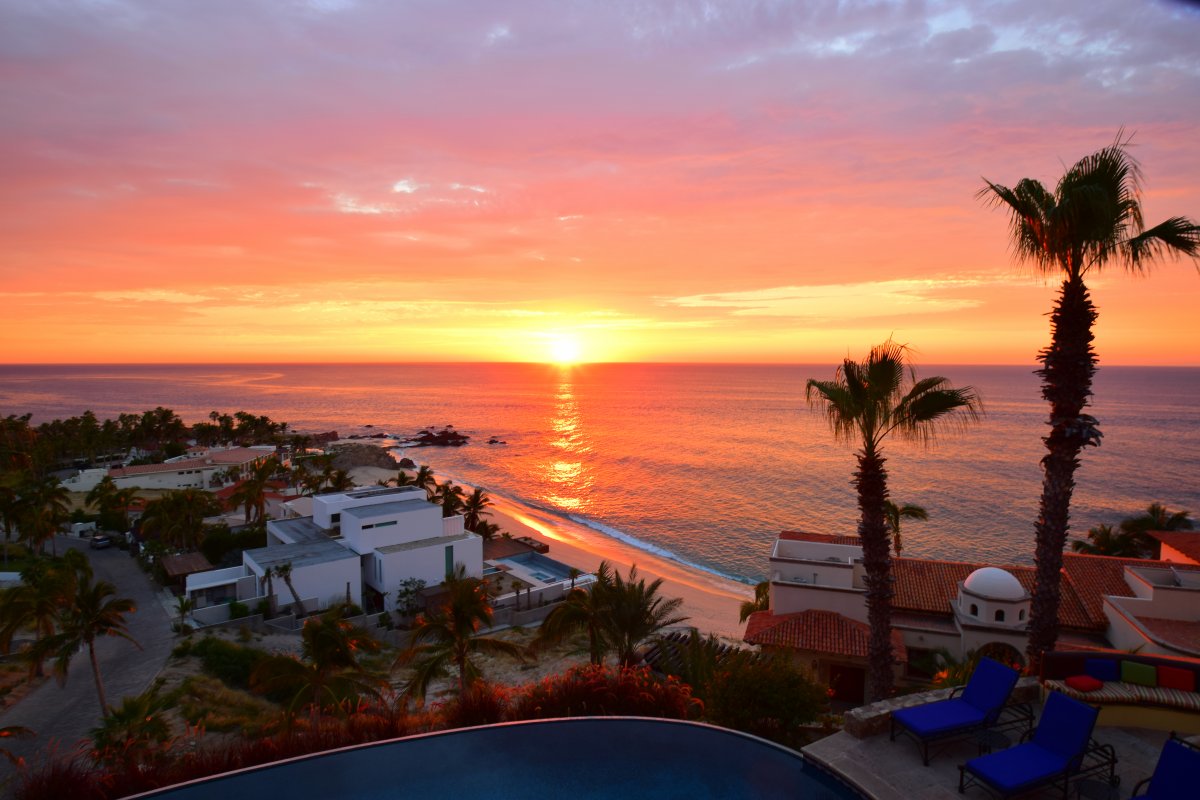 What Do US Residents and Villa Owners Say
To get a different perspective on the situation, we also reached out to one of our trusted owners, who lives part-time in Los Cabos. He is well-connected in the area and spends a lot of time at his amazing Cabo villa. When we asked his opinion on the state of security in Cabo, he gave us this insider's response: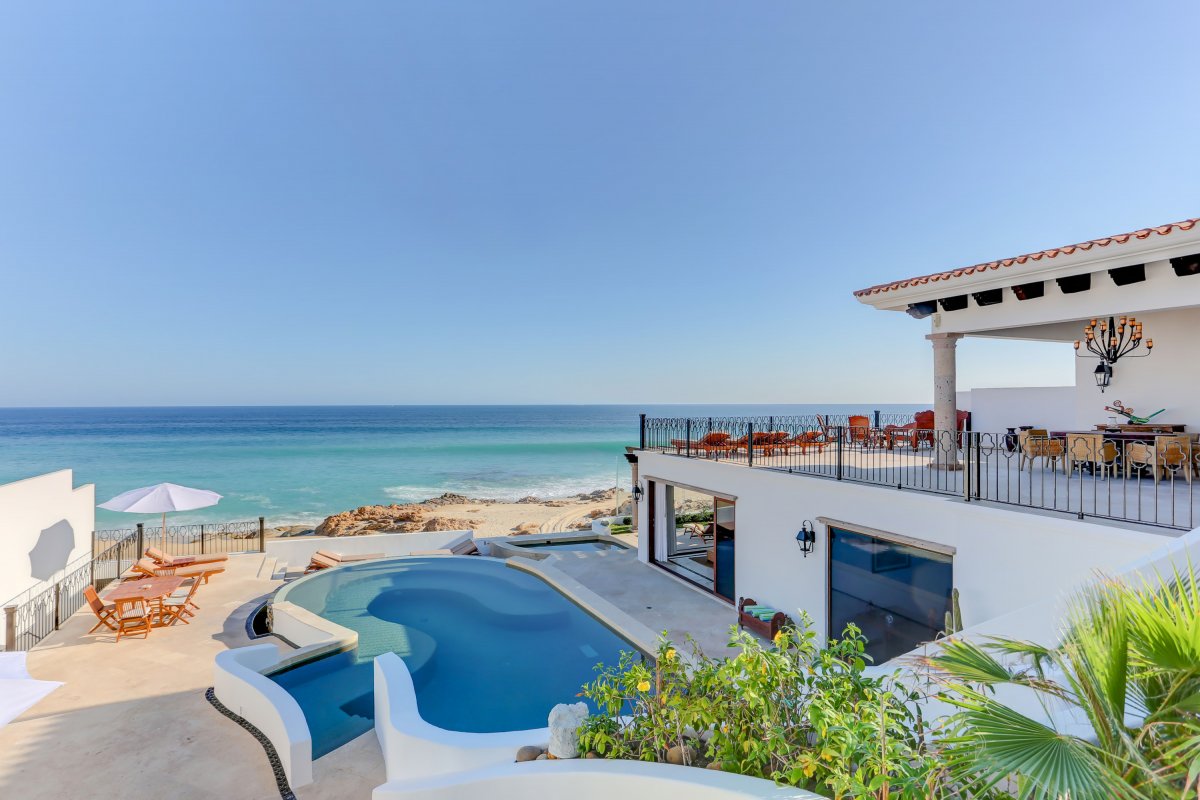 "Regarding the violence in Los Cabos, the cartel "war" is 100% over; and BIG news...the U.S. State Department lifted the travel advisory in January that they had initiated last August, as the Mexican government was effective in securing the tourist zone with the Mexican Army, Navy (like the U.S. Marines), and Federal Police. Business has taken off again for everyone in Cabo"
He then added this little tidbit...
"I confirmed with my good friend who owns on of the biggest security companies in Cabo that the Mexican government brought in 8,000 more police and forced a truce between the two cartels. So as a result, everything went 100% quiet immediately."
It sounds like the Mexican government not only put security measures in place, but also defused tensions.
Exotic Estates Mexico Destination Leader
Here at Exotic Estates, our team of Villa Specialists is brought to each destination to tour our homes and get to know the area – basically to do all the things that our guests might want to do so that they can provide valued insights on travel planning.

However, we have Destination Leaders who either live in or have lived in one of our core market. For Cabo, we have Danielle, who lived there for many years and who now is a part-time Mexico City resident.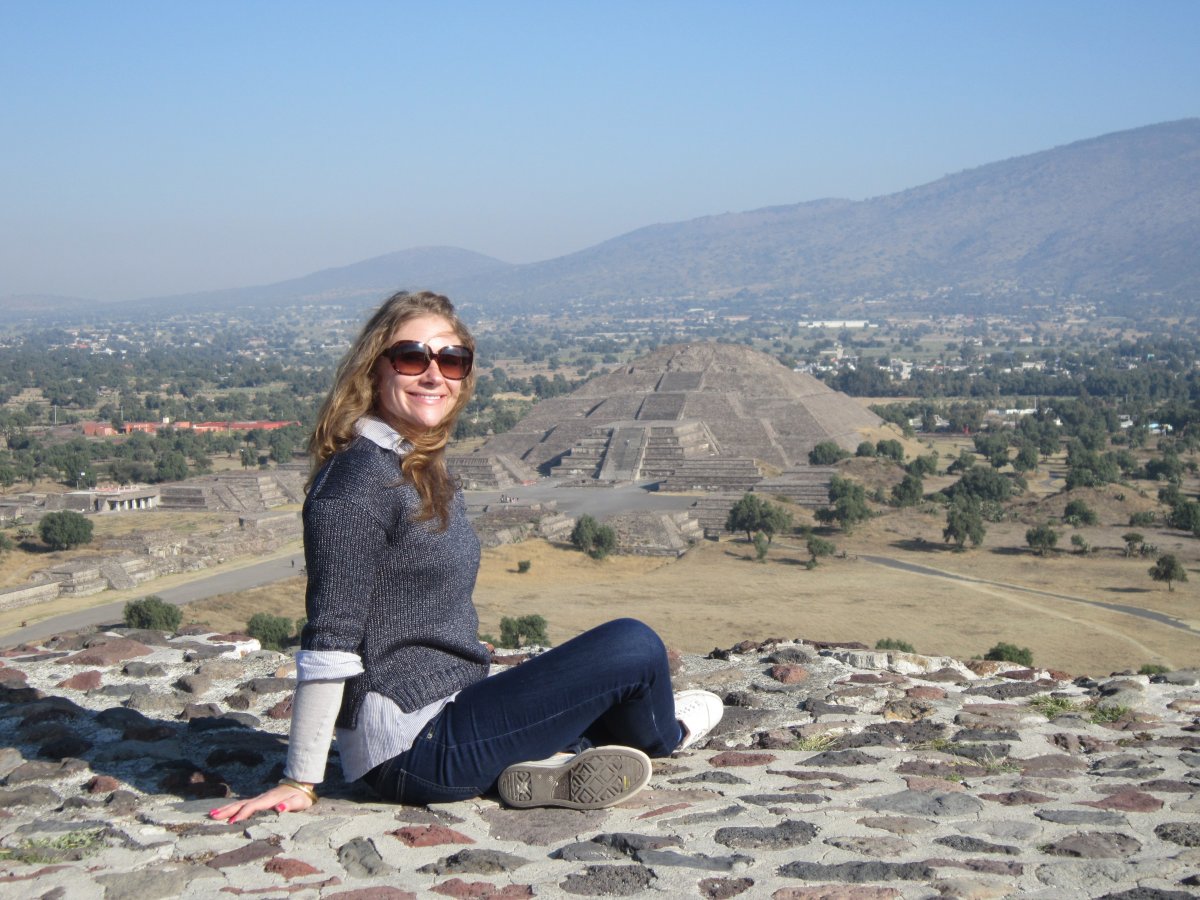 When we asked for her thoughts on Cabo and all the negative new coverage, she said that she didn't feel threatened by the violence being reported.
"I just spoke to a guest about this today. I feel completely safe in Mexico. When I lived in Los Cabos, I actually left my door unlocked. The recent events in Cabo were amplified in the news, and were not in any way targeted towards of the local or tourists there."
So, Is Cabo Safe?
In many ways, Cabo is probably safer than ever, because there is so much focus on the issue from government and private-sector interests.
There are currently no travel restrictions. As covered earlier, the U.S. government recommends that travelers employ the same level of caution as they would in the most popular tourist destinations of Western Europe.
If one decides to visit a city or region, one doesn't typically hang out in areas plagued by drug and gang activity. For example, people will visit New York City, Los Angeles, Miami or Chicago, all the time, even though the reports of violent crime taking place in those metro areas can be extreme. That's because, as in Cabo, folks know - generally speaking - that the violence is not targeting tourists; touirists tend to stay in generally safe, well-policed tourist-friendly areas and enjoy classic hot-spots.

Whenever and wherever we travel, there are risks. However, Cabo has done a lot to ensure that visitors and residents alike feel safe.
U.S. State Department Travel Advisories and General Travel Precautions
No matter where you are traveling this year, from Hawaii and Cabo to Paris or Rome, here are common travel tips that everyone can review to help ensure a safe and crime-free vacation:
Do not flash expensive jewelry or cash in public.
Be attentive when visiting an ATM
Exercise caution at nightclubs and bars - do not leave drinks unattended.
Stay up to date on the State Department's Crime and Safety Reports for all destinations
Enroll in the Smart Traveler Enrollment Program (STEP), which sends travel alerts and helps to locate you in case of an emergency.
If you are thinking about villa vacation in Los Cabos and would like to have more information, call or email one of our dedicated Villa Specialists for expert planning assistance: Reservations@ExoticEstates.com.
Written in June 2018 by Exotic Estates team members. Contributions from:
Los Cabos Tourism Board
Private Owner in Los Cabos
Exotic Estates Mexico Destination Leader
Blog Subjects: Cabo, Los Cabos, San Jose Del Cabo, Cabo San Lucas