Gustavia - The Heart of St. Barth
Back

Gustavia is the heart and soul, and also the capital, of St. Barth and we love it! Whether you are traveling by speed boat, ferry, or yacht to St. Barth, you will reach the harbor in Gustavia and will no doubt head straight into town to get refreshed after your travels.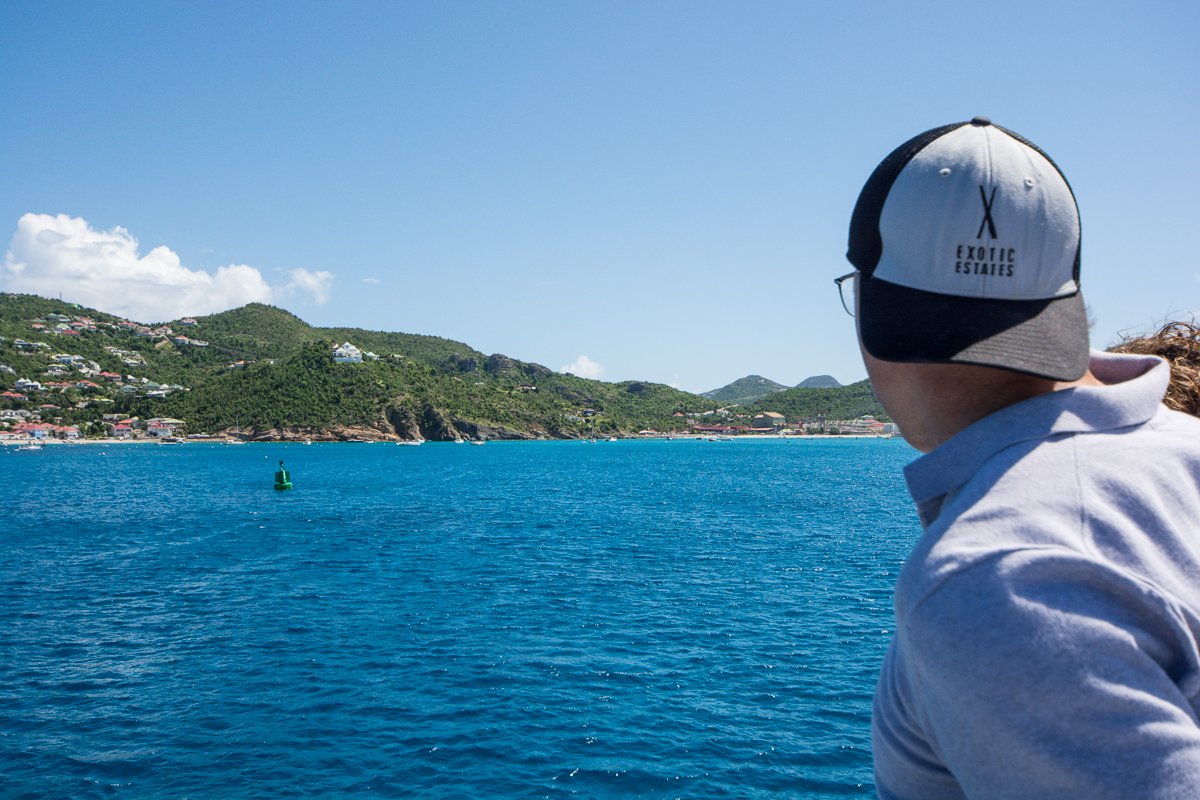 When looking for a vacation rental on St. Barth, if you are interested in staying where the action is (or where celebrities such as the Kardashians have centered their St. Barth vacations), then you will want to stay in Gustavia.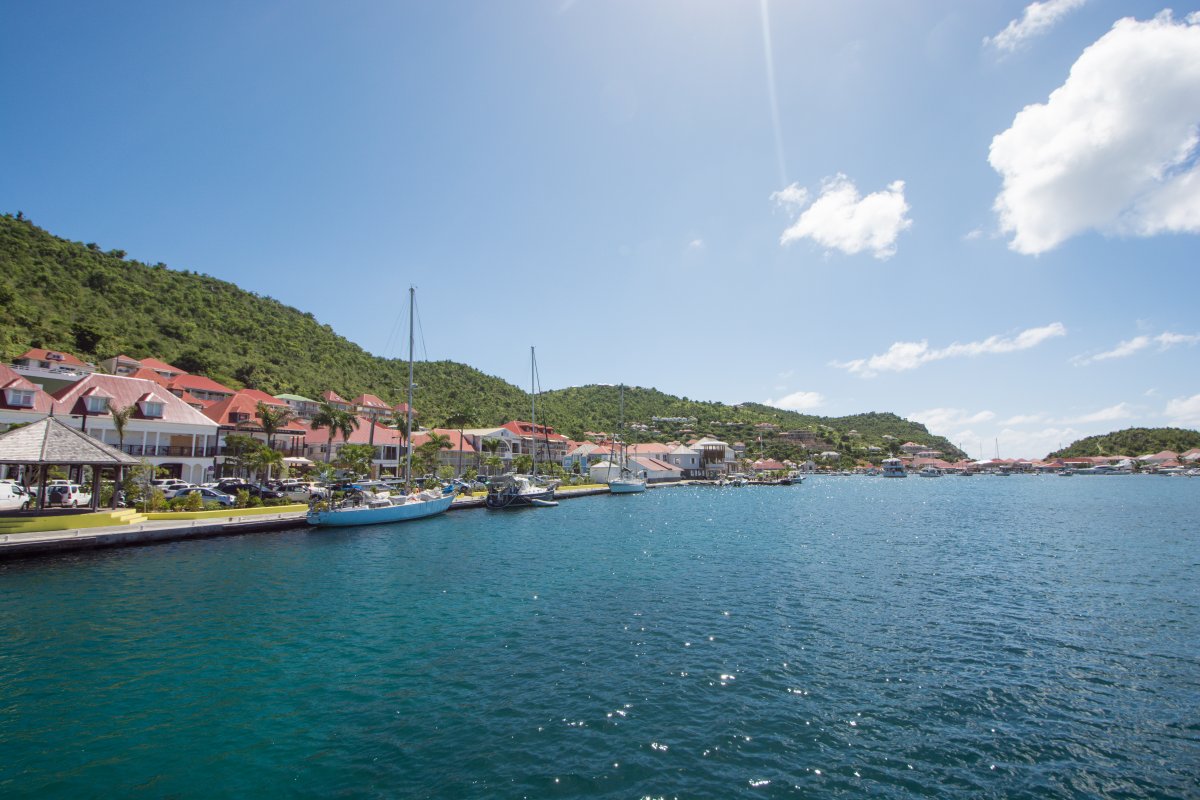 Gustavia is bursting with small boutiques (duty free) and restaurants all adorning the quiet cobblestone streets of the town. If this is your first time or even your 10th, you will surely get lost in the delight of this up-scale and historic Caribbean Island!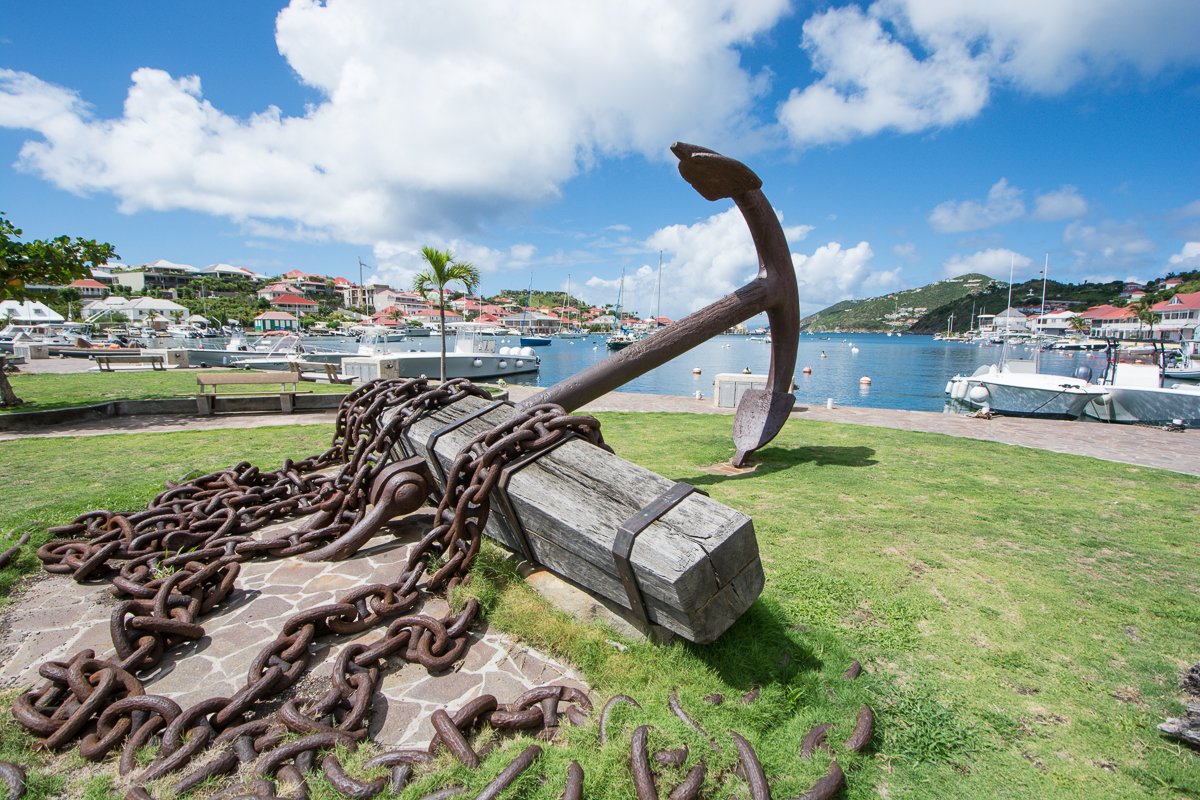 Discovered by Columbus in 1493, St. Barth was named for his brother, Bartolomeo, and the island was first settled in 1648 by French Colonists from the nearby island of St. Kitts. Fast forward to 1946, St. Barth was giving the legal status of a Department of France. All citizens were given French passports and were expected to pay French taxes. In 1957, the American millionaire David Rockefeller bought a property and the notoriety of the island quickly spread by word-of-mouth as it transitioned into an upscale and French-speaking tourist destination.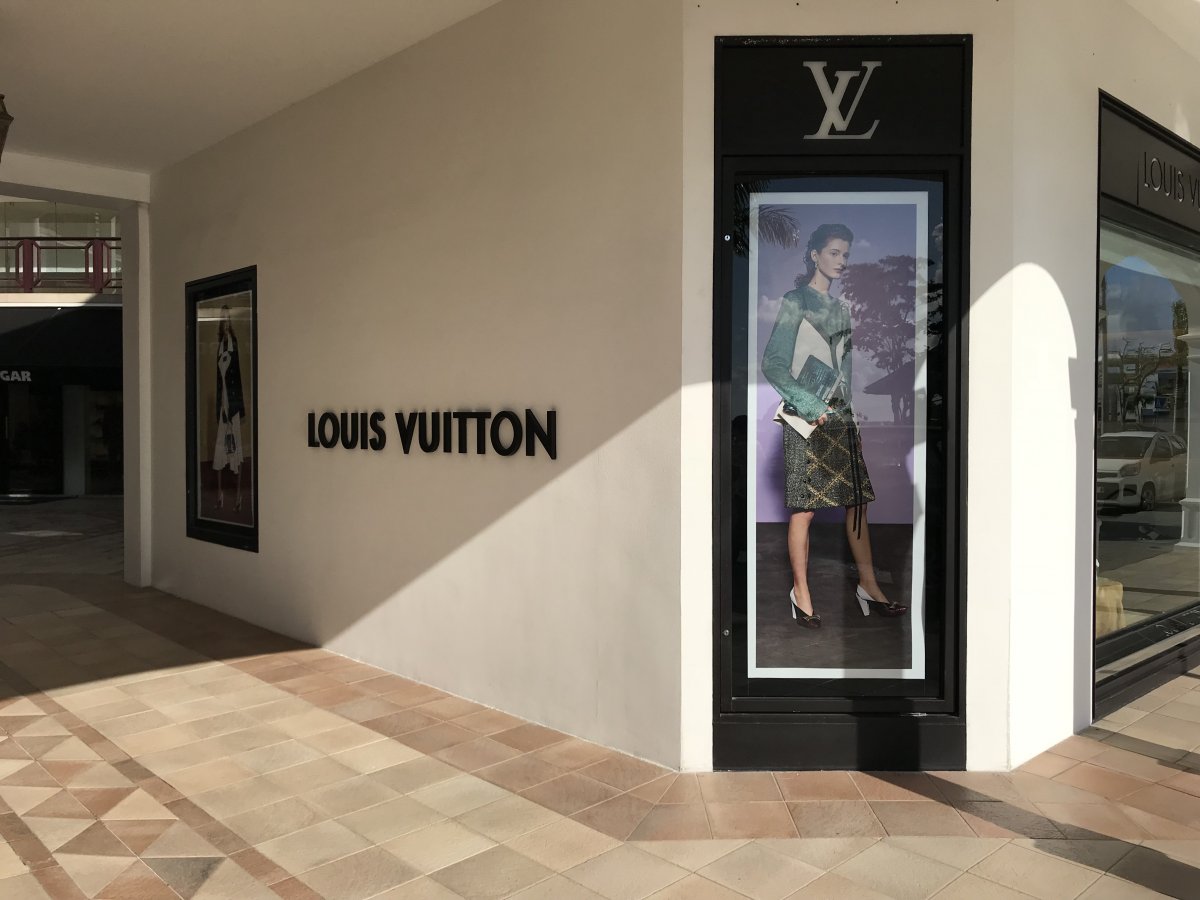 As you head into town, you will notice classic designer shops such as Hermes, Chopard, and Louis Vuitton. Popular among the rich and famous, as well as U.S. Francophiles who want a taste of the South of France during winter, St. Barth is truly a chic destination offering a quiet retreat for families and couples alike.
This gorgeous little island is home to an array of stunning beaches (some quieter ones clothing optional), quaint local restaurants (read further to learn our favorites) and an abundance of designer boutiques. For the more adventurous, jet ski rentals can provide a full island tour while floating along the crystal blue waters of the warm Caribbean Sea.
A Day in Gustavia
During our recent villa tours and inspections trip to St. Barth, we had the pleasure of spending time in the area of Gustavia. As no day in the Caribbean should start without café and macarons, we started our morning at the local La Petite Colombe in downtown Gustavia. If you are staying in the area, it would be an easy walk, otherwise it's generally about a 10-15 minutes' drive.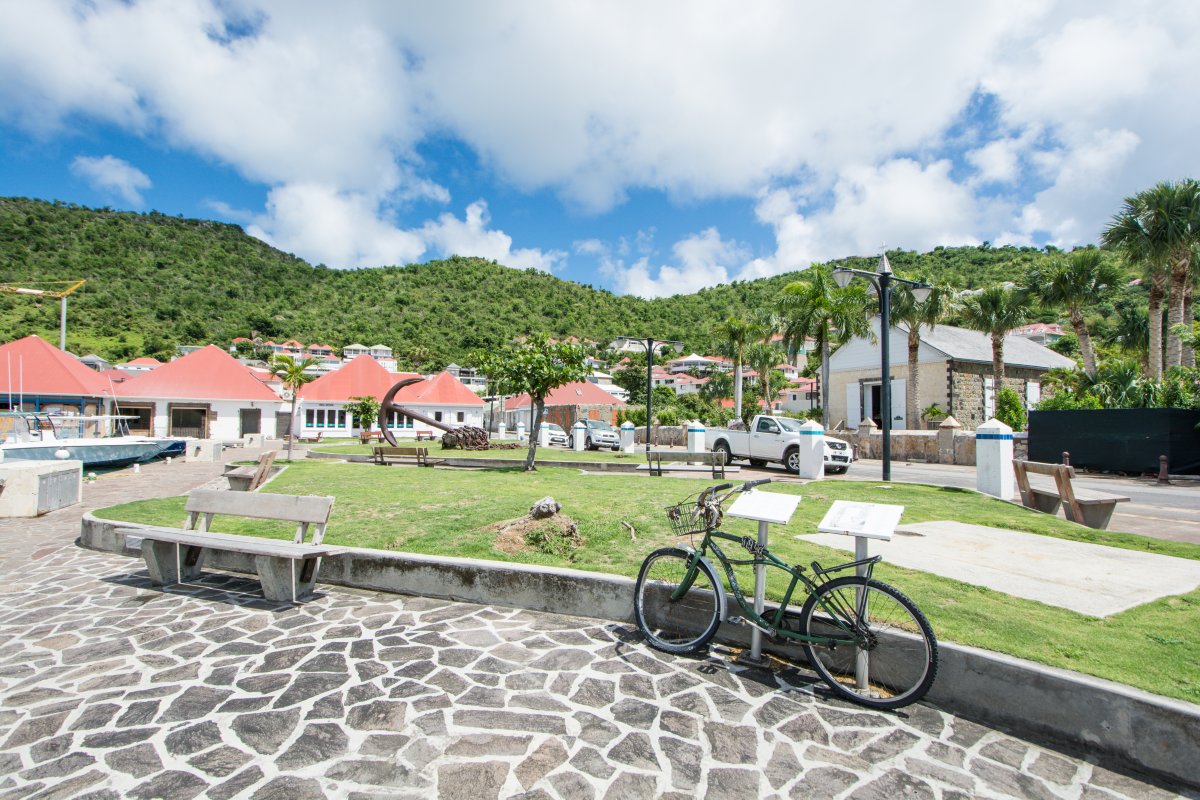 Tip – If you are looking for an American Style coffee, ask for an Americano and let them know if you would like cream beforehand as they do not leave it out on counters like you would usually see at home at your local Starbucks. In fact, they heat the milk and add it to your coffee for you maintaining the heat! Sugar is generally left on the counter and they will also warm-up your French treats!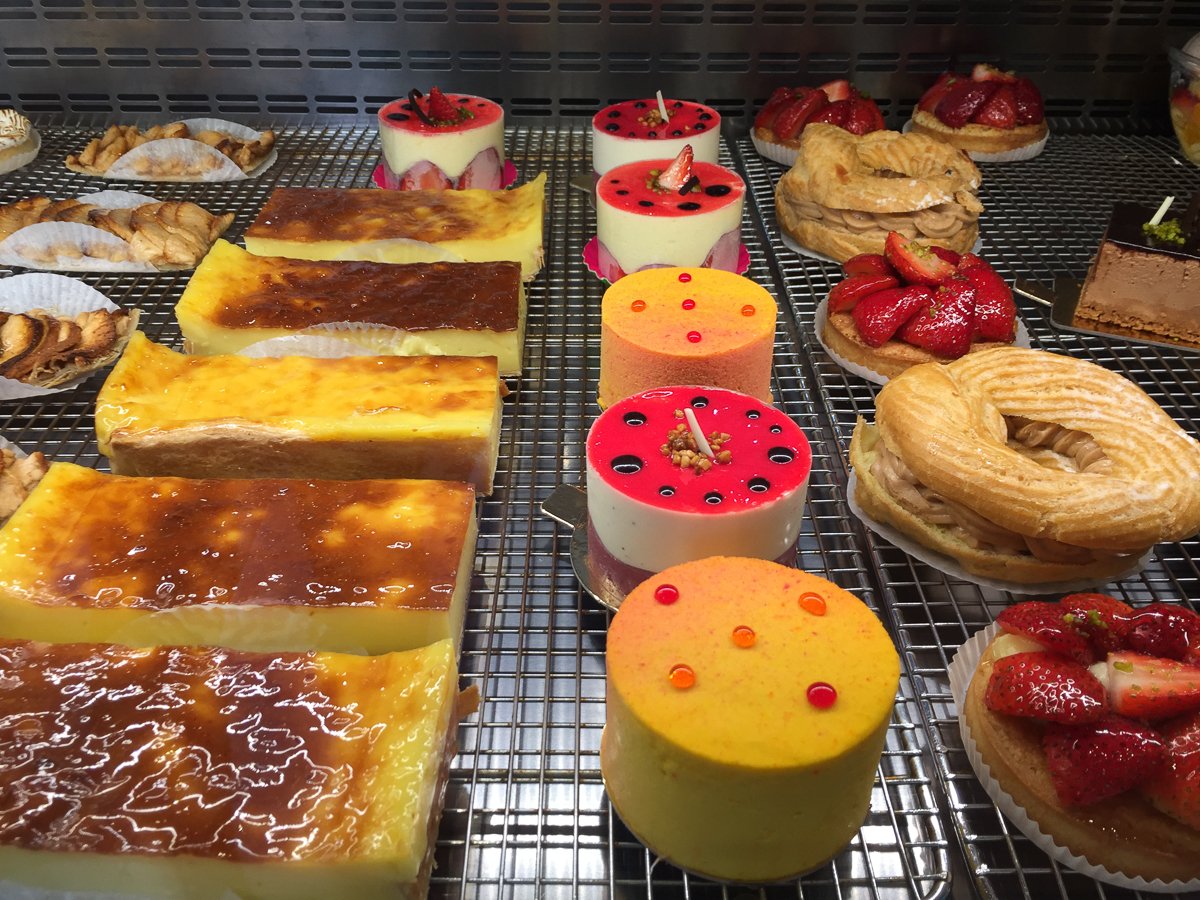 Once our appetites were satisfied, we set off for our St. Barth villa tours!
Favorite Gustavia Villas
Although all of our St. Barth villas are AMAZING, we picked our two favorite in the Gustavia area and would love to take you on a quick tour...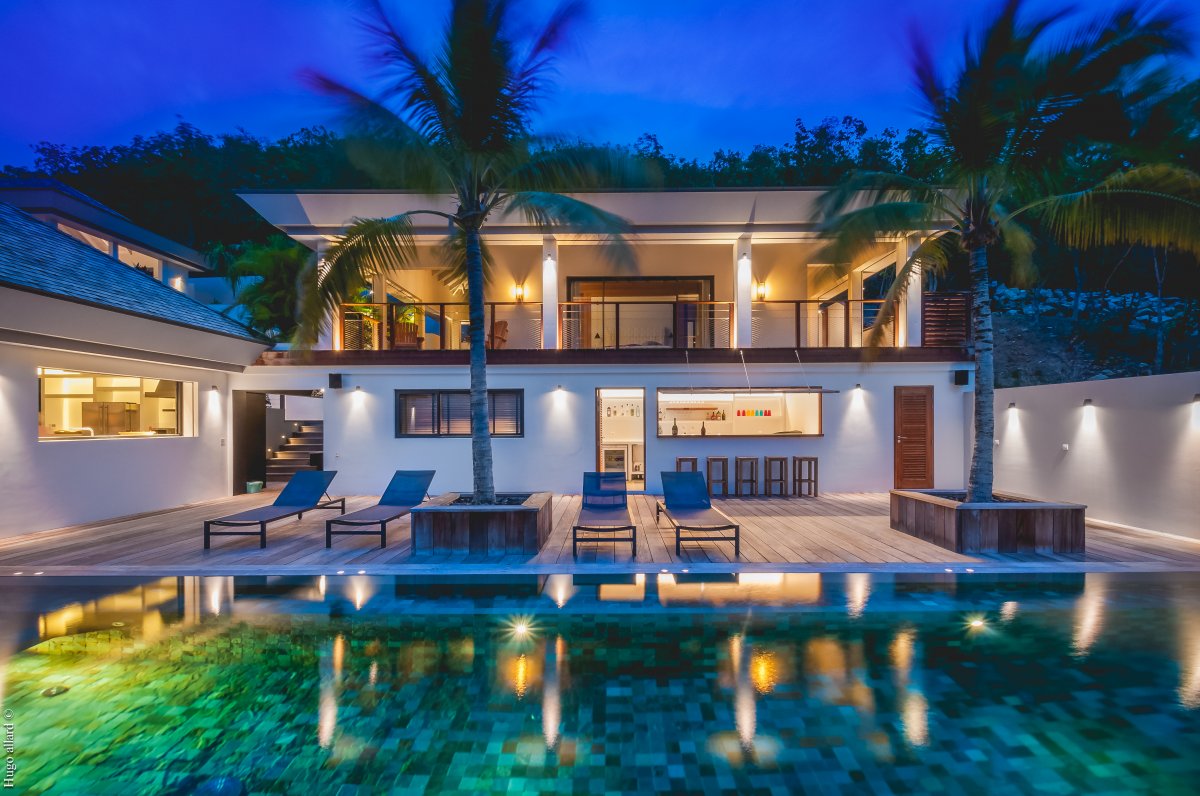 This gorgeous little villa overlooks shell beach (one of our favorite beaches) and features a large and modern space with a huge kitchen and living area, great for family gatherings. There is also a multilevel area with a great view and a nice outdoor bar which is perfect for guest entertaining. If you are traveling with a group of older folks or kids, beware of the stairs.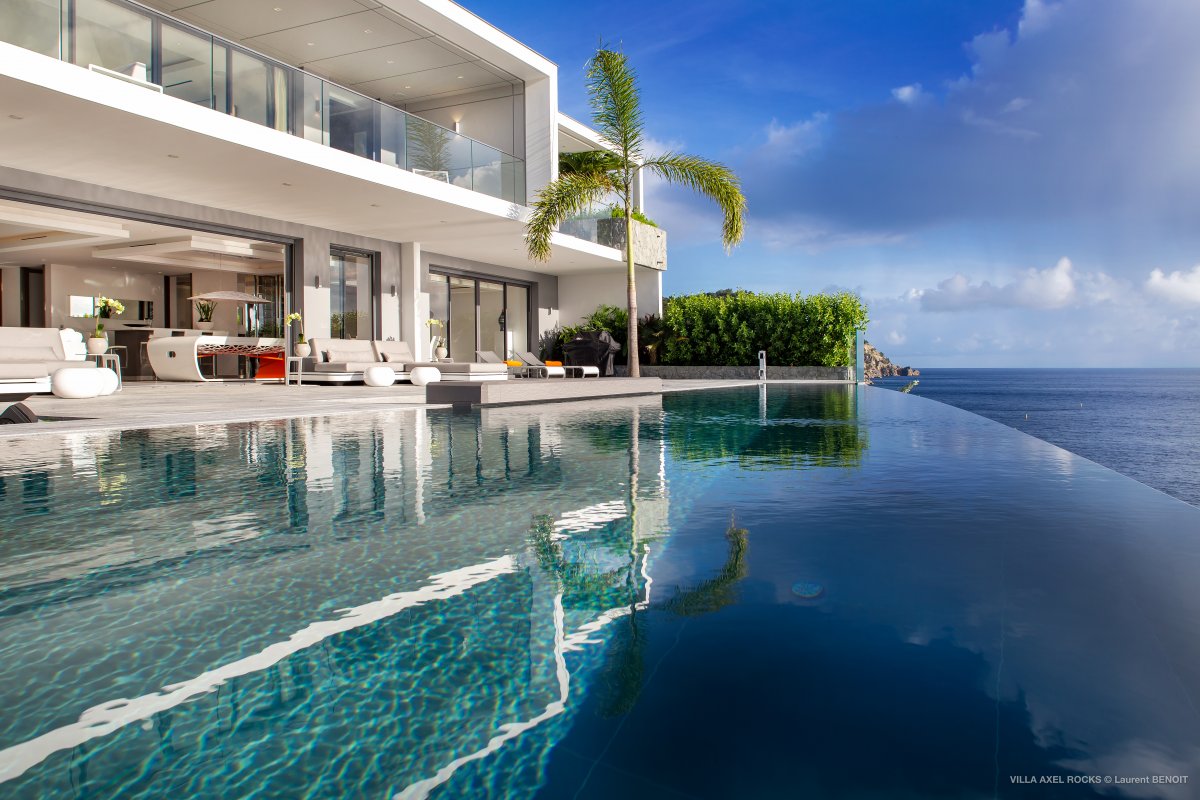 This home as been rented by LA and NYC social scene A-listers, and is very much a great option for "partying" adults. Boasting incredible unobstructed views of the Caribbean, this home also features an infinity pool with an "underground" window to peak at the swimmers, guaranteed fun! We would not suggest brining kids to this home as it's much more suited to adults.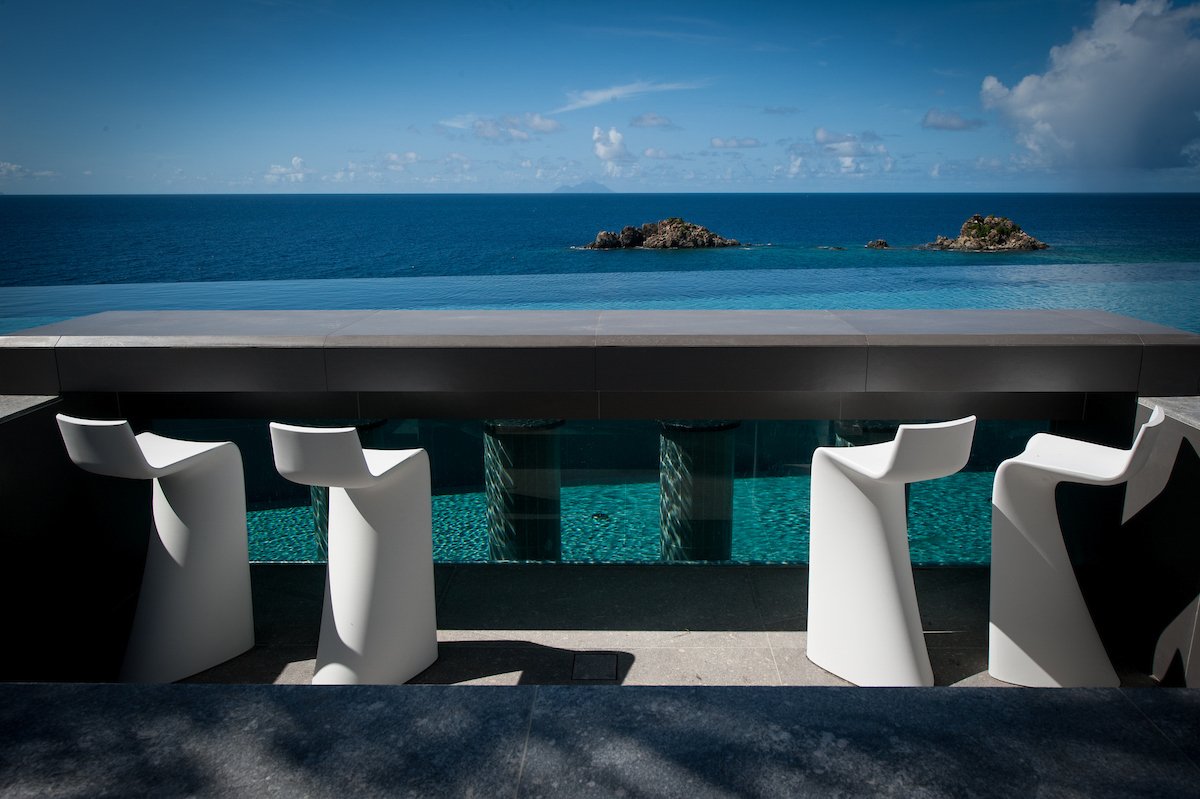 Time for Refreshments
We get it, you are on vacation and that's why we set out to find the best spot to refresh yourself with fresh food and libations. For lunch we stopped at The Fish Corner for the catch-of-the-day and oh my goodness, it was probably the best fish I have ever had! The shop is quite small so be sure to get here early as they do run out of the fresh catch. This is perfect for dining couples but most likely too small for large family dining. If you're with a large group, might we suggest sneaking away to experience this truly special spot.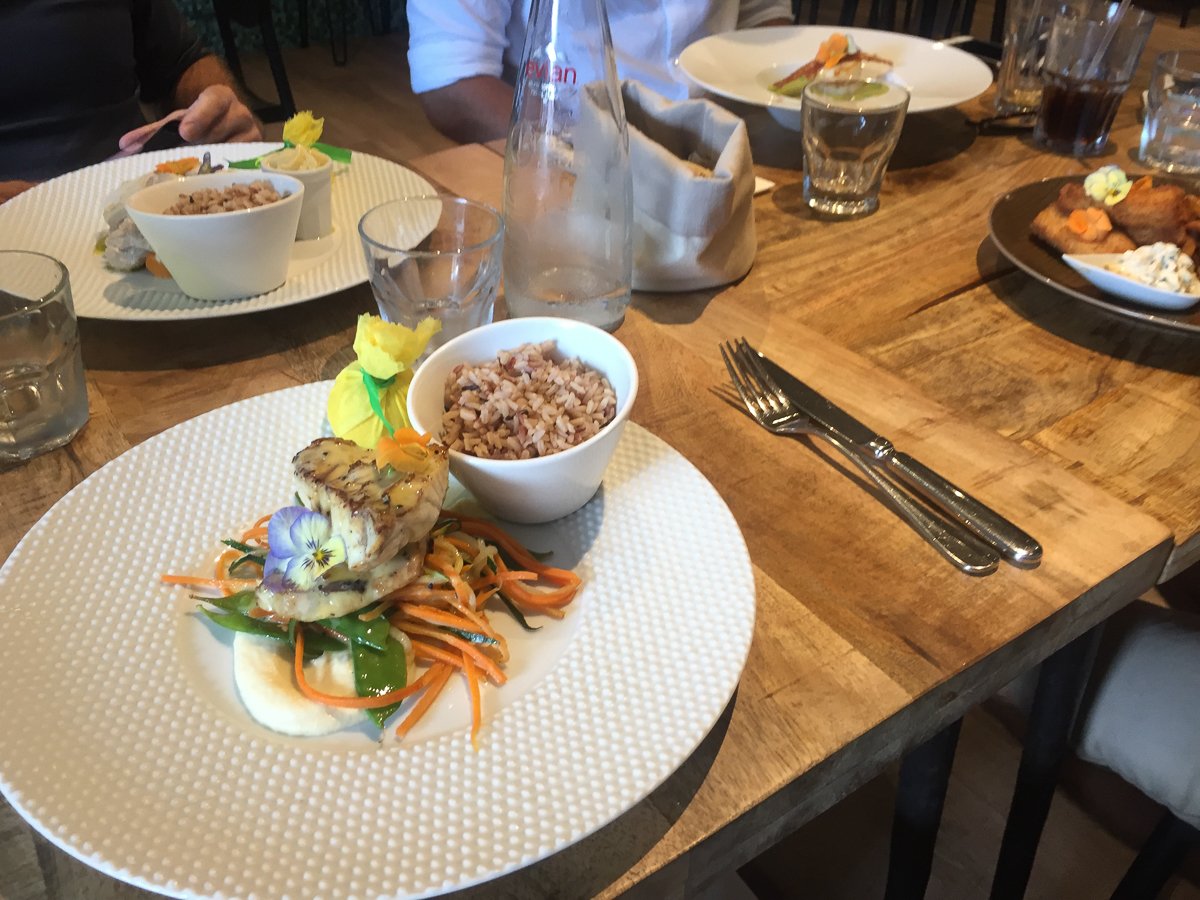 Tip – If you find yourself struggling to understand the French menu, keep looking through as there is usually an English version at the end. If not, just ask the waiter.
Le Select
Finally, it's late afternoon and we are ready for a beer! After touring a few local shops serving drinks, we would always end up at our favorite, Le Select.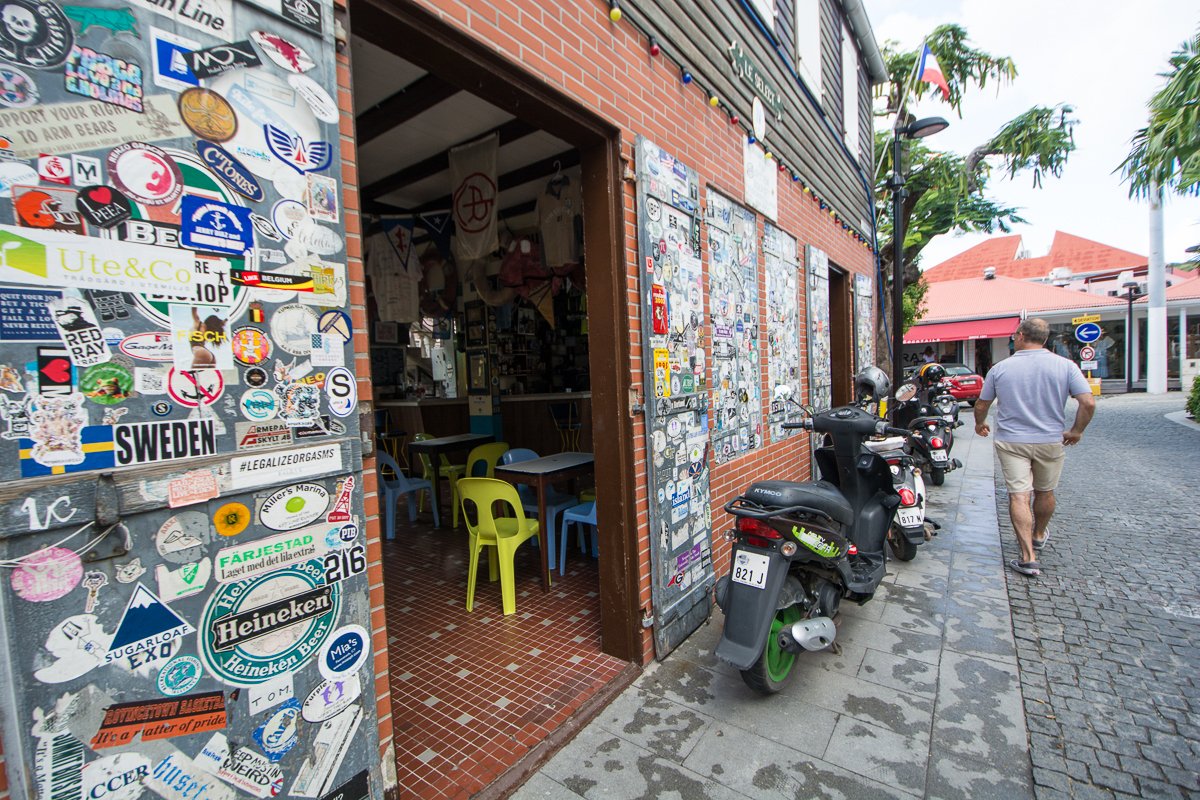 This is a great bar with most of the seating outdoors and boasts great service. Besides the good selection of drinks, the atmosphere alone is worth the stop as you can feel the island vibe and you will usually catch the locals hanging out here as well. The perfect juxtaposition of jimmy buffet meets upscale St. Barth.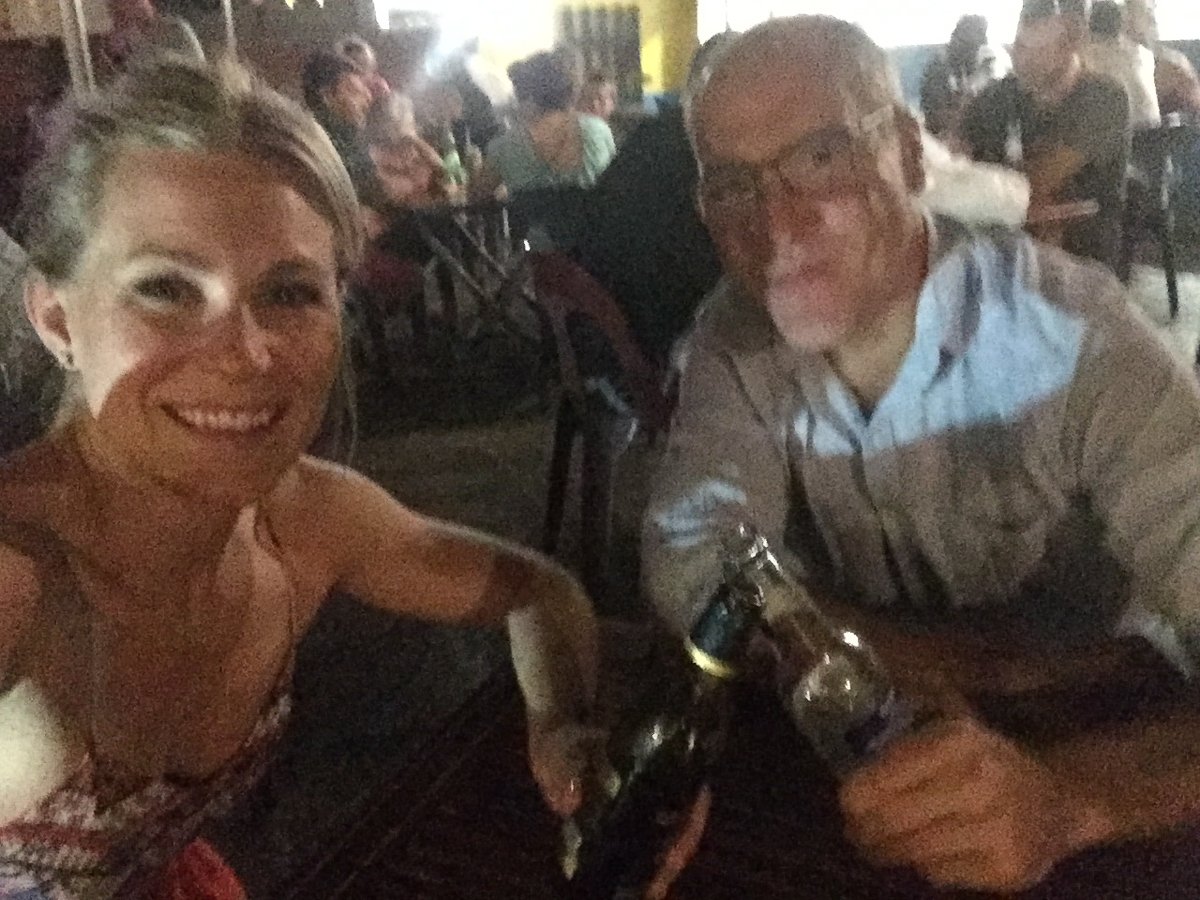 Fine Dining in Gustavia
Gustavia features many fine-dining options to please any palate, from Sushi to Italian to local seafood, you will have a hard time choosing where to enjoy island cuisine! We had the opportunity to dine at Bonito, a beautiful French restaurant featuring fresh seafood, contemporary options and it is also vegetarian friendly.
The ambiance is just as incredible as the food and offers panoramic views of the harbor and the sparking lights of Gustavia below. Trust us, this is a fine-dining experience you DON'T want to miss.
Local Customs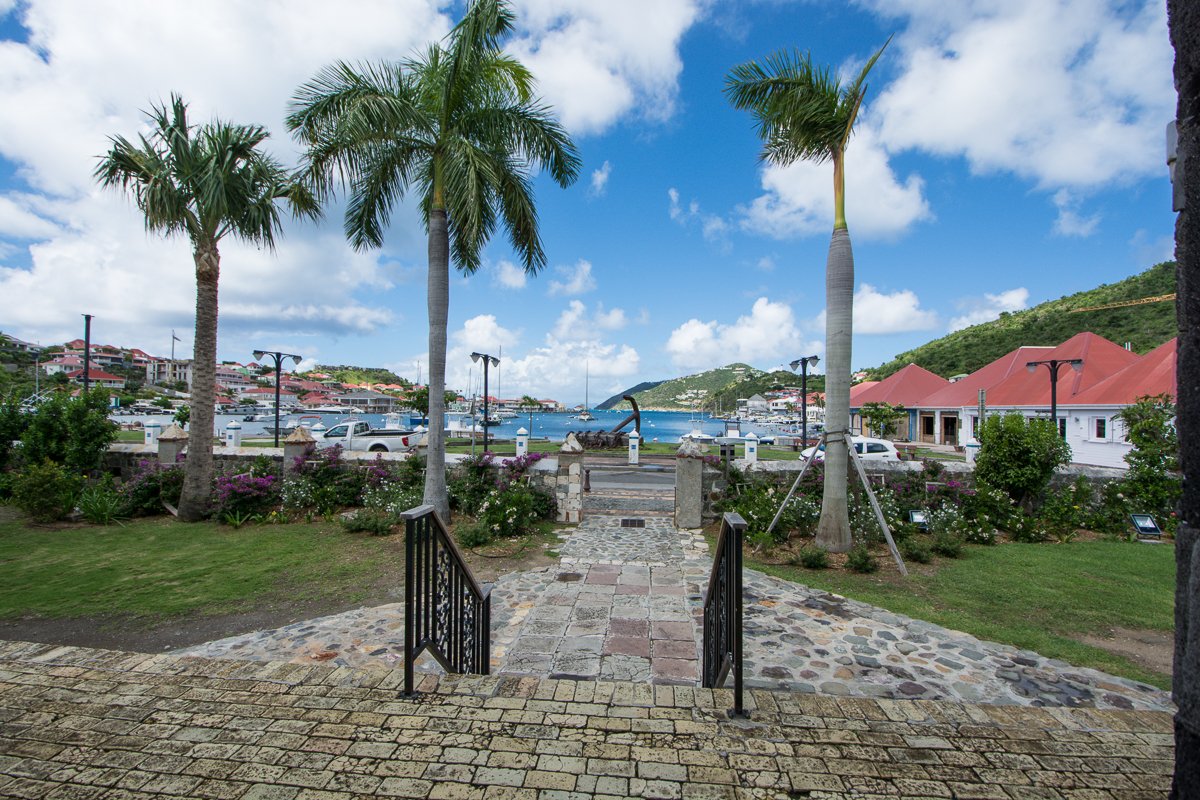 St. Barth is an incredibly safe and very little to no crime occurs on the island. In fact, we often left our car doors unlocked, as many locals tend to do (yet we always suggest leaving any valuables locked and out of sight). Please always being polite to locals and tourists, a friendly "Bonjour" can go a long way. We were also told that honking your horn is considered very rude and you will notice a lack of this sound while visiting, so enjoy.
Exotic Estates – St. Barth Expertise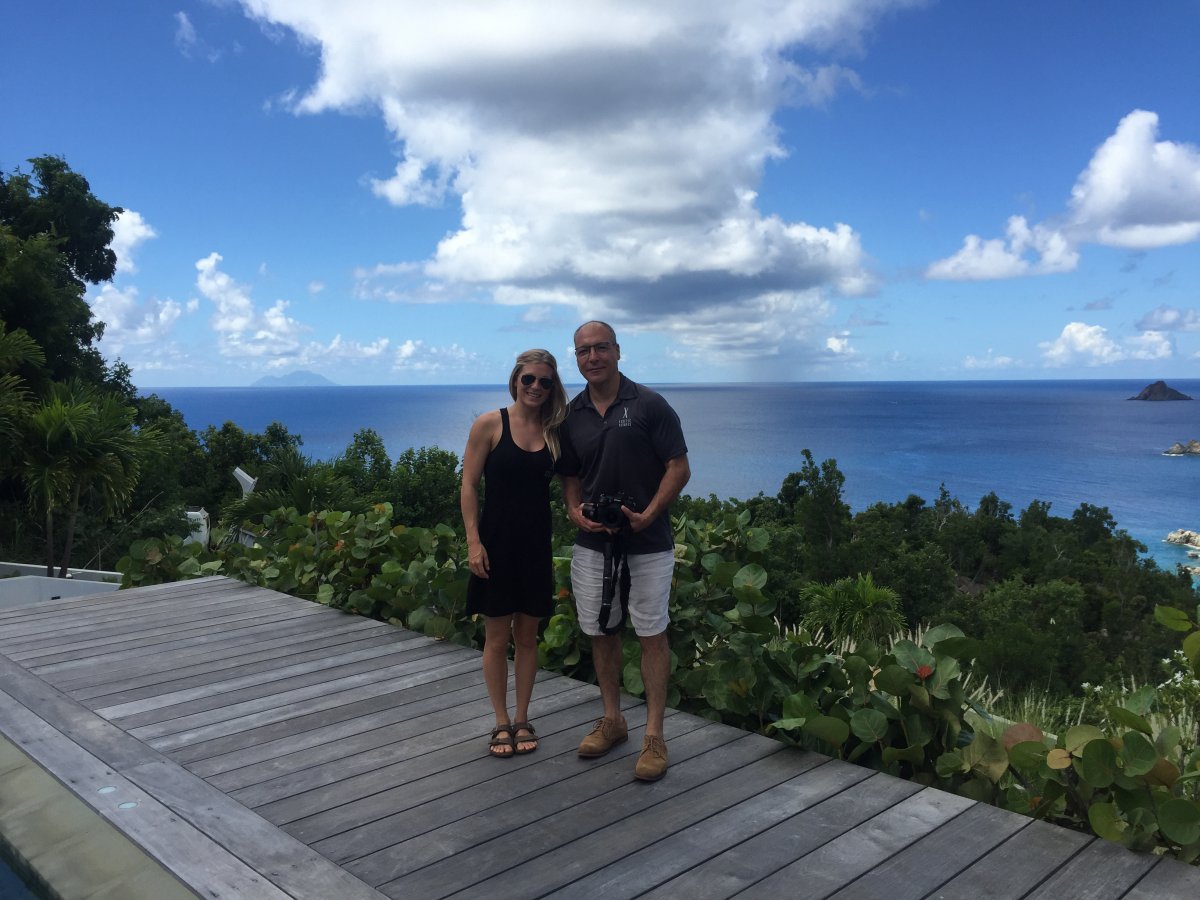 At Exotic Estates, we are truly Luxuriously Local, and we have gone above and beyond to prepare you for a carefree trip to the island. St. Barth and Gustavia are special and you can feel the local love almost immediately upon arriving. To ensure that you will enjoy everything this beautiful island has to offer, we have toured St. Barth from North to South and East to West and we cannot wait to share these stunning Caribbean vacation villas with you! Stay tuned for our trip to the other side of the island where we visit Flamands, St. Jean, and Grand Cul de Sac!
Should you have any questions regarding St. Barth or where to stay in Gustavia, you can reach us direct at 888-628-4896.
Blog Subjects: Caribbean, Caribbean Villas, St. Barth