5 Biggest Surprise Costs for Hawaii Vacation Home Renters
Back

Vacation rentals come with costs outside of just the base rental fees. While most of these costs are also incurred when staying in a hotel, as they are included in the rental-related fees, Exotic Estates is setting a different standard and listing these fees separately to eliminate confusing cost breakdowns that make it difficult to compare quotes.
Take the time to review the short list of the main fees encountered at Hawaii vacation rentals below and please reach out to your Villa Specialist for further details.
1. Propane Gas Use Overage
Any normal usage of propane won't incur additional costs. However, overuse of tiki torches, firepits, and pools are the main culprits. It good to be aware of your resource usage, and a Property Manager can help you determine your status during your stay.
Winter Pool Heat
Yes, even in Hawaii, though the days are warm, wintertime means cool nights and some guests prefer pool heating for comfortable swimming. Some vacation rentals come with heating and others don't. Usually pools are heated using propane, costing roughly about $200 per day, depending on the size of the pool. The normal temp of a pool in Hawaii is usually slightly under the temperature of the air, ranging from high 70's to low 80's. During the winter months this can drop to the low 70's, which is generally when guests choose to heat the pool. Although this will be presented to you prior to signing the rental agreement, be sure to find out what it costs if it's not included.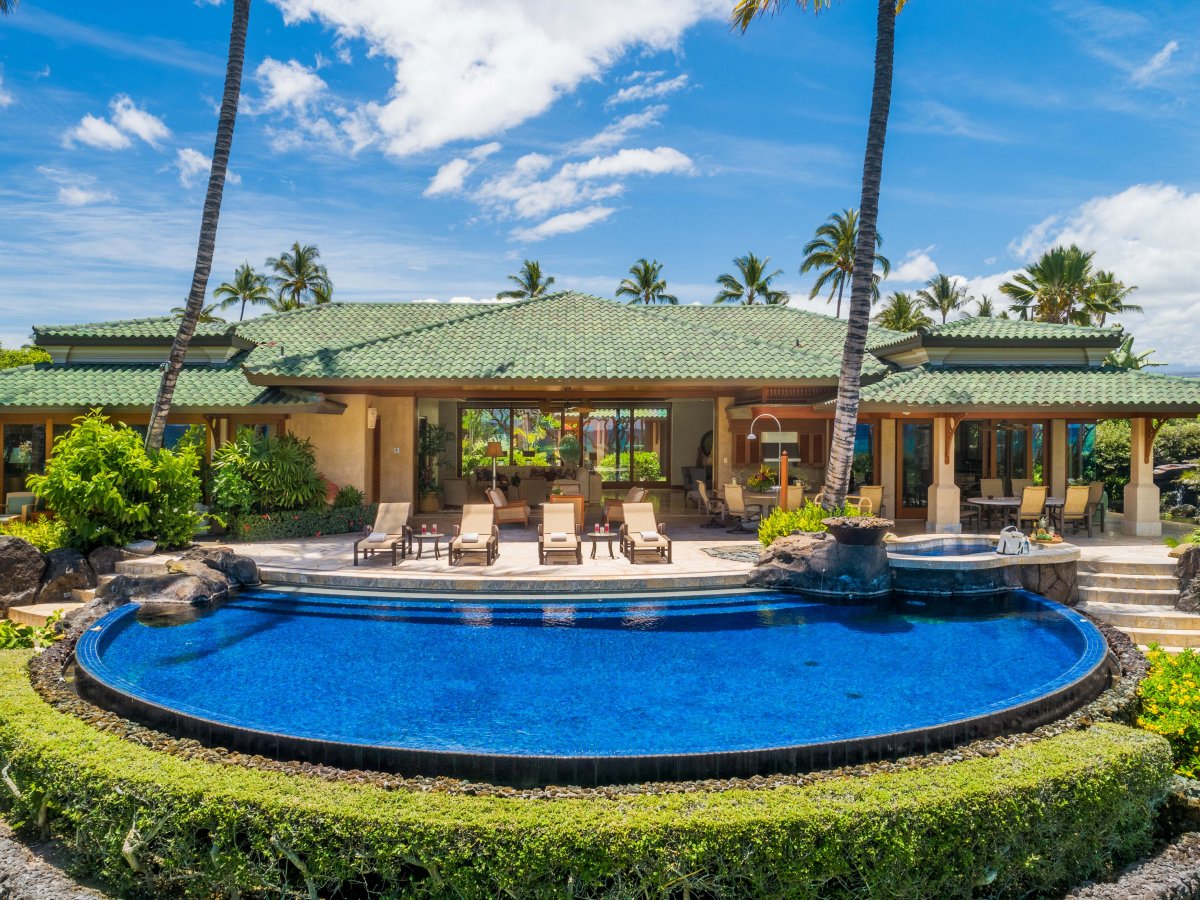 2. Cleaning Fees
Cleaning fees are standard and, in most hotels, and hidden in the rates. When renting a vacation home in Hawaii, the cleaning fee costs are up front and are usually dependent on the size of the home, group, and length of stay. Some homes require an additional mid-stay cleaning fee. A standard cleaning fee for a luxury home in Hawaii will run between $450-$1500.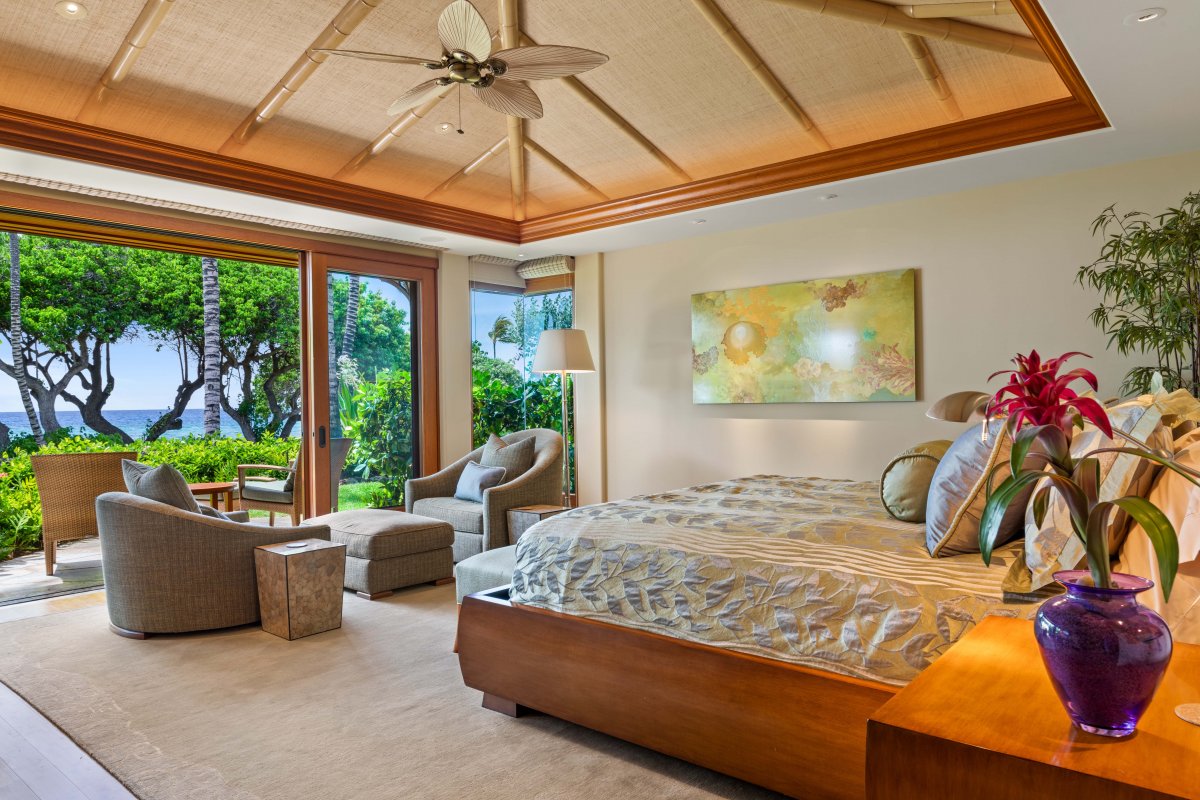 3. Security Deposit
Some vacation rentals are moving to a policy of collecting a credit card at the time of check-in in lieu of collecting a hard-cash security deposit. However, many private vacation rentals still require a refundable security deposit to ensure owner-protection against any potential damage. These fees are collected in advance and will vary provisional of the home and returned after check-out, and the home is inspected and any damage assessed. Due to the expensive nature of elite luxury-category homes, security deposits will range from $3,000 and upwards of $20,000.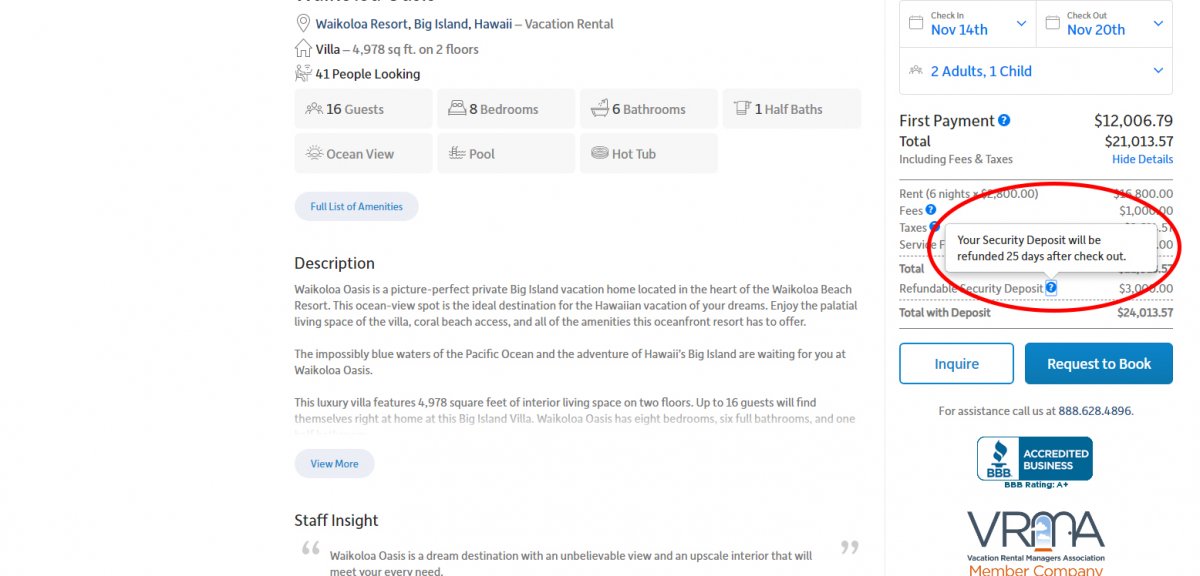 4. Hawaii Accommodations Taxes – TAT & GET
Hawaii occupancy tax consists of two different taxes, which you will find on your rental agreement. This includes Transient Accommodation Tax (TAT) and General Excise Tax (GET).
TAT is calculated based off of the nightly rate of your vacation rental and is 10.25% as of January 1, 2018.
GET is collected from every consumer purchase in Hawaii, included accommodations. This rate is 4.166% on Maui, Kauai, and The Big Island and 4.712% on Oahu.
The sum of TET and GET tax is 14.962% of your nightly vacation rental rate on Oahu and 14.416% in all other Hawaii counties.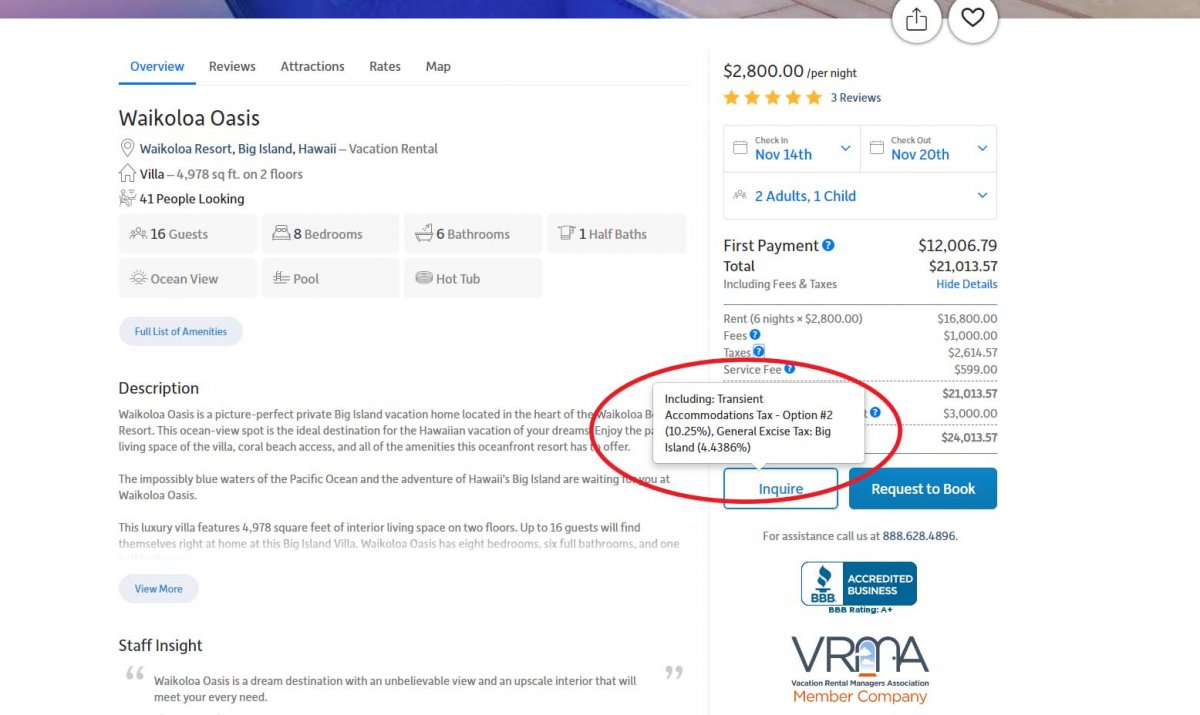 5. Resort Use Fees
Many of our vacation homes are located in resort-areas and allow access to resort facilities for a fee. Most of the time, these fees are due to the resort at the time of check-in and are not included in the original payment. For example, our Hualalai homes, located in the Hualalai Four Seasons Resort, include a daily resort guest fee that ranges from $65-$250 per person, per day, plus tax.
Most fees will provide guests with access to amenities like sports clubs and spas, beach and pool services, exclusive restaurants, concierge services, and golf courses. However, a perk is that sometimes our guests will enjoy a reduced-price access to some exclusive resort services, like at The Club at Mauna Kea, which offers beach-service on one of the Big Island's best swimming beaches.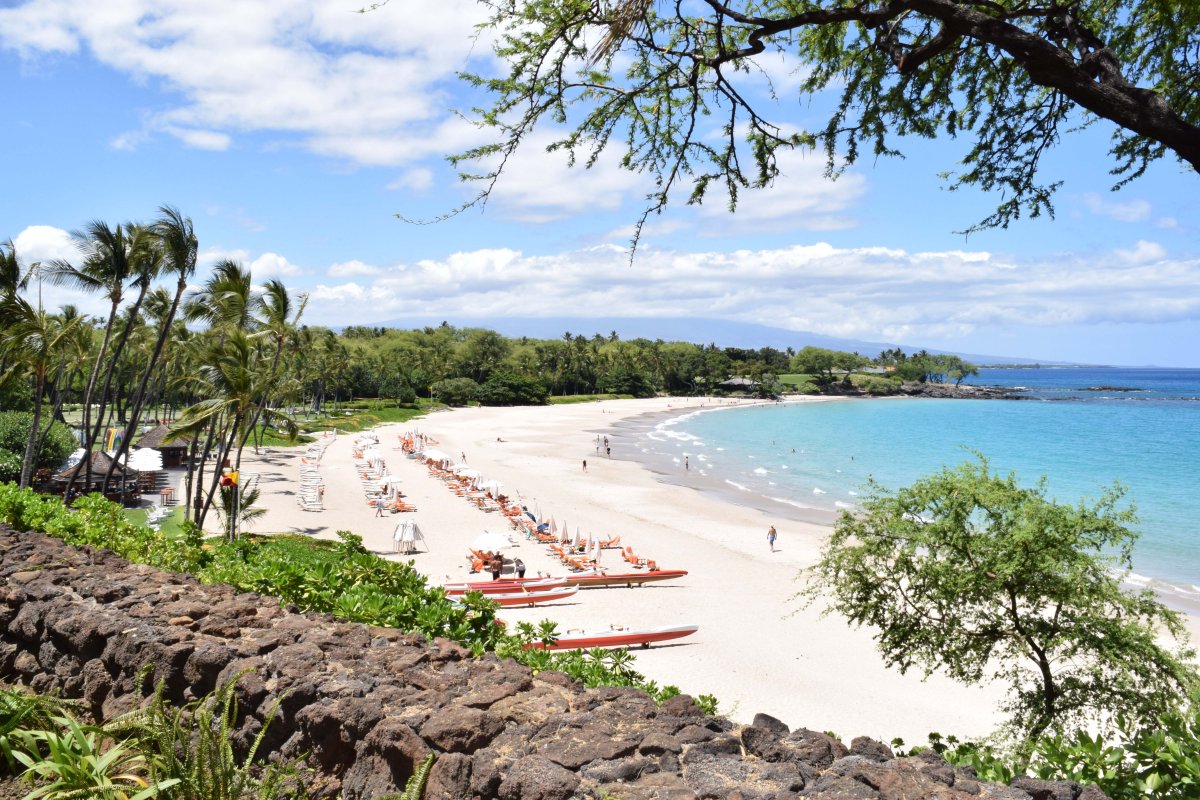 Still the Best Value
Vacation Rentals are still the best value for your trip to Hawaii. Vacation rental related fees will range depending on the island, style of home, and whether or not you choose to stay within a resort. When shopping for your rental, we encourage you to compare costs, especially those that might be hidden. Be sure to review any of these costs with your vacation rental agency before you sign your agreement.
At Exotic Estates, we pride ourselves with providing a clear and transparent breakdown of costs at the outset and our Exotic Estates Villa Specialists are availabel to answer any question you might have about a home in our collection. Guests all have access to our first-class Guest Services Department, which is there to support you during your visit and answer any questions on usage fees front.
Happy travels!
Blog Subjects: Hawaii Vacation Rentals, Booking Vacation Rentals