Visiting Historic Waimea Town on Big Island
Back

Historic Waimea - Hawaiian Ranching Community with Farm Products, Good Food & Craft Beer
On the road to Waimea from the resorts along the Kohala Coast (Hualalai, Waikoloa, Mauna Lani and Mauna Kea), on the west cost of the Big Island, you will climb some 2,600 ft. and notice a definitive change in the environment.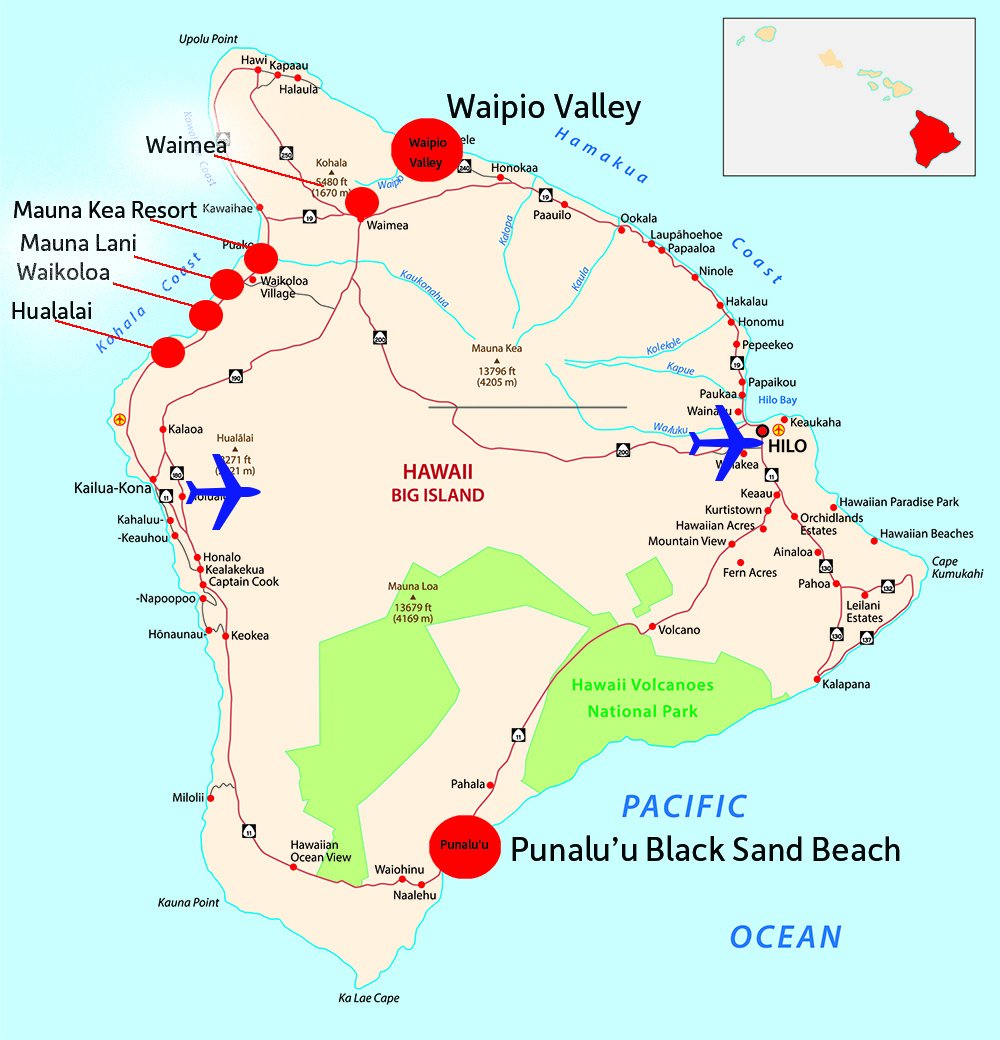 While the landscape on the lower elevations is definitely dry, up above, on the way to Mauna Kea, you will see wide stretches of green. Though it is only around 13 miles from the balmy Mauna Kea Resort area, it is a world away. As you climb higher, the green comes into focus and there is a distinctive country vibe, with antique farm houses landscaped with flowers and plants that feel somehow more Central Coast California than Hawaii.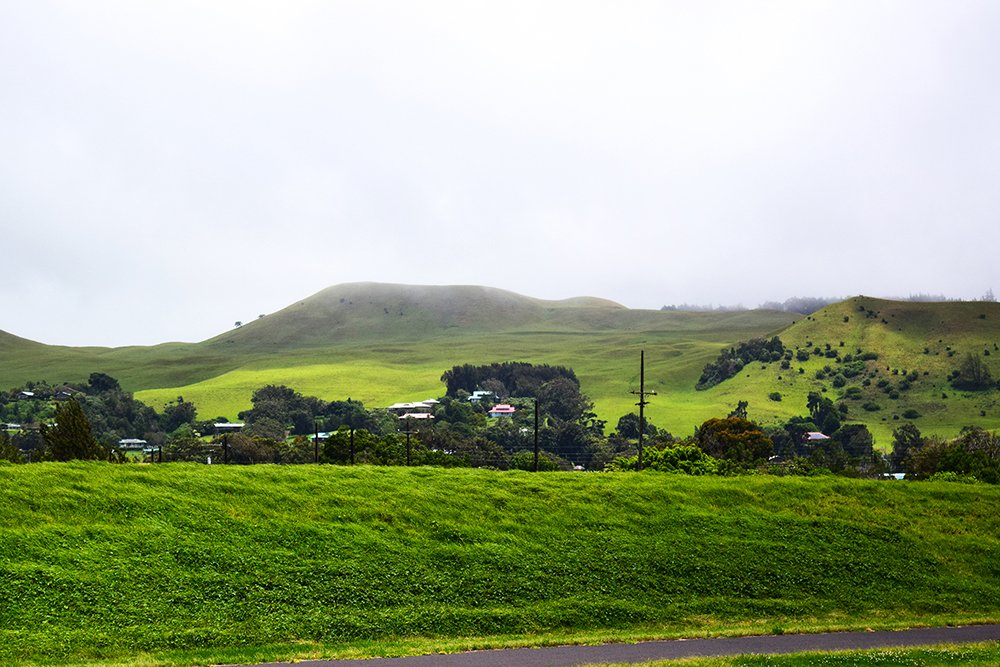 This Hawaiian country town is oozing history and boasts a unique Americana all its own. Colonized for sugar plantations, the Big Island saw the arrival of many Portuguese families in the 1800s, who gave birth to the paniolo or Hawaiian cowboy culture. One farmstead, the Anna Ranch, which was settled in 1845 and is now open to visitors. It was founded in 1848 and is a grand example of the historic homes in the area.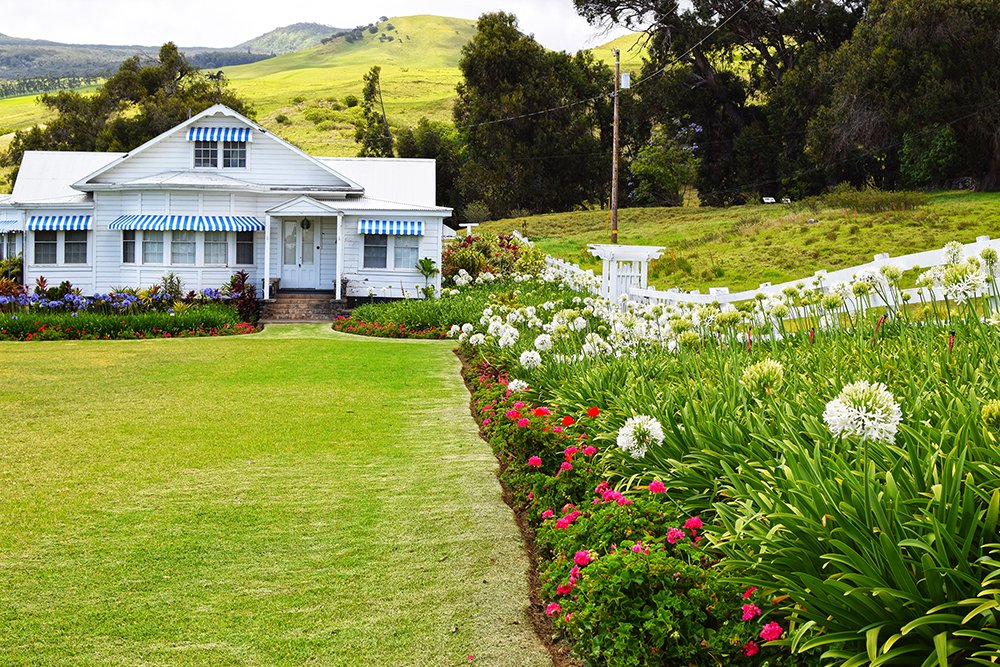 Waimea is also the gateway to one of America's largest cattle ranches.
Historic Parker Ranch
Some may be surprised to learn Waimea and the Big Island are home to one of the largest working ranches in the United States. Parker Ranch was founded in 1847, earlier than many ranches in the US West, and covers some 250,000 acres. Ranching culture absolutely dominates the area and is visible in historic buildings and in new constructions, built to reflect town's cowboy pedigree. Those wishing to ride horses will find stables in Waimea.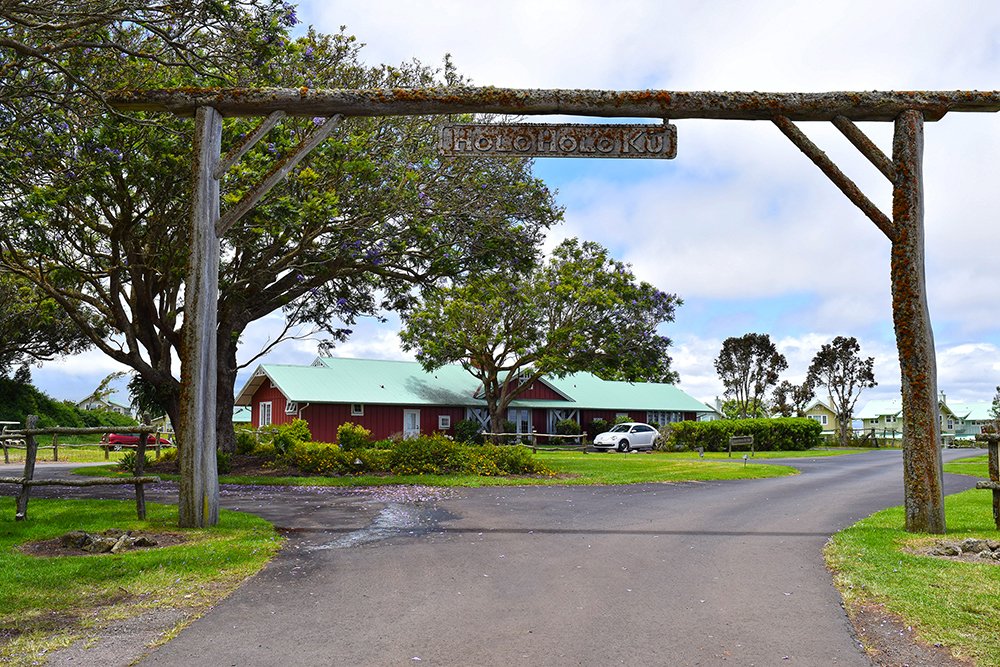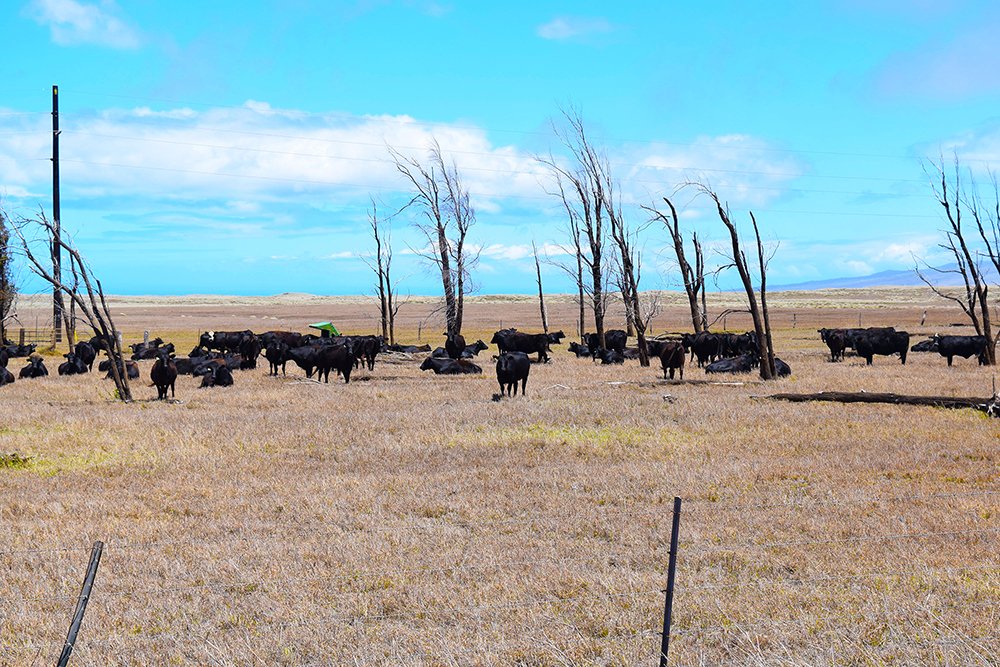 Cattle on the Park Ranch.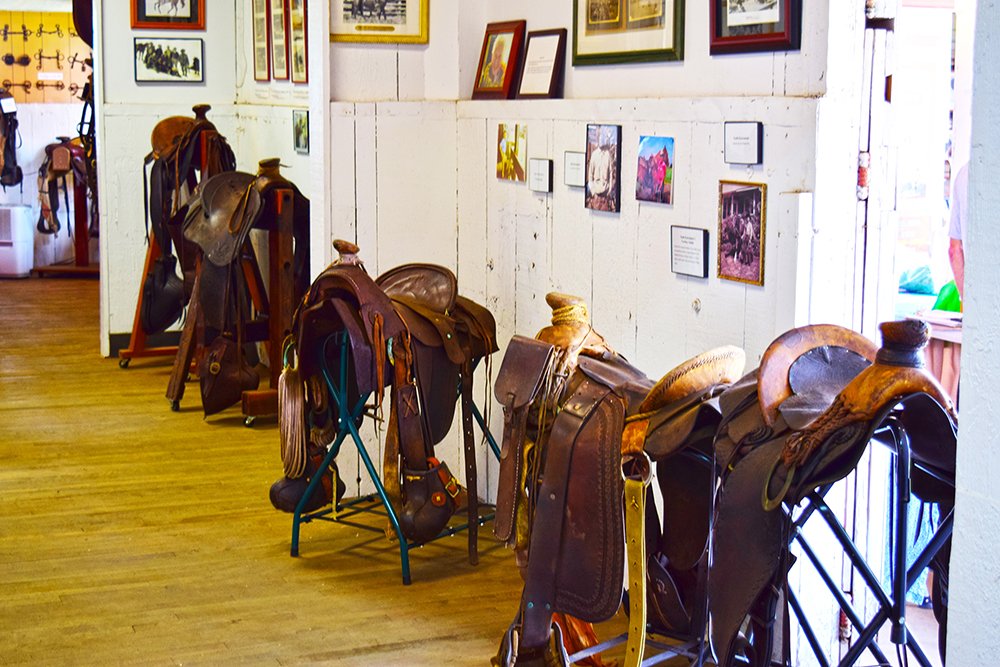 Ranching Museum in Waimea, Hawaii
However, for most vacation home renters on this part of the Big Island, Waimea is a wonderful place to stock up on farm-fresh products. There are many working farms here and there is a farmers market on Saturdays where you can find locally produced crops like lettuce, ginger and tropical fruits. Of course, if you prefer to eat out, there are also several charming restaurants in town serving locally produced fare, as well as shopping centers with banks, supermarkets and drug stores.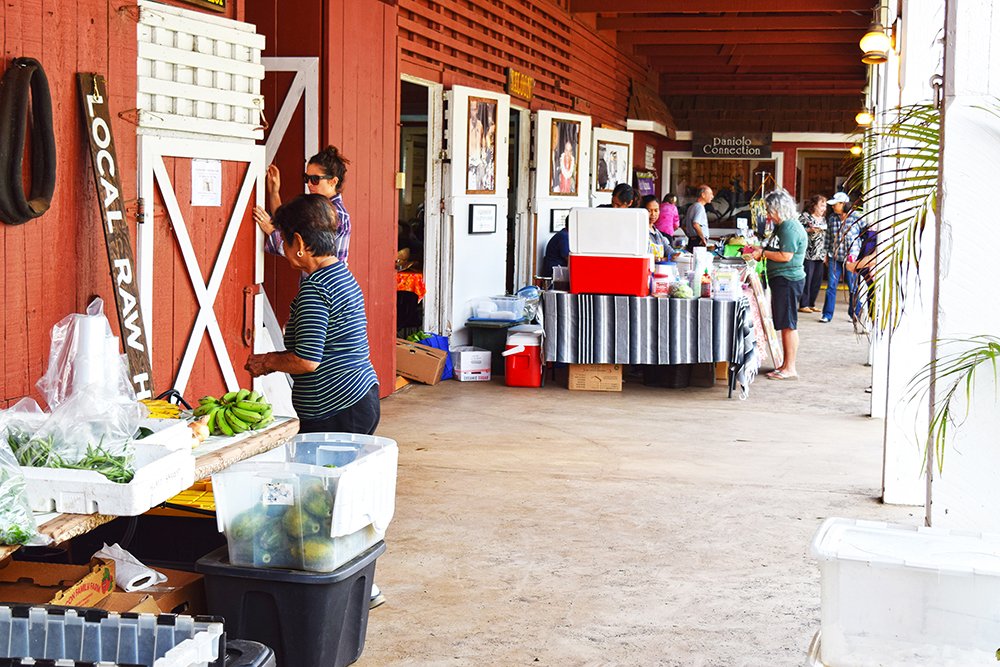 Farmers Market at Waimea, Hawaii.
Staying In An Architectural Gem
We are one of Hawaii's leading vacation rental companies, so we would be remiss if we didn't mention at least one excellent place to stay here in this gorgeous up-country town. As it happens, one of Hawaii's most unique and architecturally significant homes is located on the way to historic old Waimea town from the Mauna Kea Resort: the Frank Lloyd Wright Big Island Villa, aka "The Frank Lloyd Wright House."
As an lover of classic architecture, this home is a stunner. Besides its obvious charms architecturally, it has views down the slopes to the ocean below.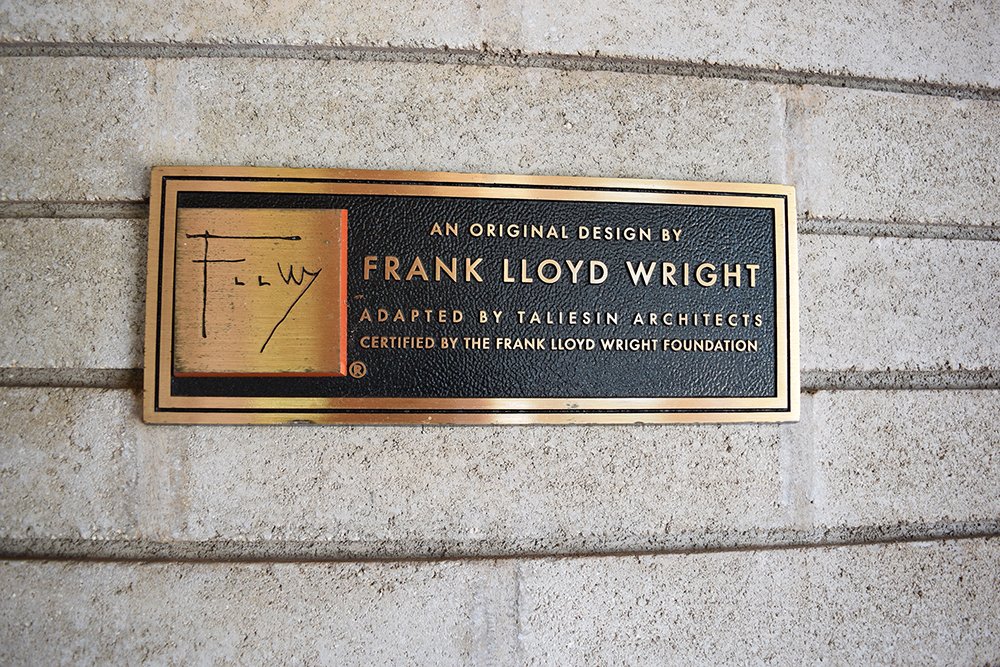 This home is the only house in Hawaii to receive official recognition from the Frank Lloyd Wright Foundation, which is noted on the plaque placed by the entrance. A wonderful experience for any Frank Lloyd Wright fan, the home boasts fabulous views of the surrounding volcano peaks and a lava-rock outdoor Jacuzzi.
Built into the hillside, the Frank Lloyd Wright Big Island Villa has a crescent moon shape with large floor-to-ceiling windows, which allow guests to experience the dramatic landscape when inside the home and cool mountain breezes to flow freely throughout its upper flowers, eliminating the need for AC.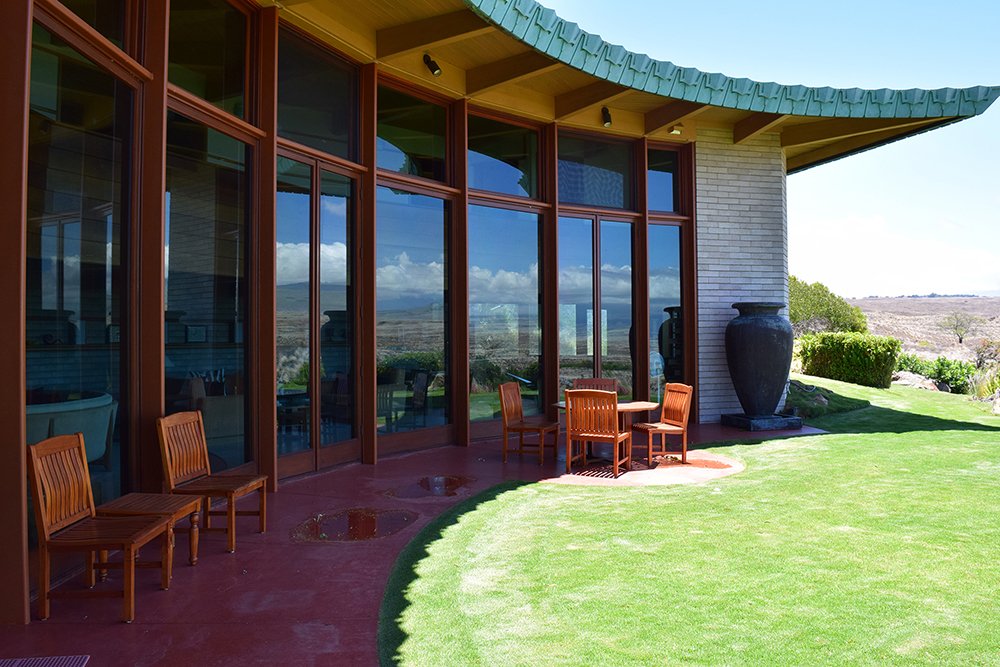 The villa features all of the built-in, custom-designed furniture familiar to any Frank Lloyd Wright home. Also, the home is reasonably priced, because it's not located in the resort areas, which are in higher demand. While you are not on the beach, you are surrounded by incredible scenery and get to enjoy a very special property. There are three bedrooms capable of accommodating six guests.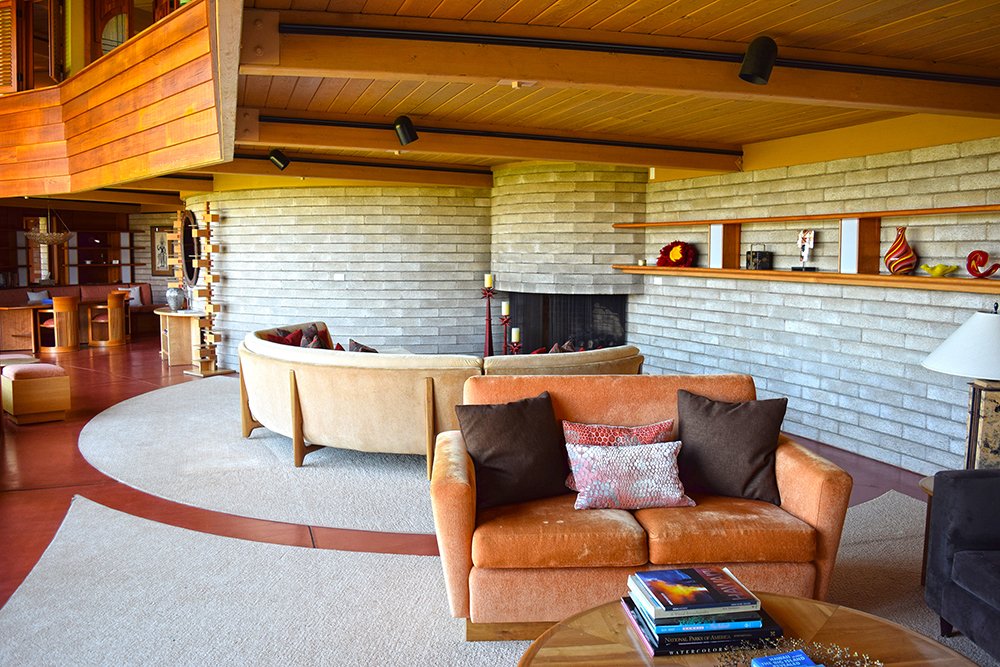 Move Upcounty and Into an Architectural Masterpiece: Frank Lloyd Wright Big Island Villa
Waikiloa Village - Cute & Convenient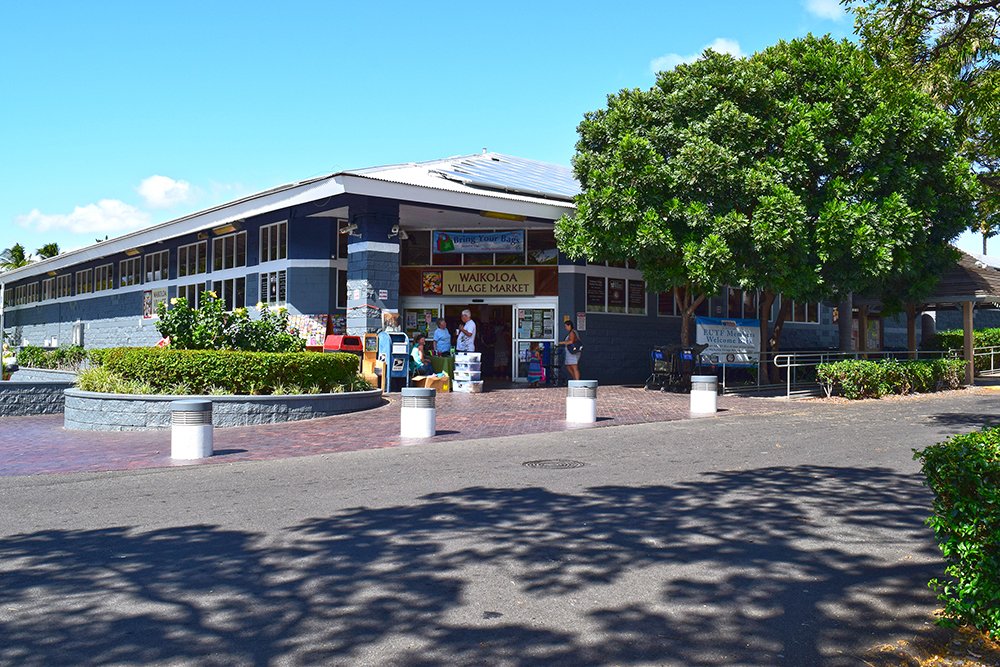 Also, lower down on the slopes, between Mauna Kea Resort and the Waikoloa Resort areas, you will find Waikoloa Village. This little town has a convenient shopping center with a supermarket offering all of the usual items along with some unique island favorites liked smoked ahi (tuna)!
When renting a vacation home on the Kohala Coast, be sure to explore Waimea and take advantage of the local products and the country life that is throwback to another era.
Blog Subjects: Big Island