Exotic Escapes for Your Winter Vacation
Back

Exotic Escapes for Your Winter Vacation
Cool off from the hot summer months and take a winter escape with Exotic Estates. We have villas located in North America's top ski-resorts, offering you and your guests plenty of options while planning to hit the slopes this winter.
No matter what your experience level, whether you are traveling with a small family or a large group, our collection includes gorgeous villas that will accommodate all of your winter-vacation needs!
Colorado
Colorado has some of the best ski resorts in the world and there is simply no substitute for the Rocky Mountain slopes. If you are looking for bluebird skies and fresh powder days, head to the Colorado Rockies this winter.
Whether you are planning a family-friendly ski trip or looking for expert-only terrain with your powder hound pals, Colorado has the perfect terrain for you. The resorts in Colorado are usually the first to open and they often stay open the latest as well. Offering a ski season that kicks-off as early as October and ending in late April, this gives you plenty of time to choose the perfect villa for a trip that meets exceeds your expectations on or off the slopes!
Colorado also offers large and luxurious ski resorts, as well as hidden-gem ski areas, making it a perfect fit for any group. With some of the highest elevations, you can pretty much bet on finding fresh and dry powder during any season.
For those who are looking for a slower pace, check out the cross-country ski areas, which are often more quiet and laid back than the alpine ski slopes. You can also strap on some snowshoes and enjoy one of 42 Colorado state parks!
No matter who you are traveling with or what skill level, guests will love spending a winter sojourn in the Colorado Rockies! With over 16 villas to choose from in Aspen, Beaver Creek, and Vail, you are sure to find the perfect one for your group. Here are just a few to get your inner powder hound psyched for the coming season!
Aspen Double Diamond Lodge
This Aspen, Colorado Vacation rental features incredible panoramic views of the Rocky Mountains. With five bedrooms and six bathrooms, you can bring the entire family on a winter vacation of a lifetime!
Ideally located to hit the slopes, this Aspen Villa is located only a few minutes from the lifts. With over 42,000 square feet of grounds, guests can truly enjoy the peace and serenity that comes with mountain living. Designed for entertaining, this elegant lodge boasts a hot tub, fireplace, and gourmet kitchen that is perfect for large group dinners.
Set at the base of the Aspen mountains, come enjoy this plush vacation rental with deluxe slope access and five-star amenities!
Ritz-Carlton Beaver Creek Penthouse

This private Exotic Estates ski-in/ski-out Beaver Creek condo overlooks the ski runs and Ritz Carlton pool. Featuring a mountain cabin's charm but the amenities of a five-star resort, guests who stay at this gorgeous two-story home will never want to leave.
Offering over 3,000 square feet of living space, this Beaver Creek vacation rental can accommodate up to eight guests. Come enjoy the beautiful features of this home such as wood-vaulted ceilings, wood flooring, gorgeous mountain views and unparalleled ski access!
Alpenglow Chalet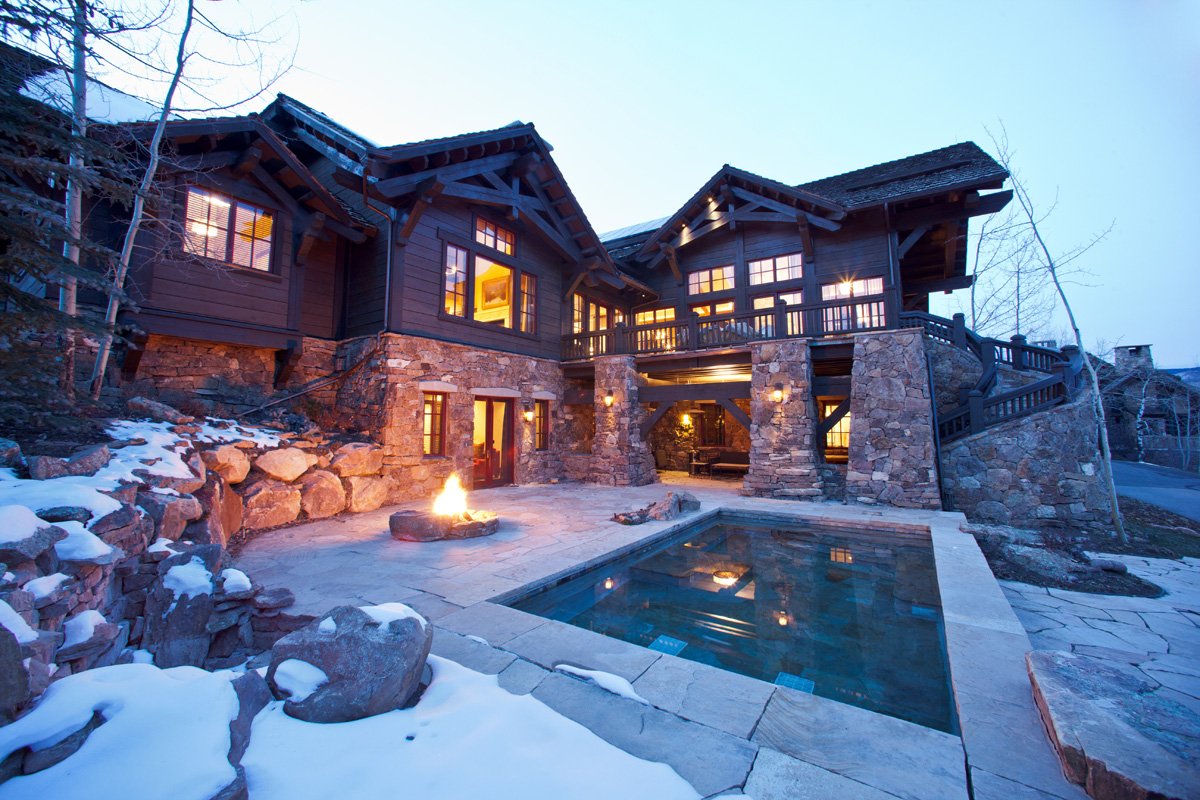 This mountain vacation home offers ski-in/ski-out elegance in Vail, Colorado! This six-bedroom home can accommodate up to 15 guests, making it the perfect winter vacation escape for large families and groups. This Vail Villa sits just above the Bachelor Gulch Chairlift, making slope access a dream.
Offering commercial appliances, gorgeous bedrooms, and plenty of home amenities, this mountain home will please the luxury-minded traveler who is looking for the absolute best this winter. Guests of this home will never forget the sweeping views of the Vail Valley and the backdrop of the Gore range that Alpenglow Chalet has to offer!
Utah
If you choose Utah for your winter vacation this year, you will understand why the license plate slogan reads "Greatest Snow on Earth." In the winter months, Utah's 14 different ski resorts become a playground for lovers of snow who are looking for amazing slopes.
The snow is light and dry, making Utah a great destination for your winter escape. For non-skiers, there are plenty of other exciting options such as fine dining, nightlife, and a plethora of fun family activities. Choose from snowmobiling, snowshoeing, Nordic skiing or ski touring, all of which can be found near the ski resorts.
Whether you choose to stay in Sundance, Deer Valley, Park City or the Canyons, you will find a wide range of trails that can accommodate any experience level. Choose from one of 61 Utah vacation rentals for your 2016/2017 winter vacation!
Sundance Chic Chalet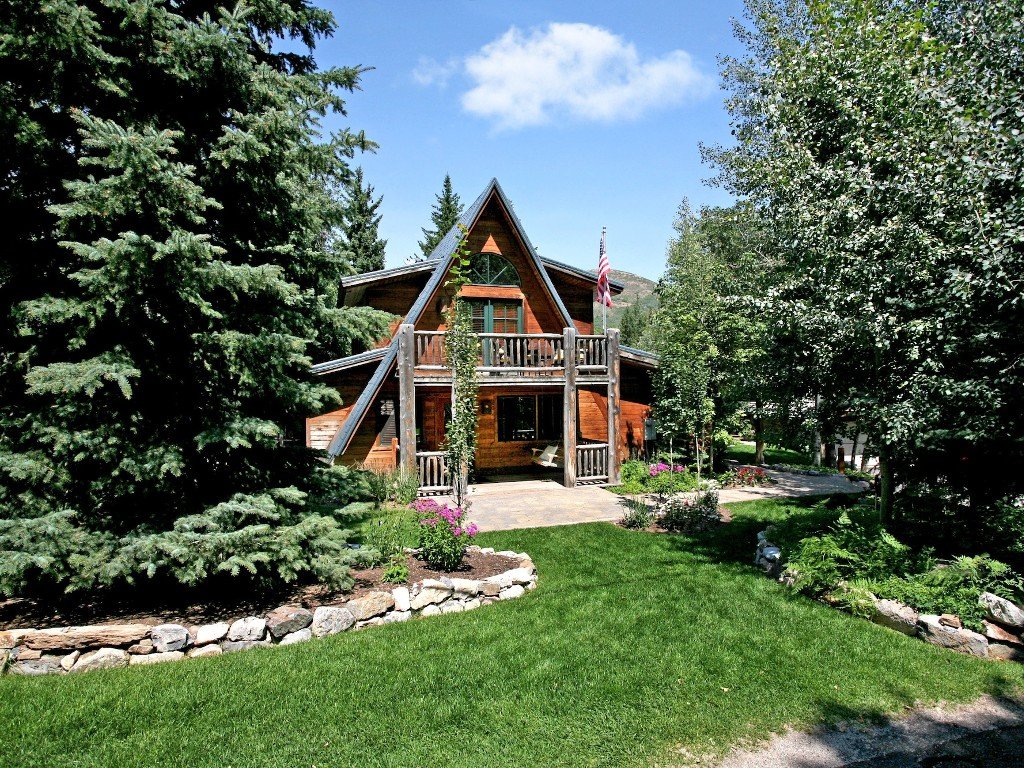 This Exotic Estates' Sundance ski area vacation home can accommodate up to 14 guests and features over 3,500 square feet of living space. Offering two floors, a hot tub, and four luxurious bedrooms, this home is perfect for families and groups.
Sundance Chic Chalet has been called, "The most beautiful home on Sundance Mountain," by guests in the know and it is described by founder Robert Redford as an artists' community that happens to have world-class skiing. For those who want to enjoy a quiet vacation but still be close to the slopes, Park City is located a short 45-minute drive from the lower-key Sundance Resort area.
Deer Valley Empire Chalet
With over 33 villas in Deer Valley, one of our favorites is Deer Valley Empire Chalet. This beautiful mountain home features ski-in/ski-out access and can fit up to six guests, perfect for an intimate family vacation.
Offering the finest accommodations, this beautiful villa also offers complementary shuttle service throughout Park City and Deer Valley area, making it a great option for those wanting to check out all the resort areas. With beautiful views of the mountains, enjoy the private hot tub after a day on the slopes!
Park City Tree Line Lodge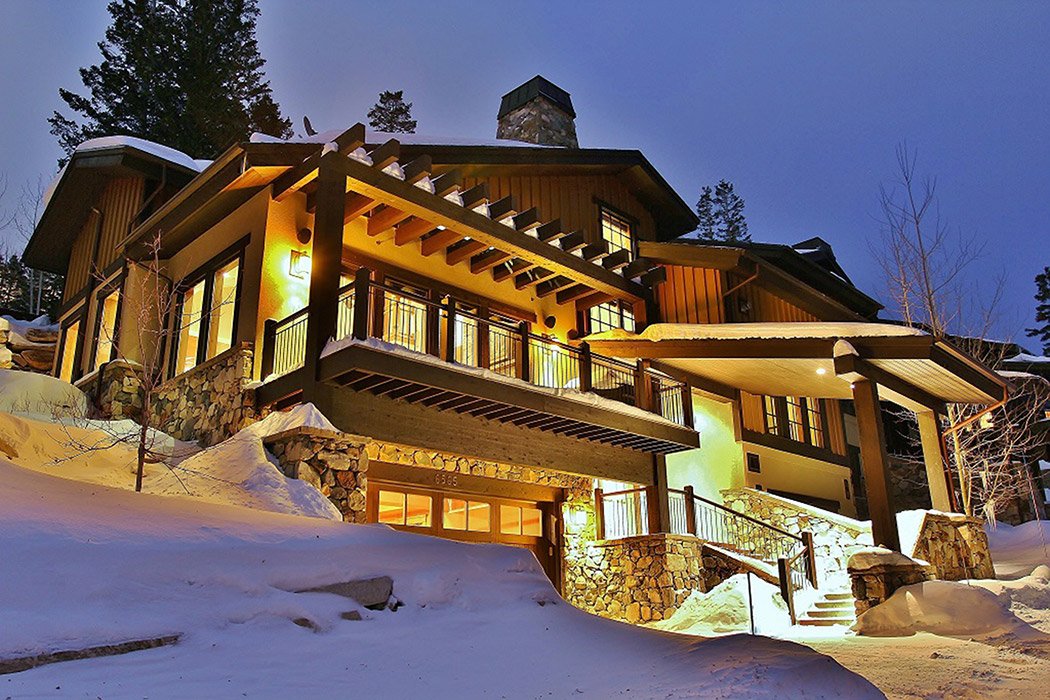 Ideal for families and friends alike, Park City Tree Line Lodge offers the perfect combination of luxury and comfort in a spacious 4,400 square foot package!
This four-bedroom vacation home combines rustic mountain design with luxurious amenities, and is the perfect ski getaway for your winter vacation. This mountain lodge is located in close proximity to Deer Valley Resort, boasting beautiful Park City and mountain views in the distance and stunning sunsets from the second-story terrace!
Canyons Resort - Juniper Landing Luxury 2 Bedroom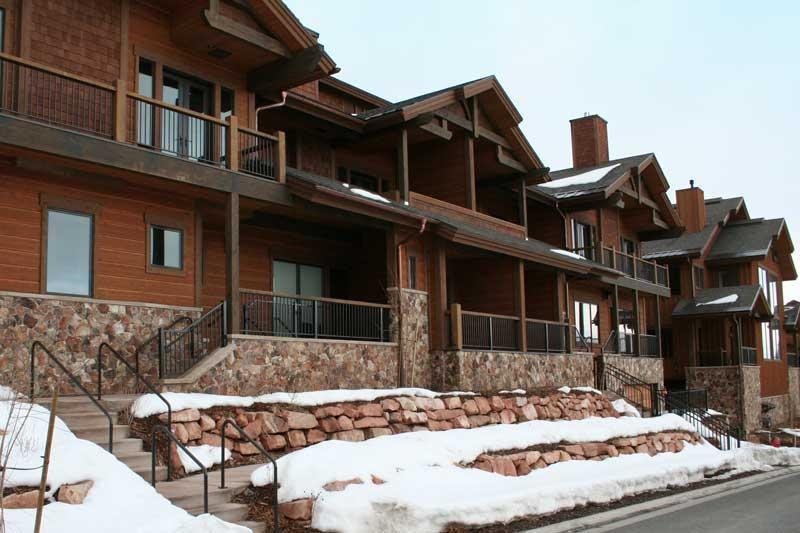 This Canyons vacation home offers excellent ski-in/ski-out access to Park City via the nearby Frostwood Gondola, perfect for skiers or a quiet couples getaway! Offering 1,622 square feet of comfortable living, this spacious condo can sleep up to eight guests.
Featuring two-bedrooms and two and a half bathrooms, this ski condo is located just minutes away from Canyons Village giving you amazing slope access. Guests will also enjoy complementary shuttle services throughout Park City, private concierge services, daily housekeeping and wireless Internet access!
Canada
Whistler-Blackcomb is a giant ski-area that offers Alp-like vertical peaks. With dependable snow year after year, this Canadian ski-resort is a great choice for your vacation this winter. As one of the largest ski-resorts in North America, a trip to Whistler will not disappoint! For the non-skiers of the group, The Village at Whistler has plenty to offer including fine dining, spas, and a well-known nightlife.
A desirable mountain for both intermediate and expert skiers and snowboarders, you can enjoy over 8,000 acres of trails. As a part of the coastal range, Whistler-Blackcomb provides plenty of storms throughout the winter. Although rain is quite common, just keep ascending until you find the snow of your liking!
Whistler - Luxe Olympic Vacation Lodge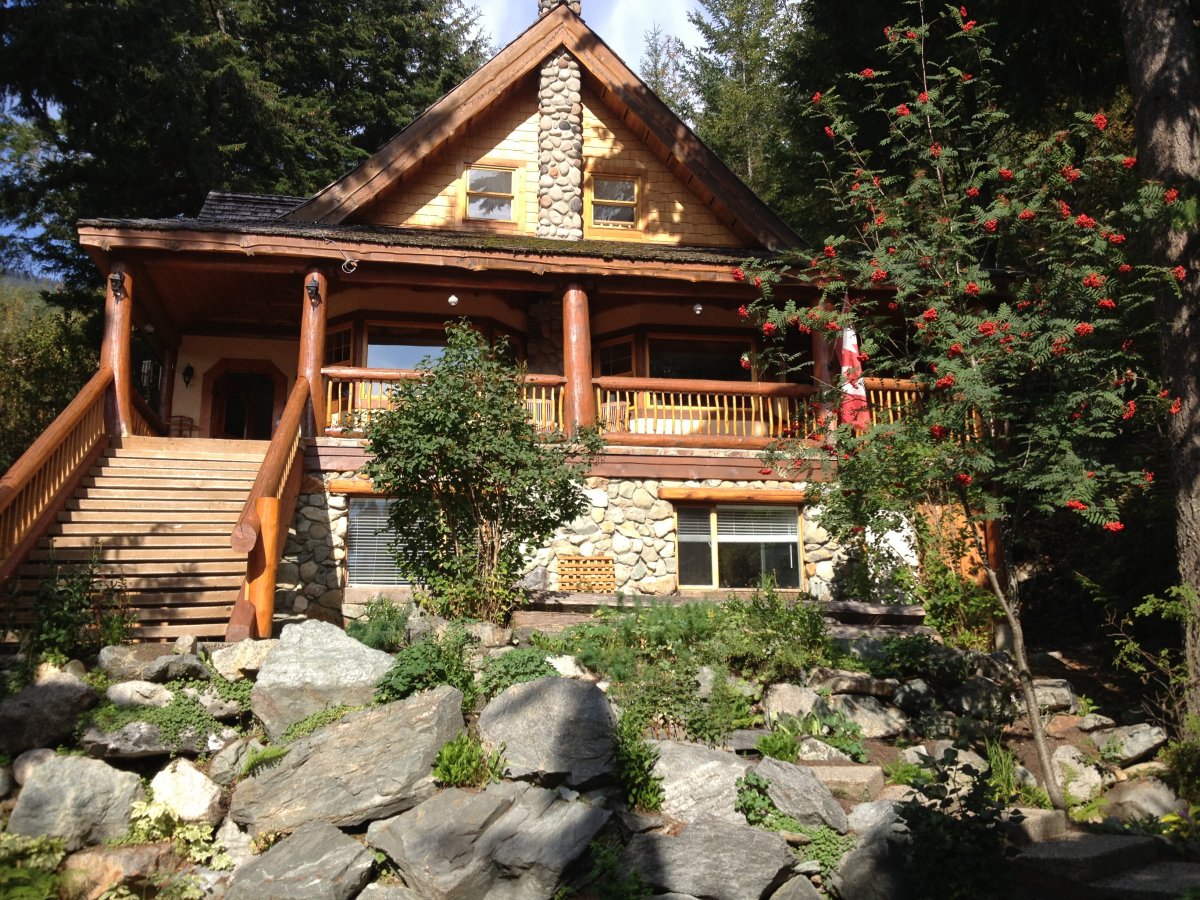 This Whistler vacation villa is perfect for those who want a quiet and private getaway. Offering a cozy, log-cabin experience, this four-bedroom home features 2,500 square feet of living space. Only four minutes from Whistler Village, you will love how quickly you arrive on the slopes every morning!
For those who don't ski or snowboard, check out the Alpine Meadows Community Centre which has plenty of activities for adults and kids. In the evening, spend time together by the fireplace and enjoy the sound proof Theatre Room. Whether you come in the winter or summer, this vacation rental has so much to offer year-round!
Wyoming
Although Jackson Hole might not be at the top of your list this winter, it should be a serious contender when considering where you might bring the family to ski! With some of the best terrain in North America, access continues to improve with new lifts and a ton of snow fall. The 2015/2016 season finished with over 400" of snowfall making it one of the best of 51 seasons.
Offering 12 lifts, 133 trails and three terrain parks, Jackson Hole is one of our top choices for this upcoming winter season. Check out the beautiful homes we have to offer in the amazing Tetons!
Two Wolves at Teton Village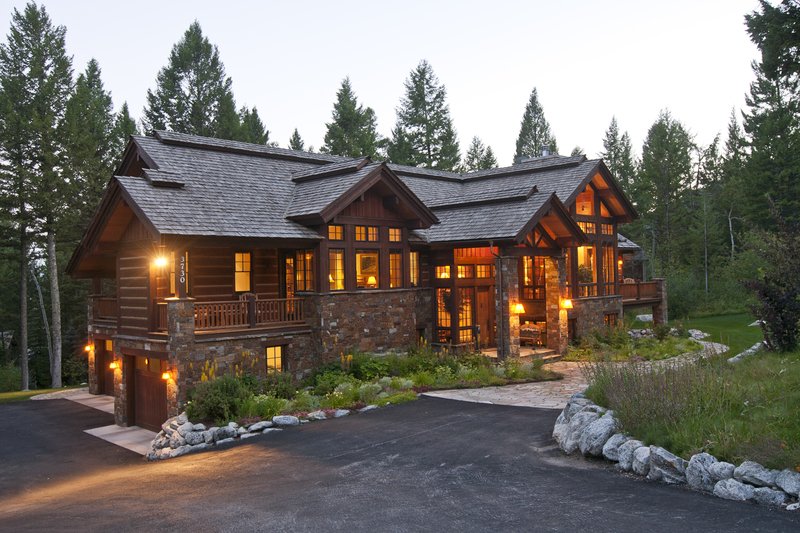 This four-bedroom and four-bathroom vacation home is the perfect abode for your winter vacation in Jackson Hole. Up to eight guests can enjoy the elegant design and decor, which makes you feel right at home on those snowy evenings.
After a day on the slopes, warm up by the fireplace and soak in the hot tub. With over 6,000 feet of grounds, guests can enjoy the quiet and peaceful life that Jackson Hole has to offer!
Grand Teton Log Castle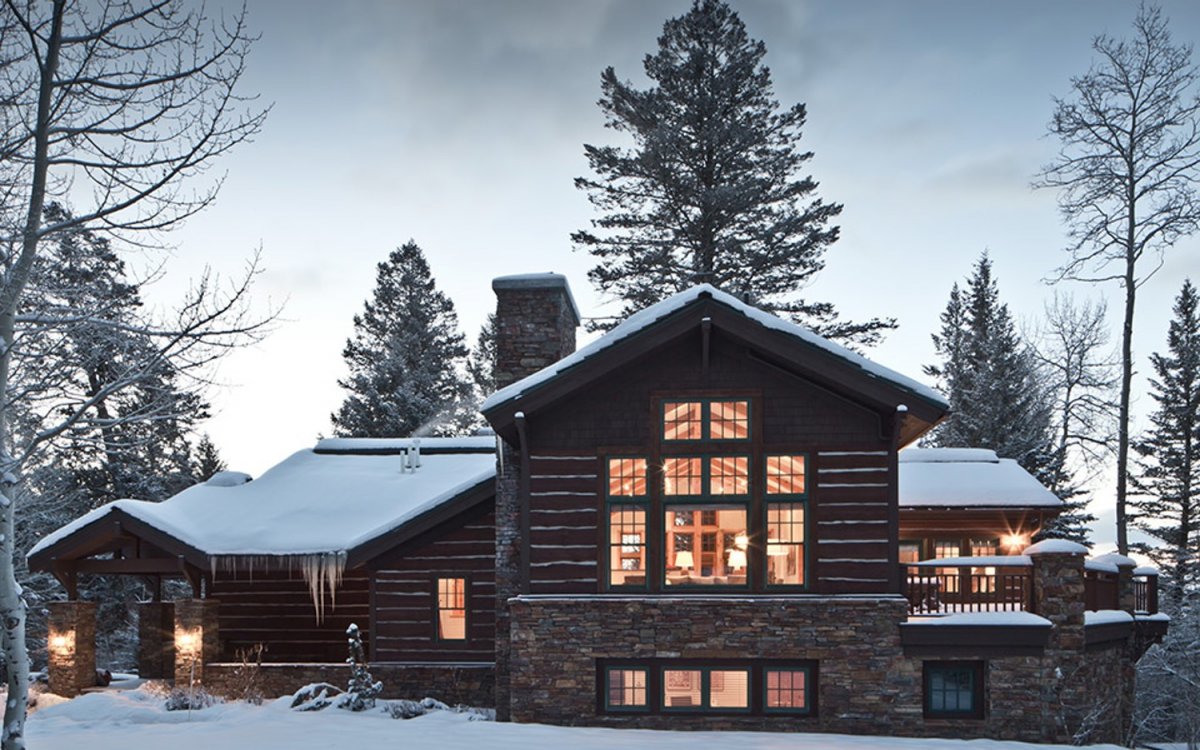 This gorgeous mountain resort can accommodate up to 10 guests, making it the perfect rental for your winter escape! Bring the entire family as this abode feature five bedrooms and five bathrooms. Jackson Hole offers so much to do in the winter and summer months and you will love coming home to this log-cabin castle!
Guests will love spending time on the two deck and in the winter, take a dip in the hot tub while the snow falls! After a day on the slopes, relax in the spacious living room and get cozy by the fire to enjoy a family movie night.
It's Not Too Late!
You still have plenty of time to find the perfect vacation rental for your winter vacation.
Whether you visit the Rocky Mountains of Colorado or venture to Canada to hit the diverse slopes of Whistler, Exotic Estates Vacation Specialists can help you find the perfect getaway for you and your group!
Blog Subjects: Hawaii, Holiday Travel, Winter Escape, Ski Villas